Tom Ehrlich - 2016 Monterey Jazz Festival Part 2
59TH MONTEREY JAZZ FESTIVAL PART 2
SATURDAY SEPTEMBER 17, 2016
PHOTOS BY TOM EHRLICH © 2016
My Saturday report includes Larry Vuckovich Quintet which includes world renouned percussionist John Santos, Mixcla Plus One's second performance, Billy Hart Quartet, Joey Alexander Trio, John Patitucci's Electric Guitar Quartet, Quincy Jones Interview, Tony Lindsay Presents: The Soul Soldiers,Christan McBride Trio and Branford Marsalis Quartet with Kurt Elling.
LARRY VUCKOVICH QUINTET
Larry Vuckovich is a veteran jazz pianist who has played with numerous other jazz legends such as Jon Hendricks, Philly Joe Jones, and Tom Harrell,as well as leading his own groups. He has been a professional musician since 1959.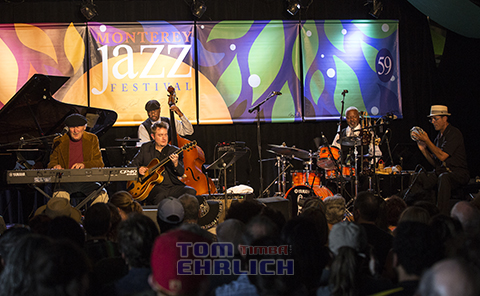 Larry's quintet included Larry on piano,Jeff Chambers on bass, Josh Workman on guitar, Leon Joyce on drum set and John Santos on percussion. John Santos is an internationally respected authority of Afro-Caribbean music. He is a band leader, producer, composer, percussionist, educator and owns his own recording label.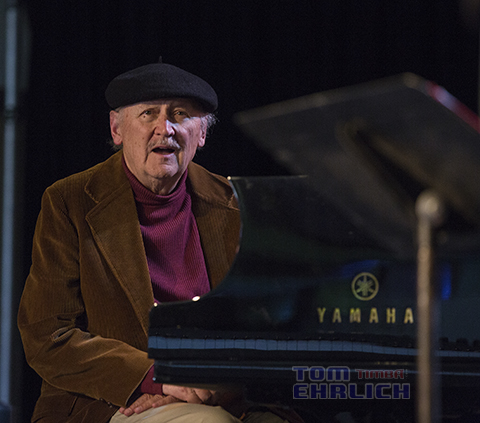 Larry Vuckovich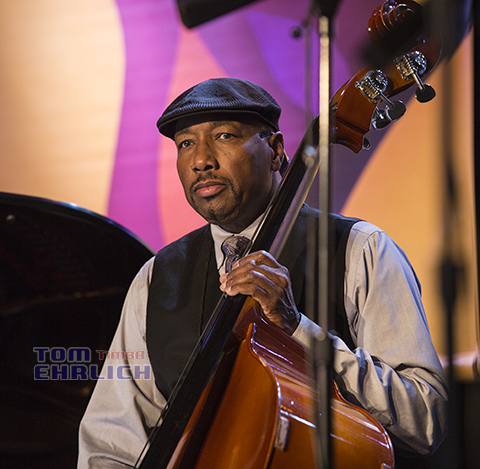 Paul Chambers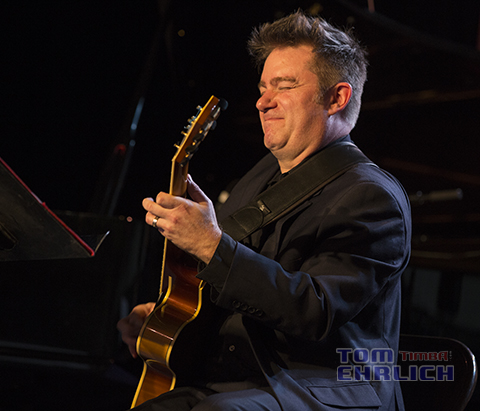 Josh Workman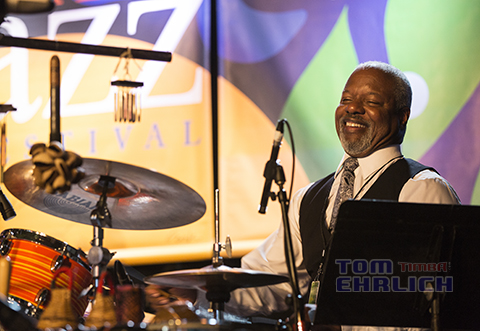 Leon Joyce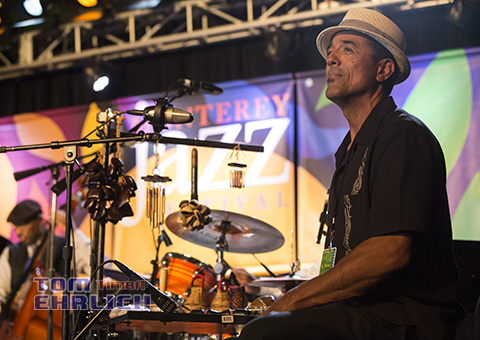 John Santos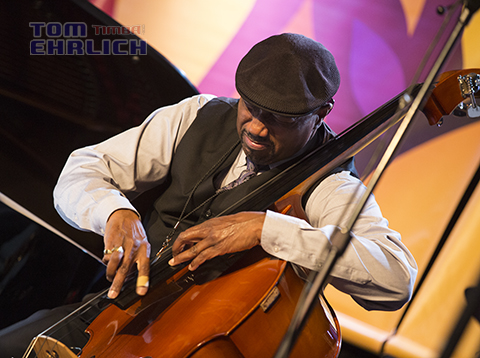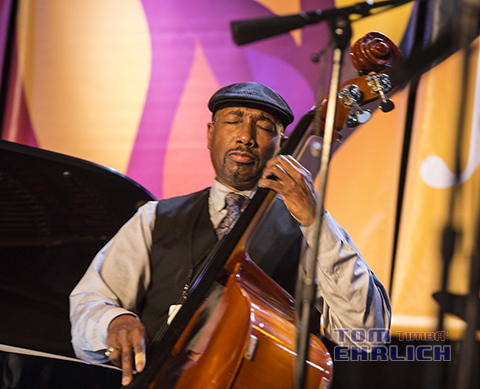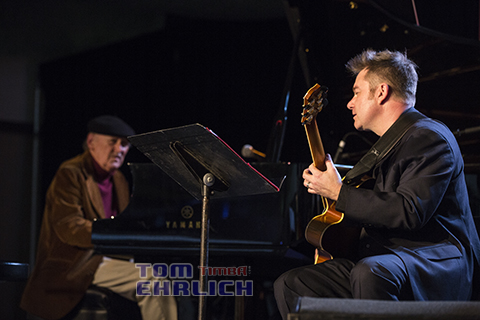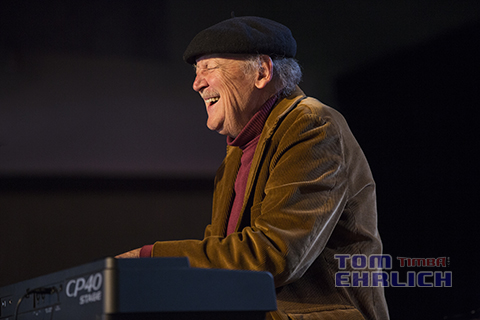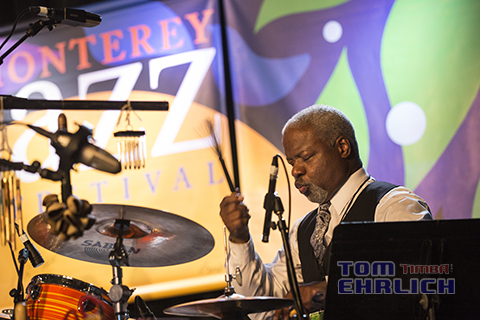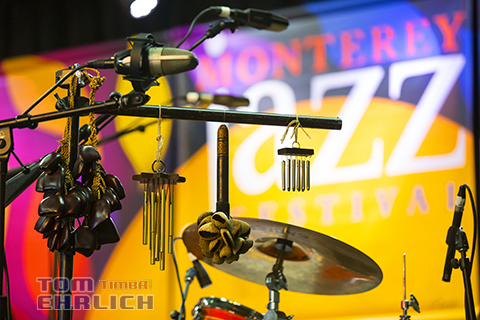 John Santos' percussion instruments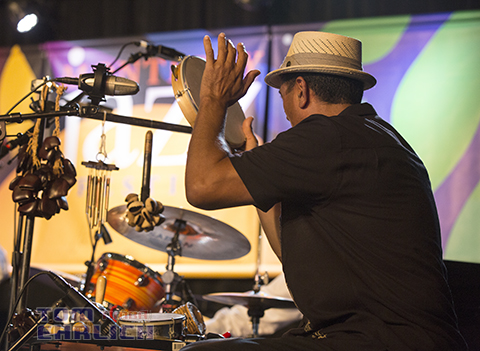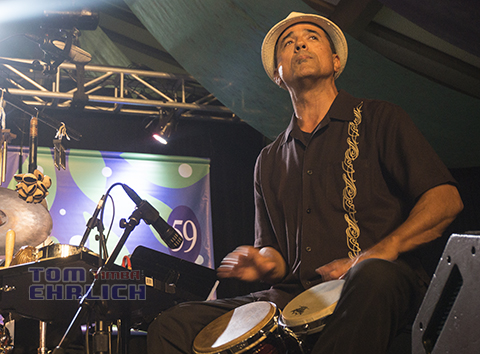 John Santos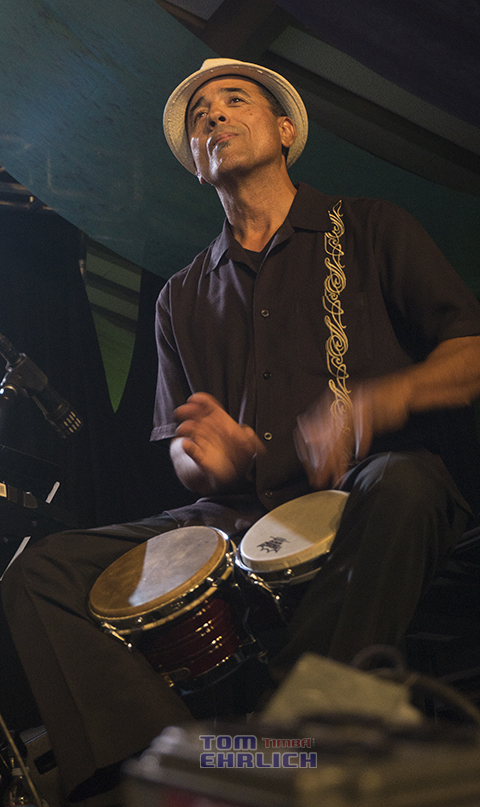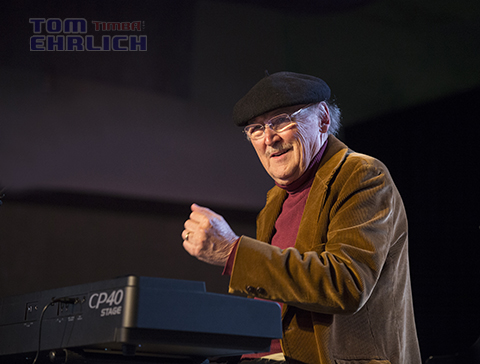 MIXCLA PLAYS ONE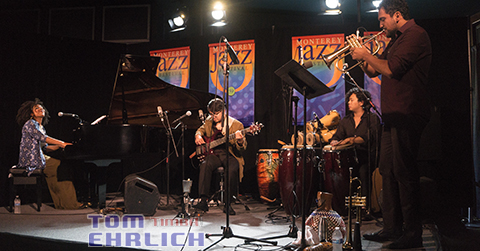 After a well received performance on Friday night, Mixcla Plus One performed again on Saturday afterenoon on the Coffee House Stage to a full house.Again the group provided a spirited set of music.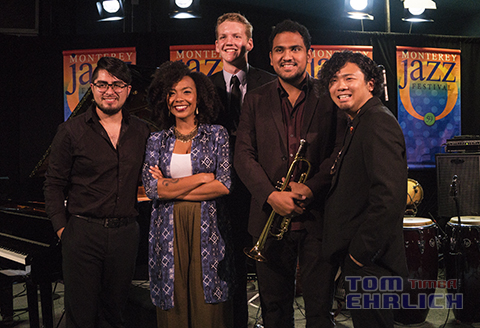 Left to right Gerson Lazo-Quiroga,Zahili González Zamora,Kenton Dick,Paul Sanchez and Takifumi Nakaido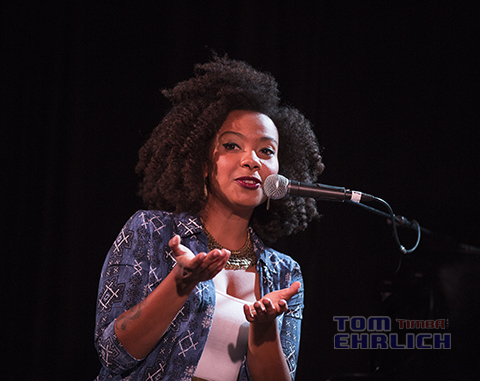 Zahili González Zamora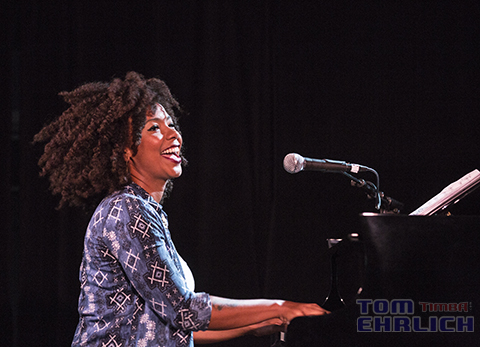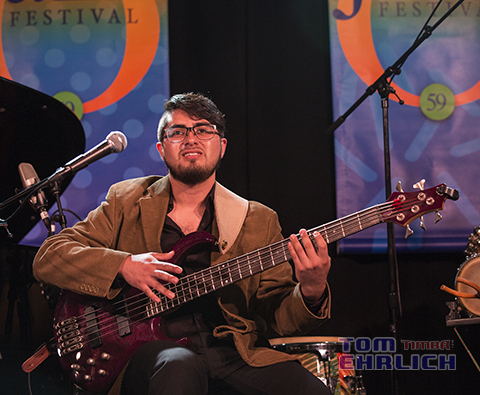 Gerson Lazo-Quiroga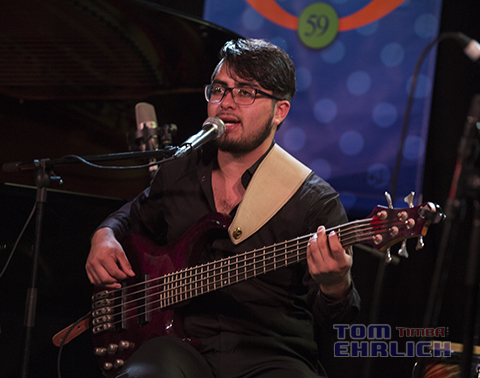 Kenton Dick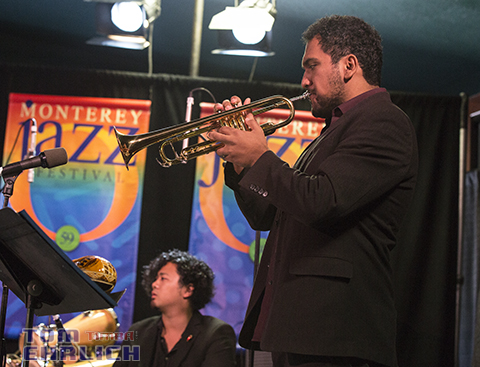 Paul Sanchez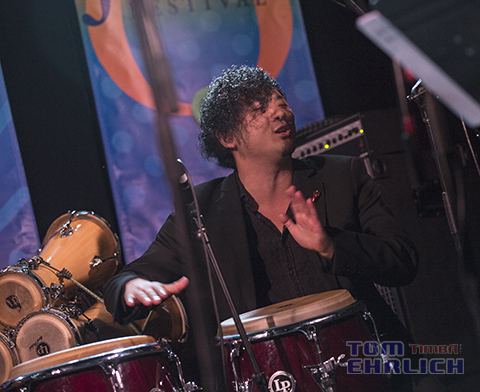 Takifumi Nakaido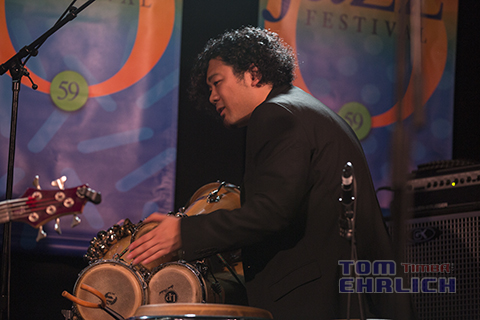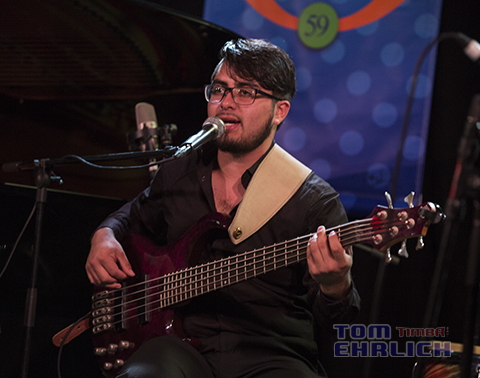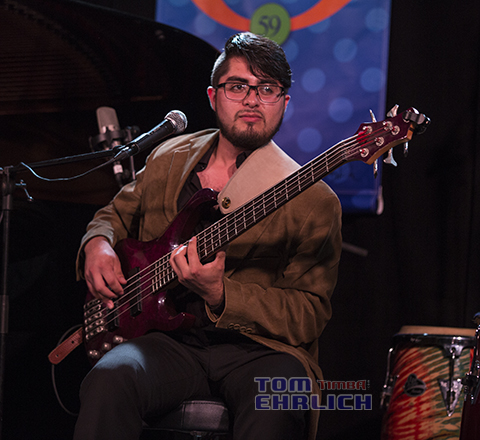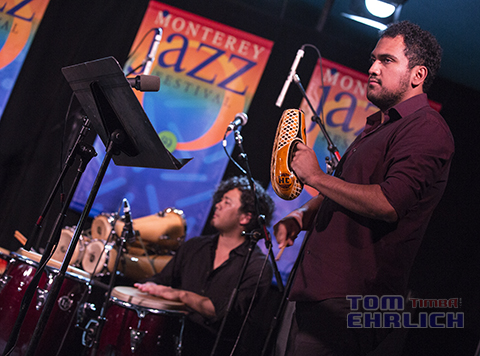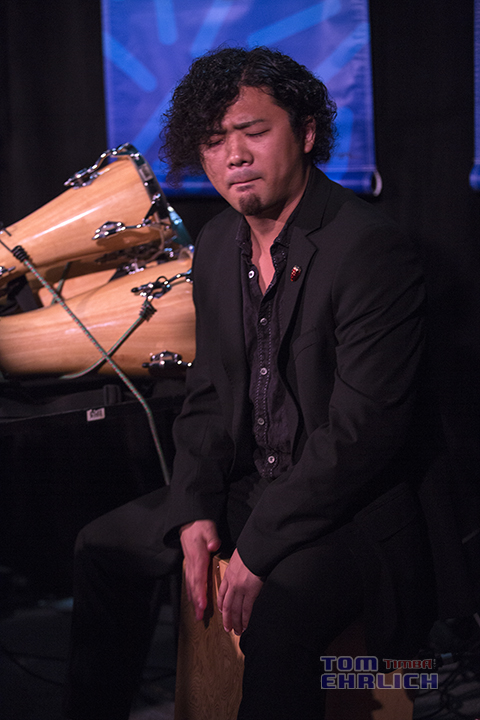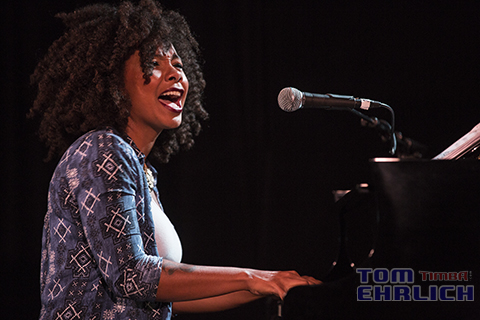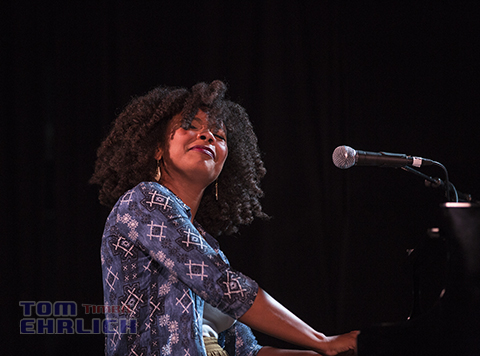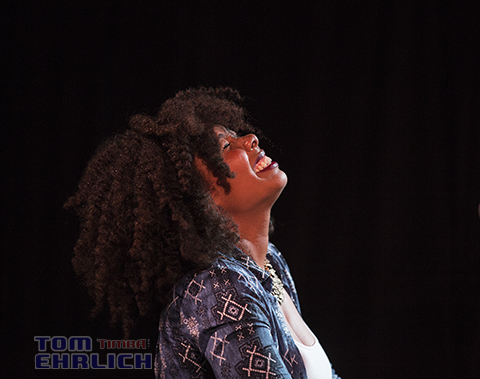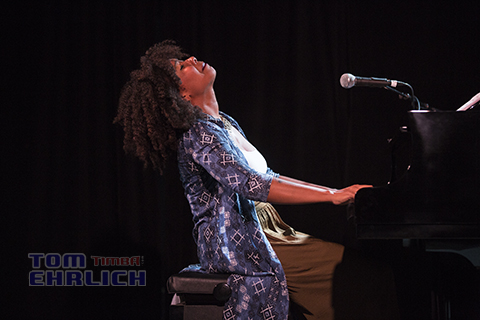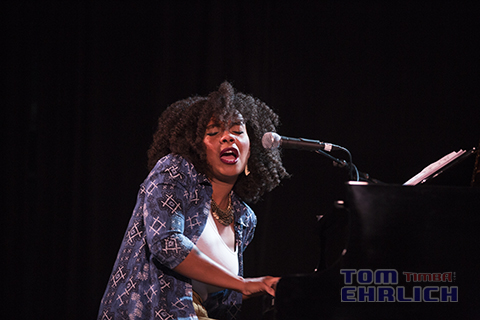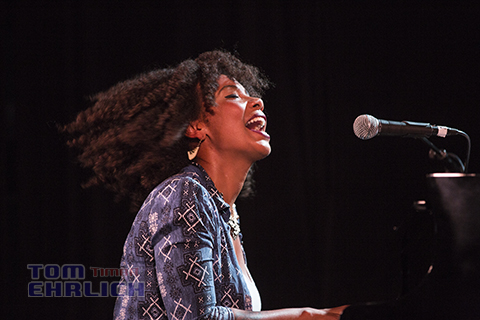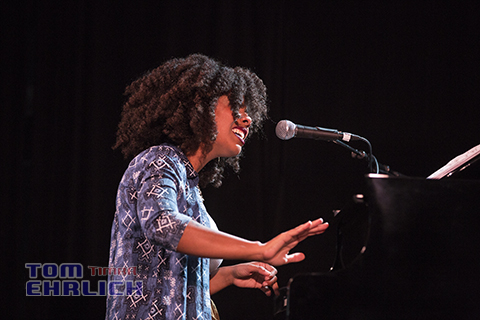 JOEY ALEXANDER TRIO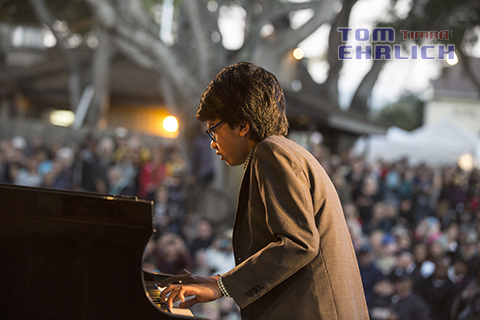 13 year old Joey Alexander is already an international sensation. He was born in Bali, Indonesia and started teaching himself jazz on the piano at 6 years of age. Joey released his first CD at the age of 11 which was nominated for a Grammy and around that time he and his family moved to New York City. He has just released his second CD called "Countdown" which includes some of his original compositions .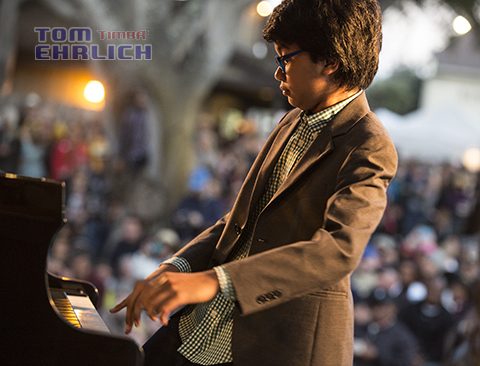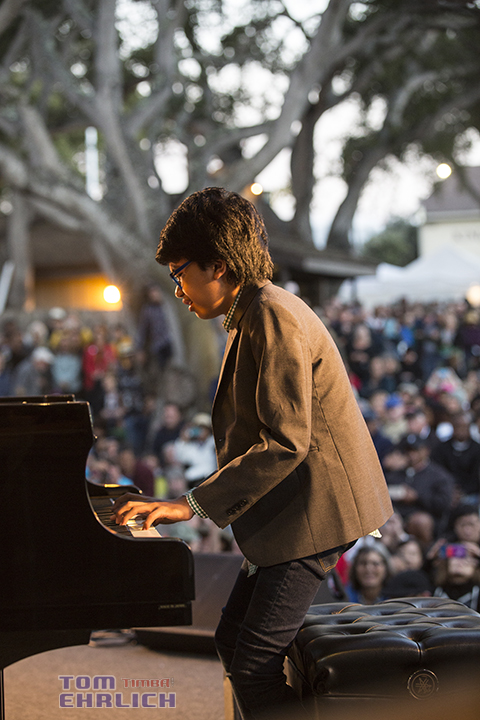 TONY LINDSAY PRESENTS: SOUL SOLDIERS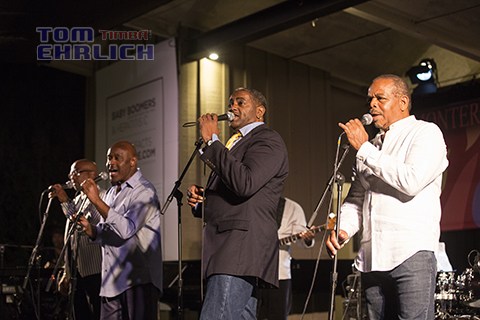 Tony Lindsey presented the Soul Soldiers doing covers of some great old time soul. The band sounded great and got the crowd up and dancing. The singers were Tony Lindsay, Nicolas Bearde, Fred Ross and Will Rus.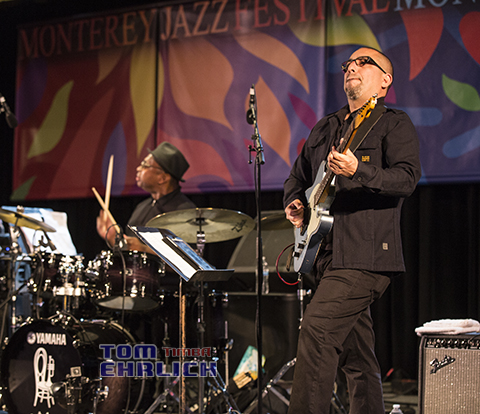 David Shul guitar and Deszon Claiborne drums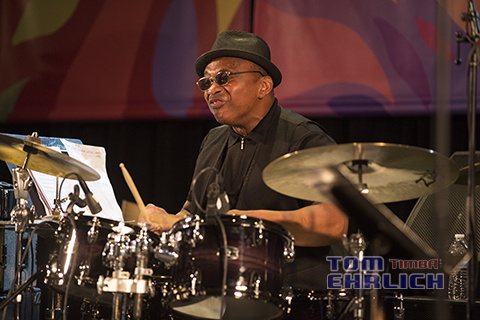 Deszon Claiborne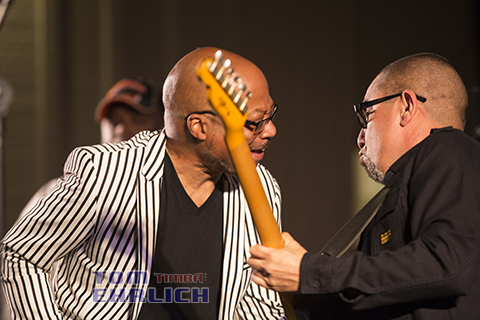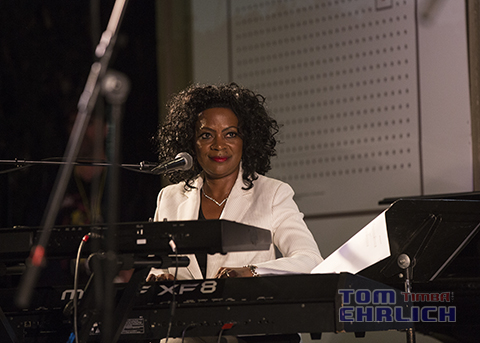 Janice Maxie-Reid pianist and vocalist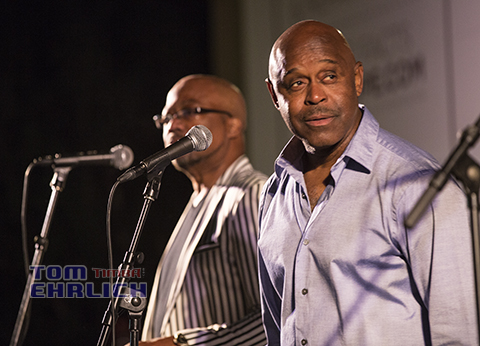 Tony Lindsay
QUINCY JONES INTERVIEW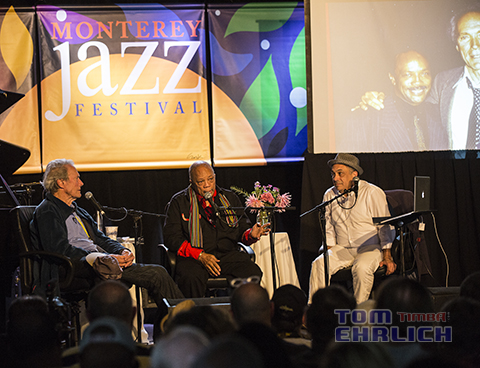 Quincy Jones was interviewed about his career by Clint Eastwood and Ashley Kahn jazz journalist and author, as well as answering questions from the audience.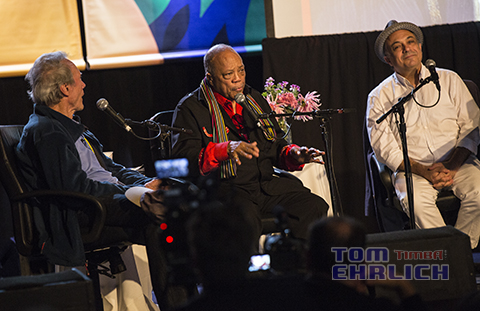 BILLY HART QUARTET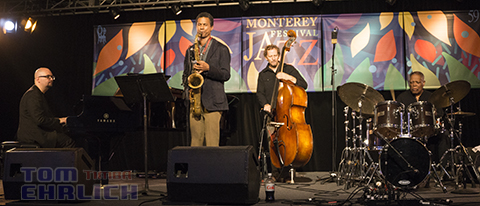 Ethan Iverson piano, Mark Turner sax,Ben Street bass and Billy Hart drums.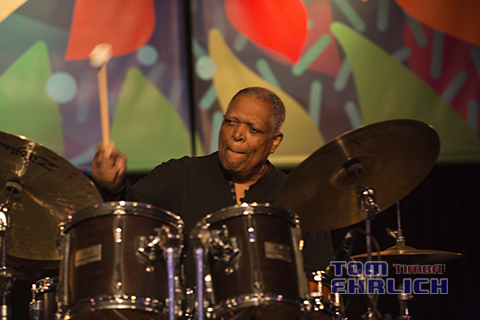 Billy Hart, born and raised in Washington,D.C. has played with numerous major jazz musicians including Herbie Hancock, Miles Davis, Bobby Hurcherson, Wes Montgomery, Stan Getz and many others. He is considered one of the best living jazz drummers and can play many styles of jazz including latin and brazilian jazz. In addition to performing with his own group and others, Billy Hart spends a significant amount of time teaching in various universities.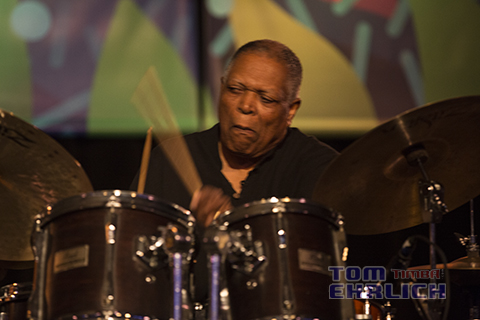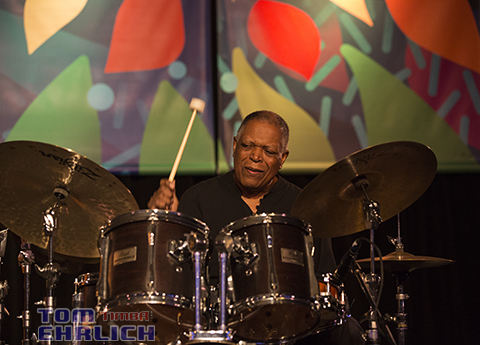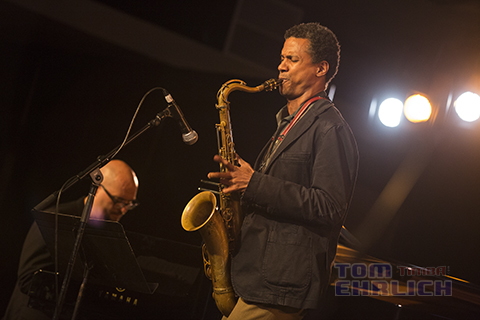 Mark Turner
CHRISTIAN MCBRIDE TRIO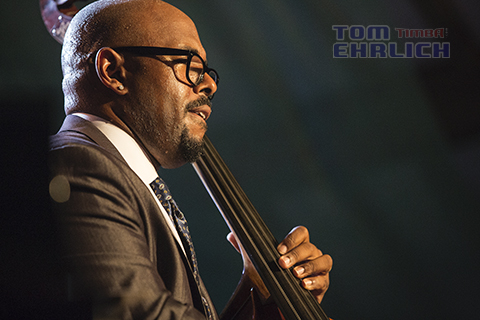 Christian McBride
Christian McBride is one of the best bassists performing today. His trio has two young lions who are some of the best young jazz players in the world.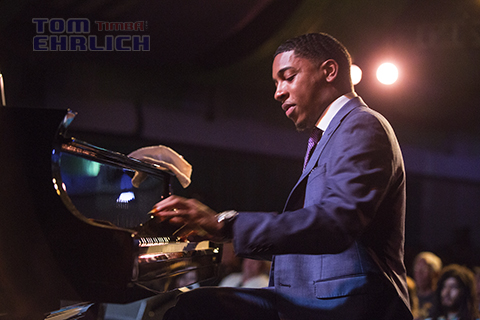 Christian Sands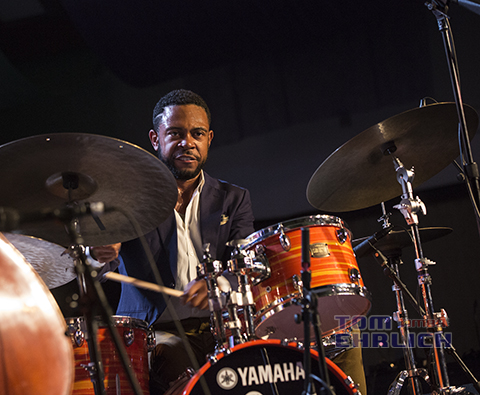 Jerome Jennings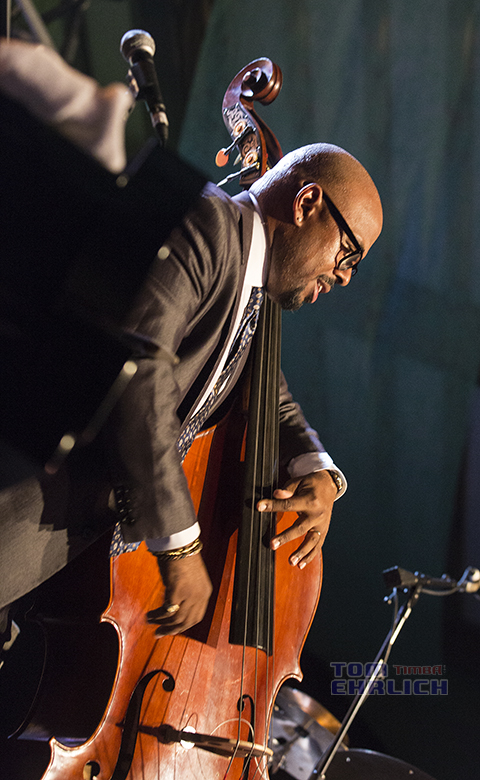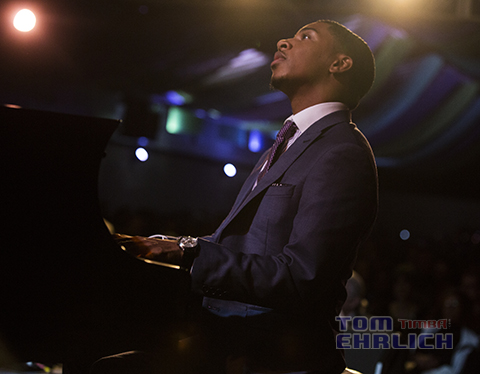 BRANFORD MARSALIS QUARTET WITH KURT ELLING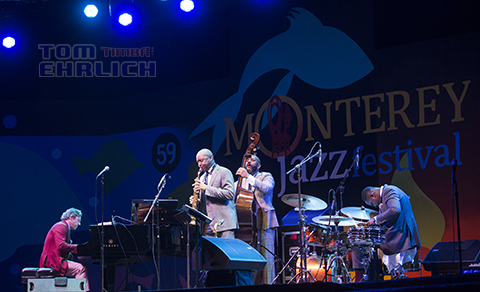 Joey Calderazzo piano,Branford Marsalis sax,Eric Revis bass,Justin Falkner drums
One of the best jazz quartets in the world today performed with one of the best male jazz vocalists, quite a set of music.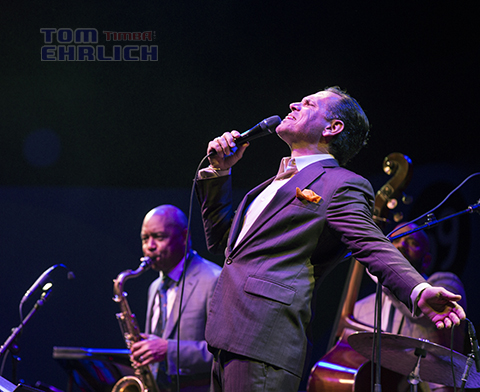 Kurt Elling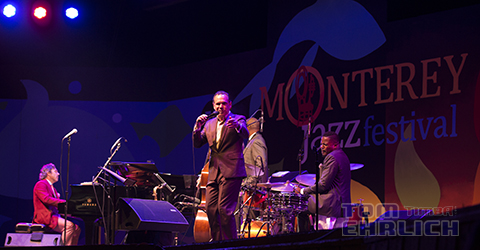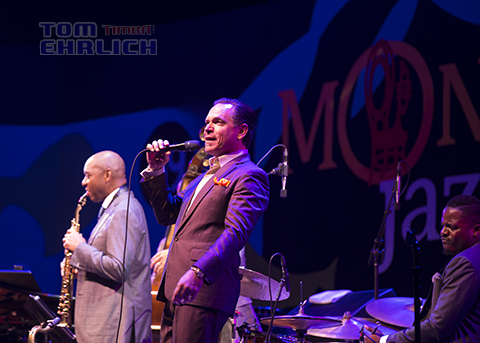 JOHN PATITUCCI'S ELECTRIC GUITAR QUARTET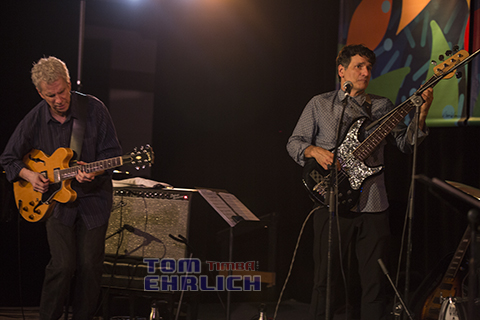 Steve Cardenas guitar and John Patitucci bass
John Patitucci is also one of the best basists in the world and Brian Blades one of the most creative jazz drummers. This group played intense bluesey jazz.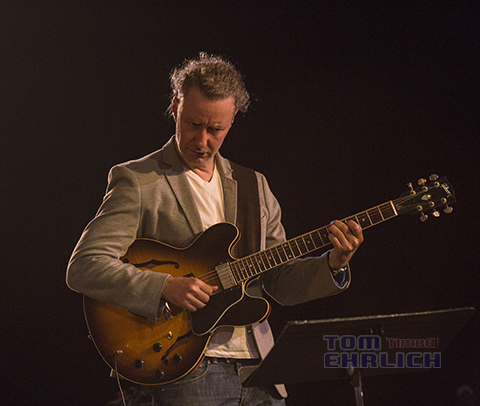 Adam Rogers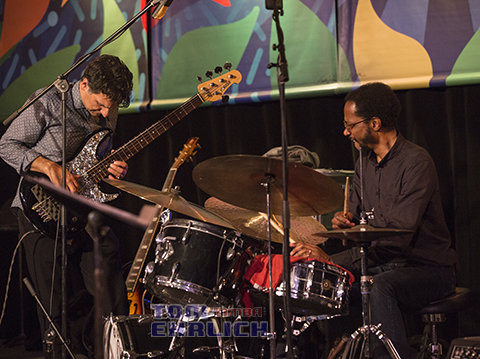 Brian Blades drums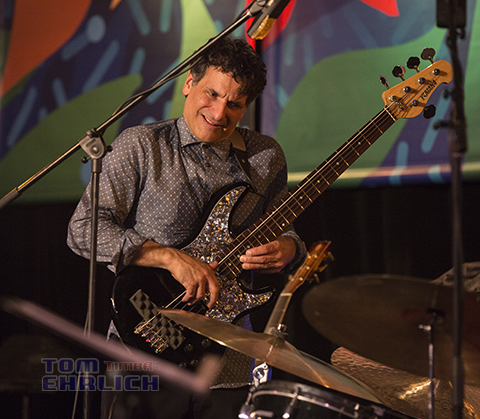 John Patitucci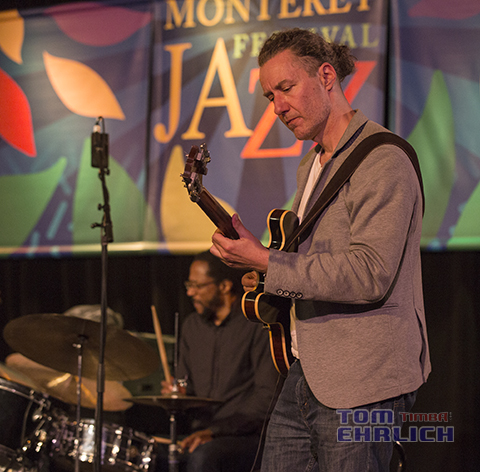 Adam Rogers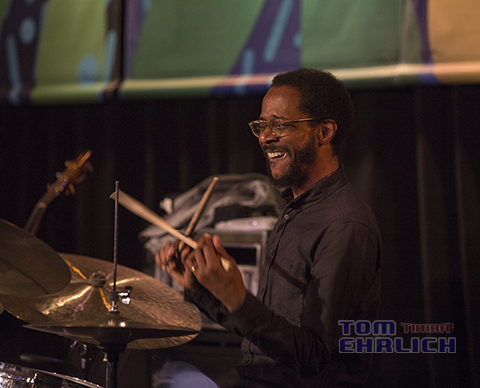 Brian Blades
Wednesday, 27 September 2023, 07:35 PM