Indice - Table of contents
New Stuff
[hide]
Photos of the Day
[hide]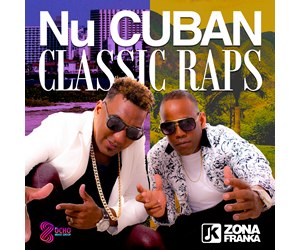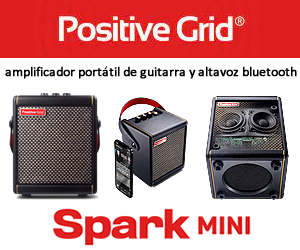 Tom Ehrlich - 2013 Monterey Jazz Fest Part 2
2013 MONTEREY JAZZ FESTIVAL
PART 2
PHOTOS BY TOM EHRLICH © 2013
JOE LOVANO AND THE BERKLEE GLOBAL JAZZ AMBASSADORS
Left to right - Edmar Colón and Joe Lovano saxes, Jared Henderson bass, Witness Matlou piano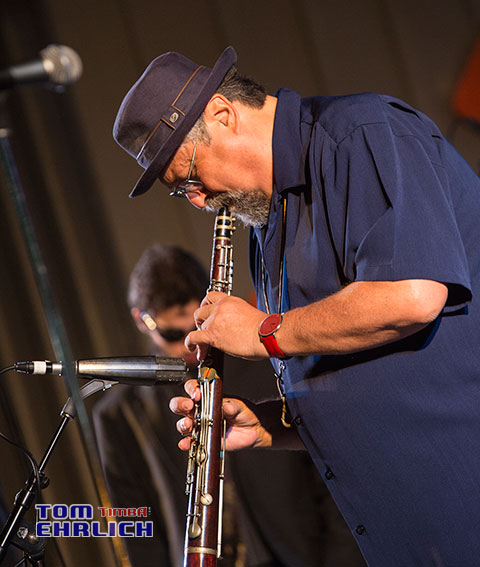 Joe Lovano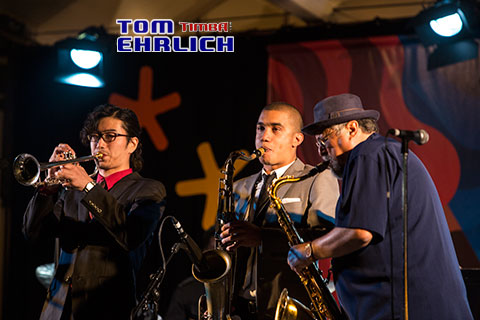 Mao Sone trumpet, Edmar Colón sax, Joe Lovano sax
Jazz master Joe Lovano lead this fine group of Berkelee School of Music (Boston) musicians. It is truly an international group. Trumpeter Mao Sone hails from Tokyo, Japan, saxophonist Edmar Colón from Coamo, Puerto Rico, John Egizi on trombone (not pictured) from Los Angeles, pianist Witness Matlou from Johannesburg, South Africa, bassist Jared Henderson from Sisters, Oregon and Jharis Yokley on drums from Saint Louis, Missouri.
You can be sure we will be hearing about at least some of these young musicians in the years to come.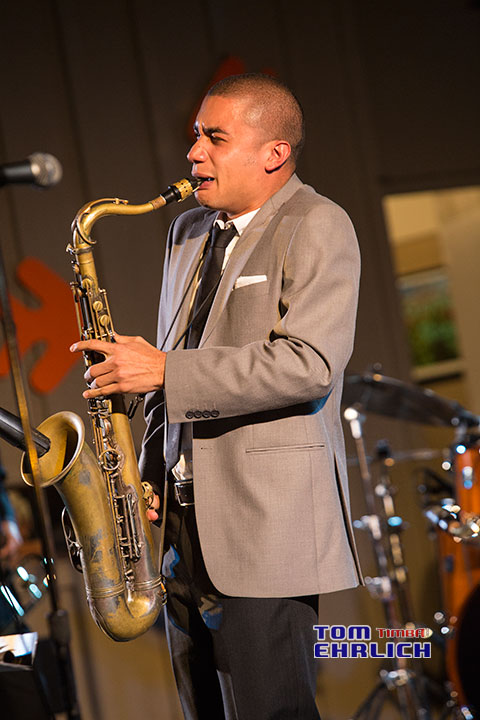 Edmar Colón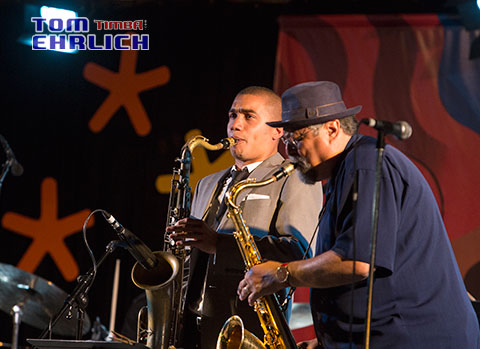 Joe Lovano and Edmar Colón
DAVE DOUGLAS QUINTET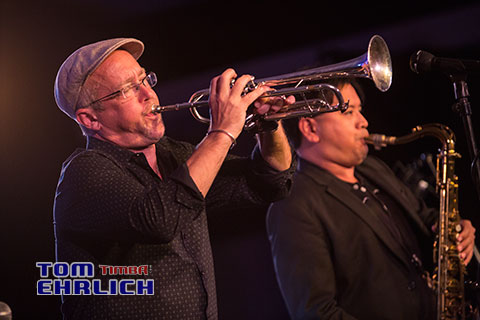 Dave Douglas trumpet, Jon IrIrabagon sax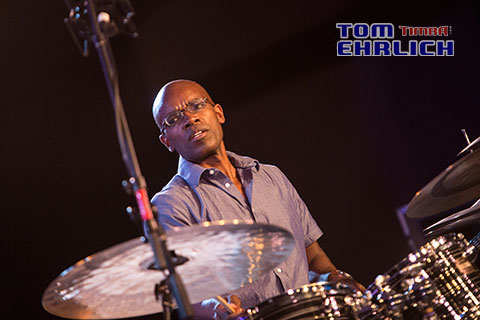 Rudy Royston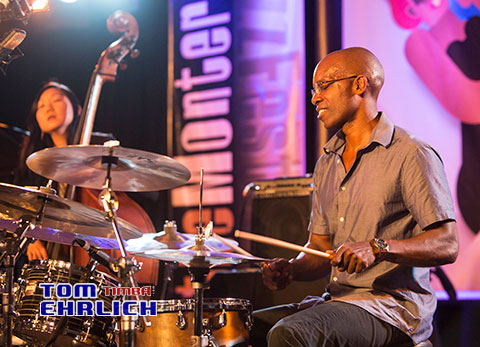 Rudy Royston drums, Linda Oh bass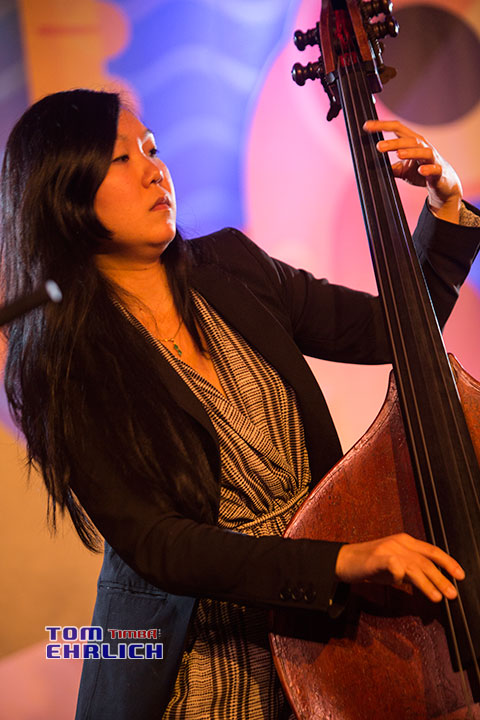 Linda Oh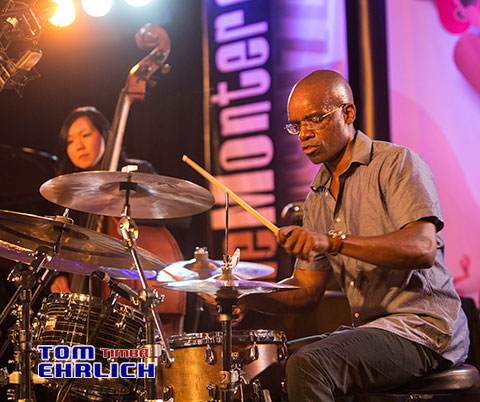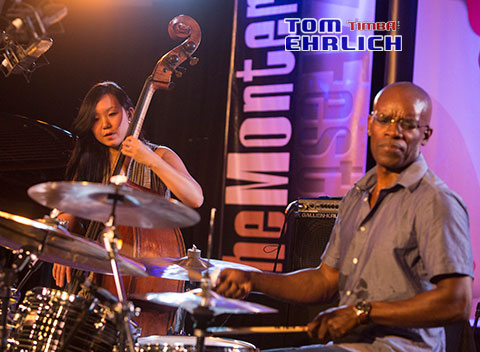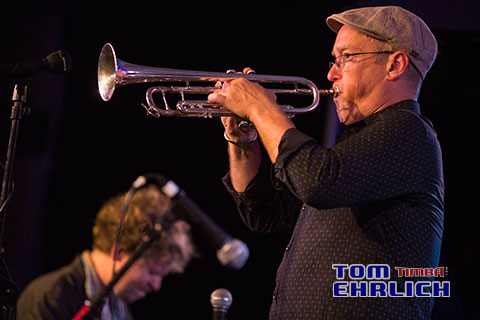 Dave Douglas and Matt Mitchell piano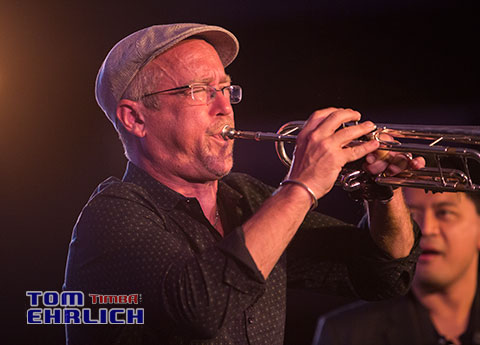 Dave Douglas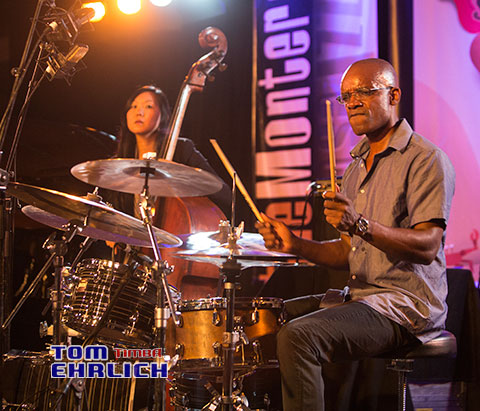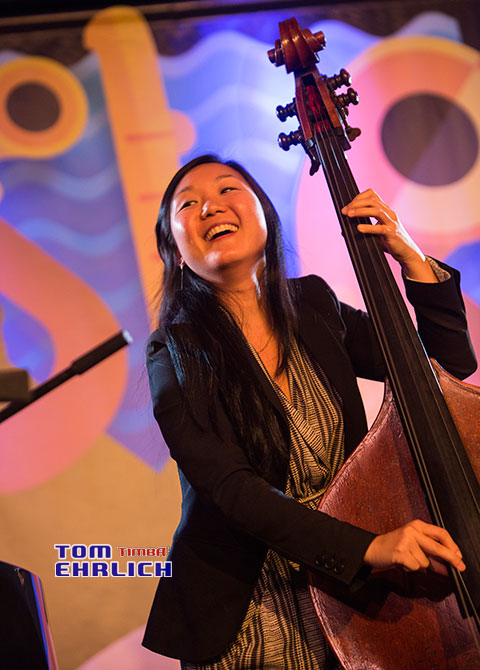 Linda Oh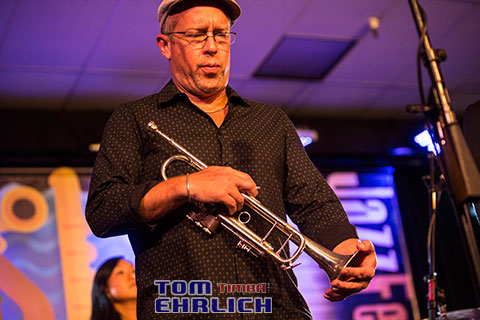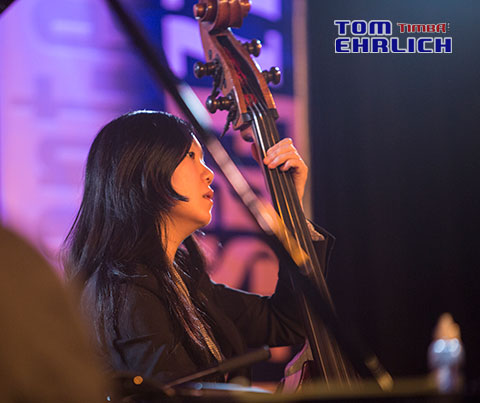 The prolific and popular Dave Douglas lead a talented quintet. Given my bias for drums/percussion, the drummer Rudy Roystan was the star of this group. Outstanding drummer.
CARMEN LUNDY
Truly one of the greatest living jazz vocalists. Not as well known as others, but for my money she is as good or better than any of the better known living jazz vocalists. Carmen's set overlapped with Orquesta Buena Vista Social Club, so I was going to stay for one or two songs and get to the main stage for BVSC, but Ms. Lundy was so good it was hard for me to leave and I ended staying for half her set.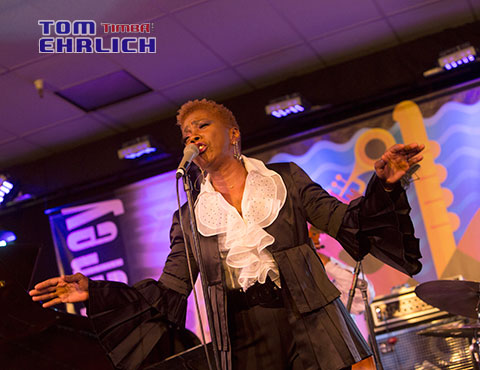 Carmen Lundy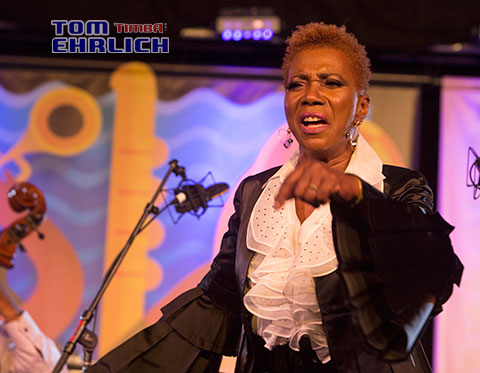 Carmen has been a jazz singer for over 35 years and she composes most of the songs she performs. According to the festival program, Ms. Lundy has composed 80 songs to date.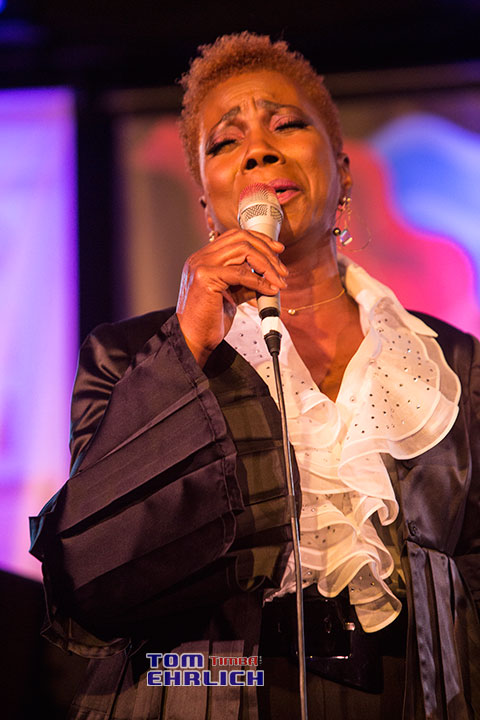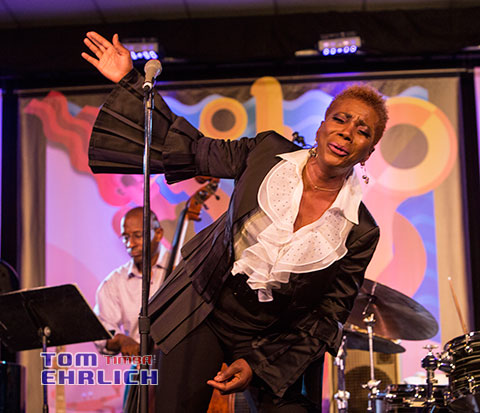 Carmen Lundy and bassist Kenny Davis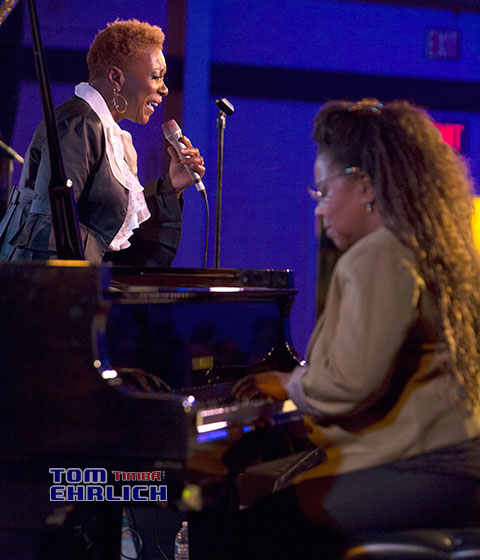 Carmen Lundy and Patrice Rushen piano
Patrice Rushen is considered one of the best pianists in the world and she has an impressive list of accomplishments from recording, composing and producing for TV, film and audio recordings. She was the first woman to be musical director for a number of high profile TV shows such as the Grammy Awards, Emmy Awards and the NAACP Image Awards.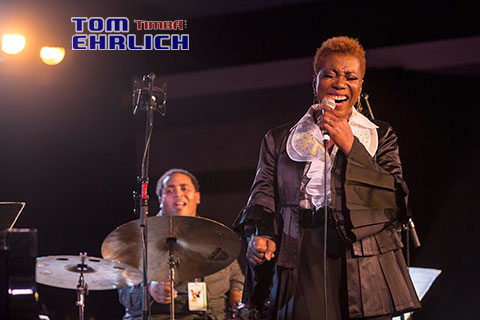 Carmen Lundy and drummer Jamison Ross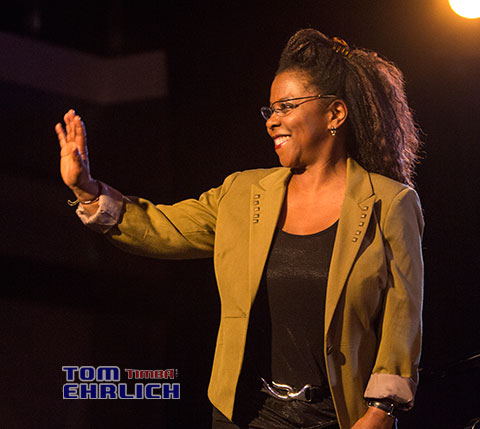 Patrice Rushen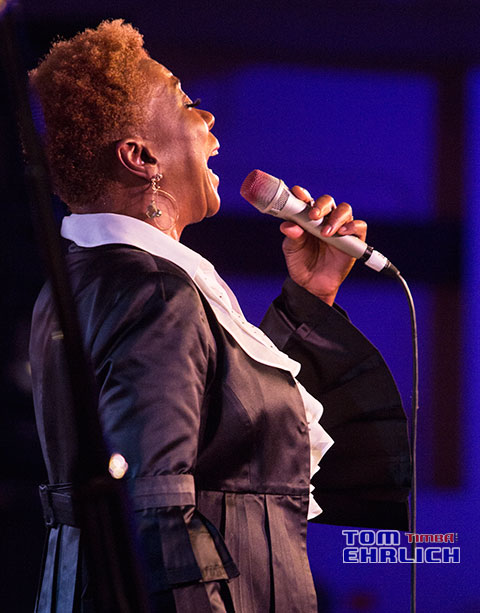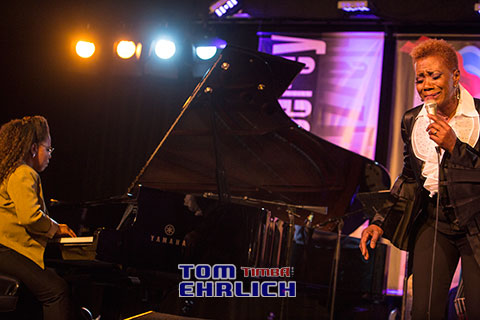 Carmen and Patrice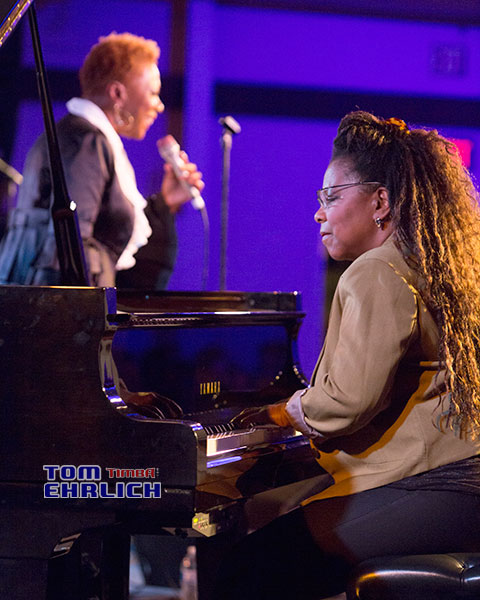 Patrice Rushen piano, Carmen Lundy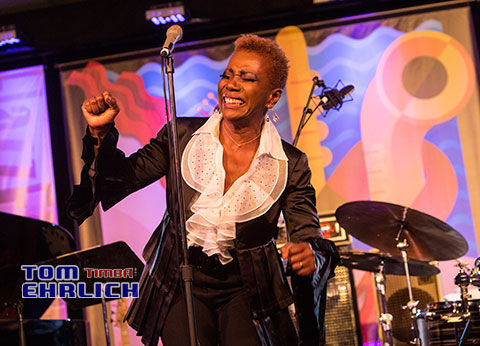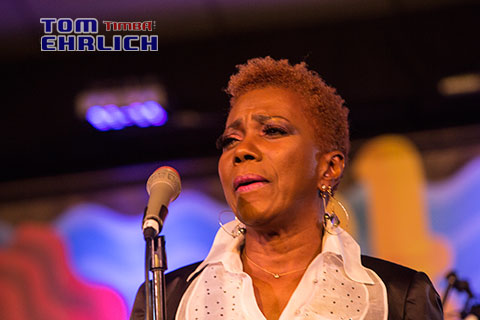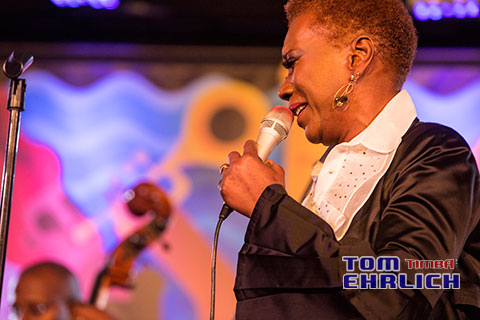 PART 3 OF MY MONTEREY JAZZ FESTIVAL REPORT WILL BE ORQUESTA BUENA VISTA SOCIAL CLUB - COMING VERY SOON
Wednesday, 27 September 2023, 07:35 PM