Indice - Table of contents
Lo Nuevo
[hide]
Fotos Del Día
[hide]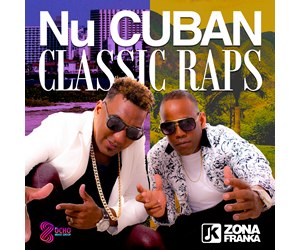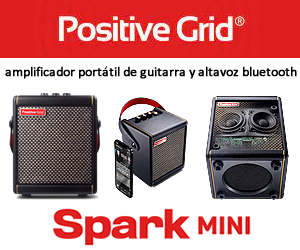 Tom Ehrlich - Cubanismo 2016 Concert
CUBANISMO AT SAN FRANCISCO JAZZ CENTER
MARCH 24, 2016 THROUGH MARCH 27, 2016
PHOTOS BY TOM EHRLICH © 2016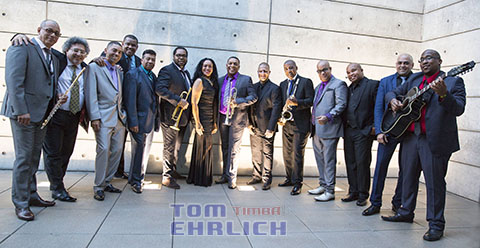 Cubanismo returned to the San Francisco Bay Area for 4 days of sold out concerts at San Francisco Jazz's exquisite Miner Auditorium. There was no dance floor, but with a little encouragement from the band and some hot son music, the croud was on its feet dancing in whatever space they could find. Jesús Alemañy and his bandmates were on fire all night, with great dance grooves, beautiful boleros and outstanding solos.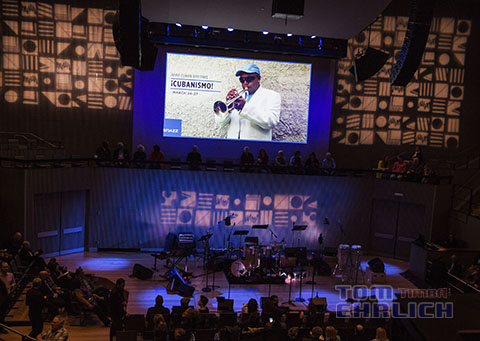 The band included:
Jesús Alemañy leader and lead trumpet
Gabriel Hernández - piano
Jorge Luis "Papiosco" Torres - congas
Evelio Galan - vocals
José "Gilito" Piñera - vocals
Alina Vila - vocals
Pablosky Rosales - tres
Arys Montenegro - bongo & bell
Alexis Baro - trumpet
Cristobal Verdecia - bass
Osmany Collado Martinez - alto sax
Jorge Maza - baritone sax and flute
Daniel Ortiz - trombone
Antonio "Pachá" Portuondo - timbales
What follows are some photos from their Saturday night performance.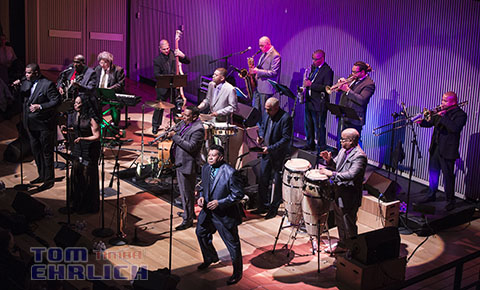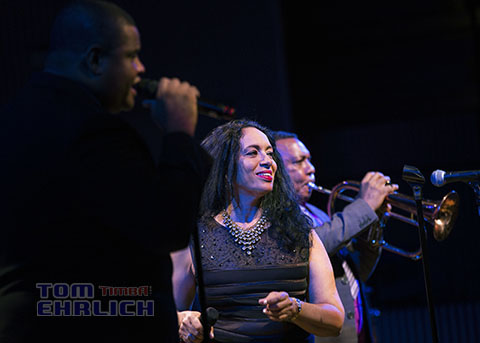 Jesús Alemañy, Alina Vila and Gilito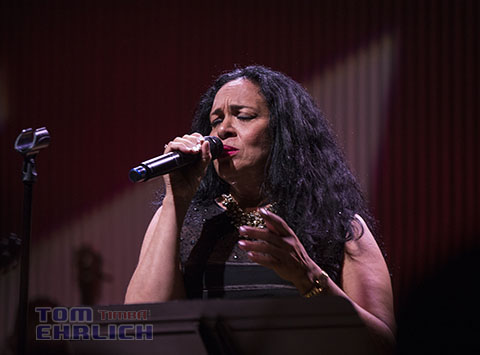 Alina Vila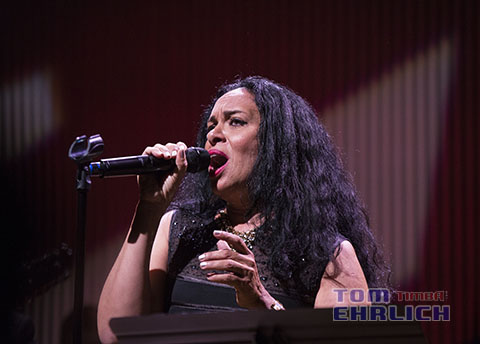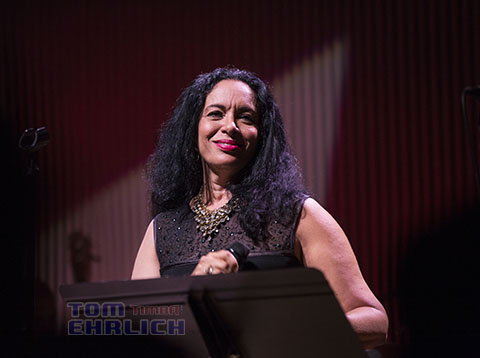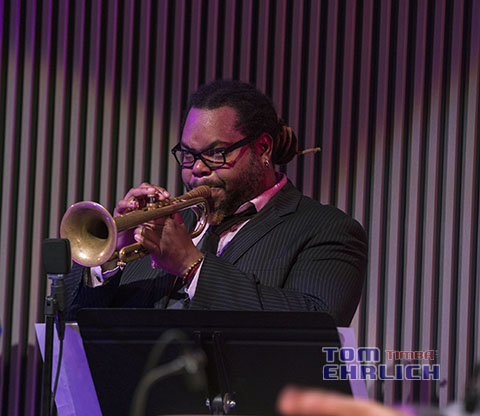 Alexis Baro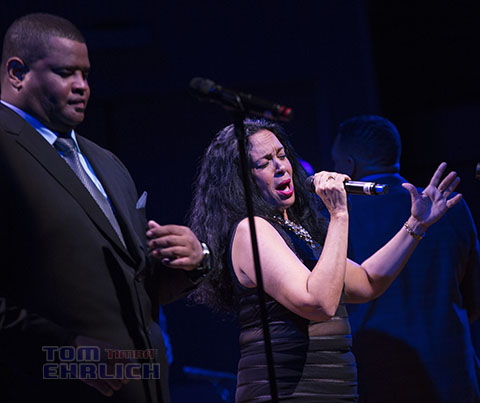 Alina Vila and Gilito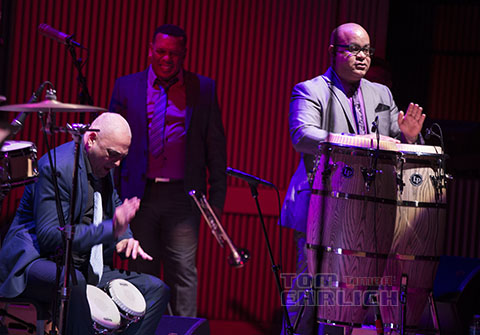 Arys Montenegro bongo, Papiosco congas and Jesús Alemañy in the background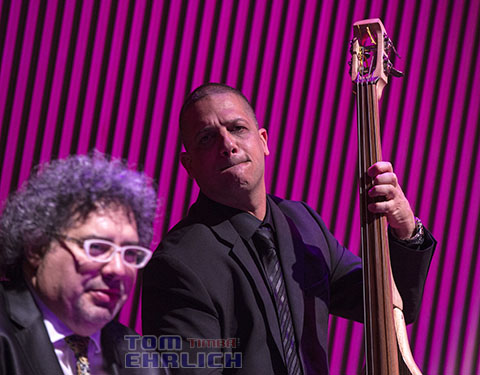 Cristobal Verdicia bass and Gabriel Hernández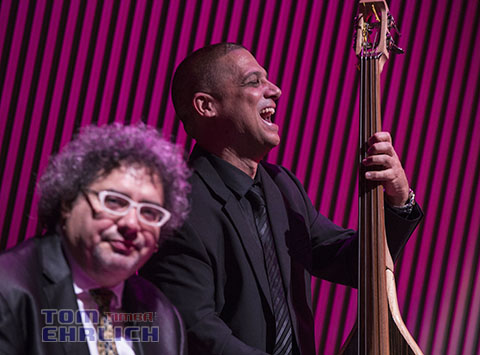 Evelio Galan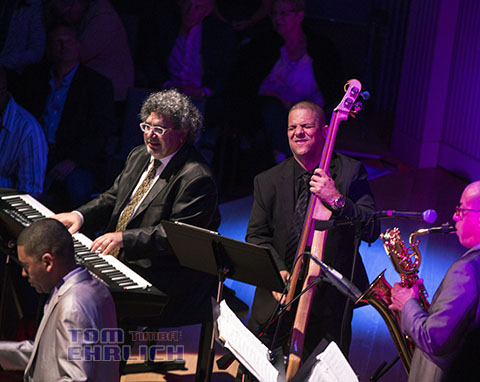 Gabriel Hernández piano and Cristobal Verdicia bass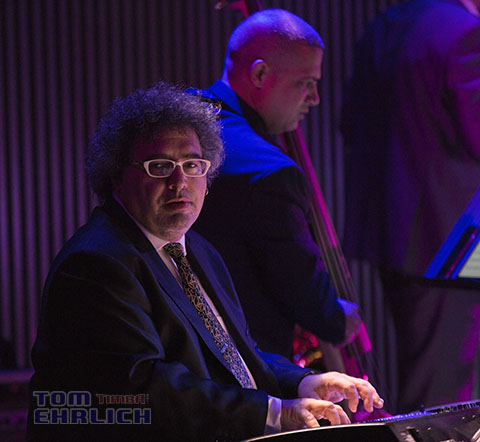 Gabriel Hernández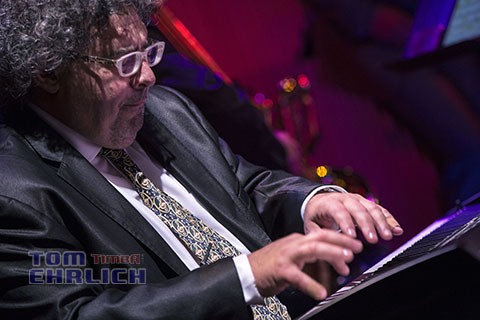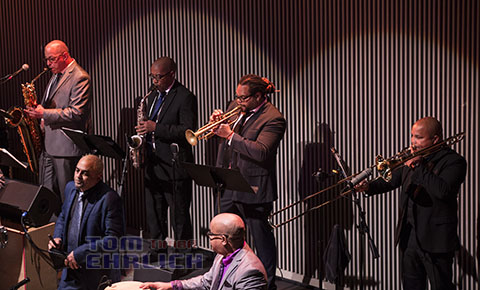 Jorge Maza baritone sax, Osmany Collado Martínez alto sax, Alexis Baro trumpet and Daniel Ortiz trombone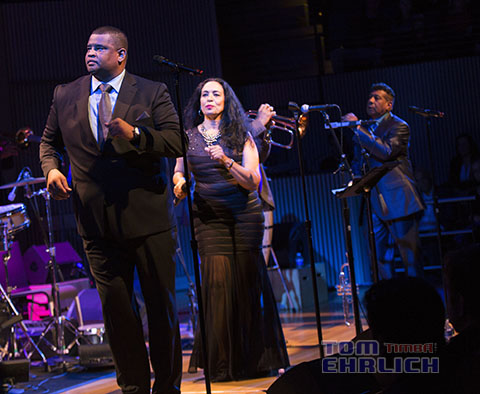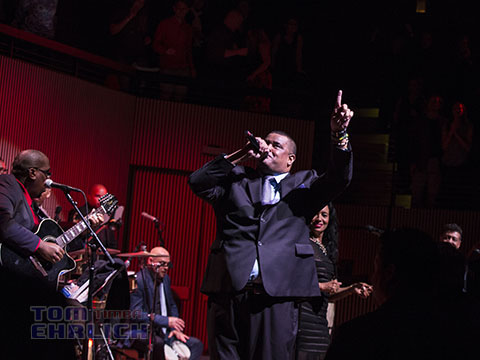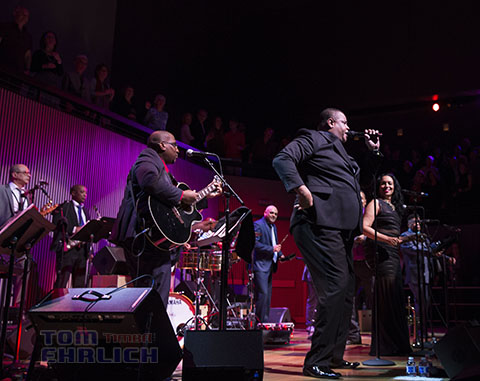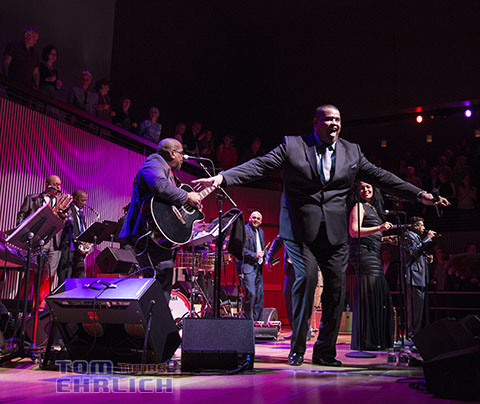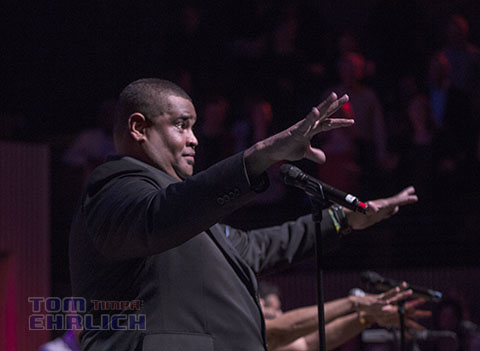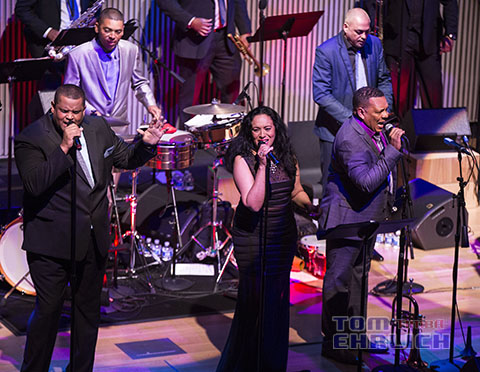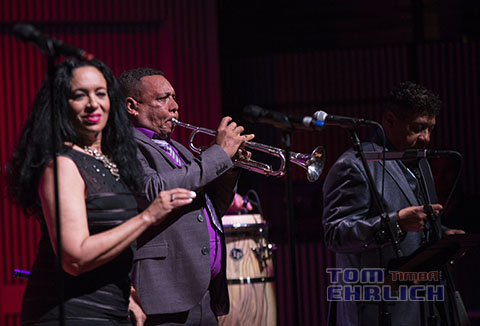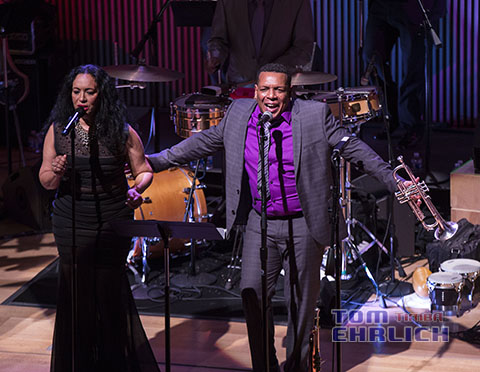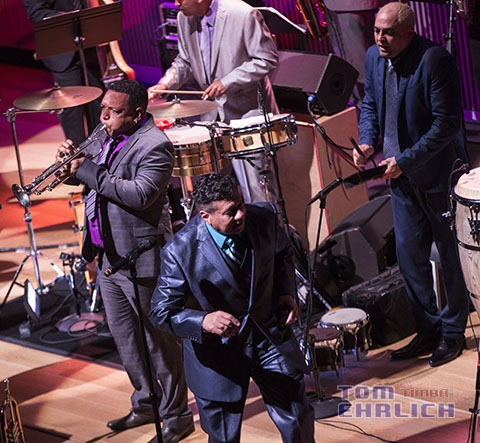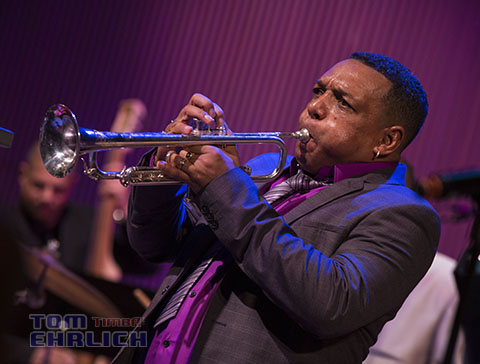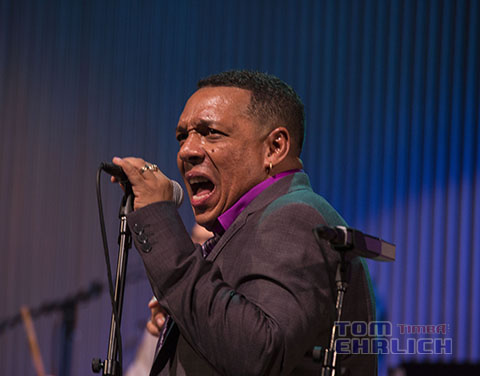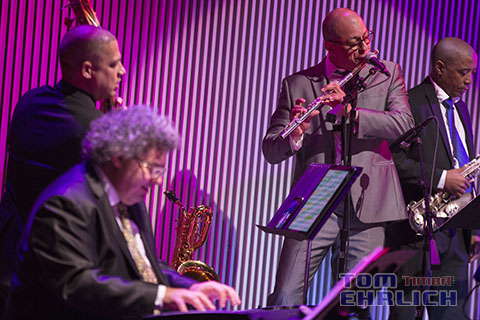 Jorge Maza flute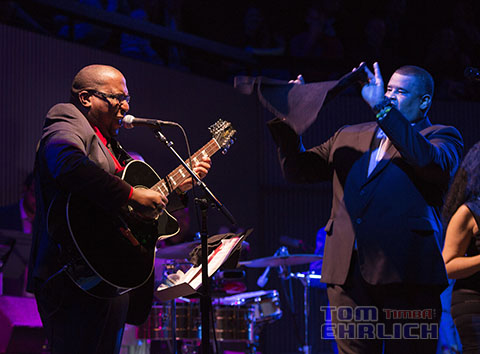 Pablosky Rosales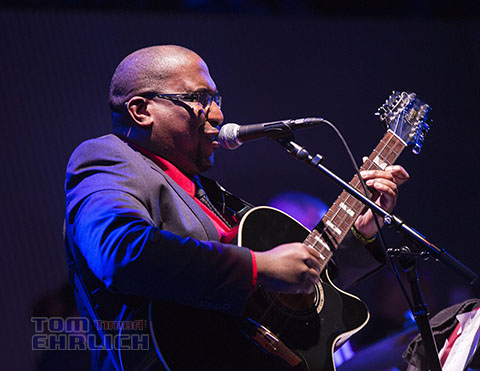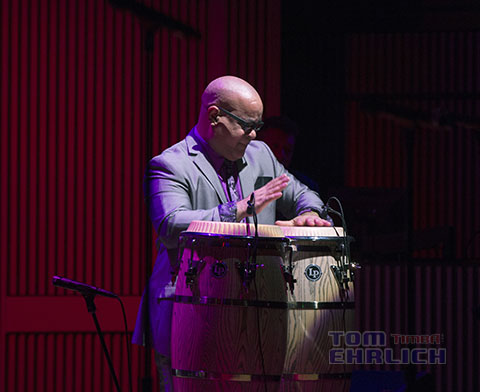 Papiosco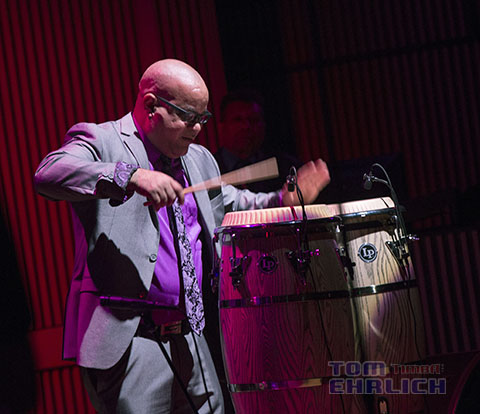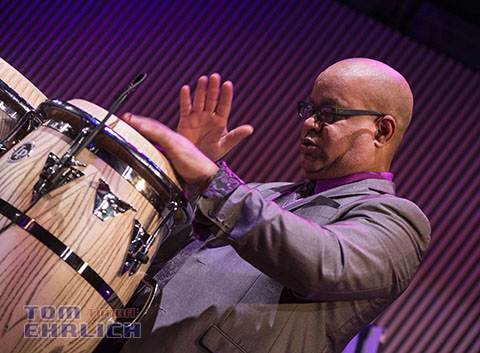 viernes, 01 abril 2016, 09:00 pm