Indice - Table of contents
New Stuff
[hide]
Photos of the Day
[hide]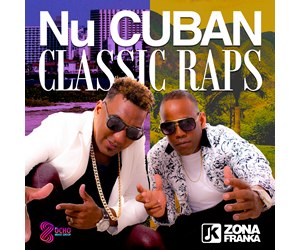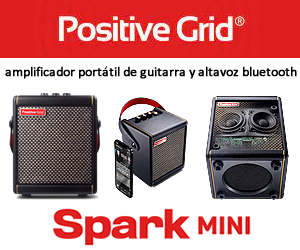 Tom Ehrlich - 2023 San Jose Jazz Festival-Sunday
SAN JOSÉ JAZZ SUMMERFEST
SUNDAY AUGUST 13, 2023 PART 1
PHOTOS AND TEXT BY © TOM EHRLICH
Sunday at the 2023 San José Summerfest featured a number of big name acts, a rising star, a Bay Area Orchestra and ended with a dynamite show by a Cuban hip hop artist and friends. The groups covered in this post are Marcus Shelby New Orchestra featuring vocalist Tiffany Austin, rising star Veronica Swift, legendary Patrice Rushen, and the phenominal Gergory Porter. Part 2 will be exclusively Telmary and Friends.
MARCUS SHELBY NEW ORCHESTRA FEATURING VOCALIST TIFFANY AUSTIN
Marcus Shelby band leader, composer and bassist extraordinaire started the New Orchestra in 1999 to give voice to his compositions which often focuses on Afro-American history including movements for social change. He is also involved in music education and has recently been appointed artistic director of Healdsburg Jazz. This latest incarnation of the Orchestra featured the brilliant vocalist Tiffany Austin.
Marcus Shelby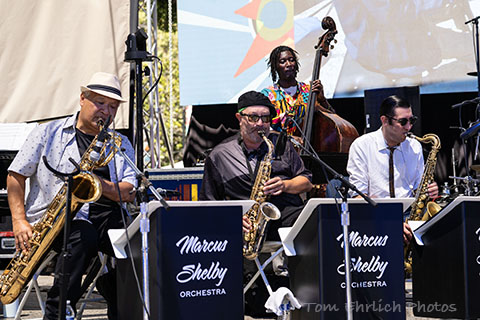 Melecio Magdaluyo baritone sax, Phil Vieux sax, other unknown sax and Marcus Shelby bass
Melecio Magdaluyo is a veteran Bay Area reedist and pianist who who plays with numerous Bay Area groups. Phil Vieux is an outstanding saxophonist and has played with the great Puerto Rican band leader Eddie Palmieri.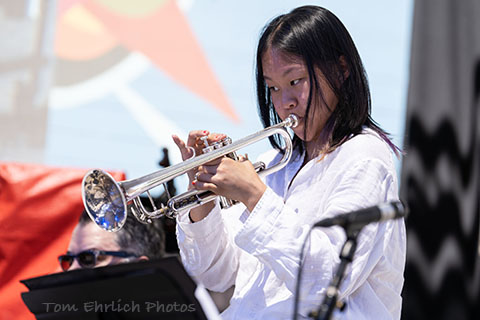 This young lady is still in high school and is a prodigy. Did not get her name.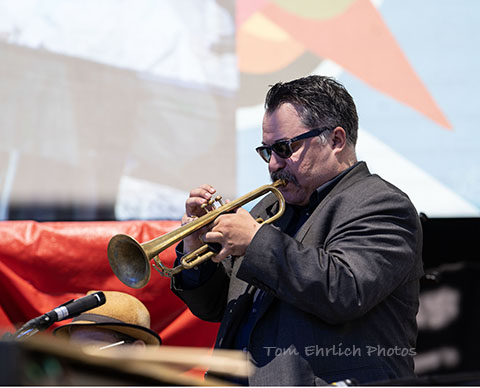 Mike Olmos
Mike Olmos is a very talented trumpet player who plays with numerous jazz and Afro-Caribbean music groups.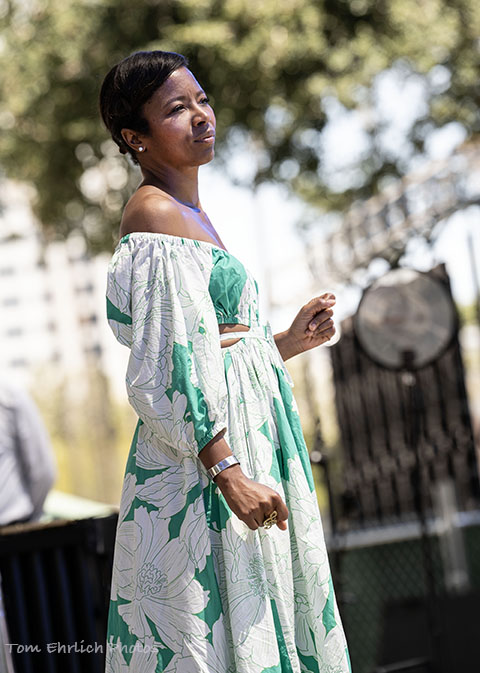 Tiffany Austin
Tiffany Austin is a well respected vocalist, composer and lyricist who has an impressive resume. Besides performing she is active in music education and is the director of the Healdsburg Freedom Jazz Choir..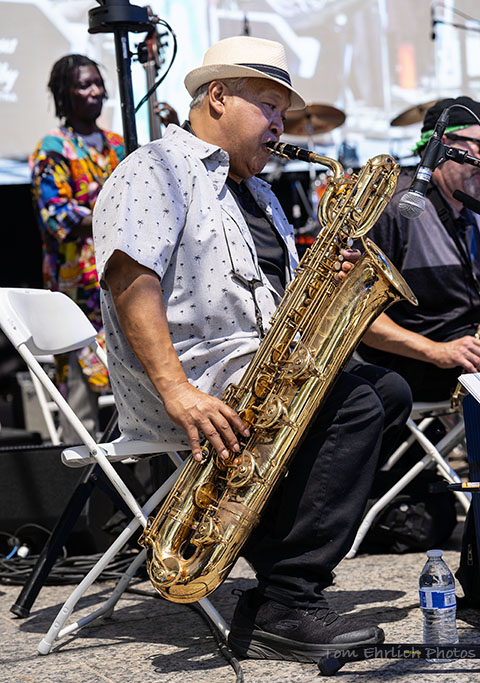 Melecio Magdaluyo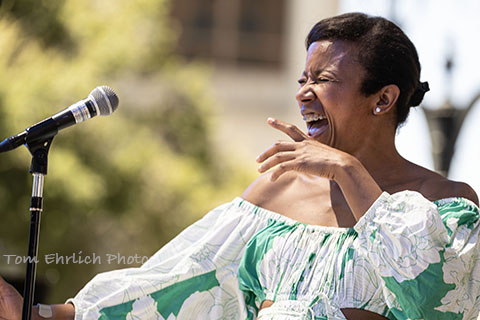 Tiffany Austin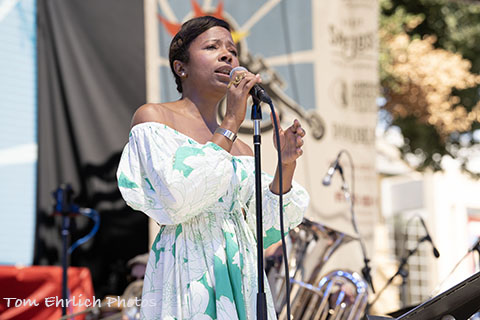 Tiffany Austin
VERONICA SWIFT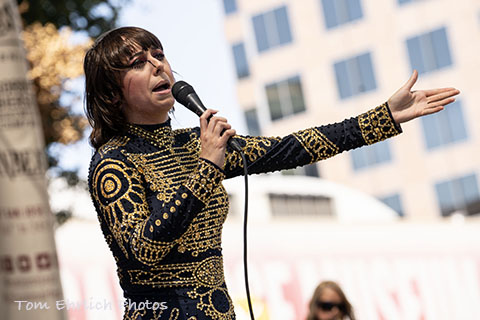 Veronica Swift
Veronica Swift is a great young talent whose career has blossomed since her debut recording in 2019. She combines a beautiful voice with an exciting and engaging stage prescence and performing skills. Her material is a fusion of jazz, classical, rock and soul.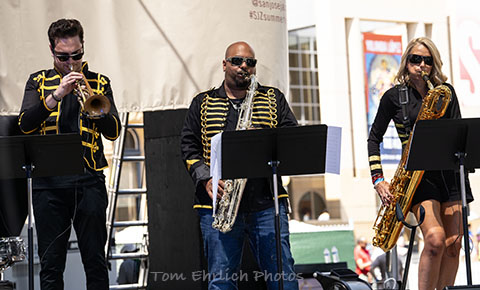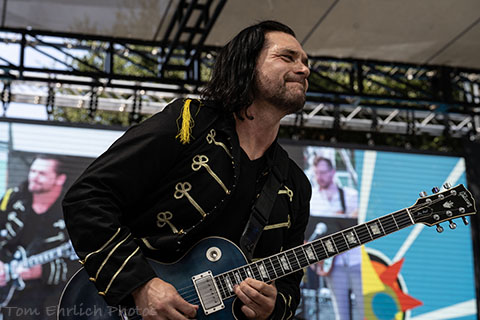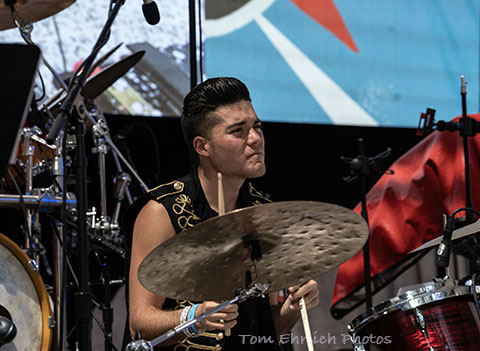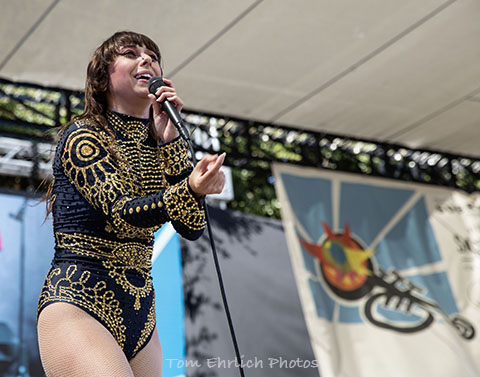 Veronica Swift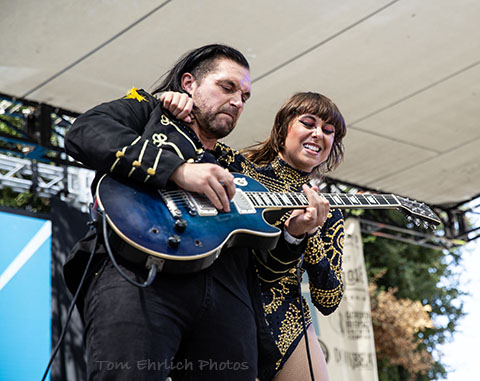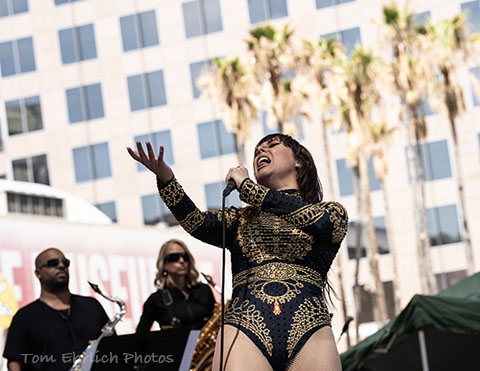 Veronica Swift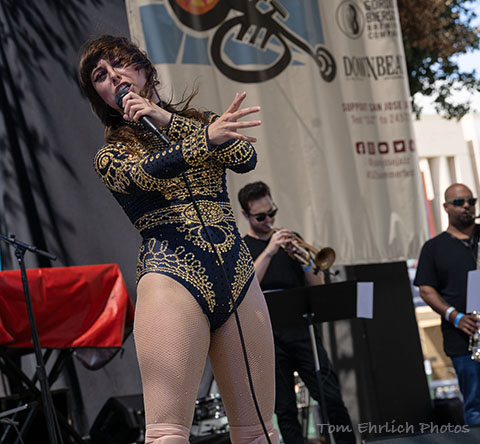 Veronica Swift
Wonderful performance enjoyed by all.
PATRICE RUSHEN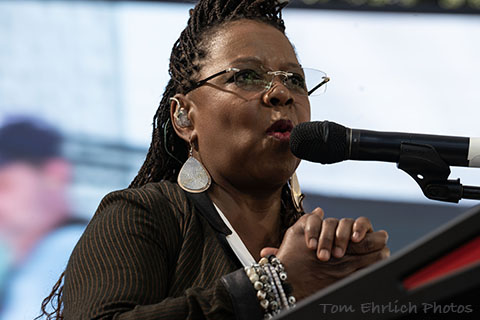 Patrice Rushen
Patrice Rushen is a classically trained pianist who is an icon fusing jazz, pop and R&B, with a long career producing hits. In addition to being a pianist and vocalist she is an outstanding composer and record producer and also is involved in music educaiton on mnay levels including establishing education and mentorship programs for underprivileged youth.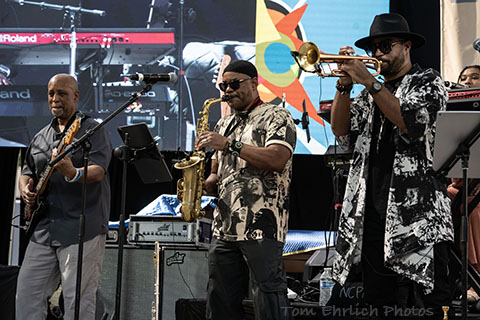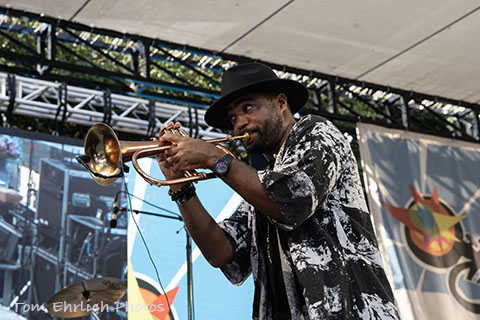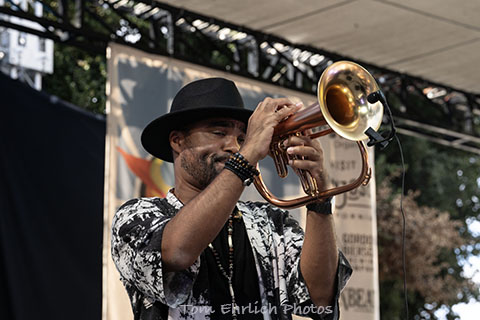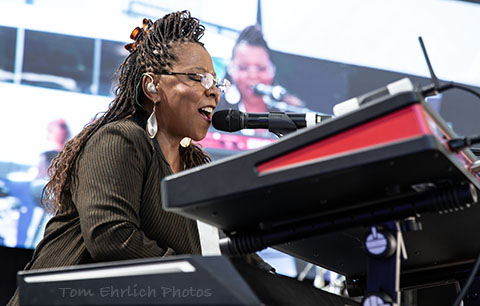 Patrice Rushen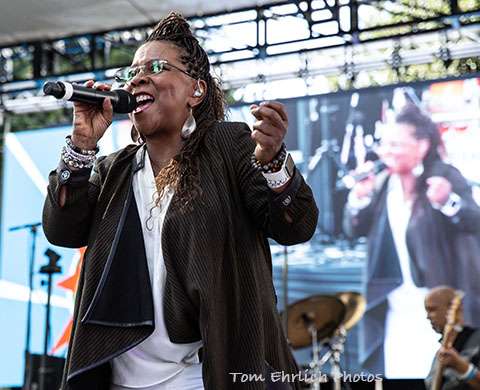 Patrice Rushen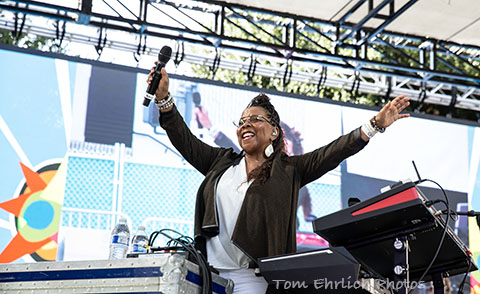 Patrice Rushen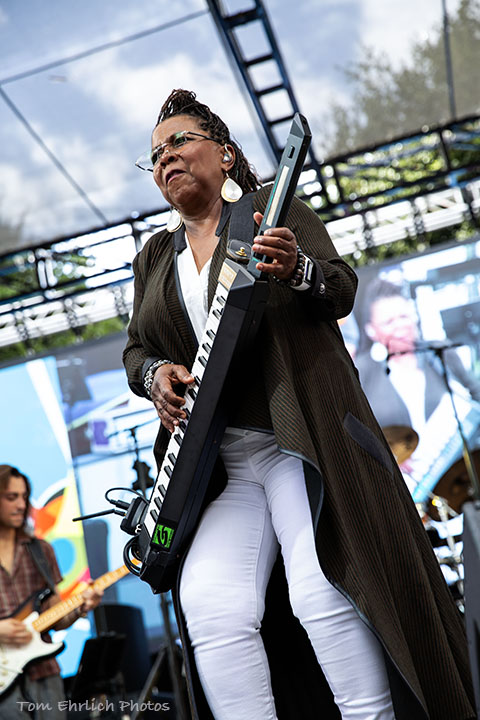 Patrice Rushen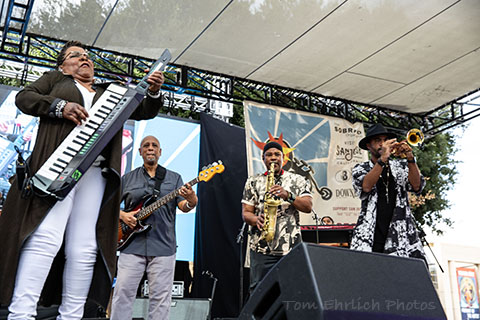 Patrice Rushen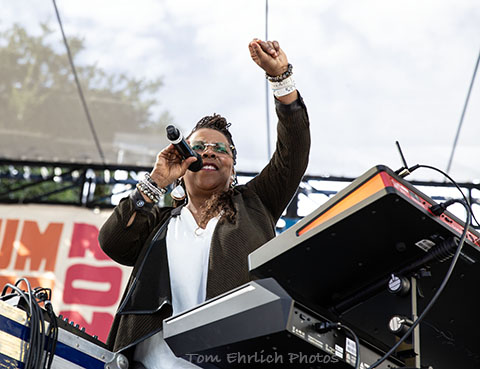 Patrice Rushen
Patrice gave a stellar performance playing stationary and portable keyboards and singing.
GREGORY PORTER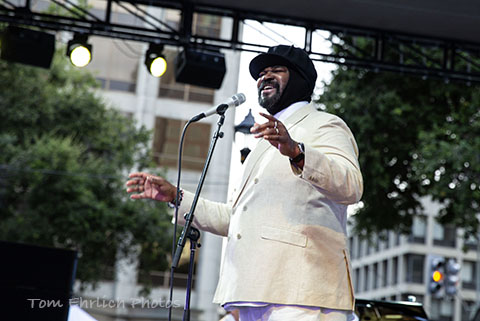 Gregory Porter
Gregory Porter, with his exquisite and soulful baritone voice and poetic meaningful lyrics has catapulted him to superstar status. He was born in Los Angeles and raised in a poor neighborhood of Bakersfield, Calfornia, where his mother was a minister and he grew up singing in the church choir.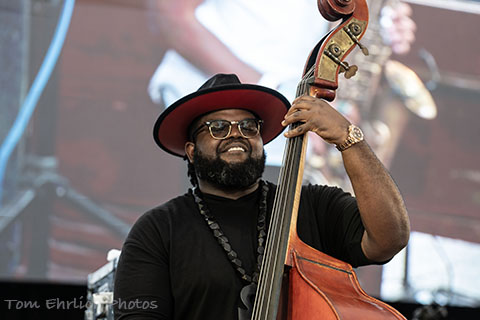 Jahmal Nichols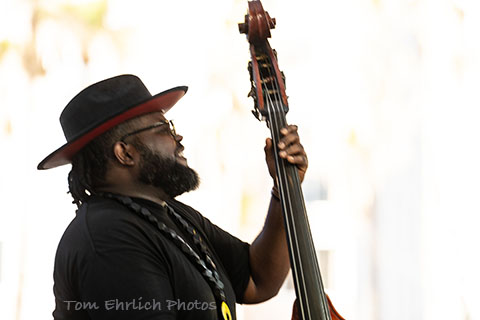 Jahmal Nichols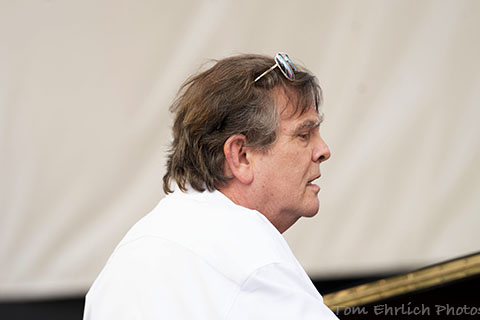 Chip Crawford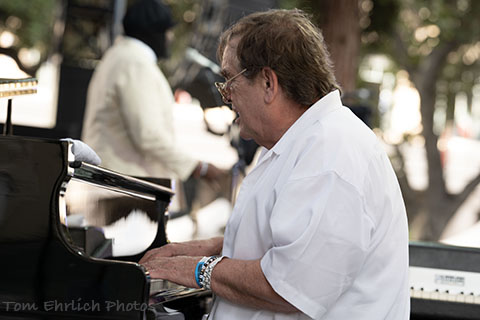 Chip Crawford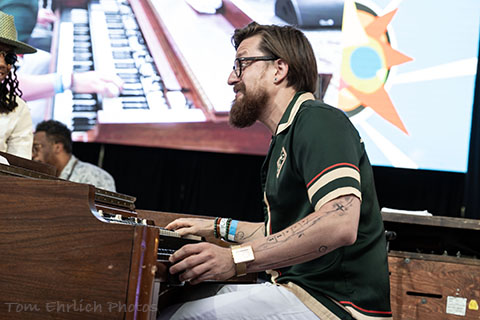 Ondre Pivec organ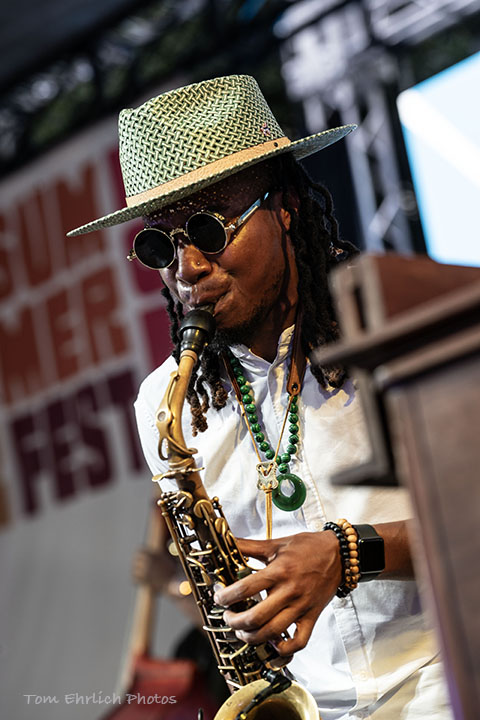 Carlos Brown Jr.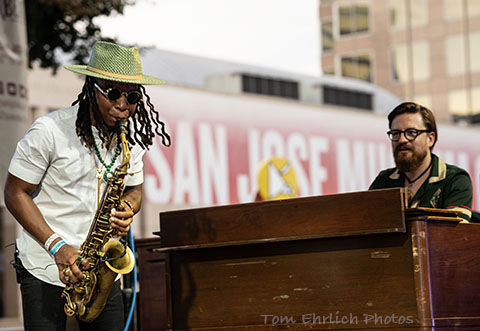 Carlos Brown Jr. sax and Ondre Pivec organ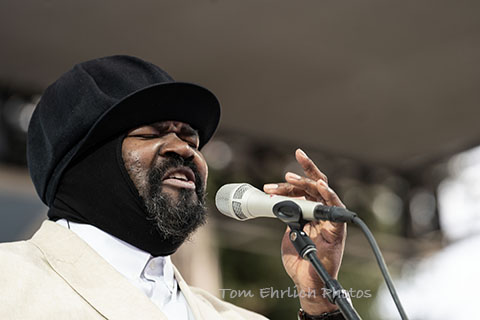 Gregory Porter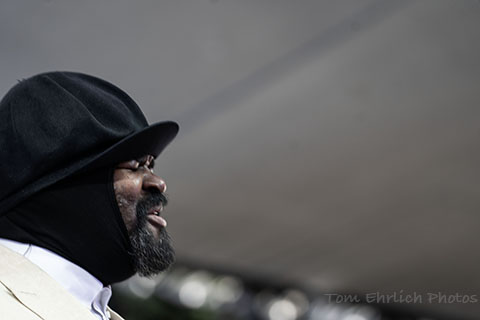 Gregory Porter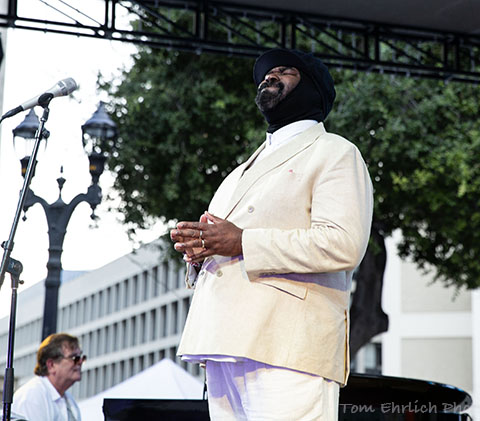 Gregory Porter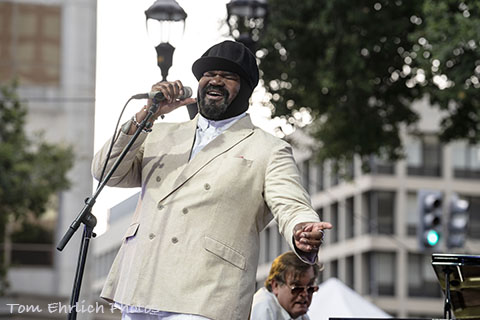 Gregory Porter
I have seen Gregory Porter numerous times and he always delivers a memorable performance.
Thursday, 31 August 2023, 10:04 AM