Indice - Table of contents
New Stuff
[hide]
Photos of the Day
[hide]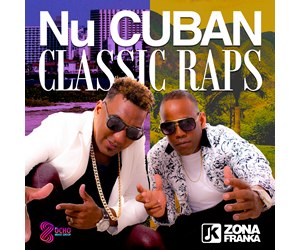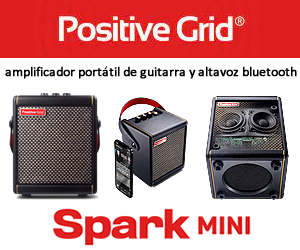 Tom Ehrlich - 2014 San Jose Jazz Fest Sunday - Part 1
SAN JOSÉ JAZZ FESTIVAL
SUNDAY AUGUST 10, 2014 PART 1
© PHOTOS BY TOM EHRLICH 2014
Sunday of the festival could have been called Pedrito Martínez Group day, since they played 3 times. I should not have, but I saw and photographed all three shows. Just never get enough of that group. In addition to Pedrito and company, my report includes the premier Plena group from Puerto Rico, Viento de Agua, Pancho Sanchez with John Santos and Pete Escevedo with a tribute to Armando Peraza and a festival youth orchestra.
Pancho Sanchez, Pedrito's second and third performances and Yusseff Breffe Rodríguez 's great photos will be posted in part two of Sunday's report. Yusseff is a fantastic new timba.com photographer.
FESTIVAL YOUTH ORCHESTRA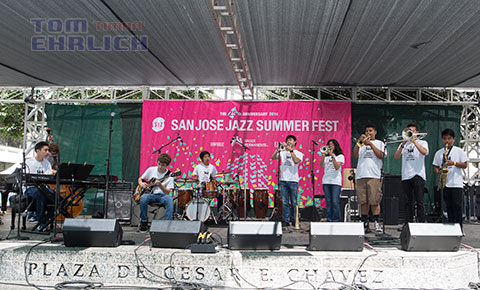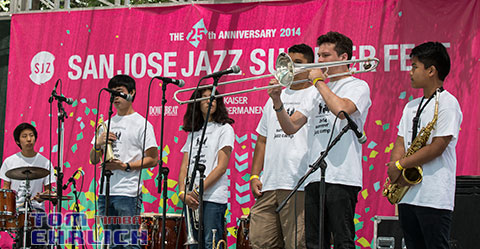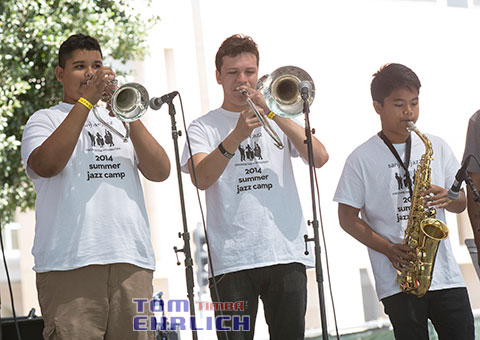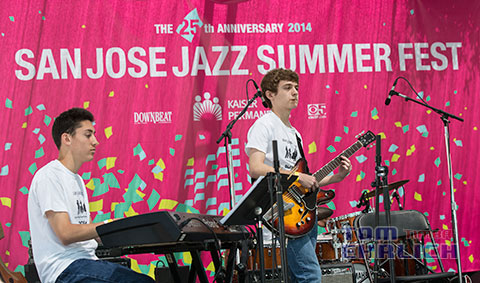 PEDRITO MARTÍNEZ GROUP AT THE MAIN STAGE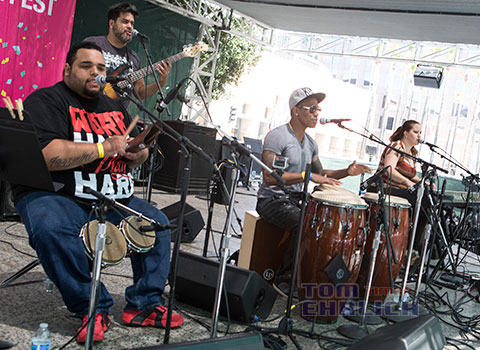 Jhair Sala bell, Alvardo Benevides bass, Pedrito Martínez congas, Ariacne Trujillo piano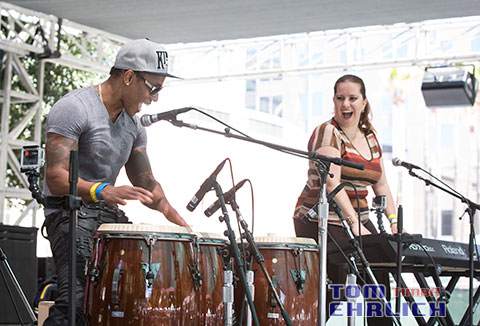 Pedrito and Ariacne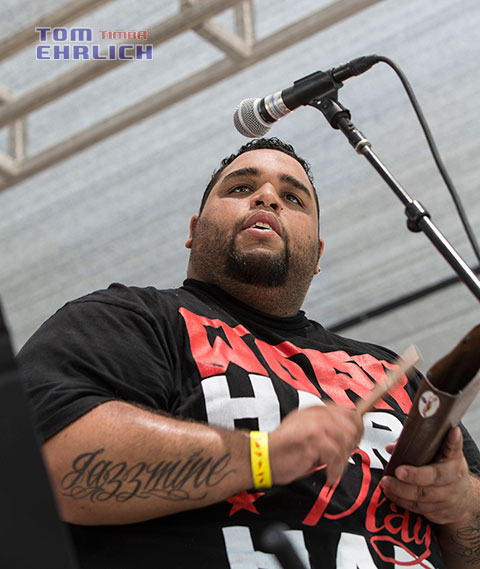 Jhair Sala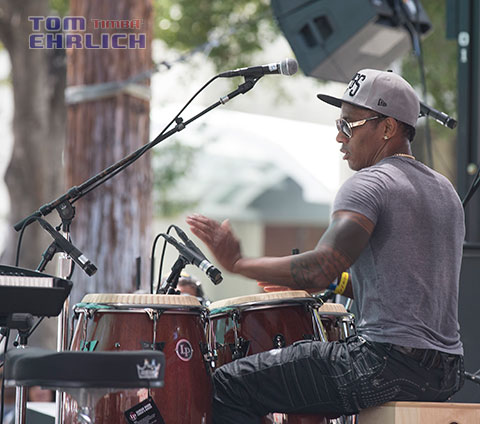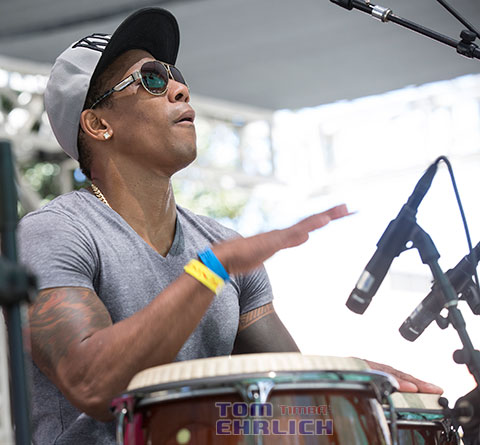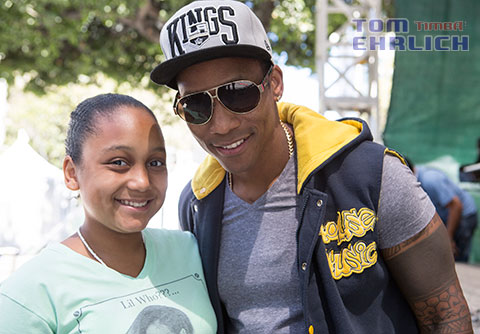 Pedrito and daughter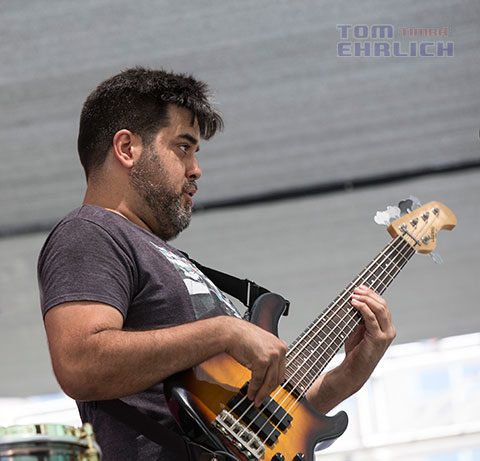 Avardo Benevides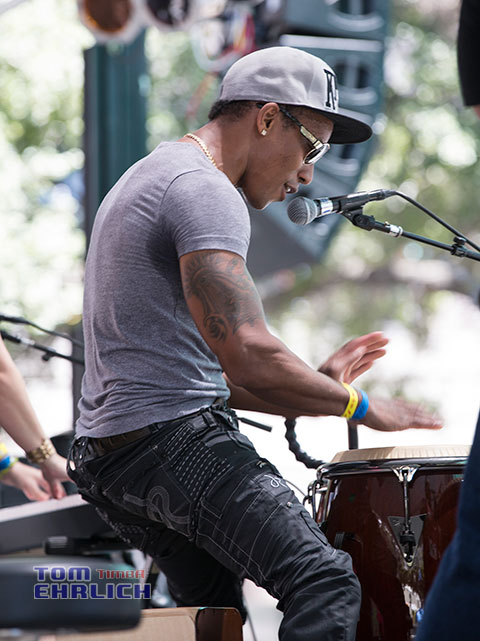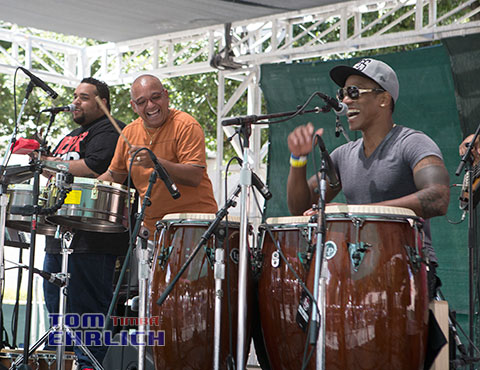 Calixto Oviedo sits in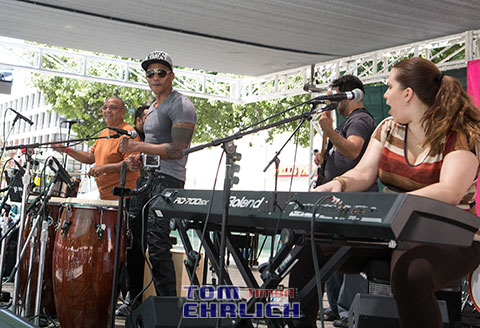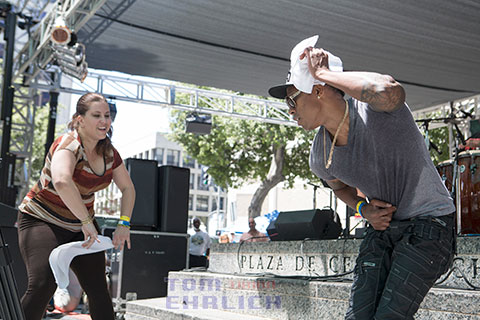 Ariacne and Pedrito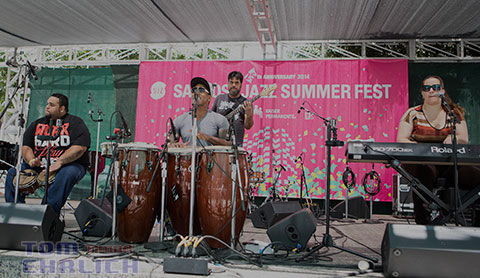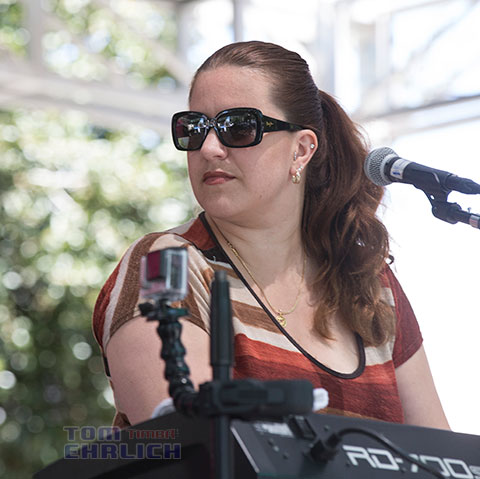 Ariacne Trujillo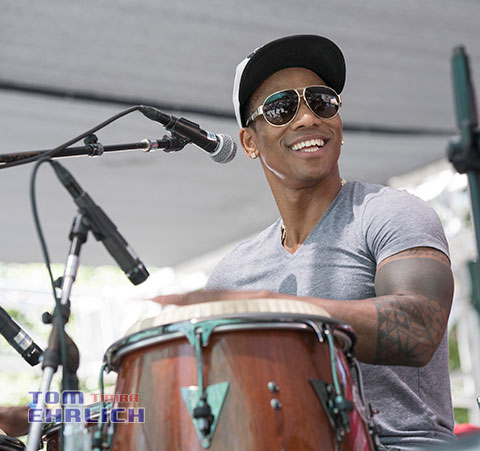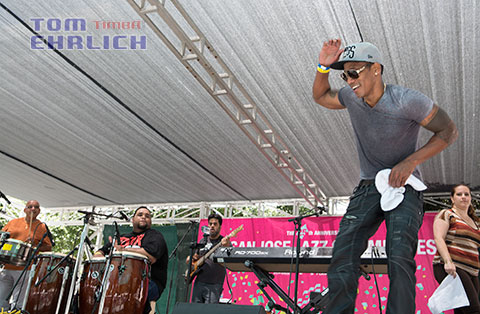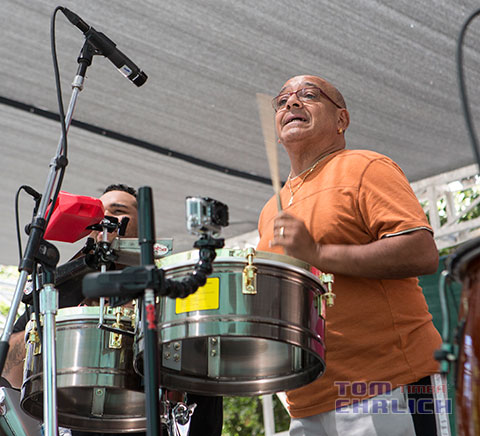 Calixto Oviedo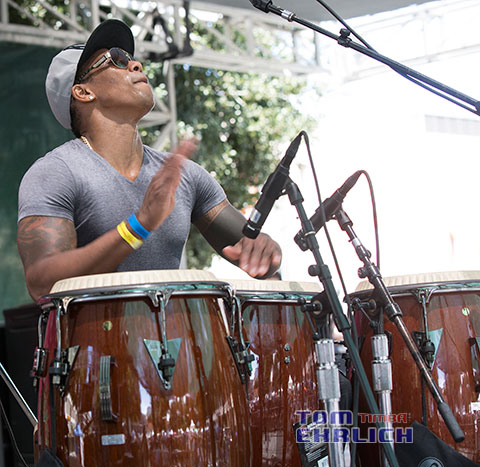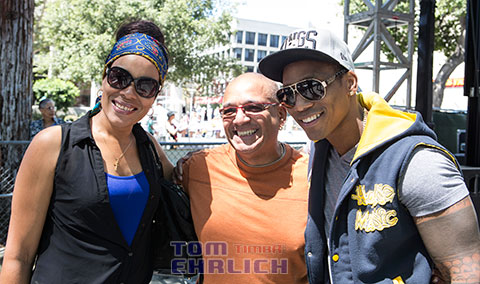 Lily Oviedo, Pedrito, Calixto Oviedo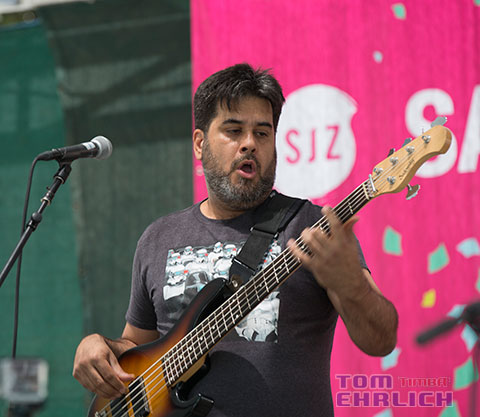 Alvaro Benevides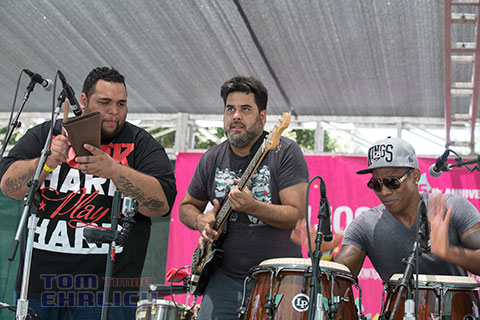 Jhair, Alvaro, Pedrito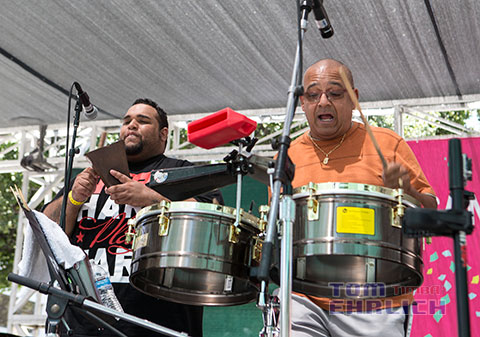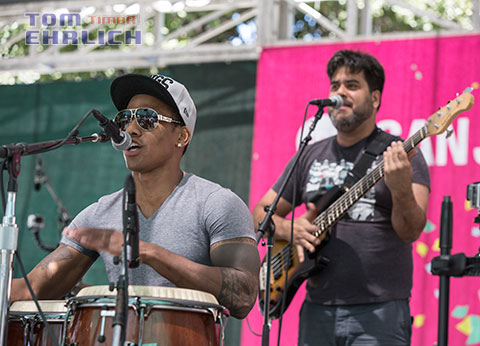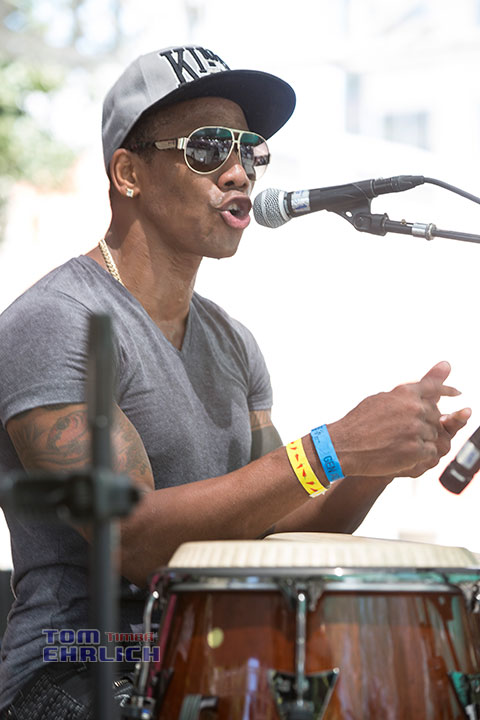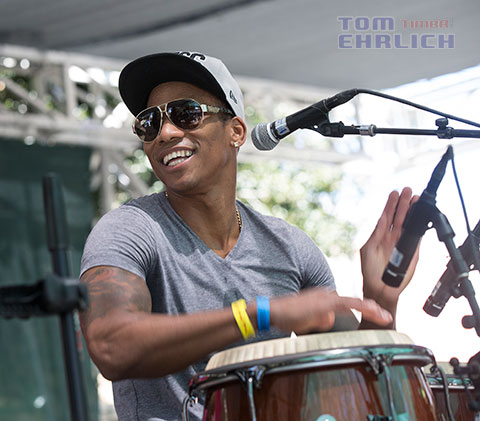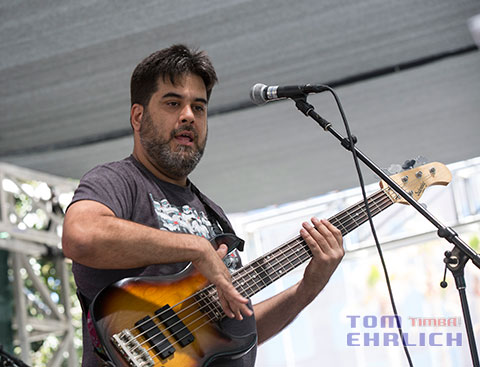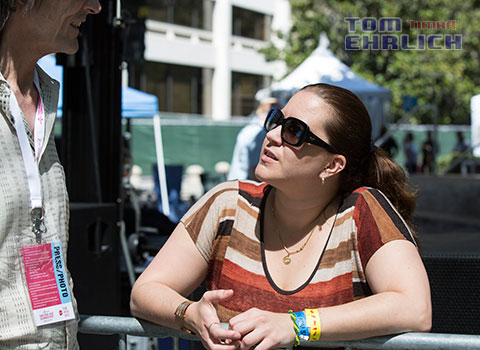 Ariacne conversing with Kevin Moore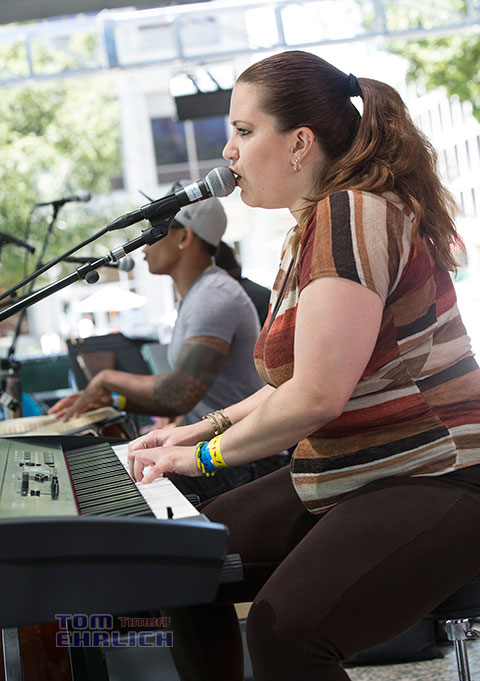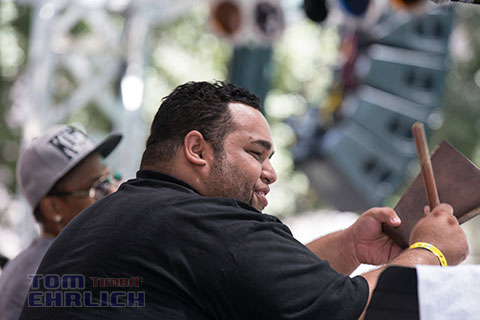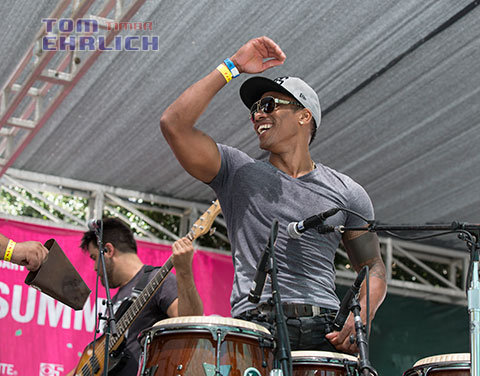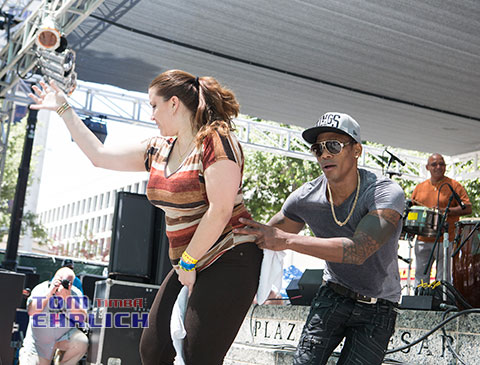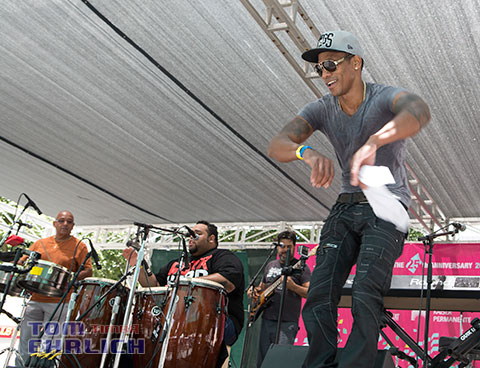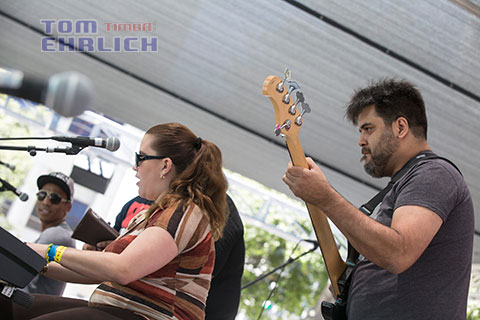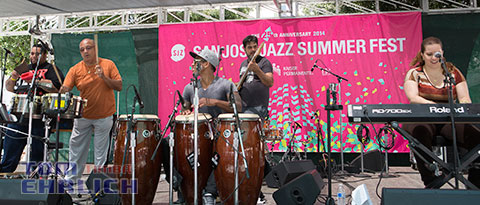 VIENTO DE AGUA
Considered by many to be the preimier plena group in the world, Viento De Agua lead by Tito Matos, performed at the festival twice. It was their first west coast appearance. Playing to a packed house, they performed a high energy crowd pleasing performance, living up to their reputation.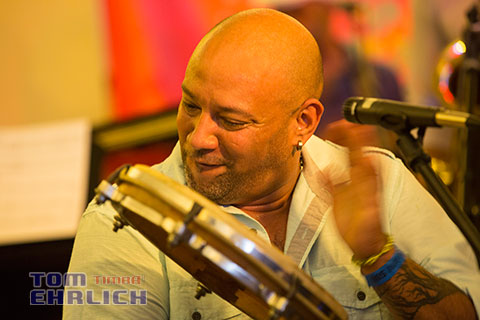 Tito Matos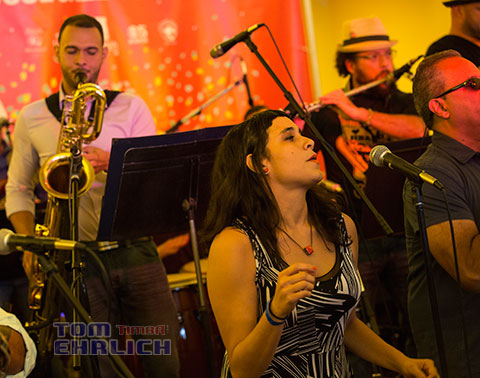 Kianí Medina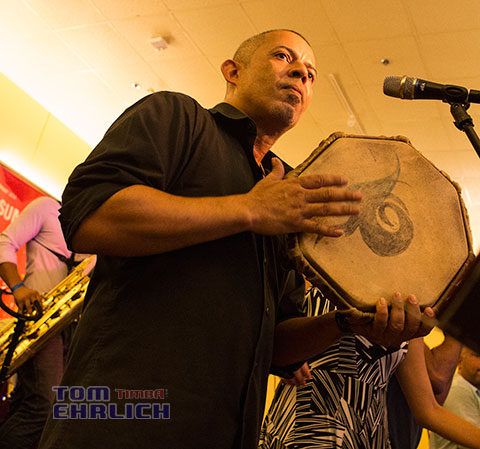 Erik Rosado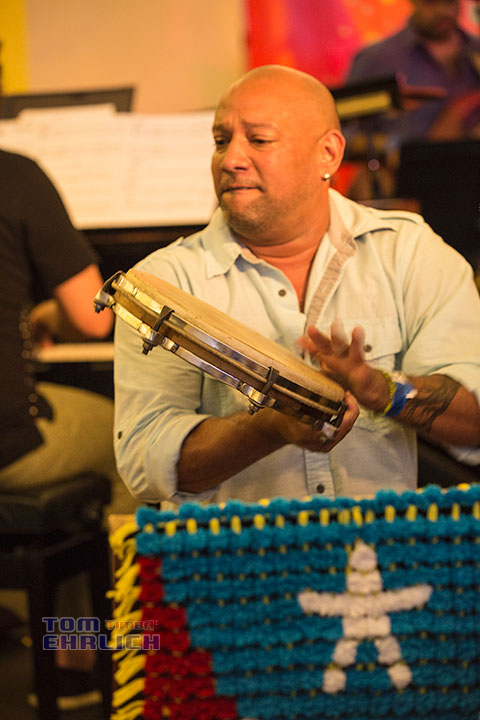 Titlo Matos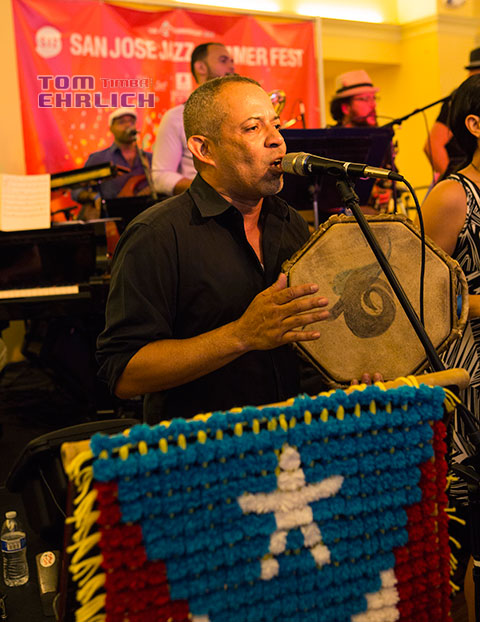 Erik Rosado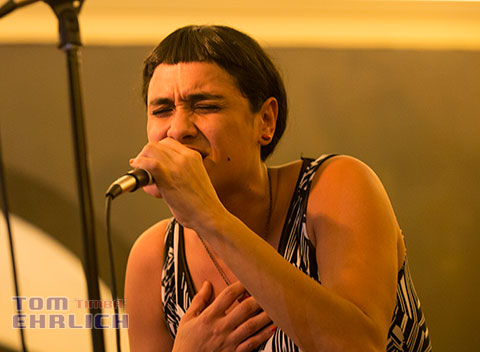 Kianí Medina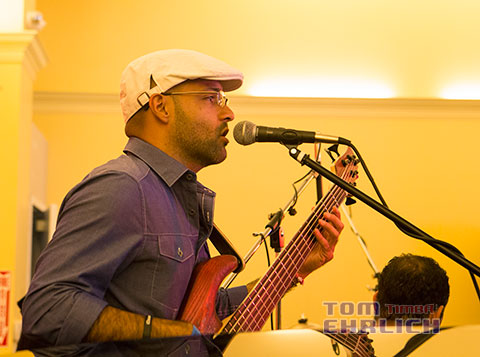 Javier Rodríguez Curet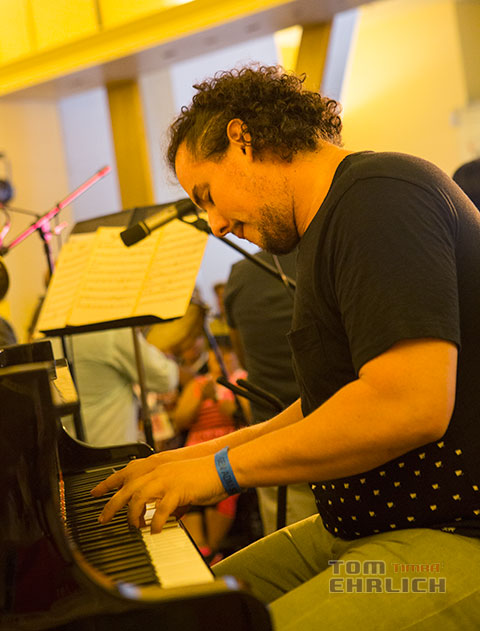 Luis Amed Irizarry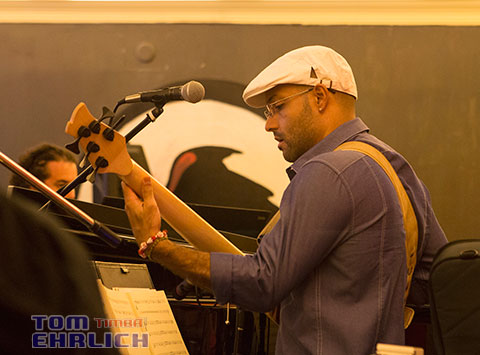 Javier Rodríguez Curet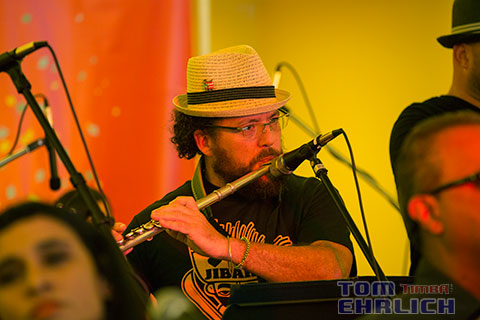 Ricardo Pons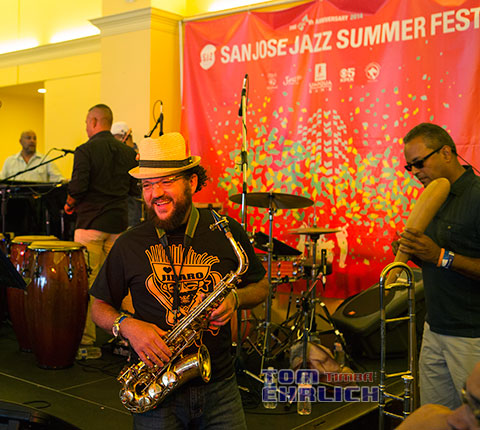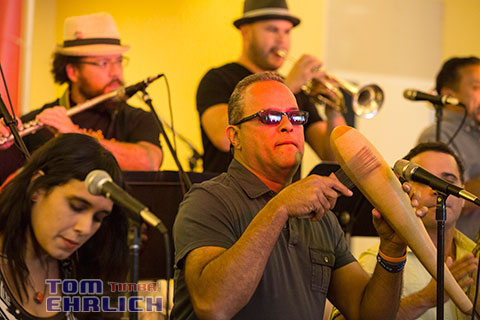 Juan Martínez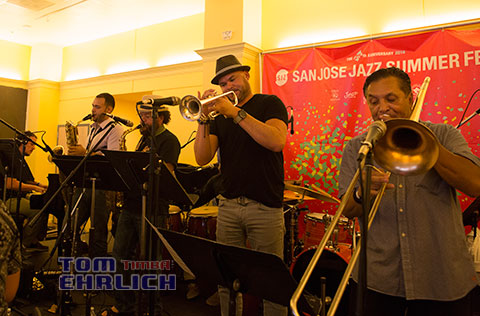 José Ruiz trumpet and Eliud Cintrón trombone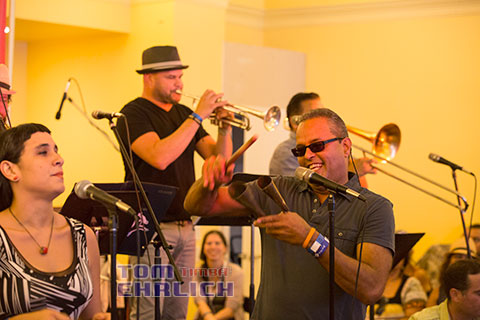 Juan Martínez,José Ruiz trumpet and Kianí Medina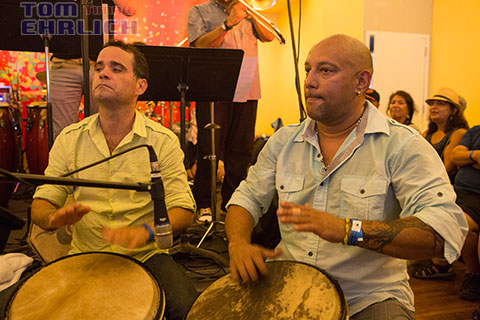 Tito Matos and Joksan Ramos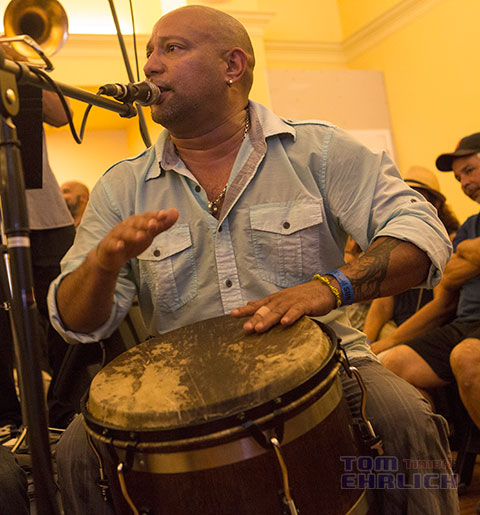 Tito Matos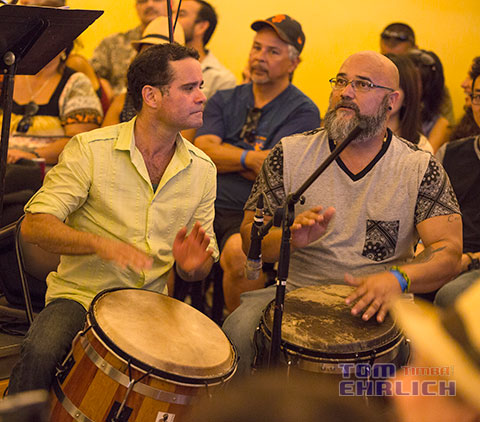 Left Joksan Ramos and Willie Cubero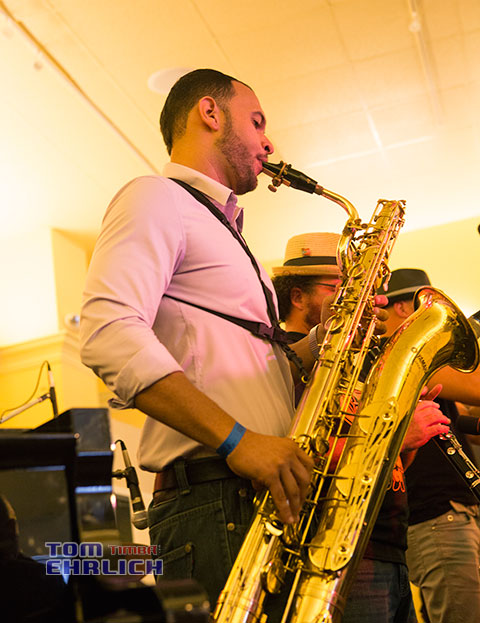 Pedro Mendez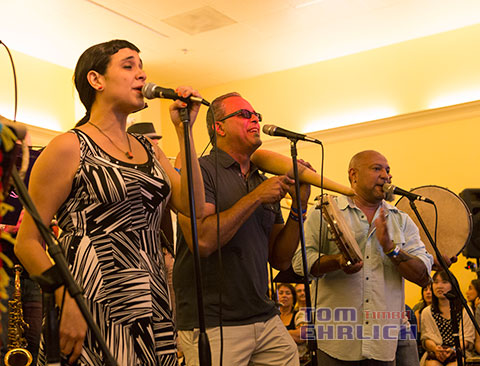 Kianí, Juan and Tito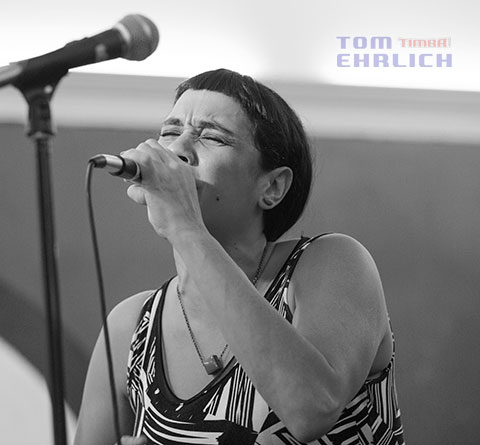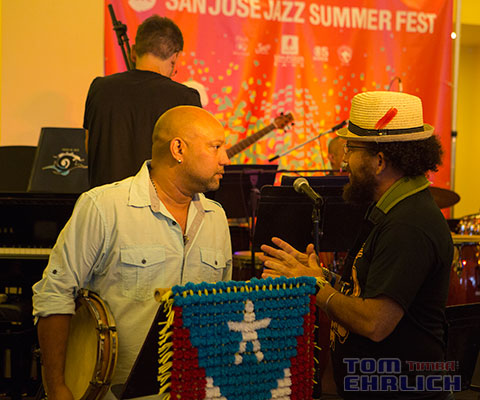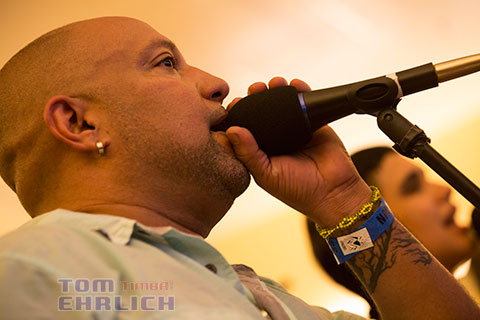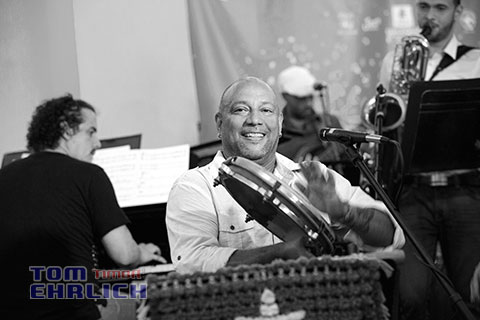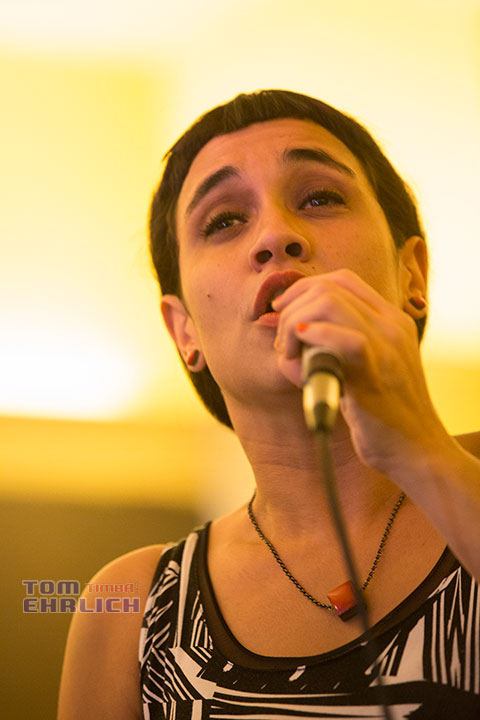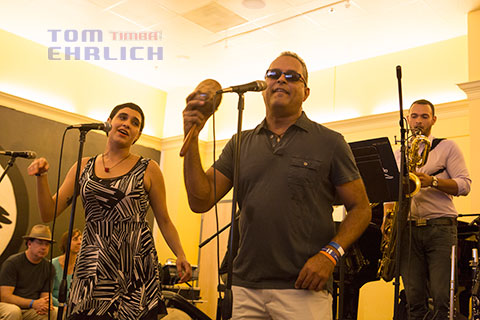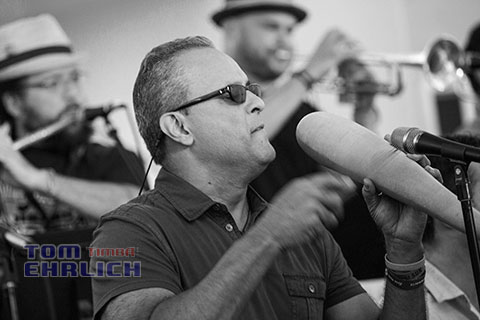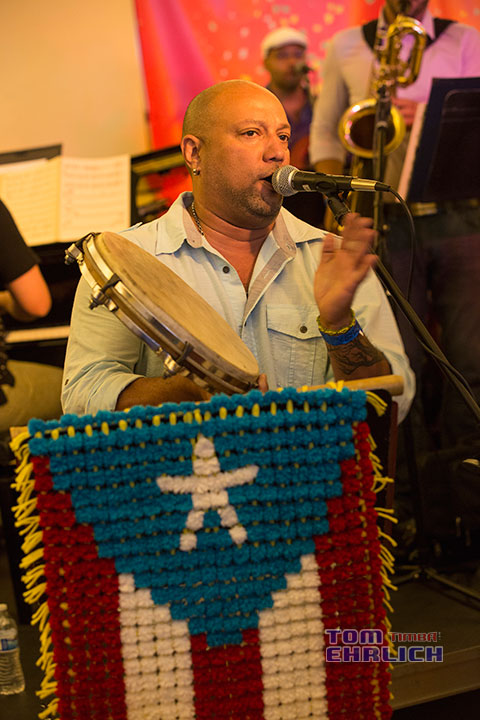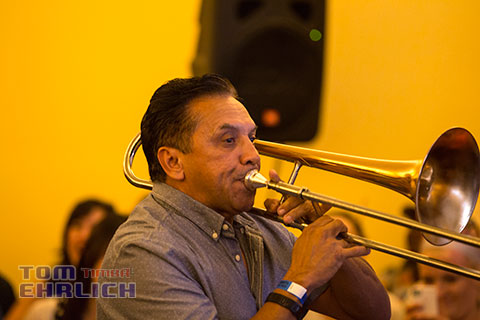 Eliud Cintrón
Pedro Mendez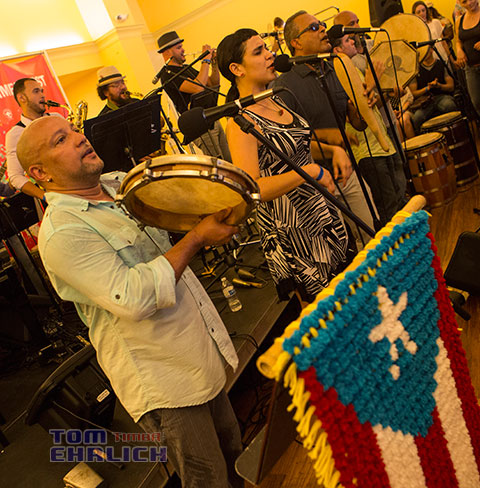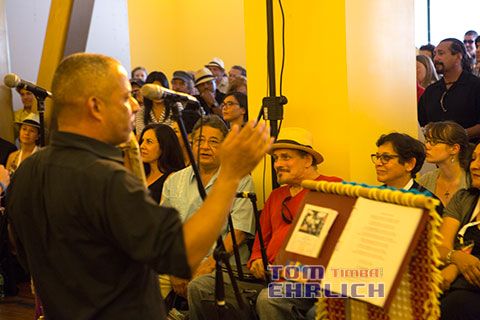 Jerry González in the audience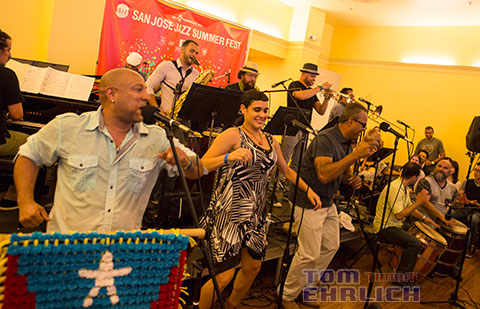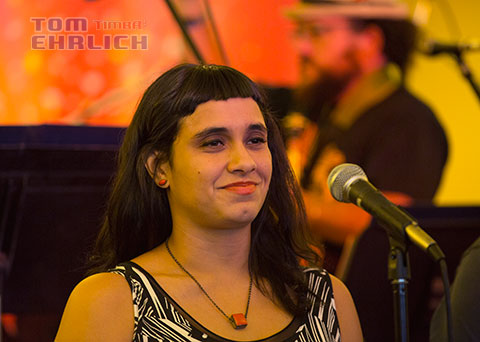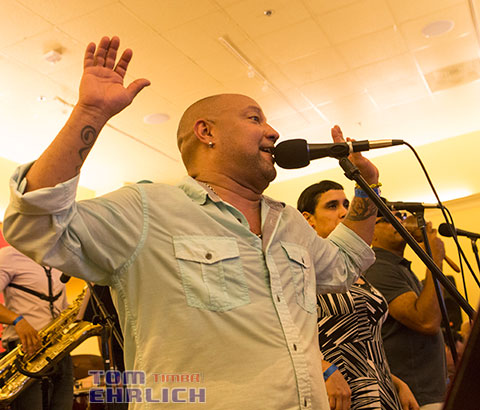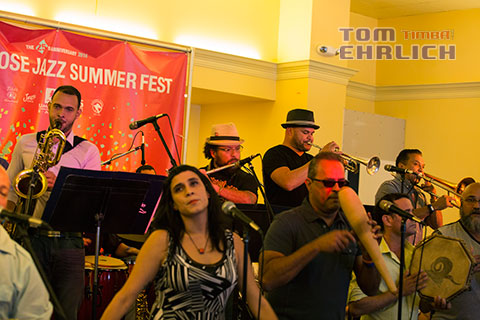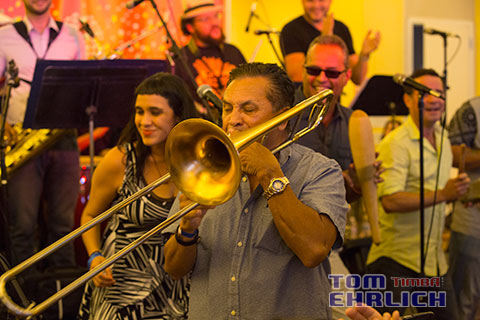 Eliud Cintrón
Wednesday, 30 August 2023, 11:46 AM