Indice - Table of contents
New Stuff
[hide]
Photos of the Day
[hide]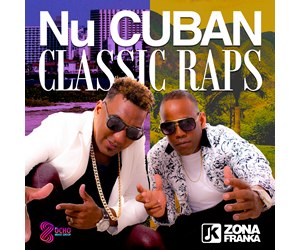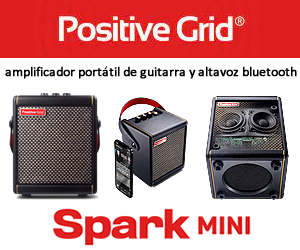 Tom Ehrlich - 2013 San Jose Jazz Fest - Part 1
SAN JOSÉ JAZZ SUMMER FEST
FRIDAY - AUGUST 9, 2013
PHOTOS BY TOM EHRLICH © 2013
San José Jazz Festival, now called Summer Fest is my favorite jazz festival. As I say every year, there is more Afro-Caribbean music at this jazz festival than any other in the United States that I am aware of. Although this year there was no Latin Jazz stage, Latin Jazz acts were featured on many of the stages and there is one stage of non-stop salsa all weekend.
The festival starts Friday evening and goes thru Sunday evening. This post covers the Friday night bands that I listened to and photographed. Saturday and Sunday will follow soon.
AFROLICIOUS
Is a swinging funk band from San Francisco. A great way to start the festival.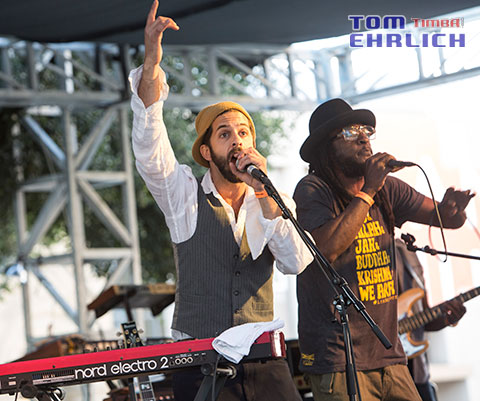 Pleasuremaker (Cheo Mcguire) and Diamond Vibes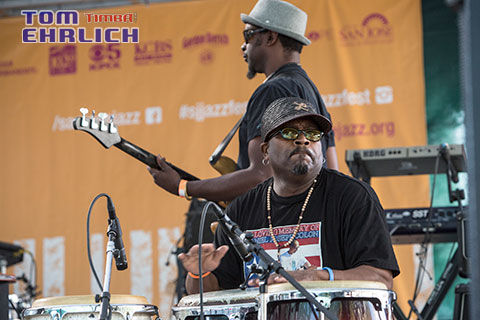 Quique (Enrique Padilla) congas and Wendell "Get Down" Rand bass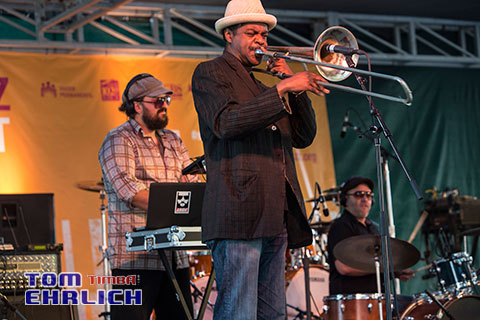 Alan Williams trombone, DJ Señor Oz (Oz Mcguire), Fabio Res drums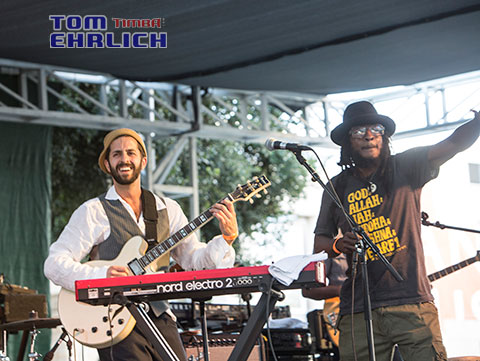 Pleasuremaker guitar and Diamond Vibes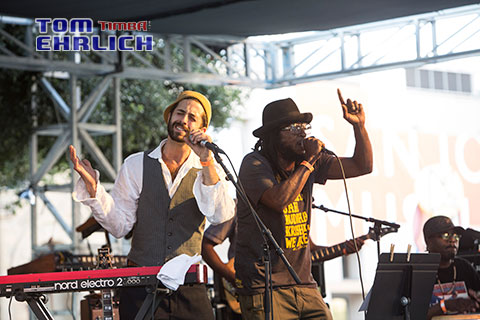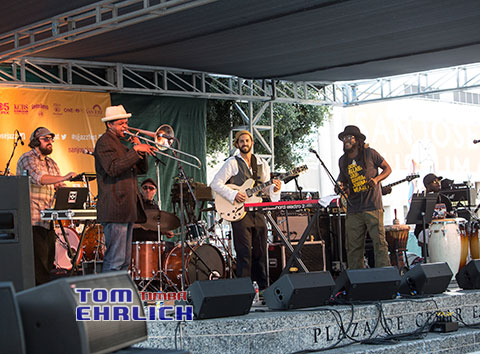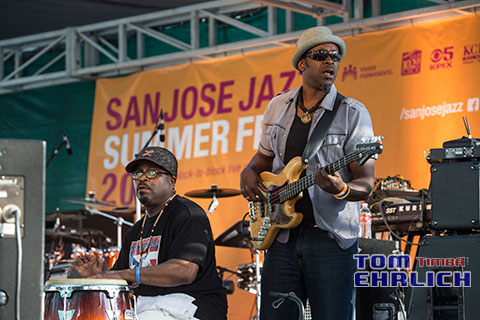 Quique conga, Get Down Rand bass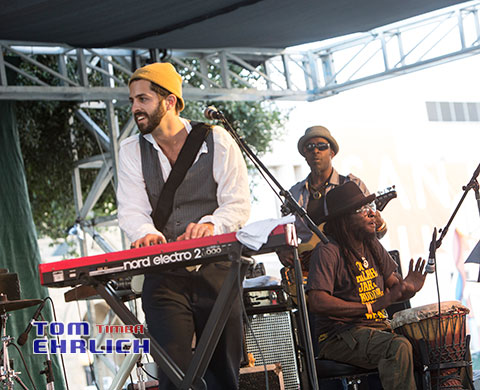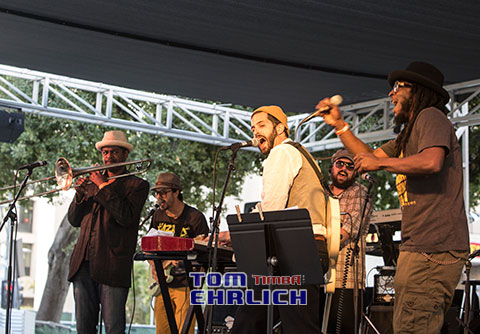 JOSH JONES ENSEMBLE
Some of the Bay Area's better musicians are in this group. Drummer Josh Jones is the leader. The band played mostly covers of Ray Barretto salsa classics. Calixto Oviedo sat in for a couple of songs and took a memorable drum solo.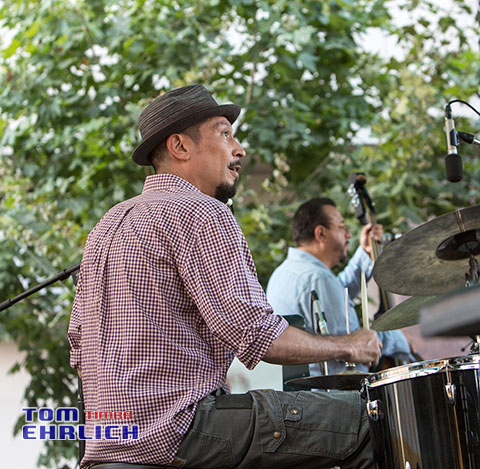 Josh Jones drums, Saul Sierra bass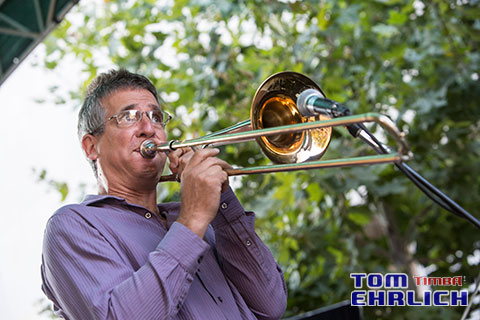 Marty Wehner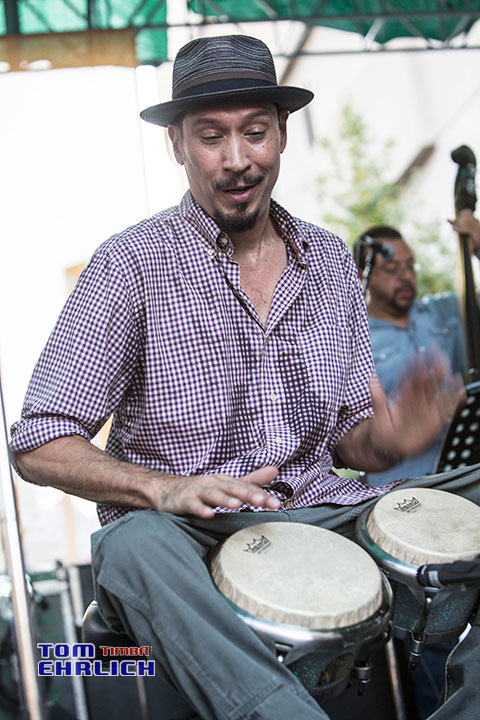 Josh Jones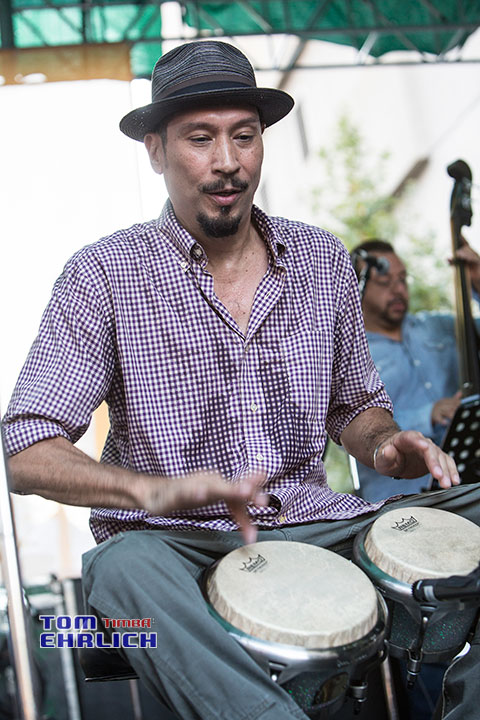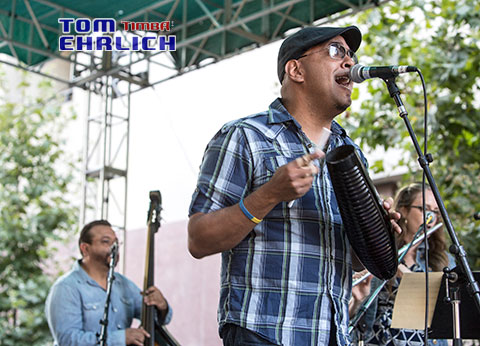 Omar Ledezma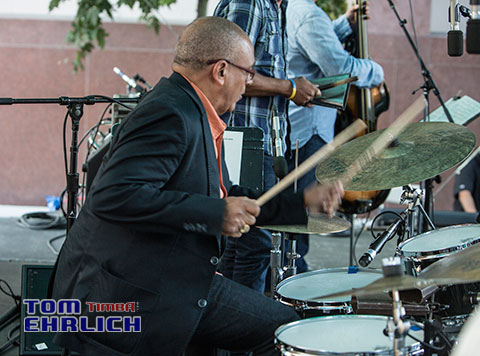 Calixto Oviedo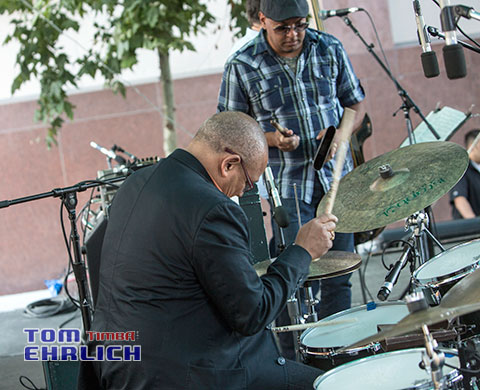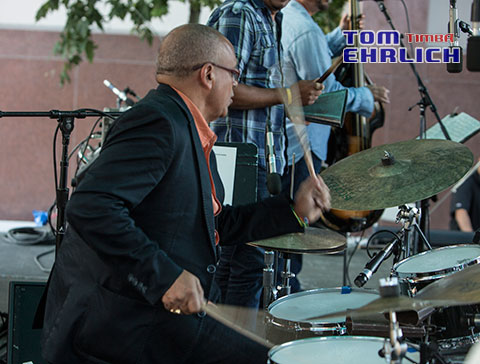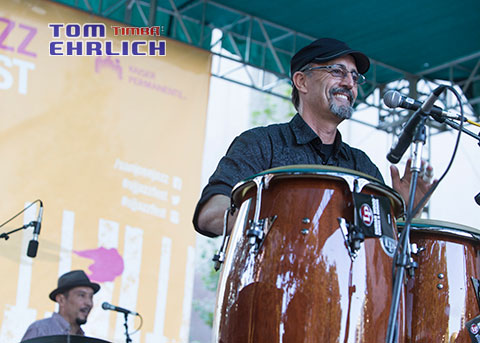 Edgardo Cambón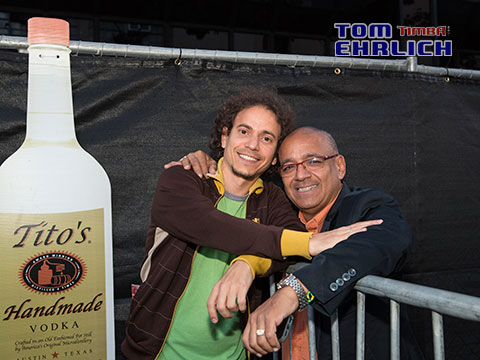 Two living drum legends Dafnis Prieto and Calixto Oviedo - Dafnis performed with his Proverb Trio on Saturday.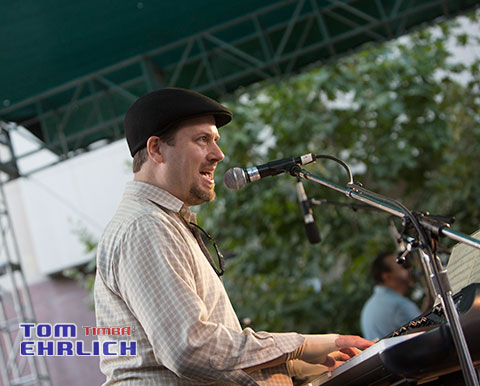 Patrick Morehead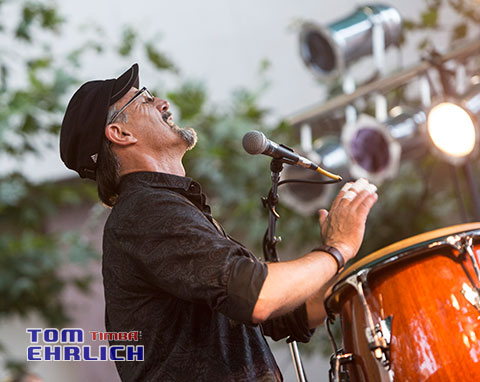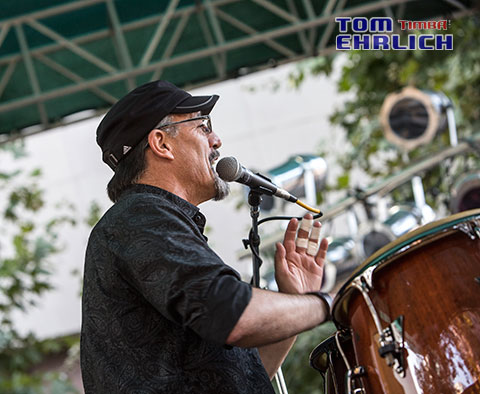 Edgardo Cambón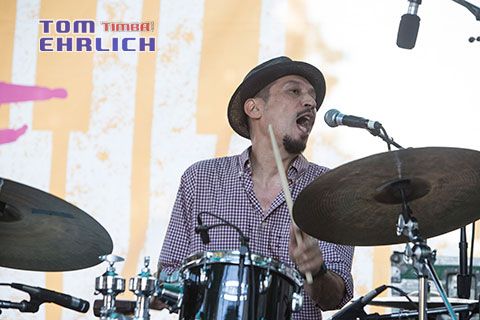 Josh Jones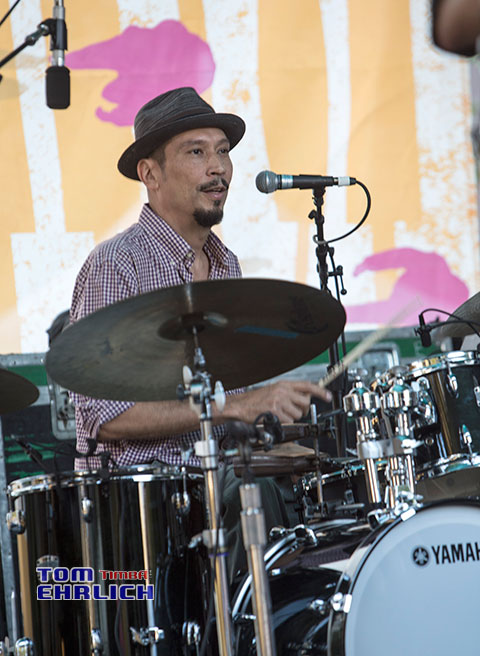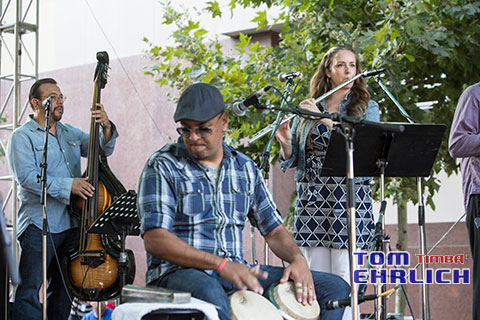 Omar Ledezma bongo, Saul Sierra bass and Chloe Jane Scott flute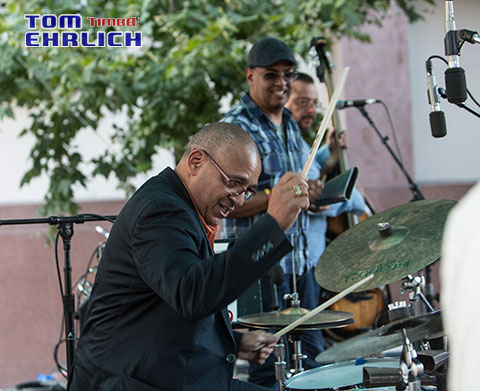 Calixto Oviedo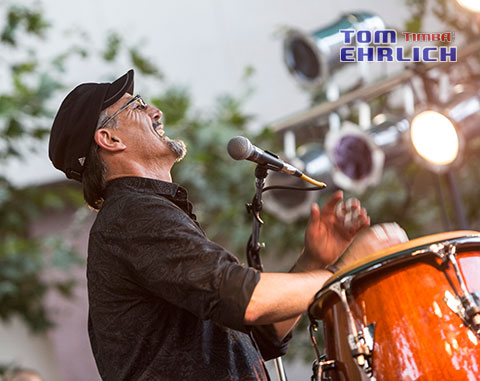 Edgardo Cambón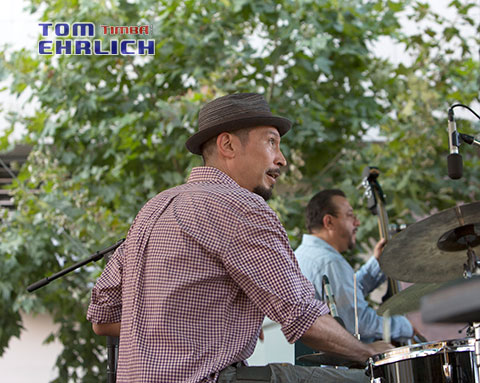 Josh Jones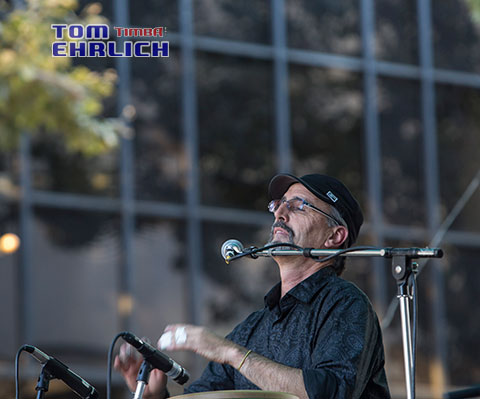 Edgardo Cambón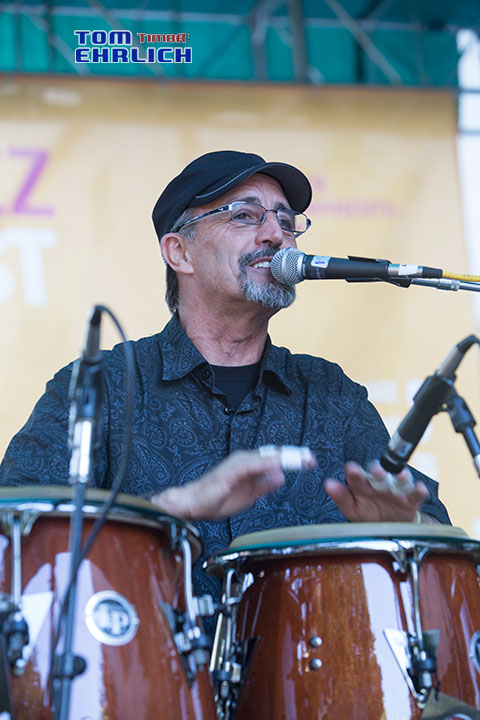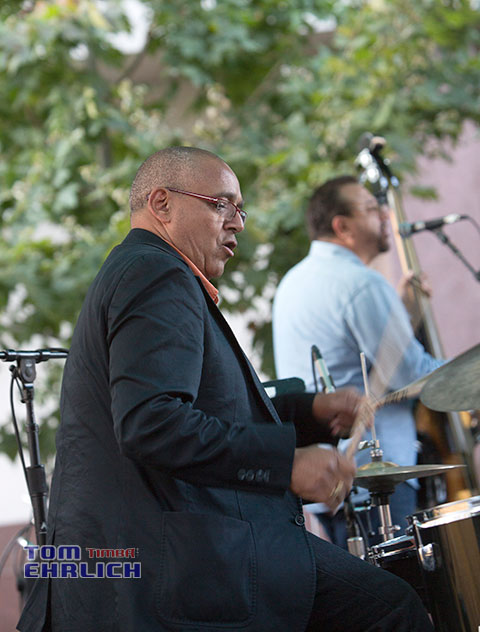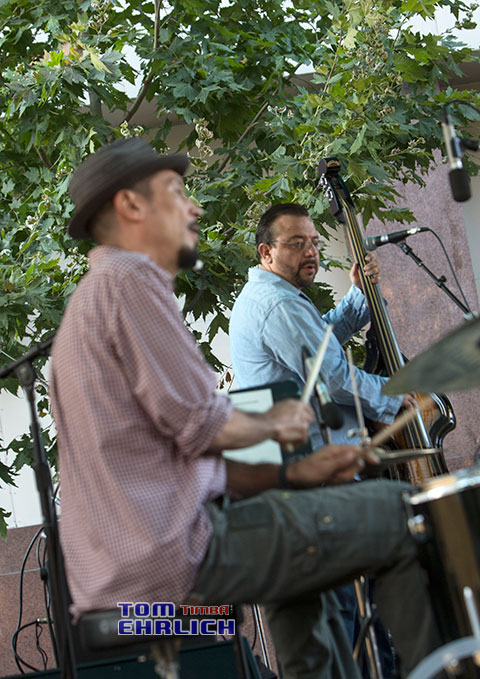 Saul Sierra bass, Josh Jones drums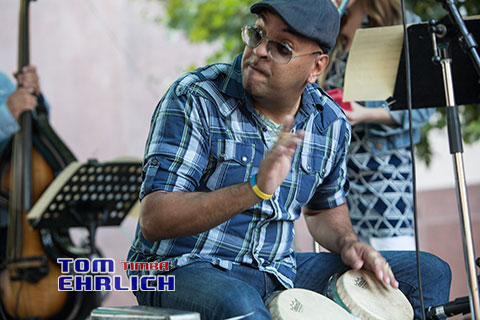 Omar Ledezma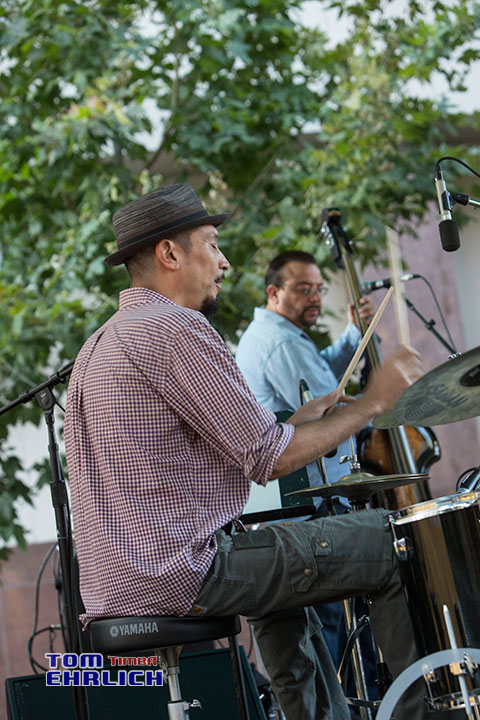 EDGARDO CAMBÓN AND LATIDO
I was planning to listen to and photograph another great Bay Area salsa band - Louie Romero and Mazacote, but they came on at 8:30, it was cold and I forgot my jacket, so I went to the lobby of the Fairmont Hotel in San José where Edgardo Cambón and Latido (his smaller group) was playing. Sorry Louie and the band for having to leave you out of this report.
Latido played an inspired couple of sets and kept the dance floor full all night.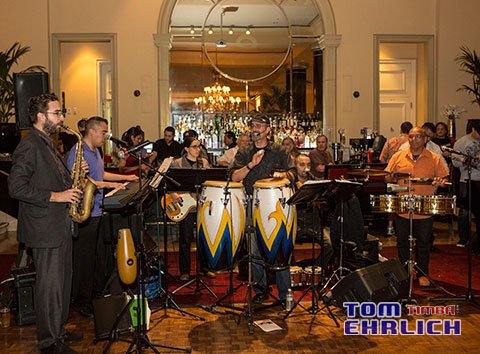 Latido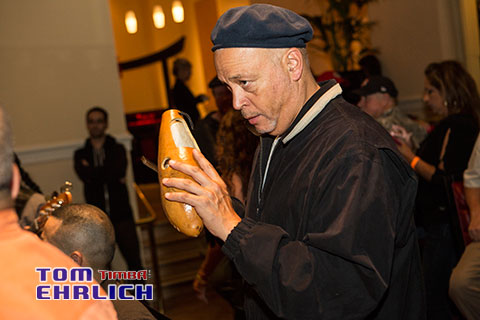 Dr. John Calloway sits in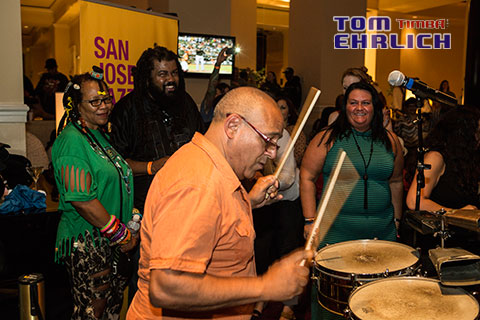 Calixto Oviedo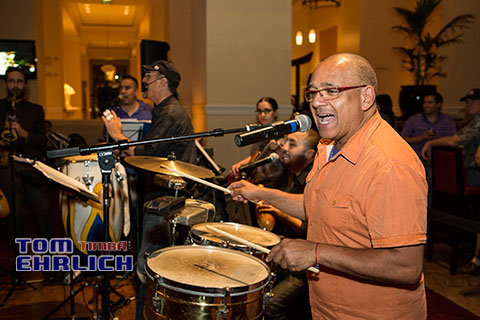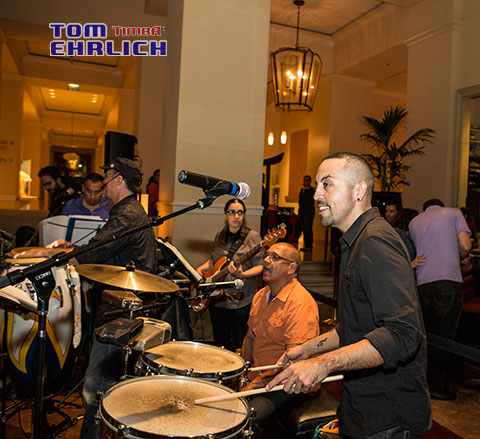 Julio Areas timbales, Calixto Oviedo bongo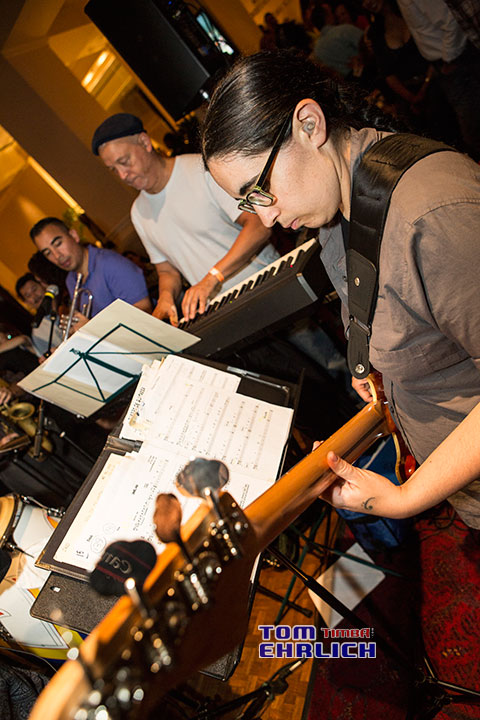 Ayla Davila bass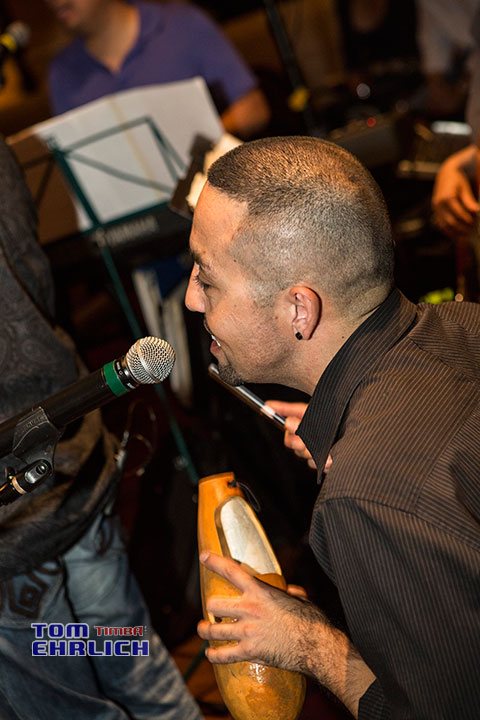 Julio Areas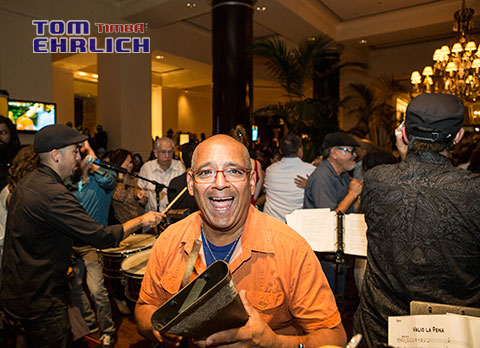 Calixto Oviedo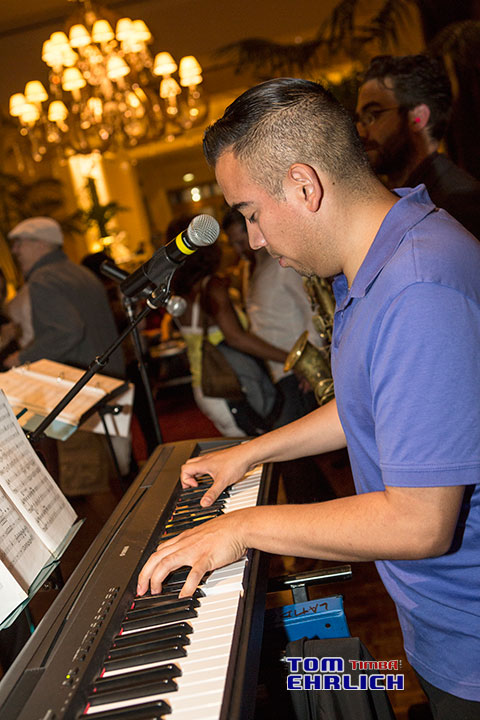 Marco Díaz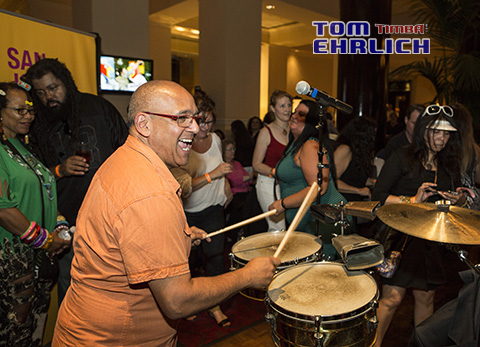 Calixto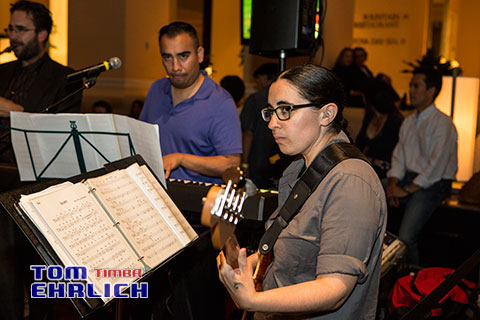 Ayla Davila
Edgardo Cambón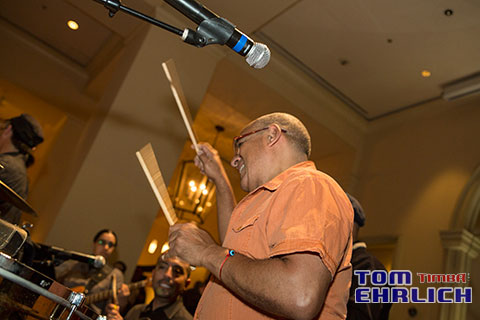 Calixto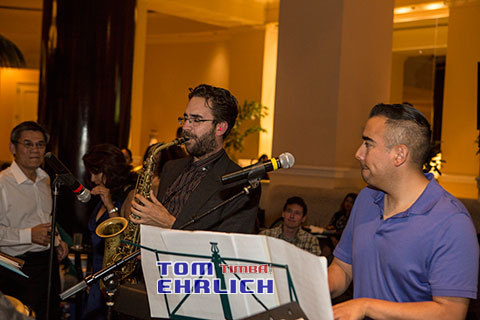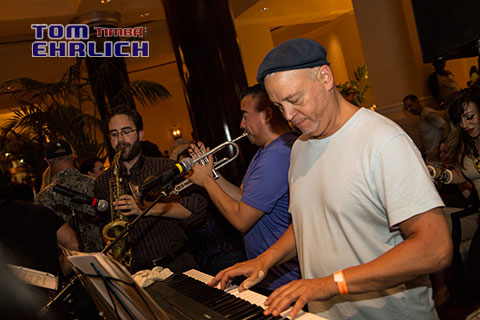 John Calloway piano, Marco Díaz trumpet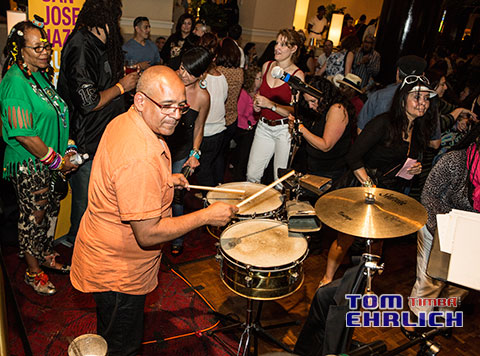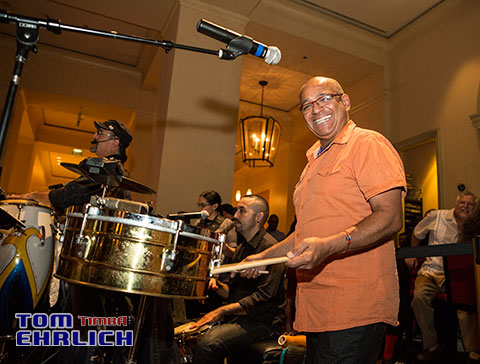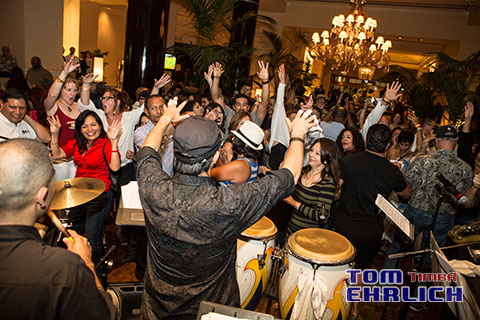 Edgardo Cambón and crowd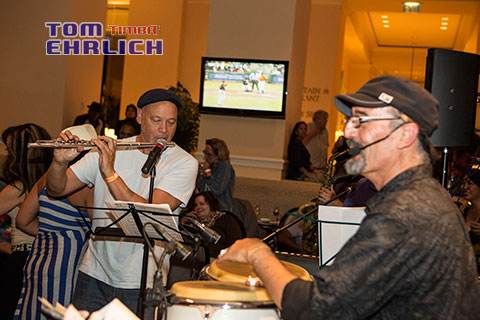 John Calloway flute, Edgardo Cambón congas, SF Giants on TV
Wednesday, 30 August 2023, 11:46 AM