Indice - Table of contents
Lo Nuevo
[hide]
Fotos Del Día
[hide]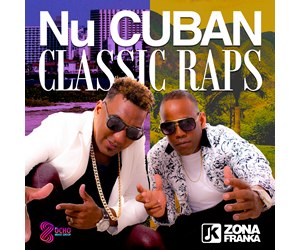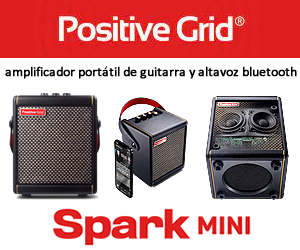 Tom Ehrlich - La Colmenita
LA COLMENITA - YOUTH THEATRE GROUP FROM CUBA
COWELL THEATRE, SAN FRANCISCO - OCTOBER 29, 2011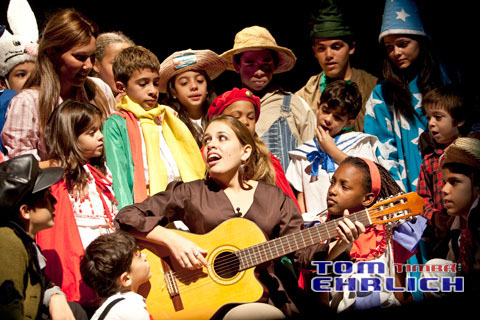 La Colmenita, a group of extremely talented actors/musicians (ages 5 to 15 years old) from Cuba performed in New York City, Washington, D.C. and San Francisco Bay Area. I was fortunate to catch their last show in San Francisco.
La Colmenita is a Unicef Goodwill Ambassador. Unicef is a branch of the United Nations which specializes in issues related to children. While in New York, La Colmenita presented a special performance at the United Nations.
During their U.S. tour, they performed various plays which included Abracadabra, which was presented the night I attended. Abracadabra is described as introducing Americans to the Cuban youth perspective on everything from the Beatles and well-loved fairy tales to the plight of the Cuban Five, a group of men who sacrificed their lives to protect the Cuban people from terrorism.
The play is short skits which show interactions in classrooms between teachers and students, blending in musical interludes with the young actors singing, dancing and playing all instruments. The music was salsa and timba (mostly Adalberto Alvarez and Los Van Van songs). These kids smoked, especially a young female drum set player who is ready to replace Samuel Formell any day now. The show was a class act in every way - the acting and performing were top notch and the writing of the play and how it was put together were superb.
Abracadabra a sympathic protrayal of the Cuban 5. In case you have not heard, the Cuban 5 are five Cubans who came to the United States and inflitrated some of the anti-Castro organizations in the Untied States which were planning and carrying out actions against Cuba, including attacks and bombings in an effort to topple the Cuban government.
The Cuban 5's mission was to monitor these groups and then to report their findings back to the Cuban government to protect their homeland. The Cuban Government invited the FBI and other U.S.agencies to review detailed records of documentation about these threats. Instead of arresting the men who had committed terrorist acts and continued to threaten Cuban sovereignty, the U.S. arrested these 5 Cubans. The Cuban 5 were tried in anti-Castro Miami and the Cuban 5 were convicted of conspiracy to commit espionage and were given lengthy prison sentances.
Many people all over the world think these 5 Cubans were unjustly convicted and given sentances which were much to harsh for what they did. Comapre their continued imprisonment for relatively minor activities that did not threaten U.S. security with the quick resolution of 10 Russian spies last year. In that case, the Russians, who truly did invade military and business spaces, were sent home fast in a swap that freed 4 U.S. assets in exchange for those 10 Russian spies. The Russians were sentanced to total of 11 days of time served and deported. In contrast, the Cuban 5 continue to endure hard times in jail.
The Cuban 5 did nothing to hurt to U.S. They were attempting to prevent terrorism against the Cuban people and tourists who visit Cuba. This young Cuban theatre group talked about their feelings about these 5 brave men being in jail for most of the rest of their life and in fact some of the people involved in the theatre group had family members who were victims of terrorism from these extremist anti-Cuba groups, including the 1976 bombing of a Cuban-bound airline which killed many Cuban children on their way home after competing in an international tournament.
One of the youngest actors in La Colmenita is the grandson of the great Cuban band leader and composer, Adalberto Álvarez.
What follows are some photos I took at the joy filled and emotional performance.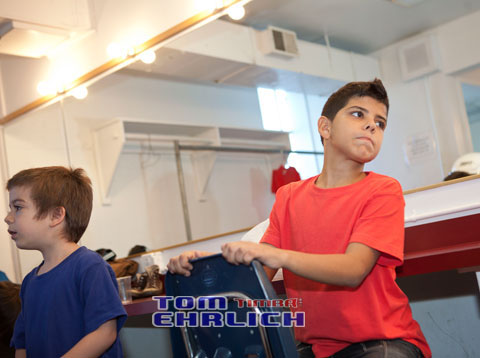 Relaxing back stage before the performance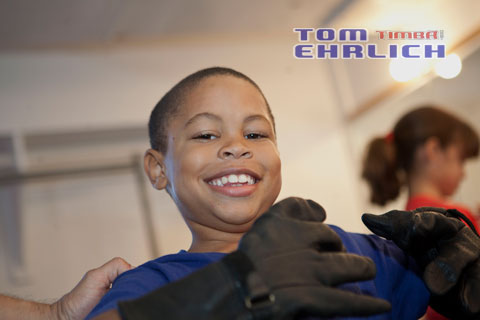 Back stage before performance - Kevin Lázaro Pérez Álvarez
grandson of Adalberto Álvarez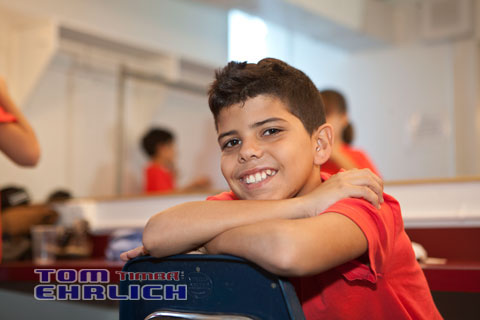 Back stage before the performance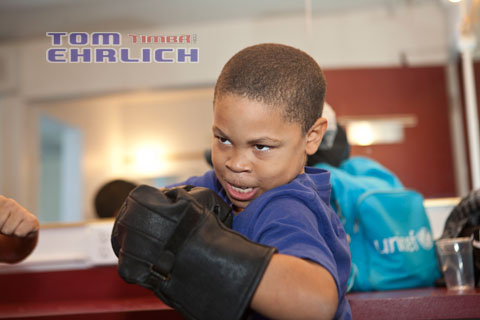 Clowning back stage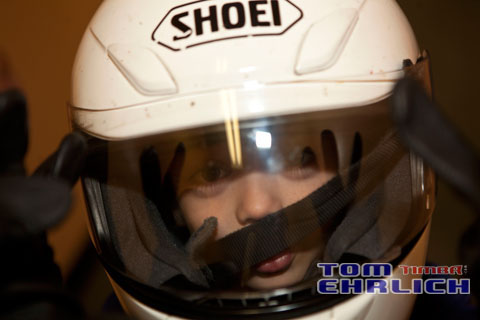 Playing spaceman with a motorcycle helmit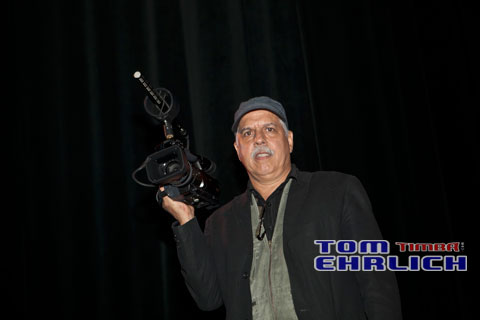 Ricardo Chile famous Cuban videographer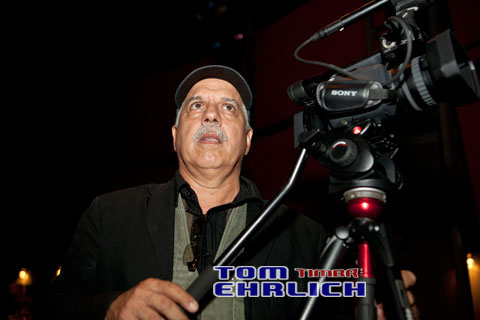 Ricardo Chile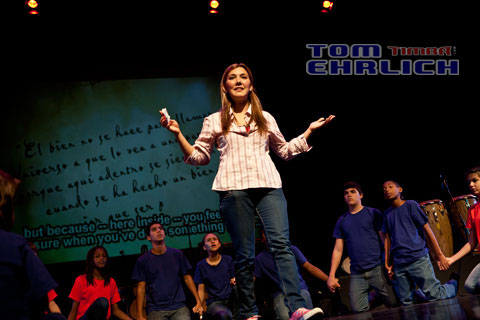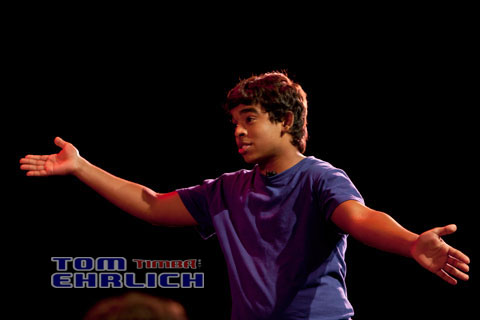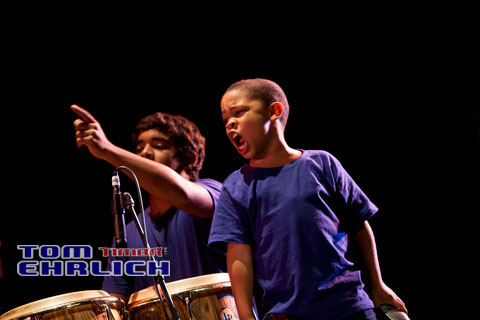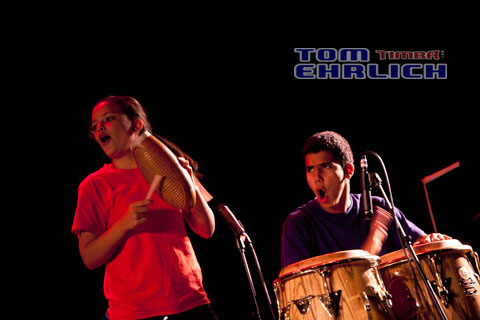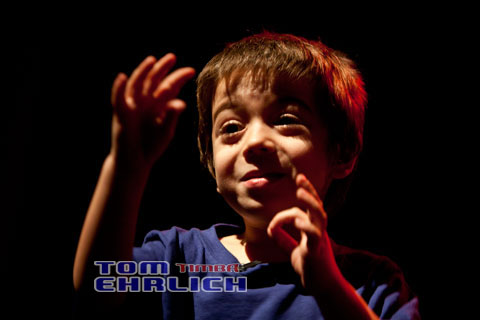 Federico León Burgos, the youngest actor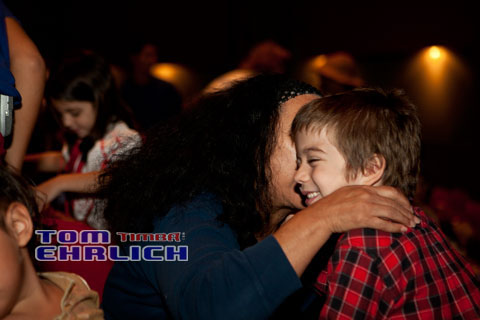 Federico showing some love to the crowd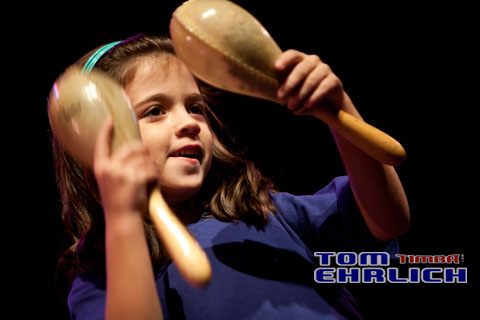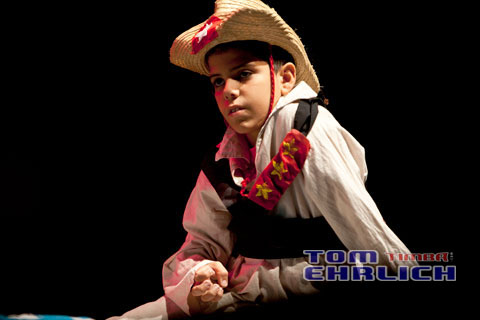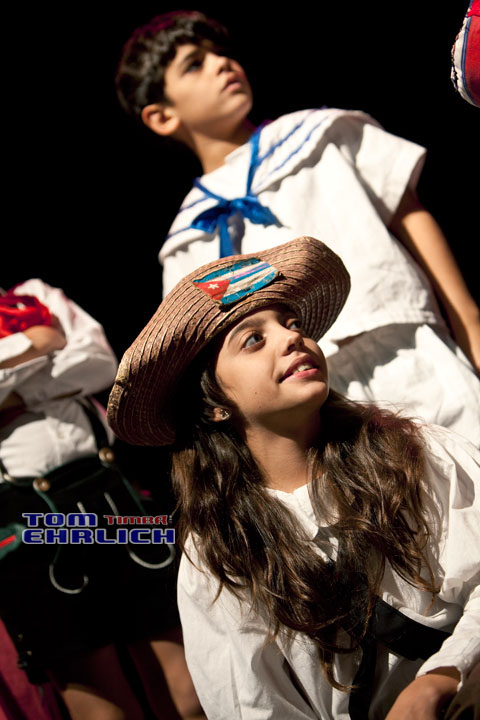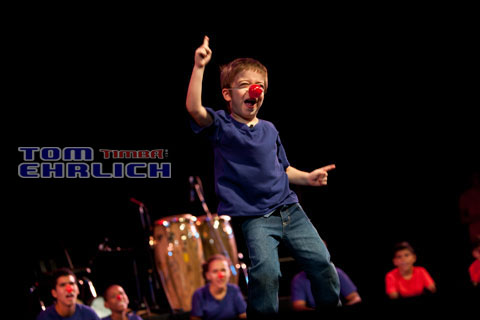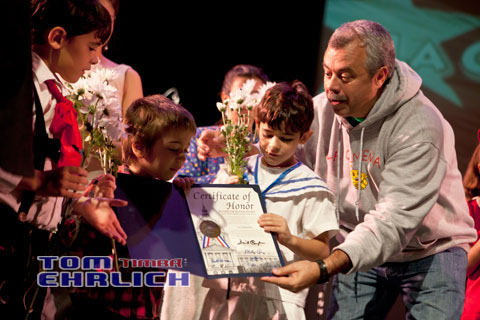 Director Carlos Alberto Cremata Malberti and children receiving a Certificate of Honor
from the San Francisco Board of Supervisors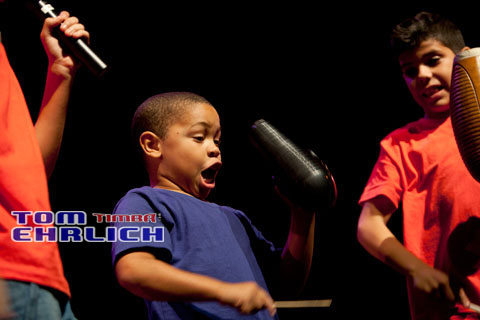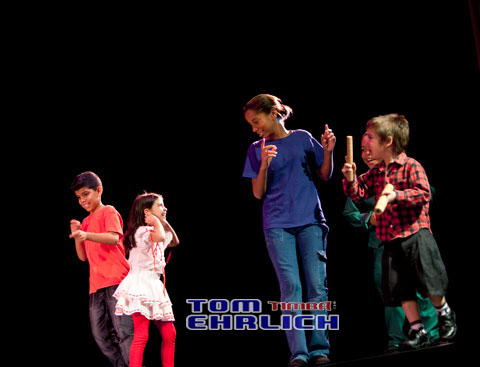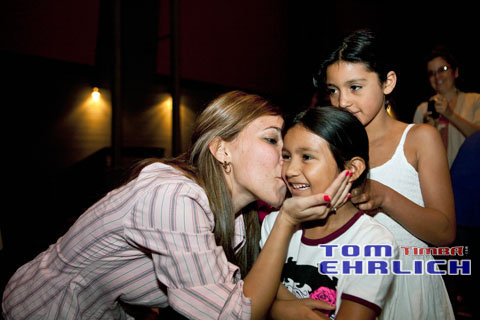 Actress with the crowd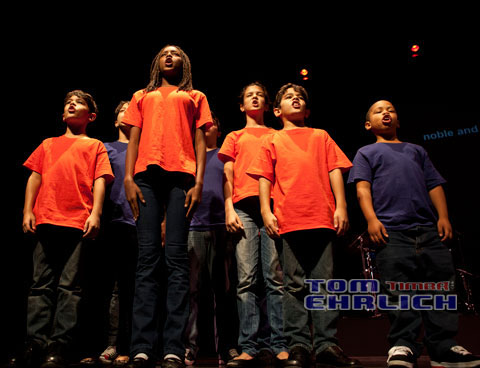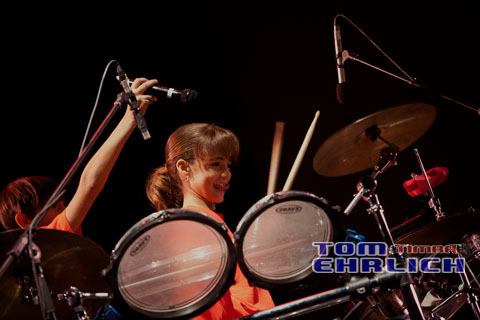 This young lady had some mean timba licks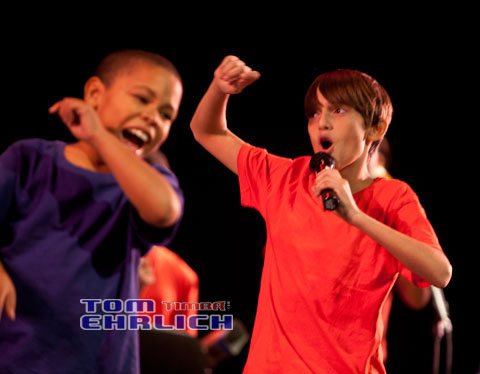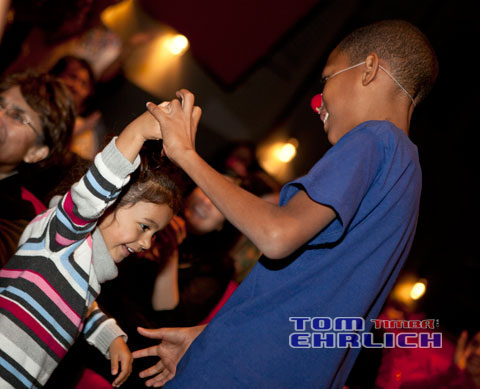 Dancing with the crowd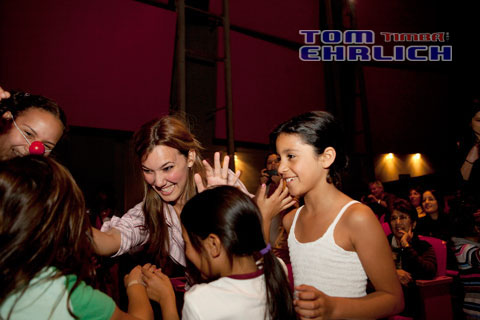 Dancing with the crowd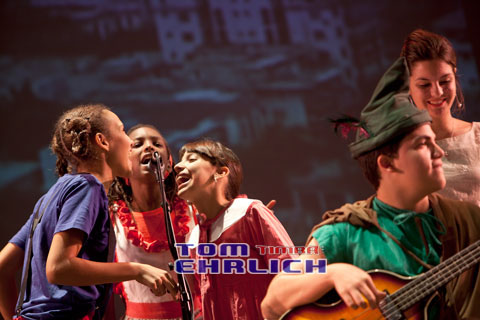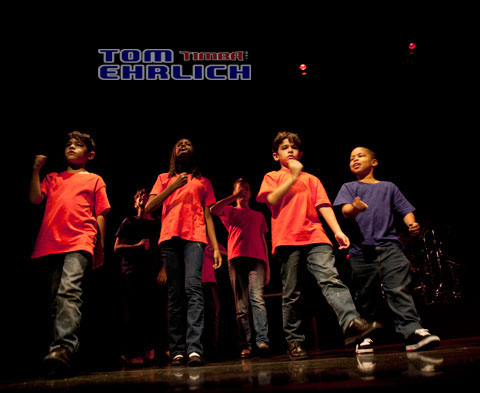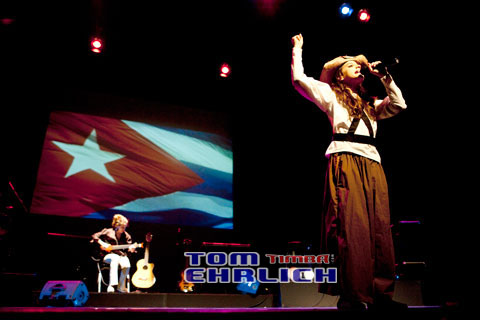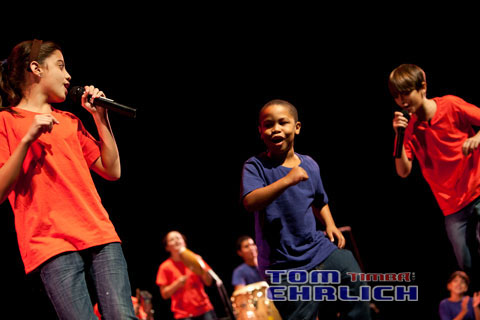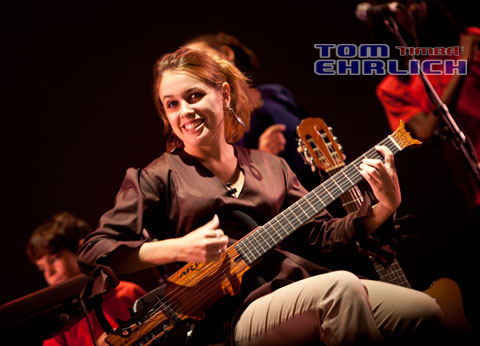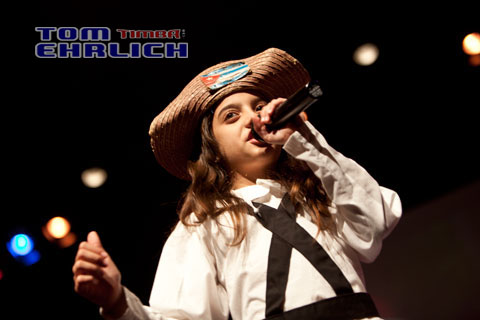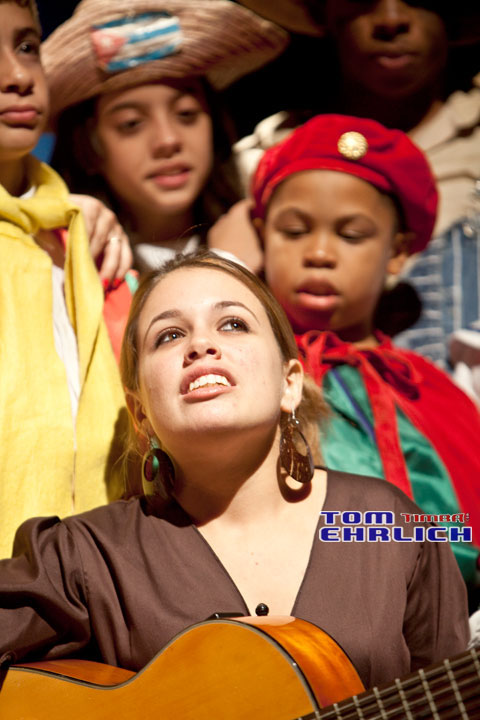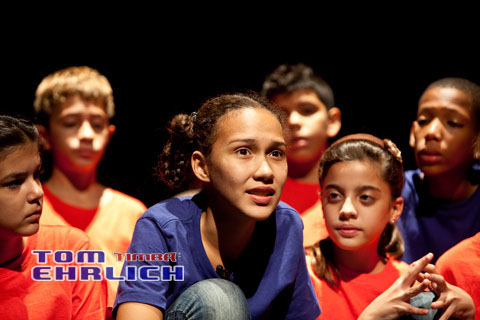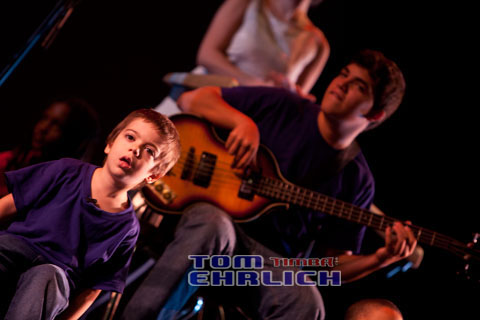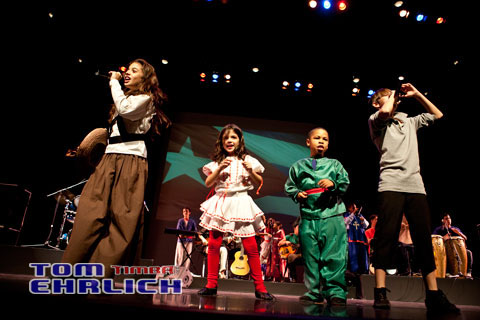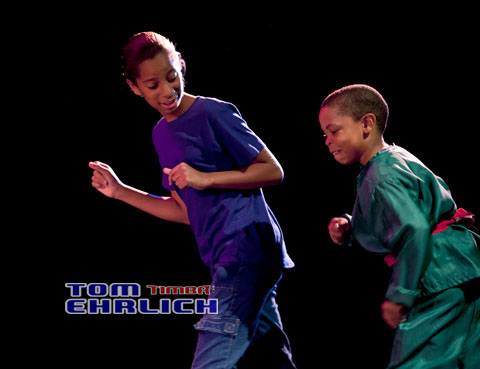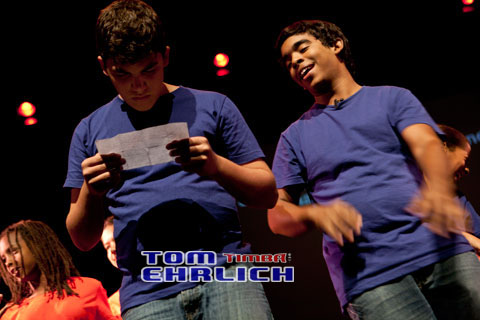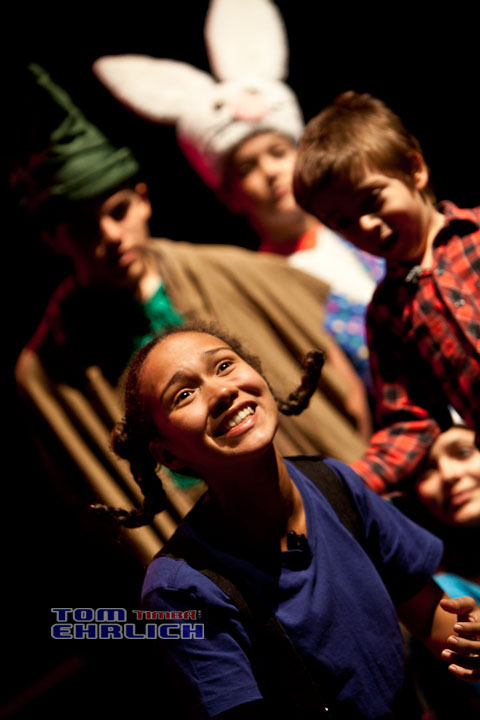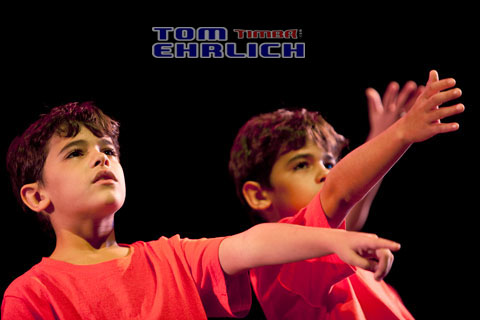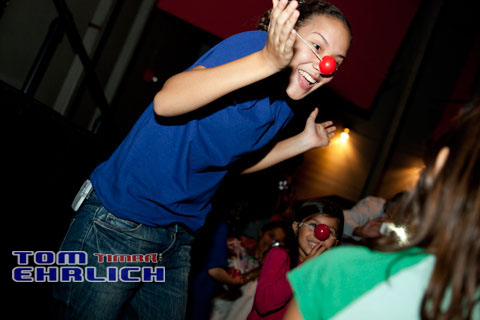 Dancing with the crowd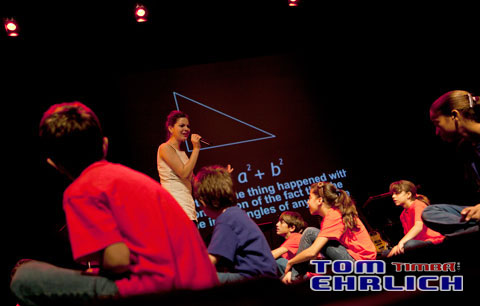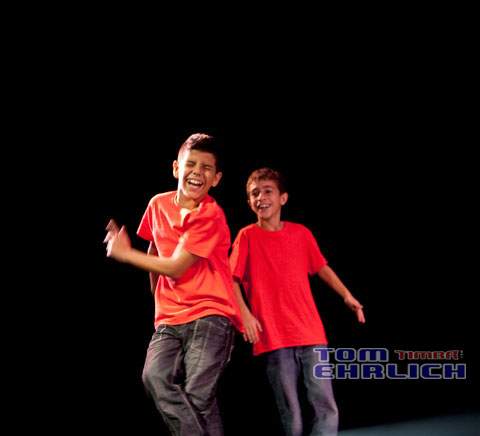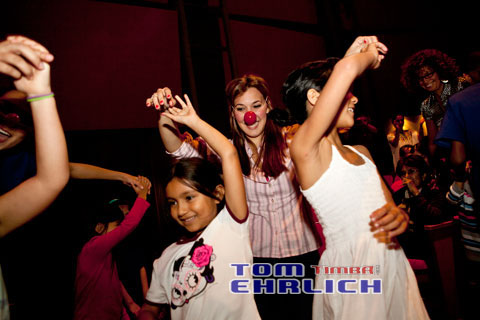 Dancing with the crowd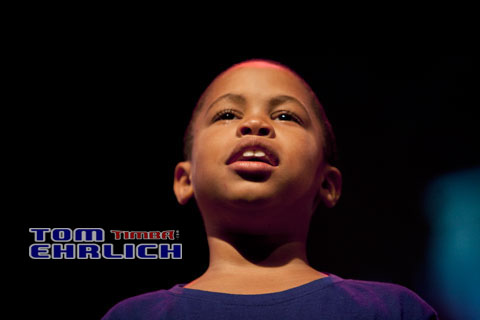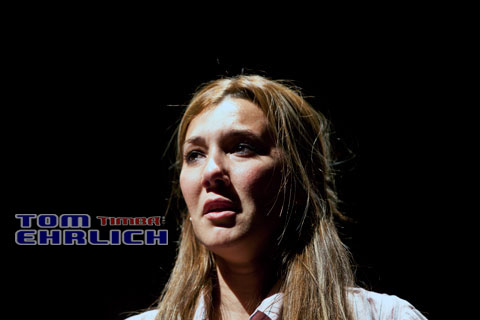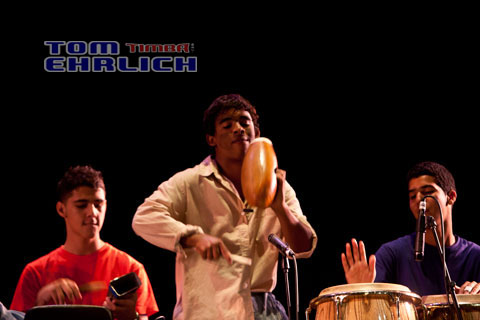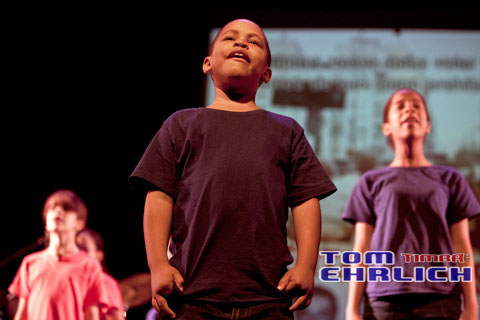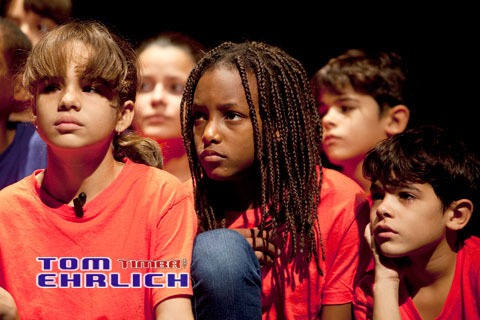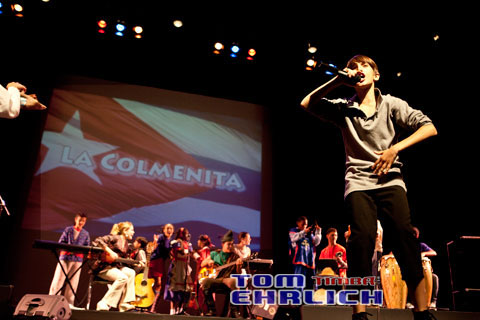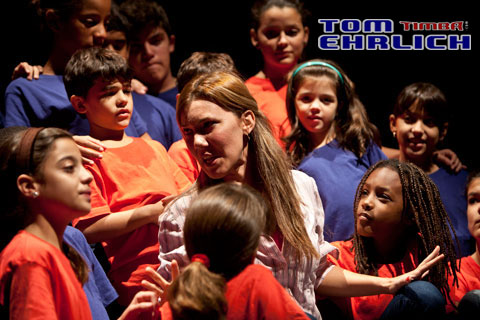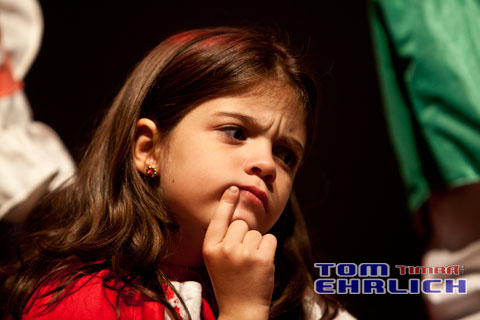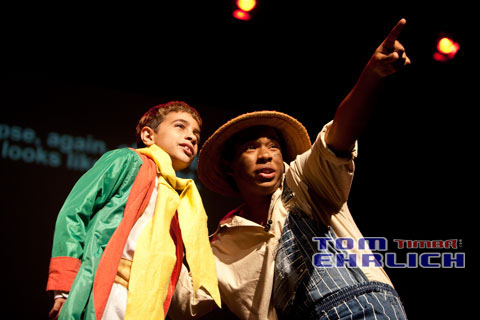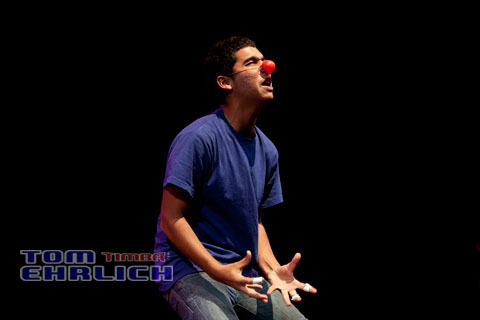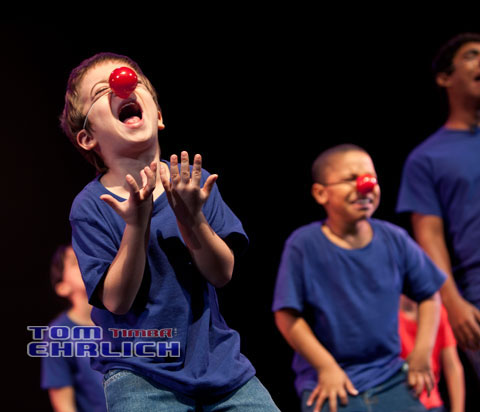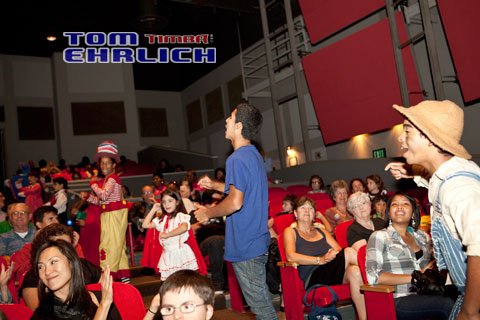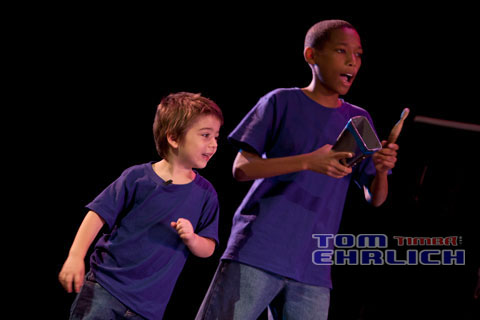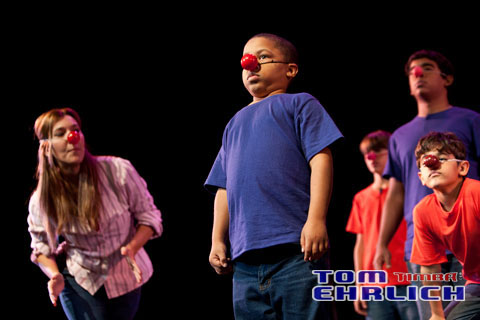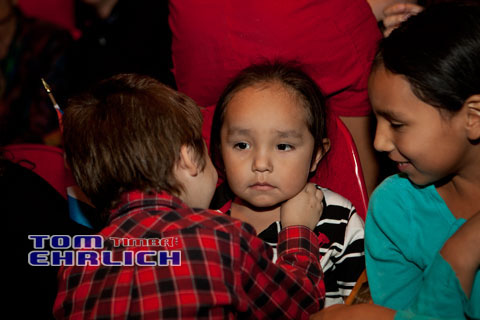 Kissing crowd member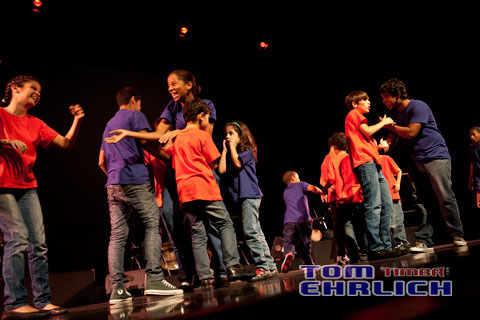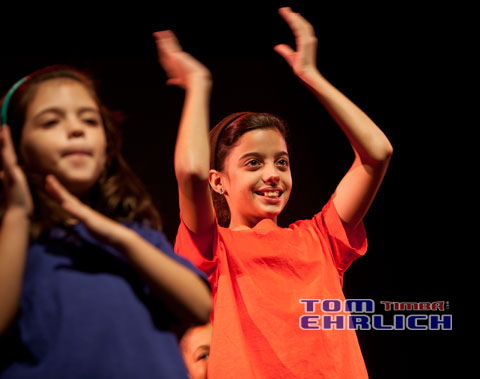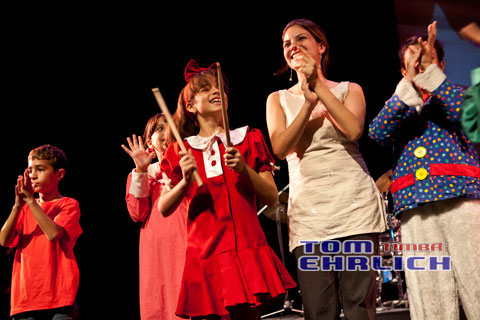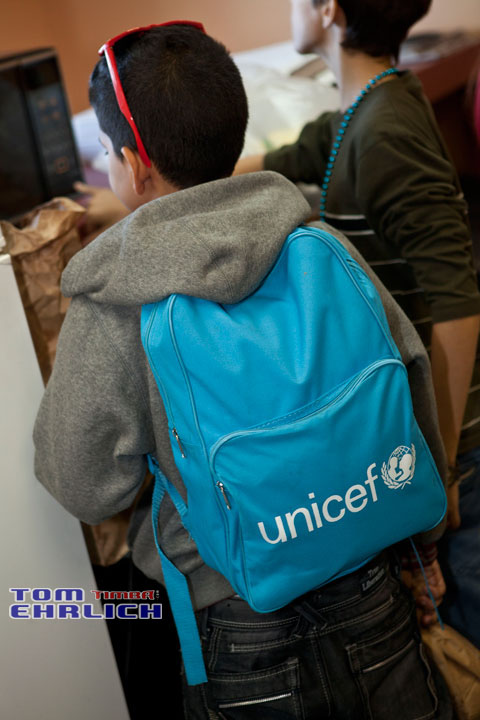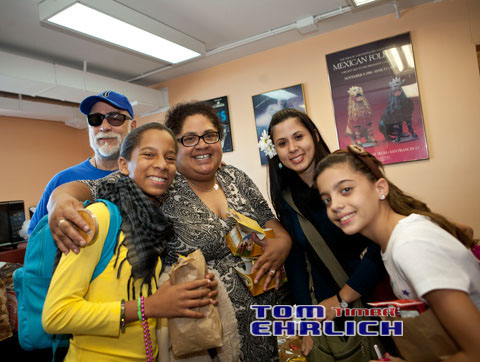 Juliana Alvarez-Thumas and Emiliano Echeverria with some of the actors back stage
after the performance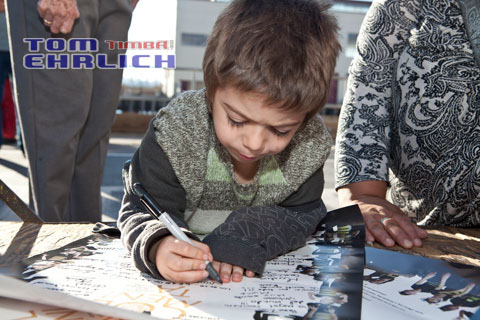 Signing a poster for Juliana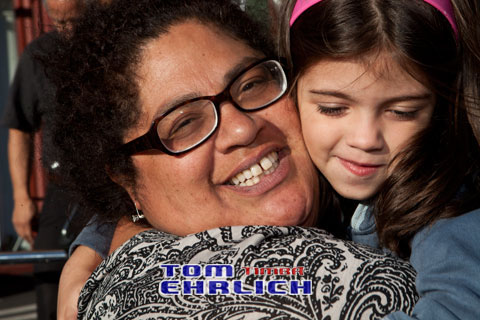 Juliana and young actor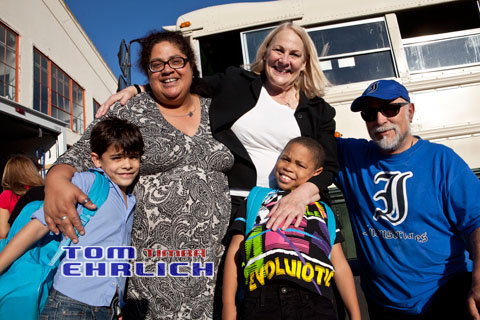 \
Juliana, Emiliano, Sue Thomas and actors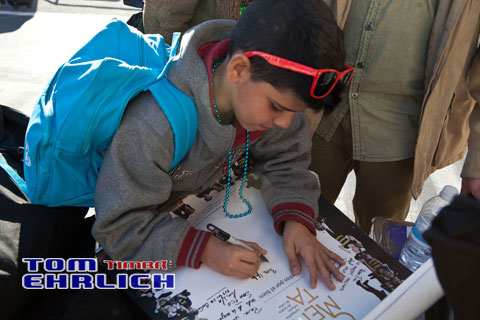 Signing poster for Juliana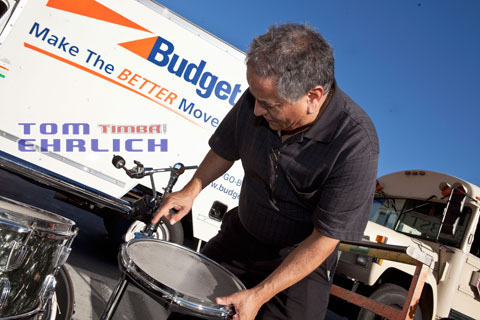 Attorney and promoter Bill Martinez breaking down the drum set
Bill is resposnbile for obtaining visas for most of the Cuban artists who come to the U.S.
jueves, 05 septiembre 2019, 11:50 pm