Indice - Table of contents
Lo Nuevo
[hide]
Fotos Del Día
[hide]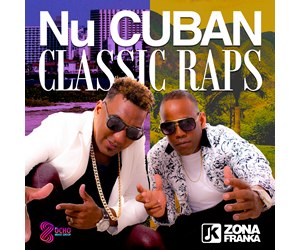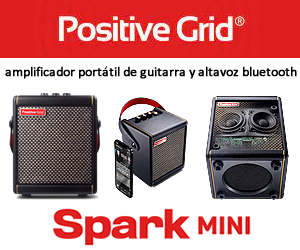 Tom Ehrlich - 2019 San Jose Jazz Summerfest Friday
30TH ANNUAL SAN JOSÉ JAZZ SUMMERFEST
FRIDAY NIGHT AUGUST 9 2019
PHOTOS BY TOM EHRLICH ©2019
San José Jazz's 30th annual summer jazz festival, now called Summerfest was 3 days of world class music with 14 different stages providing a range of musical styles from old school soul groups like the O'Jays, to some of the best jazz vocalists performing today (Gregory Porter & Diane Reeves,) to Brazilian superstar Ivan Lins, to salsa and laitn jazz groups and even some straight ahead jazz (even though it seems like every year there is less and less jazz), gospel, swing, blues, youth bands and more.
I tried my best to cover as many groups as I could, but there were a number of bands I wanted to cover, I did not get see perform. This is the first of three reports which includes Friday night.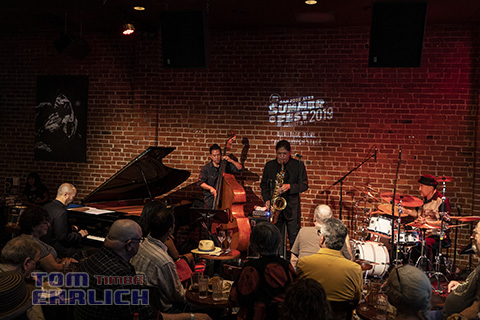 First band I covered was Akira Tana and Otonowa,who played an inspired set of music. The band transforms traditional Japanese songs to beautiful jazz pieces plus some originals.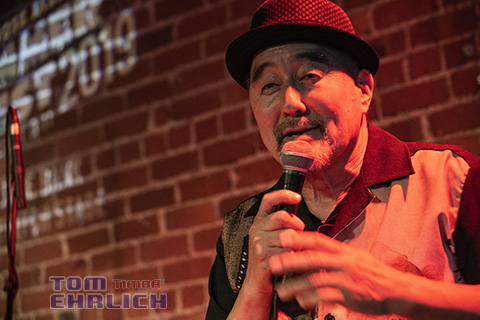 Leader and drummer Akira Tana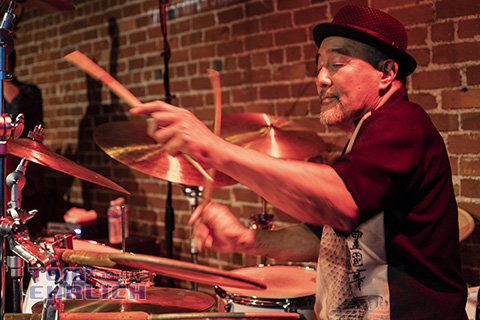 Akira Tana
Akira Tana is a well known Bay Area based drummer, who has extensive experience playing with many different groups.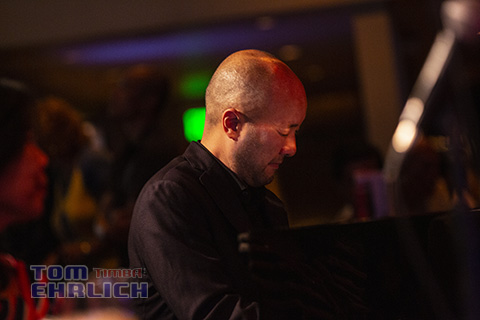 Art Hirahara
Pianist Art Hirahara is a well respected pianist and composer who also leads his own jazz group.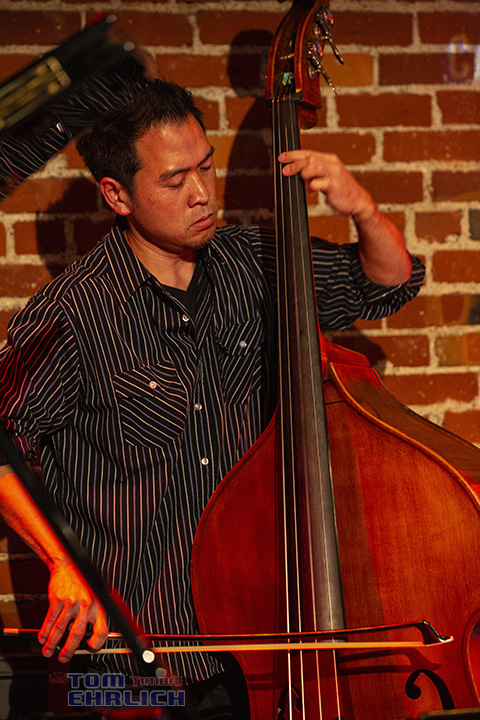 Ken Noriyuk
Ken is an excelent bass player.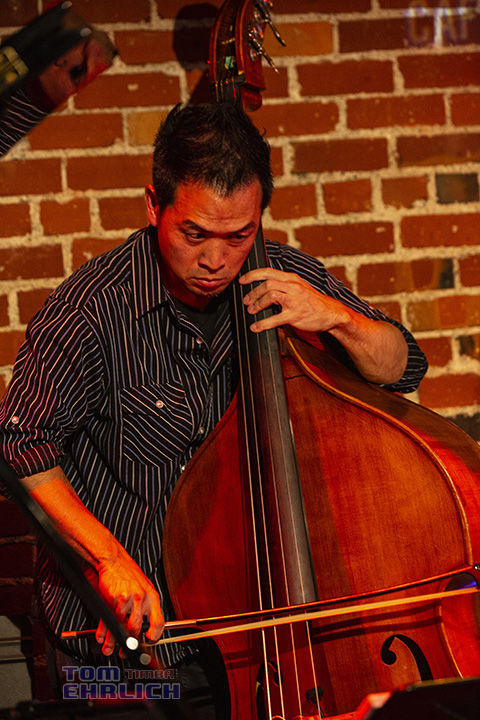 Ken Noriyuk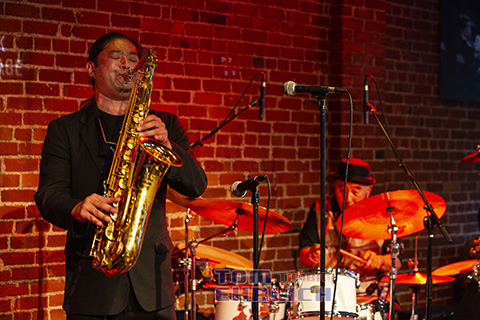 Masura Koga
Masura is an extremely talented reed player who as you will see by the photos I post plays various saxes, flute and traditional Japanese instruments. He is also an excellent composer.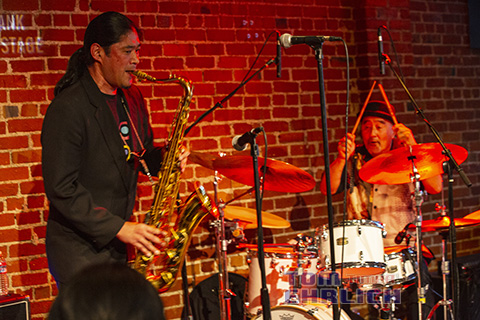 Masura Koga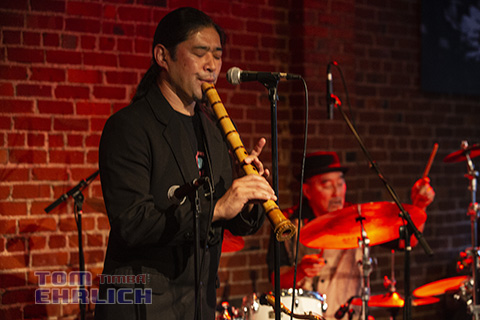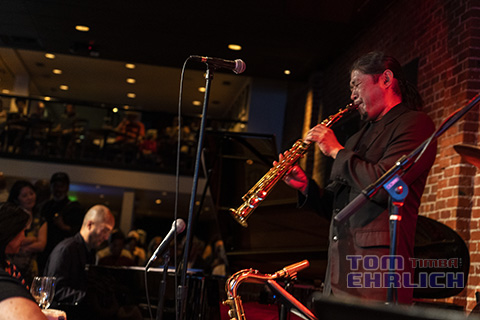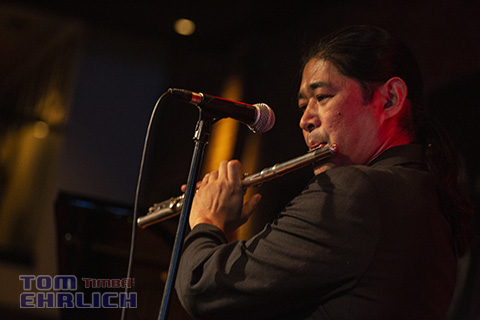 Masura Koga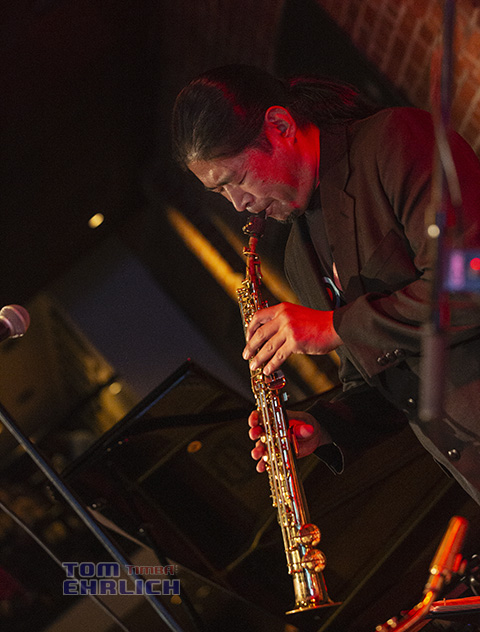 Masura Koga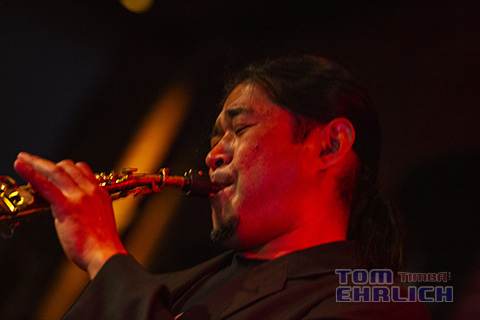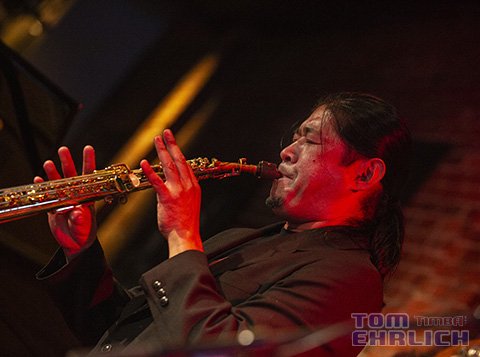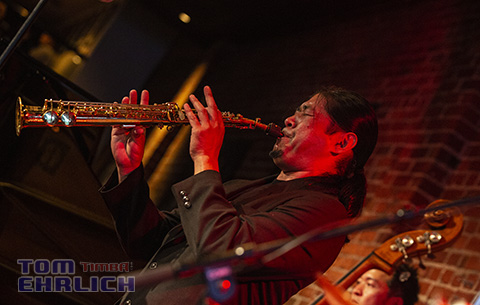 Masura Koga
This group was one of the highlights of this years festival.
Next up was Marquis Hill's Blacktet which performed two different times at the festival. This group of young talented musicians played exciting and moving sets of music.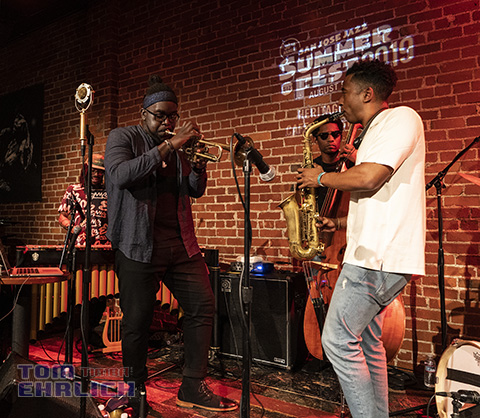 Joel Ross vibes, Marquis Hill trumpet, Braxton Cook sax and Jeremiah Hunt bass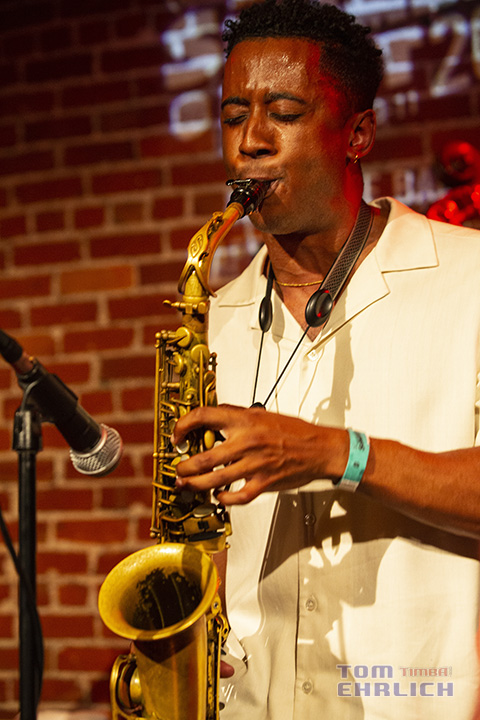 Braxton Cook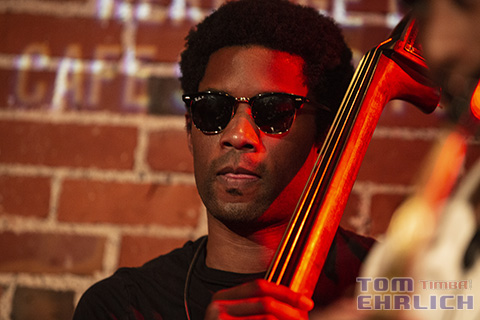 Jeremiah Hunt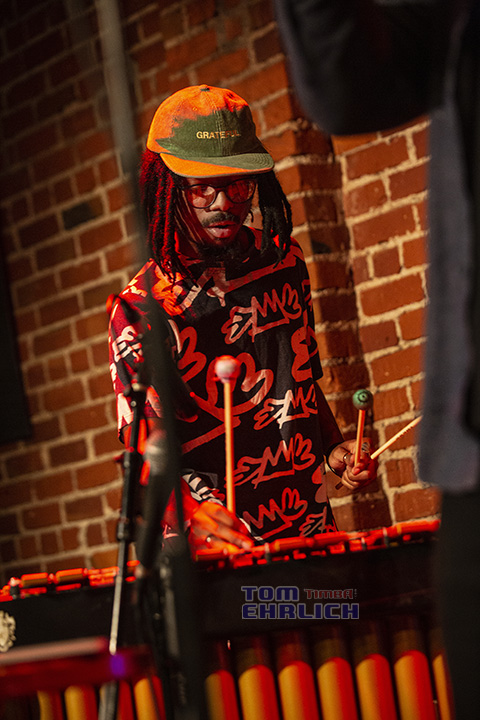 Joel Ross
Joel Ross is an extremely talented musician, who has become a first call vibraphonist in NYC, as well as leading his own group. At the age of 24 he is already a monster player and I predict he will be the next great vibes player in jazz.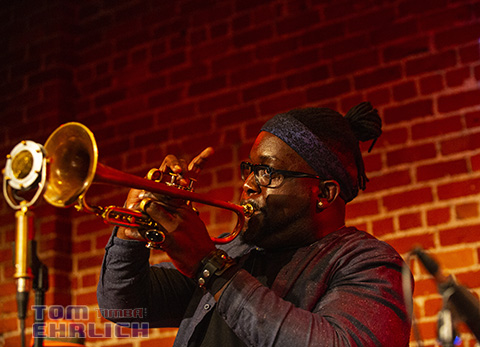 Marquis Hill
Leader Marquis Hill is an accomplished composer and master trumpeter who won the Thelonius Monk Institute of Jazz award for best trumpeter in 2014 and has been a world wide sensation with his Blacktet group which fuses many styles of music from traditional straight ahead jazz to soul and hip hop.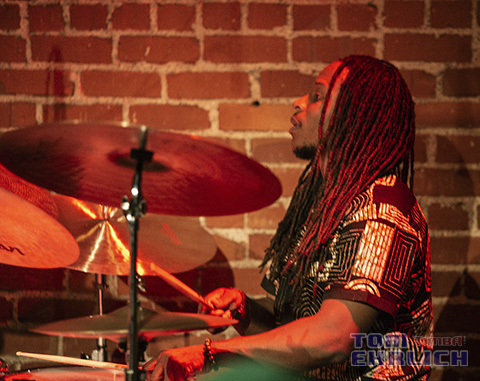 Jonathan Pinson
Jonathan is a wonderful young drum set player.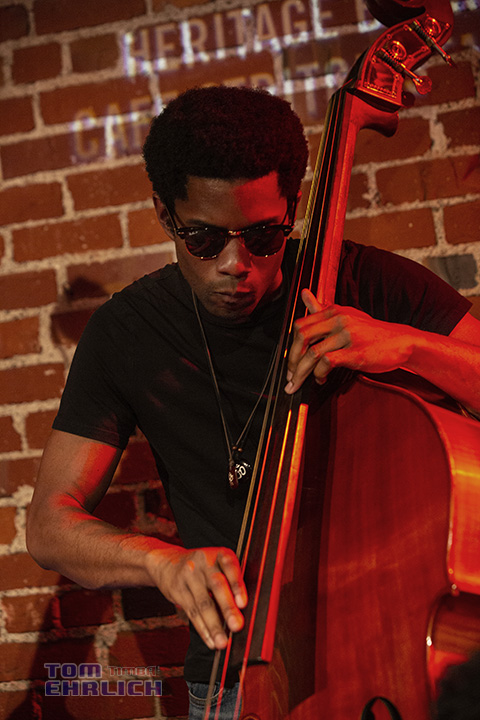 Jeremiah Hunt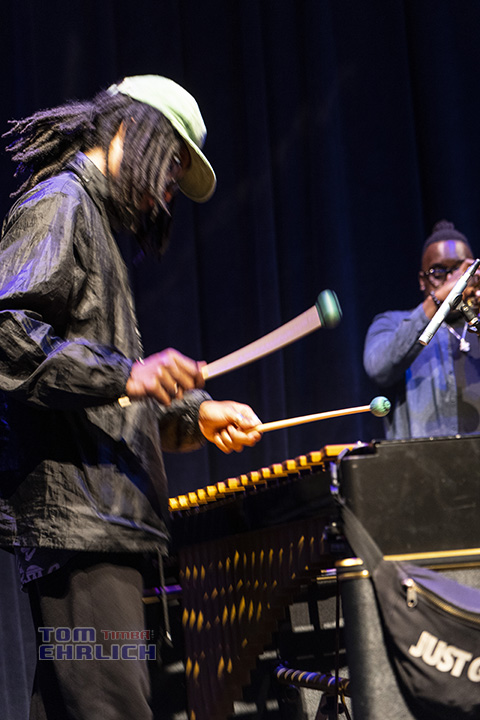 Joel Ross vibes, Marquis Hill trumpet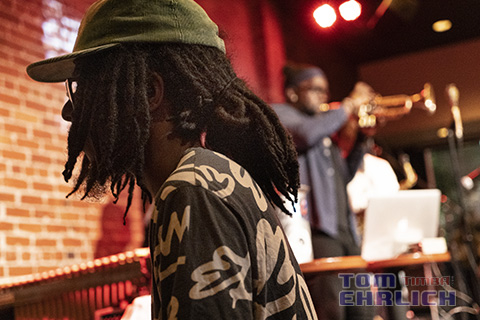 Joel Ross jumped on the piano for this song
Joel Ross
An accomplished pianist as well as vibrophonist.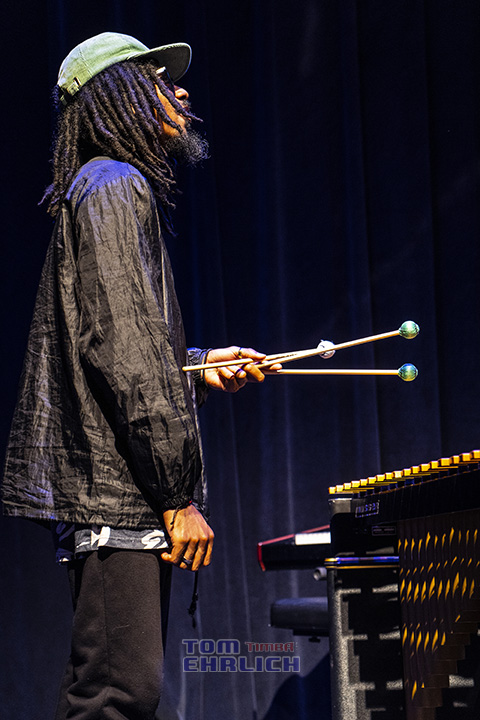 Joel Ross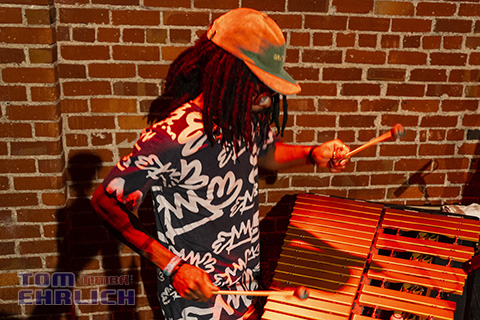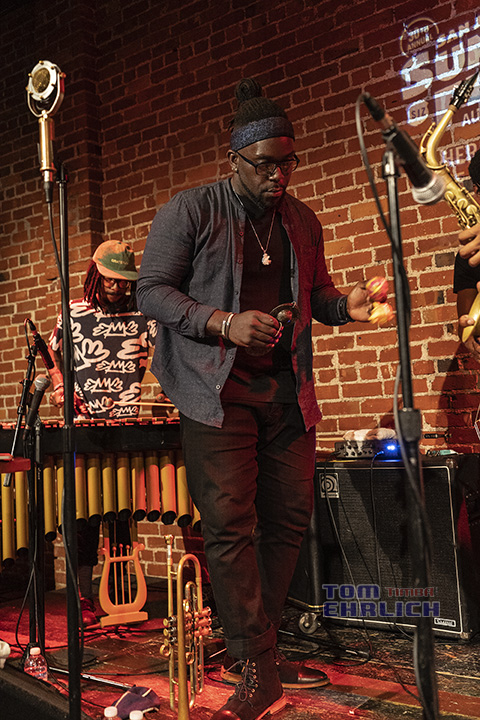 Marquis Hill and Joel Ross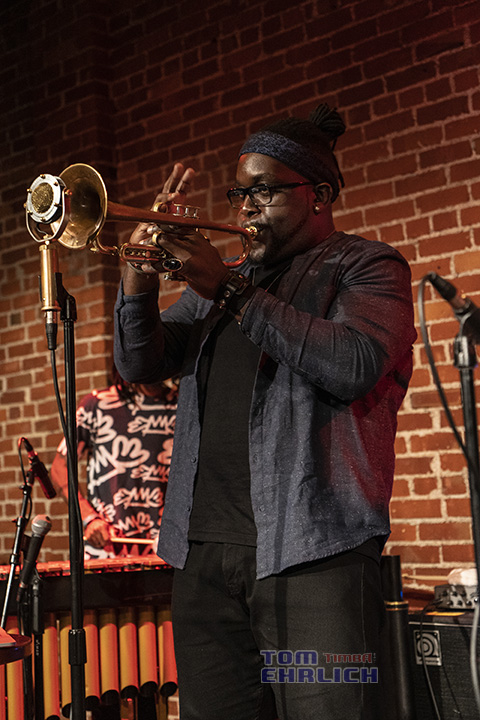 Marquis Hill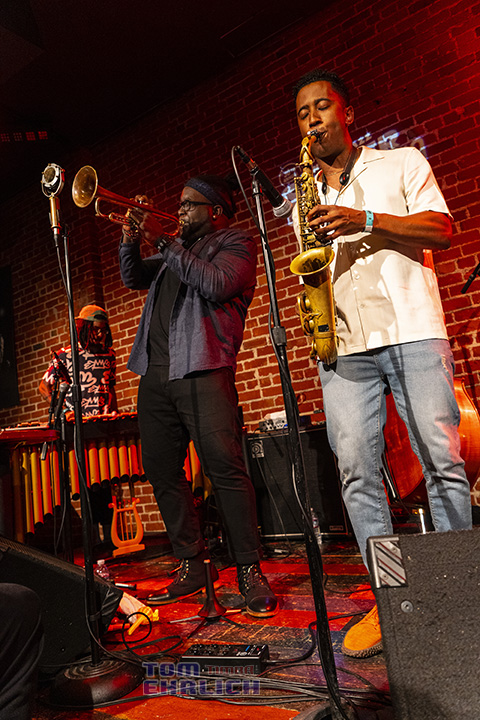 Marquis Hill and Braxton Cook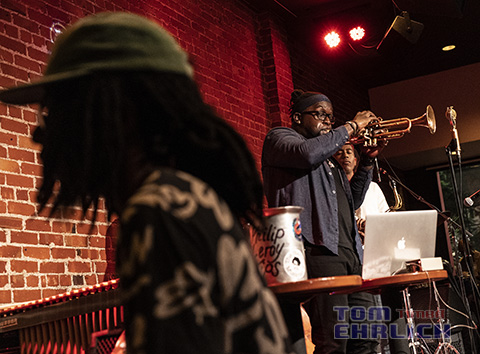 The first evening of the festival ended for me with a young trombonist/vocalist from New Orleans David L. Harris.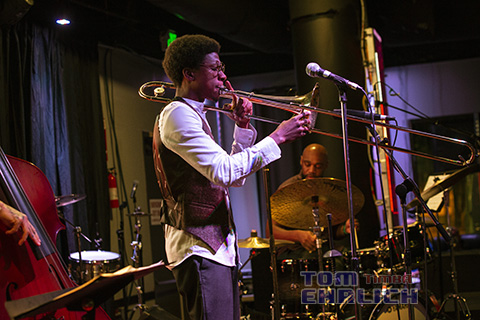 David L. Harris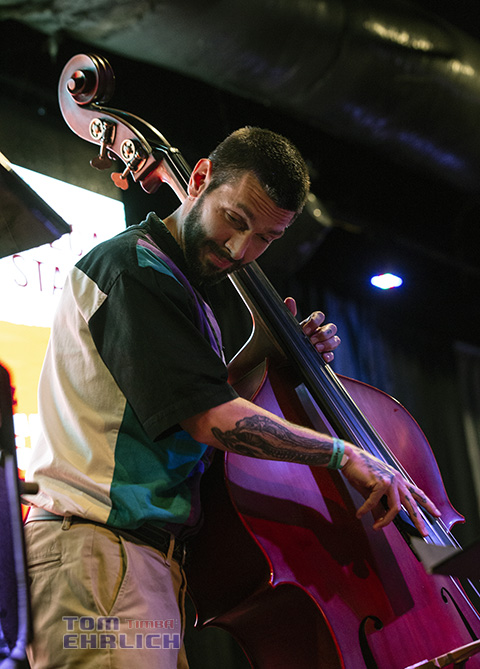 Grayson Brockamp
Next up will be an action packed Saturday.
martes, 23 agosto 2022, 04:44 pm