Indice - Table of contents
New Stuff
[hide]
Photos of the Day
[hide]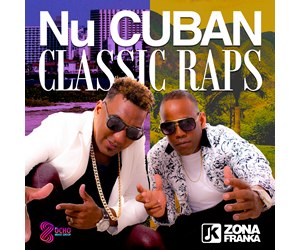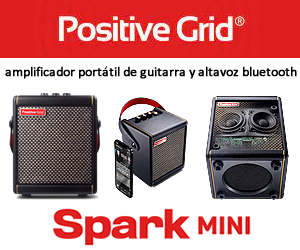 Tom Ehrlich - Bohemian Trio 2013
BOHEMIAN TRIO
THE DIMENNA CENTER, NEW YORK CITY
NOVEMBER 5, 2013
PHOTOS BY TOM EHRLICH © 2013
Bohemian Trio is:
YOSVANY TERRY - sax and percussion
RUBIN KODHELI - cello
ORLANDO ALONSO - piano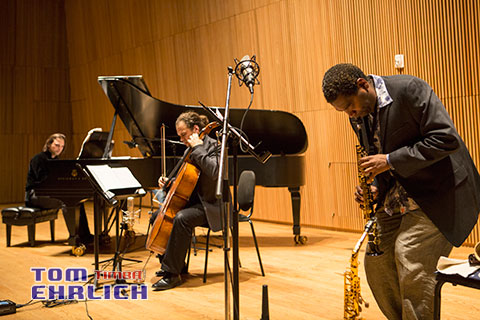 From the Bohemian Trio website:
Formed in 2013 the genre-defying Bohemian Trio is a contemporary music ensemble based in New York City. Its founding members: Yosvany Terry saxophone & chékere, Rubin Kodheli, cello and Orlando Alonso, piano are in demand performers as well as accomplished composers.

With unique instrumentation and emphasis on improvisation, the trio's focus is to premier new musical works from a broad range of genres: classical, Afro-Cuban, Tango, Rock, Jazz & Electronic. Drawing on their own compositions and those of other post modern classical composers they are developing a new sound that echoes the melodies of Europe and South America, as well as the rhythms of the African Diaspora in the Americas. Their concert debut was in February of 2013 at the Music of Now Marathon at Symphony Space in New York City.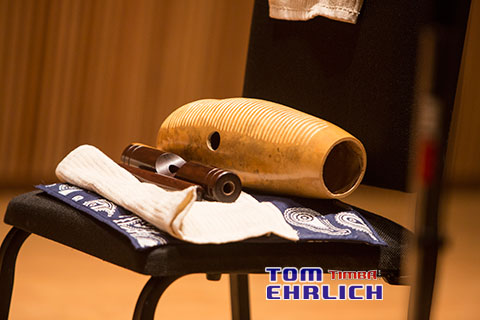 The name Bohemian best captures the artistic spirit of the members of the trio; non-traditional, adventurous, romantic, idealist, and inspiring.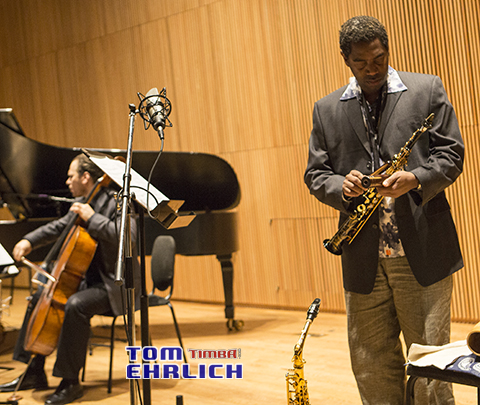 Yosvany Terry playing claves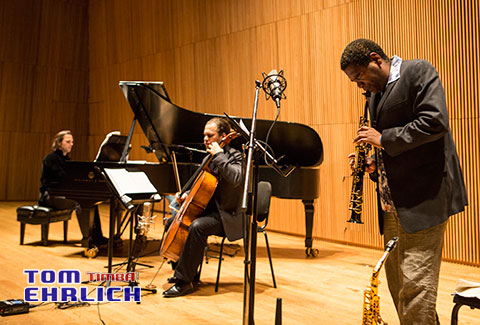 The following is the set list of songs and composers:
Bohemia by Yosvnay Terry
Impressionistic Romance by Manuel Valera
Punto Cubano by Yosvany Terry
Butcherbird by Sonia Jacobsen
Push Gift and Hiroshima by Pedro Giraudo
Nightingale by Rubin Kodheli
Trio Conertante by Yosvany Terry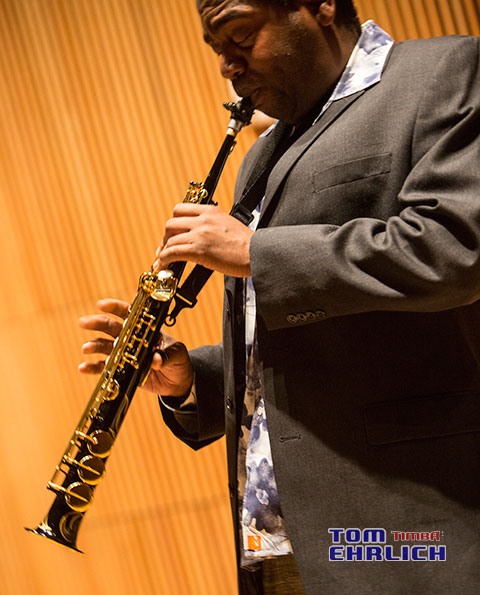 Yosvany Terry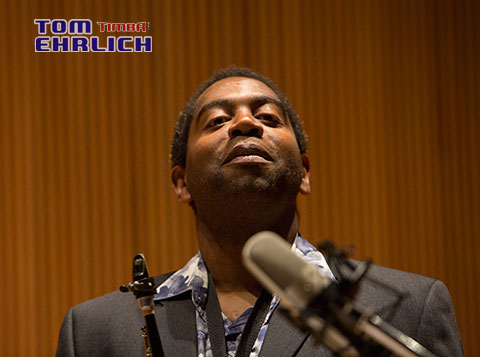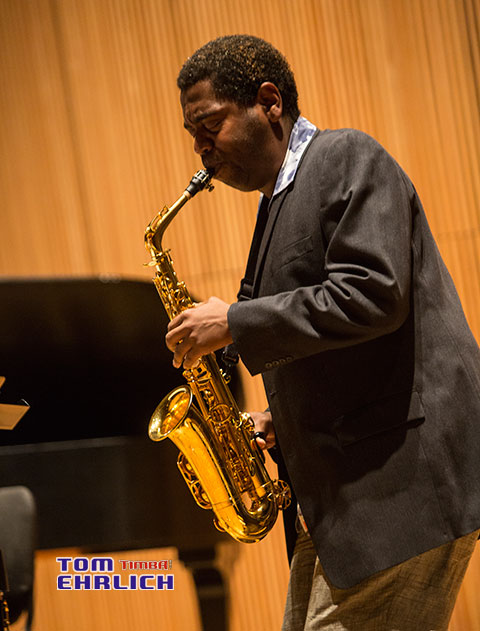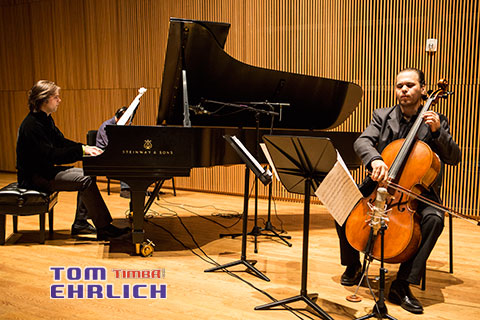 Rubin Kodheli cello and Orlando Alonso piano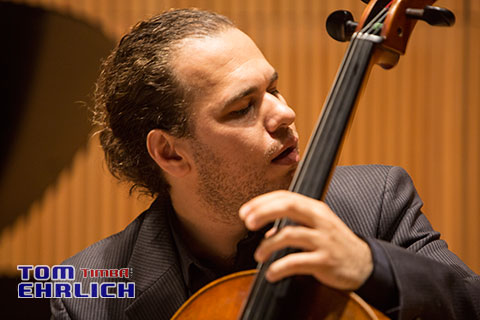 Rubin Kodheli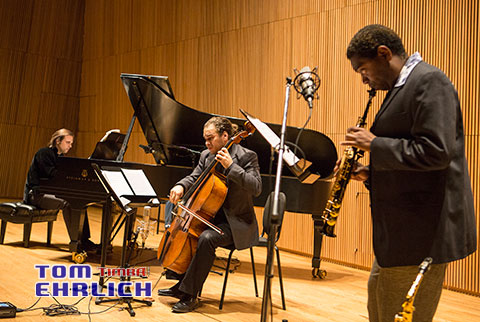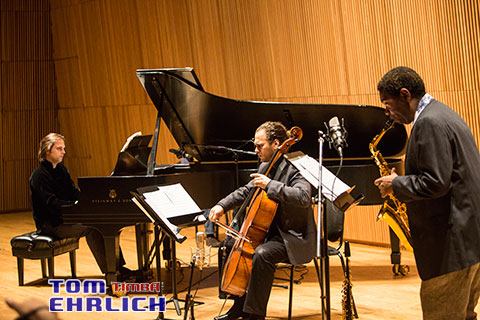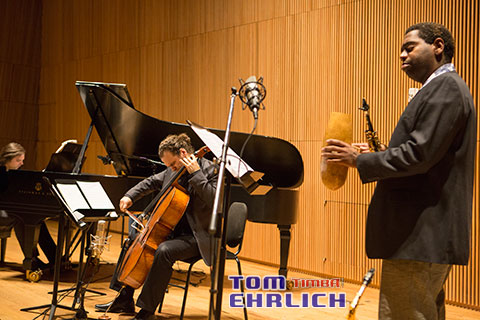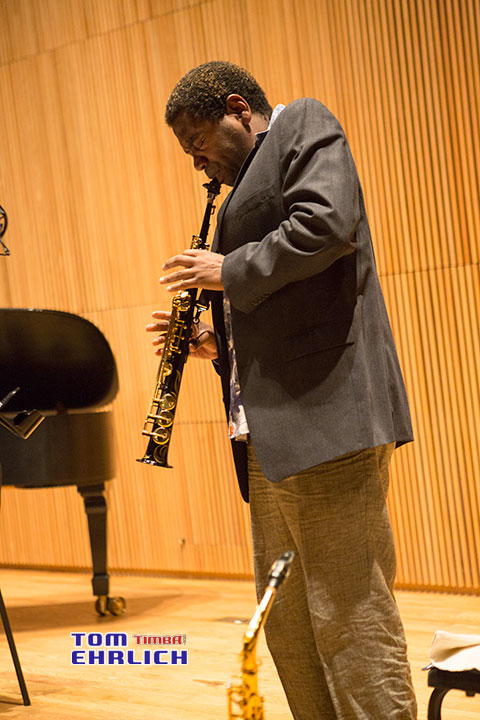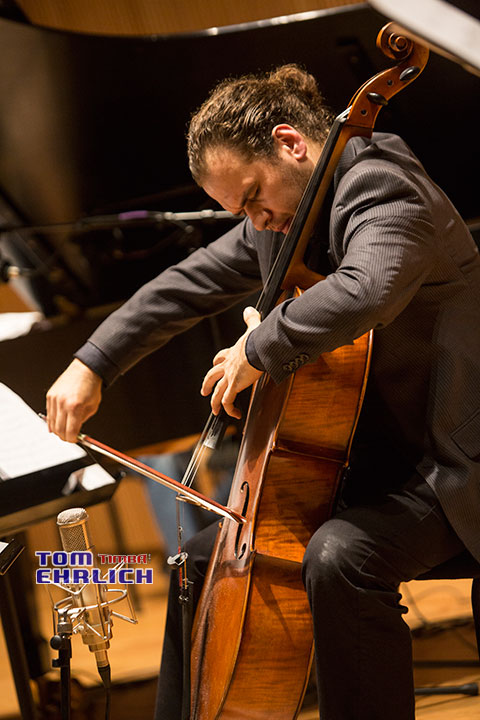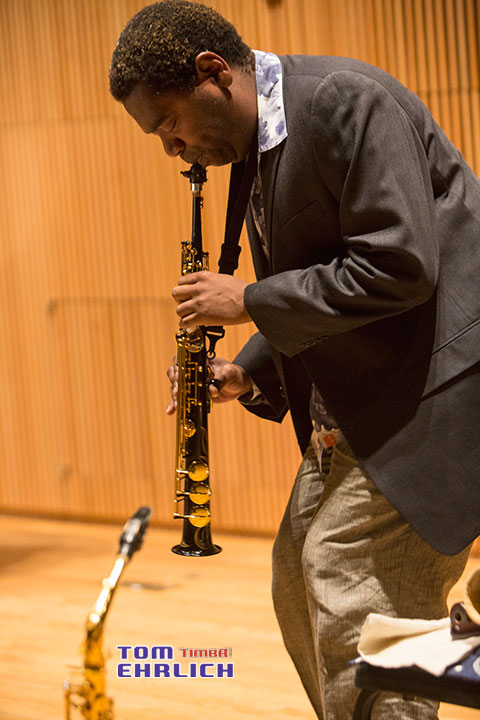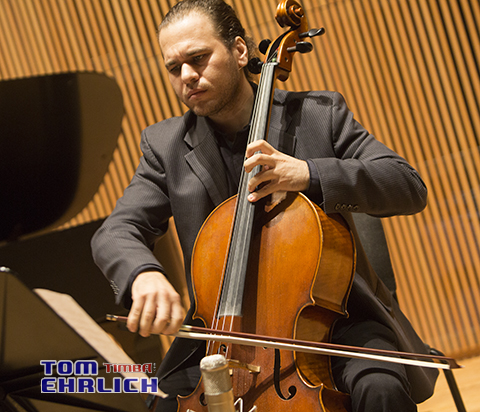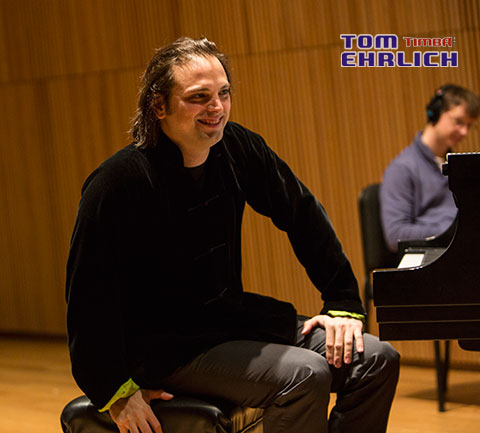 Orlando Alonso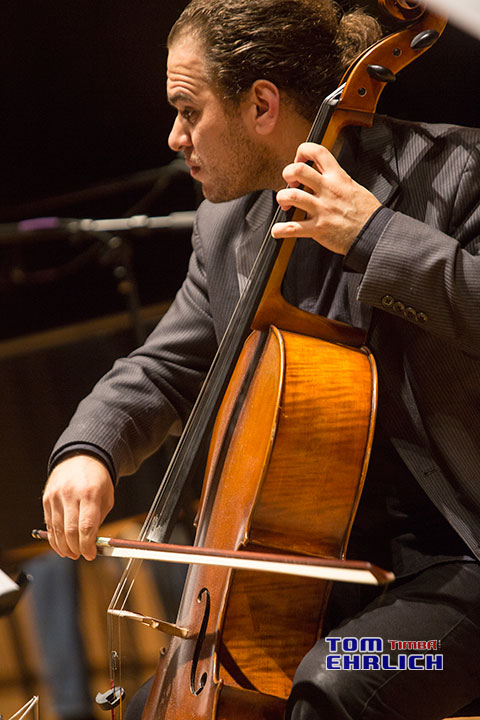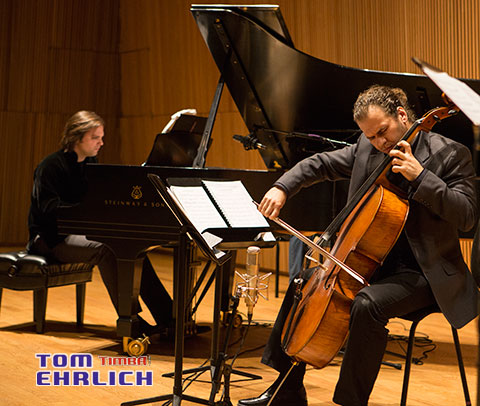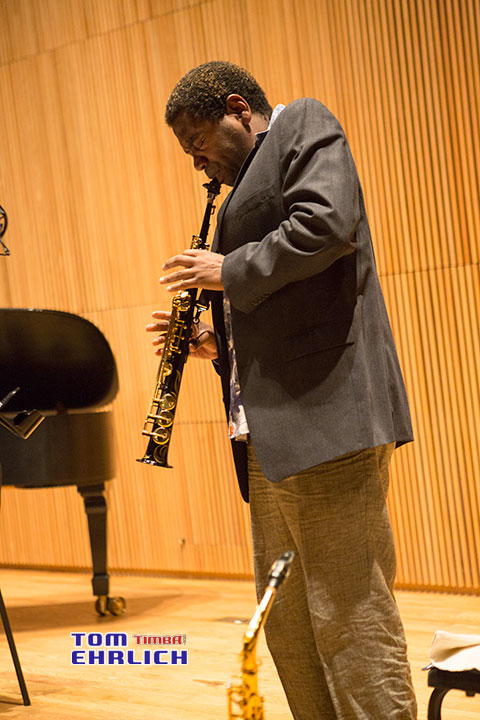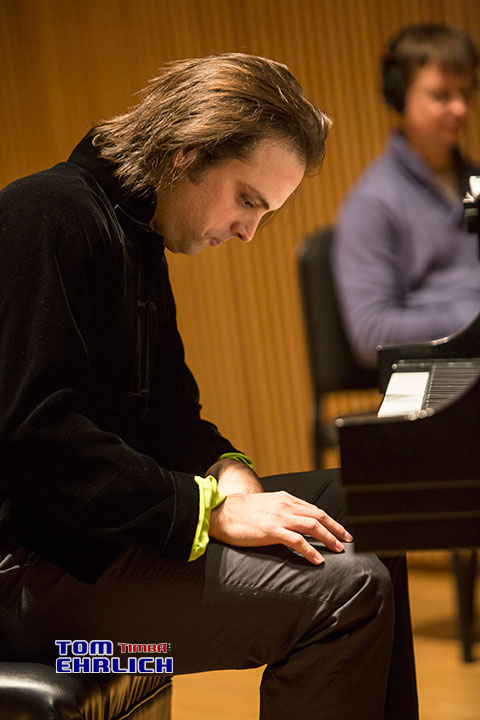 Orlando Alonso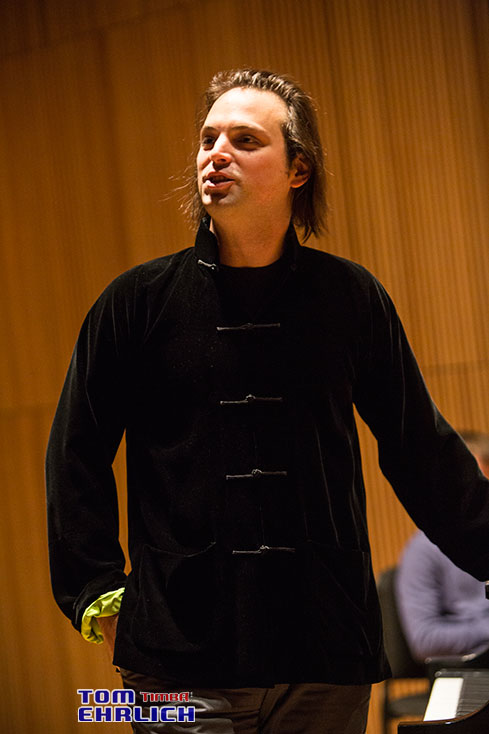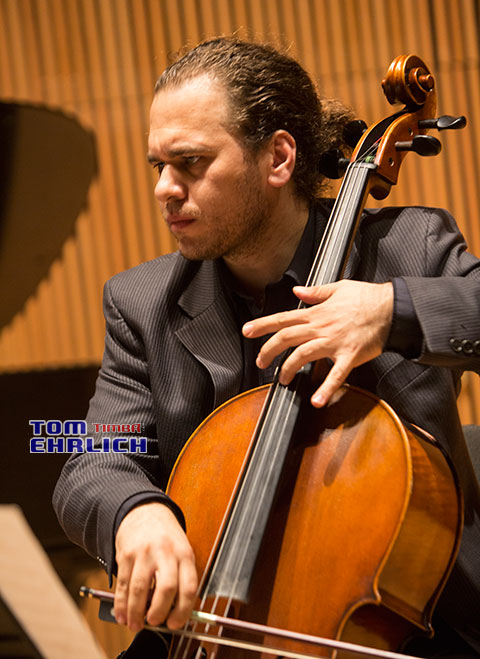 Rubin Kodheli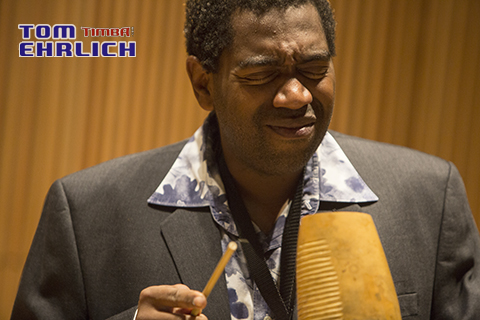 Yosvany soloing on the güiro
I have seen Yosvany perform numerous times, but I do not recal ever seeing him play the güiro. I also have never seen anyone solo on this instrument like he did. Normally a scaping motion is used, but Yosvany used a striking motion on the outside and also inside the güiro.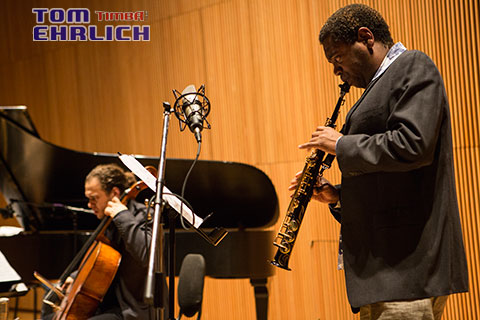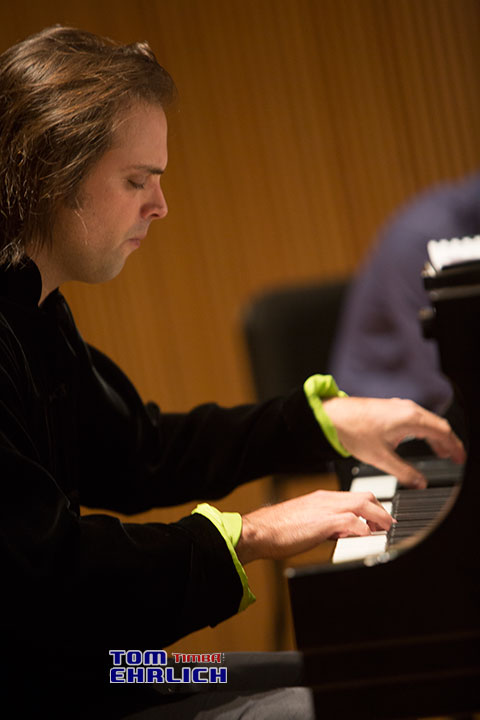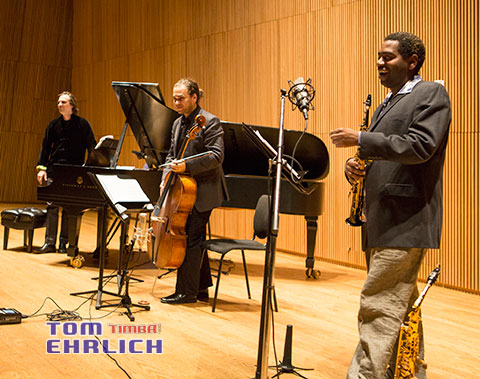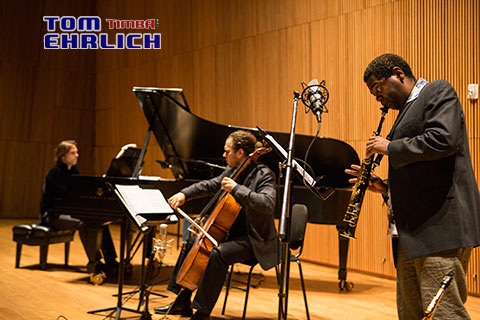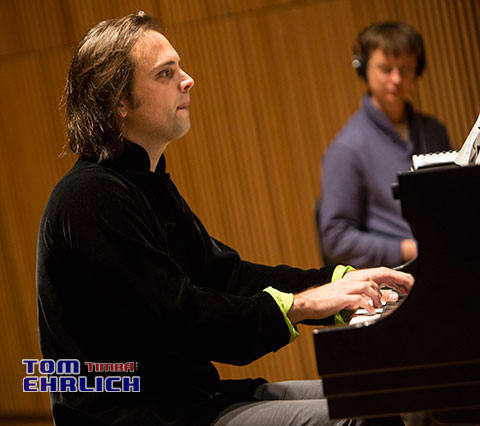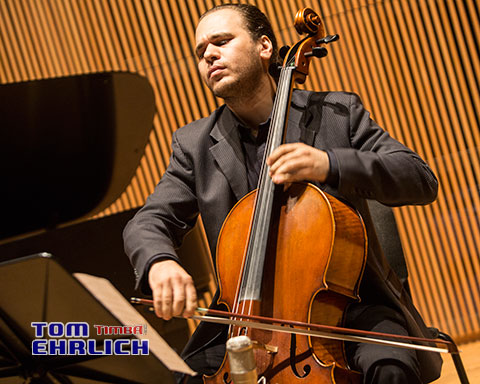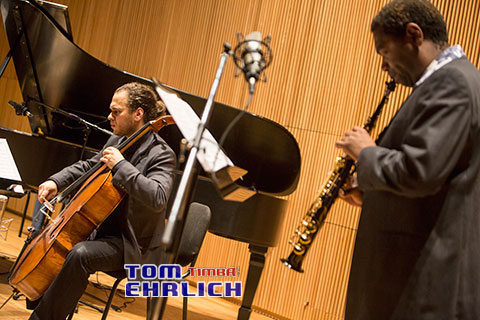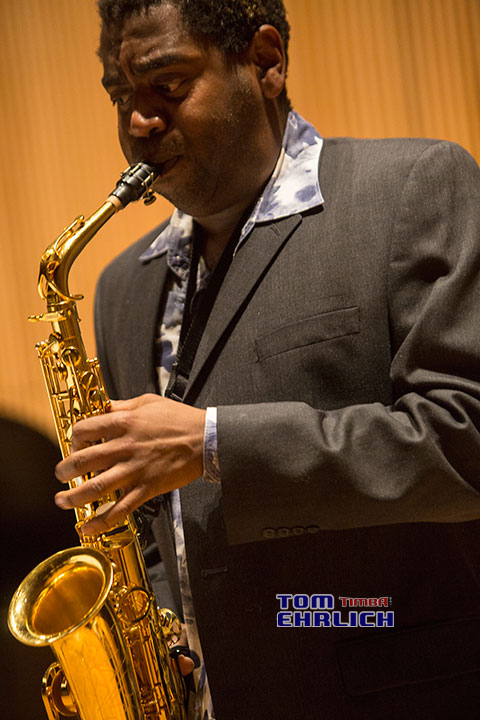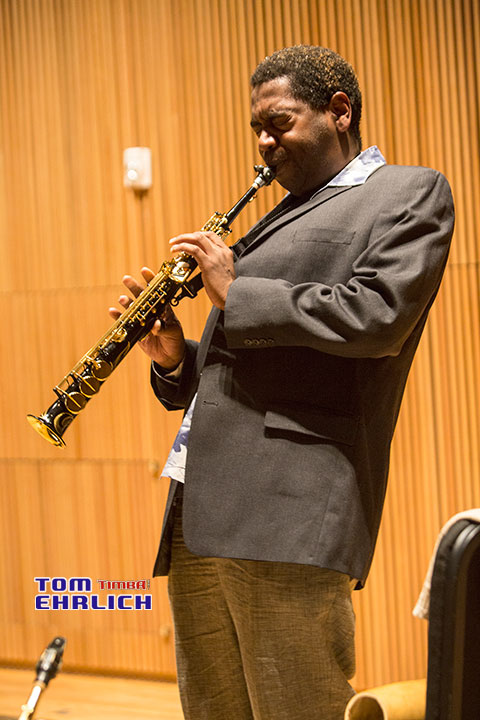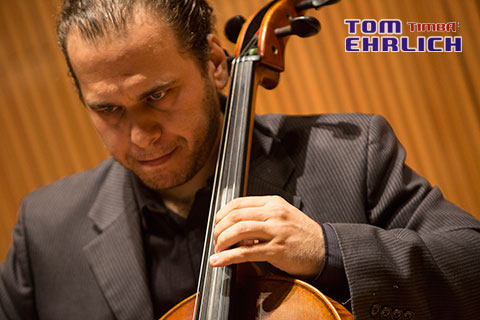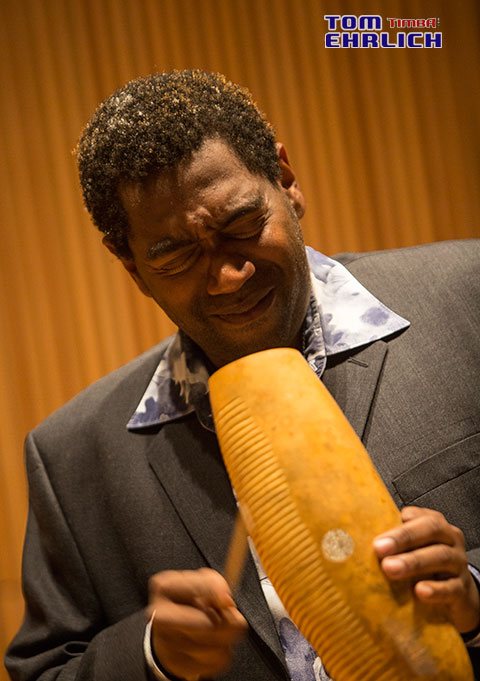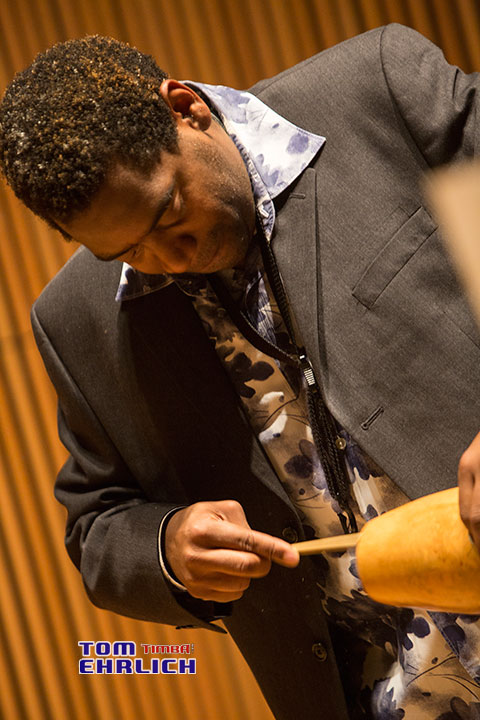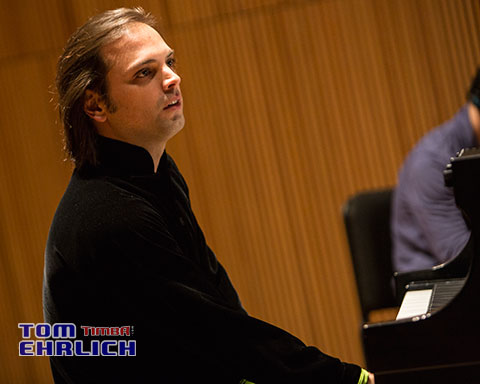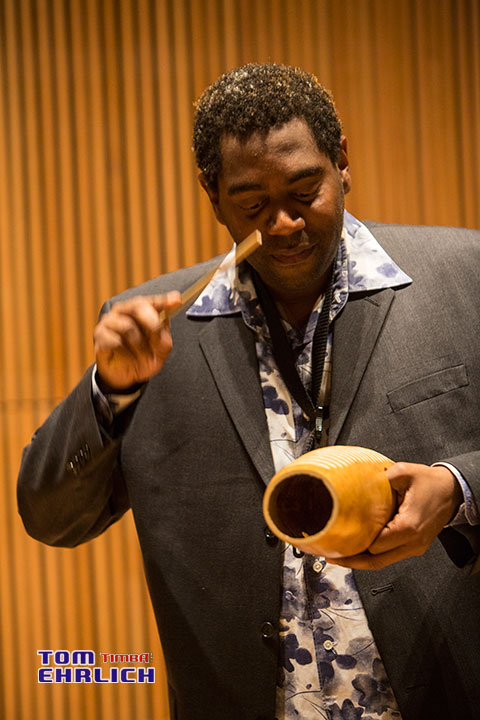 Thursday, 05 September 2019, 11:50 PM