Indice - Table of contents
New Stuff
[hide]
Photos of the Day
[hide]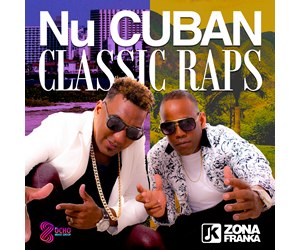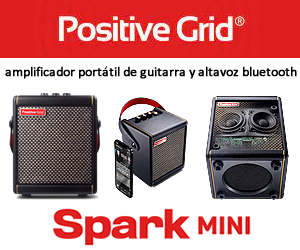 Tom Ehrlich - 2013 San Jose Jazz Fest - Part 2
2013 SAN JOSÉ SUMMER FEST
SATURDAY - PROVERB TRIO
PHOTOS BY TOM EHRLICH © 2013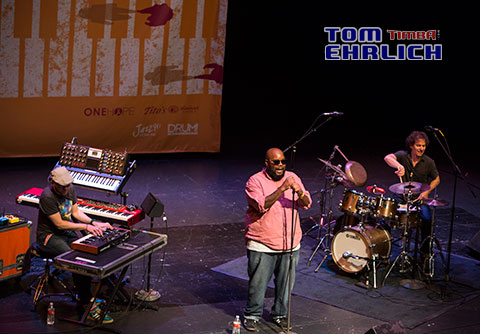 Proverb Trio
Dafnis Prieto - drums
Jason Linder - keyboards
Kokayi - voice
Cuban drum phenom, Dafnis Prieto, formed Proverb Trio a few years ago and they have been touring the world ever since. Their innnoative style consists of pure, exciting and unpredictable improvisation every time they take the stage. Jason Linder, one of the top young jazz keyboard players, a band leader in his own right, supplies various keyboard/electronic sounds and an occasional solo, while Dafins concocks the most incredible thythmic patterns and solos and Kokayi jumps in rapping, reciting poetry, singing and/or making various vocal sounds, developing a "song" on the spot.
Proverb Trio opened Saturday's music at noon and I got a little carried away with my camera - hence part 2 of my San José Summer Fest report is all them. This is the third or fourth time I have seen this group and they always blow me away.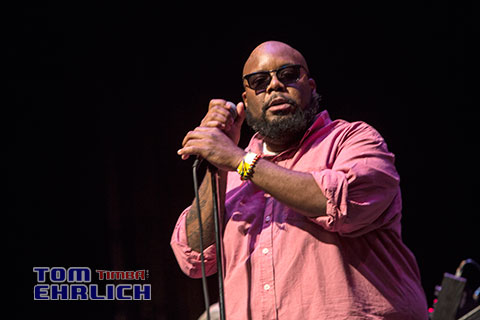 Kokayi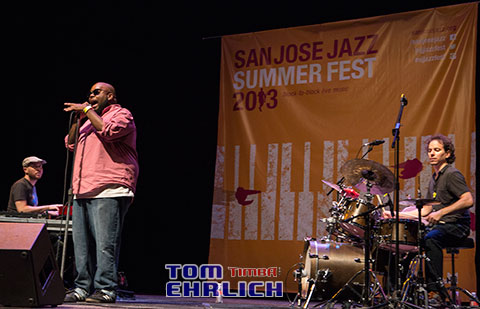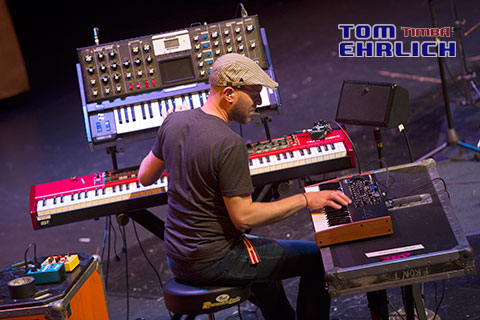 Jason Linder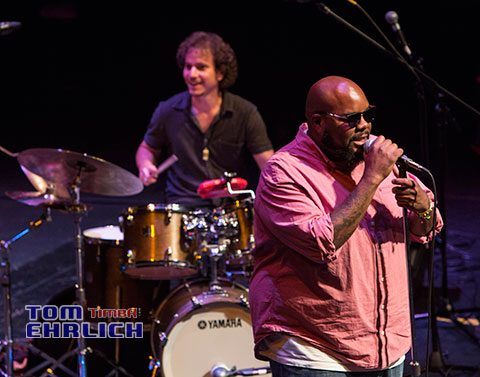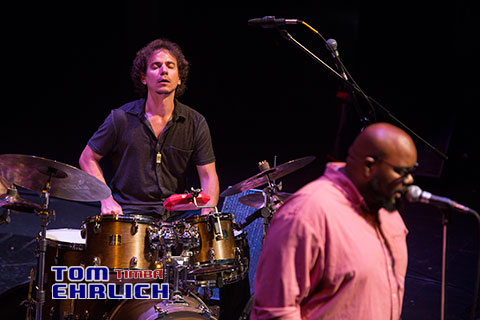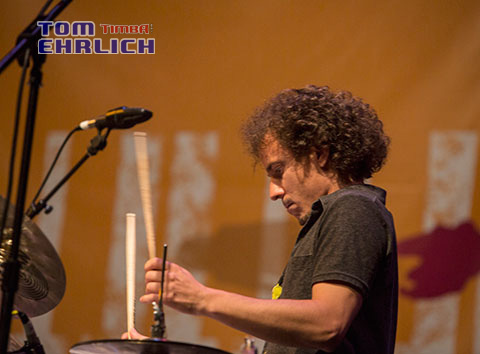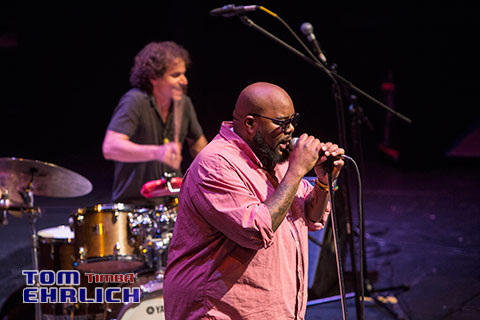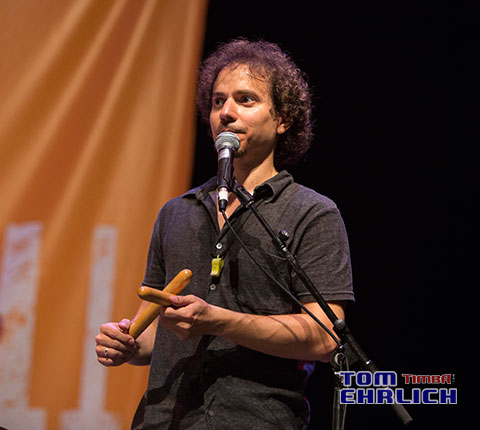 Dafnis playing solo claves and vocalizing rhythmic patterns on top. Mind blowing and completely original.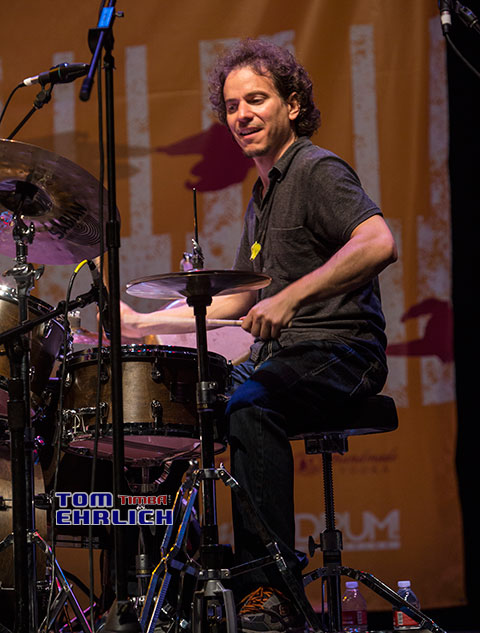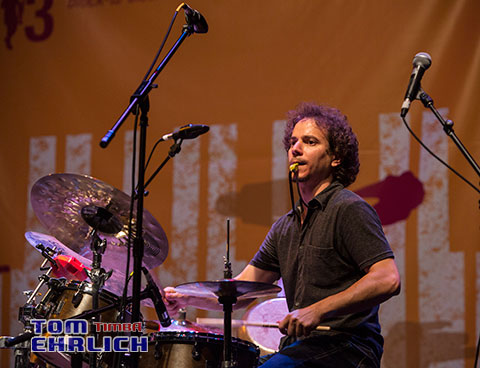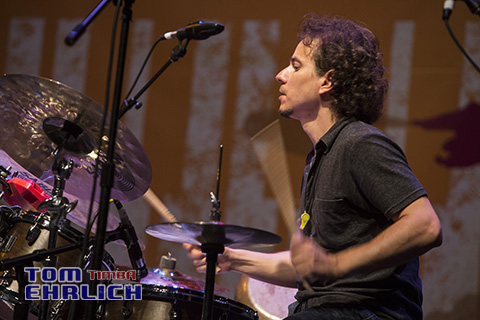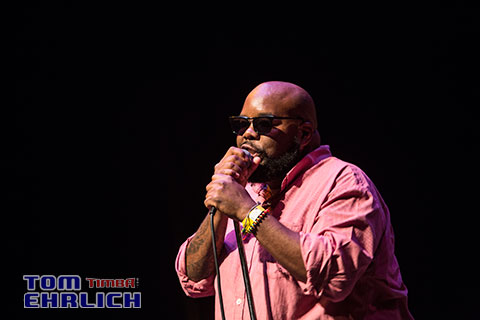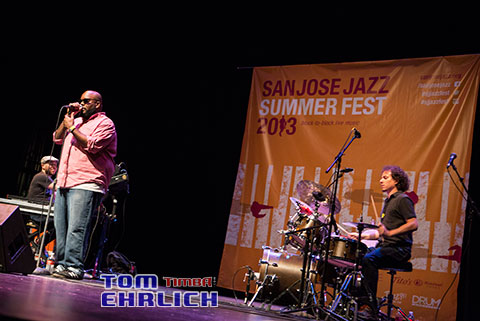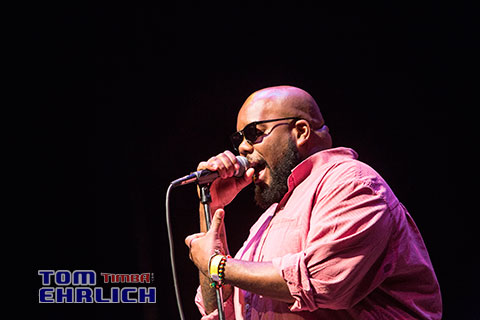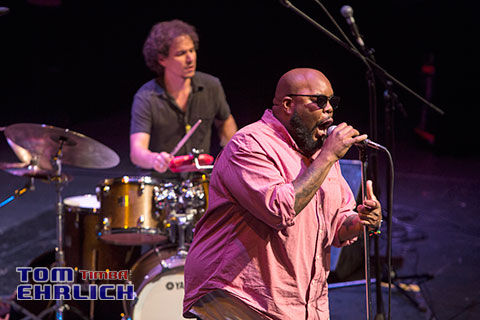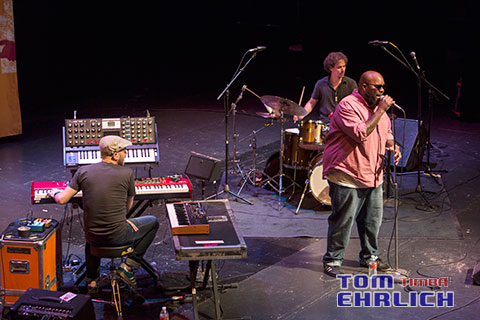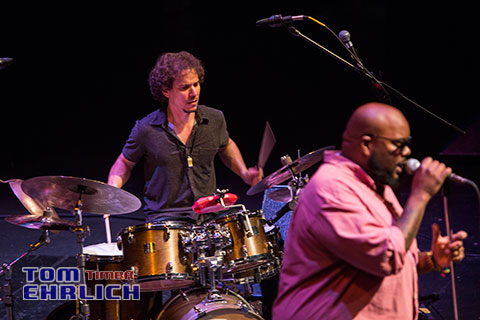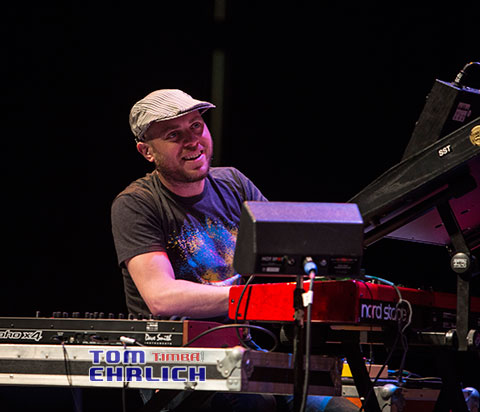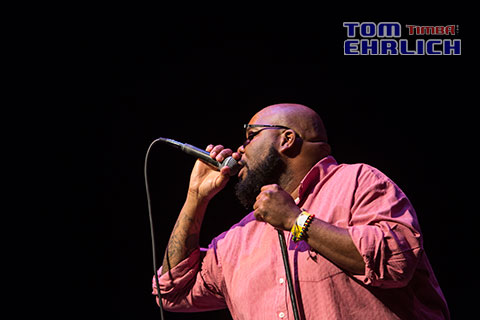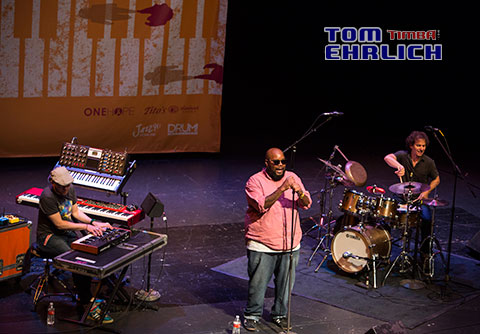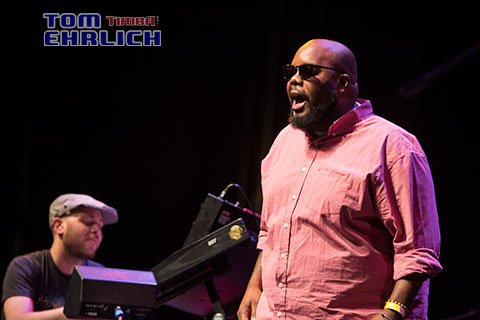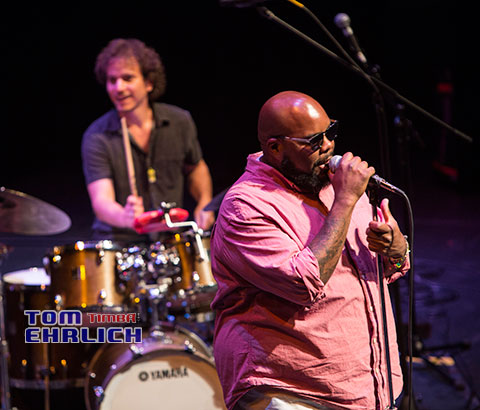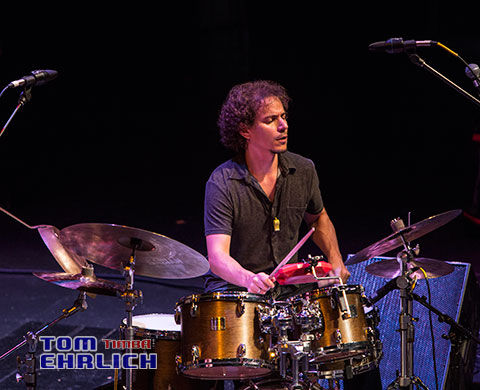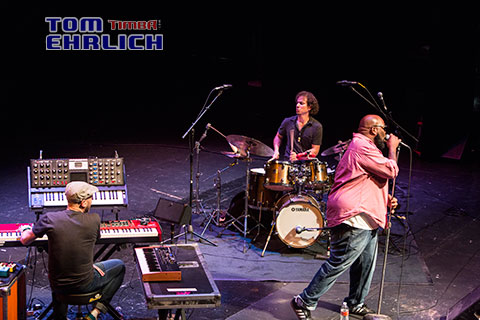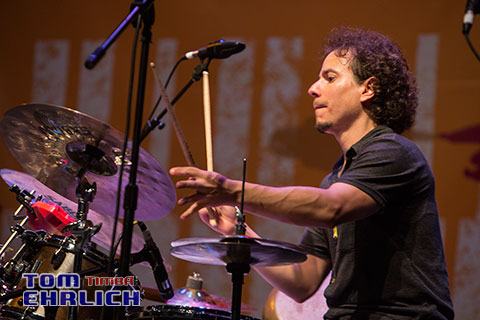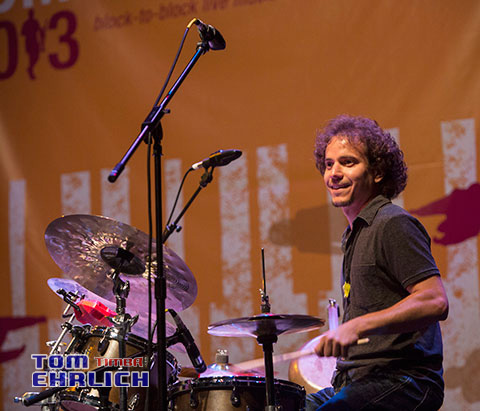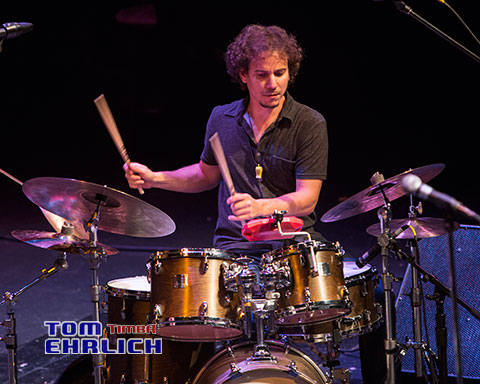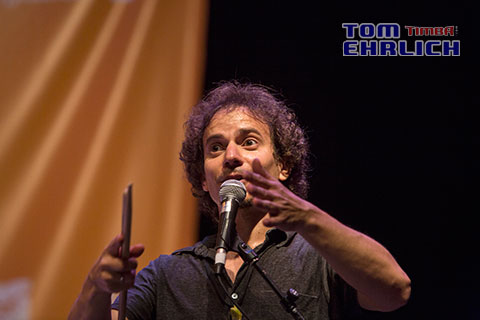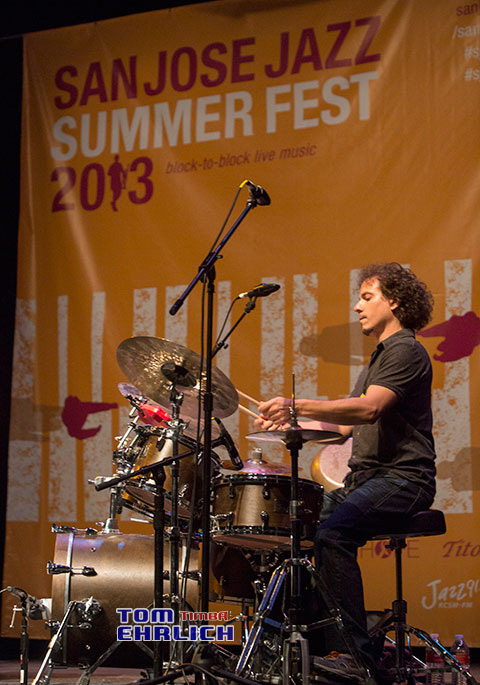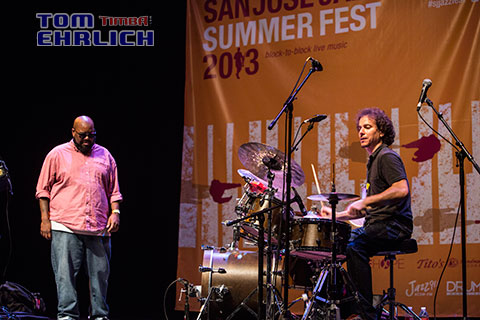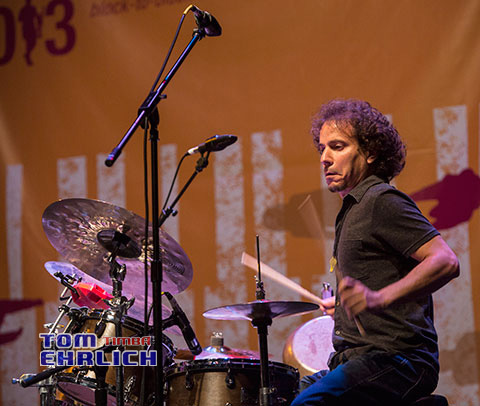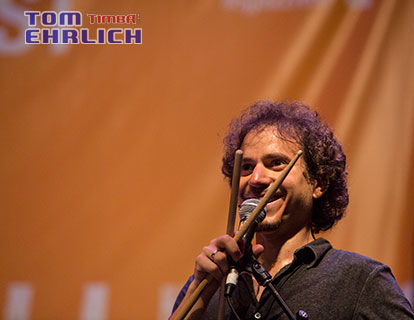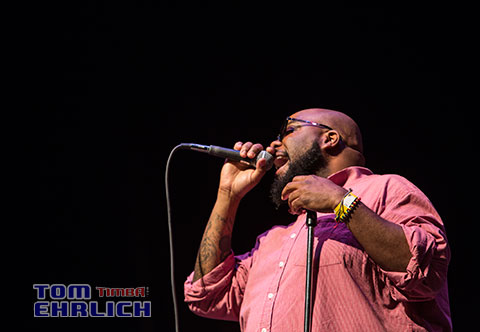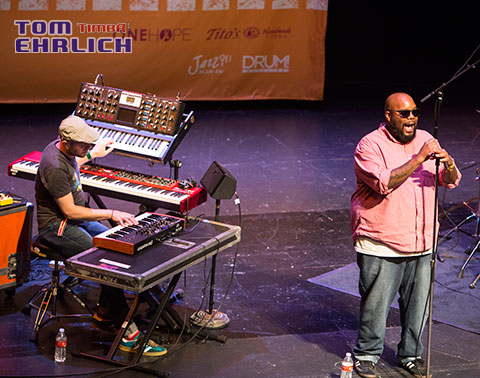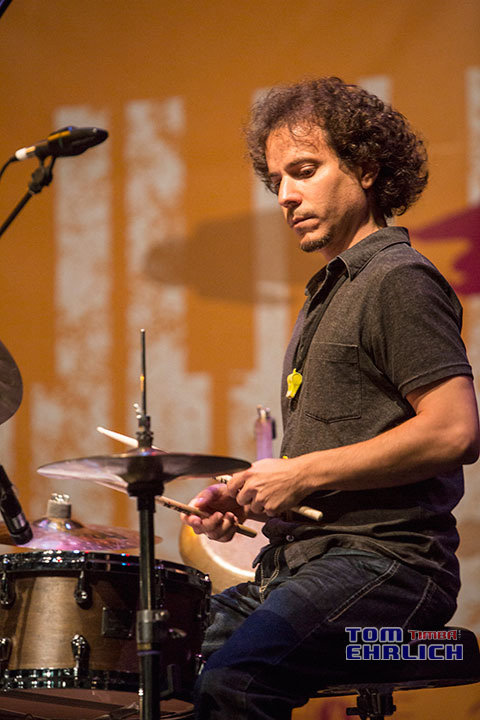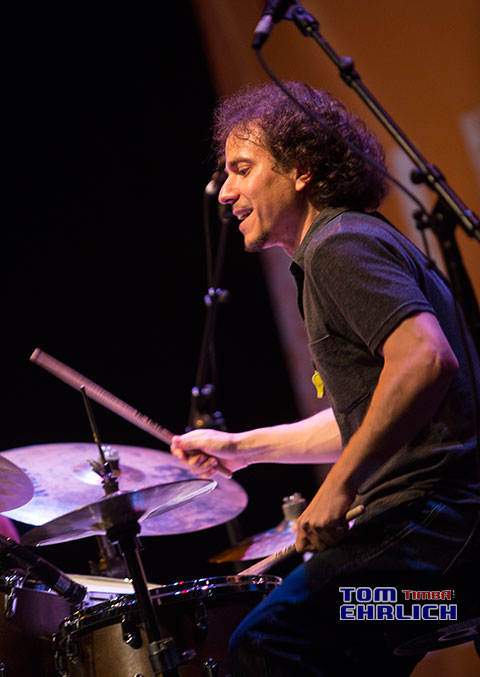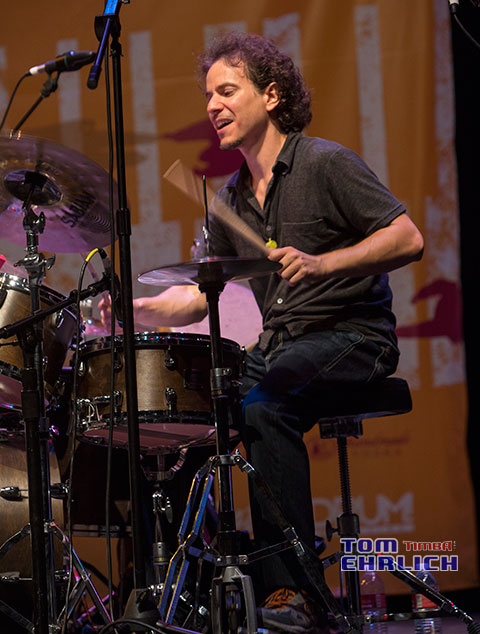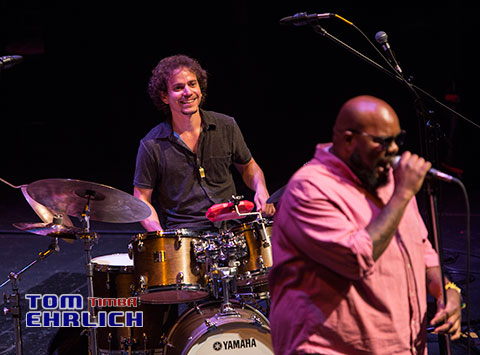 Wednesday, 30 August 2023, 11:46 AM