Tom Ehrlich - 2017 Yissy Garcia
YISSY GARCIA AND BANDANCHA
ASHKENAZ, BERKELEY, CA
DECEMBER 6, 2017
PHOTOS BY TOM EHRLICH © 2017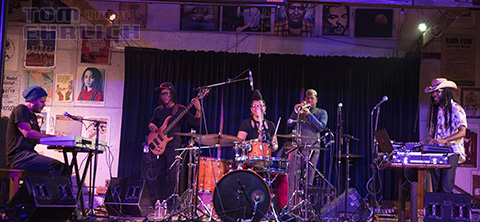 YISSY GARCÍA - LEADER AND DRUM SET
JORGE ARAGON - KEYBOARD
JULIO REGAL - TRUMPET
JULIO CESAR GONZÁLEZ - BASS
DJ JIGÜE
It was Yissy García and Bandancha's first trip to the Bay Area and they showed why they are one of the hottest new bands in Havana's music scene. I attended the last of three performances in the area (one show at Cafe Stritch in San Jose. Club Uh in Oakland and the last at Ashkenaz in Berkeley).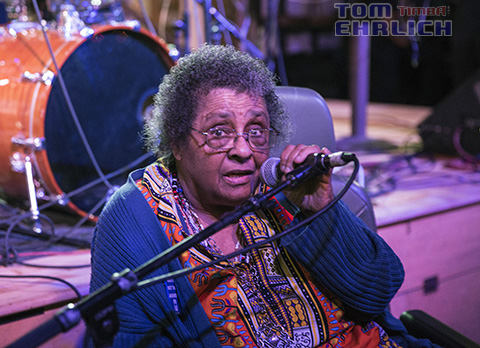 DJ Avotcja from radio station KPFA introduced the group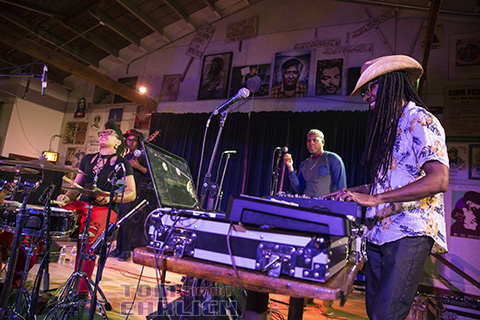 Yissy García drums,DJ Jigüe, Julio Regal shaker and Julio Cesar González bass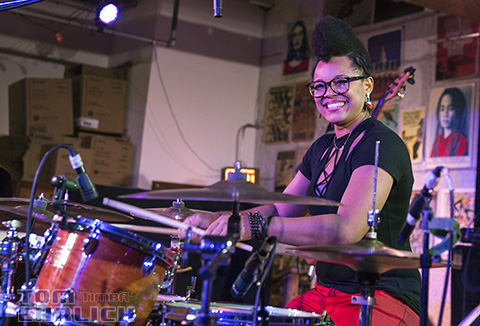 Yissy García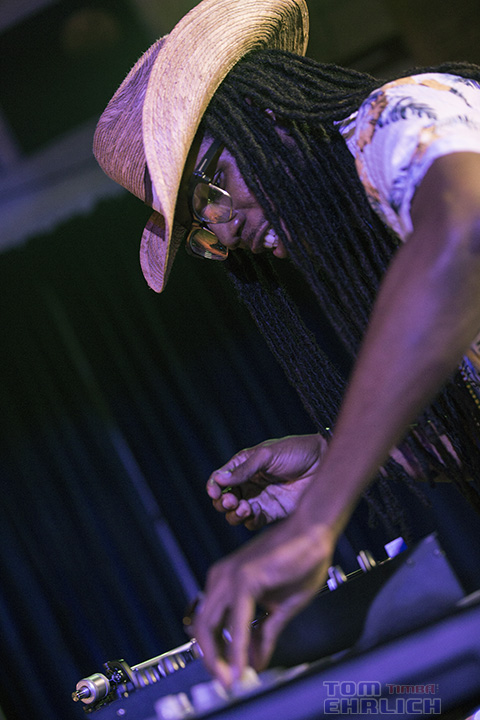 DJ Jigüe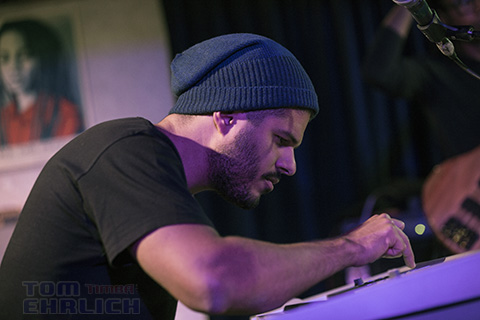 Jorge Aragon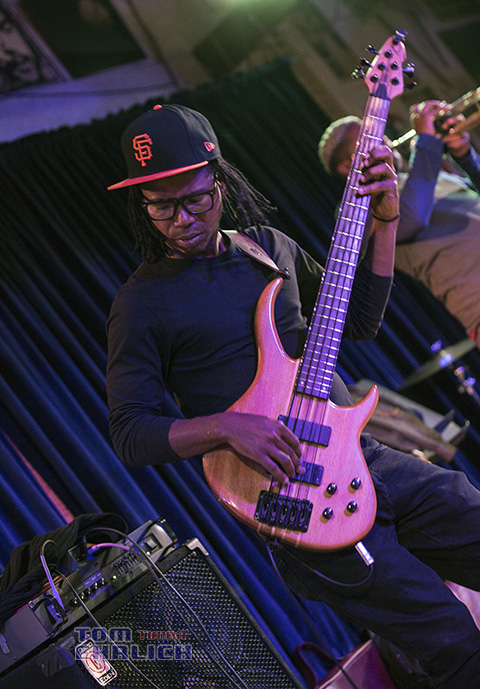 Julio Cesar González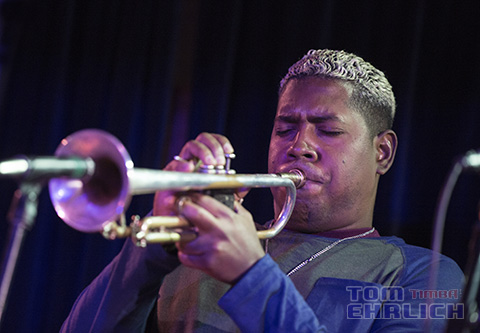 Julio Regal
Bandancha's music is a danceable, funky, hip blend of Cuban popular music, funk, hip hop and jazz, driven by the outstanding drumming of Yissy, great soloing by all, tasty DJing by Jigüe and hip arrangements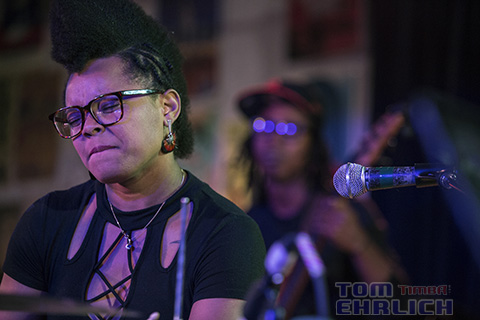 .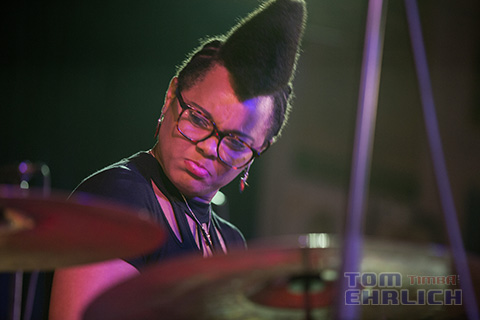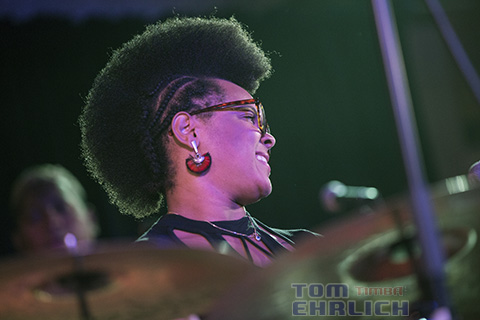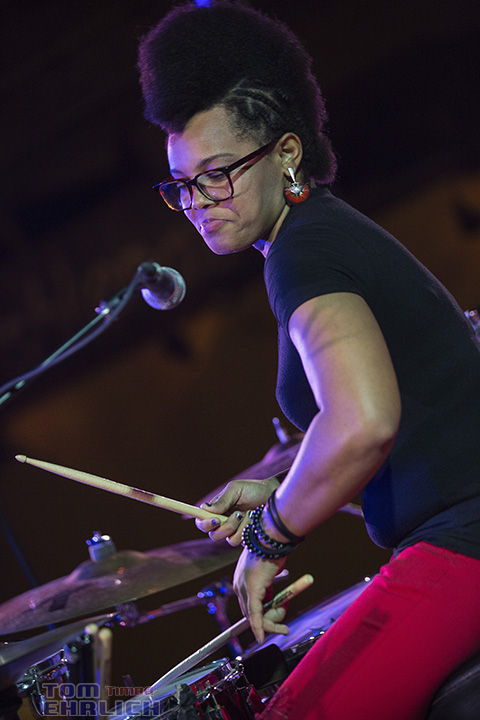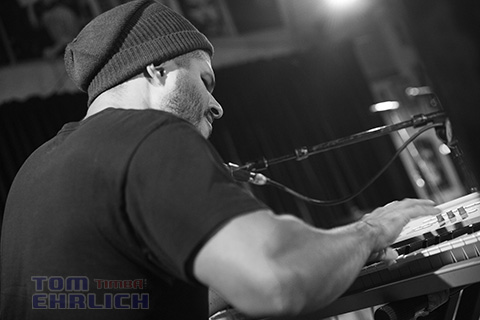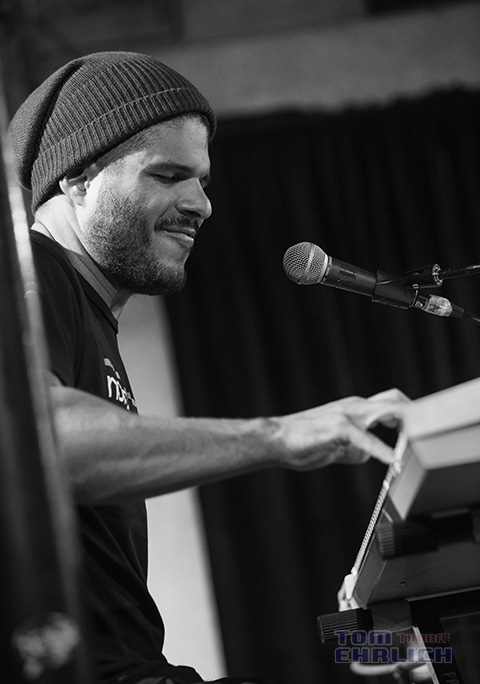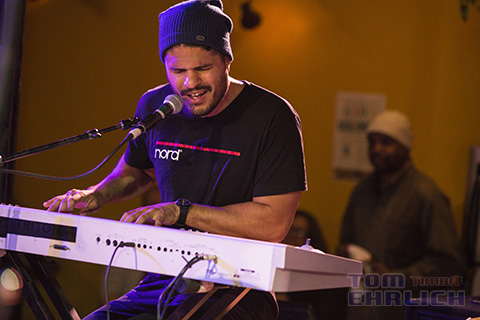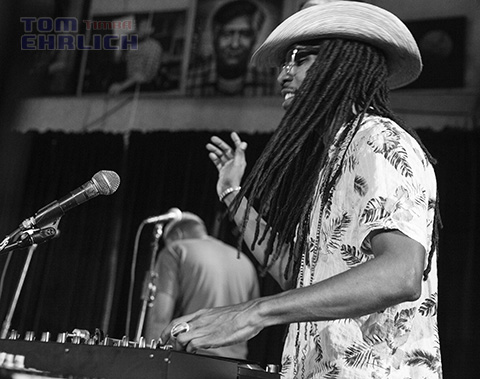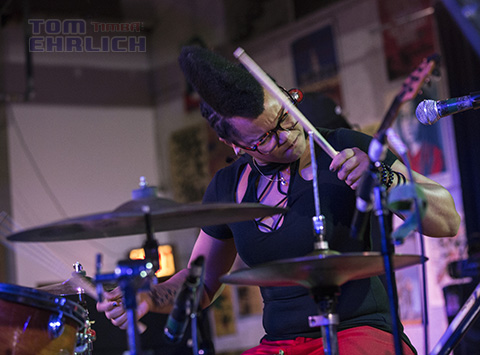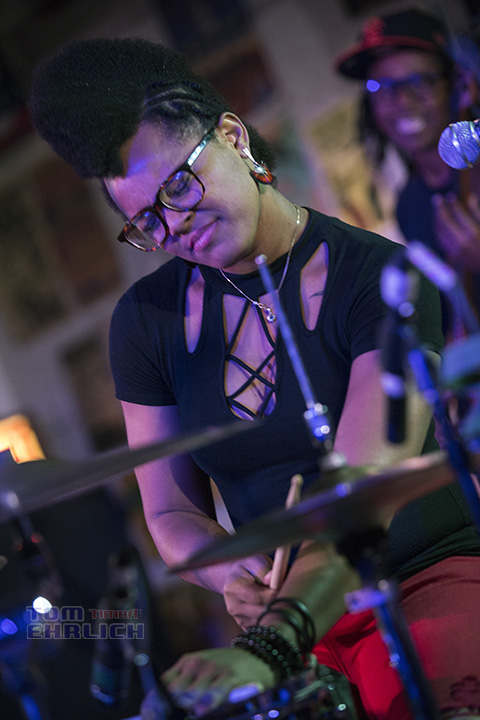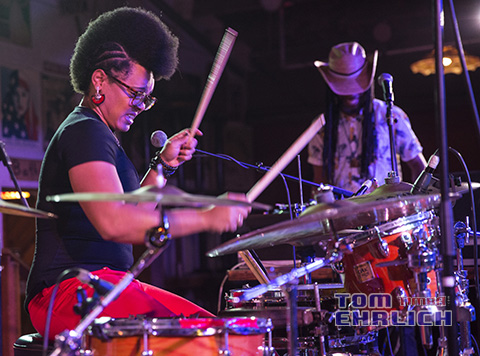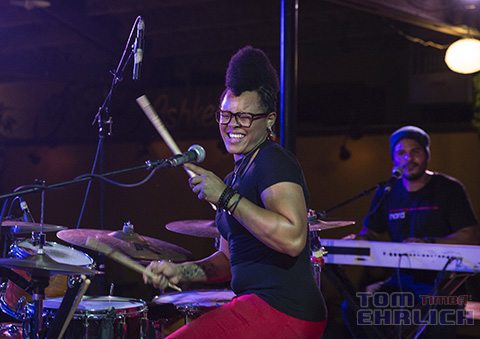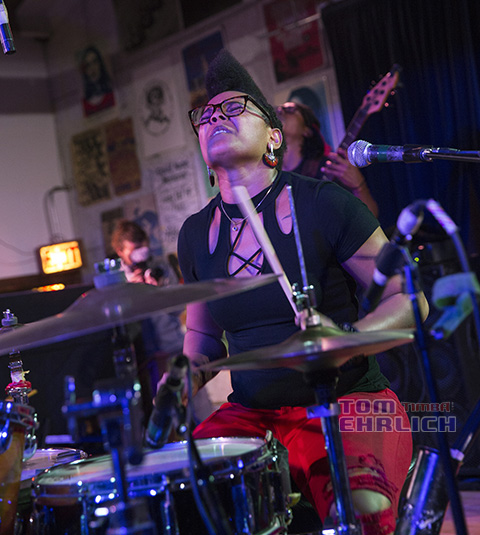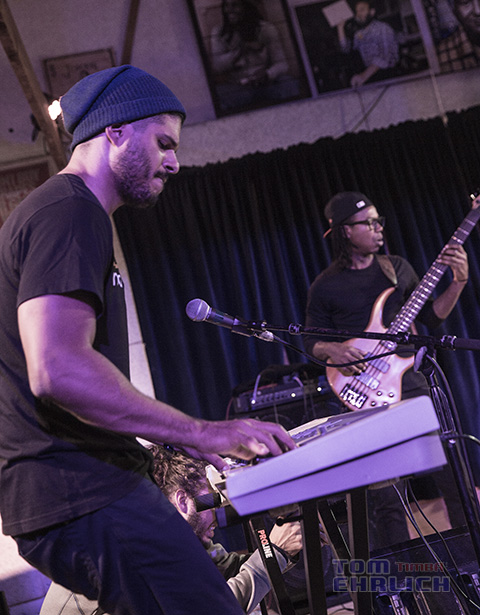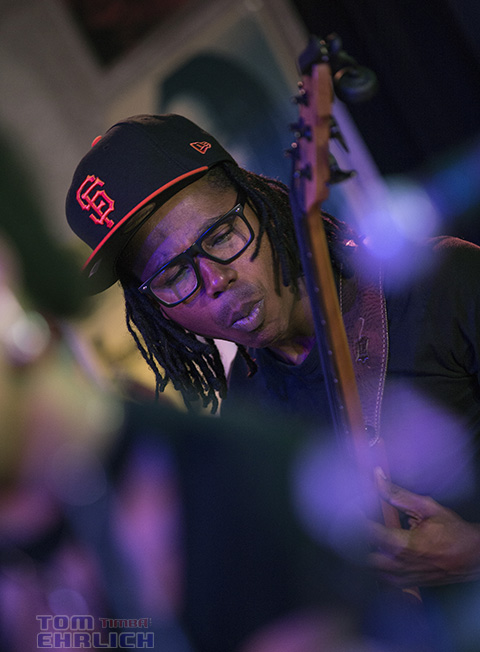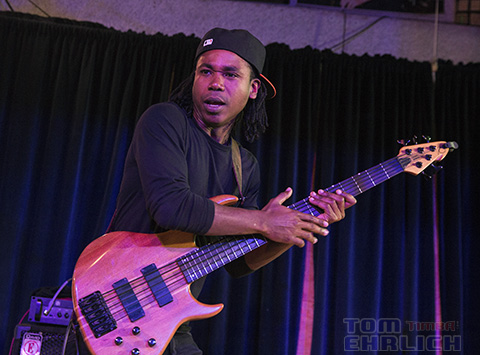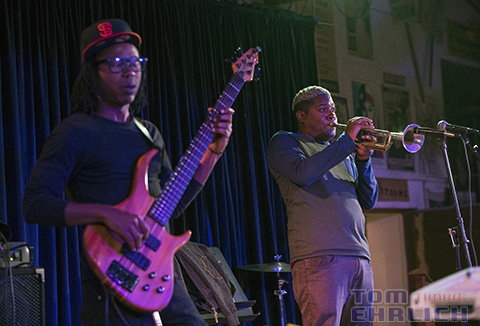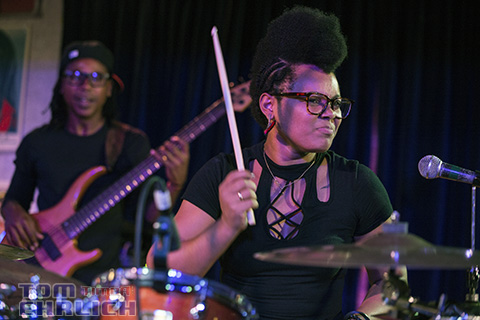 Thursday, 05 September 2019, 11:50 PM