Indice - Table of contents
New Stuff
[hide]
Photos of the Day
[hide]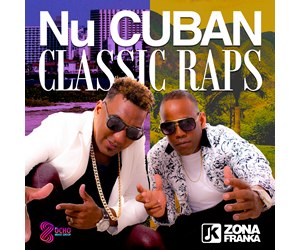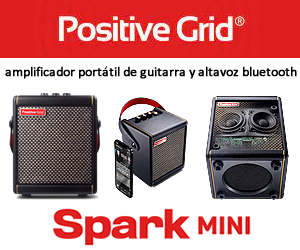 Tom Ehrlich - 11/25/2007 Nuyorican Poet's Café NYC
NEW SCHOOL UNIVERSITY
AFRO-CUBAN JAZZ ORCHESTRA
DIRECTED BY BOBBY SANABRIA
AT NUYORICAN POETS CAFE
NEW YORK CITY
NOVEMBER 25, 2007

PHOTOS AND TEXT BY TOM EHRLICH © 2008
SOME TEXT PROVIDED BY BOBBY BOBBY SANABRIA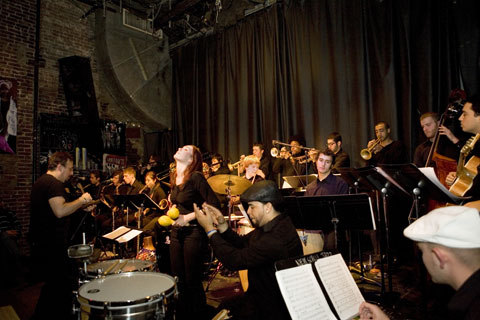 The Band directed by Bobby Sanabria
Bobby Sanabria provided the following description of the band - The New School Unviersity Afro-Cuban Jazz Orchestra is composed of undergraduates of the New School's Jazz and Contempory Music Program, who are seeking a Bachelor's of Music in Jazz Studies. This 23 piece big band explores the canon of masterworks by Machito, Tito Puente, Tito Rodríguez, Chico O'Farill, Mario Bauzá and others, as well as premiering new works that represent the future of the music. The band is directed by associate professor, Bobby Sanabria.
Besides being a professor at both the New School and the Manhattan School of Music, multiple Grammy nominee Bobby Sanabria is one of the major percussionists, band leaders and historians of Afro-Caribbean music in the world. His latest CD "Big Band Urban Folktales" has been nominated this year for a Grammy in the latin jazz category .
As can be seen by the photos that follow, Sanabria leads as he plays varoius percussion instruments, the drum set and singing lead and background vocals. Bobby had those students sounding great.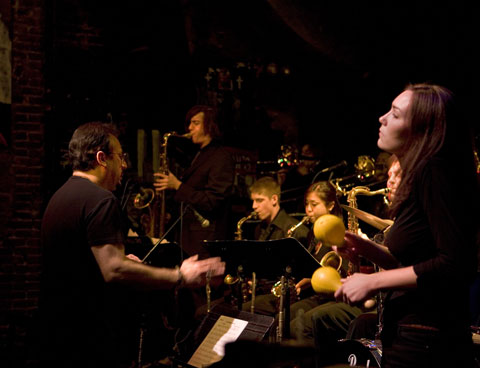 Bobby Sanabria directing the band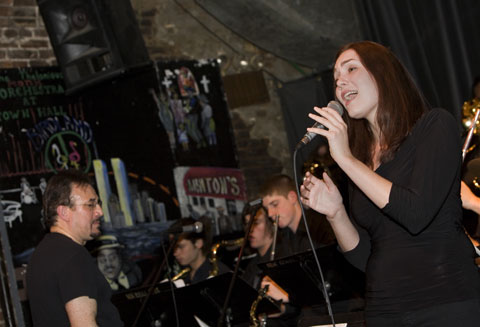 Vocalist Natalie John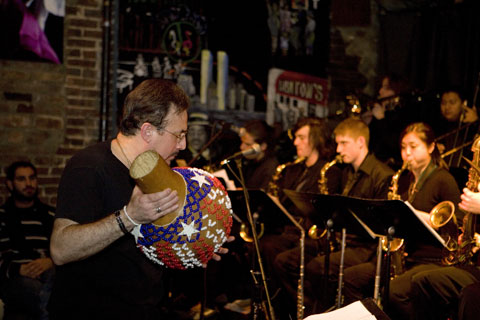 Bobby Sanabria on chékere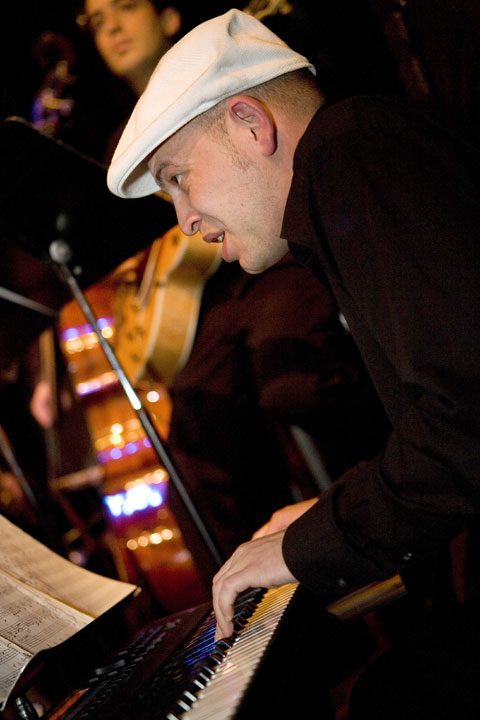 Keyboards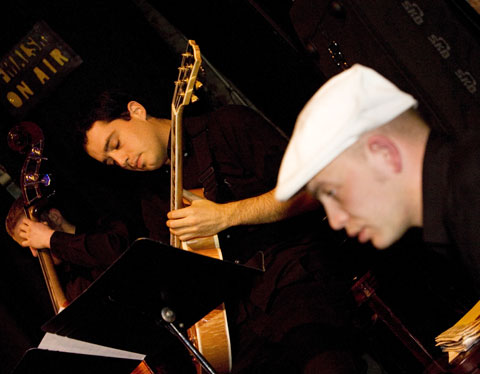 Guitar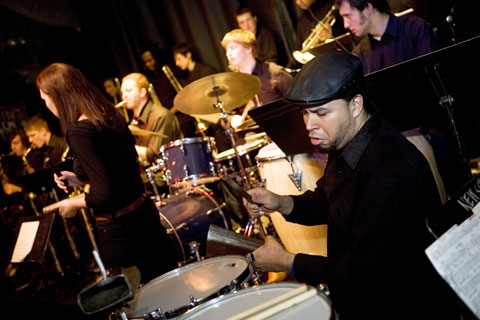 Obanilú Iré Allende on Bell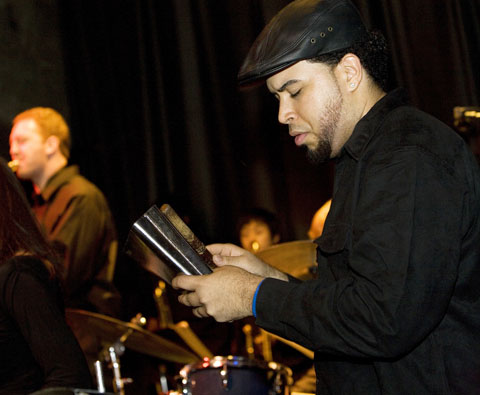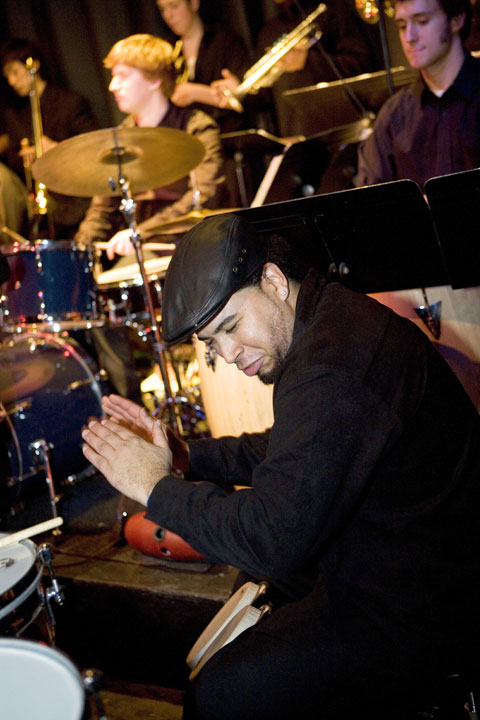 Obanilú Iré Allende on bongó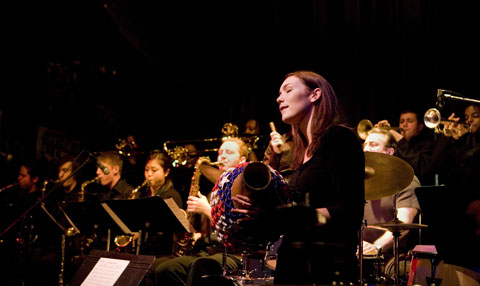 Vocalist Natalie John on chékere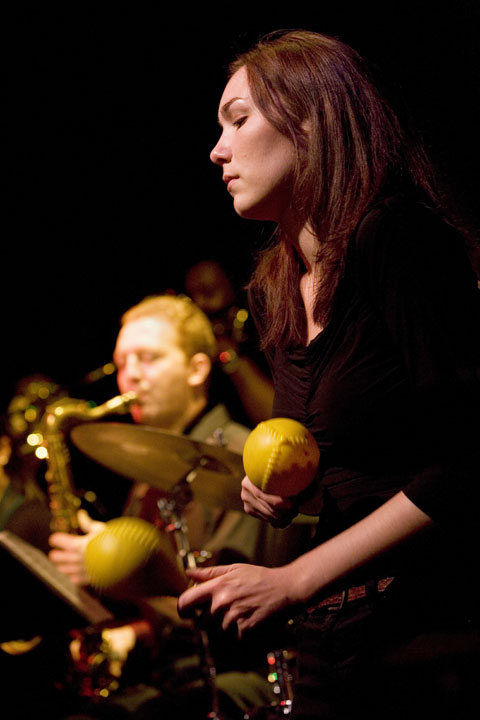 Vocalist Natalie John on maracas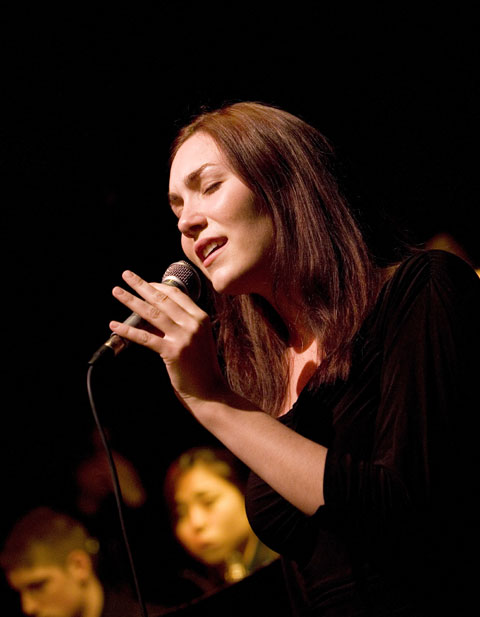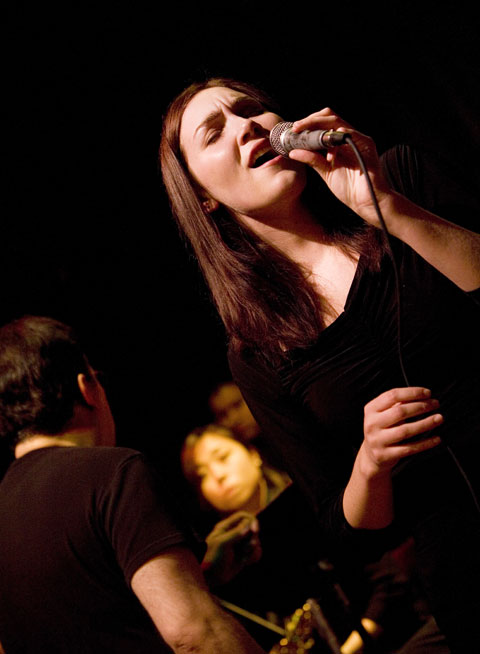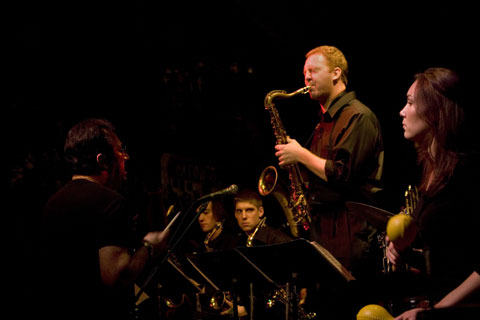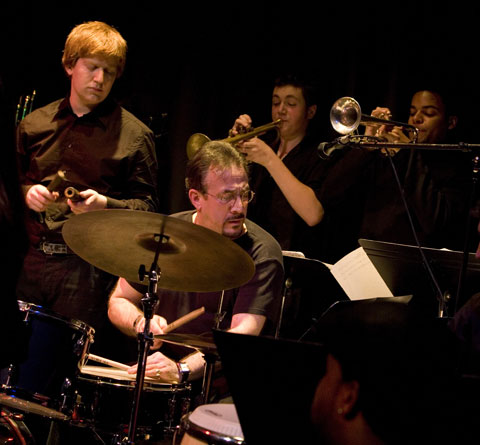 Bobby Sanabria on drum set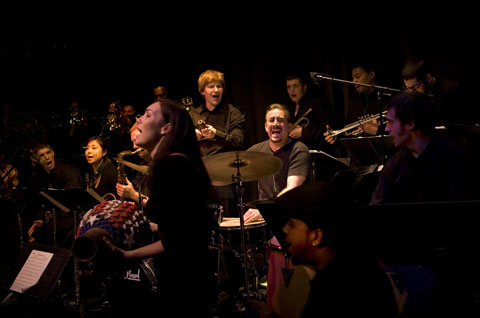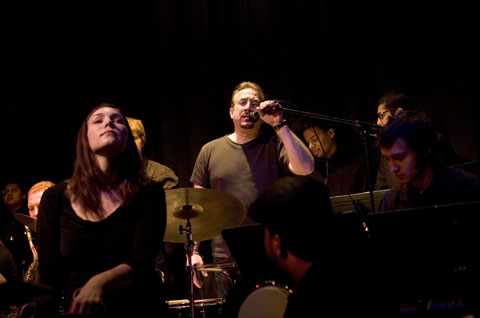 Bobby Sanabria on vocals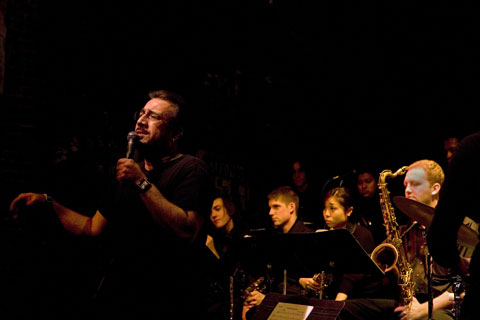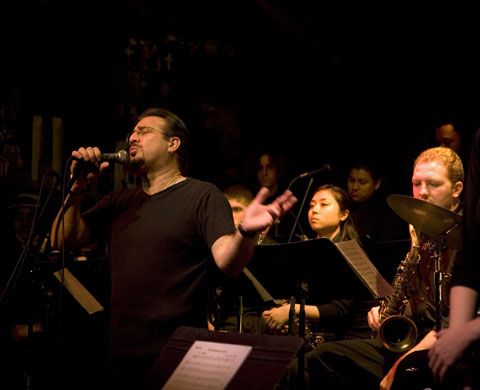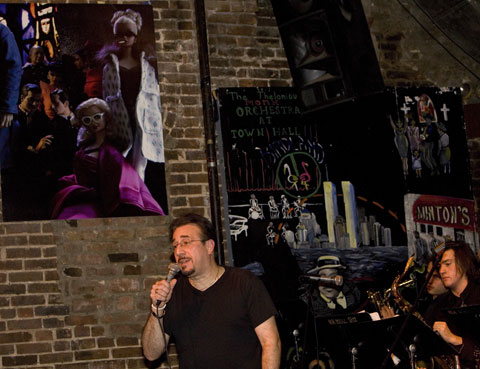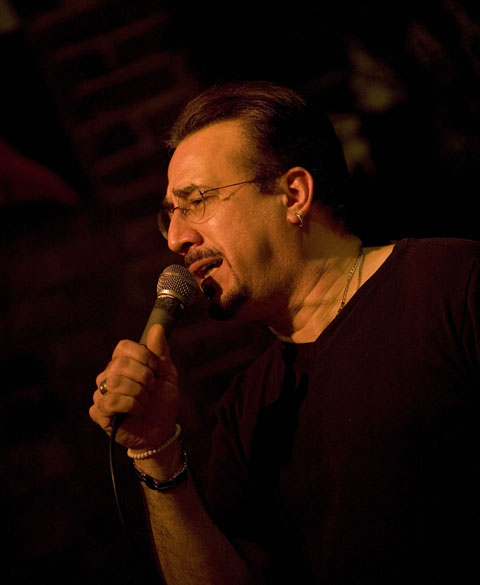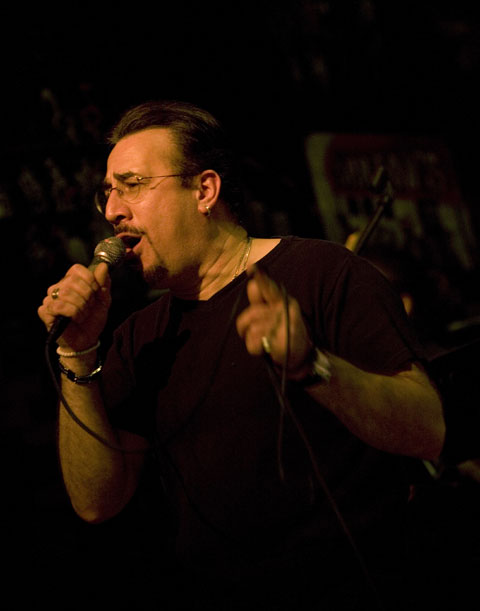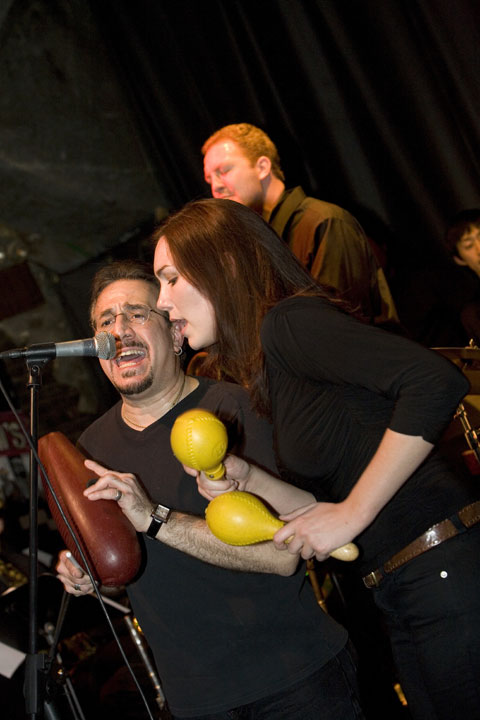 Bobby Sanabria and Natalie John on vocals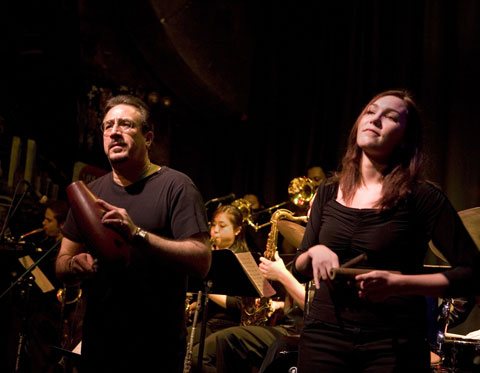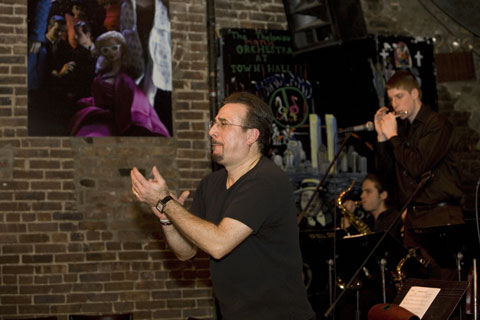 Bobby Sanabria clapping the clave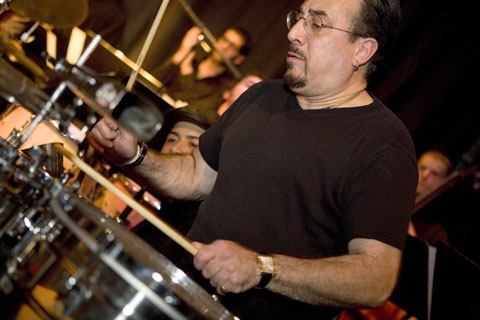 Bobby Sanabria on timbales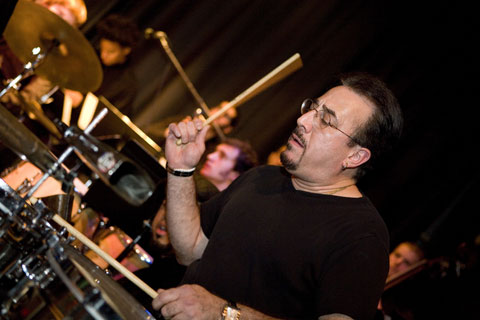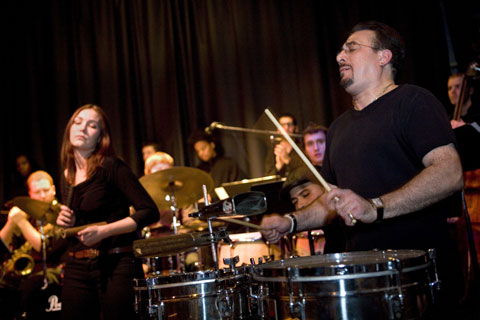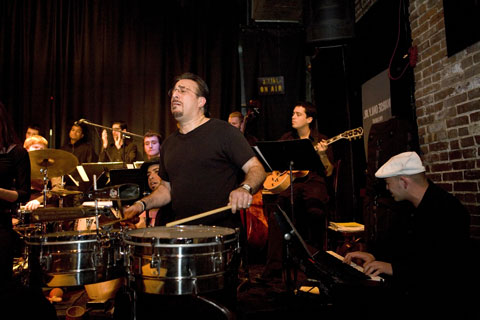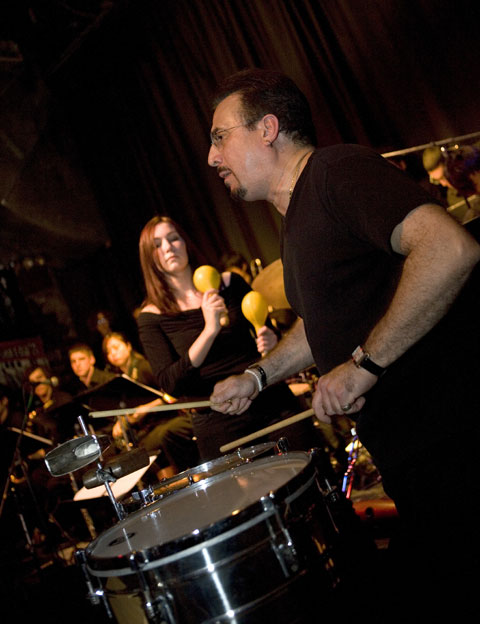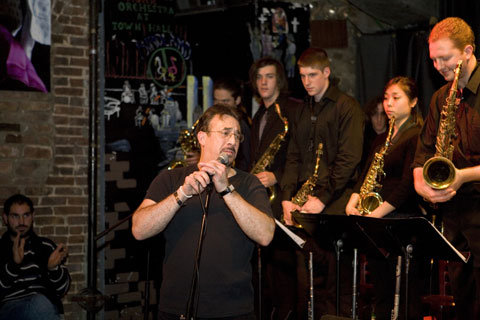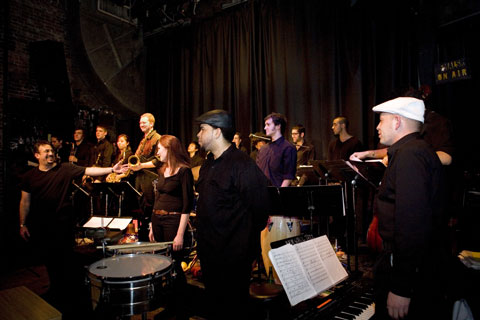 Monday, 24 December 2012, 01:42 AM