Indice - Table of contents
New Stuff
[hide]
Photos of the Day
[hide]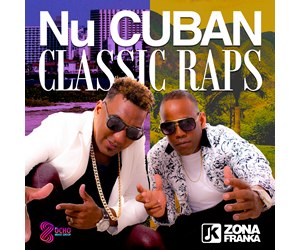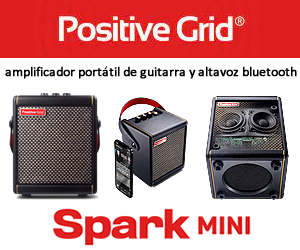 Tom Ehrlich - 12/4/2007 Zinc Bar NYC
JUAN CARLOS FORMELL & SON RADICAL
WITH SPECIAL GUEST LEWIS KAHN ON VIOLIN
AT ZINC BAR IN NEW YORK CITY
"EL DIA DE CHANGO"
DECEMBER 4, 2007
PHOTOS AND TEXT BY TOM EHRLICH © 2007
SON RADICAL IS
JUAN-CARLOS FORMELL - LEADER, GUITAR
GUSTAVO AMARANTE - BASS
LUDWIG AFONSO - DRUMS
SPECIAL GUEST LEWIS KAHN - VIOLIN
Some of my musician friends have always told me to check out the Zinc Bar in downtown New York City. I finally got to experience the funky little club on December 4, 2007 as a result of Lewis Kahn (who plays violin and trombone with New York salsa icon Larry Harlow) inviting me to check him out playing with Juan-Carlos Formell's group at the Zinc Bar. The experience was one of the big surprises of my trip to the Big Apple. I had heard a lot about Juan-Carlos Formell, but never had seen him perform before and honestly did not expect to like the music that much. Juan-Carlos describes his music as "rock en clave" and I am not a big rock music fan. I was completely blown away by the music and am now a big fan of Juan-Carlos. The music is hard to categorize and describe. I would call it jazzy Cuban folk rock, with beautiful poetic words and instrumental solos. Lewis Kahn's violin playing added a lot to the group with his incredible solos and tasty background music. Brazilian bass player Gustavo Amarante and Cuban born, U.S. raised drummer Ludwig Afonso blended perfectly with Juan-Carlos and gave strong performances.
Great night of music, great little club.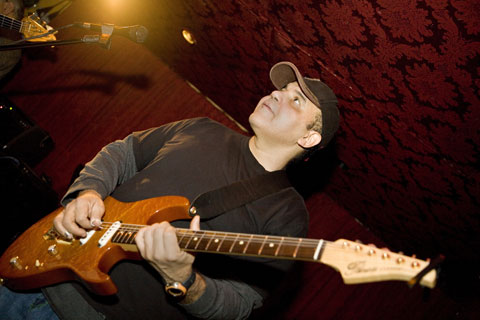 Juan-Carlos Formell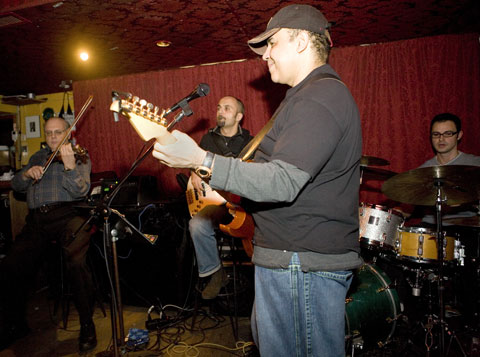 Lewis Kahn violin, Gustavo Amarante bass, Juan-Carlos Formell guitar, and Ludwig Afonso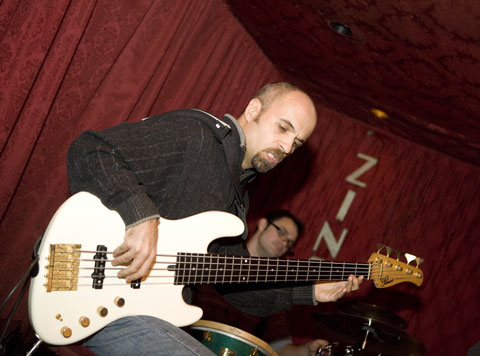 Gustavo Amarante bass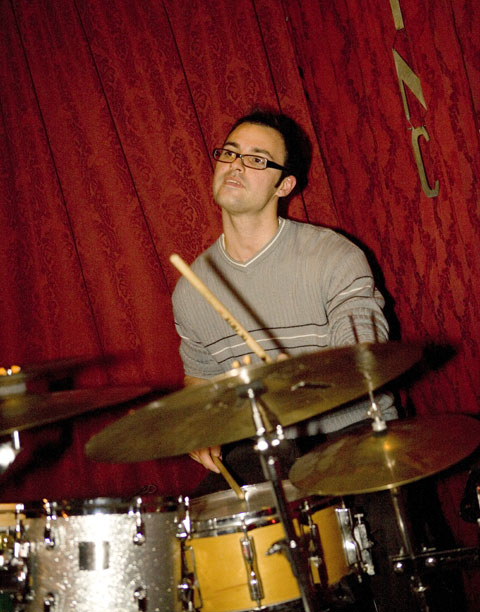 Ludwig Afonso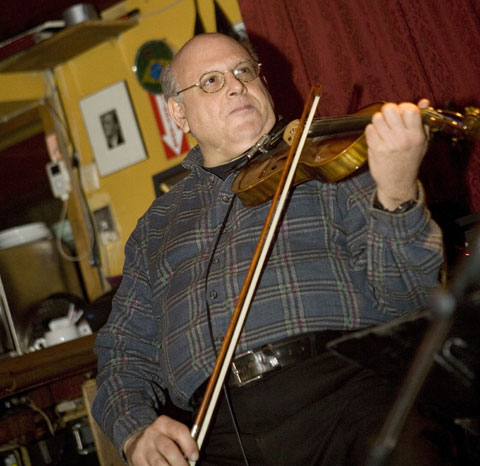 Lewis Kahn
Lewis Kahn has been part of the New York salsa scene since the 1960s and has recorded and performed with many of the major New York Salsa groups during that time. If you have any salsa recordings on the Fania label from the 1960's thru 1990's you are sure to have some with Lewis either playing violin or trombone. The list of recordings in which he has particpated is a who's who of the New York Salsa/Latin Jazz scene - Tito Puente, Eddie Palmieri, Ruben Blades, Willie Colon, Celia Cruz, Fania All Stars, Hector Lavoe and Chocolate Armenteros to name a few.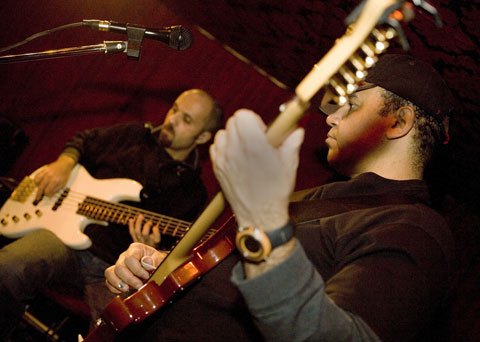 Juan-Carlos Formell guitar and Gustavo Amarante bass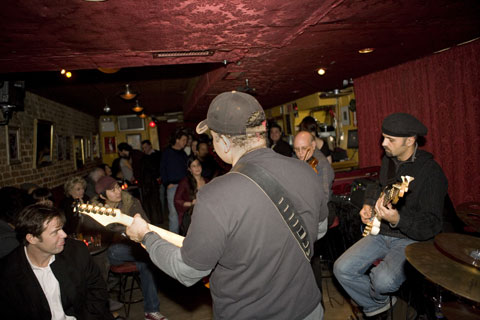 Juan-Carlos, Lewis Kahn and Gustavo Amarante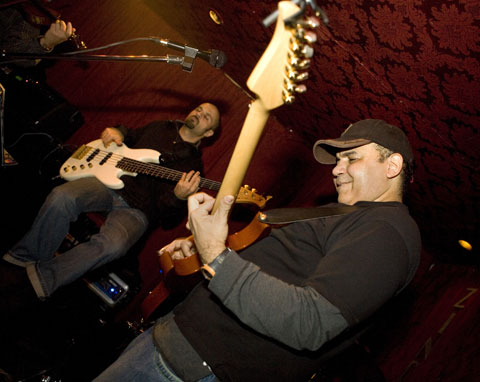 Juan-Carlos guitar and Gustavo Amarante bass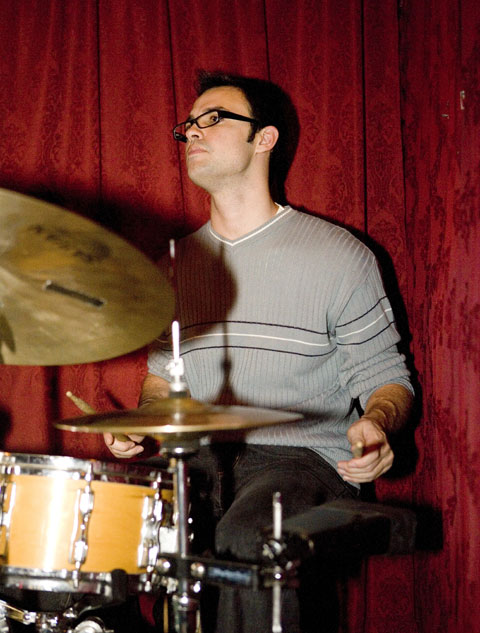 Ludwig Afonso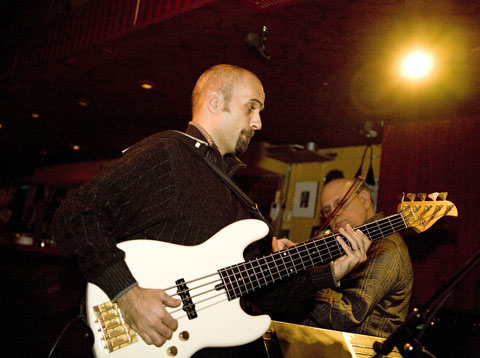 Gustavo Armarante bass, Lewis Kahn violin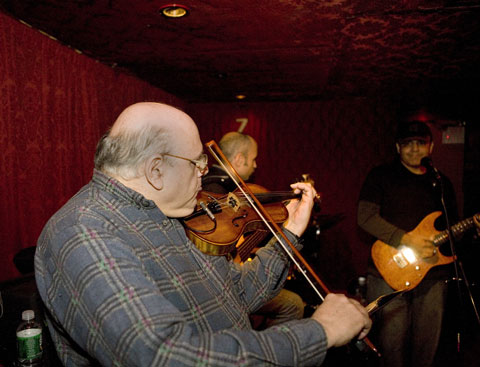 Lewis Kahn violin and Juan-Carlos guitar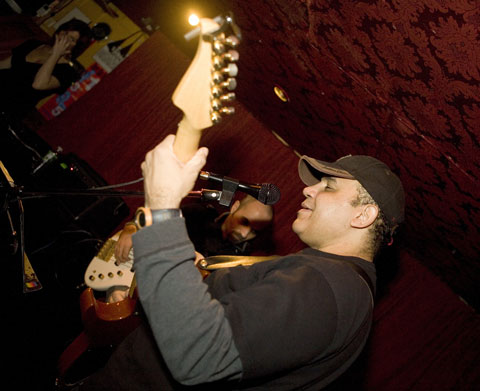 Juan-Carlos and Gustavo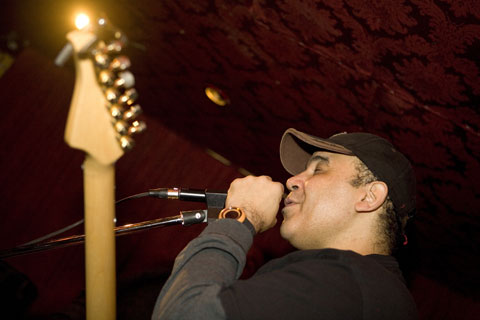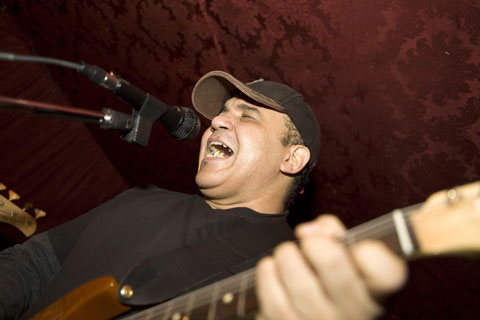 Juan-Carlos singing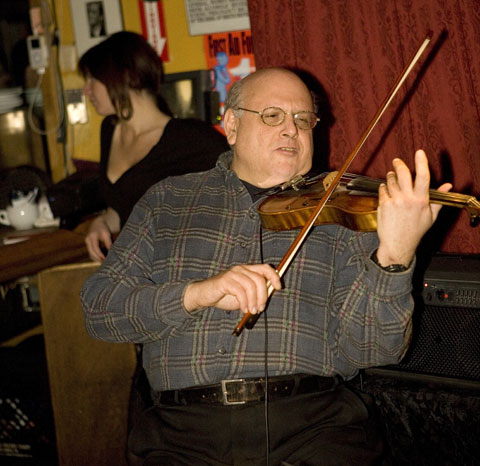 Lewis Kahn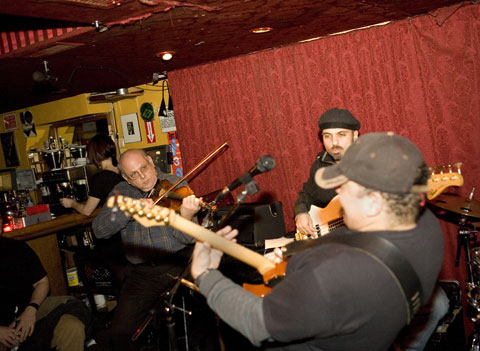 Lewis Kahn violin, Gustavo Amarante bass and Juan-Carlos guitar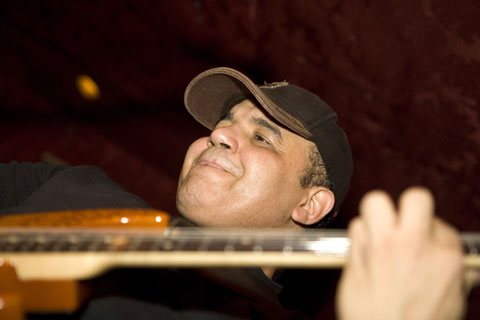 Juan-Carlos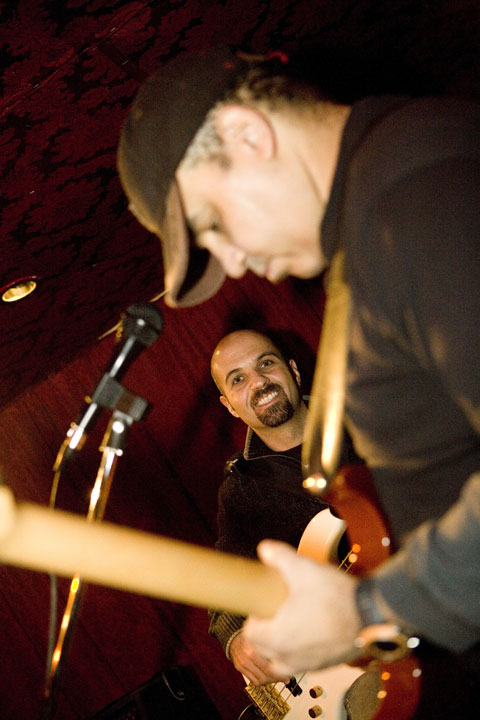 Gustavo bass and Juan-Carlos guitar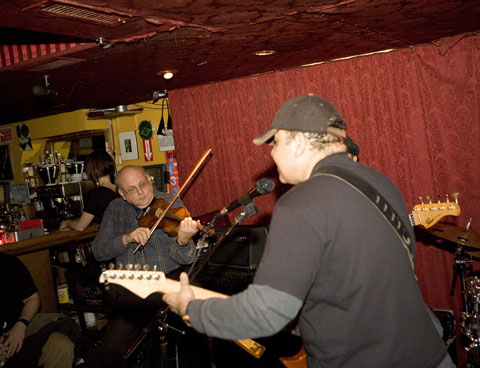 Lewis Kahn and Juan-Carlos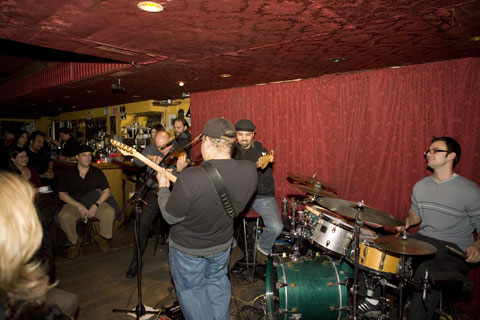 The group in a groove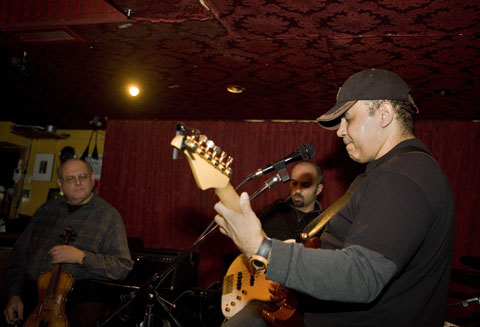 Lewis, Gustavo, Juan-Carlos
Monday, 24 December 2012, 01:42 AM