Tom Ehrlich - 2012 San José Jazz Festival Part 4
2012 SAN JOSÉ JAZZ FESTIVAL
SUNDAY 8/12/2012
PHOTOS BY TOM EHRLICH © 2012
This completes my report fo the 2012 San José Jazz Festival. It includes photos of Anthony Blea y Su Charanga, Natalie Cressman & Secret Garden, Diane Reeves, High School All Stars, Terrance Blanchard and Team Bahia (Bay Area All Star Timba band).
Anthony Blea y Su Charanga
Anthony Blea is a classically trained violinist who straddles between playing classical music and Salsa.
This version of his Charanga brought mostly Bay Area heavy hitters together which for my money was one of the best salsa band at the jazz festival this year, with Wil Campa tying for the honors.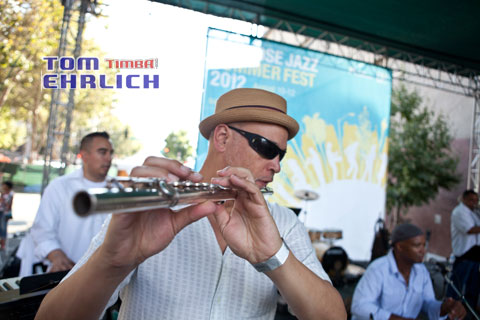 Dr. John Calloway flutist, pianist, percussionist, composer, arranger, band leader and educator.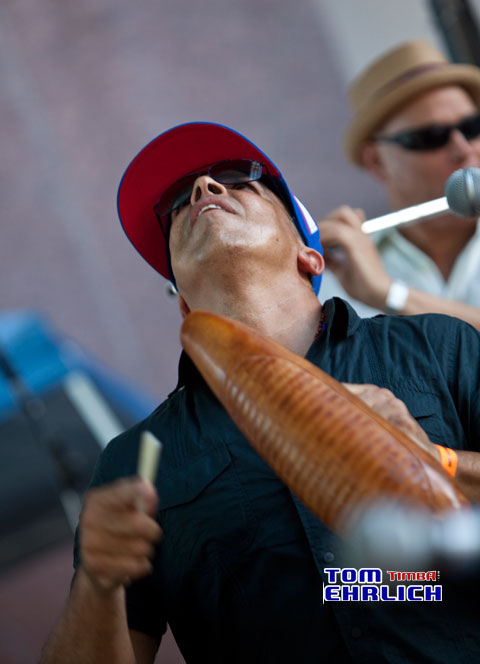 Cubano Orlando Torriente, one of the best soneros in the bay area.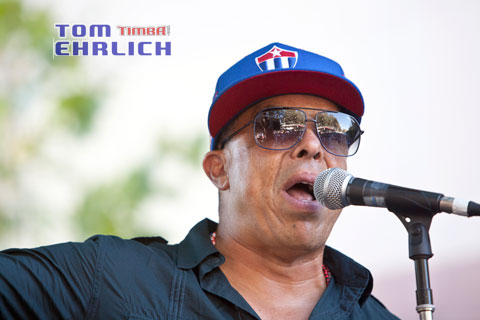 Orlando Torriente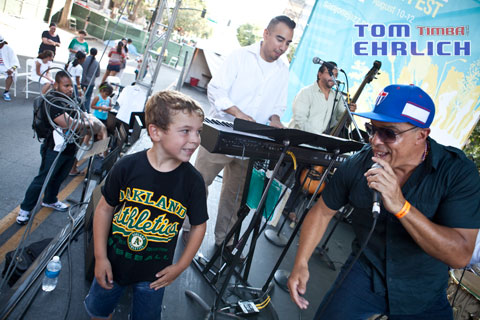 Orlando and his son on stage during the performance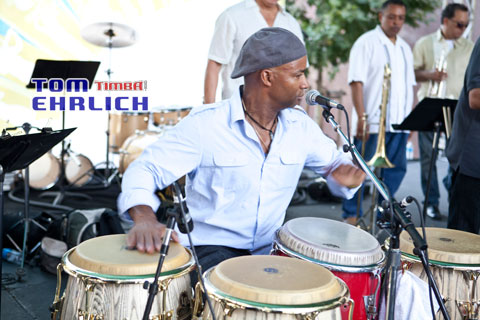 Master percussionist, band leader and educator Jesús Diaz. His band is my favorite timba/Cuban salsa band in the Bay Area.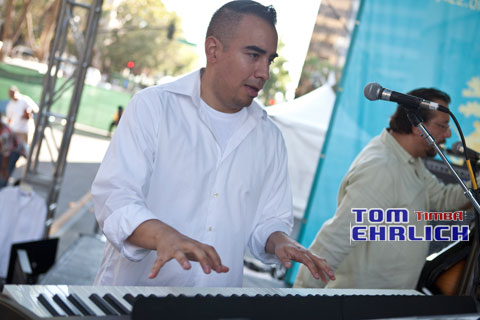 Marco Diaz plays both piano and trumpet and does quite a bit of arranging for many bands. He plays in many of the best Bay Area salsa bands and also plays Latin Jazz with John Santos.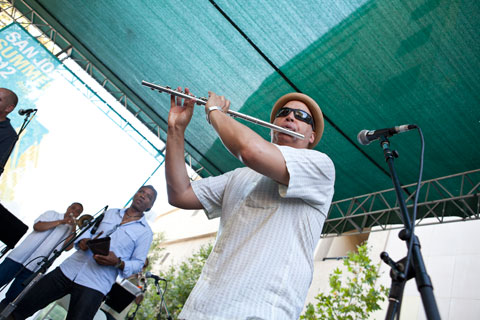 John Calloway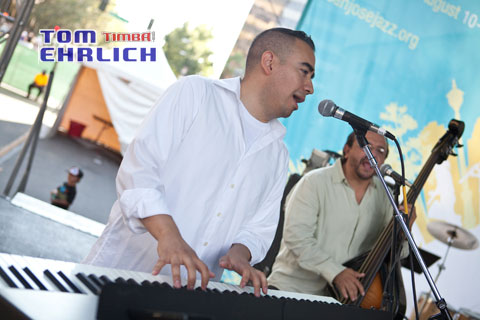 Marco Diaz

Orlando Torriente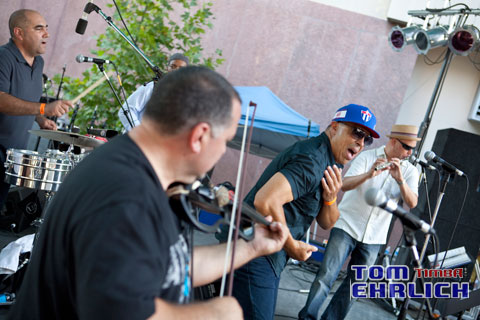 Orlando Torriente vocals, Carlos Caro timbales, John Calloway flute and Anthony Blea violin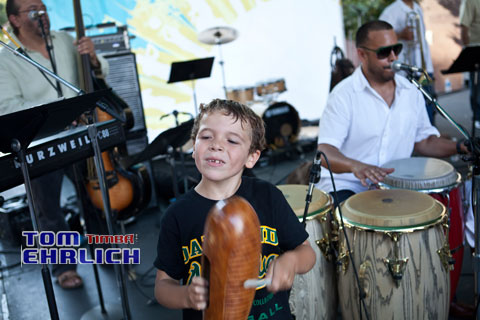 Orlando Torriente's son with Javier Navarrette on congas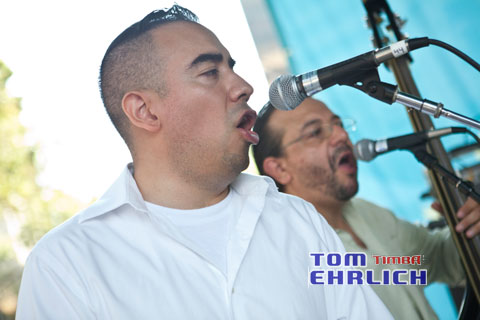 Marco Diaz and Saul Sierra singing coro. Saul plays bass and also does quite a bit of arraning and composing and also plays in many Bay Rea salsa band as well as in John Santos' Laint Jazz group.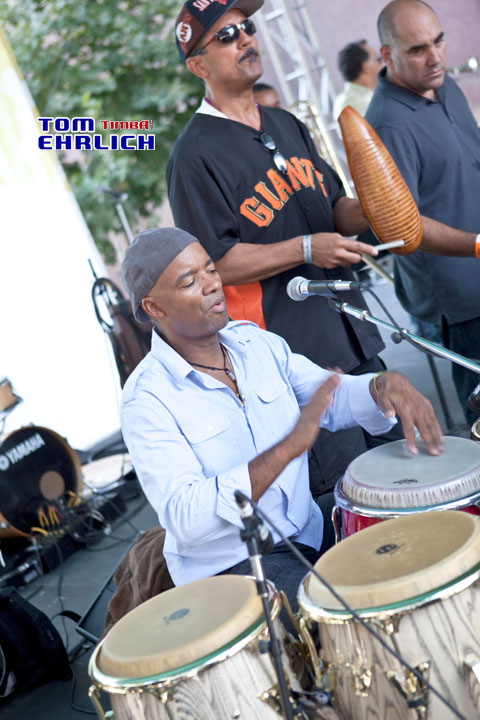 Jesús Diaz congas, John Santos guiro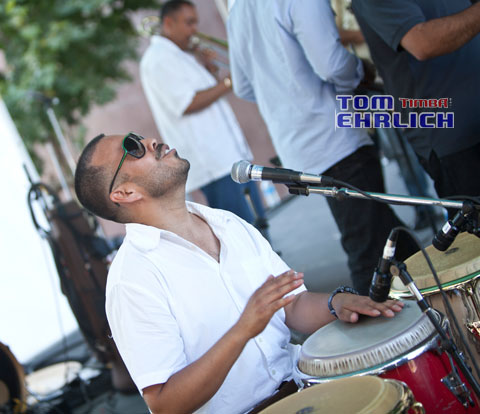 Javier Navarrette plays percussion in many Bay Area salsa and jazz groups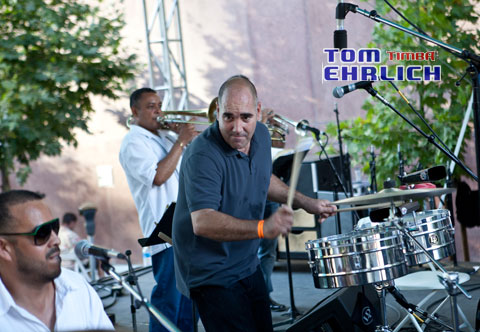 Carlos Caro another master percussionist, who also plays with many Latin Music groups in the Bay Area and is a first call percussionist for out of town groups who need him.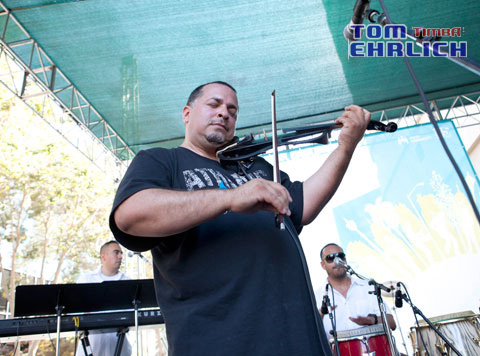 Anthony Blea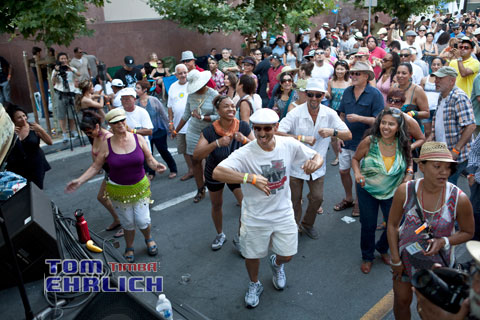 Salsa dancers by the salsa stage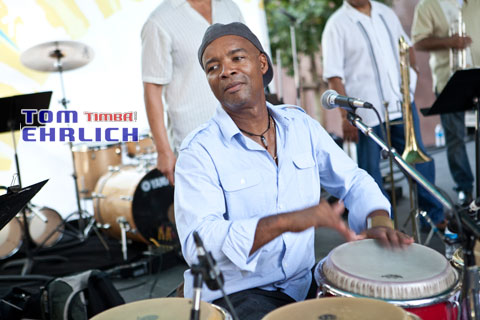 Jesús Diaz

Jesús Diaz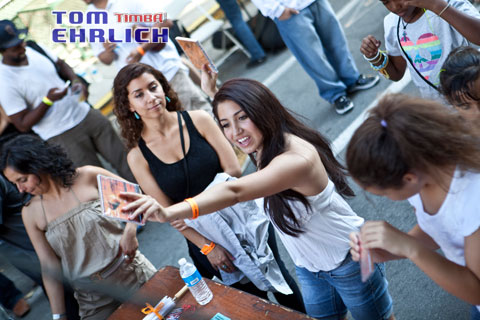 Selling copies of Anthony Blea's excellent CD "Virgen de la Caridad"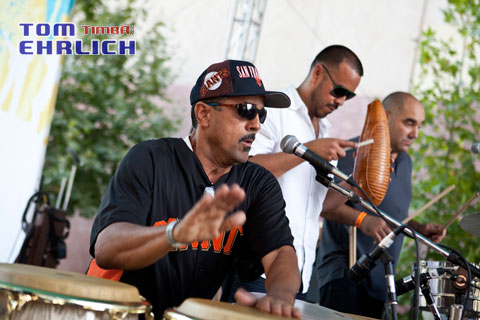 John Santos on congas, band leader, master percussionist, composer and educator. One of the truly great people in the music business.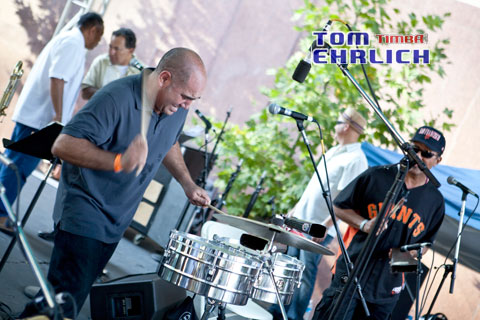 Carlos Caro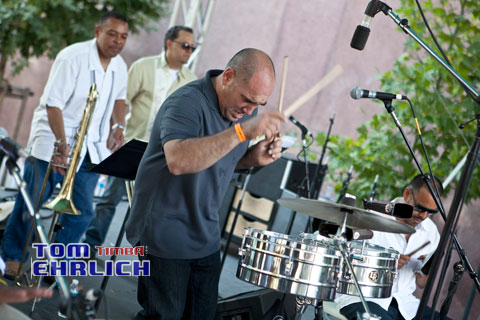 Carlos Caro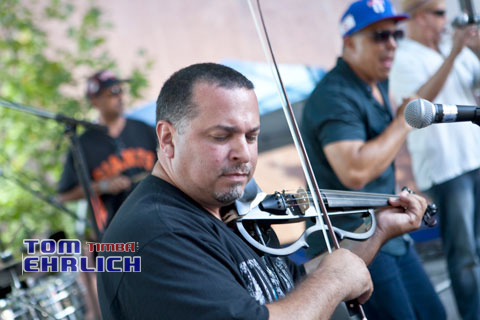 Anthony Blea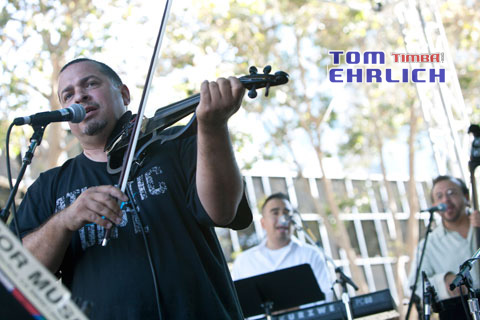 Anthony Blea
SAN JOSÉ JAZZ HIGH SCHOOL ALL STARS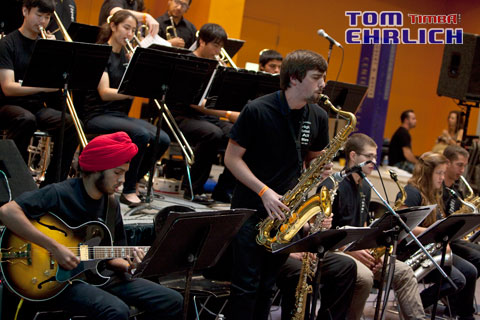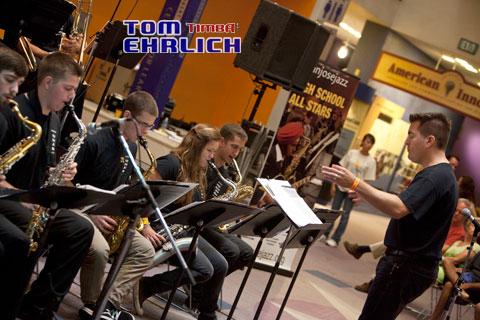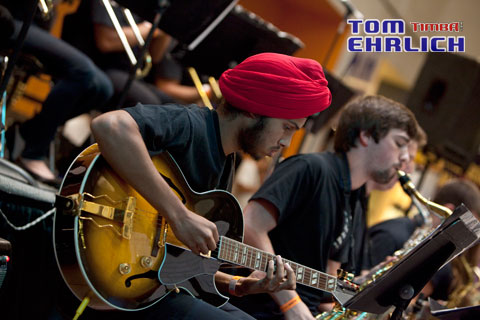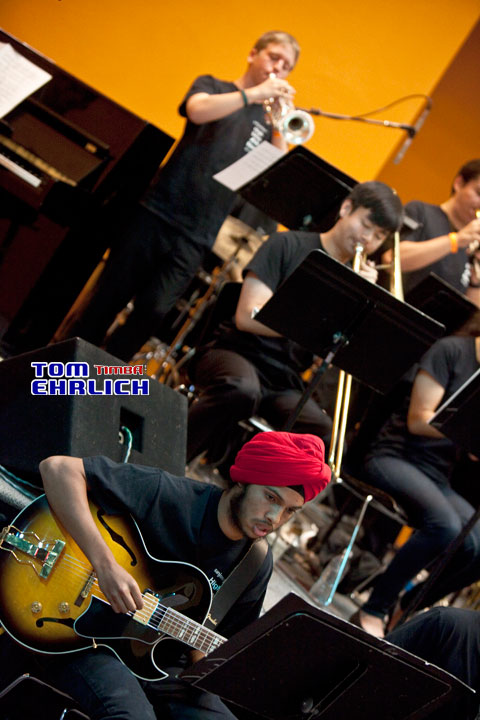 NATALIE CRESSMAN & SECRET GARDEN
21 year old Natalie Cressman is the daughter of two musicians - mother Sandy Cressman leads a group that plays Brazlian music and father Jeff Cressman is a trombonist, arrranger and master sound engineer, who is the trombonist in Santana's band.
Natalie is a trombonist, vocalist, composer and band leader. She and her band mates all study at the Manhattan School of Music in New York City. I am certain we will all be hearing a lot from Natalie in the future. Her group was one of my favorites at this years San José Jazz Festival.

Natalie Cressman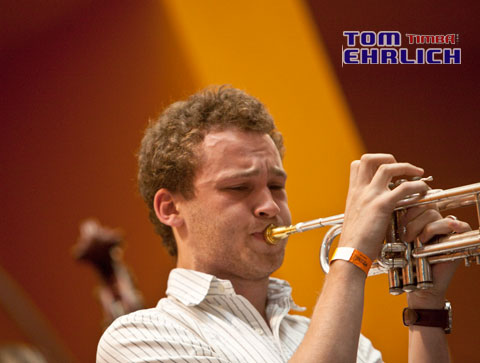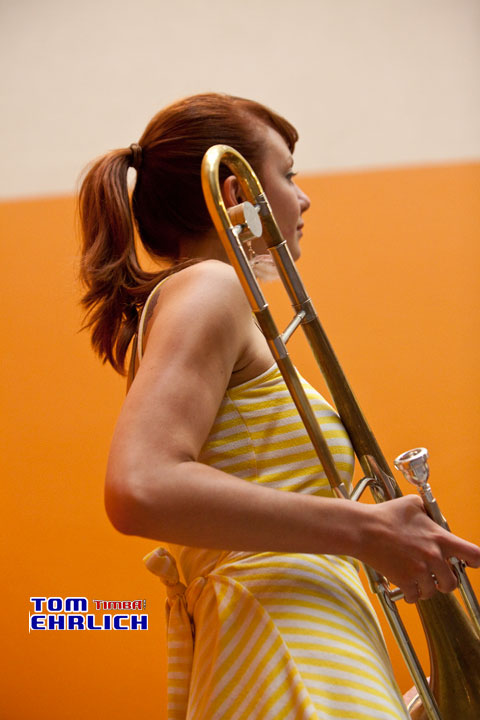 Natalie Cressman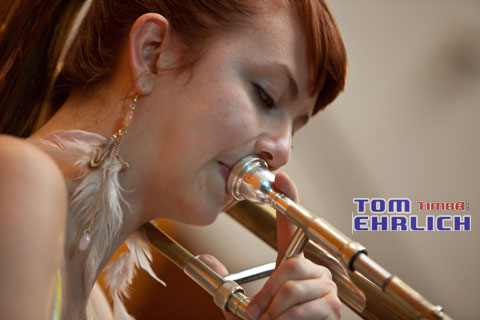 Natalie Cressman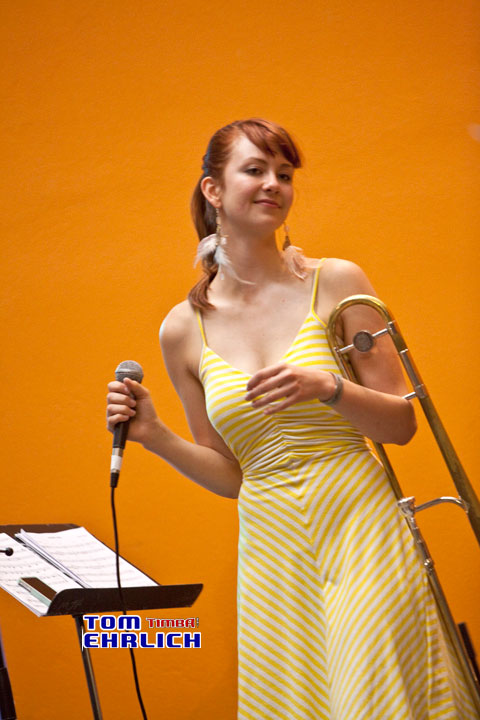 Natalie Cressman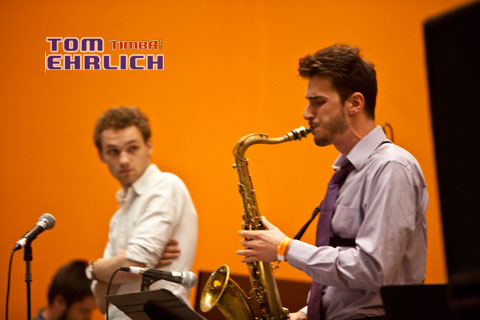 DIANNE REEVES
One of the great jazz vocalist on the scene today.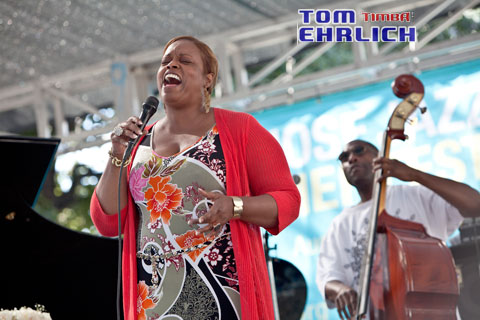 Dianne Reeves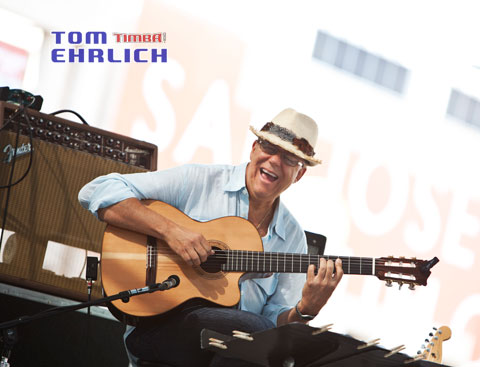 Romero Lubambo, great Brazilian guitarist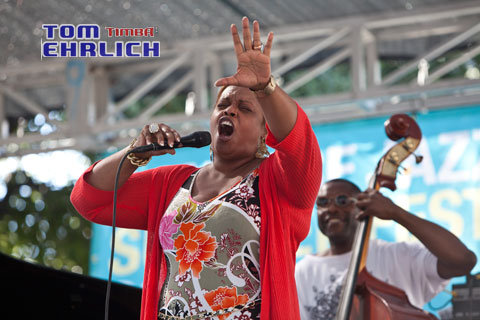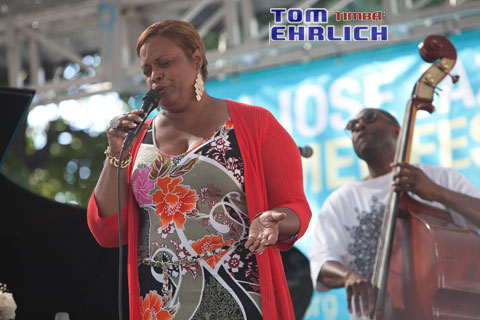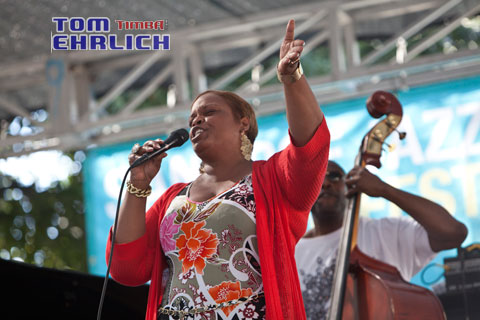 TERRANCE BLANCHARD
Terrance Balnchard is one of the premier trumpeters and composers in jazz today. Besides creating beautiful music with his quintet, he is a great composer of movie sound tracks and has composed many sound tracks for Spike Lee's movies. All his band memvers are from a youinger generation but they are all great players. On piano is yet another virtuoso from Cuba, Fabian Almazan.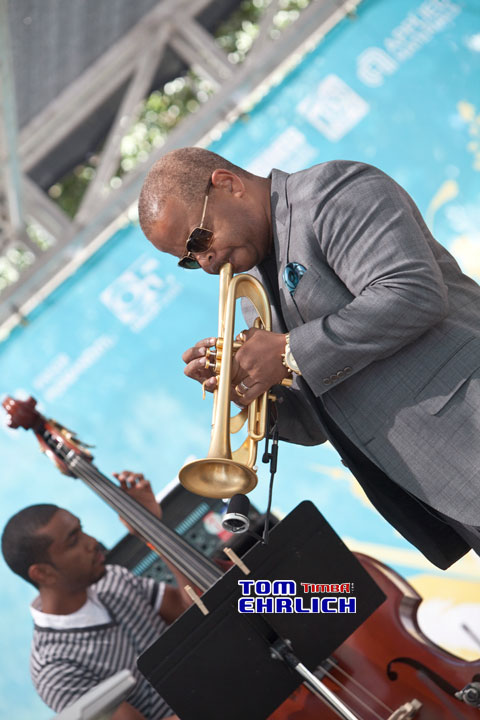 Terrance Blanchard and Joshua Crumbly bass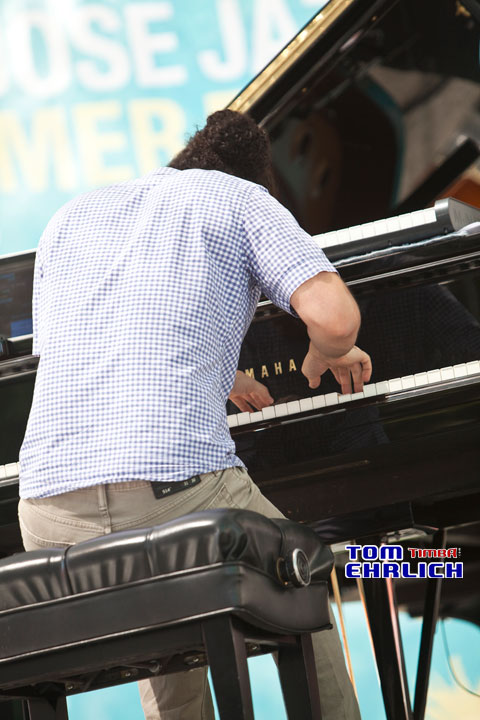 Fabian Almazan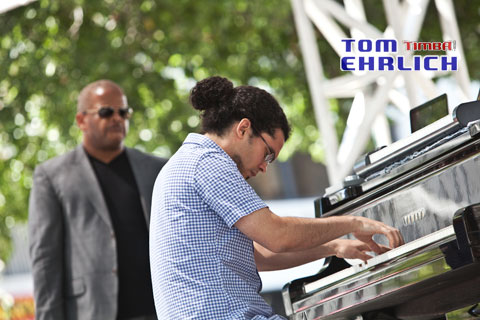 Fabian Almazan, Terrance Blanchard in the back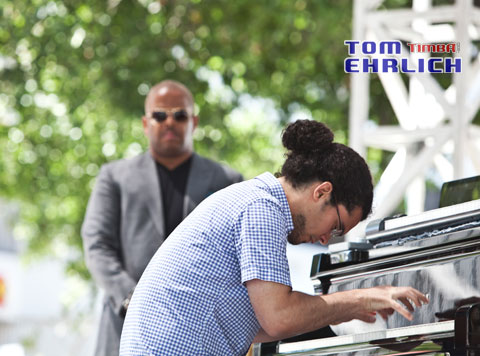 Fabian Almazan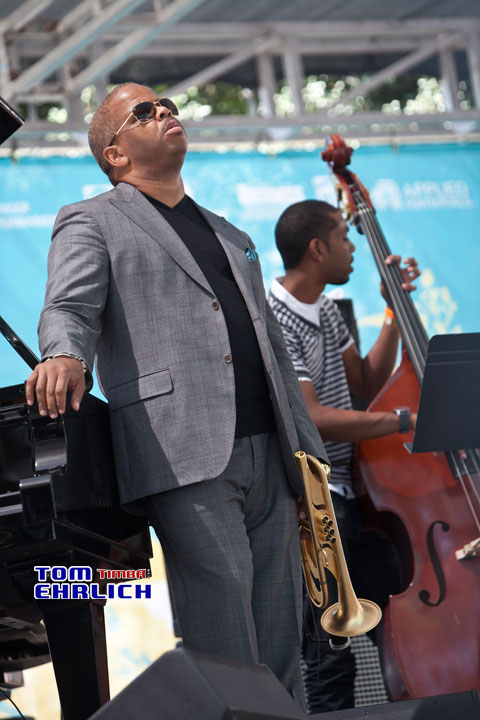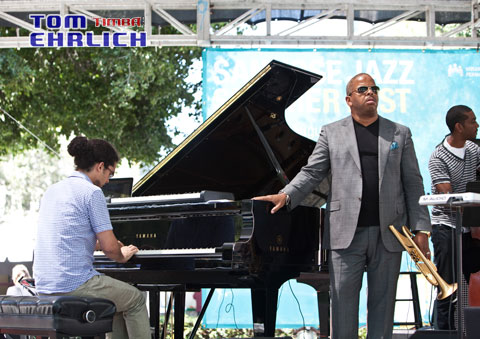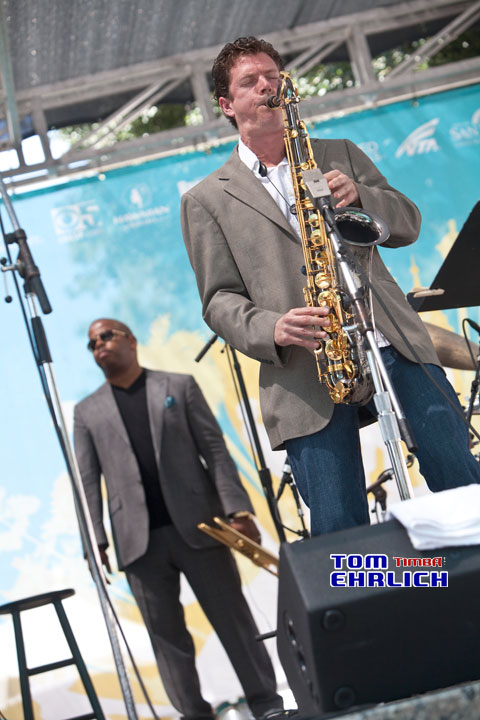 Brice Winston sax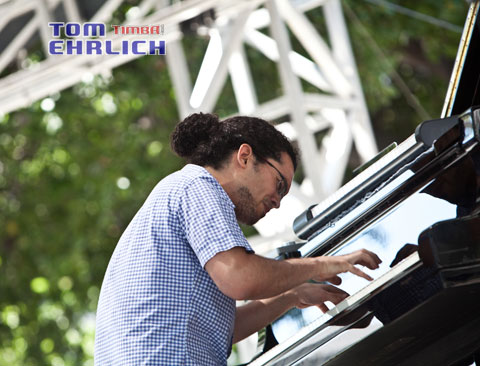 Fabian Almazan
TEAM BAHIA
Closing out the Festival this year on the salsa stage was Team Bahia, a Bay Area All Star Timba Band.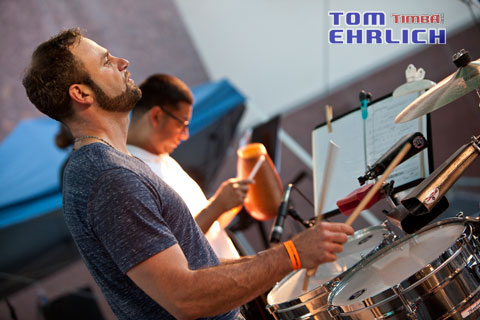 Colin Douglas. although young and NOT Cuban, he is a master drummer - I consider him the best Cuban dance music drummer in the Bay Area.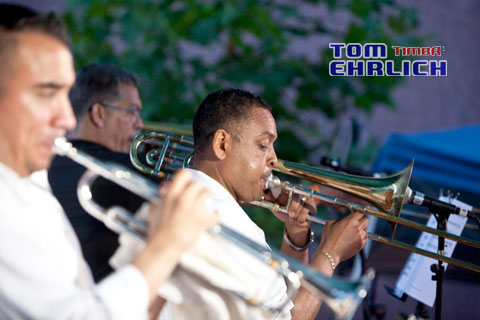 Abel Figueroa trombone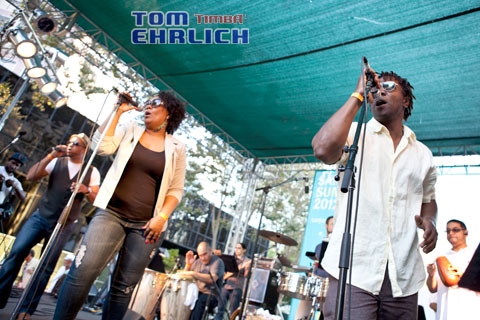 Felix Samuel (right), Sulkary Valverde and Erick Barbaria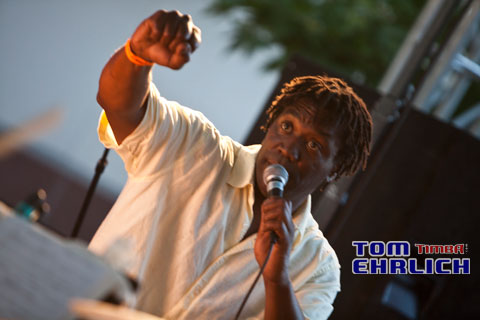 Felix Samuel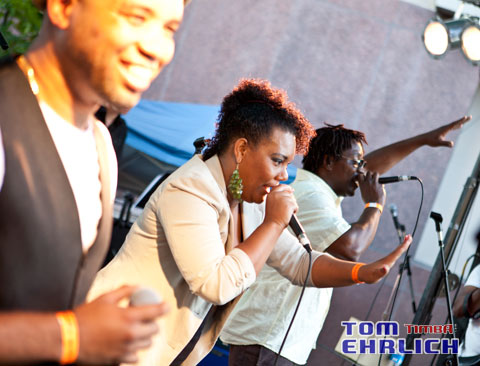 Felix Samuel (right), Sulkary Valverde, Erick Barberia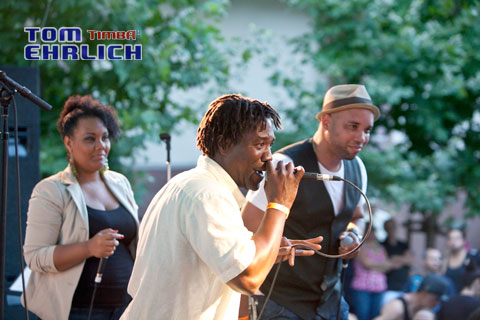 Sulkary (left), Feliz, Erick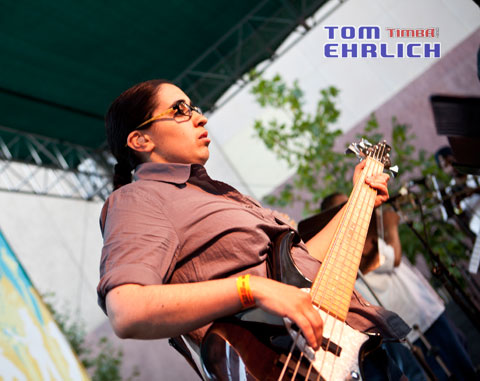 Ayla Davila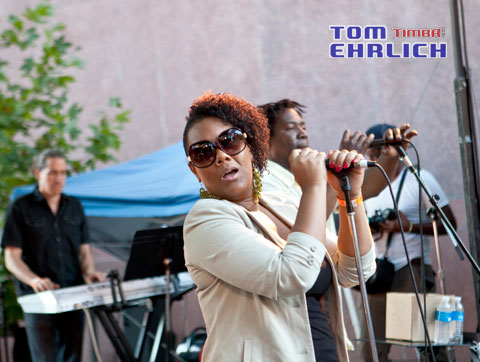 Sulkary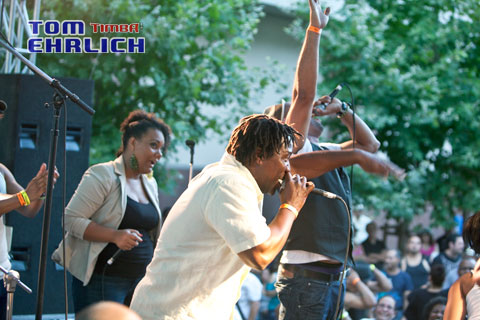 Felix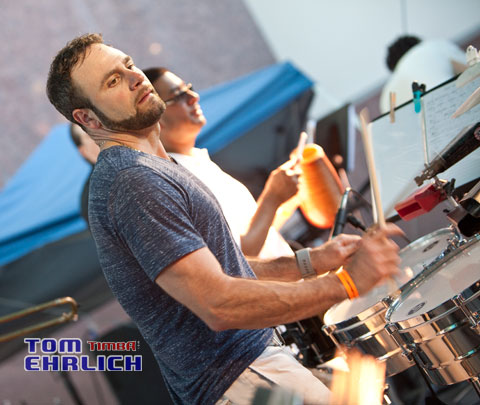 Colin Douglas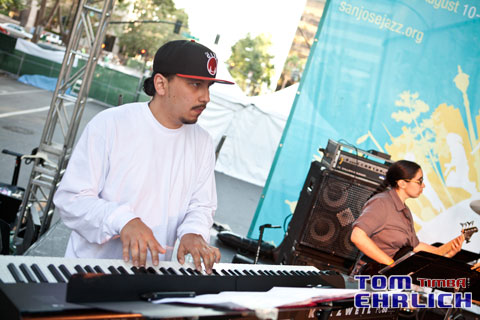 Hans Stern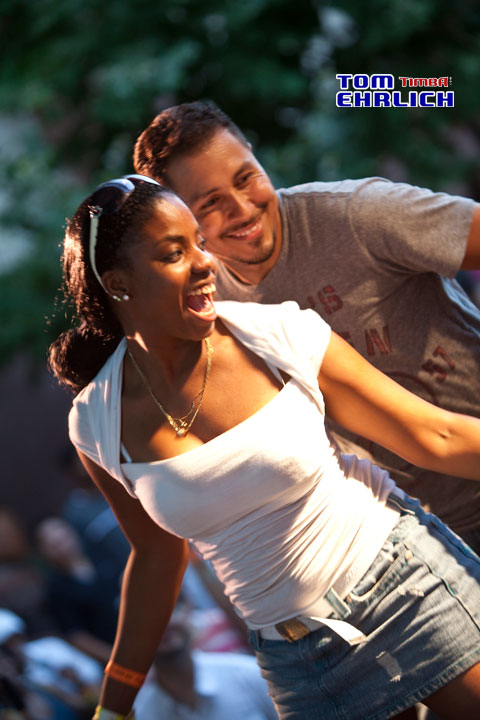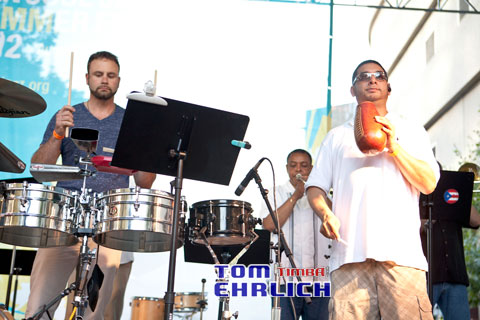 Colin Douglas timbales, Walt Digz guiro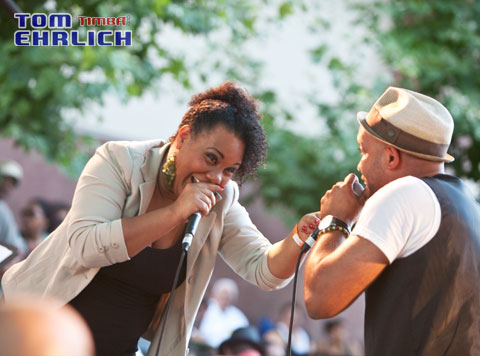 Sulkary and Erick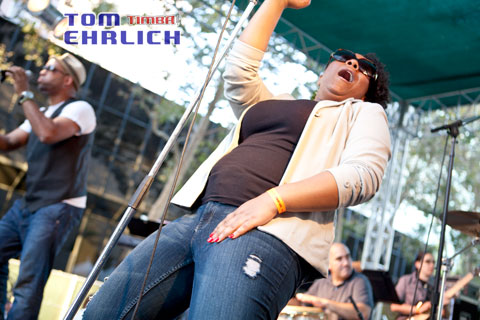 Sulkary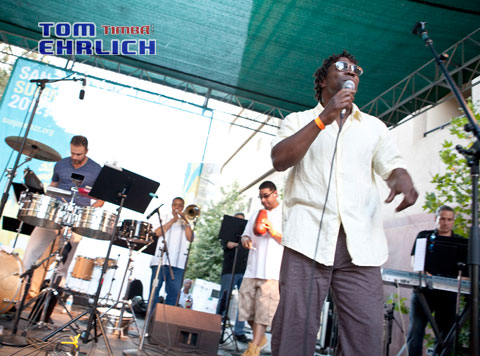 Felix vocals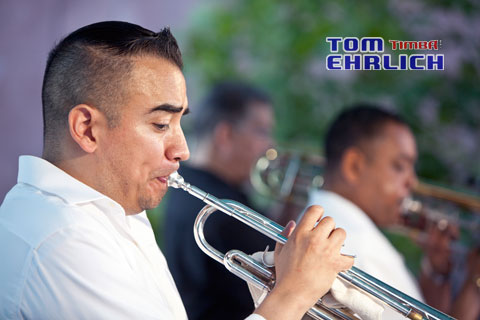 Marco Diaz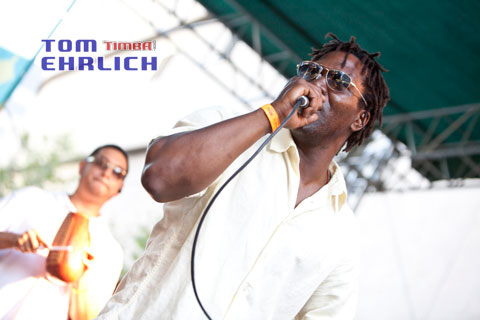 Felix Samuel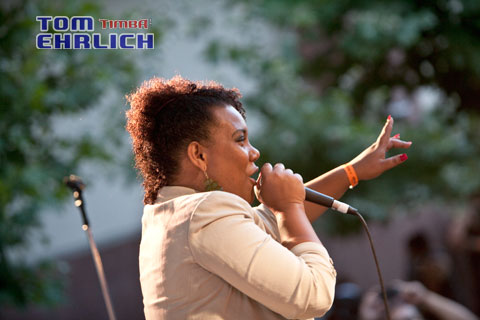 Sulkary Valverde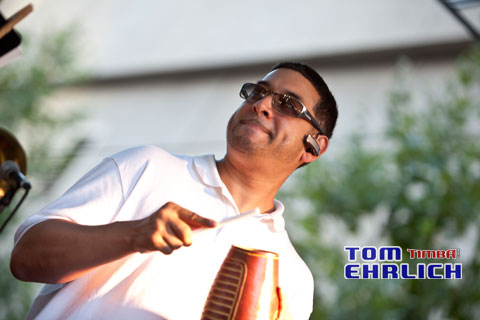 Walt Digz, the premier DJ in the Bay Area and the guy who started Team Bahia.
miércoles, 30 agosto 2023, 11:46 am