Tom Ehrlich - 2018 San Jose Jazz Festival Part 3
2018 SAN JOSÉ JAZZ SUMMERFEST
SATURDAY, AUGUST 11, 2018, PART TWO
PHOTOS AND TEXT BY TOM EHRLICH © 2018
Part two of Saturday at the 2018 San José Summerfest will include Erik Jekabson Quintet, Wayne Wallace Latin Jazz Septet, Rubankete (timba band from Los Angeles) and an encore perfromance by Yissy García y Bandancha.
One of the Bay Area musicians who I believe deserves more notariety is trumpeter, composer, arranger, band leader, instructor Erik Jekabson. He leads and is a part of big bands, small and medium size groups. Erik brought a quintet to Cafe Stritch as part of this years festival.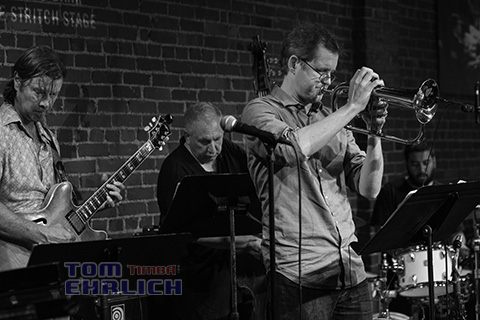 Dave MacNab - guitar, John Wiitala - bass, Erik Jekabson - flugelhorn
and Hamir Atal - drums
Erik's compositions vary but many are reminiscent of 1960s jazz a la Kenny Dorham and Lee Morgan. Erilk is an excellent composer and player and his group offered strong performances.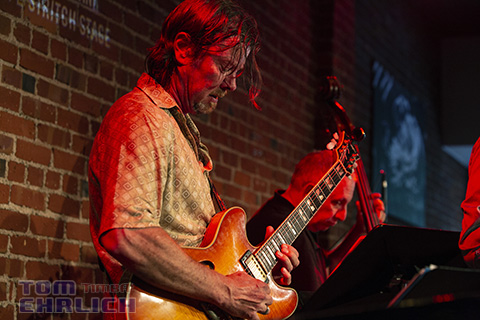 Dave MacNab - guitar and John Wiitala - bass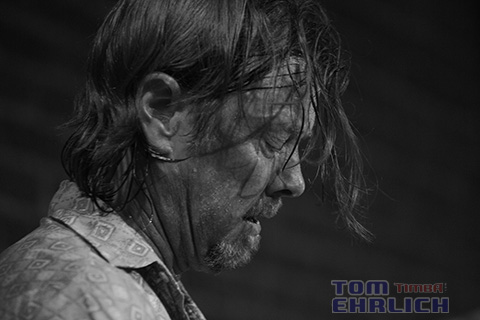 Dave MacNab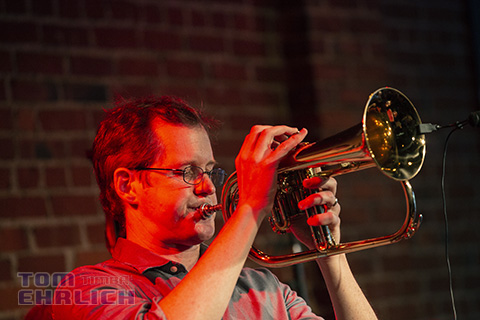 Erik Jekabson - Flugelhorn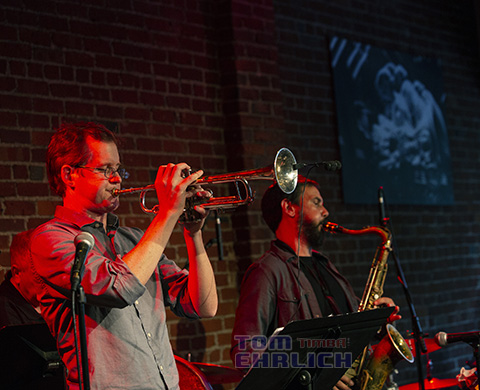 Erik Jekabson - trumpet and Matt Renzi - sax
I next wandered over to the Fairmont Hotel that housed a stage to hear/see Wayne Wallace Latin Jazz Septet.
Wayne Wallace
Native San Franciscan, Wayne Wallace has extensive experience working and studying with a large number of high profile musicians and groups such as Aretha Franklin, Pete Escovedo, Bobby Hutcherson, Tito Puente, Manny Oquendo and Conjunto Libre, Earth, Wind and Fire and Francisco Aguabella. He is a respected composer, arranger, band leader, trombonist, recording producer and label owner (Patios Records) and also a respected educator who has taught in numerous schools internationally including the national arts school in Havana, Cuba. Wayne is currently a music professor at Indiana University.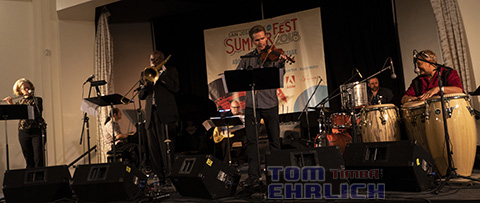 Left to right Mary Fettig - flute, Murray Low - piano Wayne Wallace - trombone, Dave Belove - bass, Mads Tolling - violin, Colin Douglas - drum set and Michael Spiro - percussion
The Latin Jazz Septet is a collection of some of the best players in the Bay Area, most of them are also band leaders in their own right,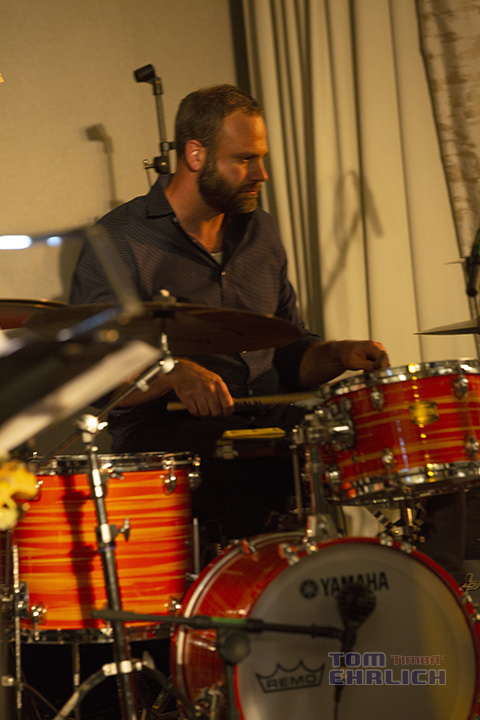 Colin Douglas
Colin Douglas is an outstanding drummer and percussionist. He plays with numerous groups including jazz, salsa/timba bands, rhythm and blues bands and folkloric Afro-Cuban groups and excells in all these styles.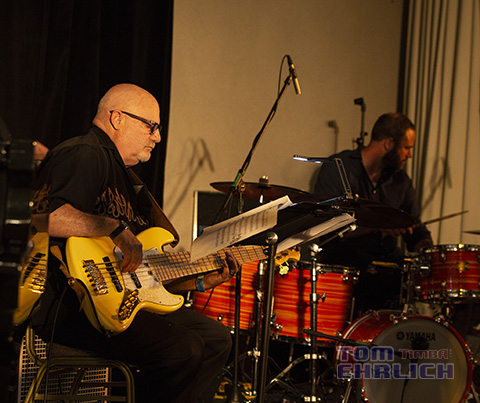 Dave Belove
Dave Belove also has extensive experience playing all styles of music. His resume of playing includes a whose who of different musical styles such as Tito Puente, Joe Henderson, Dizzy Gillespie, Max Roach and a gospel choir to name a few. He also teaches music in different schools.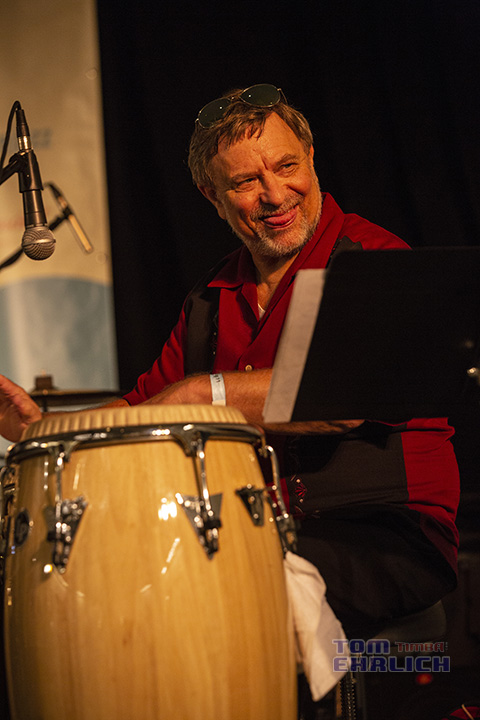 Michael Spiro
Michael Spiro is a master percussionist internationally respected and is an expert of Afro-Cuban and Afro-Brazlian rhythms. He also has extensive experience teaching in many different schools and is currently a professor of music at Indiana University. Like others in the band, Michael has played with numerous artists such as Santana, Ella Fitsgerald, Bobby Hutcherson, Cachao and Richard Egues.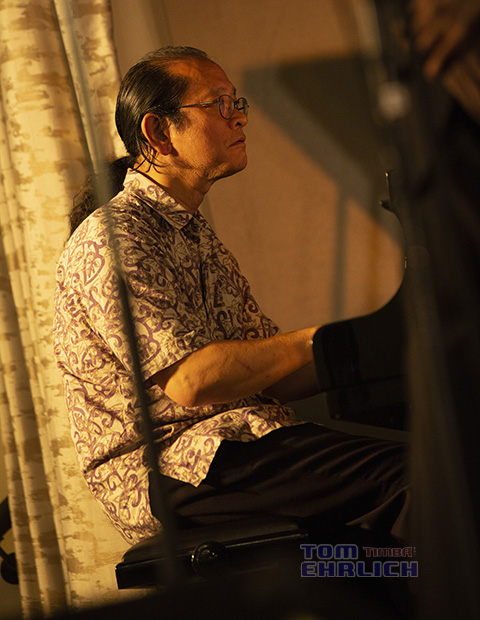 Murray Low
Murray Low has a similar background playng mostly jazz and salsa/timba music and is a music professor at Standford University. He is one of the top pianists in the Bay Area.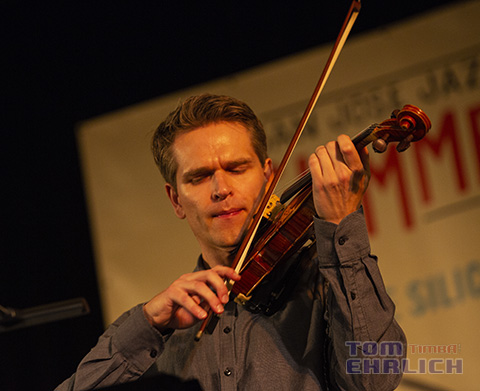 Mads Tolling
Mads Tolling is a virtuoso violinist and composer who is a two time Grammy winner. He spent 9 years playing with the Turtle Island Quartet and bassist Stanley Clark's band. Mads has a busy touring schedule where he perform's internationally. He has performed with Chick Corea, Ramsey Lewis, Kenny Barron and Paquito D'Rivera and many others.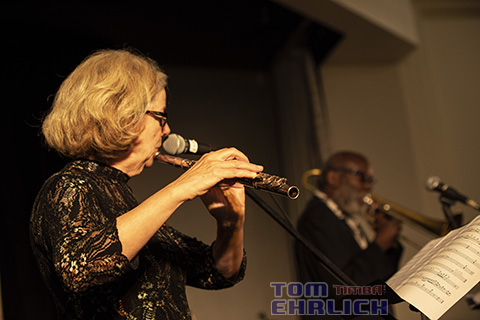 Mary Fettig
Mary Fettig has extensive experience playing with high profile musicians and groups. She was the first woman to play in Stan Kenton's big band, she toured with Tito Puente, Ray Charles, Stevie Wonder, The Four Tops just to name a few. She currently teaches at the San Francisco Conservattory of Music.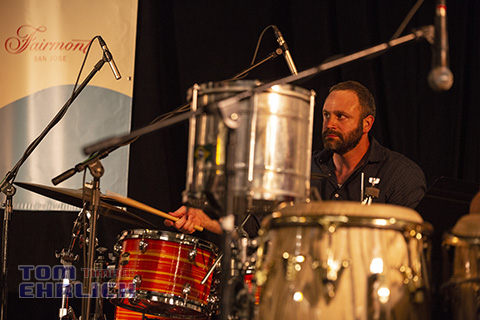 Colin Douglas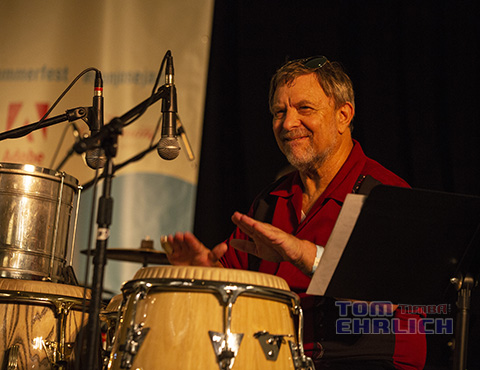 Michael Spiro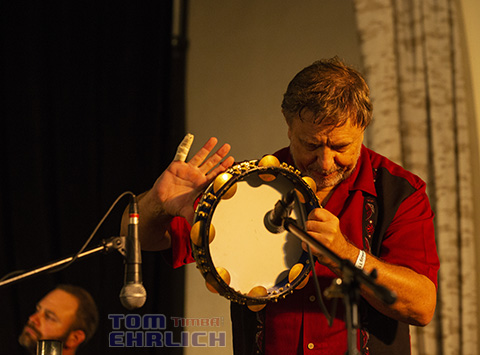 Michael Spiro playing Brazilian rhythms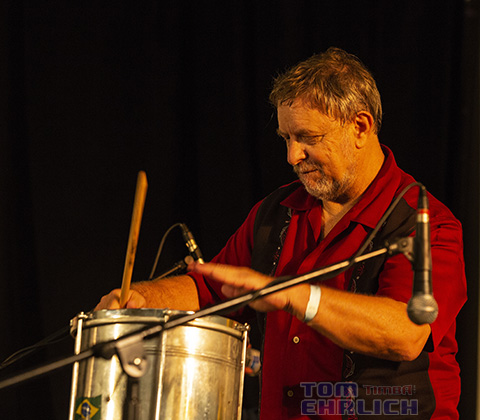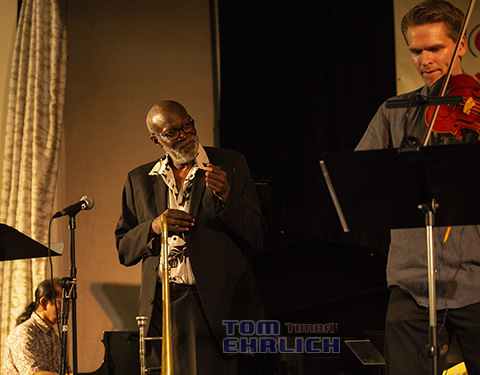 Wayne Wallace and Mads Tolling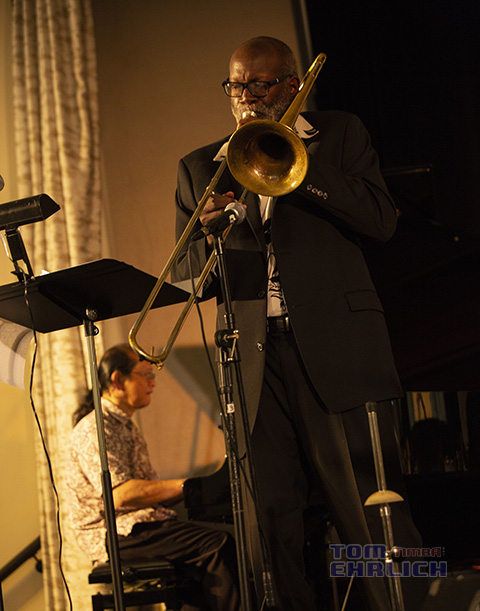 Wayne Wallace and Murray Low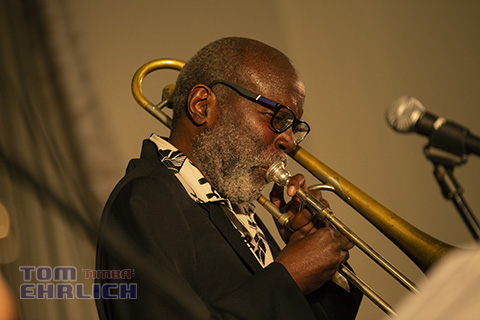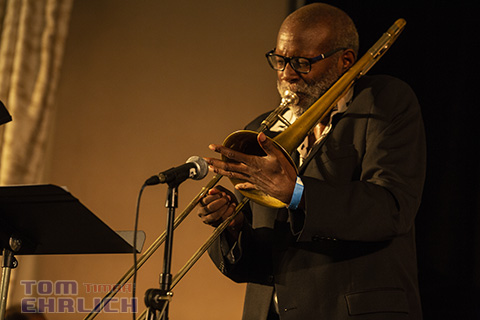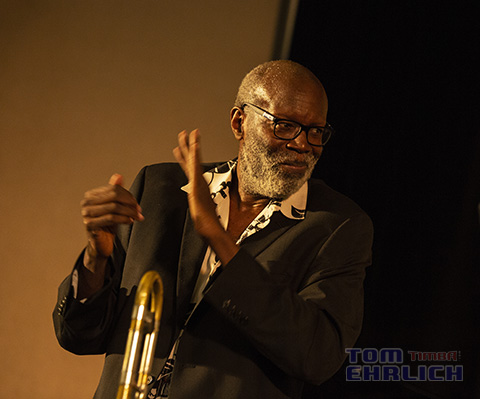 Next back to the salsa stage to see the only timba band at this years festival Rubankete from Los Angeles. Rubankete has been a part of the Los Angeles salsa scene since 2004 with an exciting, high energy style. The group is currently directed by Cuban Gonzalo Chomat "Chalo" who is the lead singer and responsible for much of the band's arrangements. Normally Chalo's wife Iris Cepeda is a lead and back up singer, but she could not make it to the festival and she was repalced by Norrell Thompson who did an excellent job replacing Iris.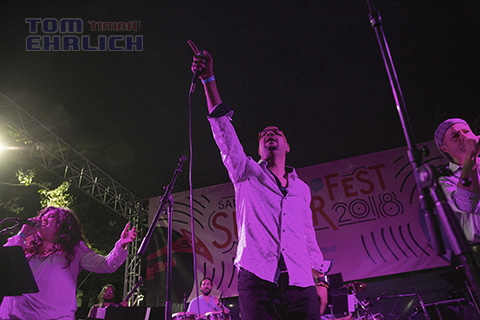 Left to right Norrell Thompson, Gonzalo Chomat and Fermin Sifontes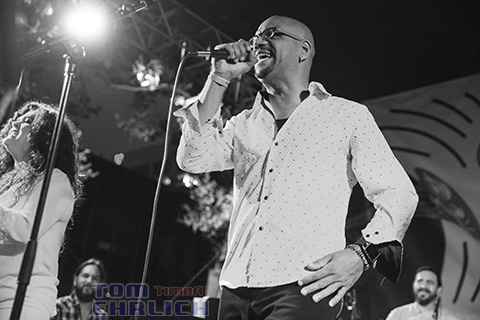 Gonzalo Chomat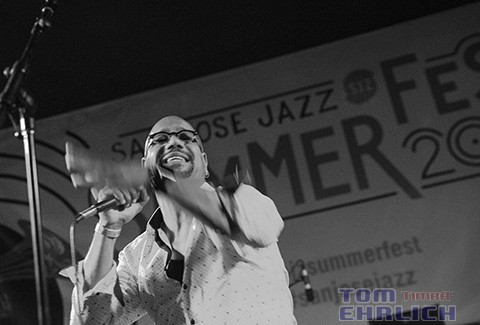 Gonzalo Chomat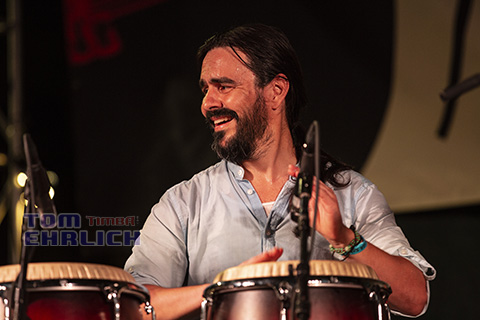 Alberto Lopez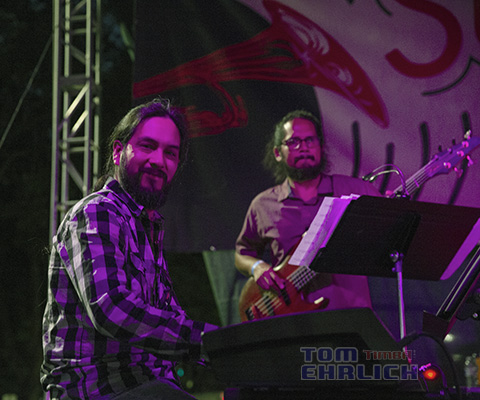 Matt Amper piano and Lorenzo Vazquez bass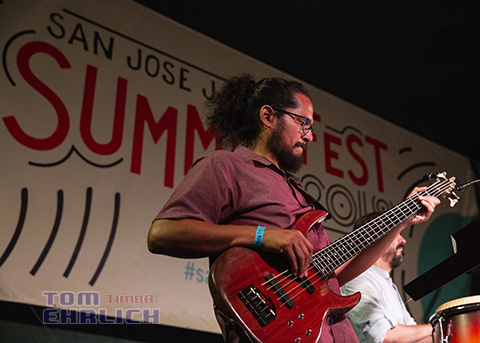 Lorenzo Vazquez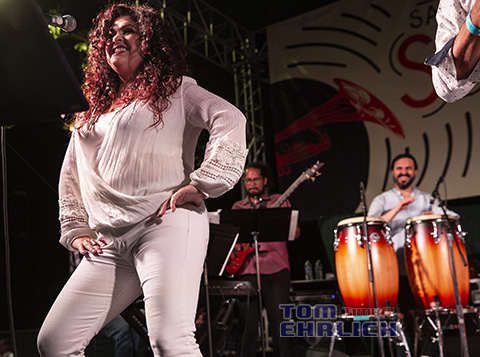 Norrell Thompson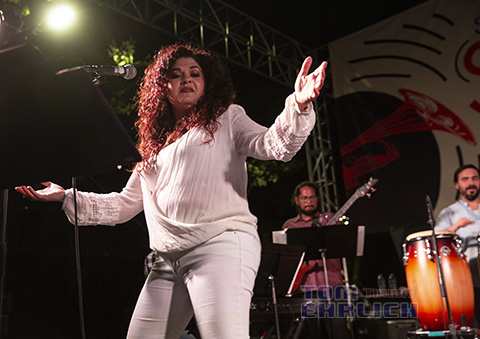 Norrell Thompson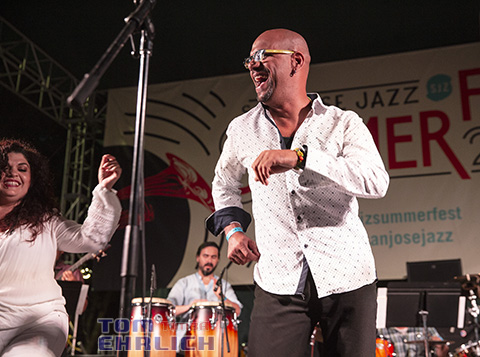 Gonzalo Chomat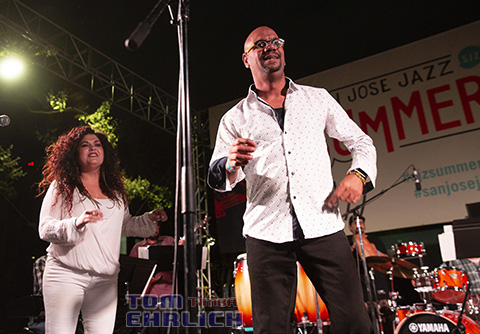 Gonzalo Chomat and Norrell Thompson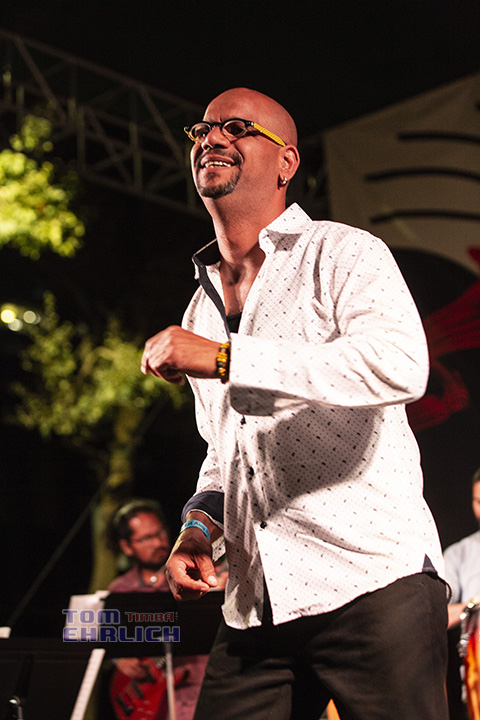 Gonzalo Chomat
Chalo and the band lived up to their reputation of presenting high energy, timba style music, which had the salsa crowd dancing with smiles on their faces.
The day completed for me with seeing Yissy García y Bandancha perform in one of the indoor venues (El Taurino Club) which is a great place to witness music.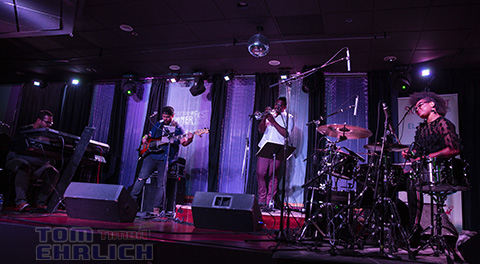 Yissy and her talented band members rocked the house again. Yissy y Bandancha were definitely one of the top acts at the jazz festival this year.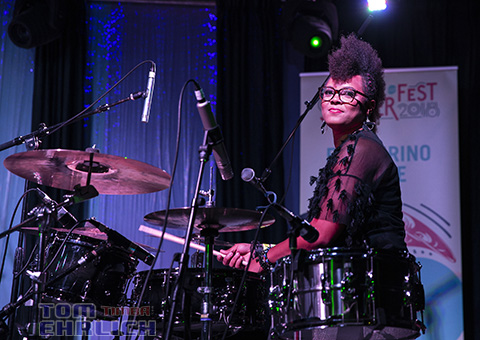 Yissy García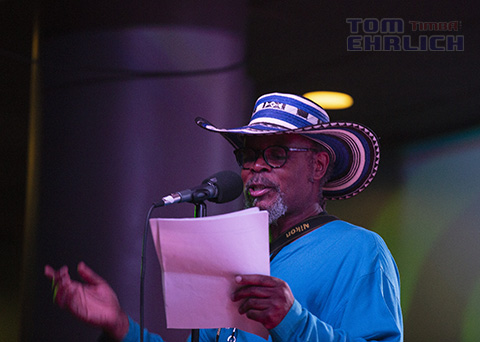 Greg Bridges
Greg Bridges, one of the best local DJs who has shows on KCSM (the Bay Area Jazz Station) and KPFA introduced the group. He is very knowledgable about jazz and Afro-Caribbean music.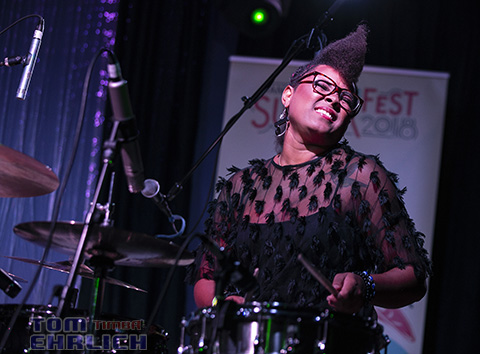 Yissy García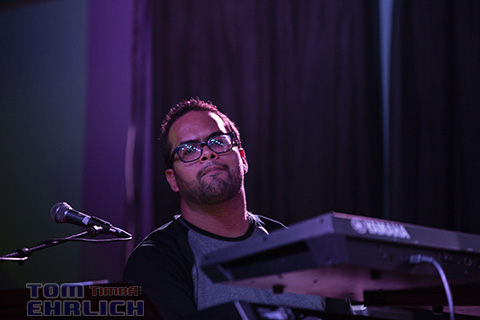 Jonathan Montes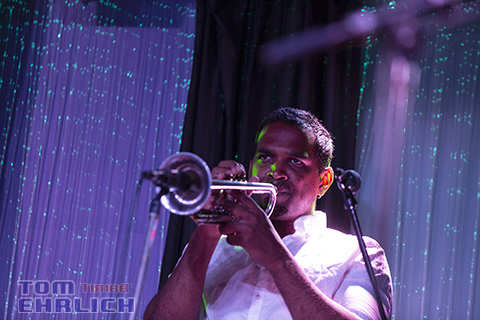 Leider Chapotín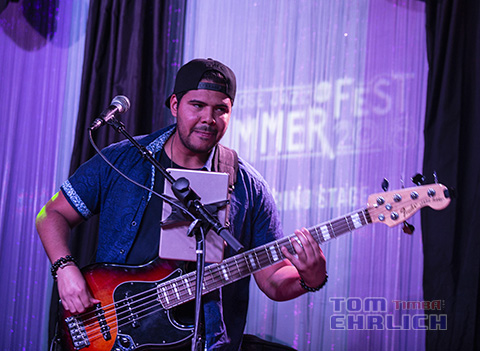 Yosmel Montejo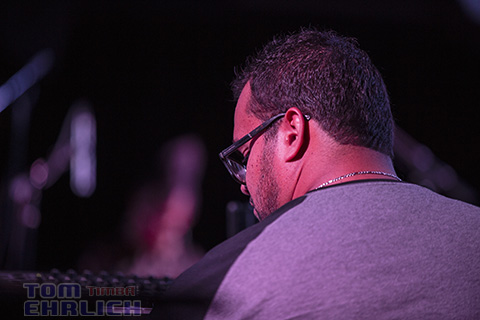 Jonathan Montes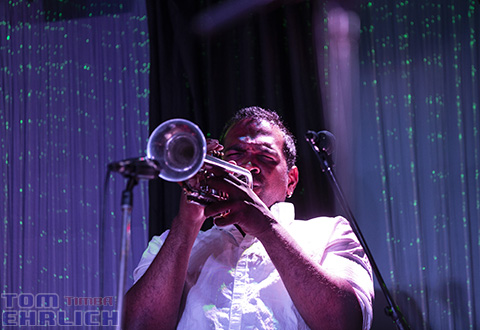 Leider Chapotín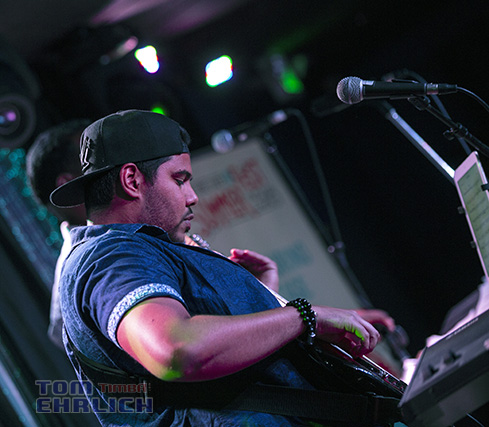 Yosmel Montes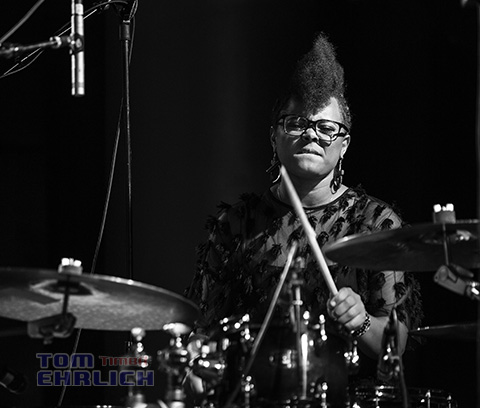 Yissy García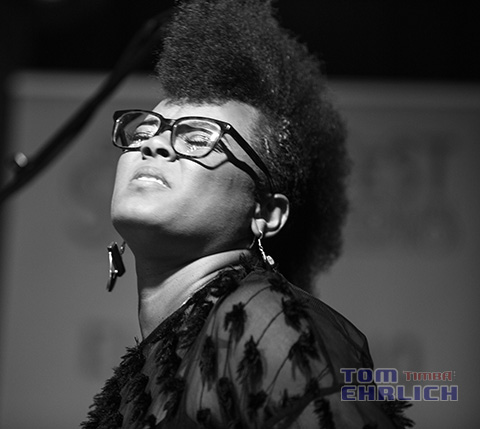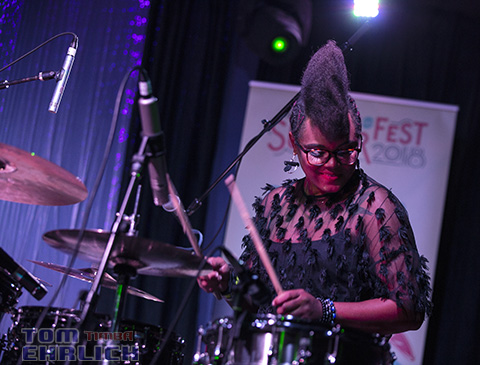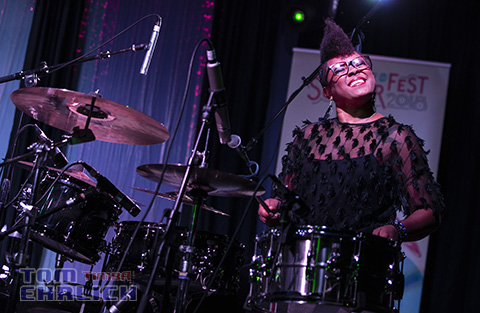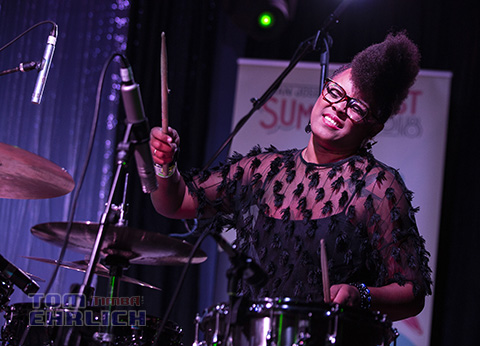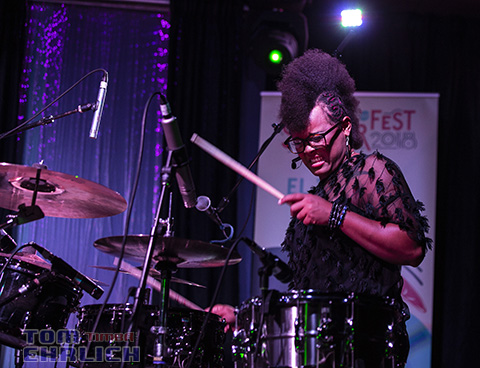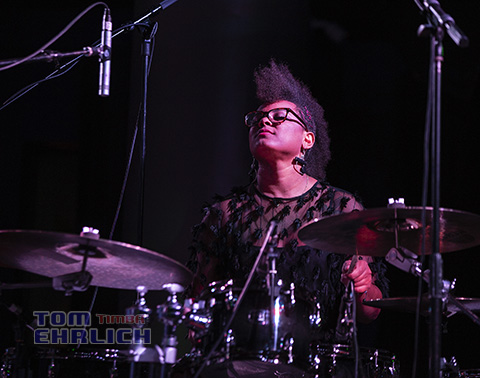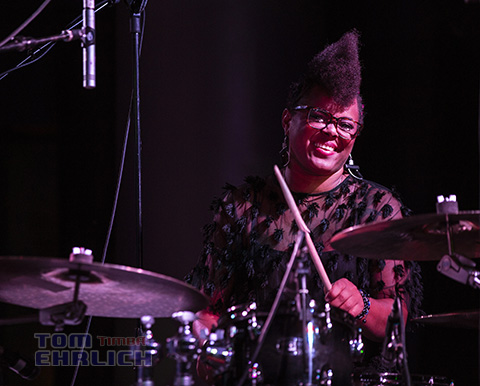 Yissy is destined to be one of the top musicians to come out of Cuba . I am certain we will be hearing a lot from her in the future.
Wednesday, 30 August 2023, 11:46 AM