Indice - Table of contents
New Stuff
[hide]
Photos of the Day
[hide]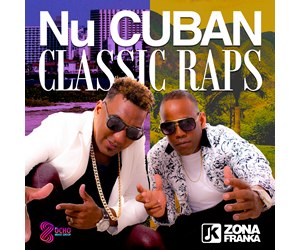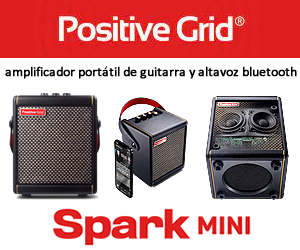 Tom Ehrlich - 2016 Monterey Jazz Festival Part 1
59TH MONTEREY JAZZ FESTIVAL PART 1
FRIDAY SEPTEMBER 16, 2016
PHOTOS BY TOM EHRLICH ©2016
Monterey Jazz Festival, one of the oldest and best jazz festivals in the world, had its 59th from September 16 through September 18, 2016. Afro-Caribbean music/musicians were well represented at the festival which included Alfredo Rodríguez Trio with Ganavya, Mixcla Plus One, Richard Bona Mandekan Cubano and John Santos with Larry Vuckovich, in addition to an amazing collection of established and new jazz musicians. I will post at least three separate reports to cover the three days of outstanding music.
Friday night started with a group of student musicians from Berklee School of Music in Boston, which was for me one of the best performances of this years festival. Mixcla Plus One was lead by the talented performer Zahili González Zamora from Cuba, who plays piano, sings and is a composer. The other talented members of the group include Gerzon Lazo-Quiroga from Chile on bass and vocals, Takafumi Nikaido from Japan on congas, batás and cajón, the plus one Paul Sánchez from Ecuador on trumpet and güiro and special guest Kenton Dick from Canada on sax.
MIXCLA PLUS ONE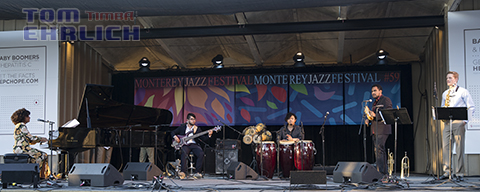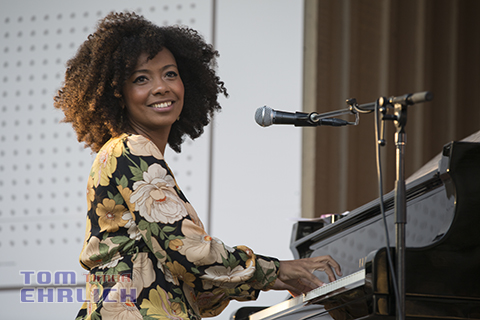 Zahili González Zamora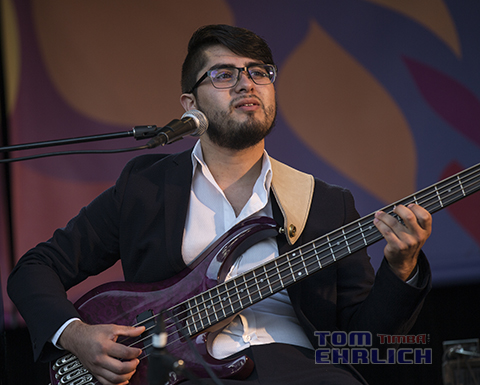 Gerson Lazo-Quiroga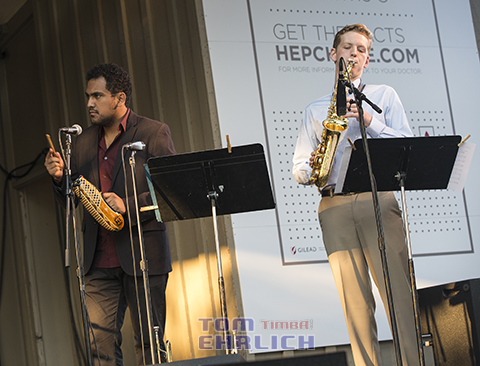 Paul Sánchez and Kenton Dick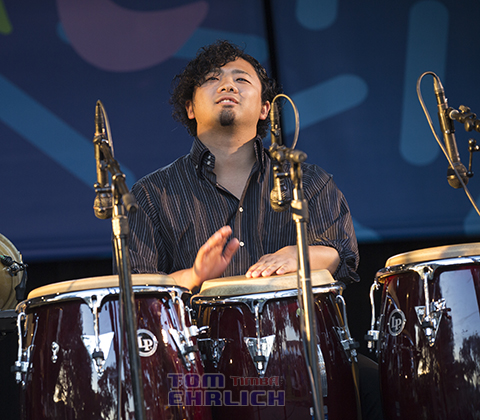 Takafumi Nakaido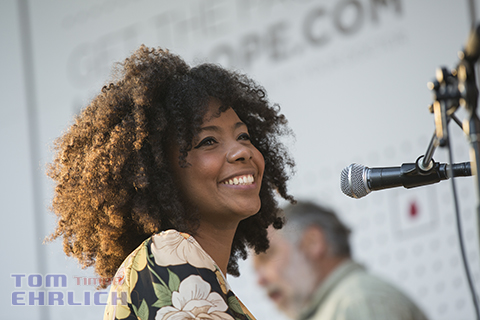 Zahili is a dynamic animated emotionally charged performer, who loves to play improvised music. She was born in Manzanillo, Cuba and moved to Havana in 1992 to attend ENA, graduated and went to ISA for one year.While living in Cuba she perfomred with two women's dance bands Ricachá and D'talle which played predominately salsa and timba. In 2002 Zahili moved to Canada and then to Asia where she played with top 40 bands which also played jazz. Around 2013 she auditioned for acceptance at Berklee School of Music and was awarded a scholarship to attend. In 2014, she and some fellow Berklee students formed Mixcla. When asked if she arranges most of the music Mixcla plays, she responded that she comes to the group with a generalized arrangement and then the band collaborates to complete the arrangements. Zahili feels that makes for a more cohesive group where everyone is invested in the music. Some of her favorite muscians who influenced her and pushed her towards playing jazz were jazz pianists Bill Evans and Michel Petrucciani. When asked what were her plans for the future she responded that she would like Mixcla to continue to work together and present their multicultural "joyous, positive, loving" music to the world.Mixcla hopes to record an album in 2017.
Here is some video of Mixcla: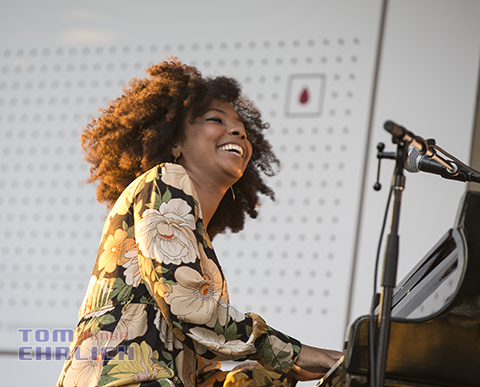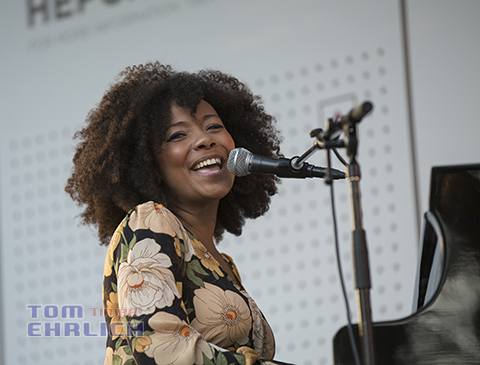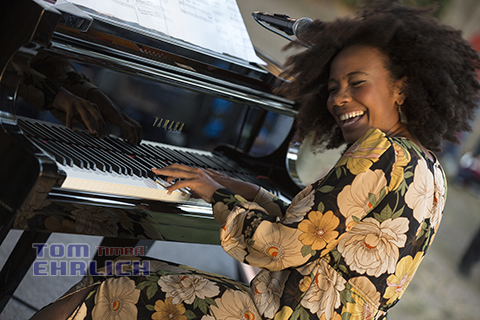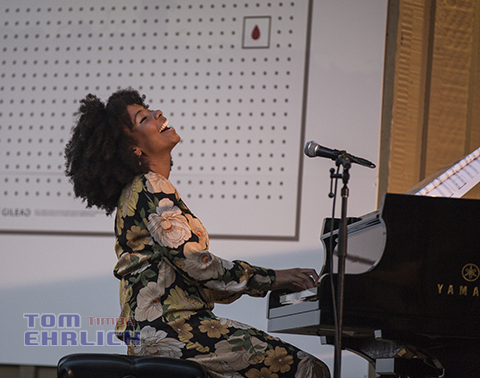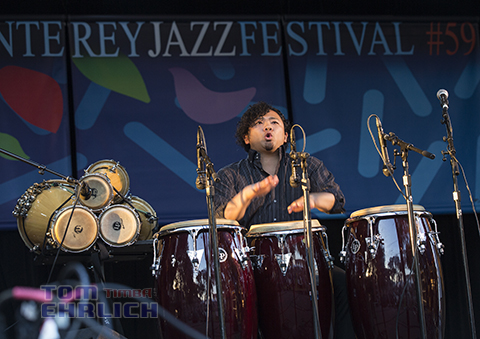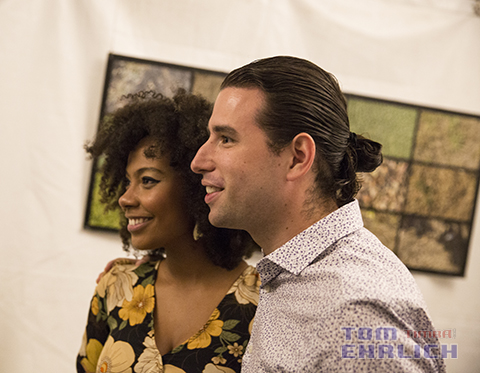 Zahili and Alfredo Rodríguez meeting for the first time back stage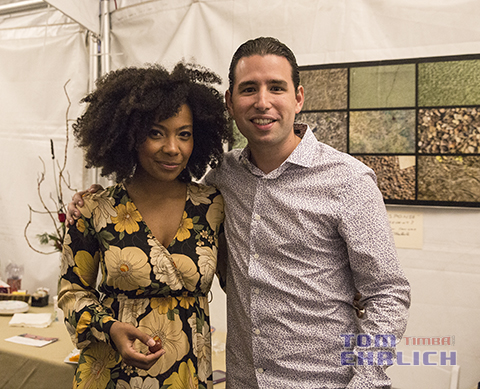 These two incredible young pianists have a similar style, virtuoso playing, animated and emotional performance and great stage presence and add to that Zahili's beautiful vocals and scatting. Zahili has the makings of a superstar like the great bassist/vocalist Esperanza Spaulding.
ALFREDO RODRÍGUEZ TRIO WITH GANAVYA DORAISWAMY
I have been a big fan of Alfredo Rodríguez since the first time I saw him perform at the Monterey Jazz Festival in 2009. This summer he toured with Henry Cole on drums, Peter Slavov on bass and Ganavya Doraiswamy on vocals. I was lucky enought to see them 3 times this summer, including at the Monterey Jazz Festival and each time they moved and excited the audience. Most of Alfredo's performances are improvised with his fellow musicians following his lead and providing a perfect compliment to Alfredo's piano magic.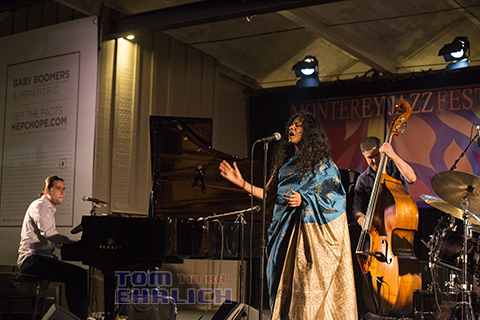 Henry Cole is a first call drummer who plays often with Alfredo Rodríguez as well as being Puerto Rican saxophonist Miguel Zenon's drummer. Henry has released a recording with his Afro-Beat Collective project called "Roots Before Branches" and will soon release a new recording with his Villa Locura project.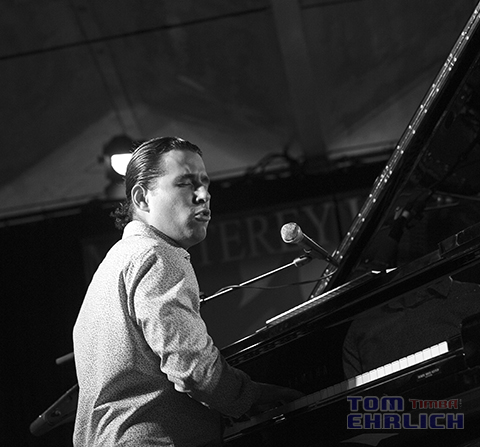 Alfredo is an international star with a number of outstanding recordings, the latest one called "Tocororo" the national bird of Cuba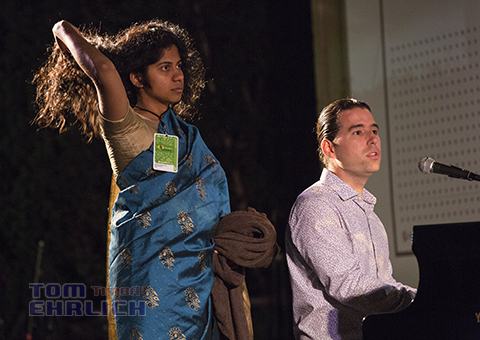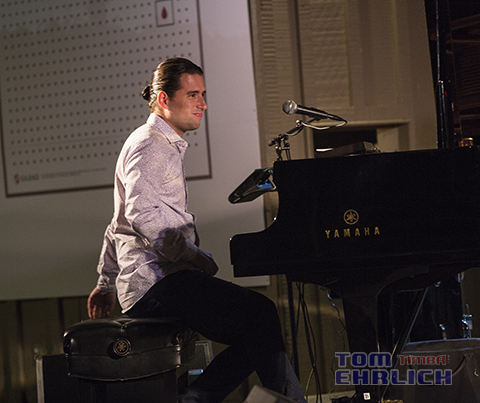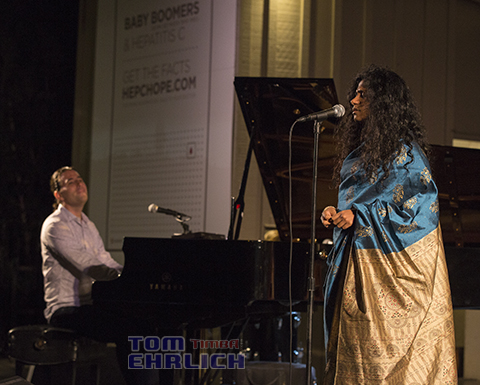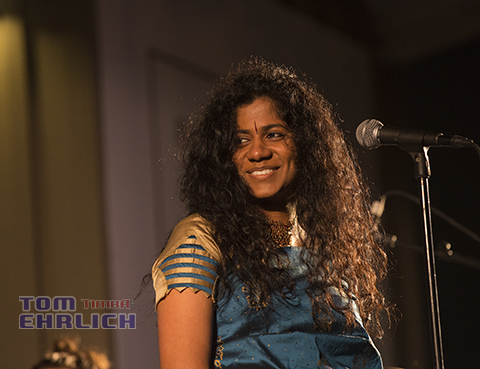 Ganavya Doraiswamy was trained as a vocalist, dancer and multi-instrumentalist in Tamil Nadu, South Indian. She has a beautiful, unique, emotion filled voice and often improvises with non-word sounds. She is a beautiful soul. She is close to releasing her first recording called "Aikyam."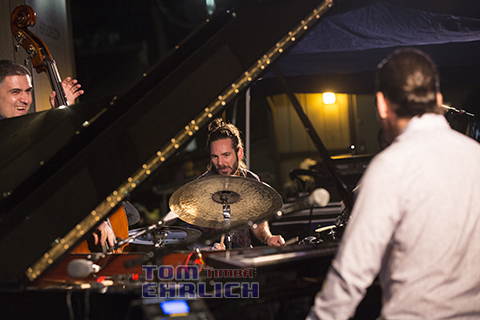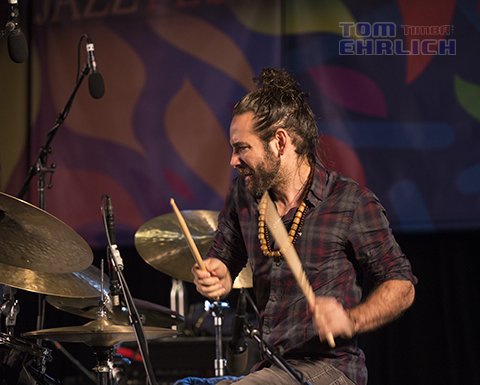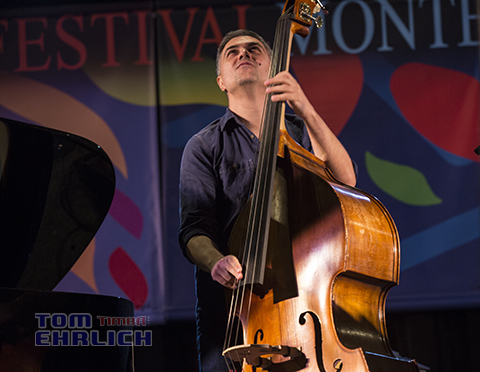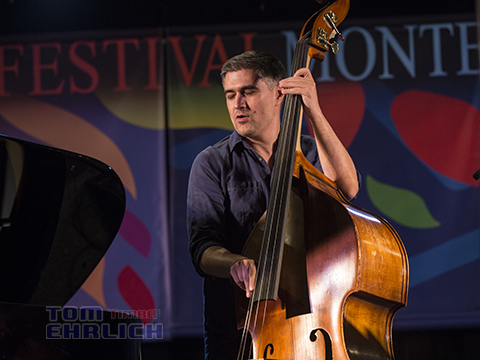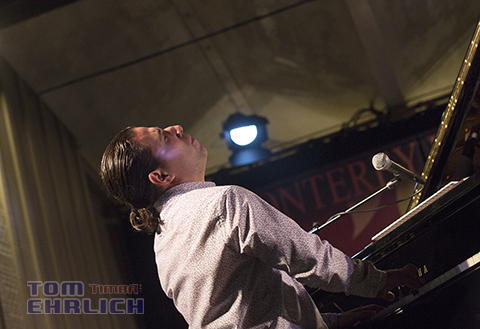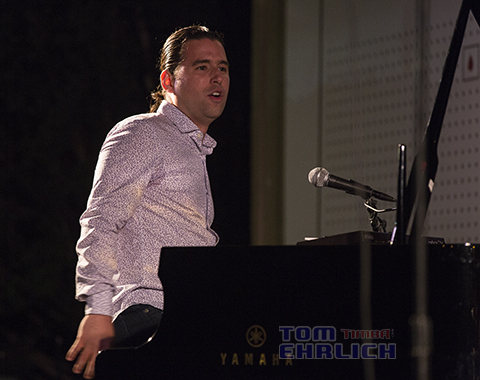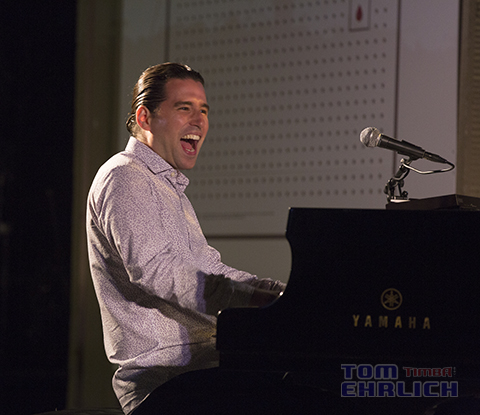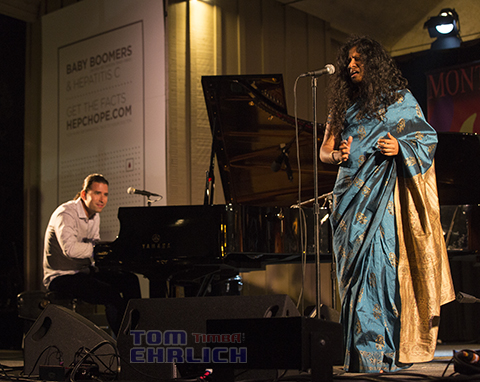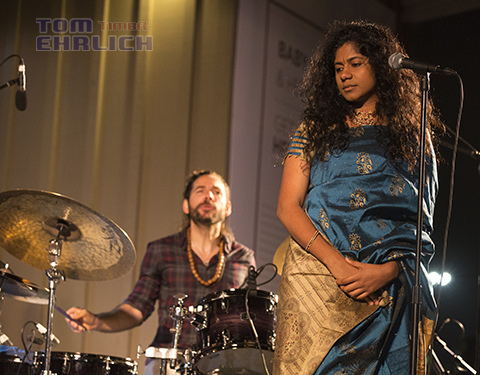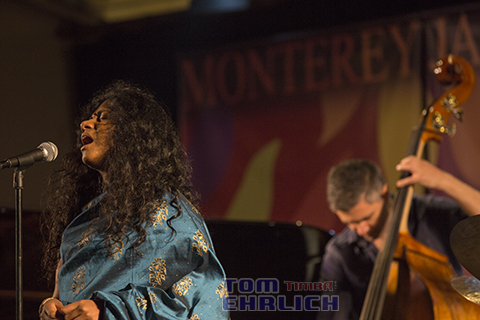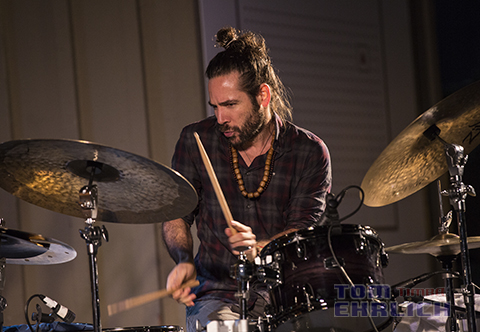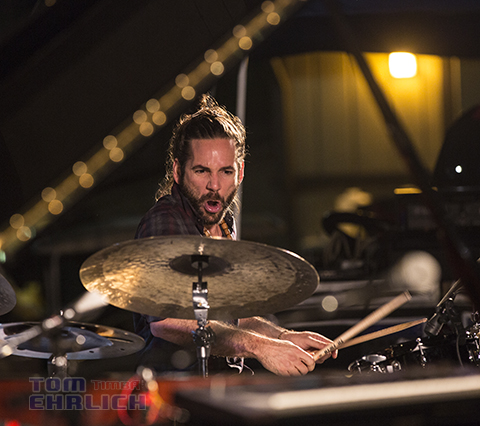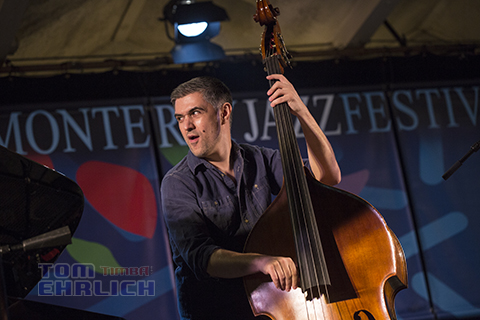 CÉCILE MCLORAN SALVANT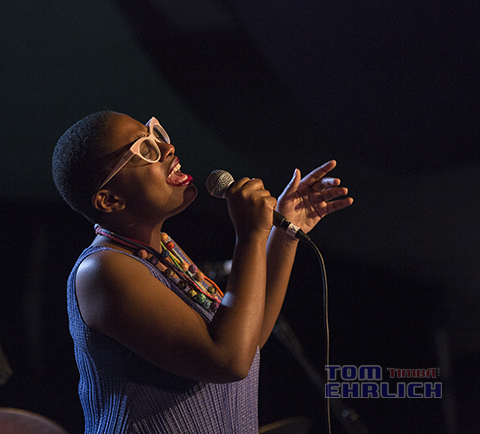 Cécile McLoran Salvant is one of the great jazz vocalists performing today. Although she is only 27 years old, her voice is mature and creates unique beautiful emotionally charged sounds. She is the daughter of Haitian and French parents.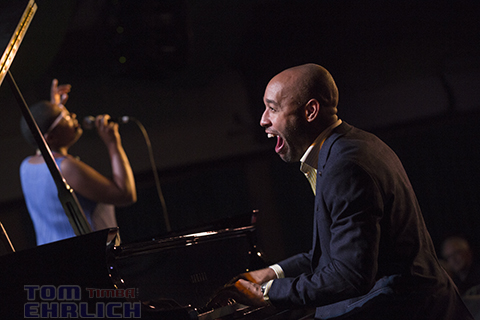 Aaron Diehl is one of the better young pianists playing today does a wonderful job laying down the music for Cécile.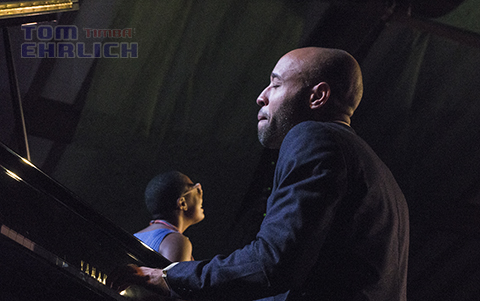 JAMISON ROSS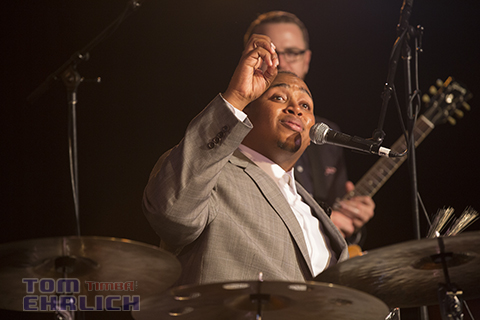 Jamison Ross is a great young drummer/vocalist.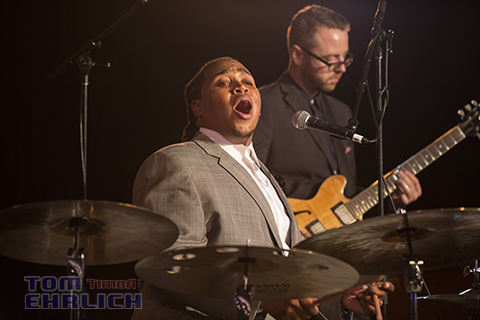 RICHARD BONA MANDEKAN CUBANO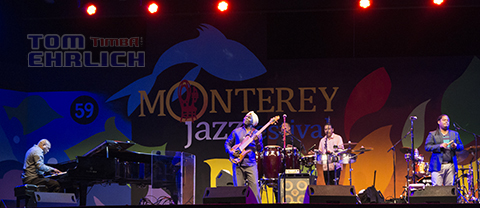 Cameroon born Richard Bona is a bassist/vocalist and band leader whose current project "Mandekan Cubano" explores connections between Western African and Cuban music, with first call band members including Osmany Paredes (Cuba) piano, Dennis Hernández (Cuba) trumpet, Ludwig Alfonso (Cuba) drum set, Luisito Quintero (Venezuela) timbales, Roberto Quintero (Venezuela) congas and Rey Alejandro (México) trombone.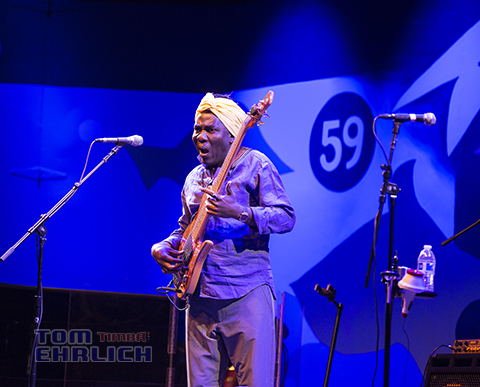 Richard Bona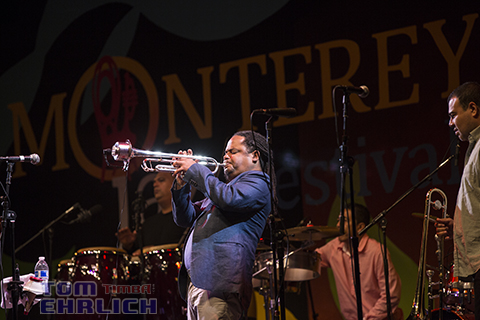 Dennis Hernández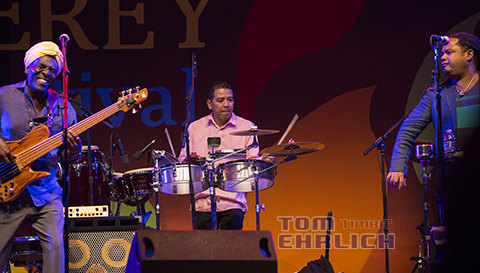 Luisito Quintero timbales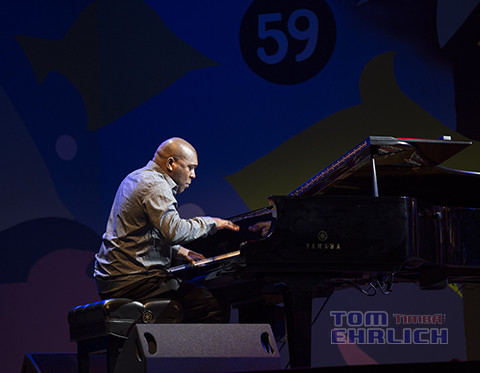 Osmany Paredes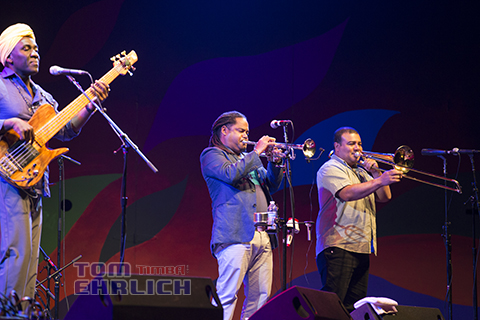 Richard Bona, Dennis Hernández and Rey Alejandro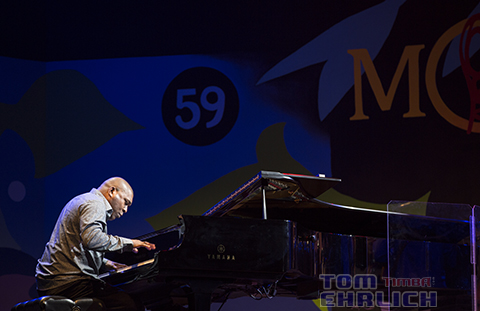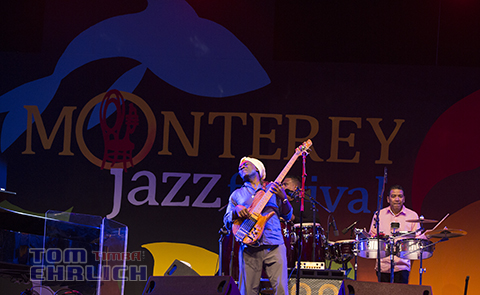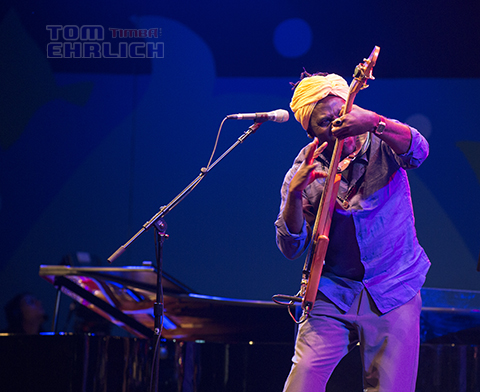 BIG BAND TRIBUTE TO QUINCY JONES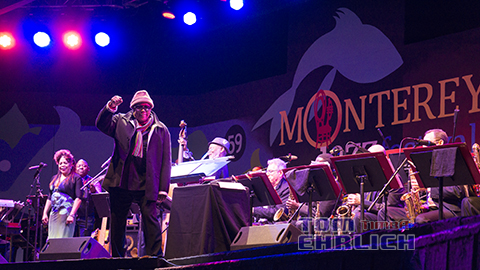 The music industry icon Quincy Jones - musician, band leader, arranger, producer and manager of musicians, has worked with many jazz legends, Frank Sinatra, Michael Jackson and so many others, was honored this year at the festival. Quincy has won 27 grammies during his illustrious career. A star studded big band played some of Quincy's charts for an unbelievably great set of music.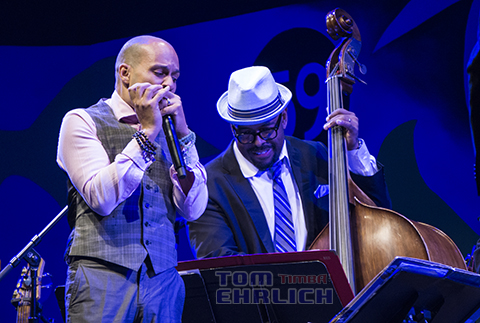 Grégoire Maret harmonica and musical director and bass virtuoso Christian McBride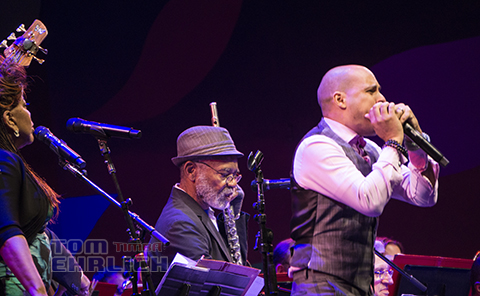 Legendary Hubert Laws flute and Grégoire Maret harmonica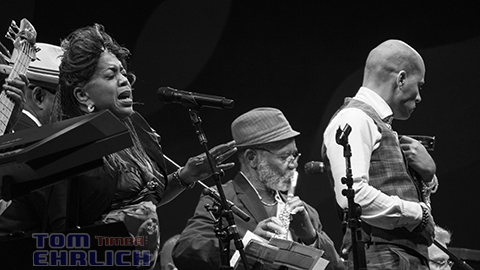 Hubert Laws flute and Valerie Simpson vocal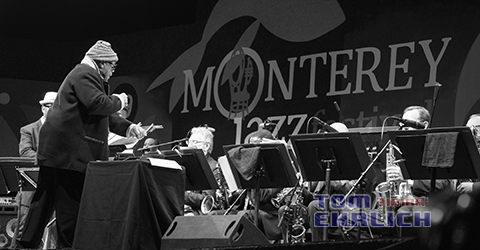 Quincy directing the band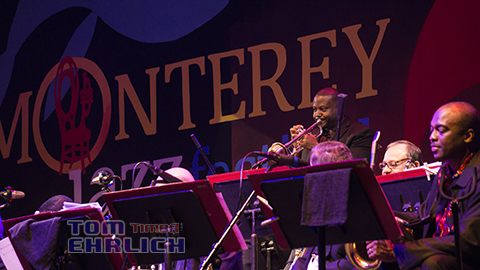 Trumpeter Sean Jones taking a solo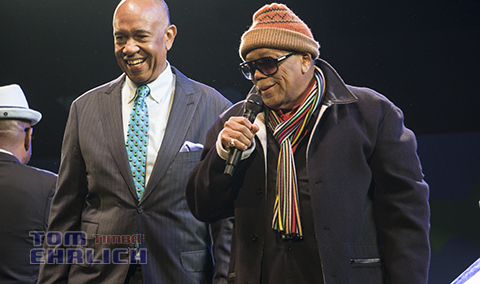 Conductor John Clayton and Quincy Jones
Sunday, 13 October 2019, 06:40 PM