Tom Ehrlich - 2019 Van Van SF
LOS VAN VAN IN SAN FRANCISCO
50TH ANNIVERSARY TOUR
STERN GROVE, JUNE 23, 2019
PHOTOS BY TOM EHRLICH © 2019
Stern Grove is a publc park in San Franscsco which has been presenting a free concert series every summer since 1938. Los Van Van first performed at Stern Grove in 1997 and returned this year as part of their 50th Anniversary tour.
Bay Area Vanvaneros packed the park and Van Van delivered their typical great performance.
First some back stage photos.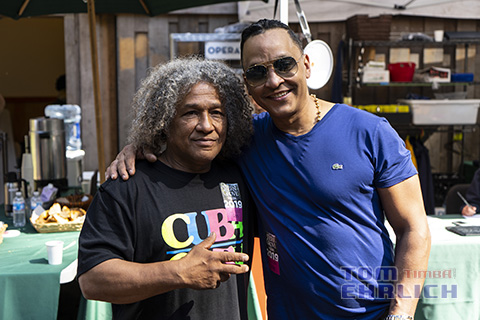 Luisito Cuba with Samuel Formell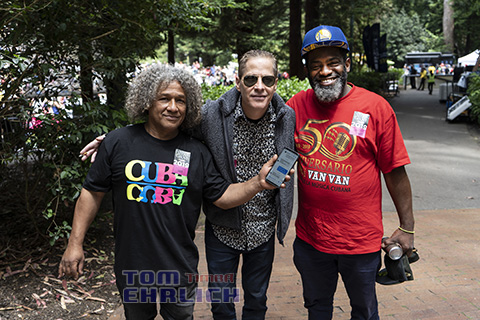 Luisito Cuba, Boris Luna and other friend of the band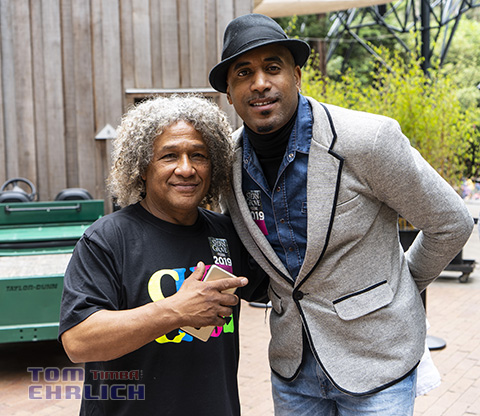 Luisito Cuba and Mandy Cantero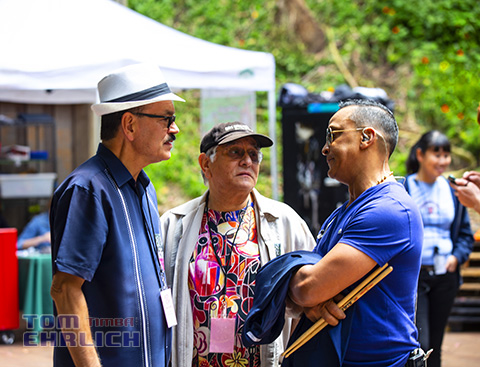 Luis Medina (Radio DJ on KPFA), Bill Martinez (immigration attorney who obtains visas for the band) and Samuel Formell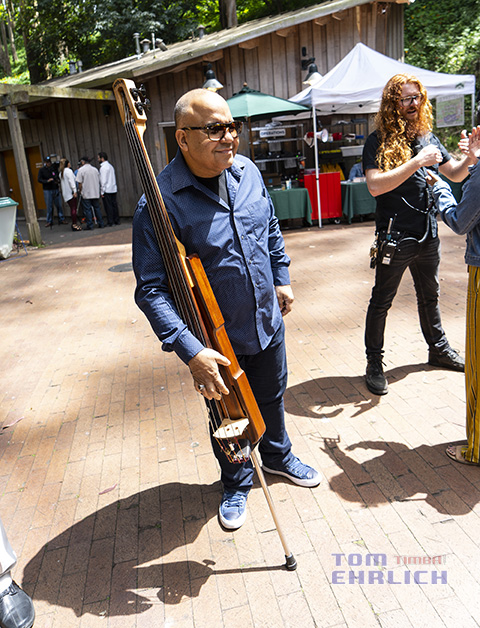 Juan Carlos Formell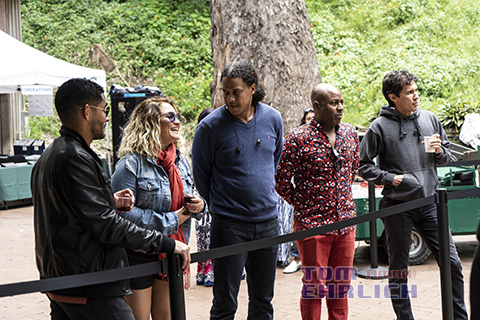 Vanessa Formell, Irving Frontela( violin), Julio Montalvo (trombone) and other violinist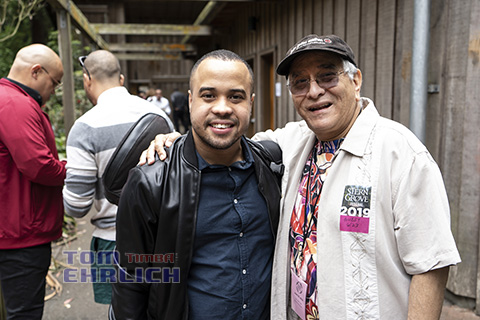 Bill Martinez and Hansel Woo (trombone)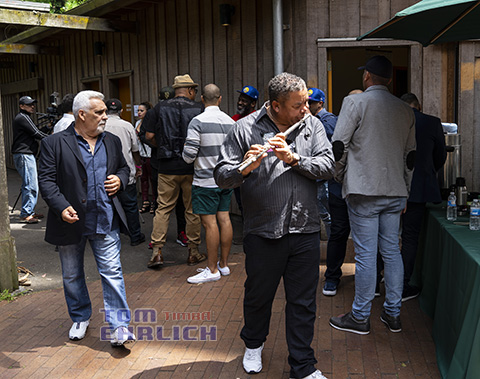 Jorge Leliebre flute and Hugo Morejón (trombone)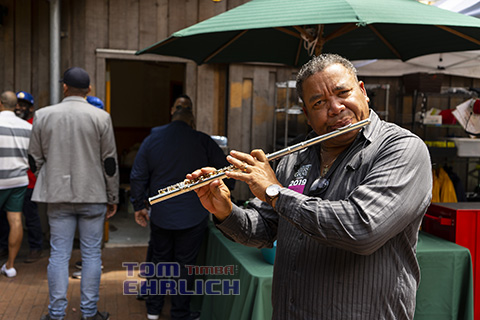 Jorge Leliebre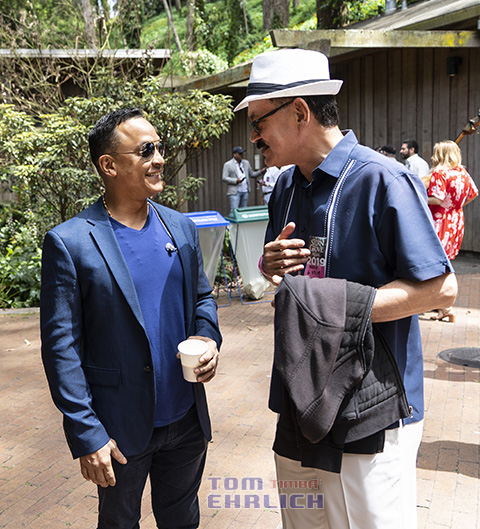 Samuel Formell and Luis Medina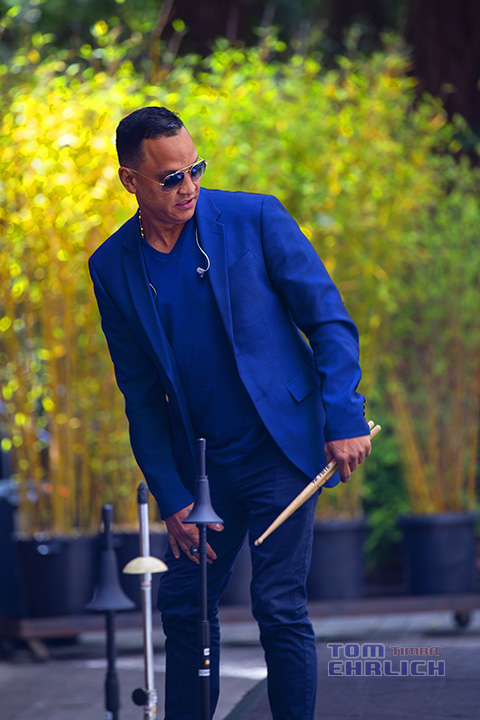 Samuel Formell drummer, leader and heart and soul of Los Van Van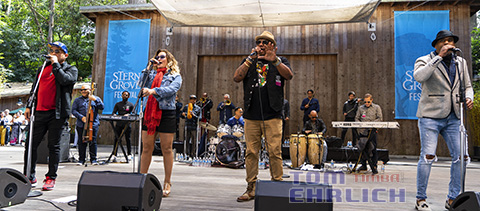 The dynamic front line vocalists - Abdel "Lele" Rosales, Vanessa Formell, Roberto Hernández "Roberton", and Armando "Mandy" Cantero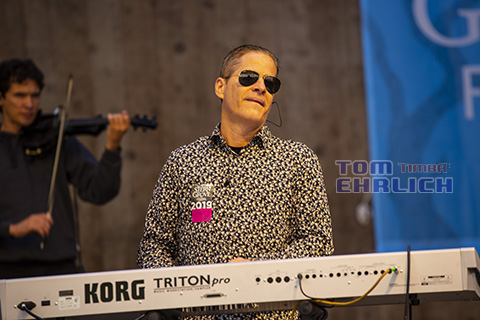 Boris Luna (teclado)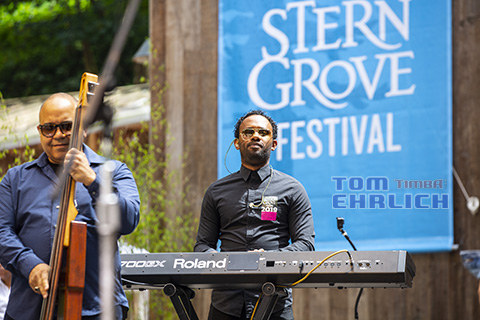 Efrain Chibas keyboard and Juan Carlos Formell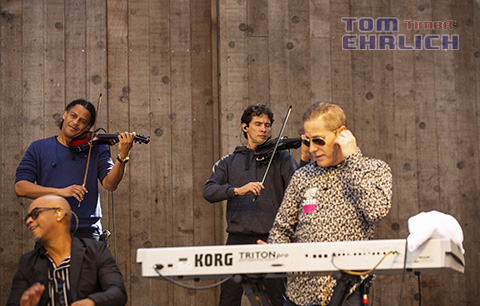 Irving Frontela and other violinist, Boris Luna and Yoel Cuesta congas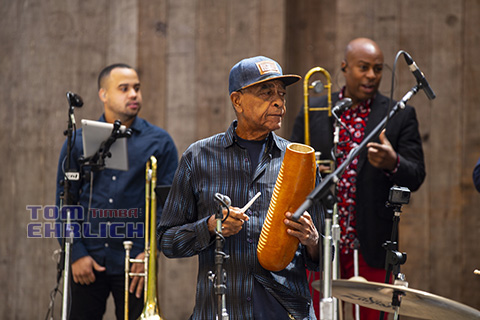 Julio Noroña güiro, the only original member of Los Van Van left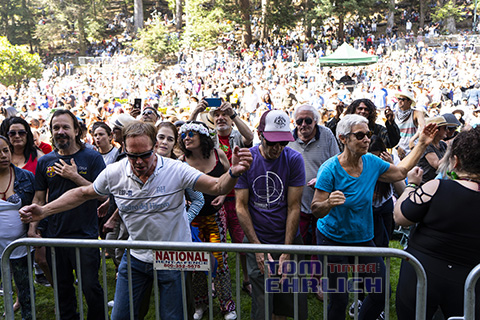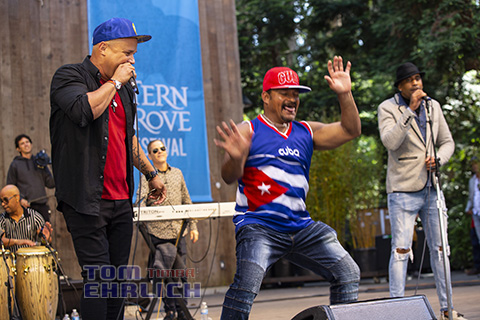 Dancer from the crowd somehow got through security to dance on stage!!!!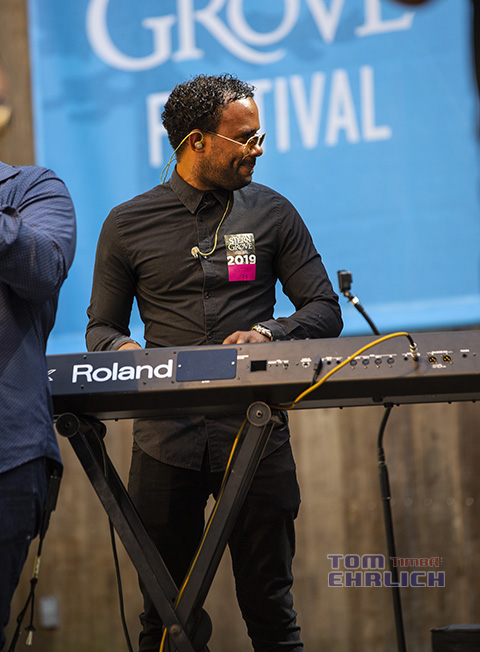 Efrain Chibas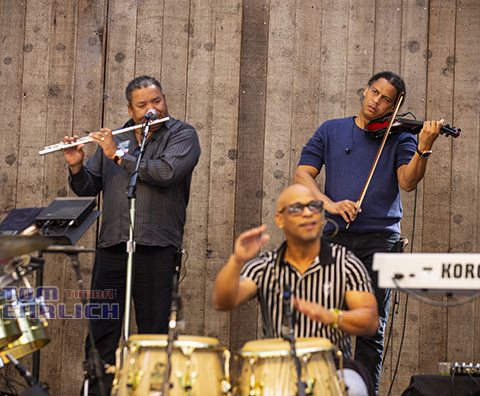 Jorge Leliebre flute, Irving Frontela violin and Yoel Cuesta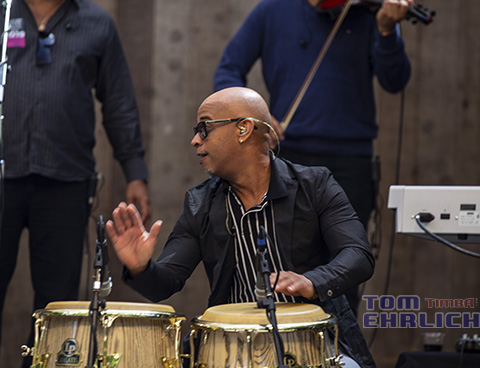 Joel Cuesta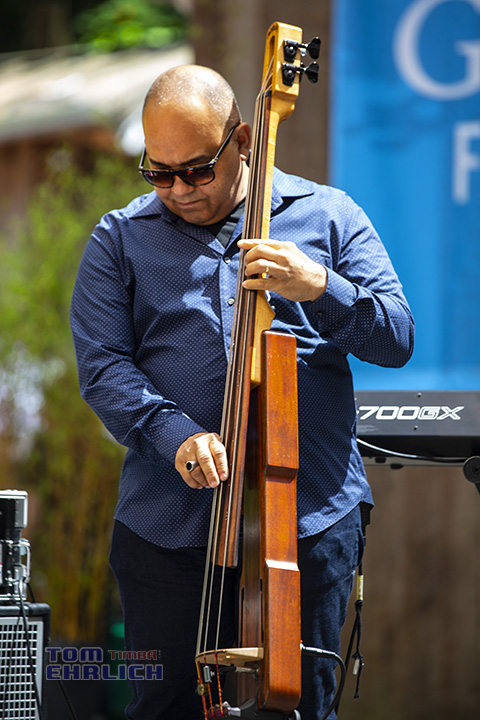 Juan Carlos Formell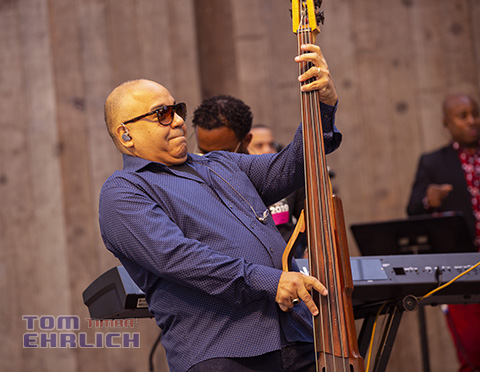 Juan Carlos Formell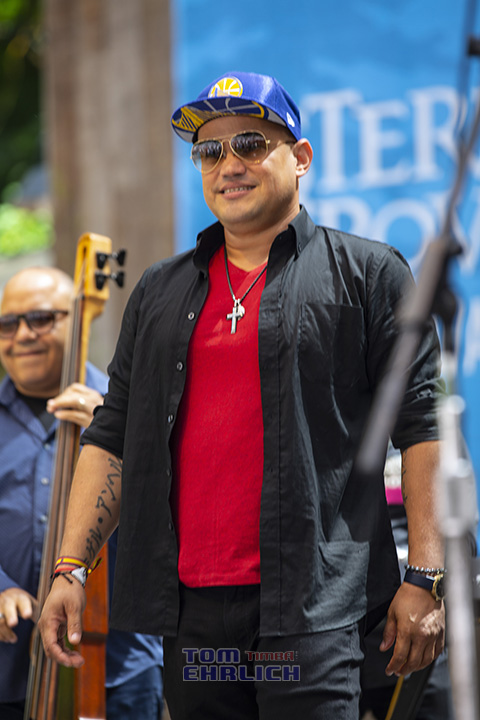 Abdel "Lele" Rasalps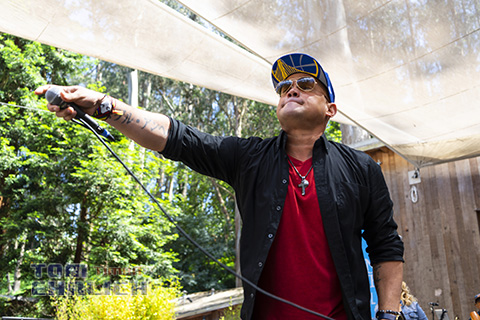 Abdel "Lele" Rasalps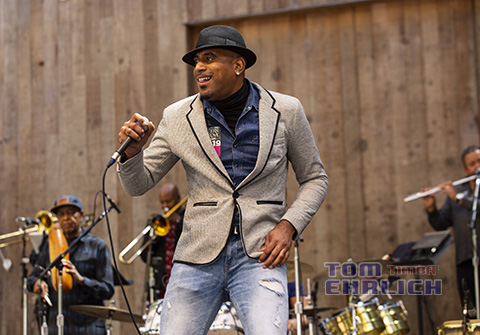 Armando "Mandy" Contero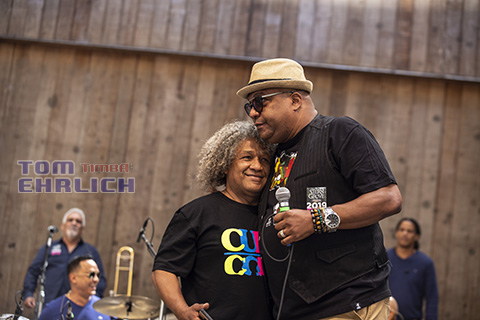 Luusito Cuba and Roberto Hernández "Roberton"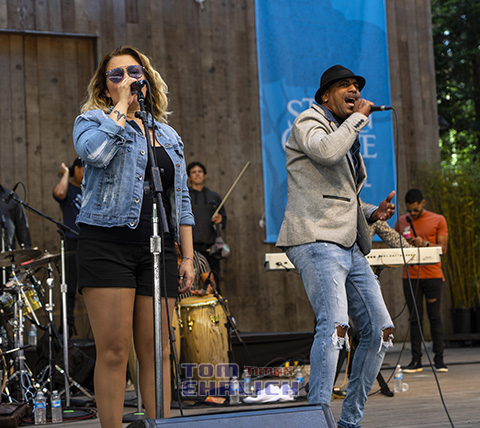 Vanessa Formell and Mandy Contero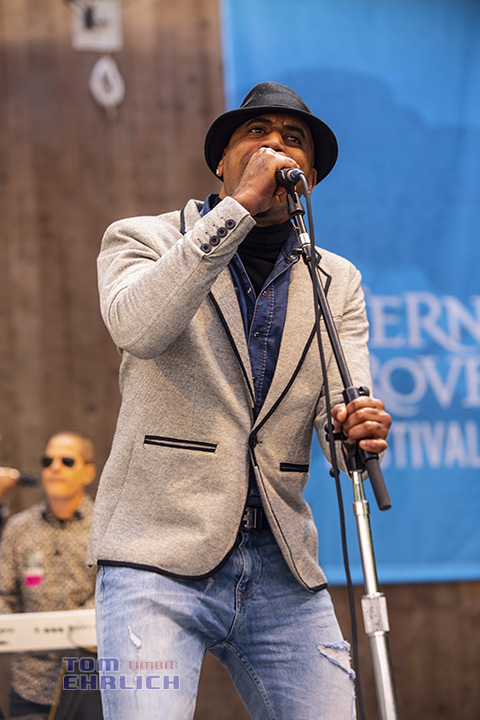 Mandy Contero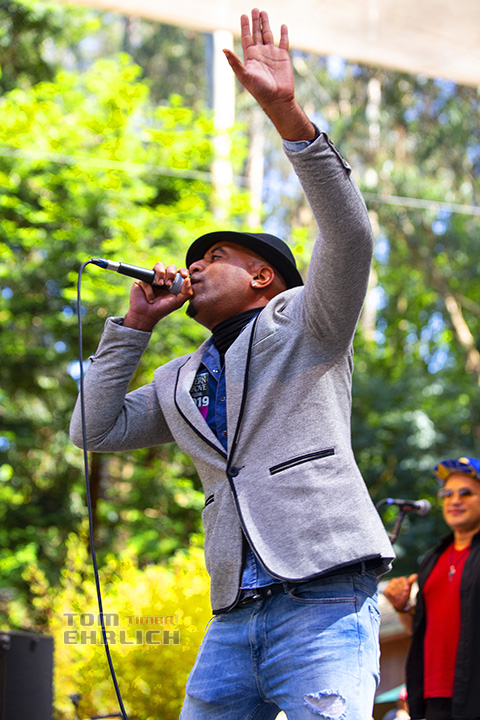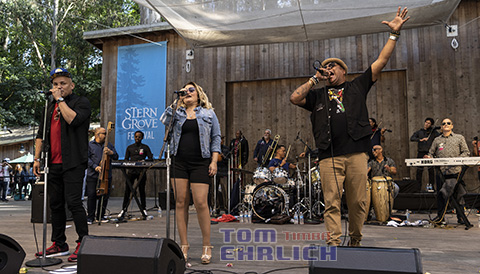 Lele, Vanessa Formell and Roberton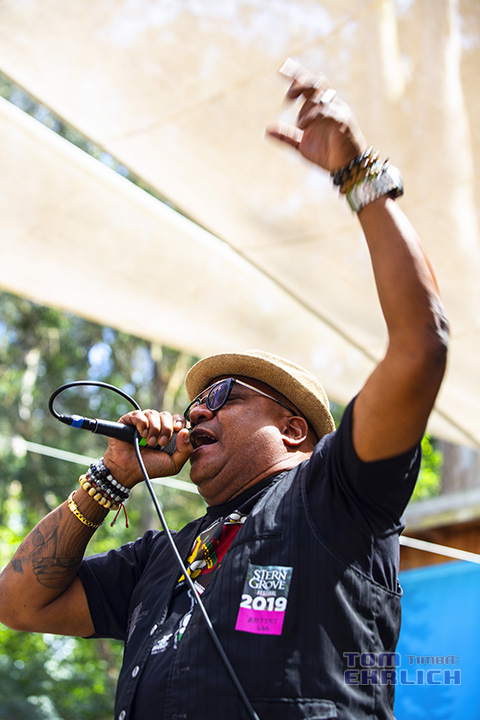 Roberton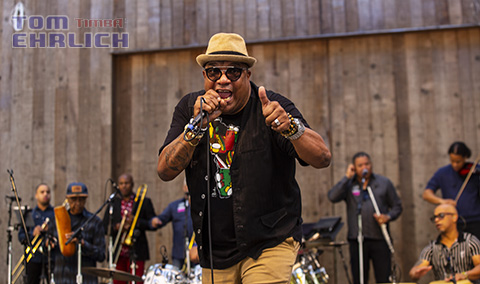 Roberton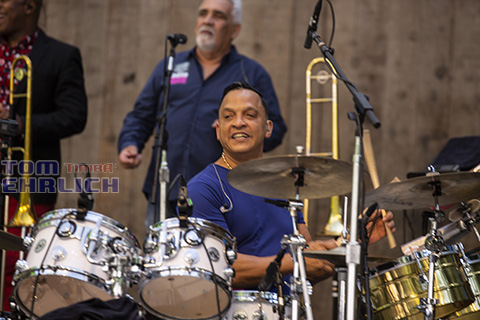 Samuel Formell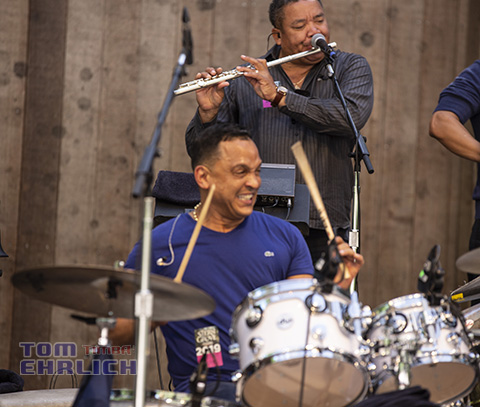 Samuel Formell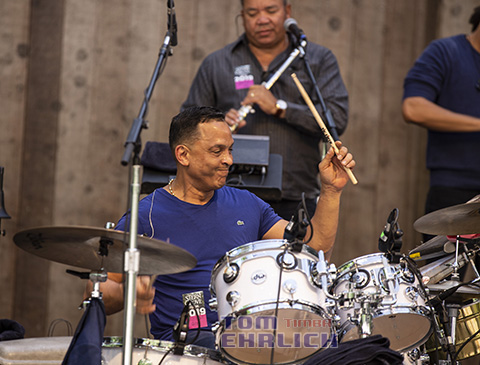 Samuel Formell
Samuel Formell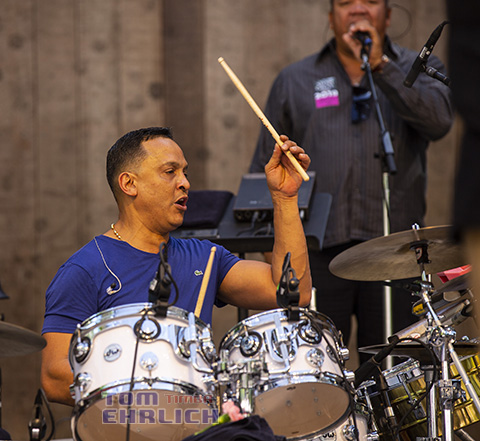 Samuel Formell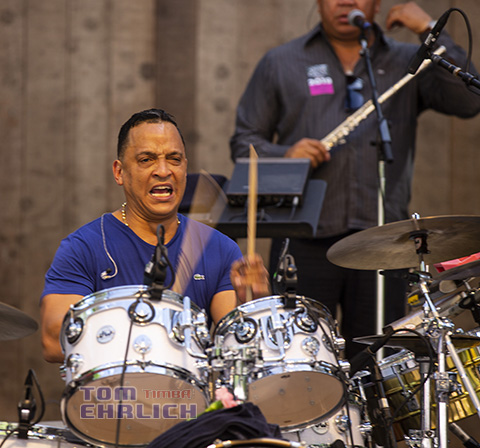 Samuel Formell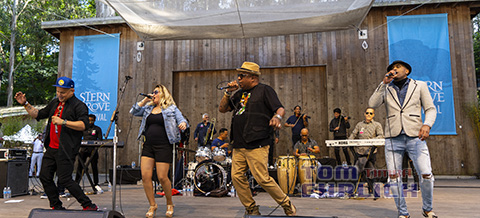 Lele, Vanessa, Roberton and Mandy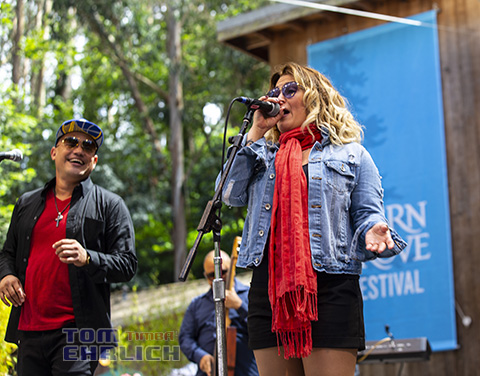 Lele and Vanessa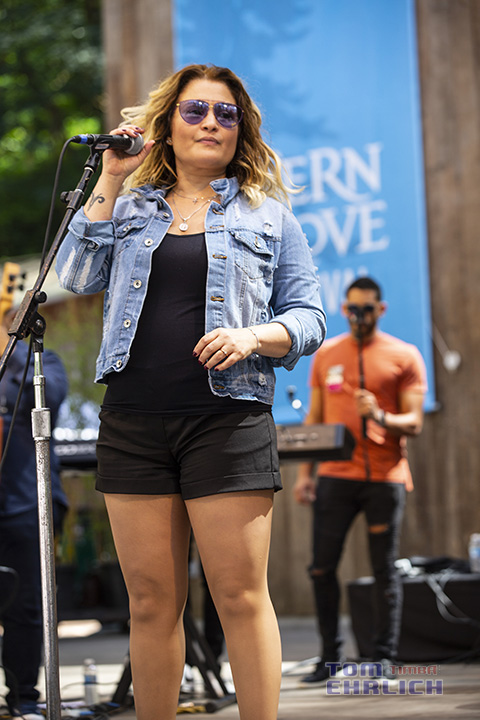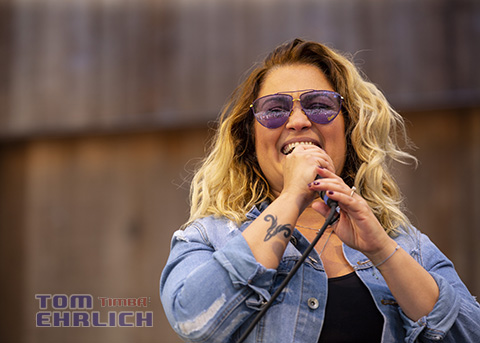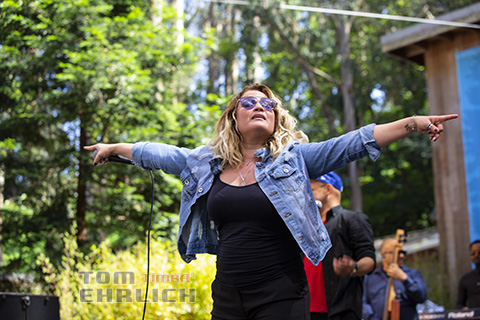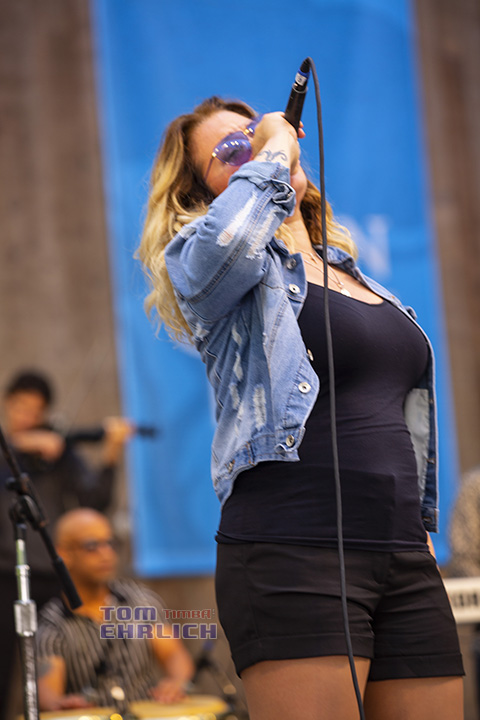 Vanessa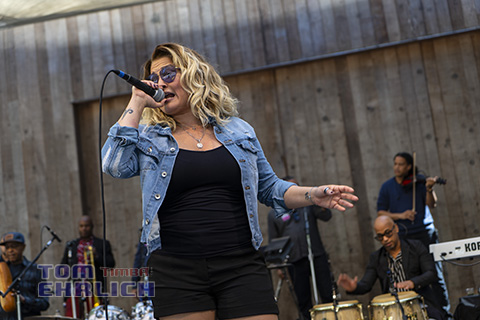 Vanessa Formell and Yoel Cuesta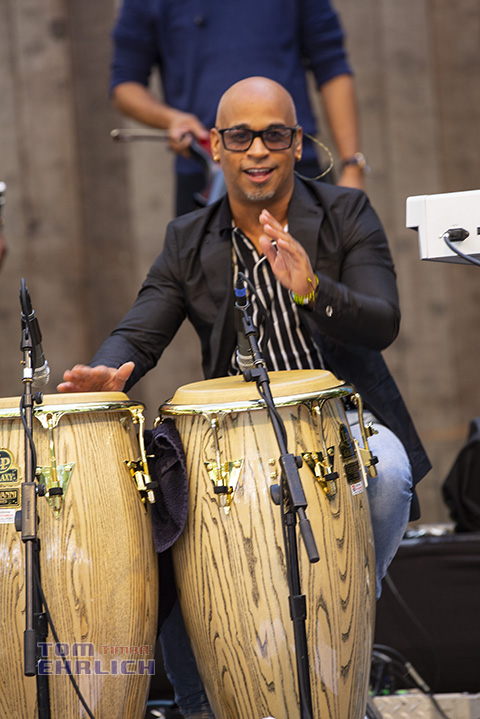 Yoel Cuesta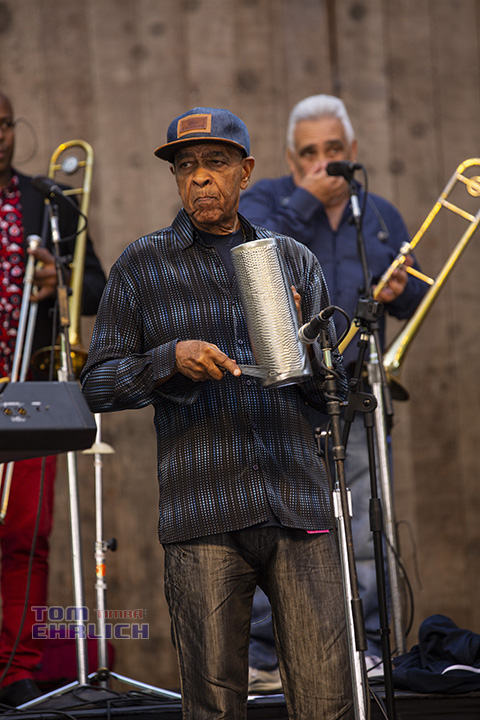 Julio Noroña
Thursday, 04 July 2019, 10:50 PM