Indice - Table of contents
Lo Nuevo
[hide]
Fotos Del Día
[hide]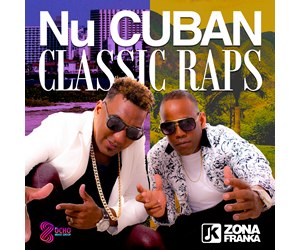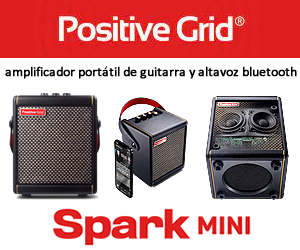 SpanishEnglishTom Ehrlich - 2019 San Jose Jazz Summerfest Sunday
SAN JOSÉ JAZZ SUMMERFEST
SUNDAY, AUGUST 11, 2019
PHOTOS BY TOM EHRLICH © 2019
As usual over the last few years, Sunday of the Summerfest started with some uplifting gospel music by the Oakland Interfaith Gospel Choir at the Main Stage.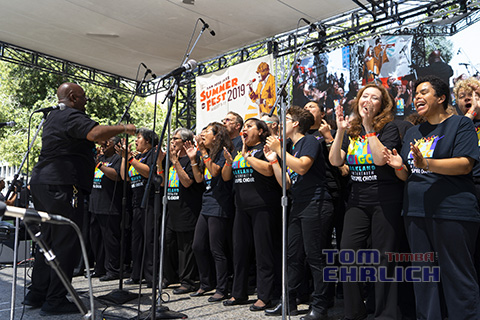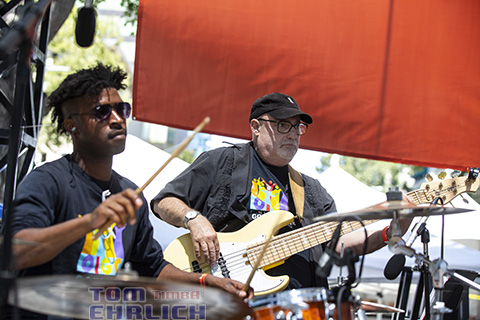 Dave Belove on bass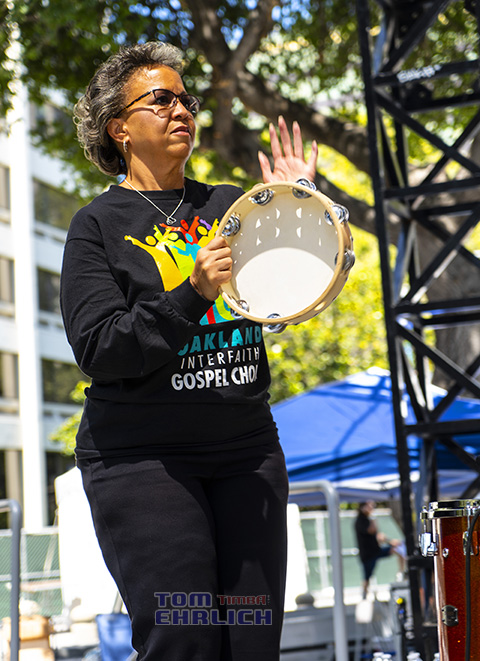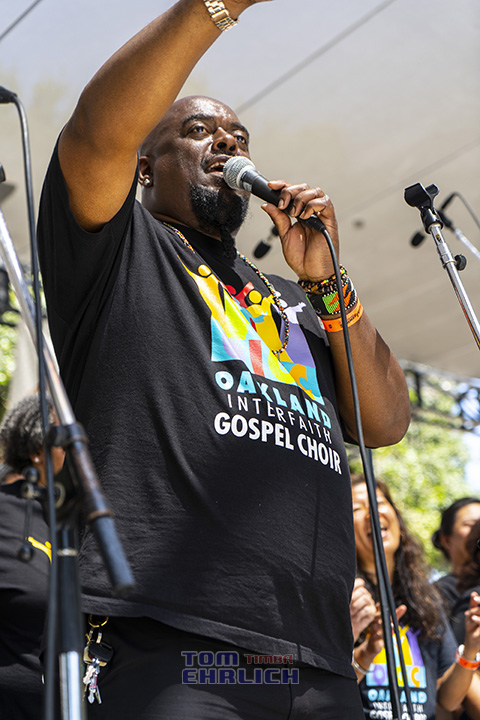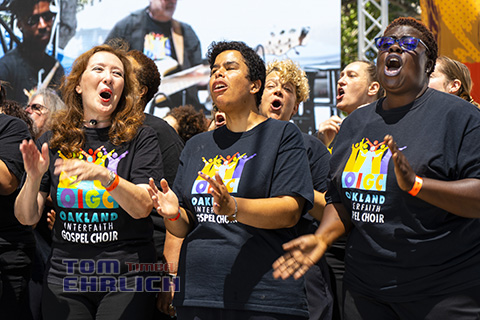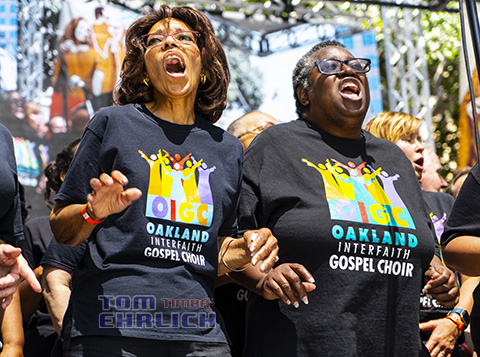 Next up to the salsa stage for some New Yorican style salsa by Manny Martínez y La Rebeldía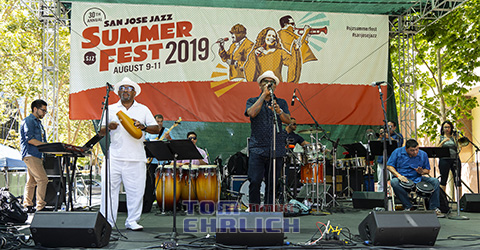 Manny brought some of the better younger generation salsa players from the Bay Area and presented a hot set of crowd pleasing salsa. CD sales at the end of the set confrimed that the dancers loved the music.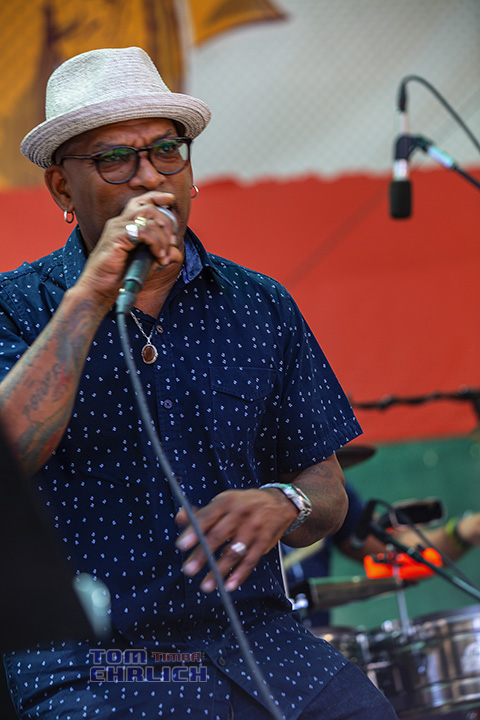 Manny Martínez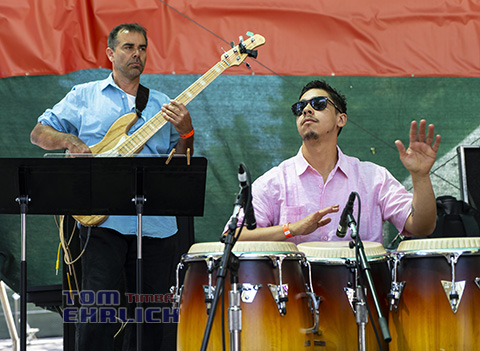 Ahkeel Mestayer congas and Steve Herrera bass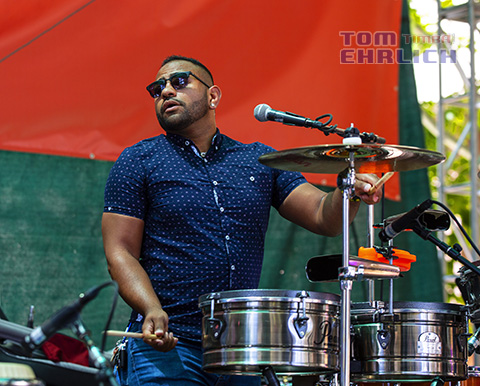 Christain Pepin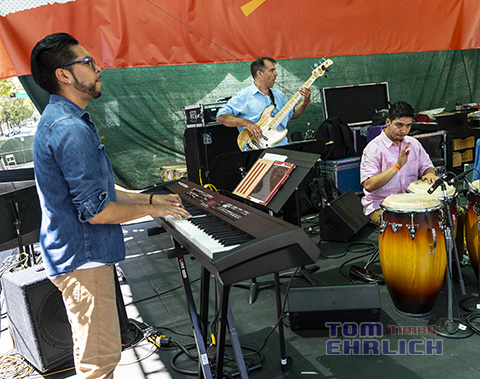 Eric Peralta piano, Steve Herrera bass and Ahkeel Mestayer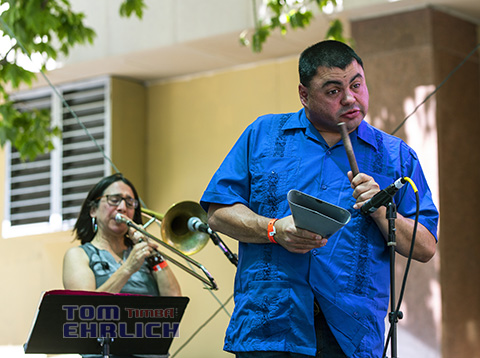 Julio Pérez bell and Mara Fox trombone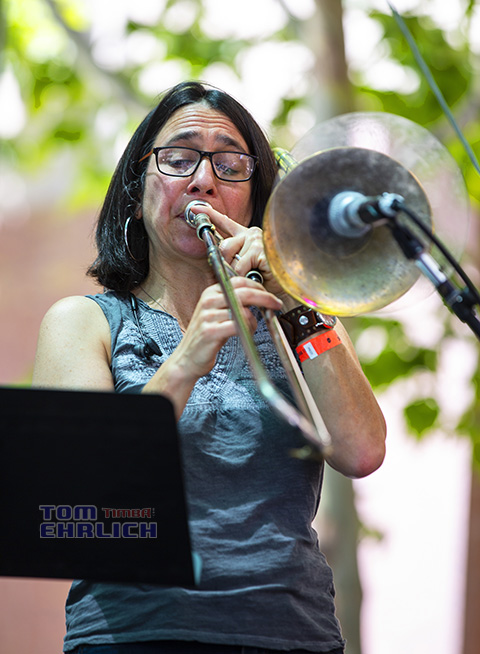 Mara Fox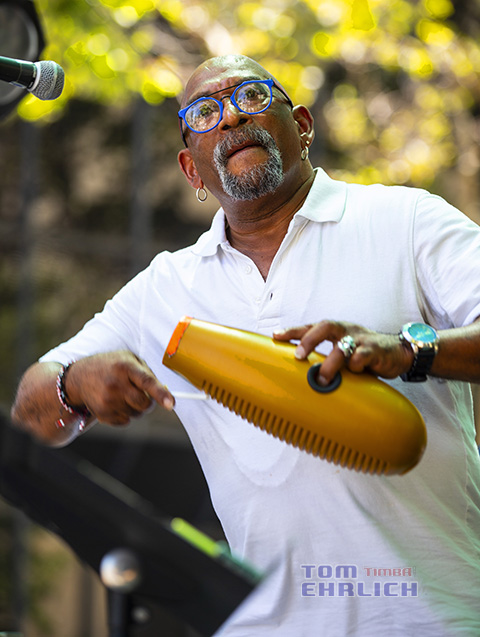 Ray Martínez, Manny's brother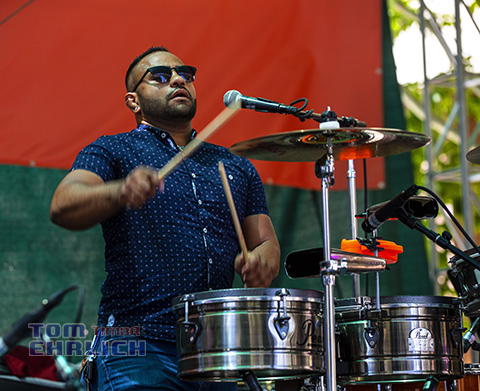 Christian Pepin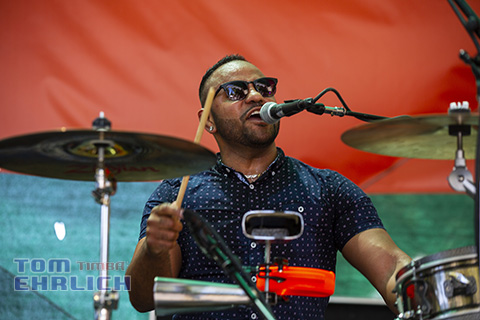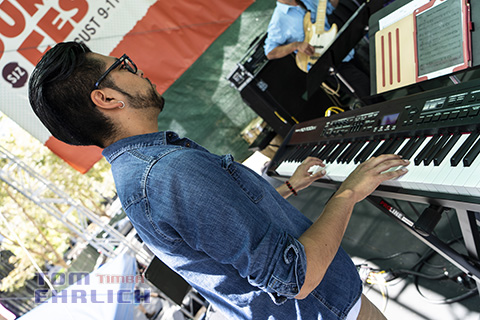 Eric Peralta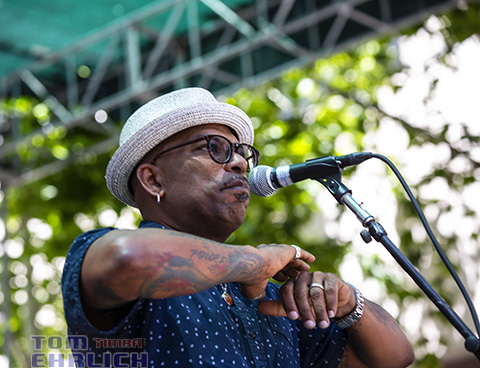 Manny Martínez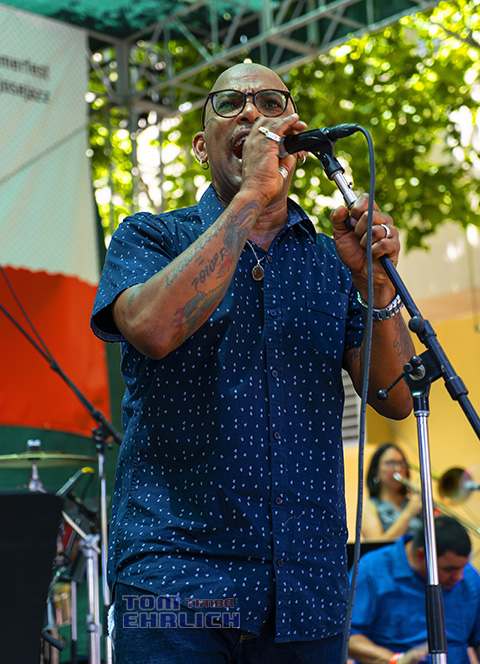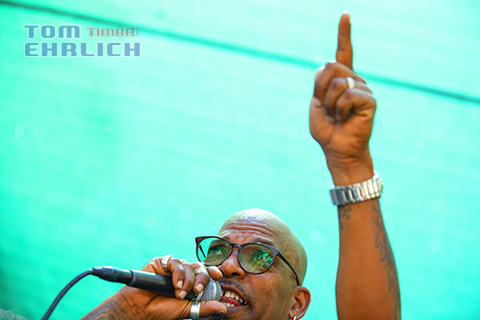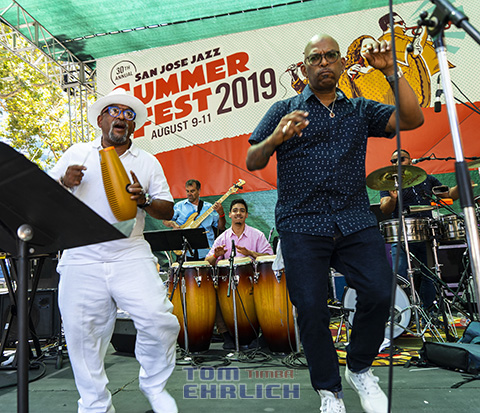 Ray Martínez and Manny Martínez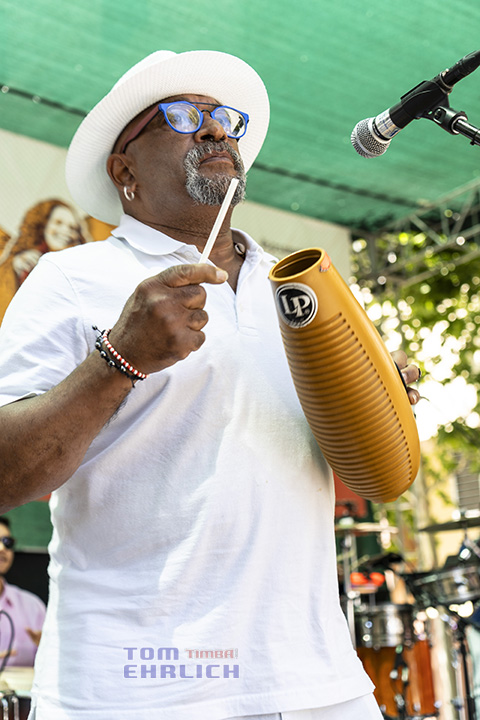 Ray Martínez
Back to the Main Stage for Carl Allen's Art Blakey Centennial Project, celebrating the late jazz drummer icon's 100th year since his birth. This all star ensemble paid an appropriate tribute to the great Art Blakey, whose band The Jazz Messengers was a training ground for countless future jazz greats.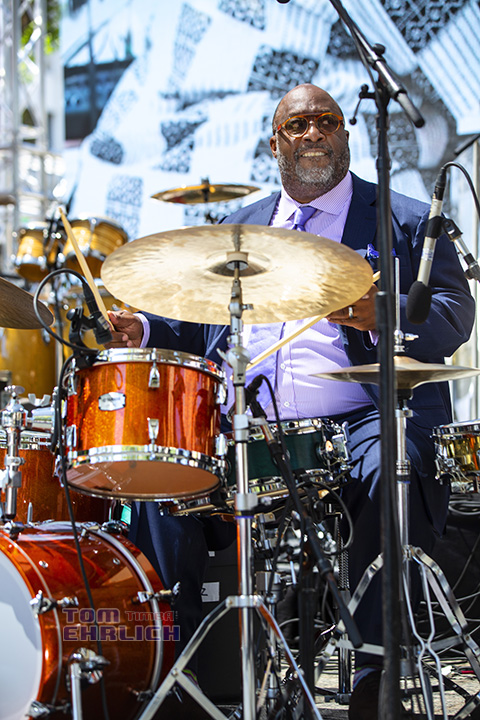 Carl Allen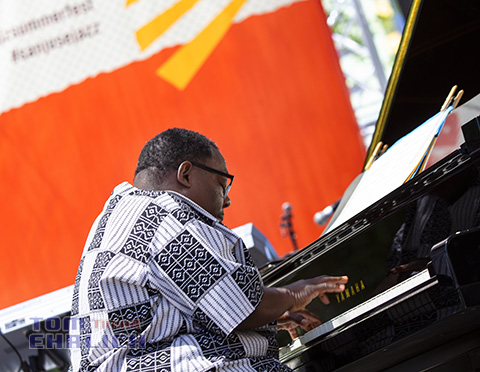 Cyrus Chestnut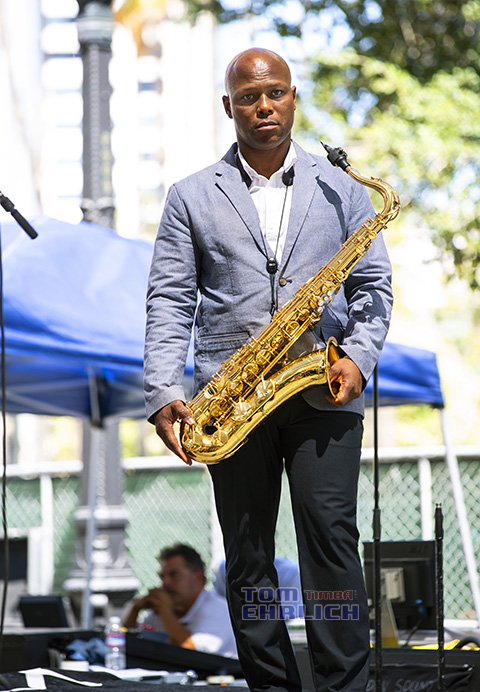 JD Allen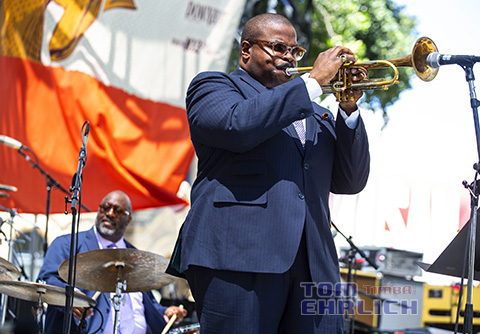 Jeremy Pelt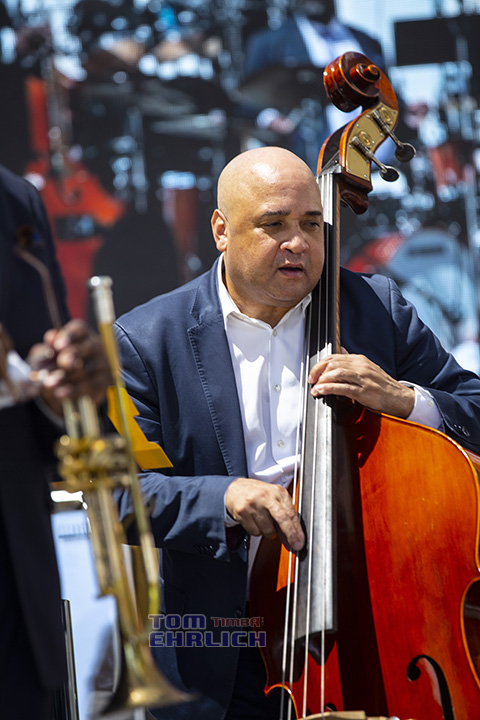 Peter Washington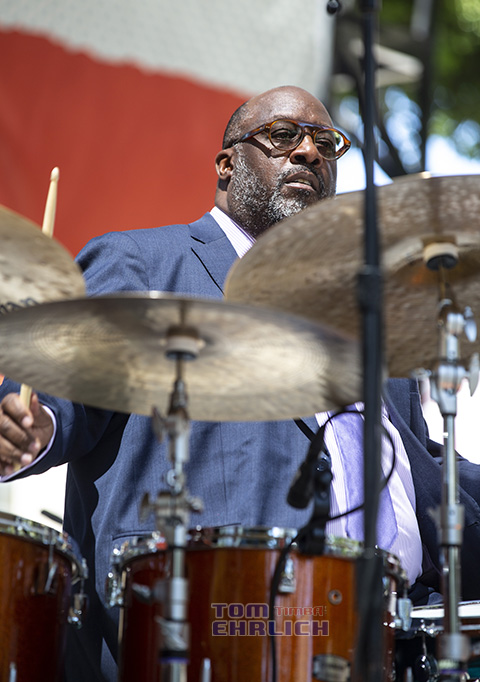 Carl Allen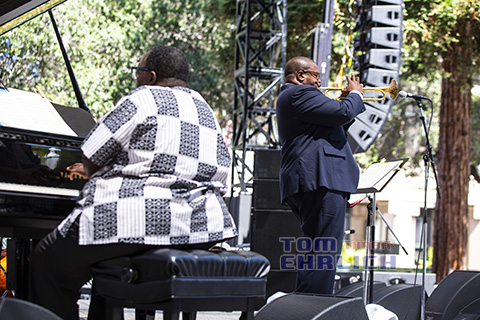 Cyrus Chestnut piano and Jeremy Pelt trumpet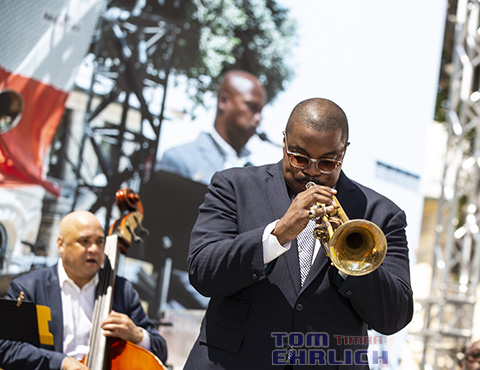 Jeremy Pelt trumpet and Peter Washington bass
A quick trip to the Cafe Stritch Stage to see the young outstanding pianist Emmet Cohen with legendary jazz drummer Tootie Health.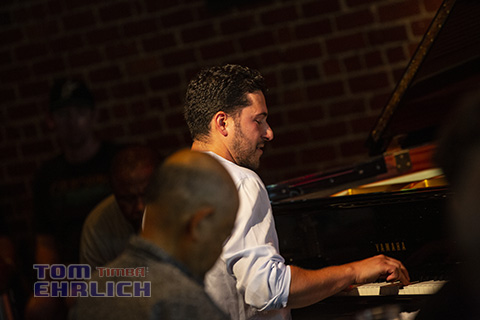 Emmet Cohen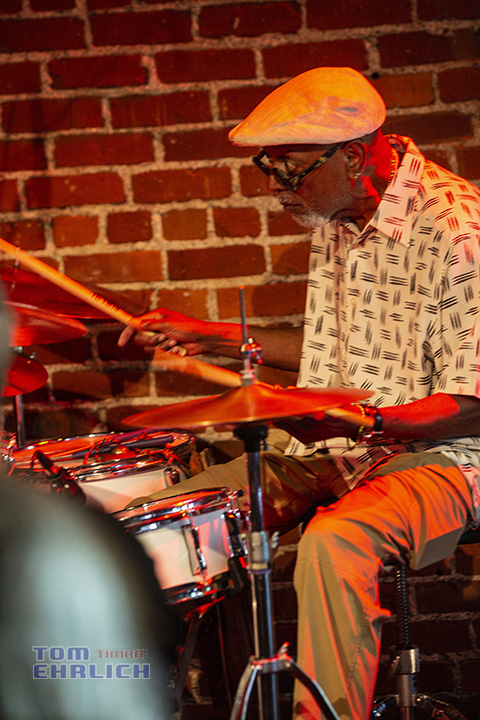 Tootie Heath
Tootie is 82 years old and he still can play. He also performed a stand up comedy segment telling mostly x-rated jokes.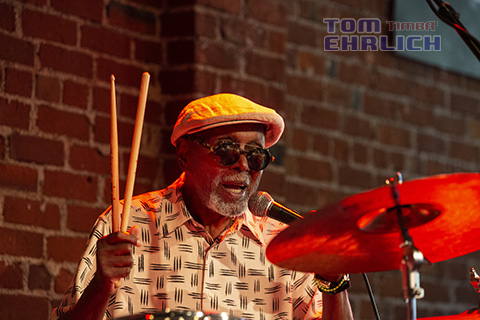 Tootie Heath
Back to the salsa stage to see Septeto Chappottín, a Los Angeles based band which plays traditional Cuban music. Lead by Leider Chappottín of the famous Chappottín family, the band had some great players including Calixto Oviedo (NG La Banda), Gonzalo Chomat (Banda Metero) and Iris Cepeda (Arte Mixto) and a young up and coming pianist Odayls Caro, daughter of the great percussionist Carlos Caro.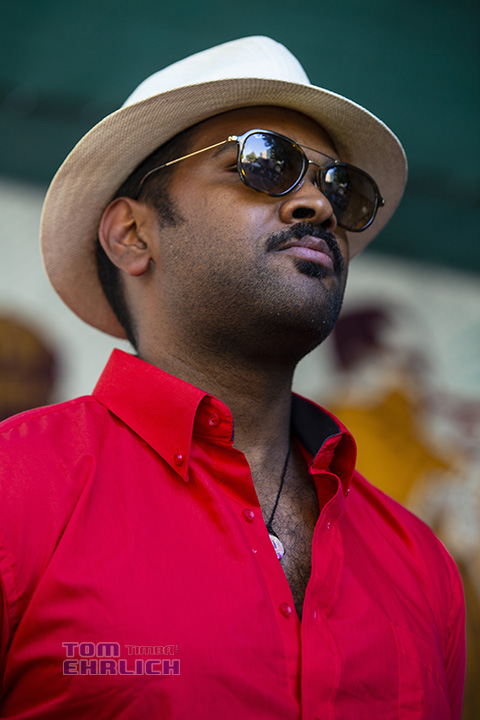 Leider Chappottín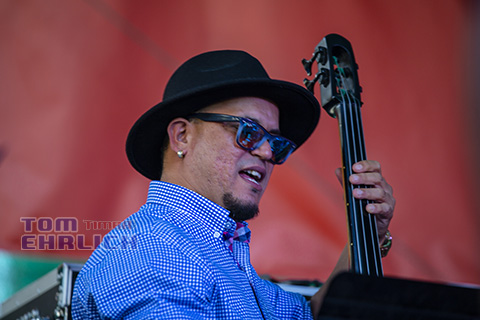 Azaris Pijuan
Calixto Oviedo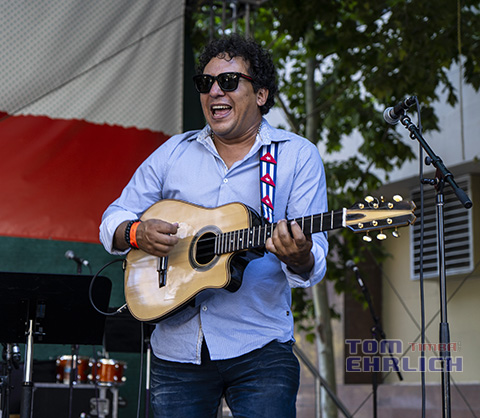 Denis Medina playing tres
Gonzalo Chomat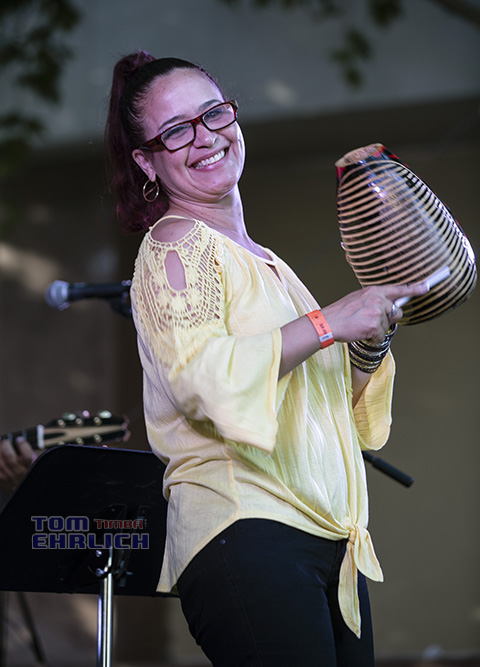 Iris Cepeda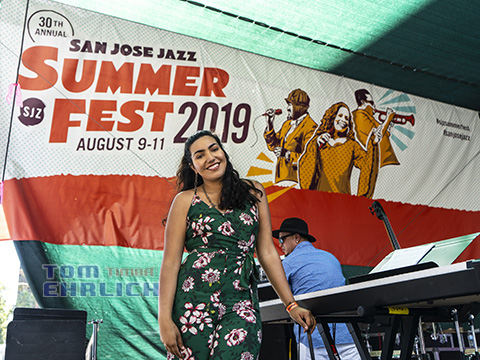 Odalys Caro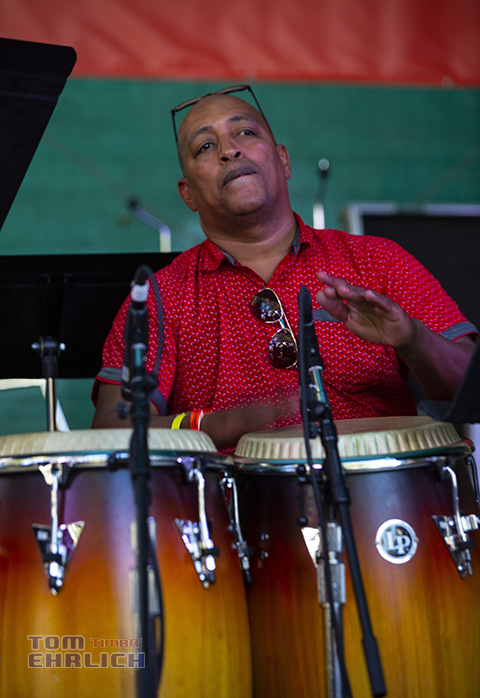 Santiago Santiaste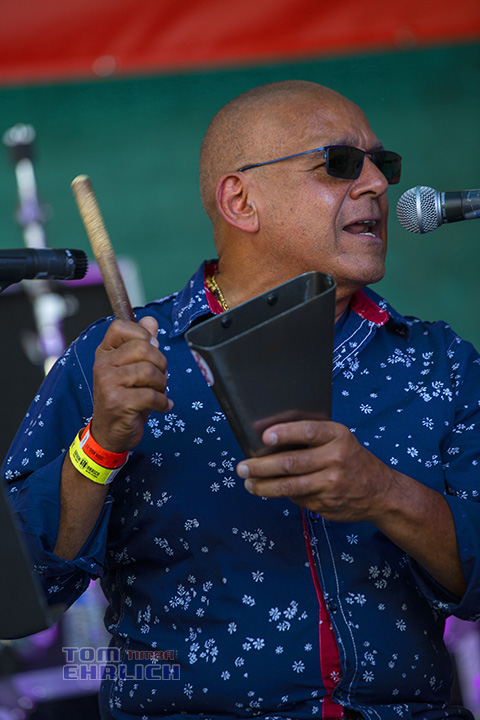 Calixto Oviedo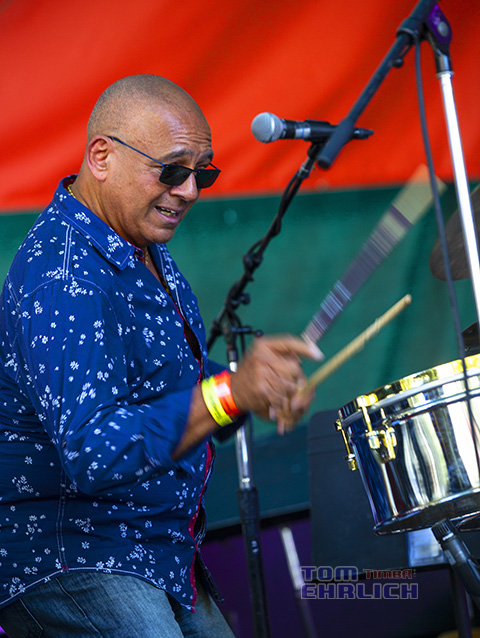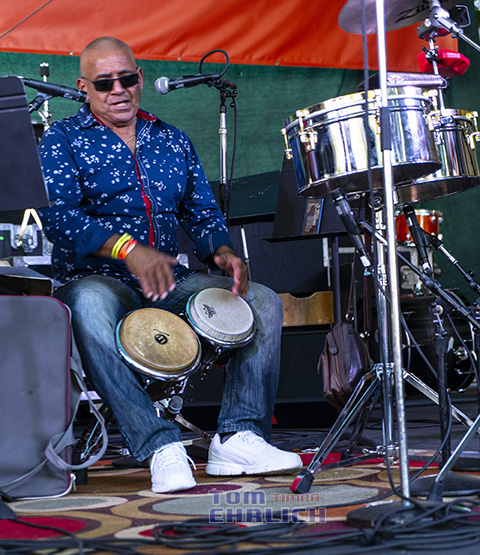 Calixto Oviedo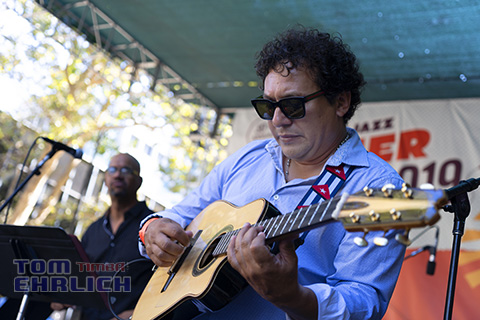 Denis Medina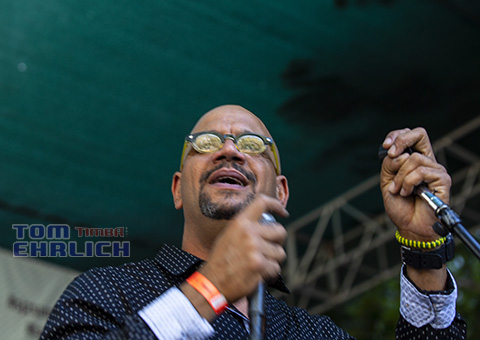 Gonzalo Chomat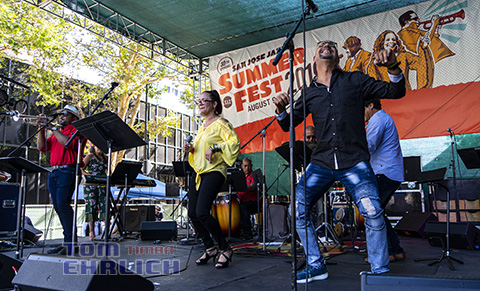 Iris Cepeda nad Gonzalo Chomat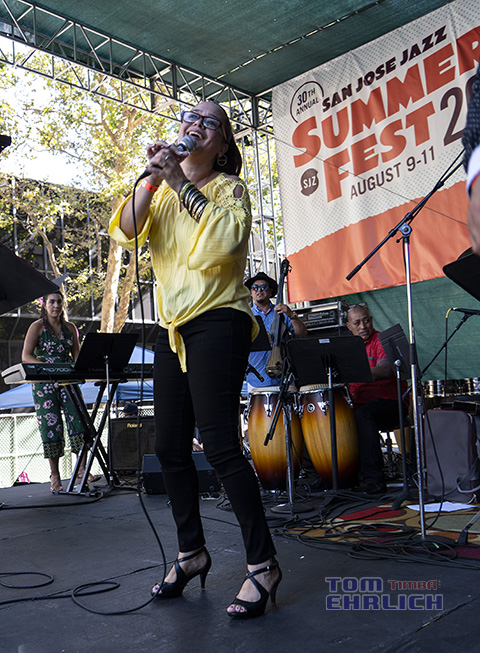 Iris Cepeda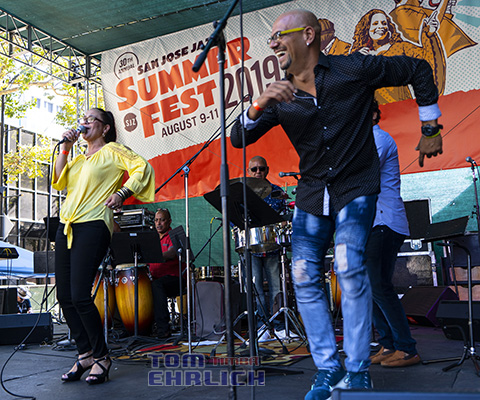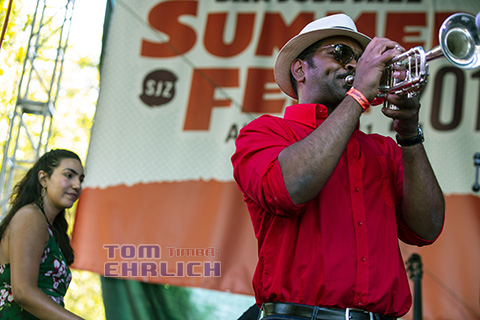 Leider Chappottín and Odalys Caro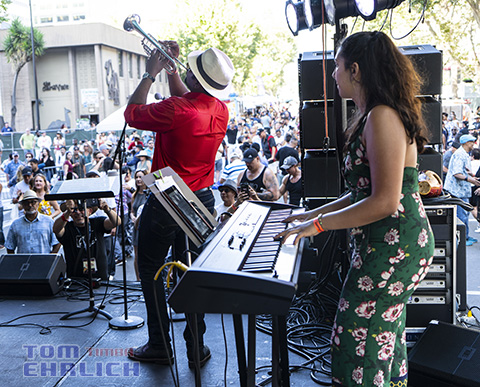 The last group of the festival for me was Elio Villafranca and his Cinque project which performed at the Hammer Theater Stage. This star studded group played my favortie set of music of the festival. Elio is one of the premier composers and arrangers on the scene. This beautiful project is a musical story of Cinque from Congo who was ensalved, became free and lived in Cuba. Elio released a recording of this project a couple of years ago and it is highly recommended. Spectatular concert and a great way to end the festival.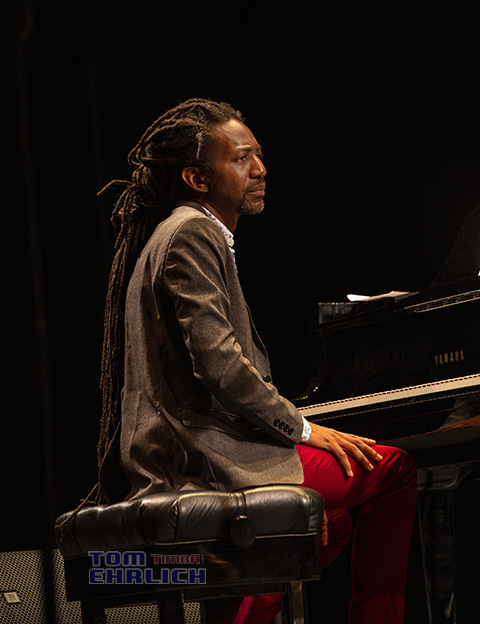 Elio Villafranca
Elio is the leader, composer, arranger and pianist. I have most of his recodings and every one is a masterpiece.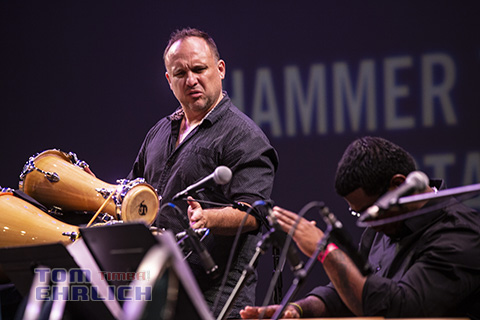 Arturo Stable is a top notch percussionist originally from Cuba. He is also a band leader and composer.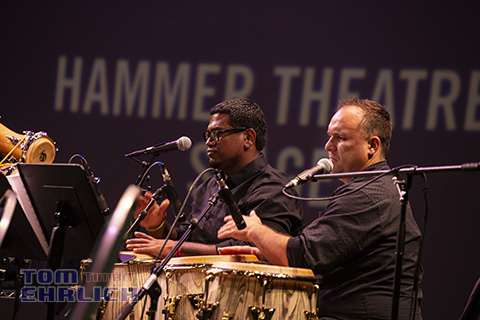 Arturo Stable and Jonathan Troncoso on congas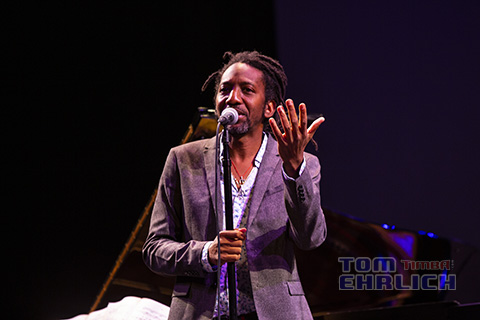 Elio Villafranca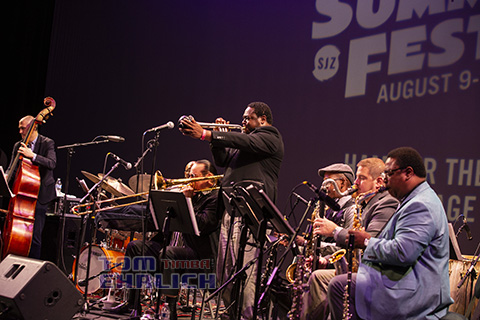 Freddie Hendrix on trumpet is also a band leader and participates in mnay types of project.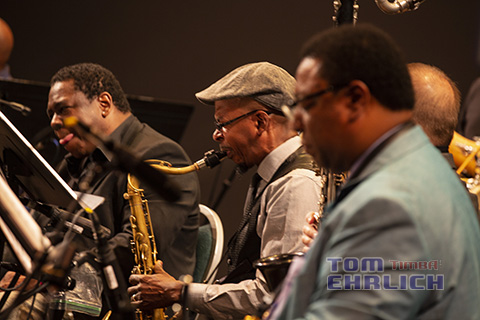 Greg Tardy on sax is also a band leader.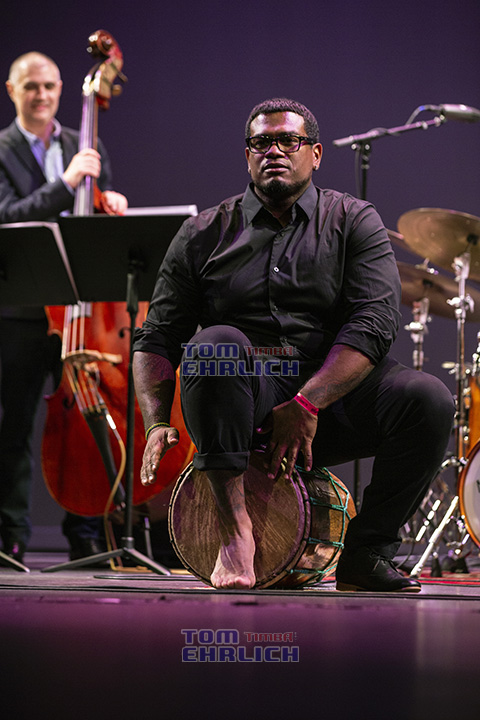 Jonathan Troncoso, great percussionist and also a band leader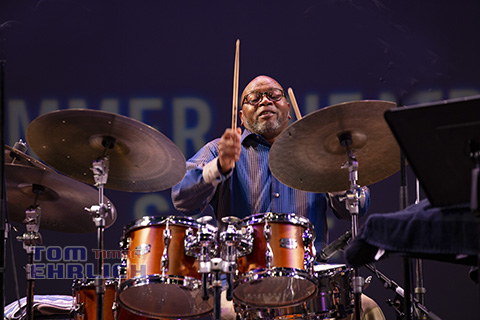 Victor Lewis is a legendary jazz drummer.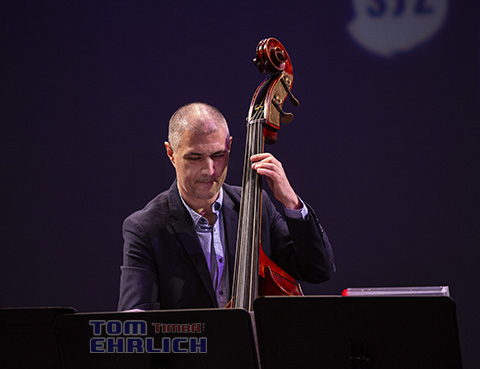 Peter Slavov is a first call bassist.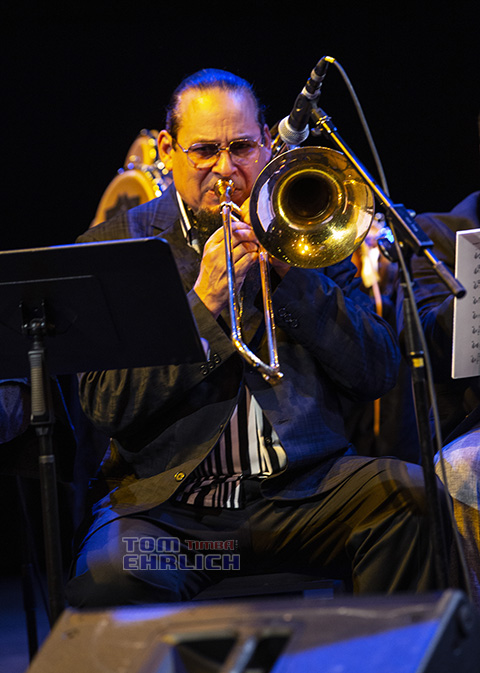 Steve Turre is considered one of the bset if not the best trombonist alive. He is a bandleader supreme and also plays conch shells.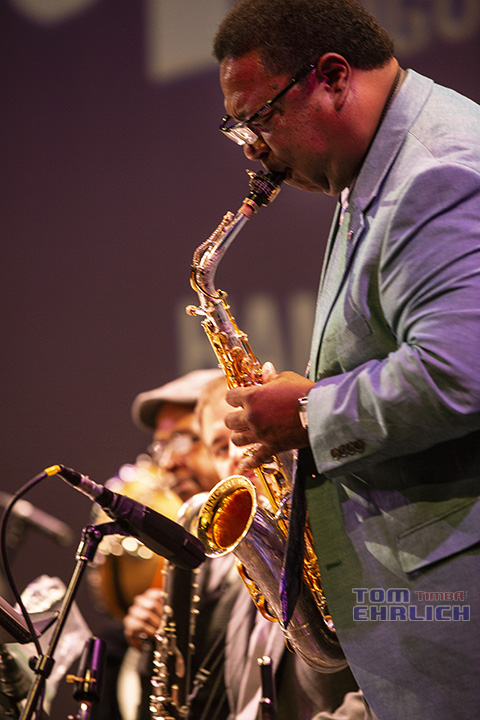 Vincent Herring is one of the top reed instrument players in jazz and is also a band leader.
Elio Villafranca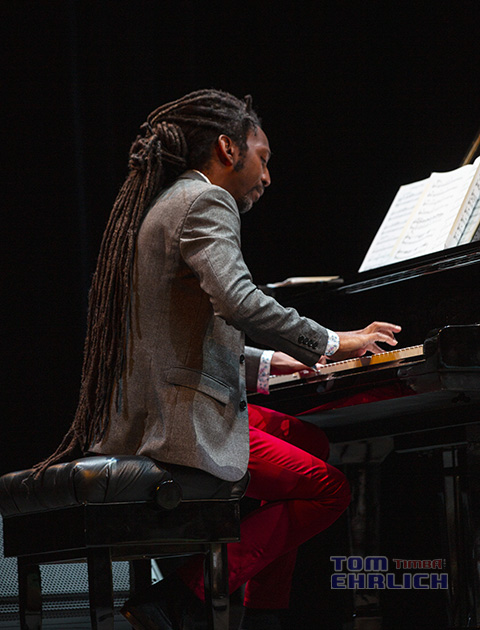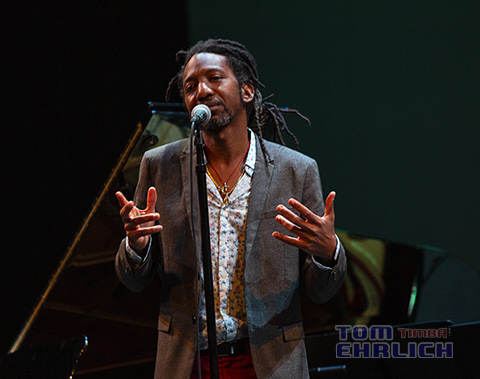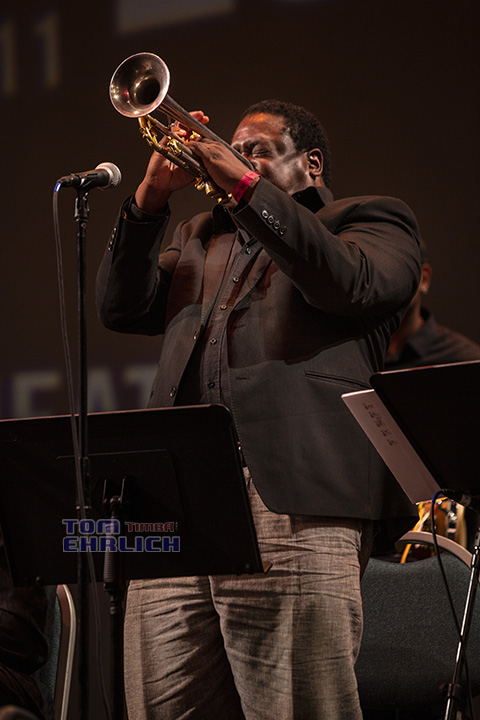 Freddie Hendrix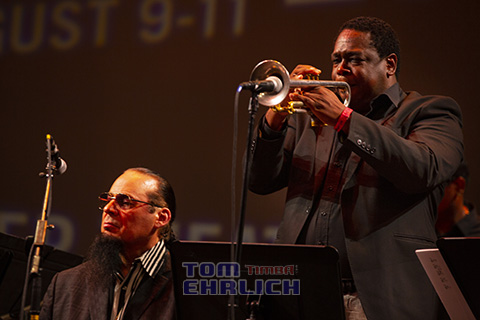 Steve Turre and Freddie Hendrix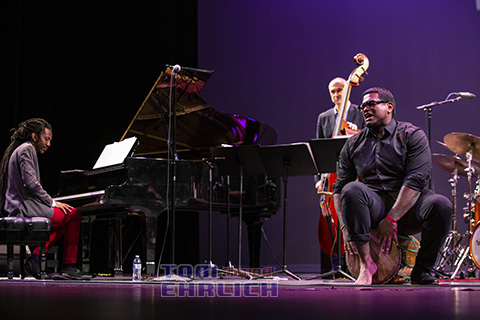 Elio Villafranca piano, Peter Slavov bass and Jonathan Troncoso African drum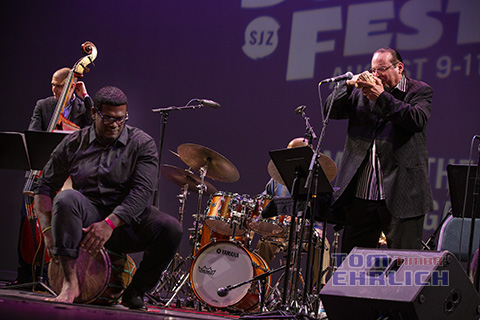 Peter Slavov bass, Jonathan Troncoso African drum and Steve Turre shells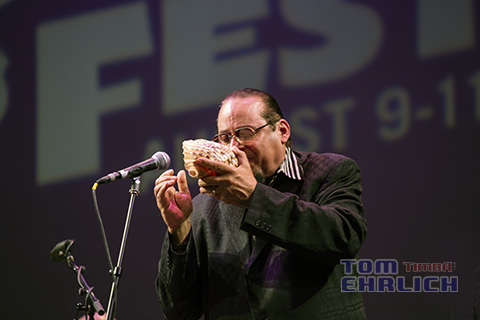 Steve Turre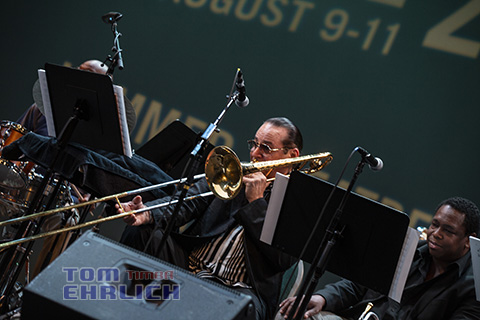 Steve Turre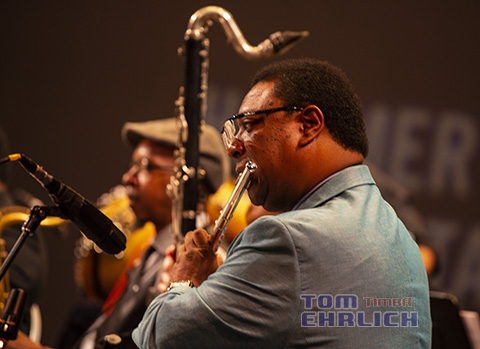 Vincent Herring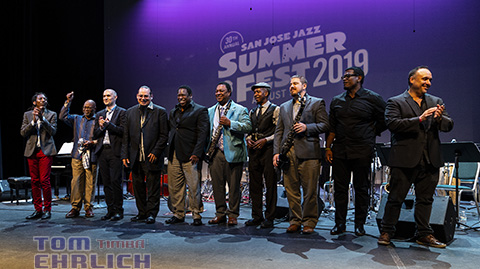 miércoles, 30 agosto 2023, 11:46 am