Indice - Table of contents
New Stuff
[hide]
Photos of the Day
[hide]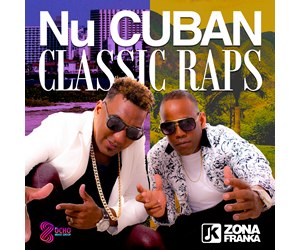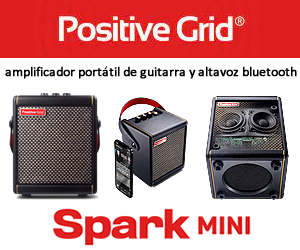 Tom Ehrlich - Melon with Pedrito
EVOLUTION OF CUBAN PIANO SERIES
SF JAZZ CENTER, SAN FRANCISCO, CA
IVÁN "MELÓN" LEWIS WITH PEDRITO MARTÍNEZ
AUGUST 13, 2016
PHOTOS BY TOM EHRLICH © 2016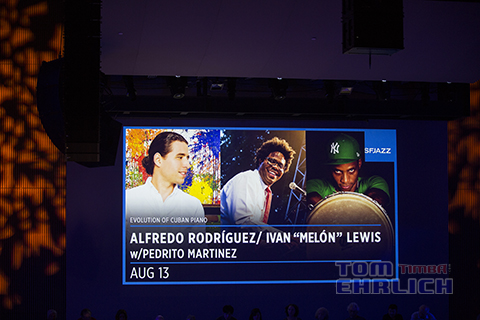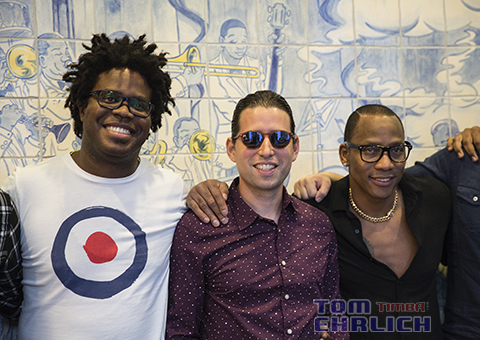 Melón, Alfredo Rodríguez and Pedrito Martínez
The second night of the Cuban Piano Series I attended included a double bill of the Iván "Melón" Lewis Quartet and Alfredo Rodríguez Trio both with Pedrito Martínez. This post is of the Melón set.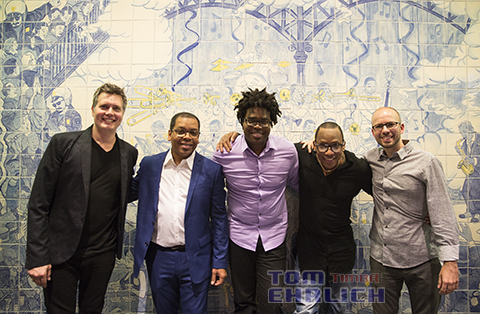 Jimmy Branly, Román Filiu, Melón, Pedrito and José Antonio Miguel Artigas
The Iván "Melón" Lewis Quartet included Melón on piano, Jimmy Branly on drums, Román Filiú on sax and José Miguel on bass. Many of the timba.com readers will know that Melón is considered one of the top timba pianists of the 1990's. His reputation is from being Issac Delgado's pianist creating incredible tumbaos in the 1990's. Jimmy Branly and Román Filiú also were in Issac's band. Melón, as well as the others in this quartet now are mainly jazz players, although there are hints of timba in Melón's last two recordings (Travesía and Ayer y Hoy).
PRE-CONCERT PHOTOS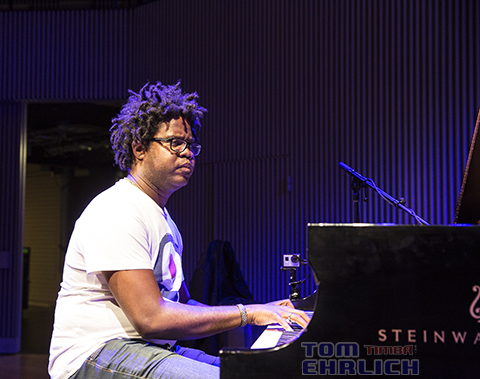 Melón during sound check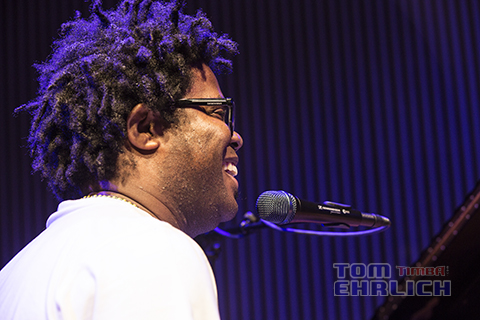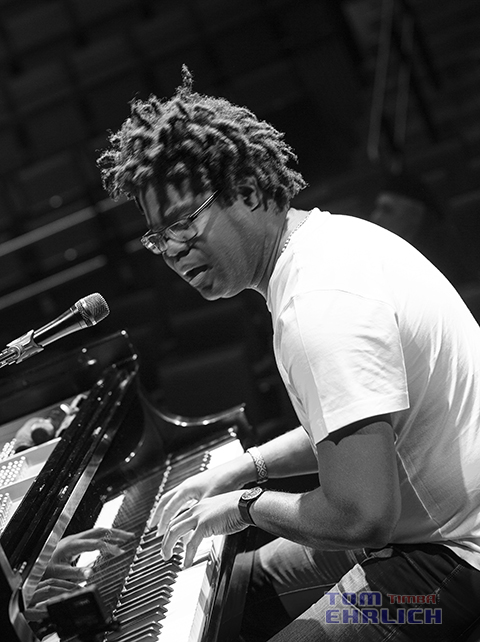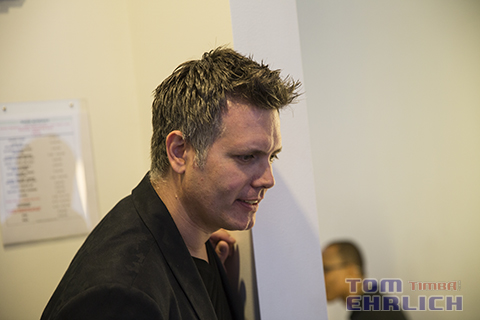 Jimmy Branly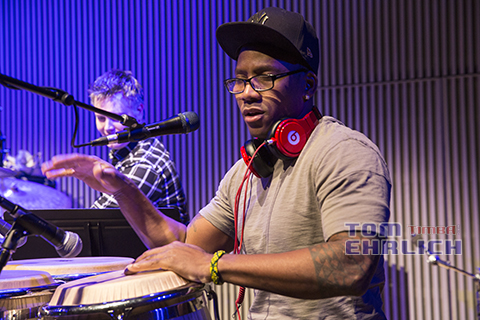 Pedrito Martínez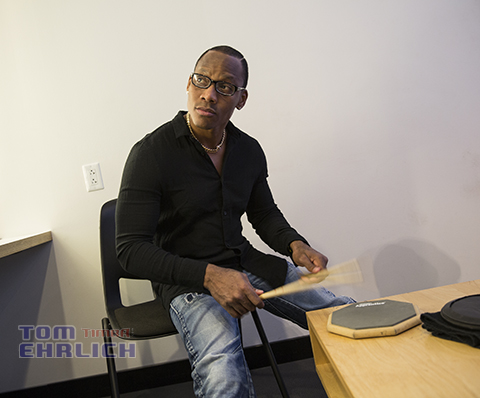 Pedrito warming up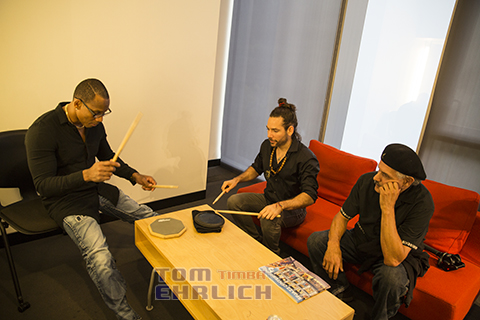 Pedrito and Henry Cole warming up with Luis Carranza
CONCERT PHOTOS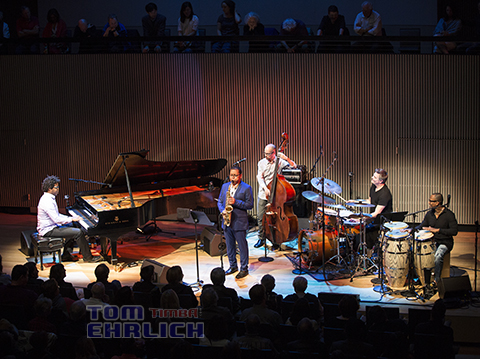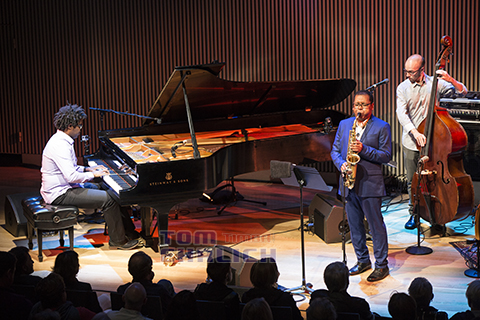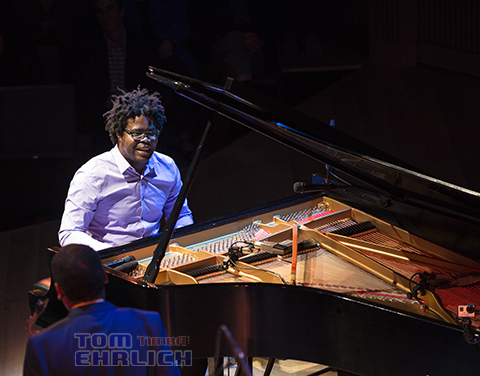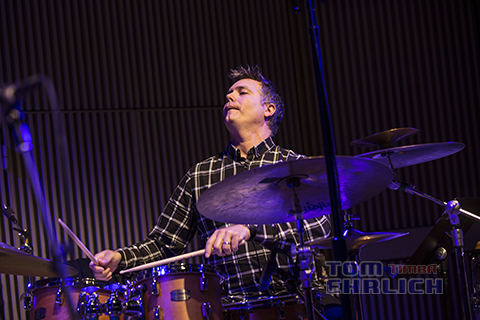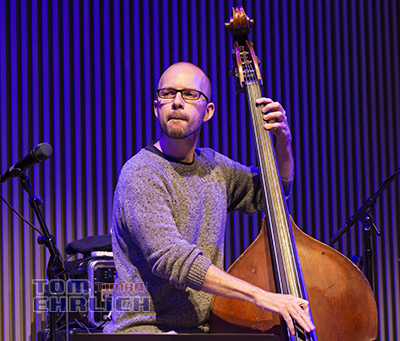 José Antonio Miguel Artigas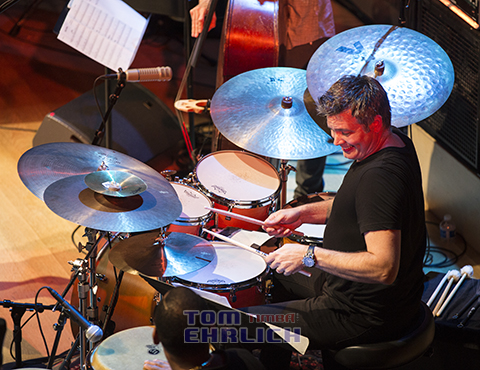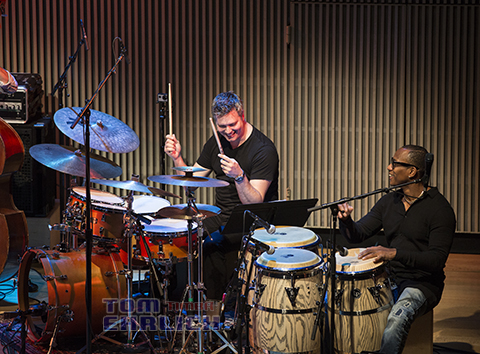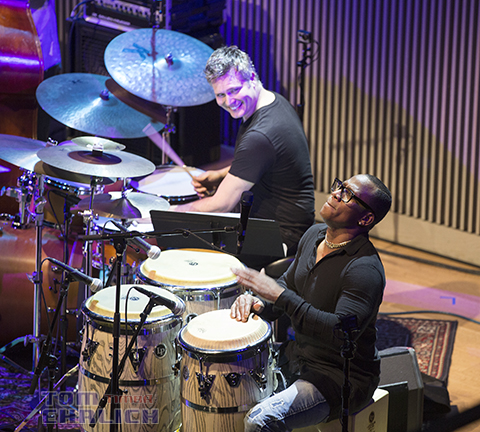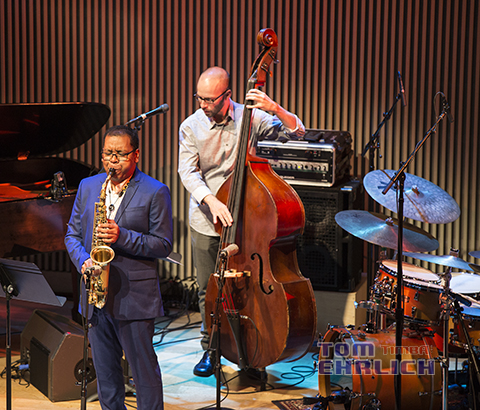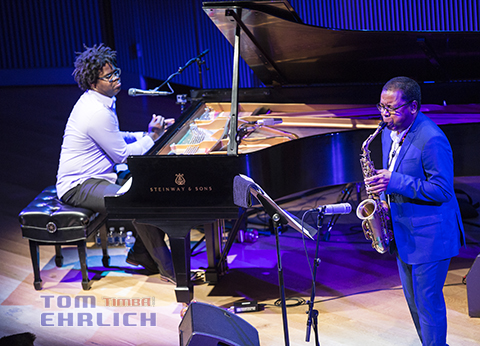 POST CONCERT PHOTOS
Ruy López Nussa, Harold López Nussa, Melón and Aldo López Gavilán
The López Nussa brothers and Aldo López Gavilán played on Sunday night which I could not attend. I did catch Harold López Nussa Trio at Kuumbwa Jazz Center which will be the subject of another post.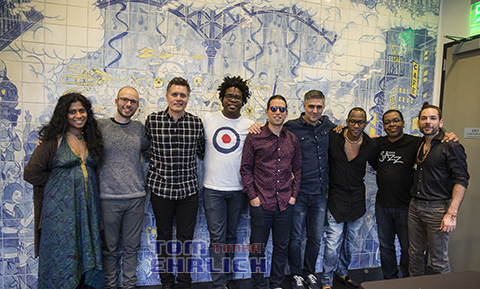 The Iván "Melón" Lewis Quartet and the Alfredo Rodríguez Trio with Pedrito Martínez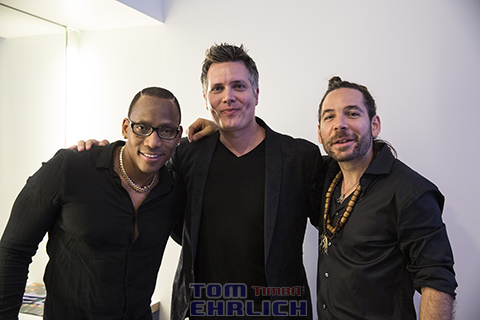 Pedrito Martínez, Jimmy Branly and Henry Cole - all drummers supreme
Thursday, 01 September 2016, 06:42 PM