Indice - Table of contents
New Stuff
[hide]
Photos of the Day
[hide]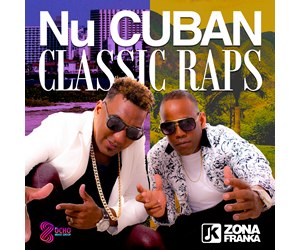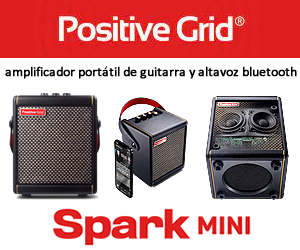 Tom Ehrlich - 2017 San Jose Jazz Fest Part 2
SAN JOSE JAZZ SUMMER FEST PART 2
AUGUST 11, 2017 THRU AUGUST 13, 2017
SAN JOSE, CALIFORNIA
PHOTOS AND TEXT BY TOM EHRLICH © 2017
Part 2 covers the groups I witnessed and photographed on Sunday, August 13, 2017. The groups include Jazz by 5, Manny Martinez y La Rebeldia, Lili Hernandez Orchestra Featuring Calixto Oviedo, Daymé Arocena and Bay Area Salsa All-Stars Featuring Jimmy Bosch.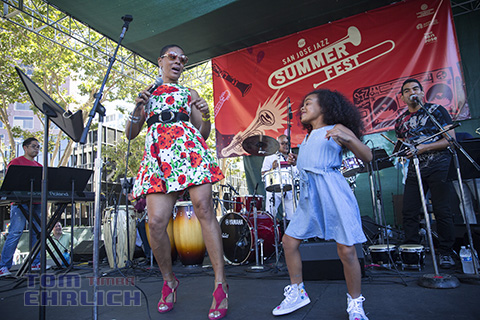 Lily Hernandez and daughter at the Salsa Stage
Finally was able to spend some time at the Salsa Stage and caught some outstanding groups.
LILY HERNANDEZ ORCHESTRA FEATURING CALIXTO OVIEDO
Lily Hernández and her band, including her husband Cuban living legends Calixto Oviedo, Ernesto Kindelan and Carlos Caro. It was a family affair with Lily's and Calxito's two young children perfroming with their parents.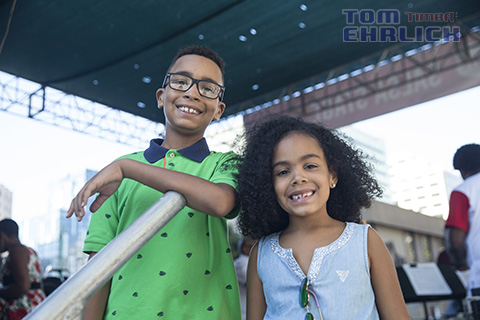 Lily Hernández's and Calxito Oviedo's children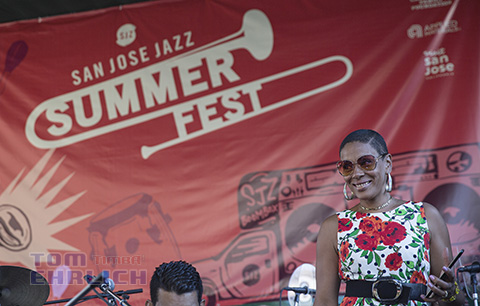 Lily Hernández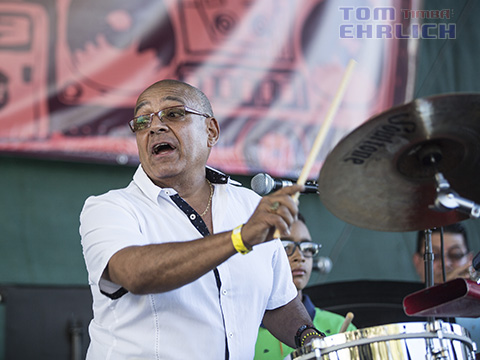 Calixto Oviedo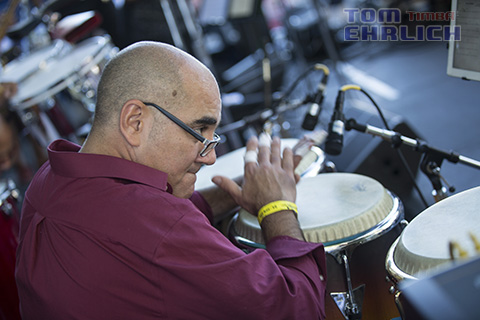 Carlos Caro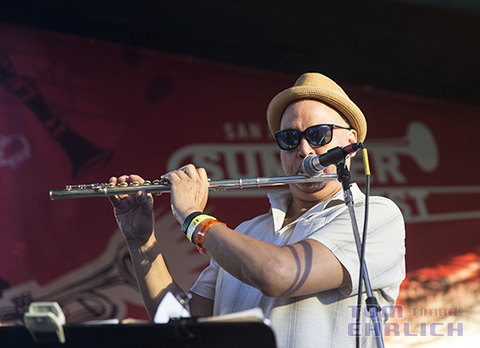 John Calloway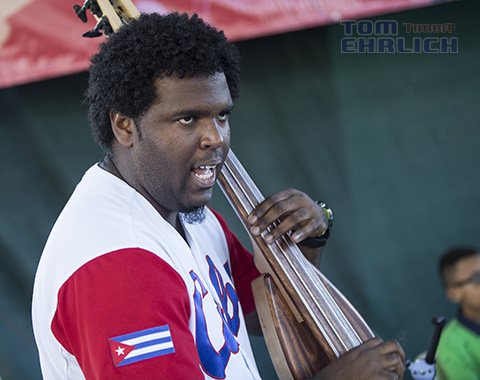 Ernesto Kindelan formerly the bassist for Charanga Habaera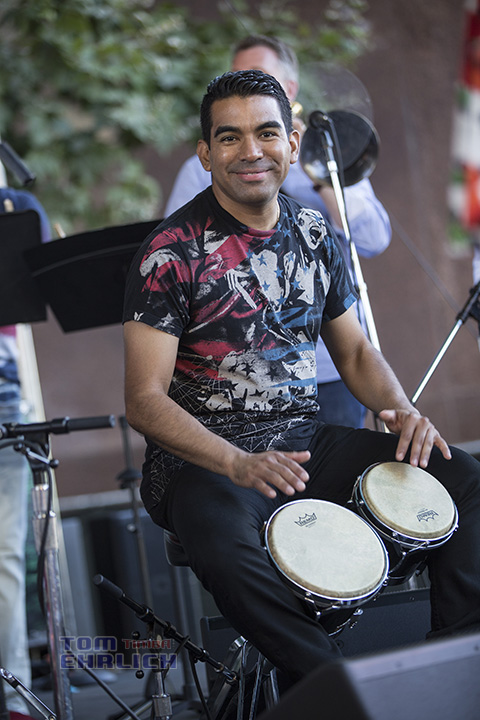 Erick Peralta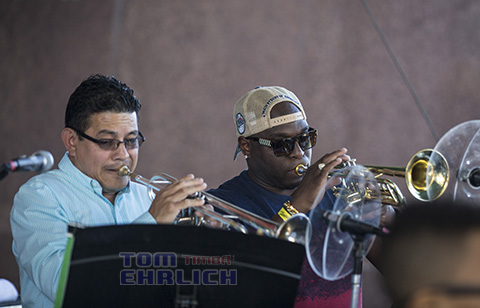 Roberto Morris and El Niche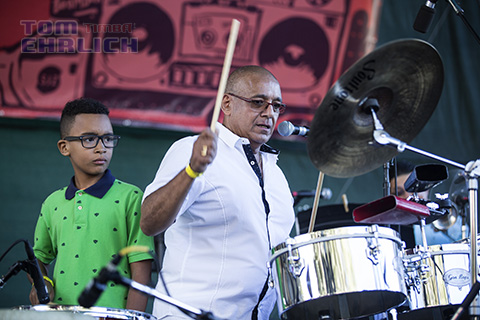 Calixto and his son
Calixto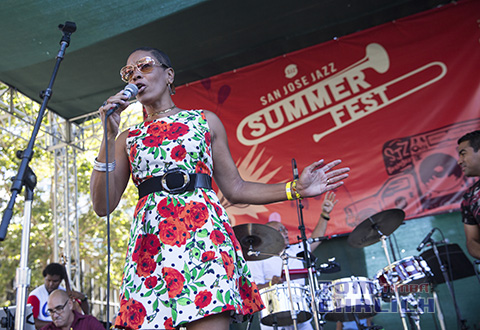 Lily Hernández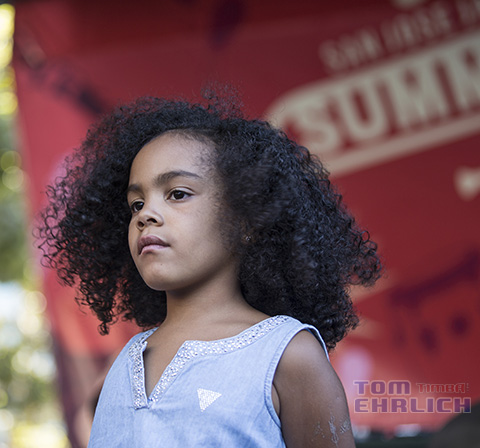 Lily's and Calixto's daughter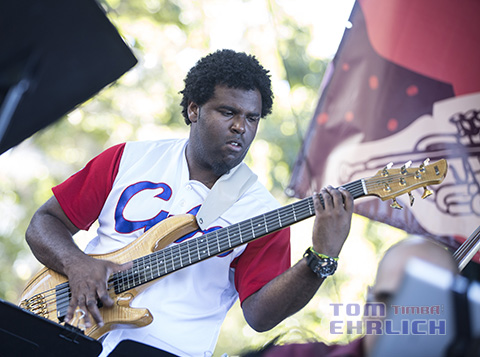 Ernesto Kindelan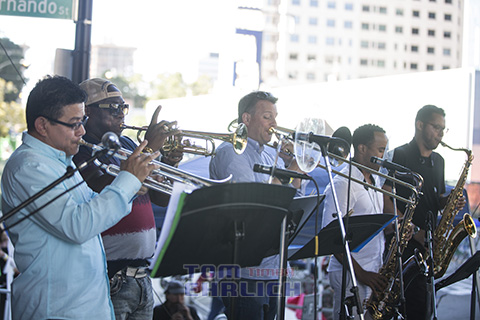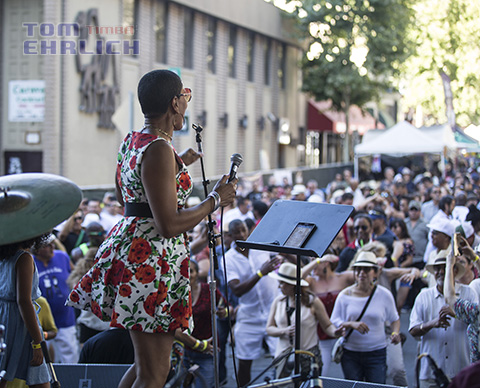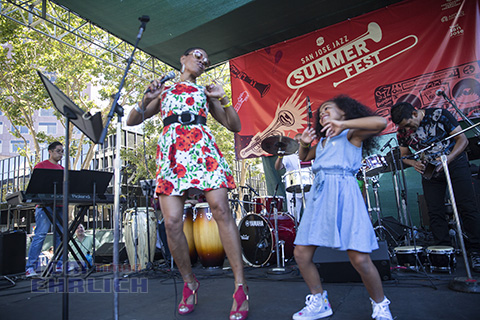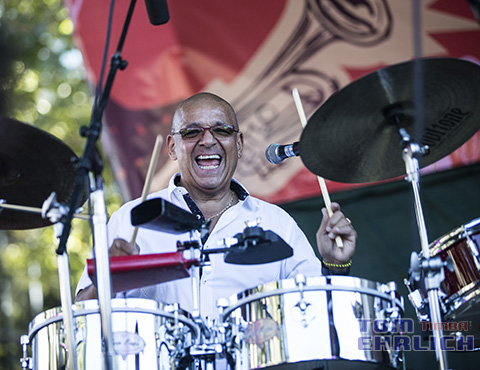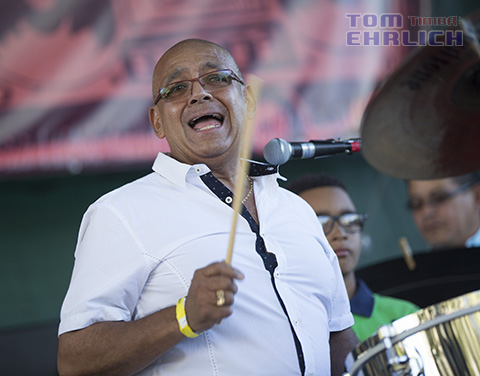 DAYMÉ AROCENA
Daymé Arocena and her group are one of the most exciting and talented new groups from Cuba. Daymé is musically and personally much more mature than her age of 25. She composes and arranges most of the songs her group performs and has an extremely engaging stage prescence. She describes her style as being herself on stage and two of her most influential artists are Nina Samone (Amerian jazz singer and pianist) and Cuban singer La Lupe. Daymé considers herself to be a jazz singer and I would descrbie her syle as a combination of Cuban folkloric and popular music, soul music and jazz. Her trio consists of young virtuosos - Jorge Luis Lagarza on keyboards, Roly Herrera on drum set and Rafael Aldama on bass, all of whom are great soloists.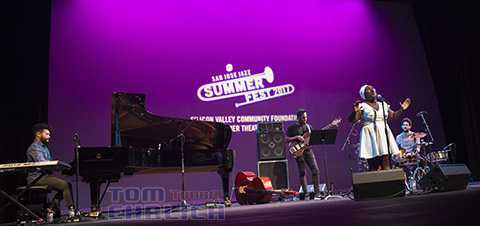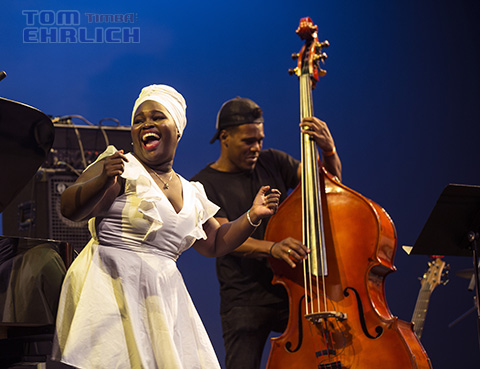 Daymé Arocena and Rafael Aldama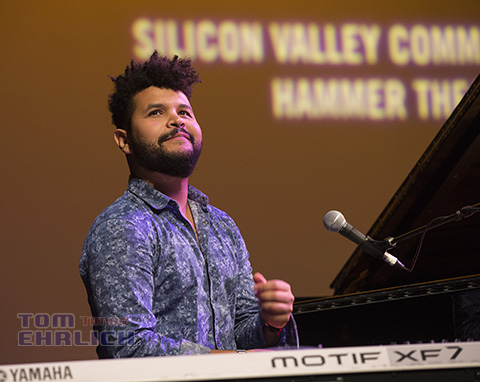 Jorge Luis Lazarga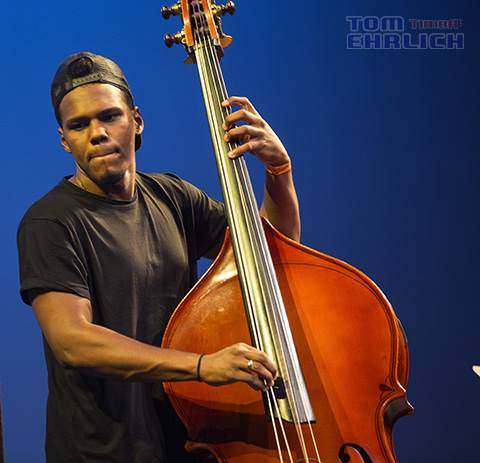 Rafael Aldama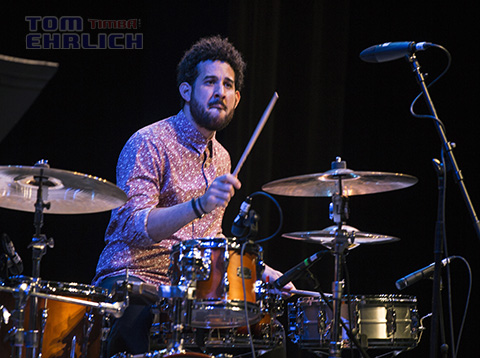 Roly Herrera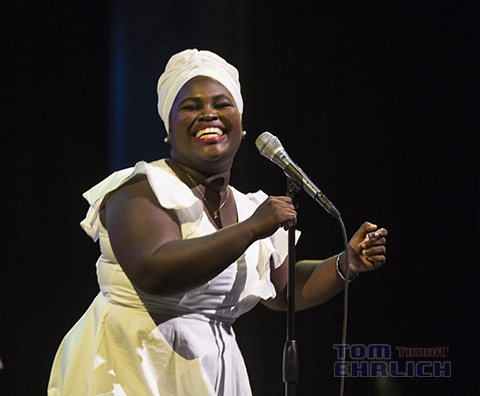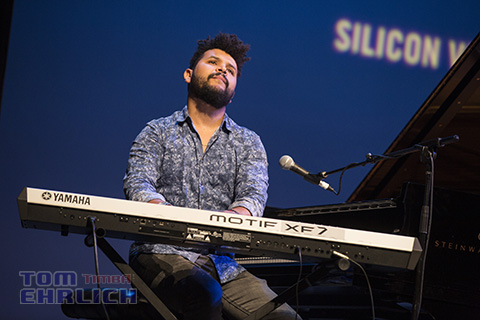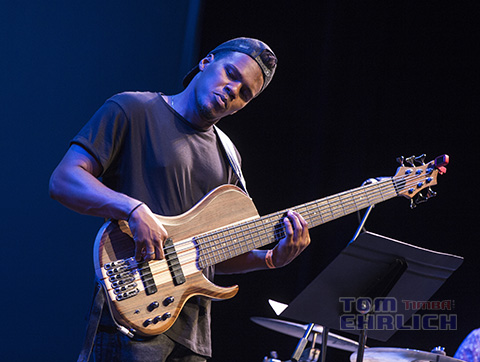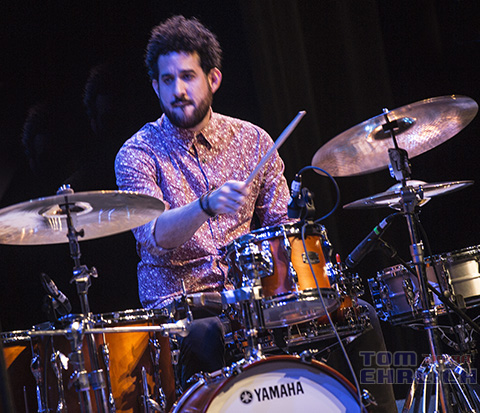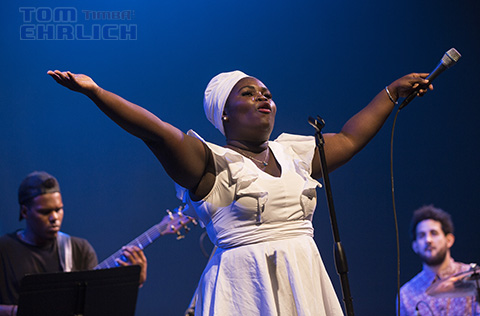 BAY AREA SALSA ALL STARS FEATURING JIMMY BOSCH
Jimmy Bosch
The Bay Area Salsa All Stars featuring Jimmy Bosch, considered by many to be the best salsa trombonist in the world today presented a tribute to timbalero Louie Romero (legendary timbalero who played on many New York City salsa recordings. Louie also played timbales during th set.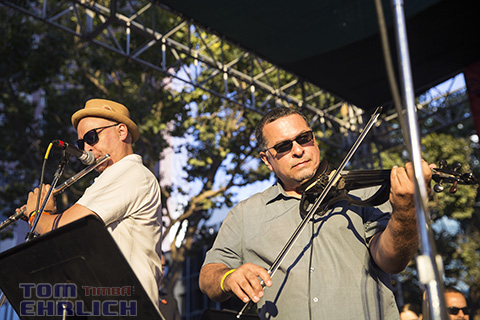 John Calloway flute an musical director and Anthony Blea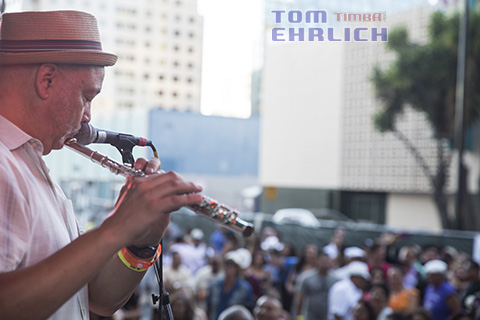 John Calloway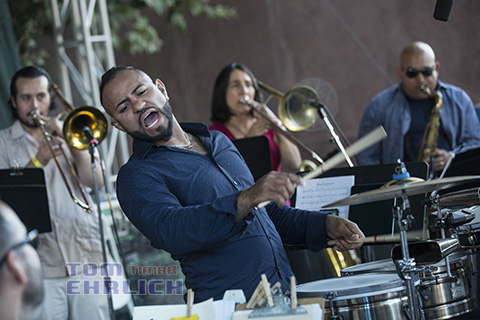 Christian Pepin timbales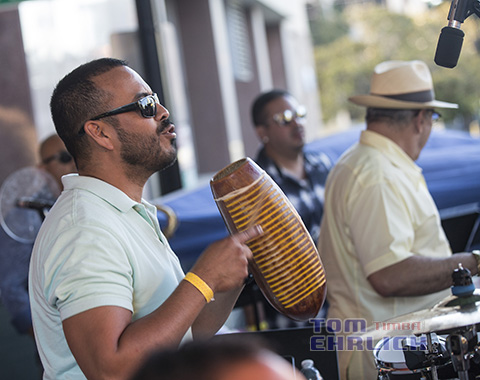 Javier Navarette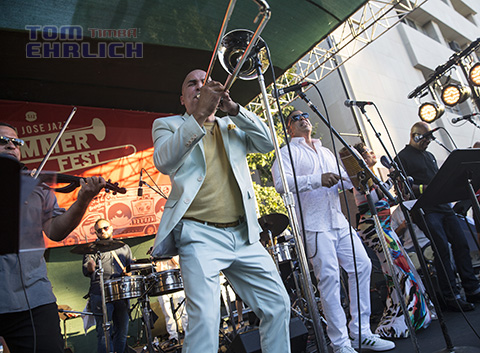 Jimmy Bosch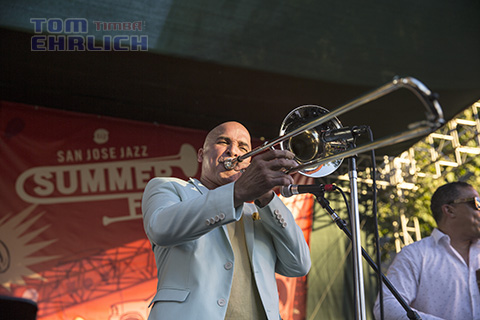 Jimmy Bosch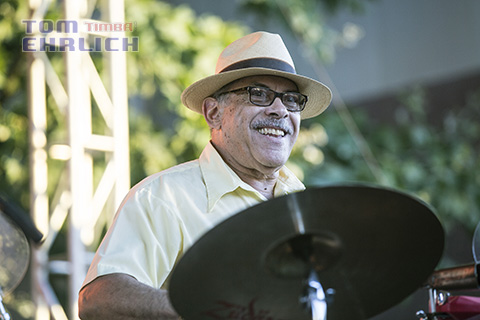 Louie Romero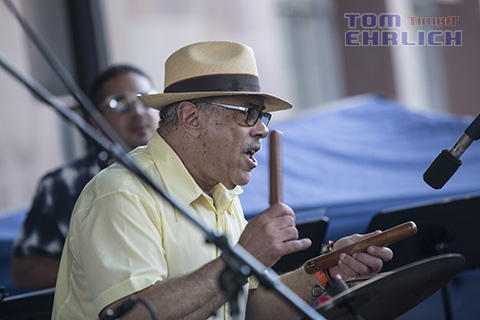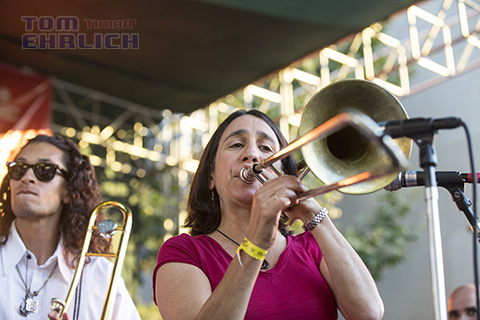 Mara Fox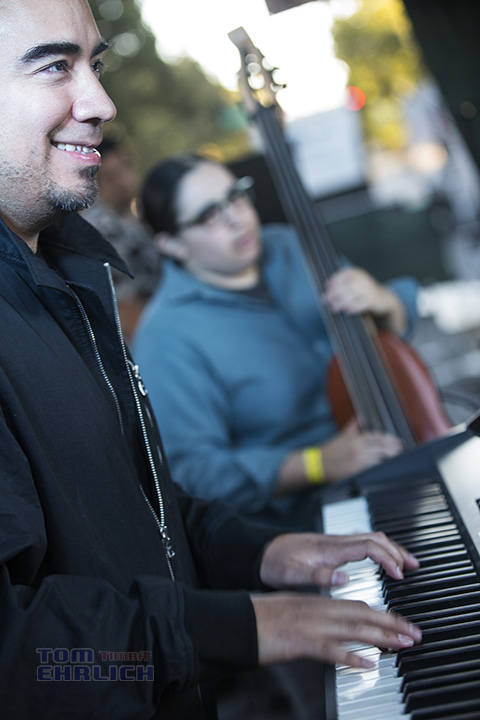 Marco Diaz piano and Ayla Davila bass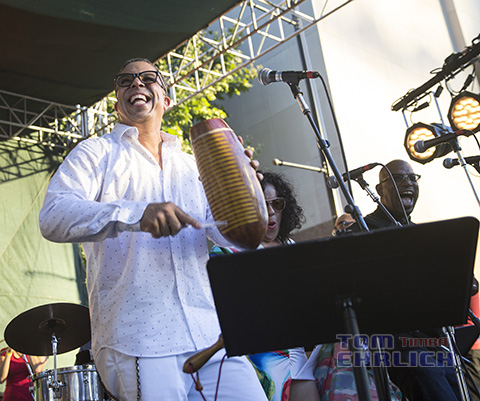 Orlando Torriente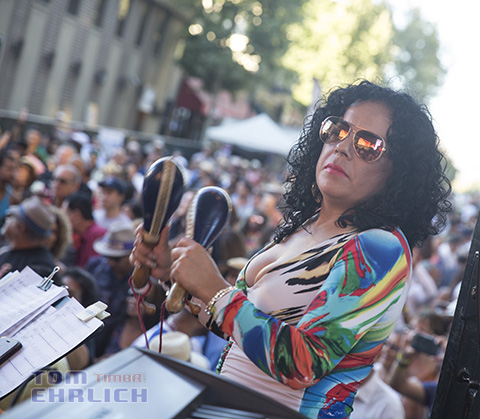 MANNY MARTíNEZ & REBELDIA
Manny Martínez & Rebeldia swung hard with their style of Salsa. Manny recently released a new great recording called Identidad Profunda.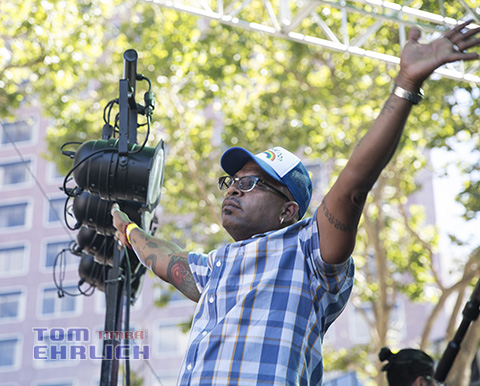 Manny Martínez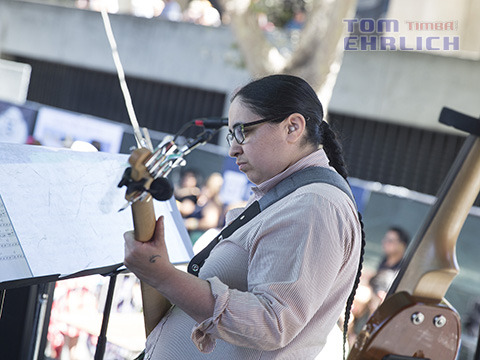 Ayla Davila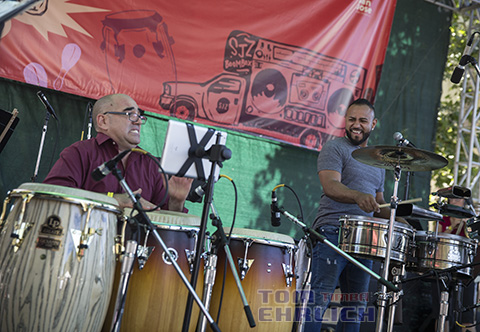 Carlos Caro congas and Christian Pepin timbales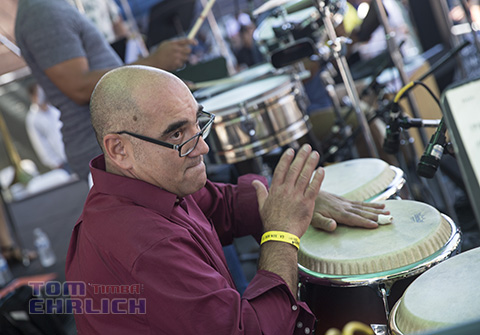 Carlos Caro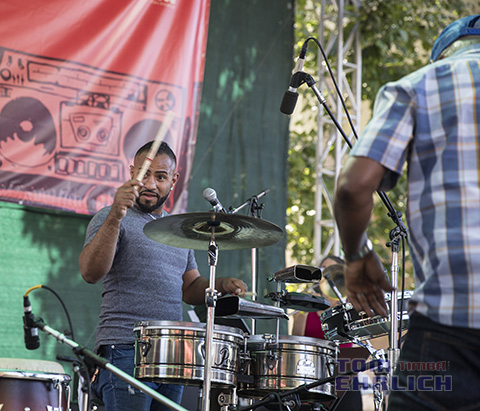 Christian Pepin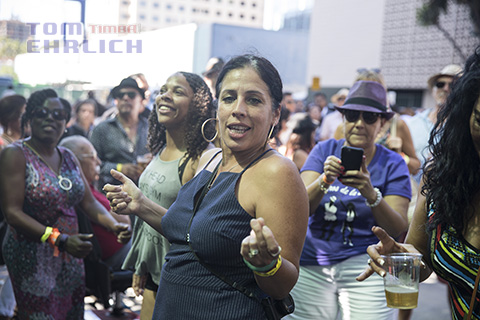 Diane, Manny's wife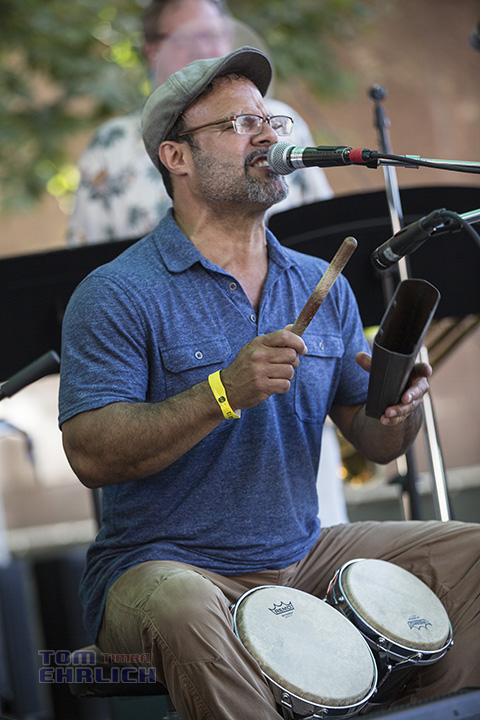 Hector Lugo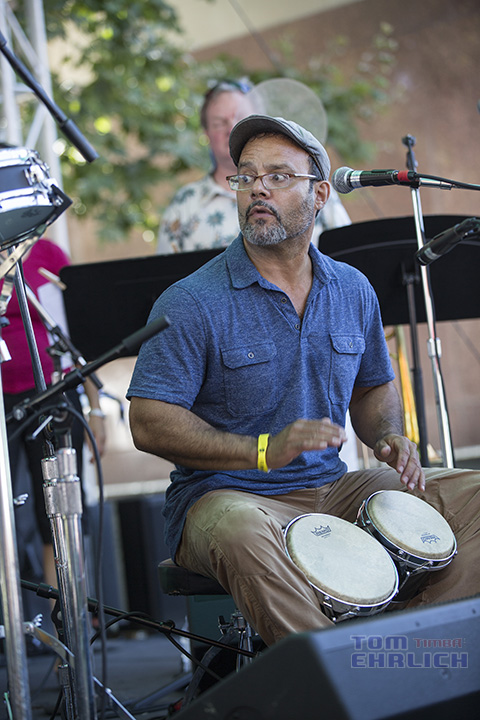 Hector Lugo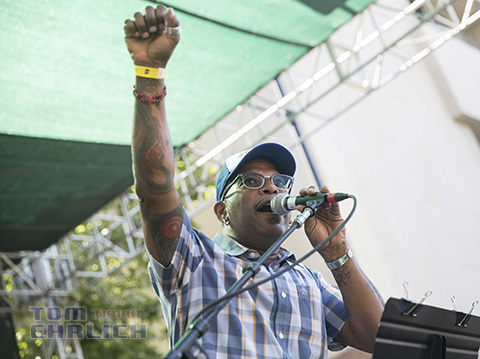 Manny Martínez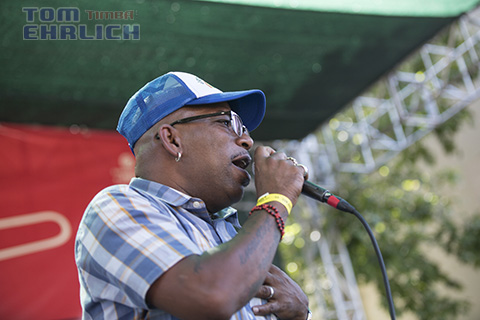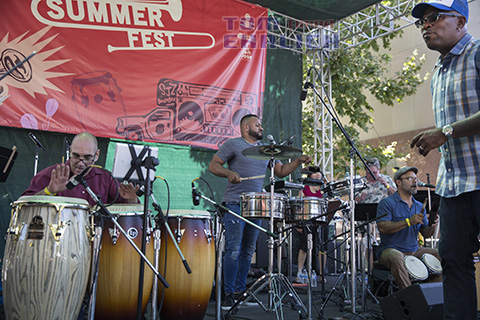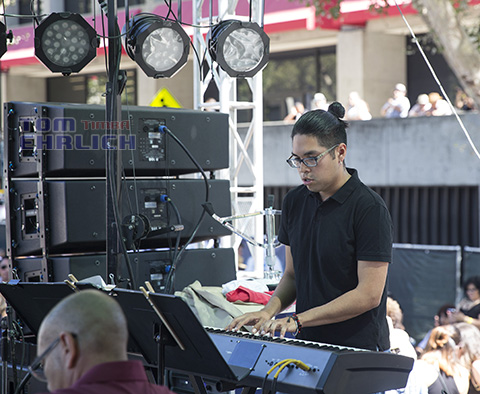 Erick Peralta
JAZZ BY 5
Jazz by 5 is an all star group consisting of veteran jazz musicians George Cables piano, Eddie Gomez bass, Randy Brecker trumpet, Jimmy Cobb drums and Javon Jackson sax. It was exciting to witness this straight ahead jazz group especially Jimmy Cobb 858years young who could still swing hard.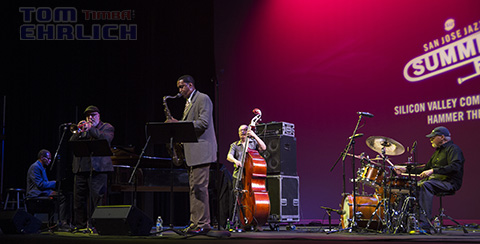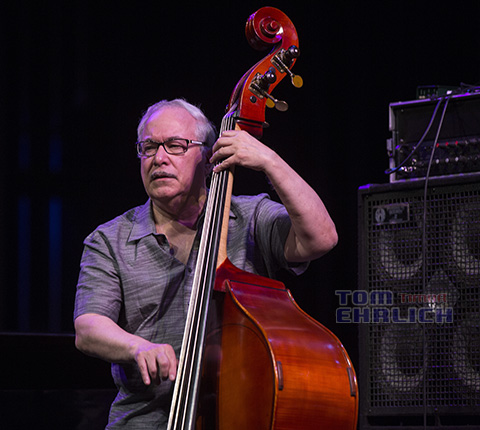 Eddie Gomez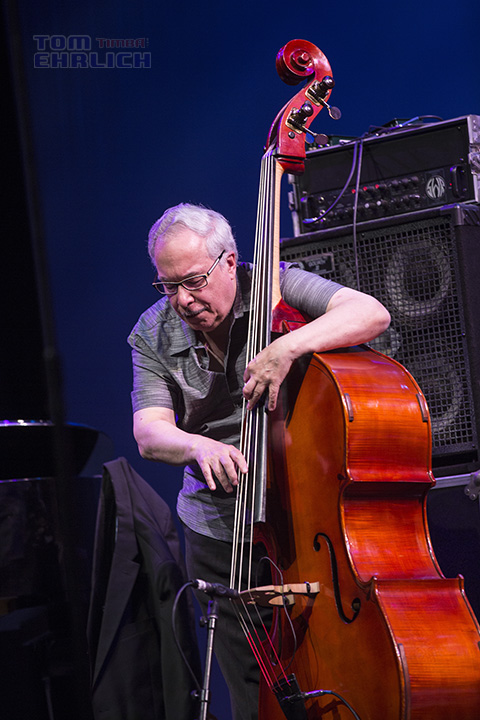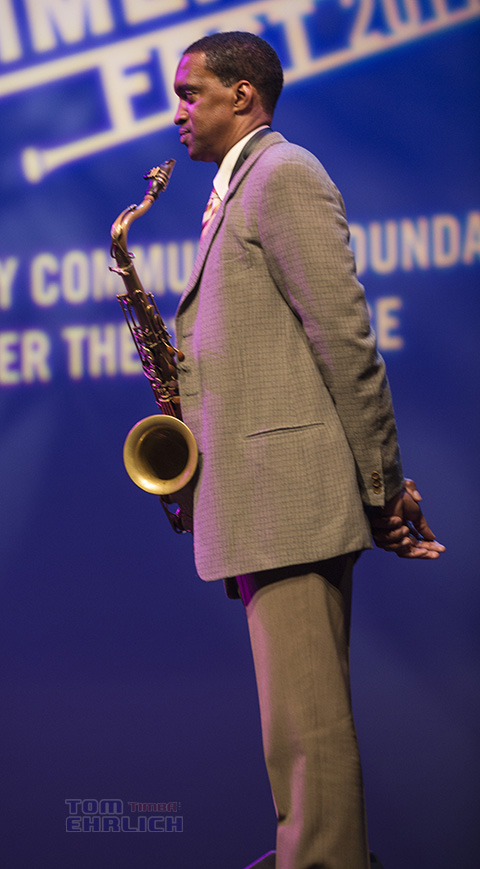 Javon Jackson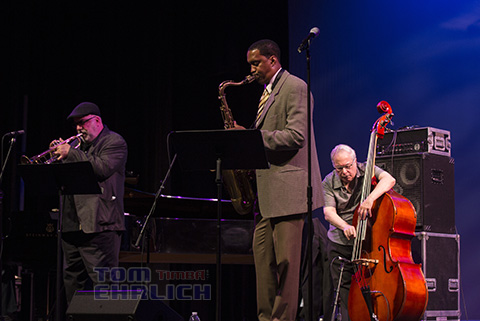 Randy Brecker, Javon Jackson and Eddie Gomez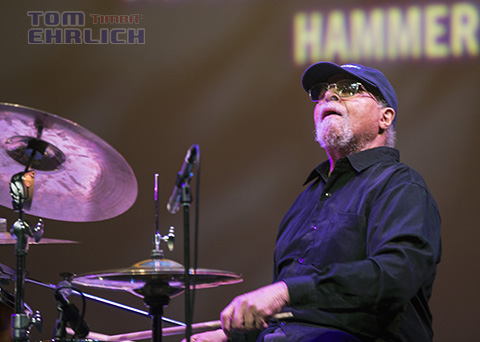 Jimmy Cobb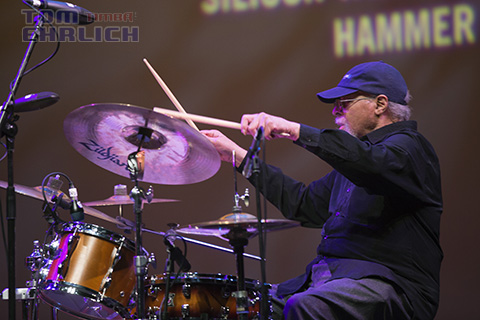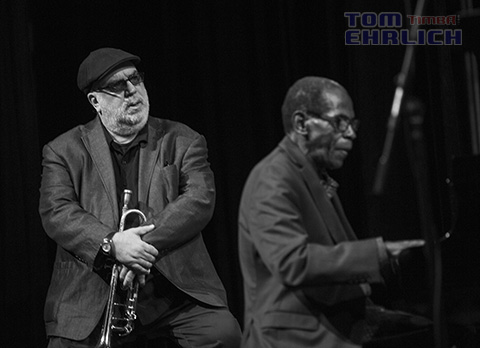 Randy Brecker and Geprge Cables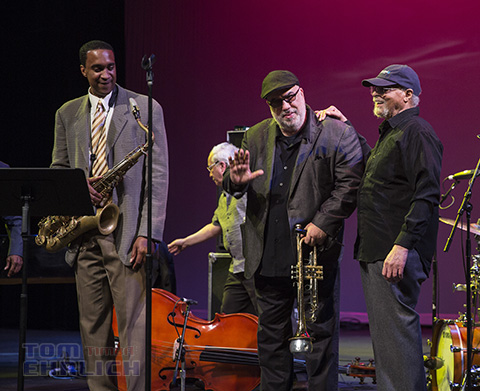 Sunday, 24 September 2017, 03:18 PM