Tom Ehrlich - 2019 Issac Delgado SF
ISSAC DELGADO
SAN FRANCISCO JAZZ CENTER
AUGUST 15, 2019 THROUGH AUGUST 18, 2019
PHOTOS BY TOM EHRLICH © 2019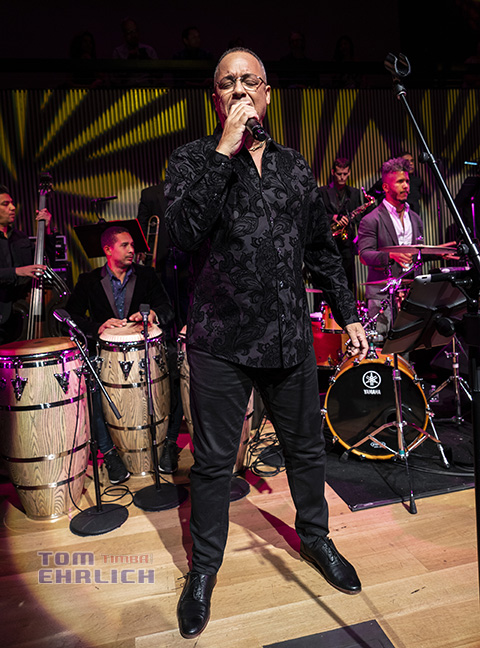 Kevin and I attended two of the four shows at SF Jazz Center, Thursday August 15, 2019 and Sunday August 18, 2019. This report includes a large number of photos from both nights.
Here's Kevin's review from the first night:
It was vintage Issac Delgado at SF JAZZ Thursday night, with a 13-piece working band from Cuba--a full complement of young conservatory studs, including a wild new pianist, Victor Campbell, along with three celebrated veterans:
- musical director/tecladista Yusef Díaz of Klímax fame
- Elpidio Chappottín, a founding member of Los Metales del Terror who recorded with NG La Banda when Issac was singing lead
- trombonist Ariel Guillot, who began playing with Issac in the late-90s, taking a break to play with Pupy for a few years.
The show was all in Issac's classic live timba style, thus turning the tributes to Cheo Feliciano and Beny Moré into two of the hottest numbers of the night. The songs spanned Issac's full career, from NG (Necesito una amiga) through the torrid 90s (La sandunguita was truly ferocious) and onwards to La primera plana, Salsa, timba y amor, tracks from the new album, and--in true timba fashion--a few new improvisational tumbaos thrown in for good measure. Chappottín played several smoking hot solos with the soon-to-be-famous young lions hot on his heels. The pianist one-upped Jimi Hendrix by playing part of his solo with his back to the keyboard (almost infinitely harder than JImi's behind-the-neck trick because both hands are doubly reversed from their usual functions). He didn't use his teeth, however. Maybe he will as the weekend progresses! [Kevin Moore]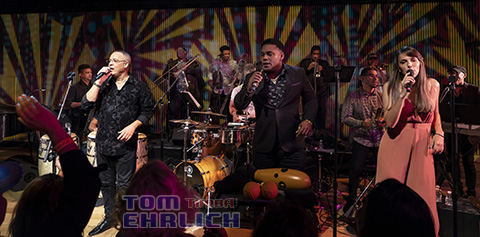 Issac, Willmer Lorie and Daylén Rodríguez
Edgar Martínez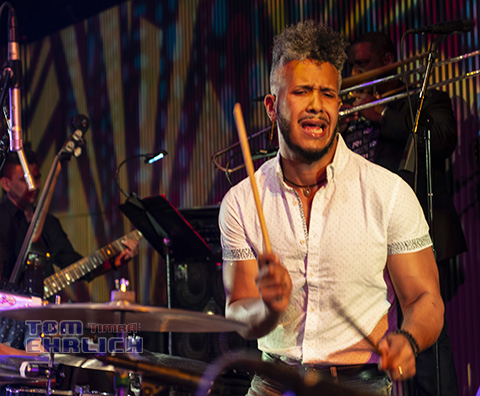 José Ángel Blanco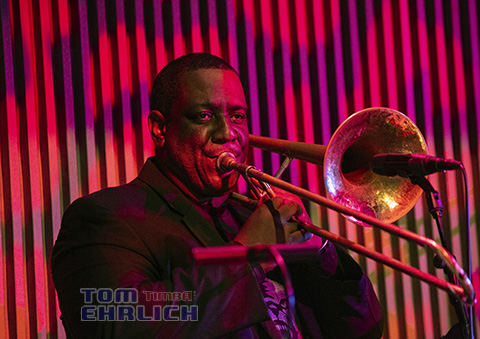 Ariel Guillot
Luis Ernesto Delgado not shown but played trombone.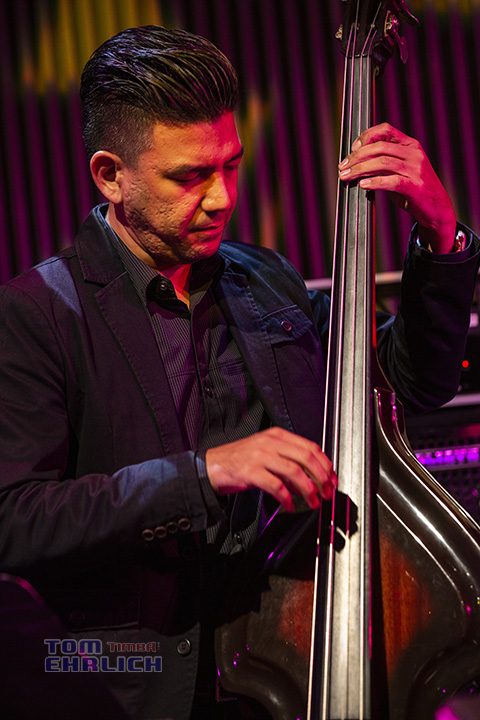 Roberto Vázquez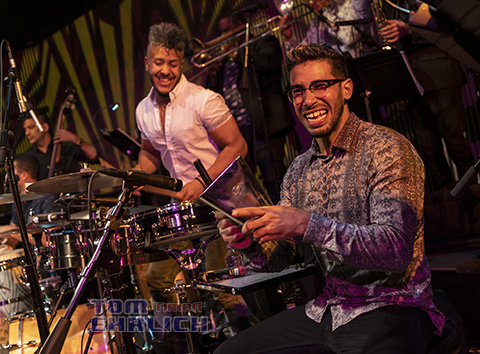 José Ángel Blanco and José Julián Morejón
Elpidio Chappottín and Lázaro González trumpets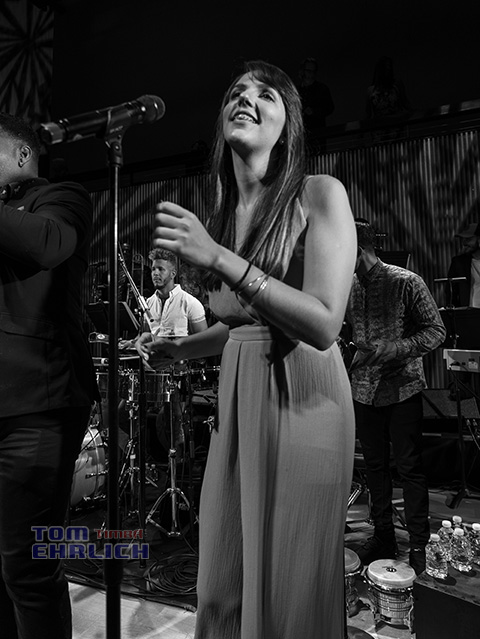 Daylén Rodríguez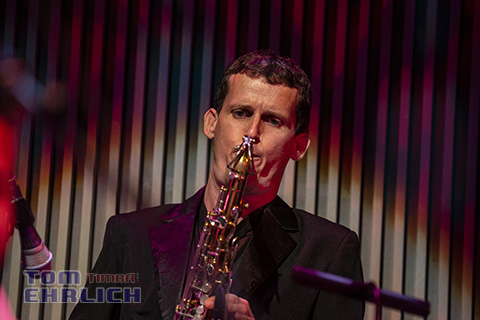 Iván Ivánovich González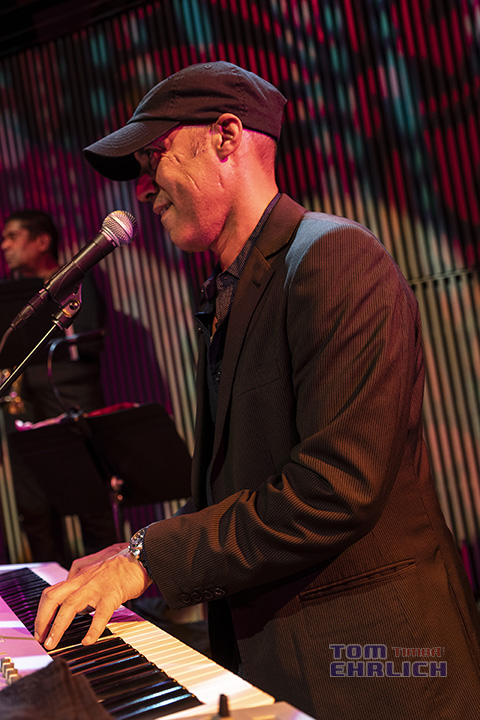 Yusef Díaz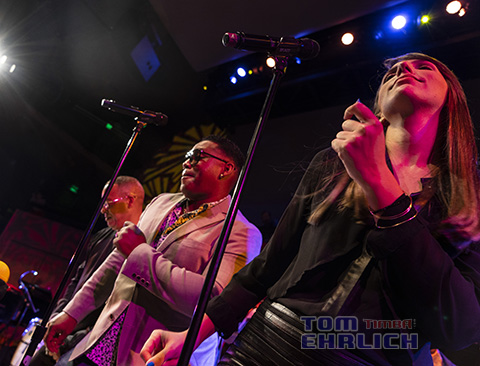 Willmer Lorie and Daylén Rodríguez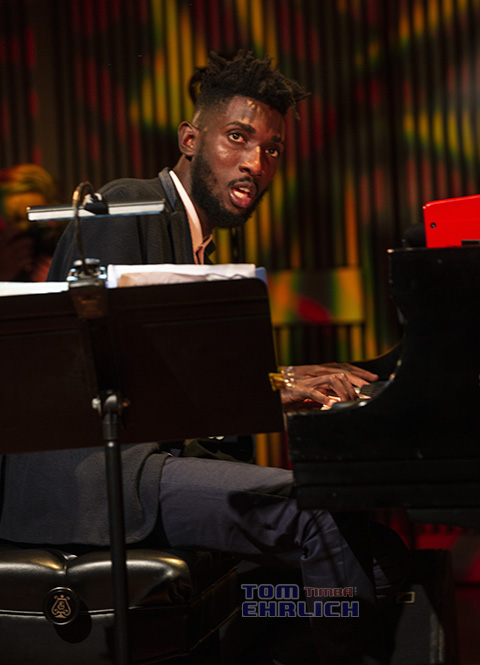 Victor Campbell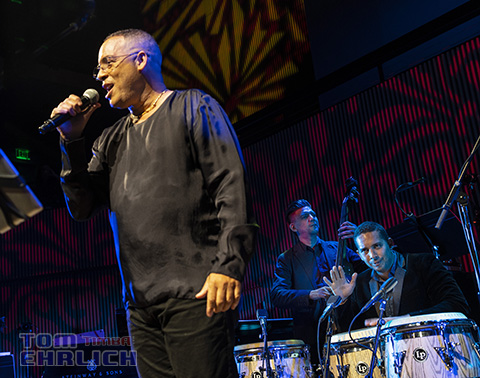 Issac, Roberto Vázquez on bass and Edgar Martínez on congas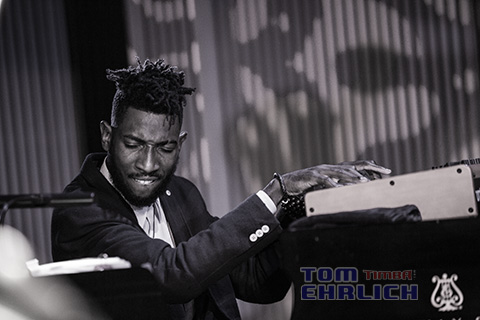 Victor Campbell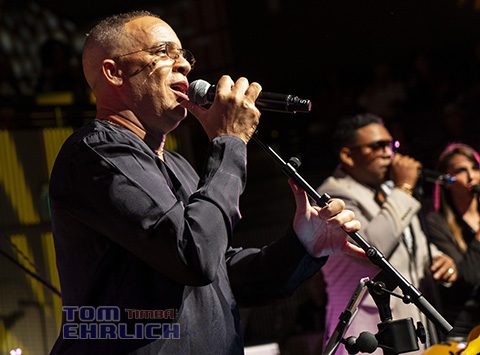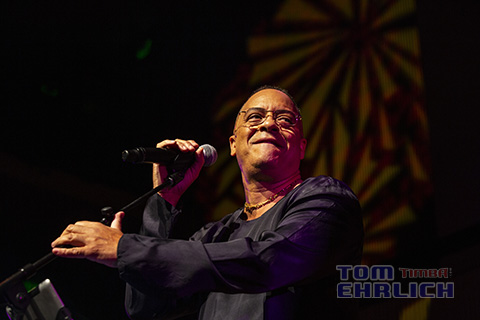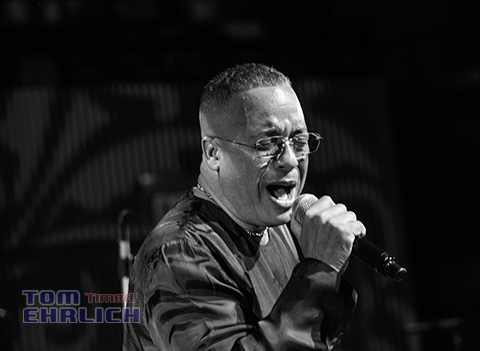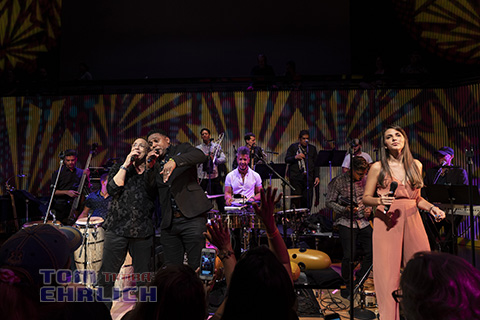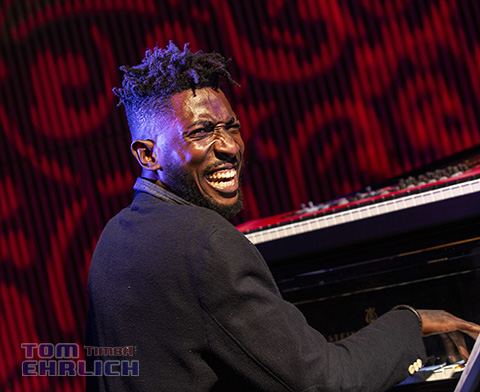 Victor Campbell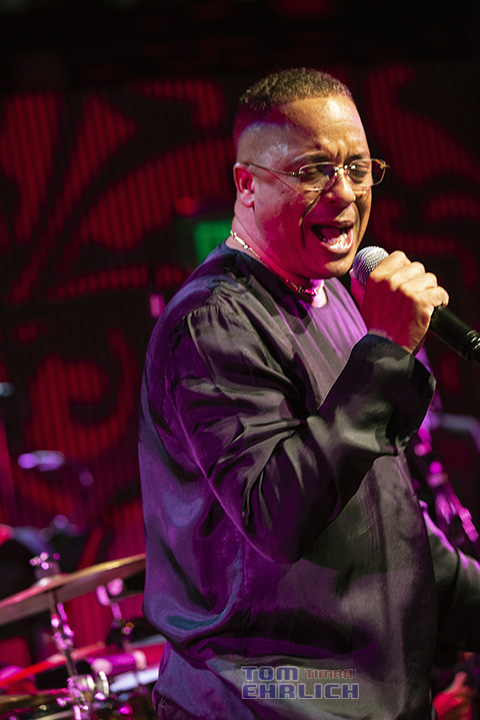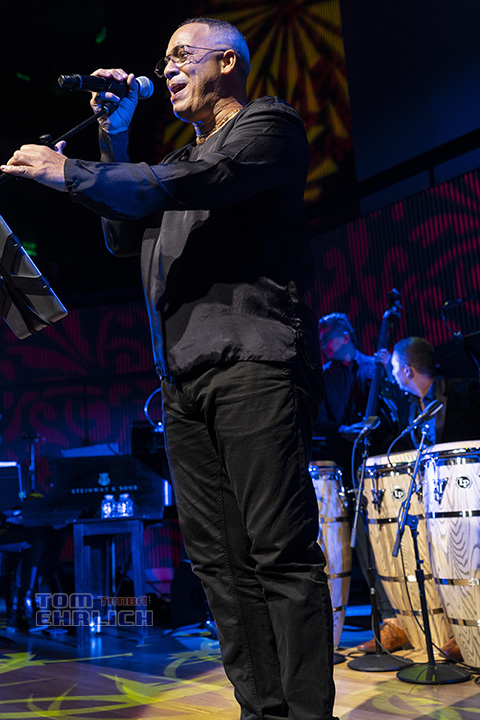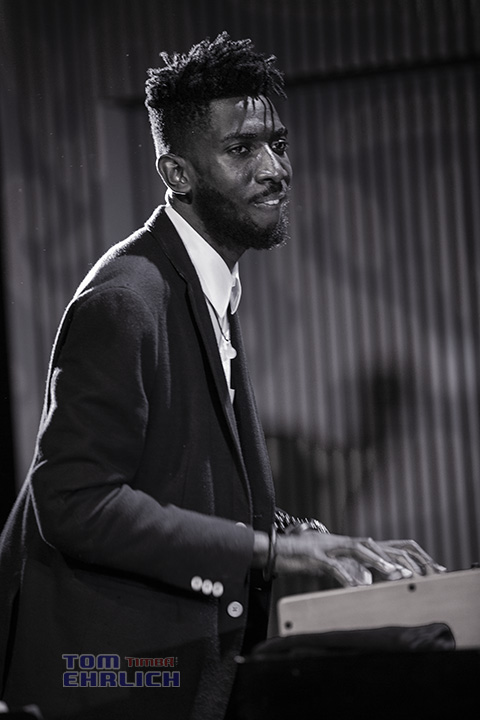 Victor Campbell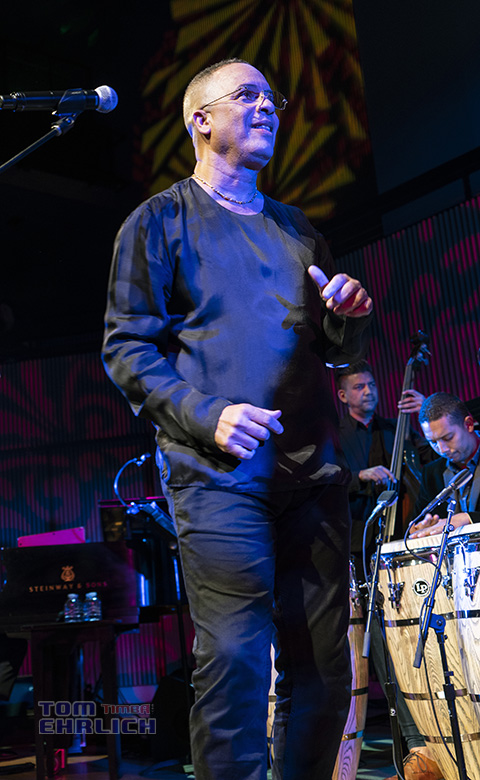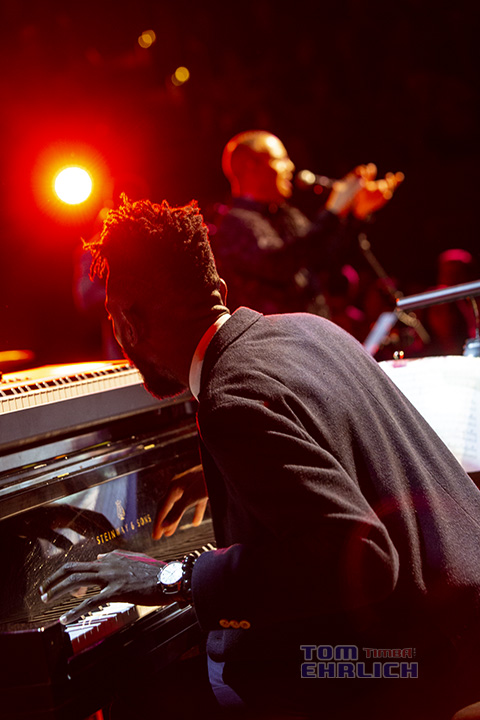 Victor Campbell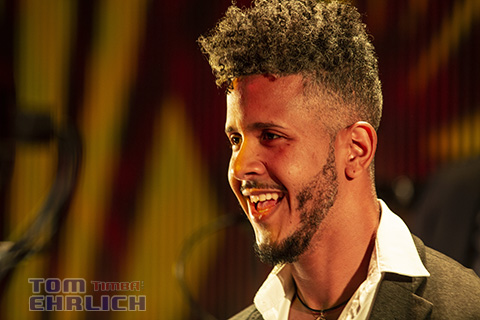 José Ángel Blanco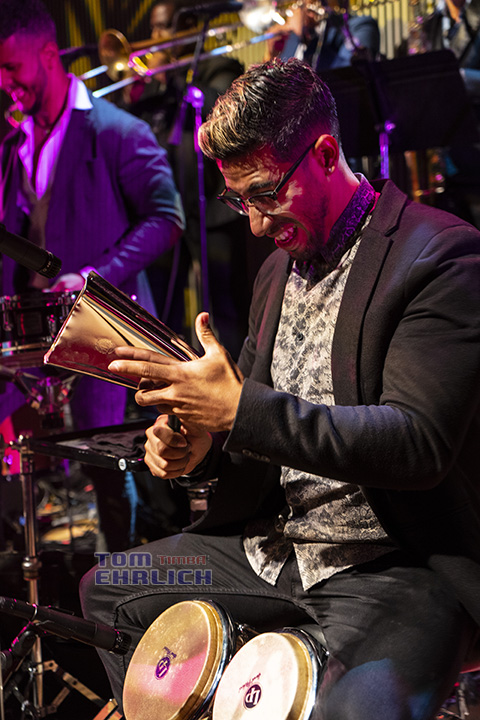 José Julián Morejón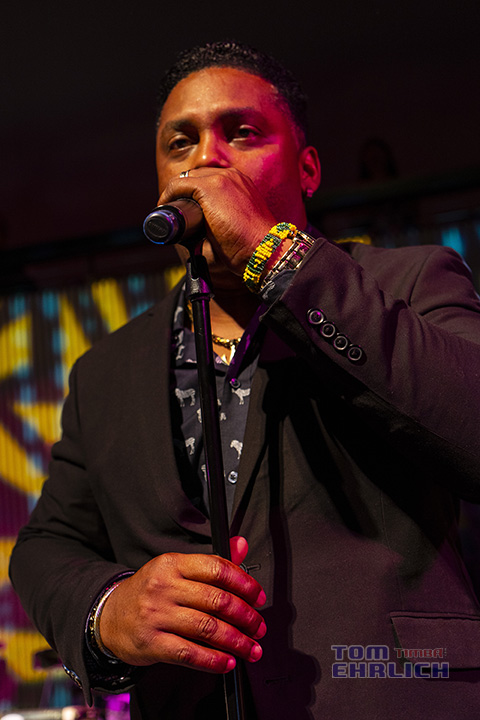 Willmer Lorie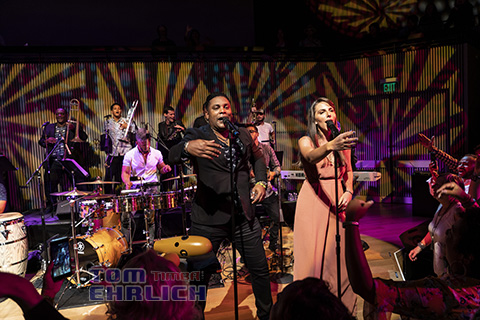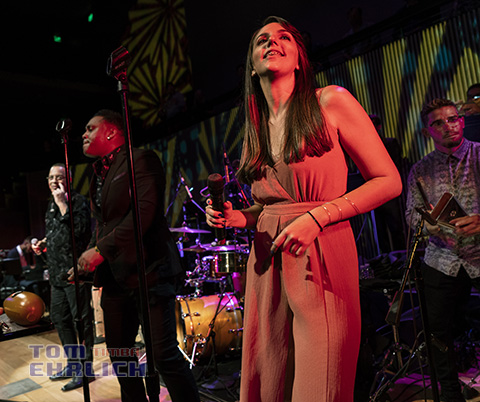 Daylén Rodríguez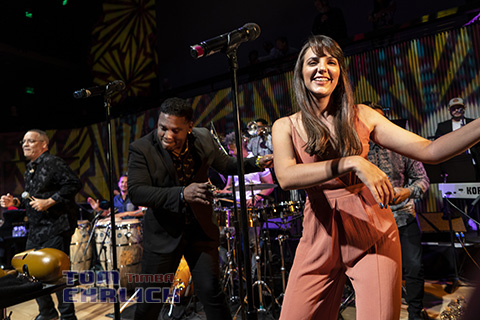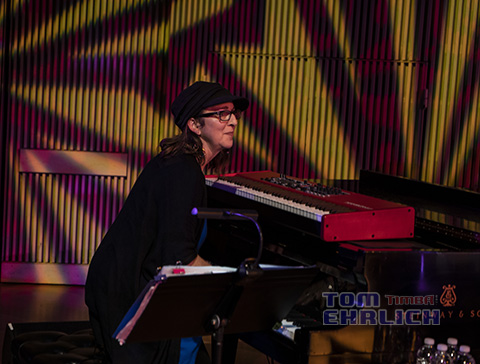 Rebeca Mauleón sitting in. Rebeca is the Educational Director for SF Jazz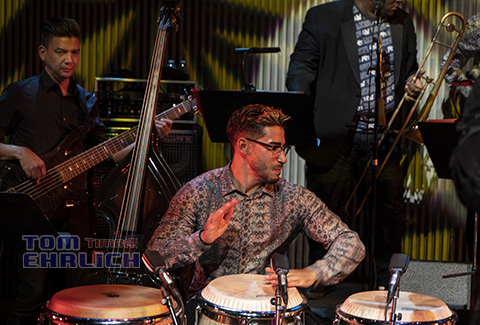 José Julián Morejón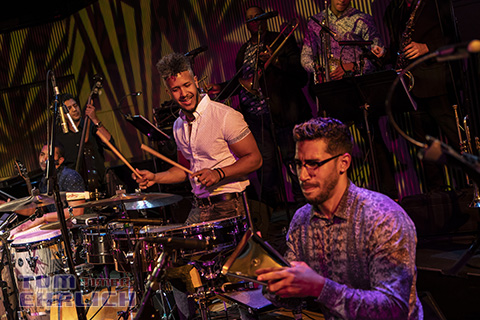 José Ángel Blanco timbales and José Julián Morejón bell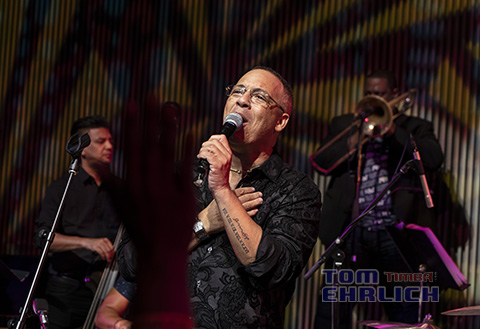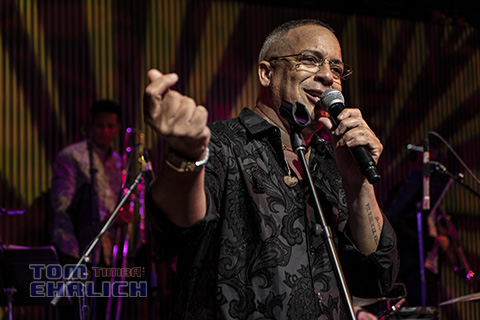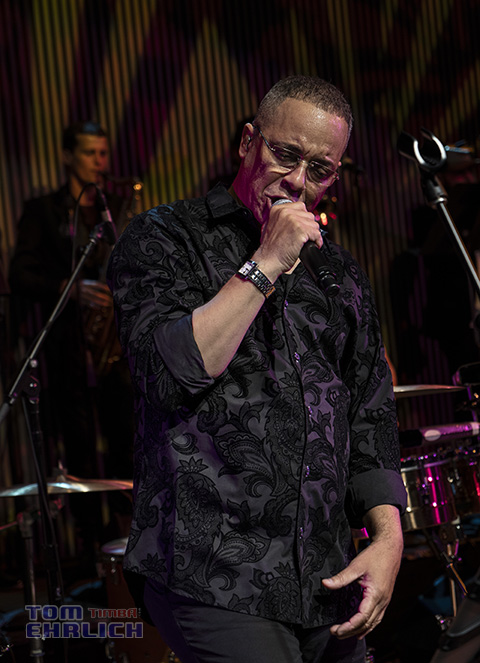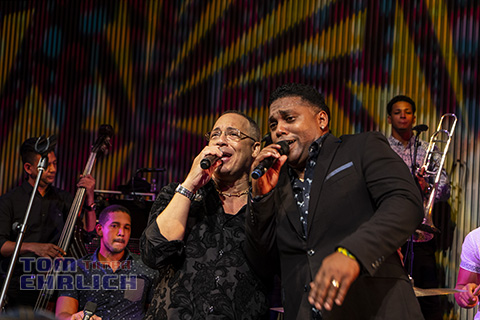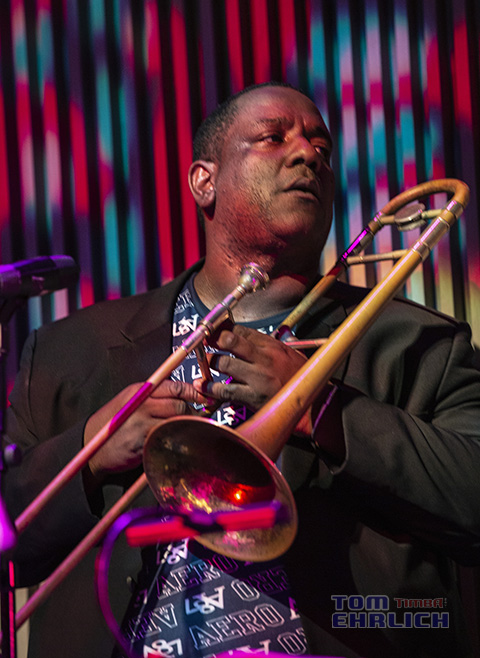 Ariel Guillot
s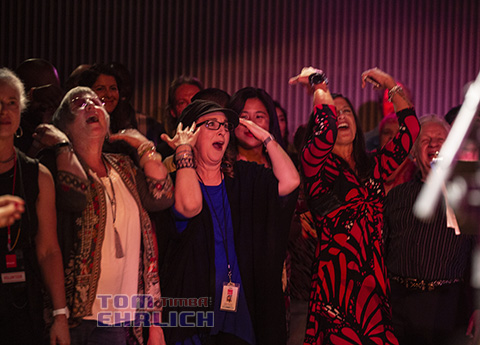 Estatic crowd including Rebeca Mauleón, Carol Steele and Carmen Crum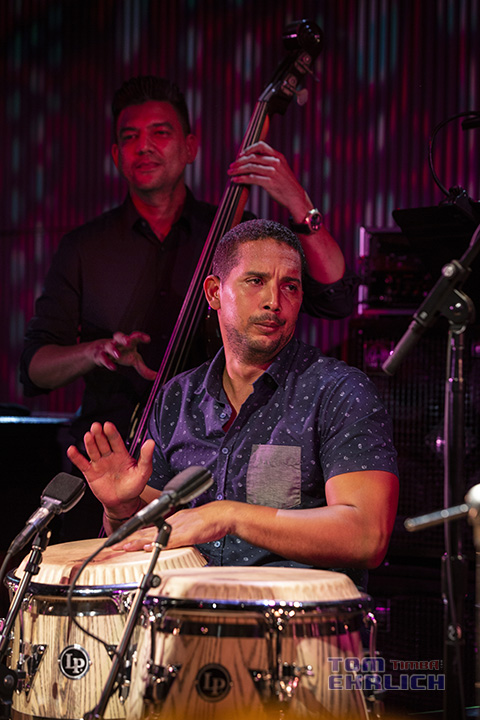 Edgar Martínez congas and Roberto Vázquez bass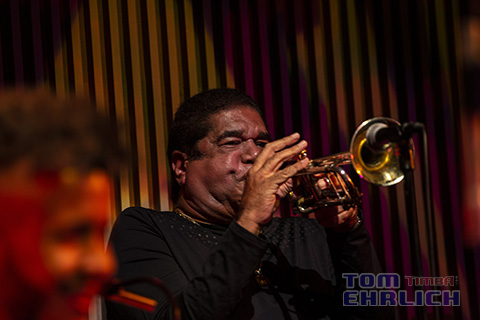 Elpidio Chappottín
Elpidio Chappottín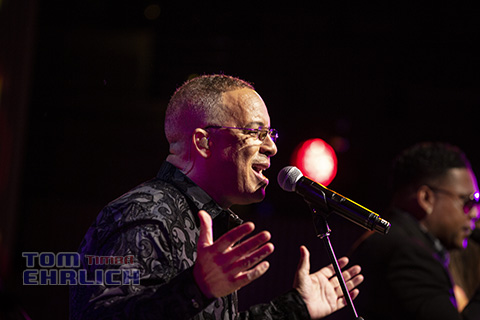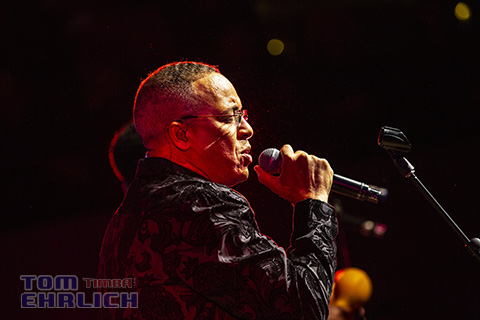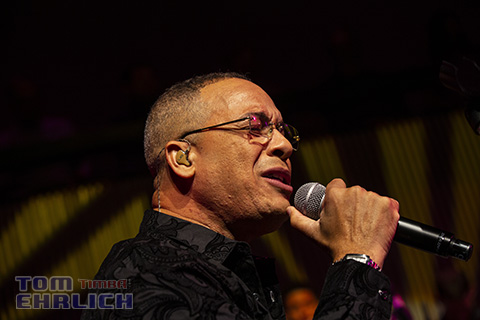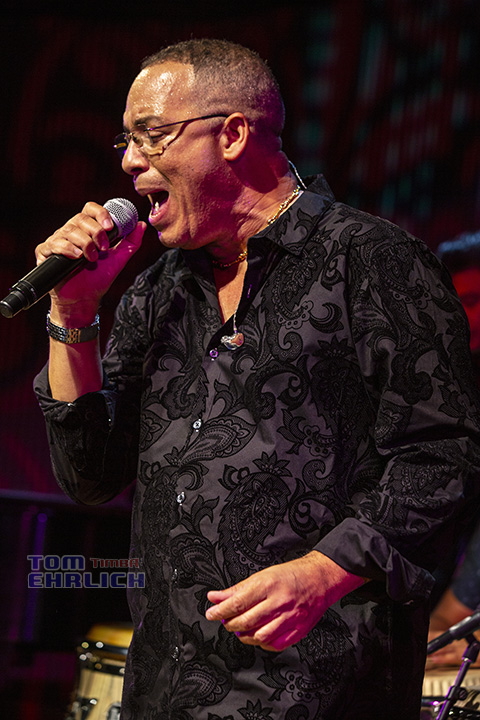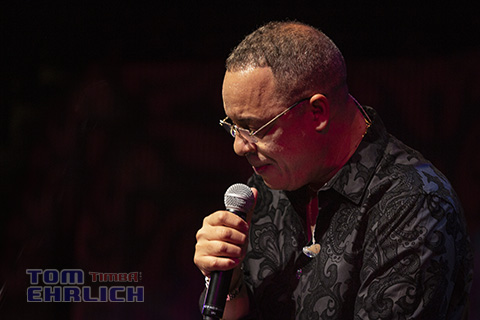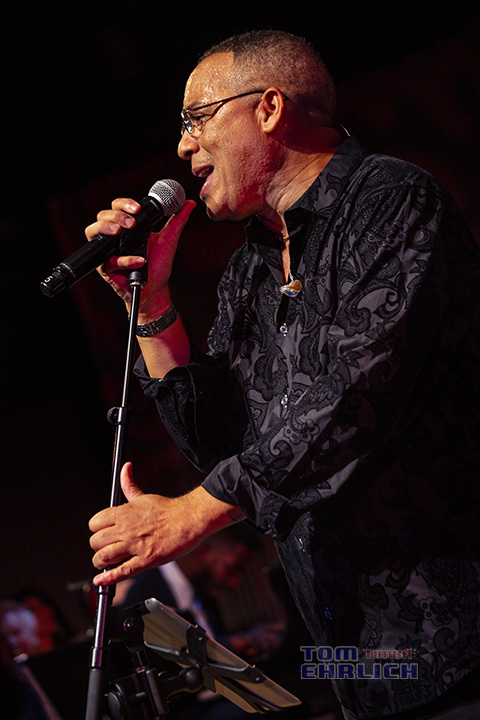 martes, 10 septiembre 2019, 12:35 am