Tom Ehrlich - 2014 Monterey Jazz Fest Part 3
2014 MONTEREY JAZZ FESTIVAL PART 3
SUNDAY, SEPTEMBER 21, 2014
PHOTOS AND TEXT BY TOM EHRLICH © 2014
The last day of the Monterey Jazz Festival was light on major groups and on top of that I missed a couple of groups I wanted to catch but came late from photographing the Afro-Cuban All Stars in San Francisco. So I missed iconic bassist Marcus Miller and Brian Blades group.
I did have the opportunity to photograph Harold Lopez-Nussa Trio, Ambrose Akinmusire Quintet, Tony Monico Trio and Eric Harland Voyager.
HAROLD LOPEZ-NUSSA TRIO
HAROLD LOPEZ-NUSSA - PIANO
RUY LOPEZ-NUSSA - DRUM SET AND CAJON
JORGE "SAWA" PEREZ - BASS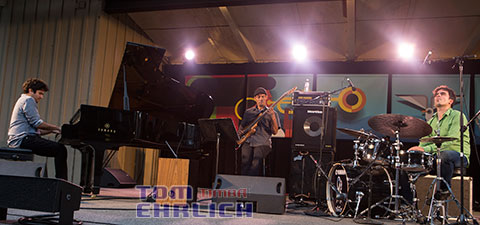 Harold and Ruy are brothers who live in Havana, Cuba. Sawa, originally from Cuba lives in Los Angeles. I met Sawa a while ago when he came to San Francisco to play with Danny Lozada. It was nice to see him again and it was great to see that he was a great jazz bassist as well as being an outstanding timba player. Harold and Ruy are both outstanding musicians and have been touring the world for the last few years.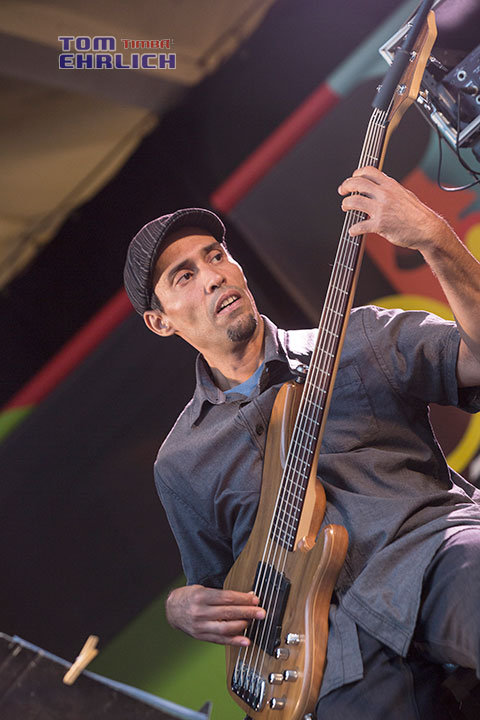 Jorge "Sawa" Perez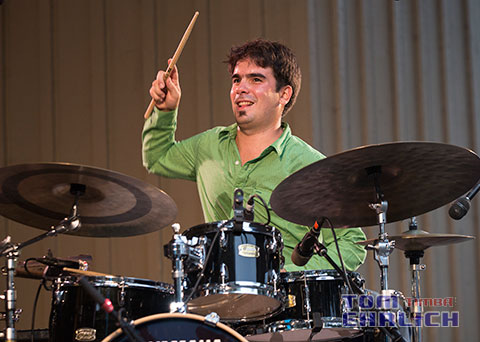 Ruy Lopez-Nussa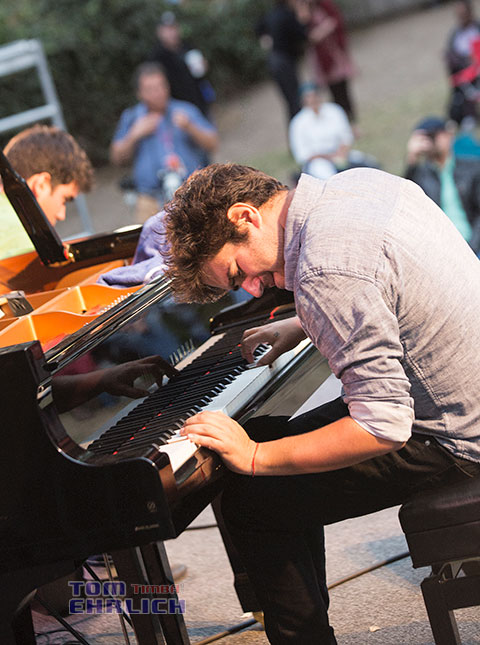 Harold Lopez-Nussa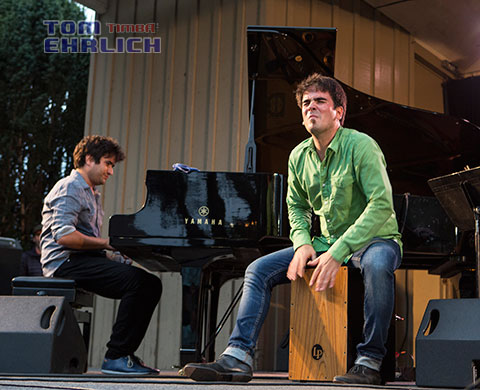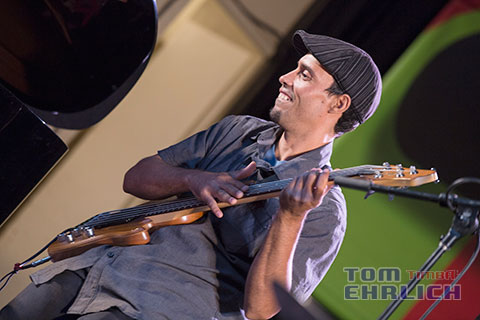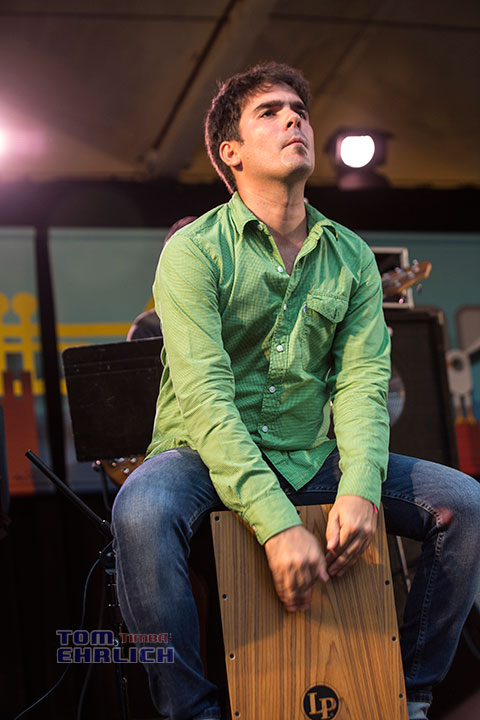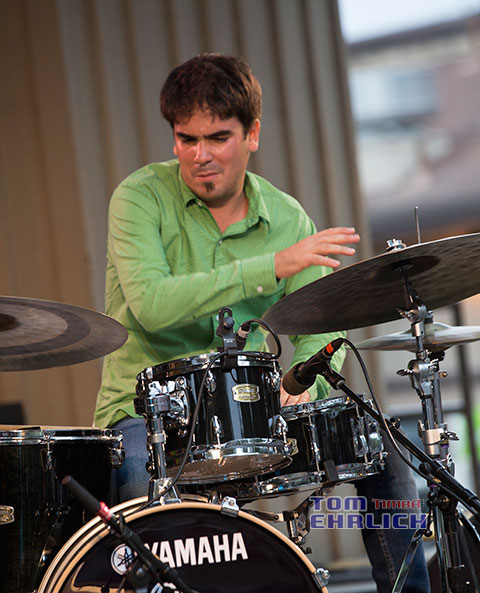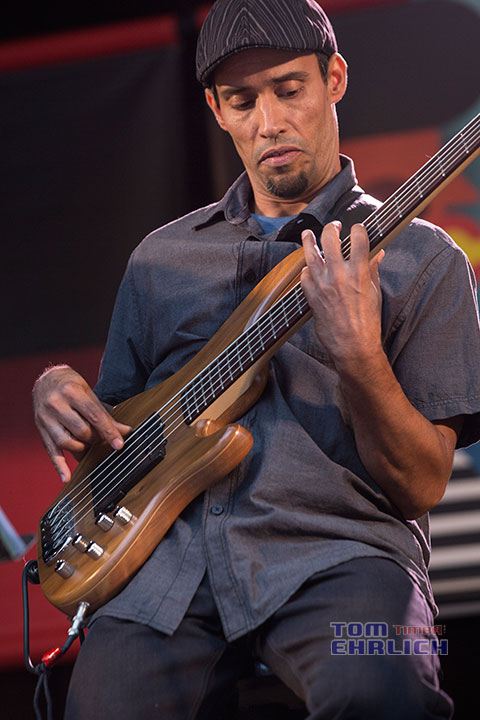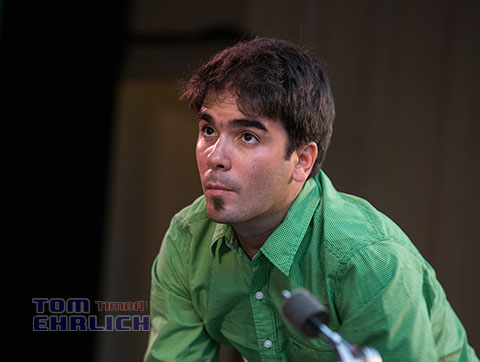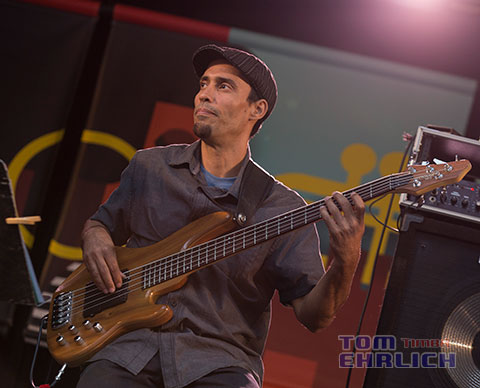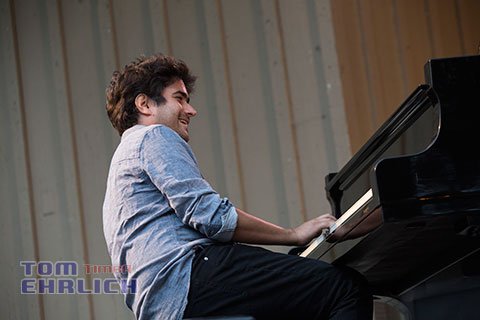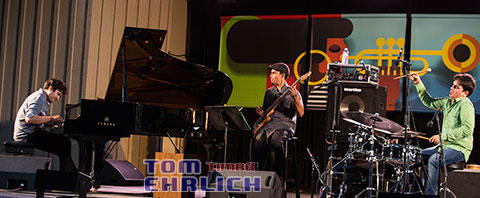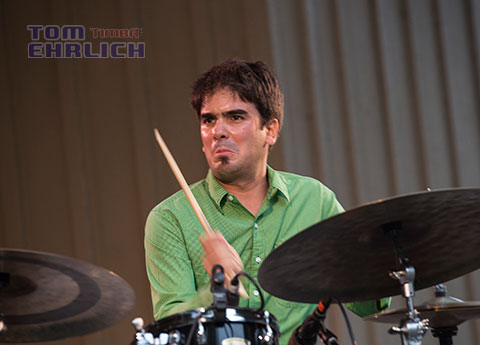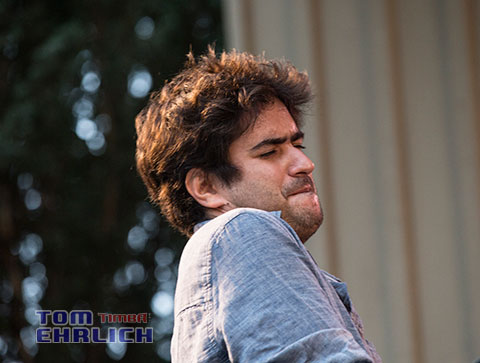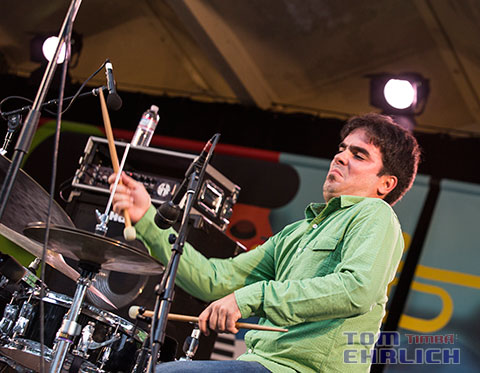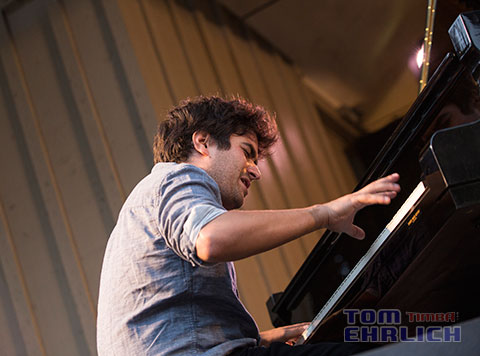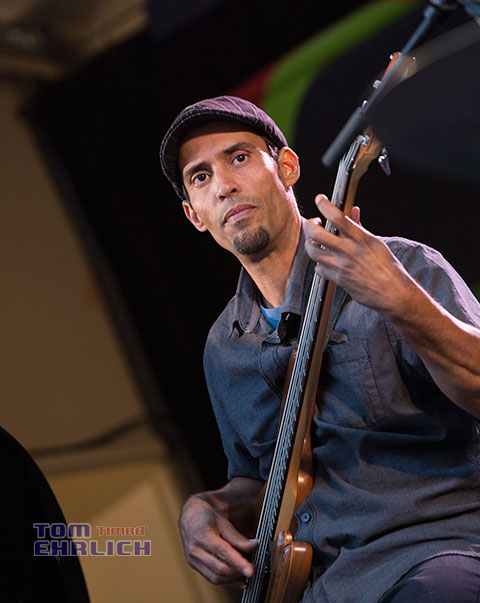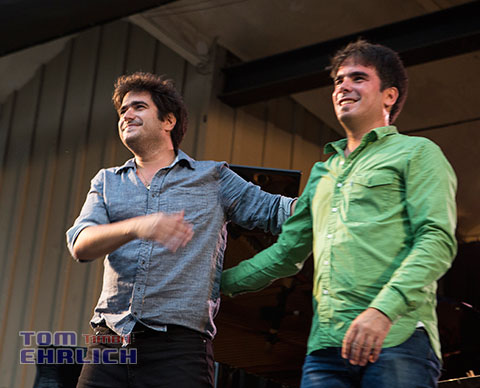 AMBROSE AKINMUSIRE QUINTET
Trumpeter Ambrose Akinmusire is one of the rising young stars in jazz. Born and raised in Oakland, California, he now lives in the New York City area as does drummer Justin Brown.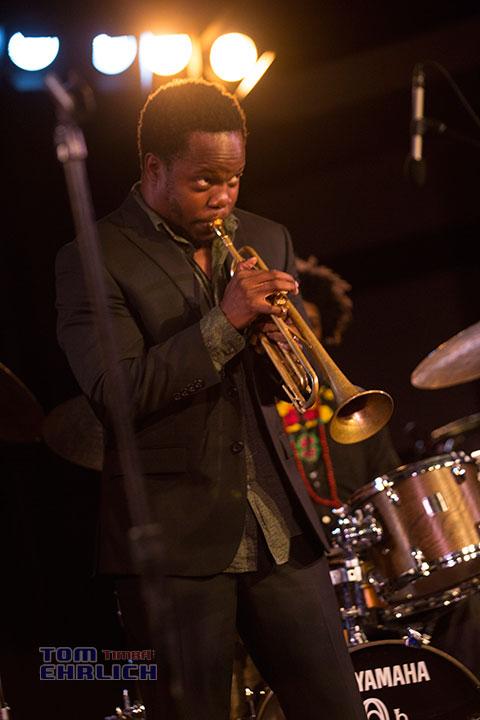 Ambrose Akinmusire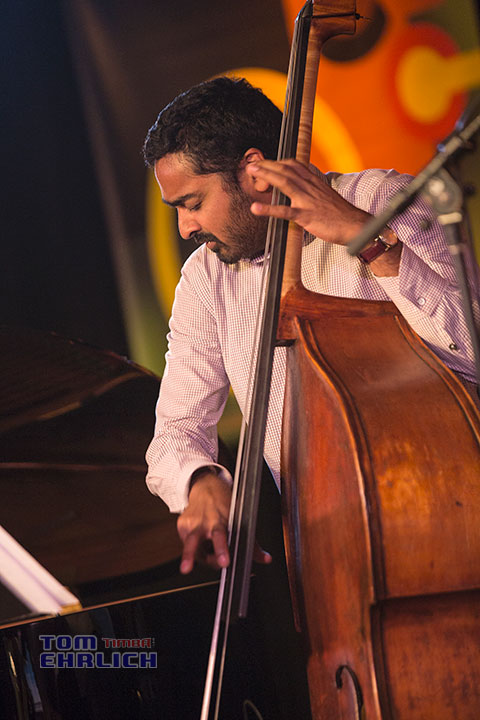 Harish Raghavan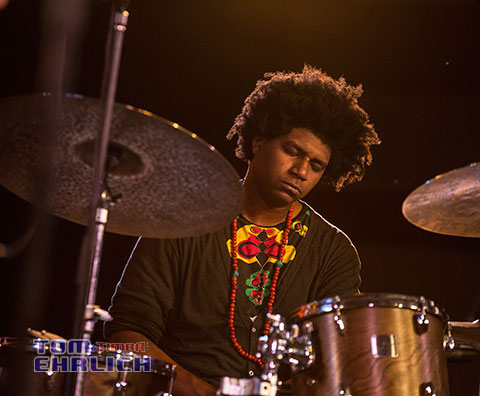 Justin Brown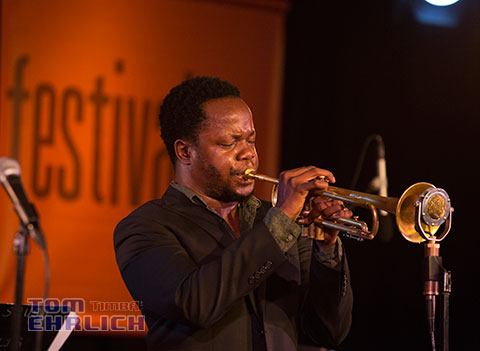 Ambrose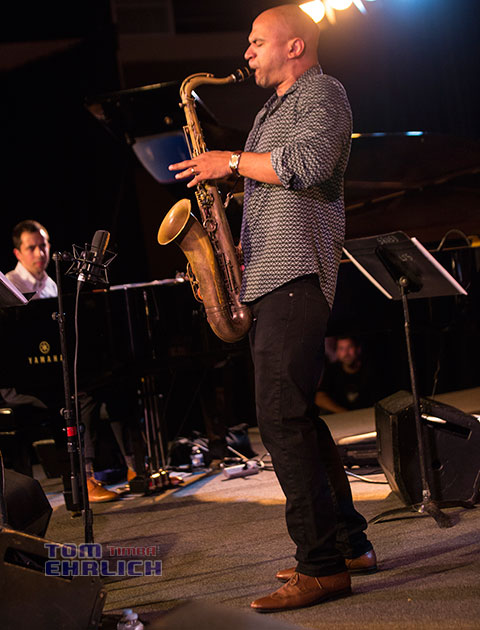 Walter Smith III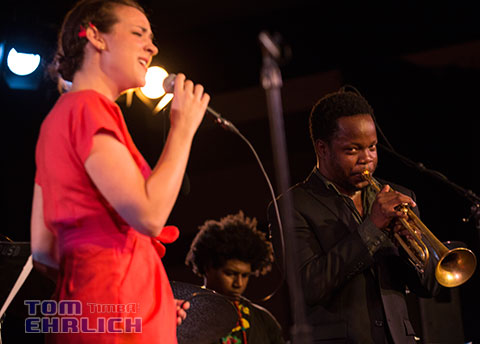 Vocalist Becca Stevens sits in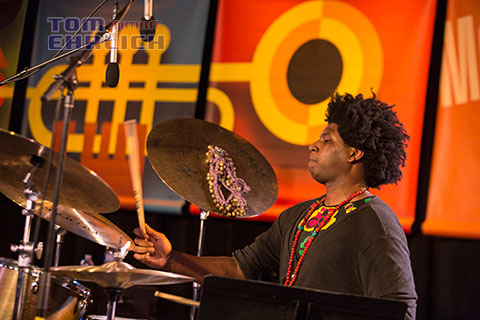 Justin Brown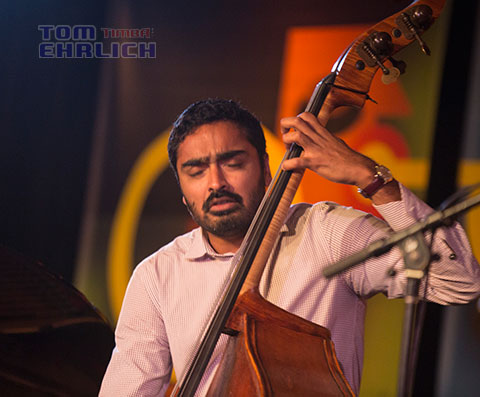 Harish Raghavan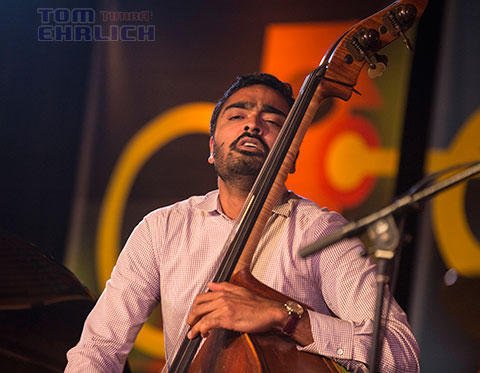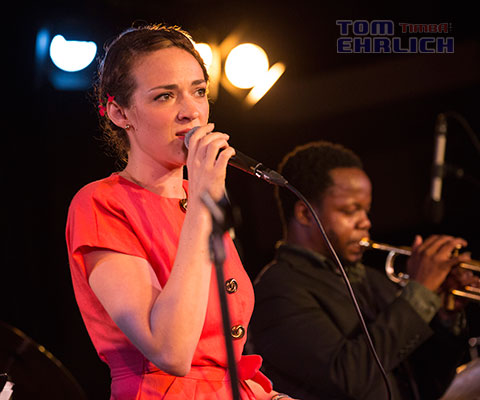 Becca Stevens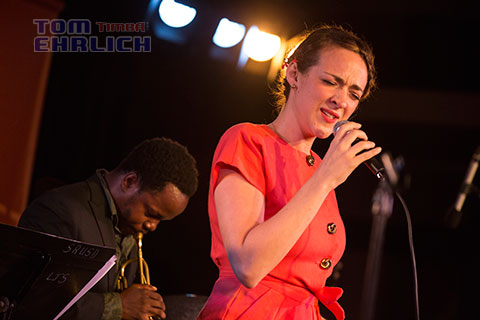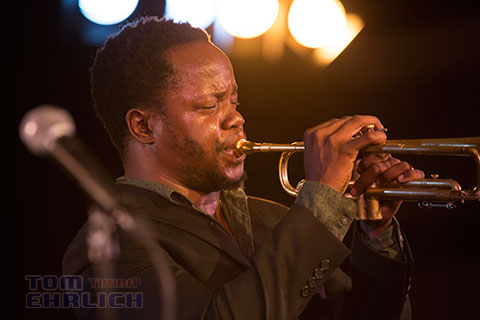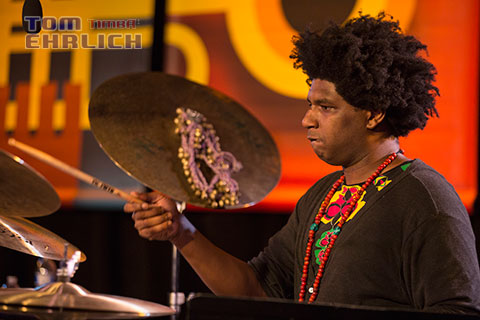 TONY MONICO TRIO
Tony Monico Trio consisted of Tony Monico on organ, Bruce Foreman on guitar and Aaron Haggerty on drums. Tony is a decent organist, but for me what made this group was to outstanding guitarist Bruce Foreman. I had not seen him perform since the 1980s when he lived in the Bay Area and played often. I did not recognize him and I told a friend/phototgraher that guitar player is really good and he says that's Bruce Foreman. No wonder I responded.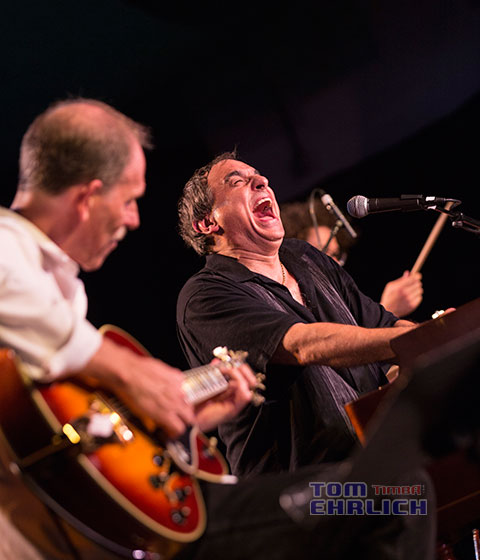 Tony Monico on organ, Bruce Foreman on guitar and Aaron Haggerty's hand and drum stick.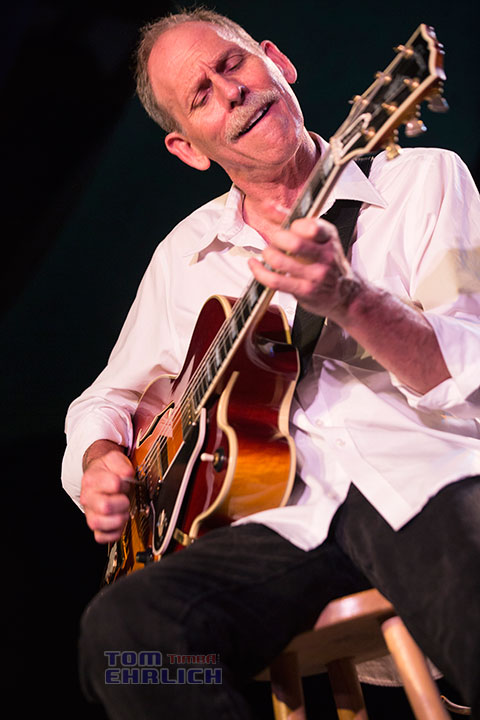 Bruce Foreman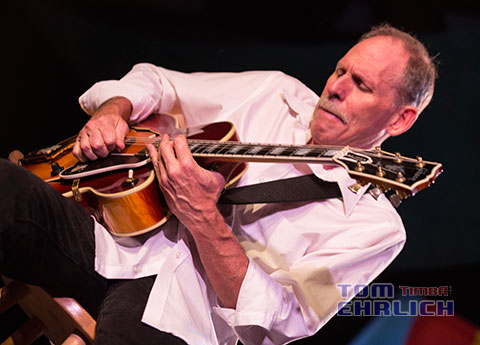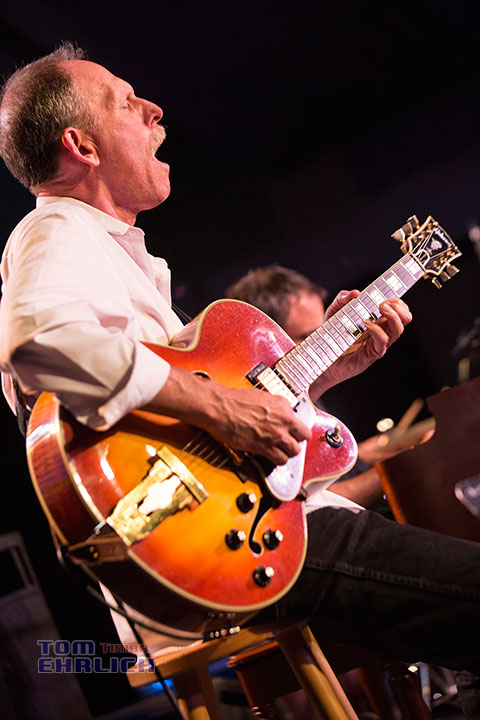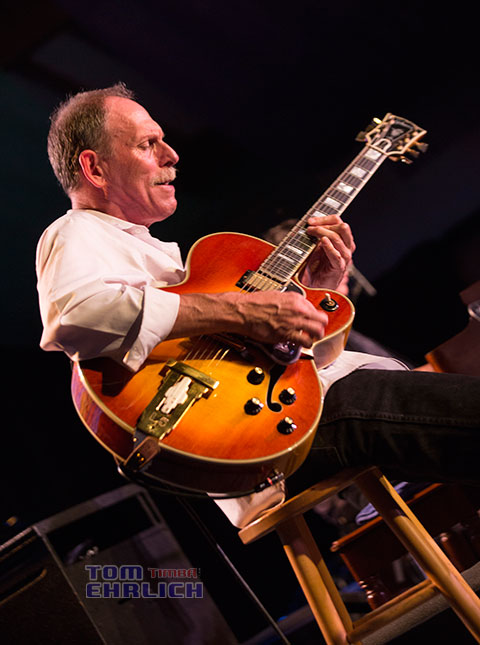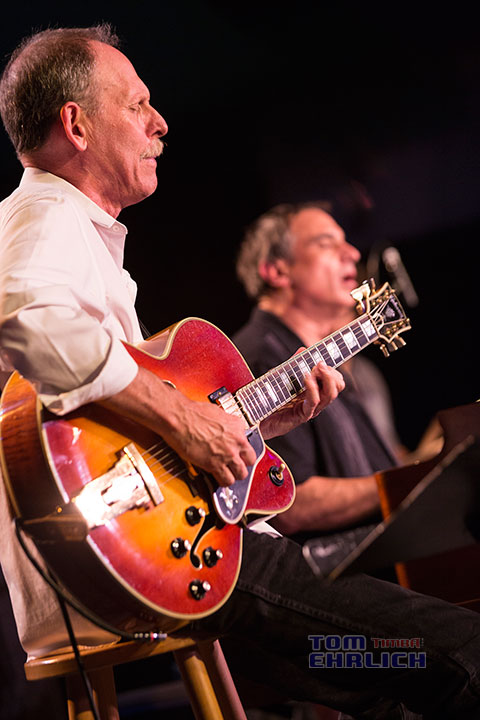 ERIC HARLAND VOYAGER
Eric Harland is one of the great drummers in jazz today and he particiaptes in numerous projects. Voyager is an interesting project which includes some great young players and a extremey soulful singer.
Voyager is:
Eric Harland - leader and drums
Chris Turner - vocals
Walter Smith III - sax
Julian Lage- guitar
Taylor Eigsti - piano
Harish Raghavan - bass
For me Chris Turner's vocals were the hgihlight of this performance. A great way to end another fantastic jazz festival.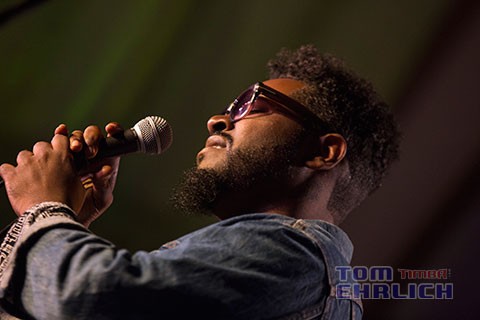 Chris Turner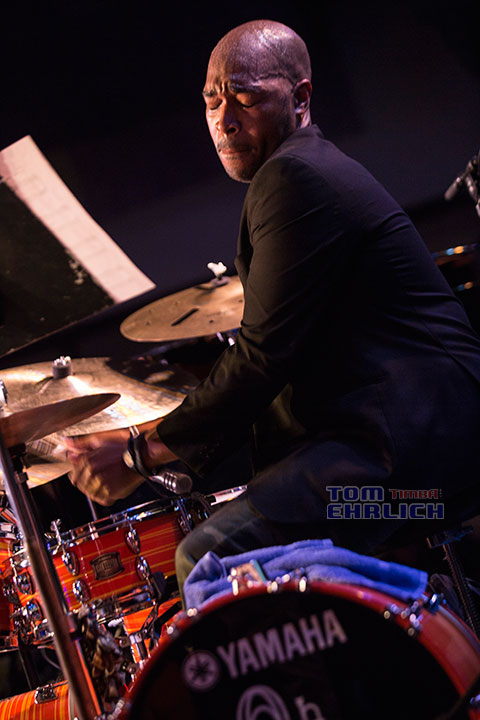 Eric Harland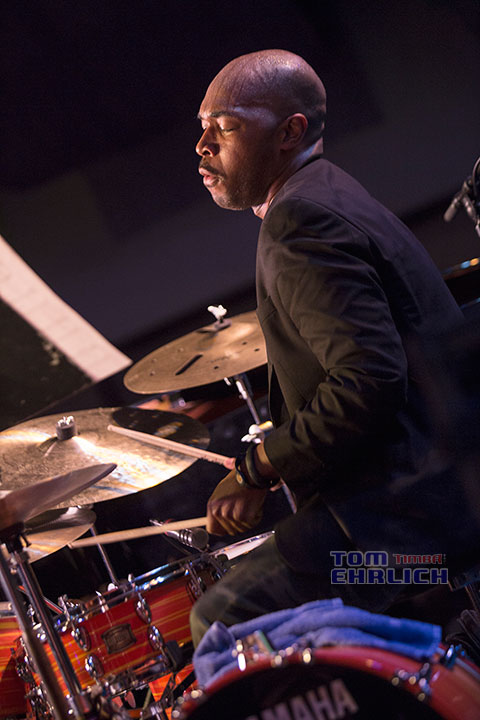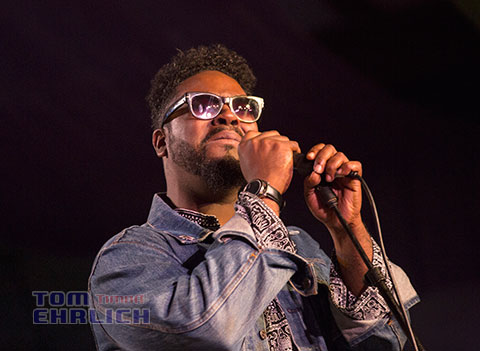 Chris Turner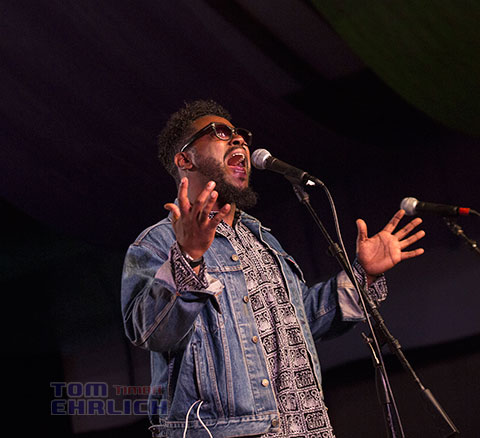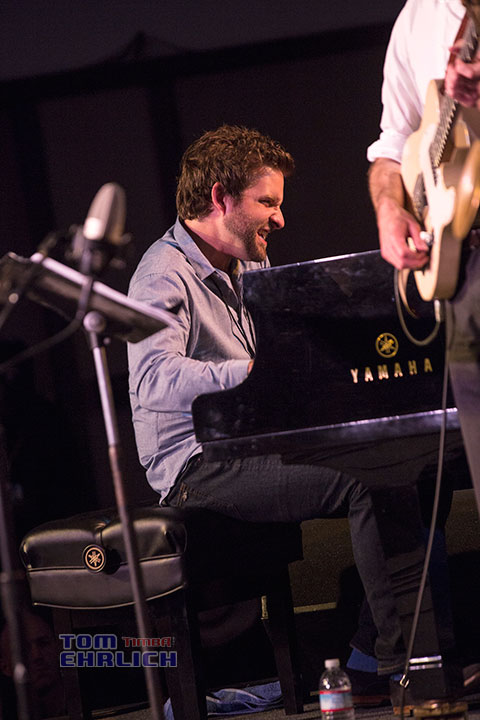 Taylor Eigsti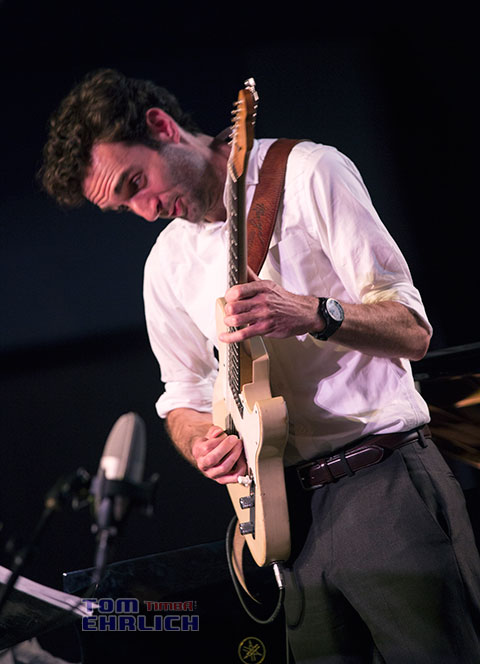 Julian Lage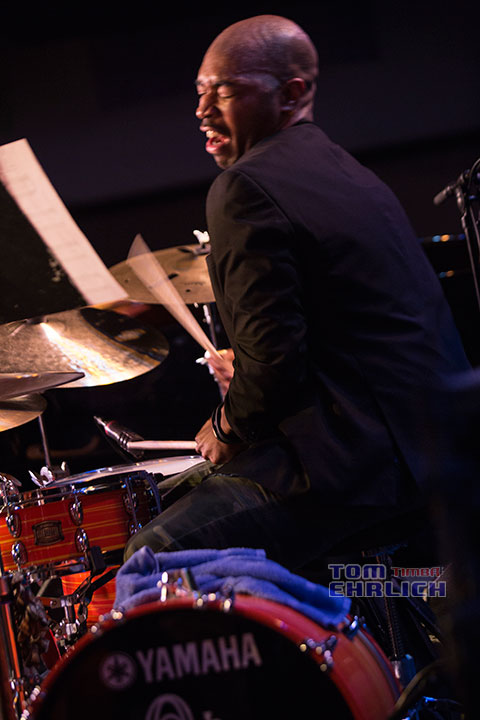 Walter Smith III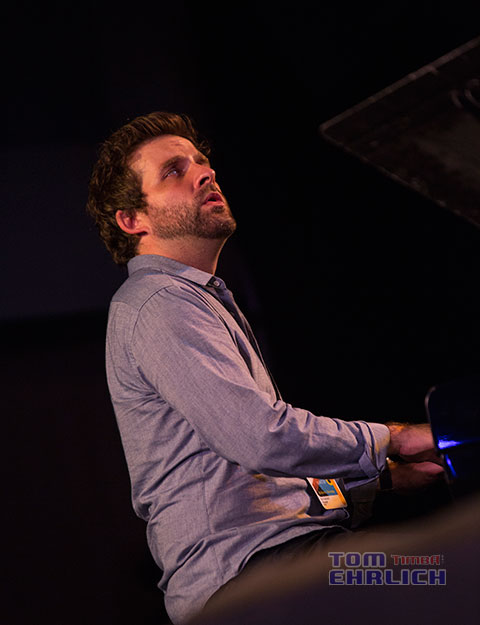 Taylor Eigsti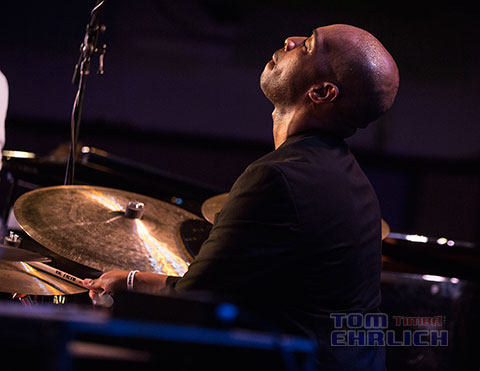 Eric Harland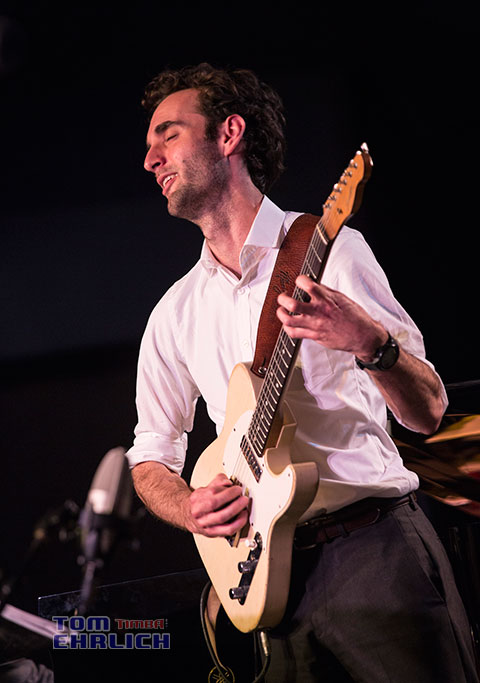 Julian Lage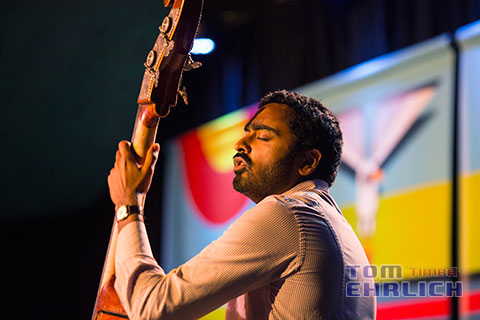 Harish Raghavan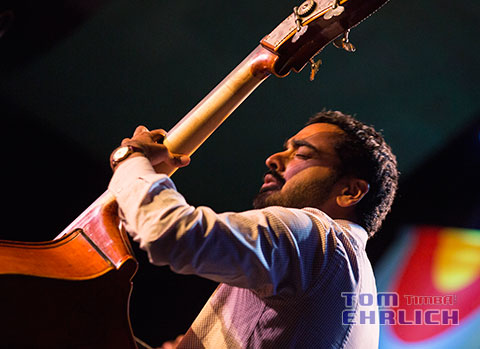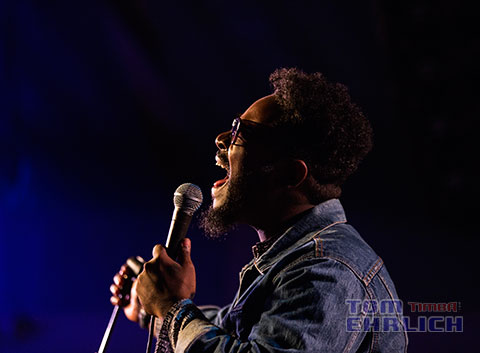 Chris Turner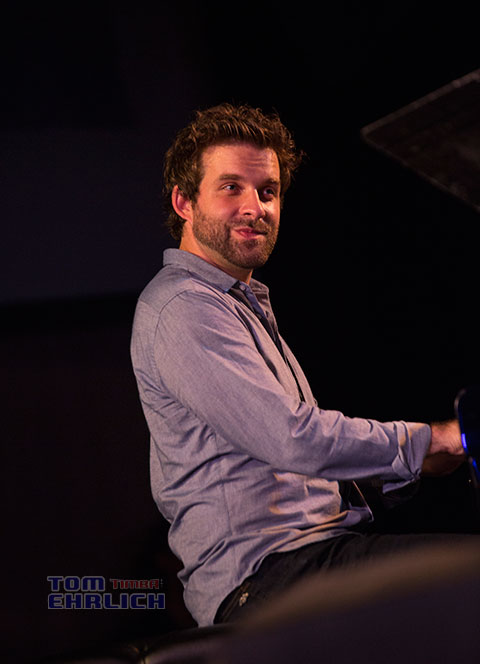 Taylor Eigsti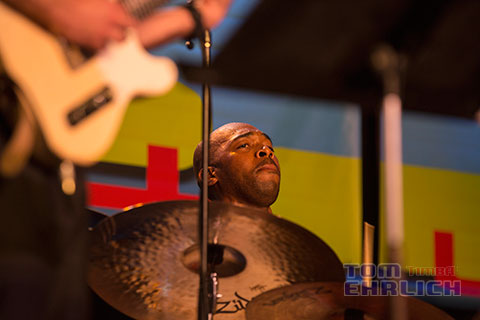 Eric Harland
miércoles, 27 septiembre 2023, 07:35 pm