Indice - Table of contents
Lo Nuevo
[hide]
Fotos Del Día
[hide]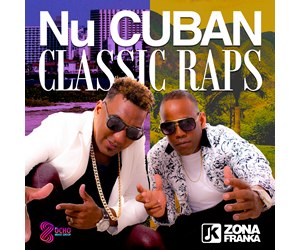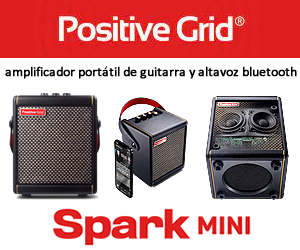 Tom Ehrlich - 2019 SF Rueda Festival
2019 SAN FRANCISCO RUEDA FESTIVAL
HOTEL WHITCOM, SAN FRANCISCO
SATURDAY NIGHT FEBRUARY 16, 2019
PHOTOS AND TEXT BY TOM EHRLICH © 2019
The historic Hotel Whitcom was the location of the 11th Annual San Fraicisco Rueda Festival. As usual the festival included workshops, dance performances, dancing to DJs and live music. This year the headliner was one of the great timba bands fom Cuba - El Niño y La Verdad. I attended the Saturday night portion of the festival. What follows is my report from that night.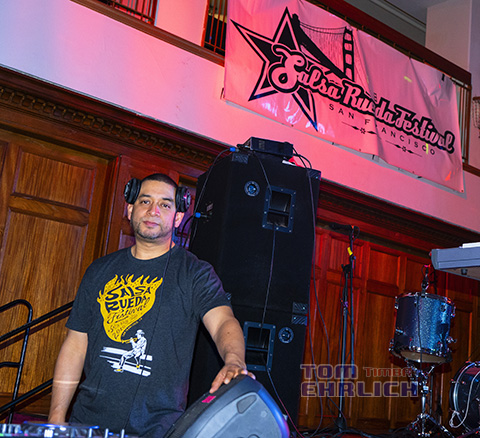 DJ Walt Digz
Considered one of the best DJs in the Bay Area, Walt Digz played the best of Cuban Timba for the people's dancing inbetween performances.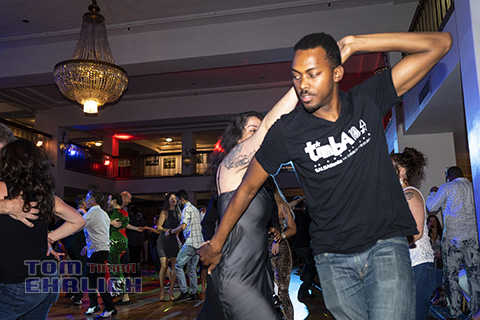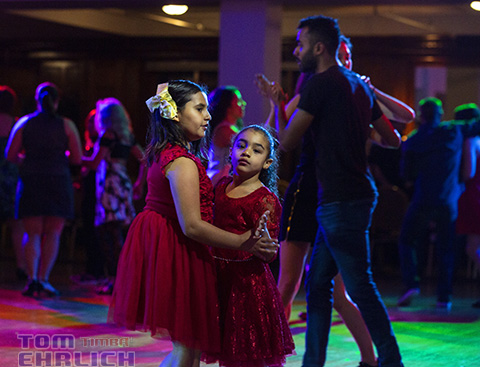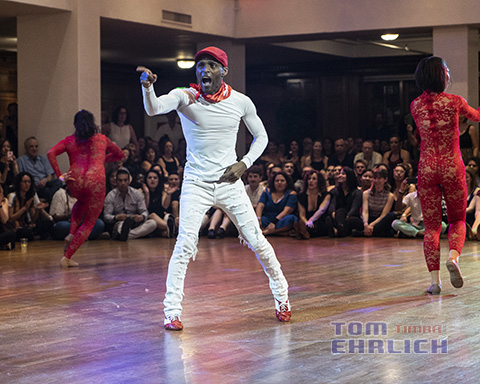 Yaniel "Chini" Perez Domenech
Chini, originally from Matanzas, now lives in Minnesota, US. He and his dance group perfomred Saturday night.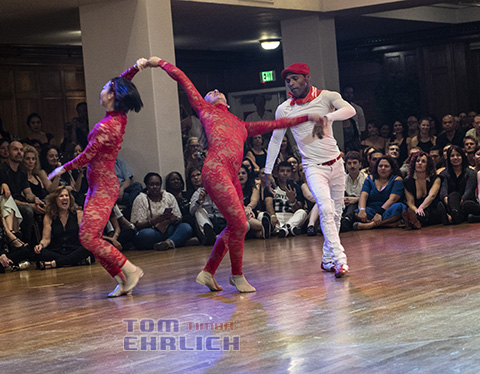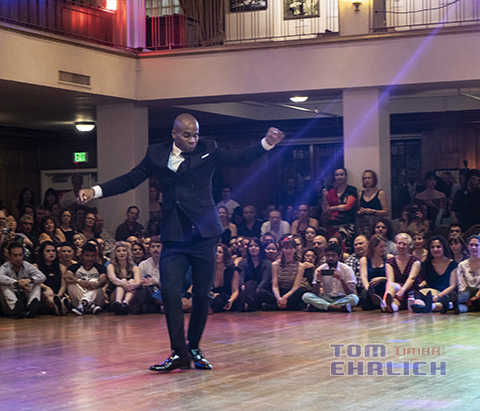 Another dance performer from Cuba. I did not get his name.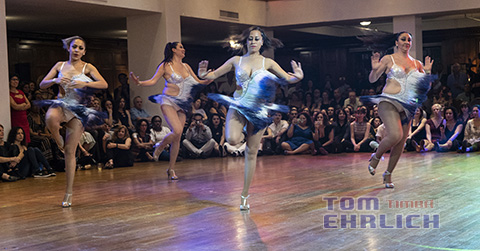 Dance group from Mexico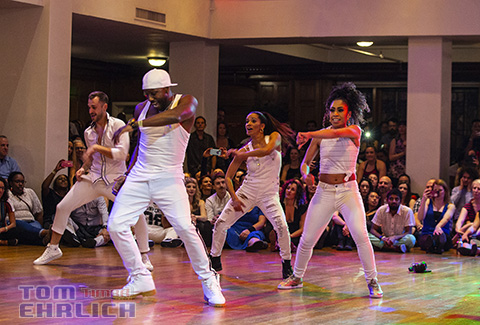 Denmis Bain Savigne (with hat) orignially from Santiago de Cuba resides in the Bay Area, doing a dance routine with Yismari Ramos Tellez and her dance group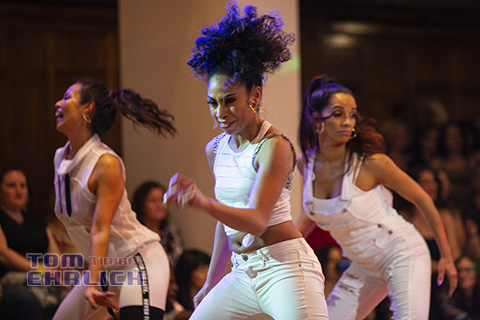 Dancers of the dance group lead by Yismari Ramos Tellez performing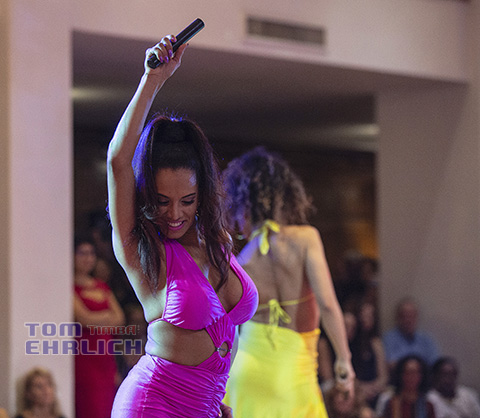 Yismari Ramos Tellez
Yismari, originally from Havana leads a dance group, is a creative choreographer and an excellent dancer and instructor.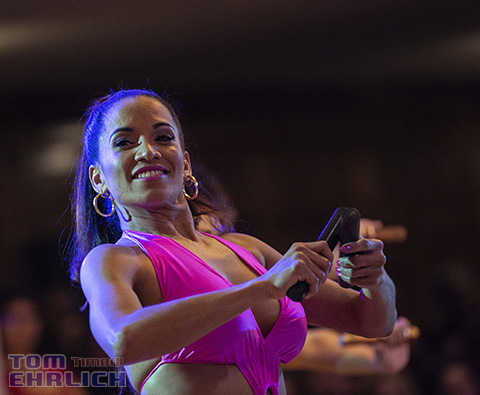 Yismari Ramos Tellez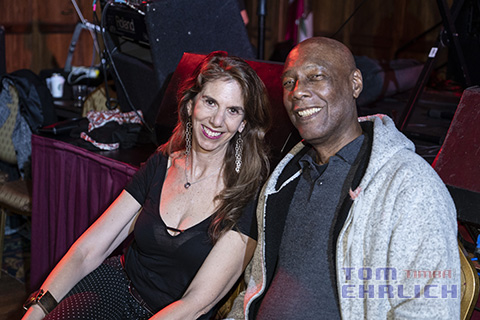 Roberto Borrell and his wife Claudia Finkle
Roberto Borrell, a well respected dancer, percussionist and instructor, is originally from Havana. Roberto lead a few workshops during the festival.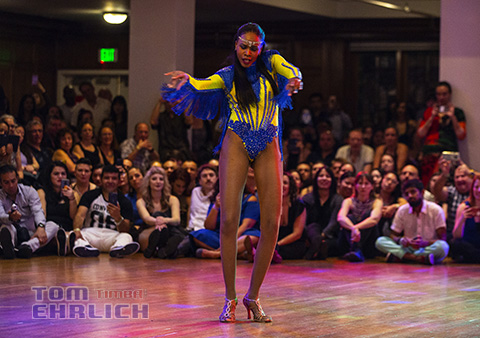 Yeni Molinet
Yeni is a great dancer and instructor originally from Villa Clara, Cuba now lives in Italy.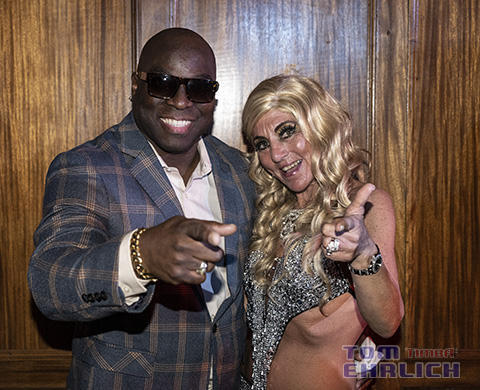 El Niche Gozador and his wife Cecilia Pelosi
El Niche is a Cuban trumpeter who resides in the Bay Area. He and his wife are waiting for the start of the El Niño y La Verdad's concert.
EL NIÑO Y LA VERDAD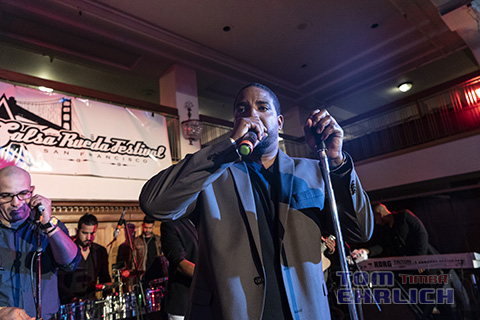 Yussef Breffe introducing the band
One of the most exciting and popular timba bands in Cuba, El Niño y la Verdad, brought a 16 person band to the Rueda Festival and played to an estatic crowd for more than 3 hours straight. This was the band's first appearance in the United States.
The band members included:
Emilio Frías Peña - director and lead vocalist
Wilfredo Alexei Naranjo Fernández - musical director and piano
Dayron Ortega Guzmán - guitar and vocalist
Andy Fornet Betancourt - congas and timbales
Andres Martinez Izquierdo - vocalist
Roberto Morales Hernández - vocalist
Bryan Castellon Morilla - trombone
Daniel Enrique Toriza Piñeda - trombone
Felix Miguel Martinez Polo - trumpet
Yosbel Esteban Garcia Valdes - trumpet
Dayron Rodriguez Velazco - bongo
Denis Izquierdo Bueno - güiro
Kennys Luis Ceperp Coronado - timbales
Reinaldo Alexander Aguilera - bass
Kevin Alejandro Arrechea Montelier - teclado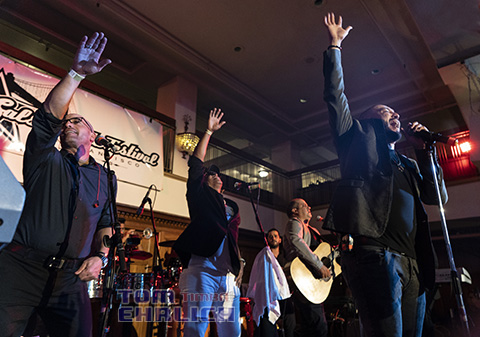 Left to right Roberto Morales Hernandez, Andres Martinez Izquierdo, Dayron Ortega Guzman and Emilio Frias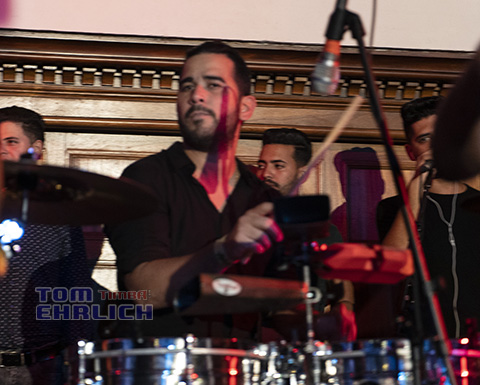 Andy Fornet Betancourt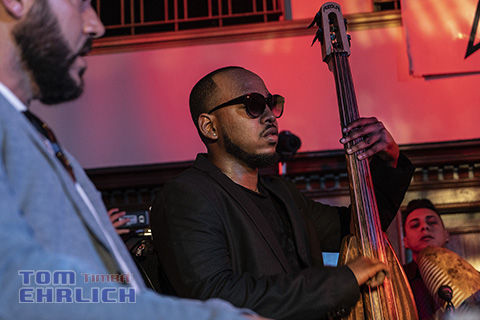 Reinaldo Alexander Aguilera bass and Denis Izquierdo Bueno güiro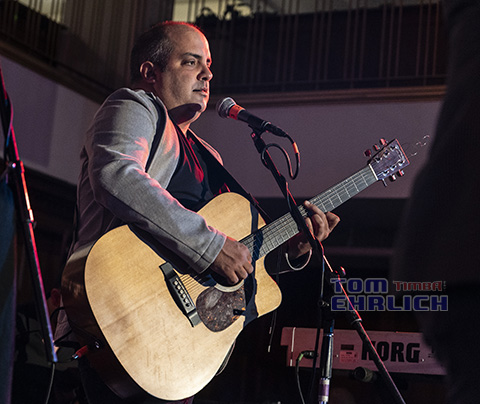 Deyron Ortega Guzman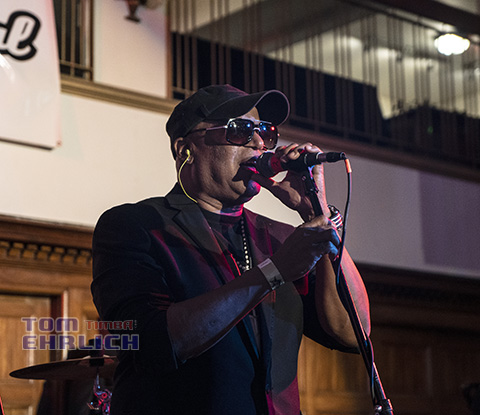 Andres Martinez Izquierdo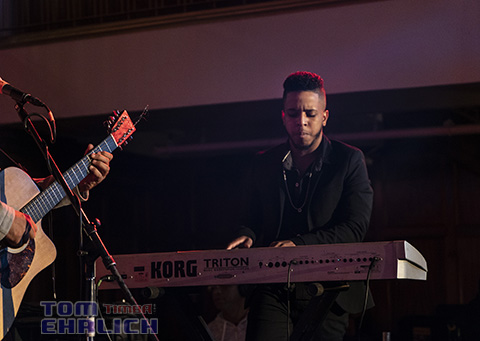 Kevin Alejandro Arrechea Montelier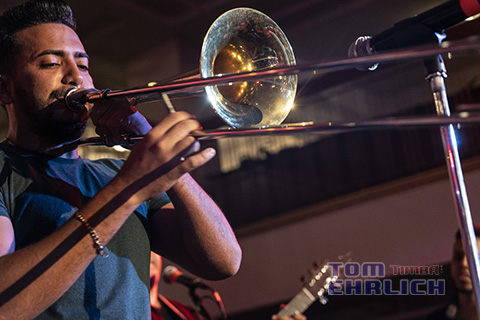 Daniel Enrique Toriza Piñeda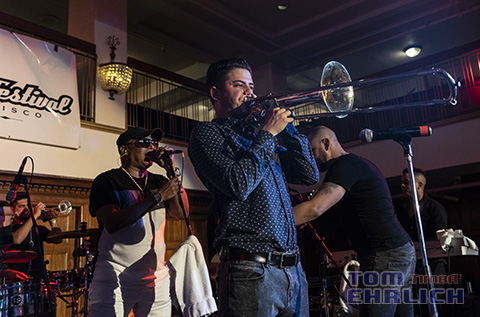 Bryan Castellon Morales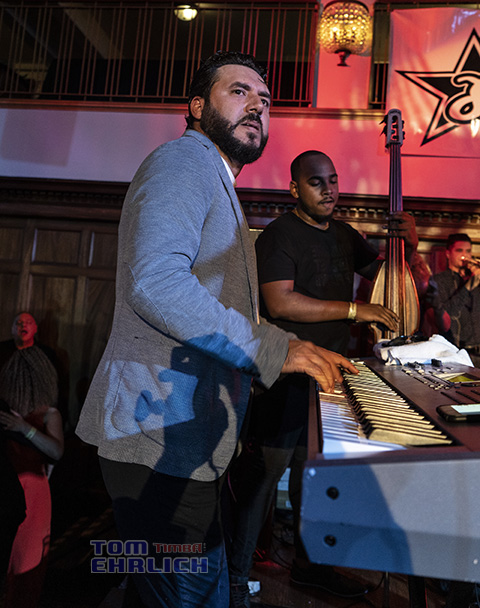 Wilfredo "Pachy" Naranjo Fernandez piano and Reinaldo Alexander Aguilera bass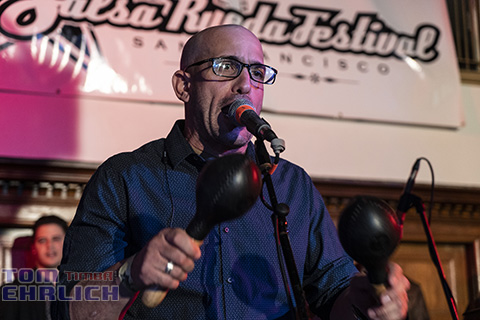 Roberto Morales Hernandez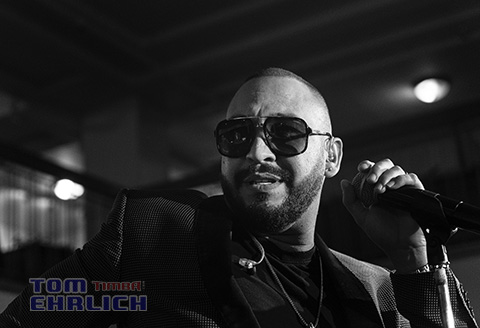 El Niño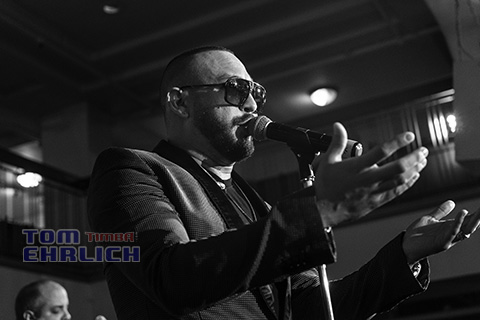 The dynamic, energenic, amazing band leader and performer Emilio Frias (El Niño)!!!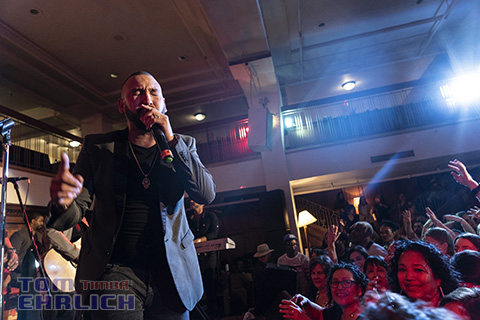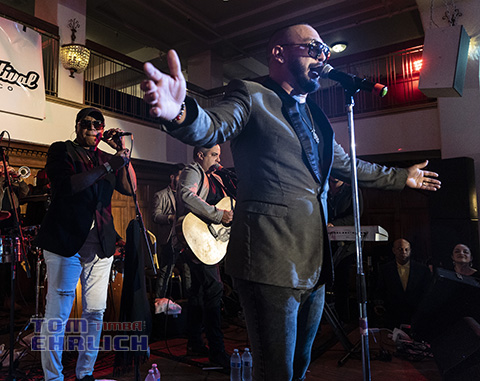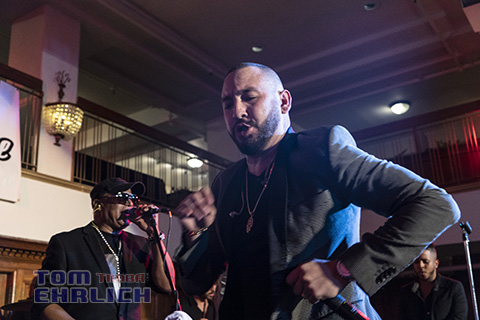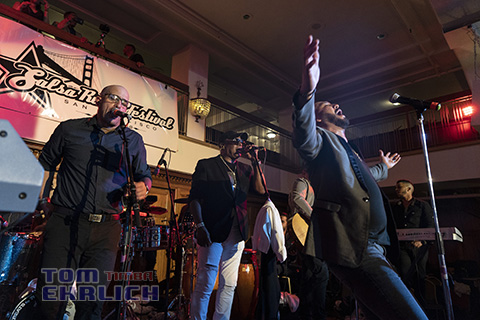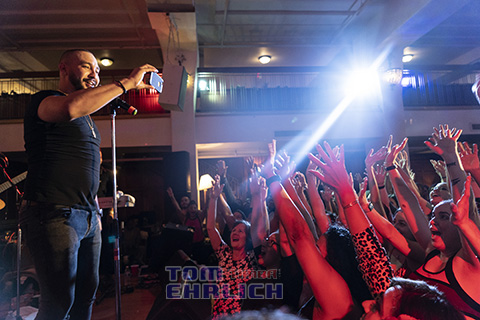 El Niño live streaming concert to Cuba and the world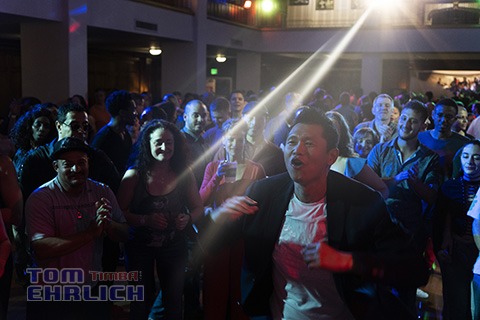 Yao Fei Huo dance instructor from China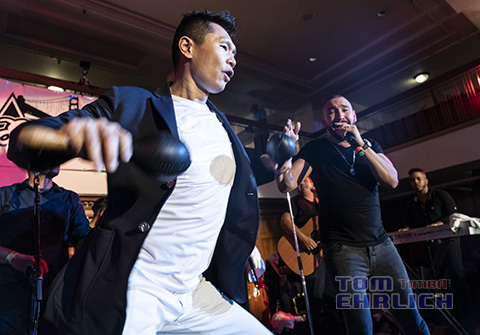 Yao Fei Huo and El Niño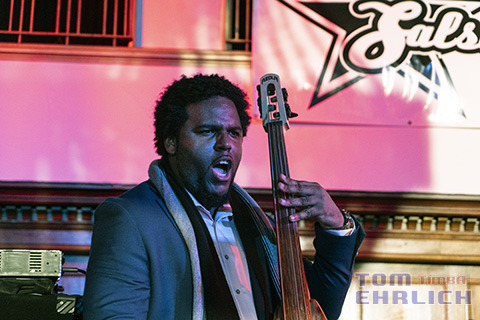 The great Ernesto Mazar Kindelán sitting in on bass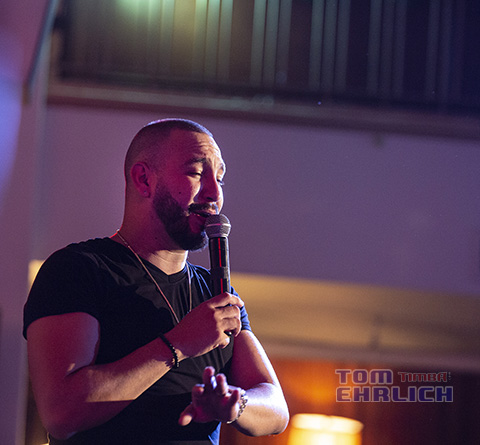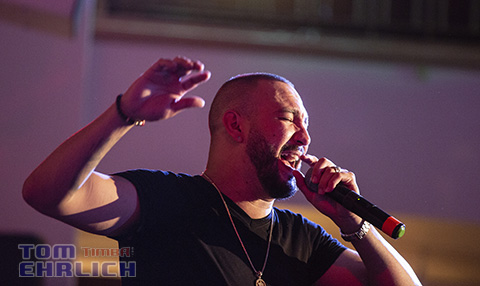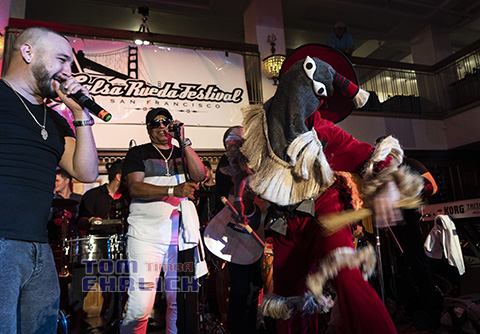 Abaqua dancers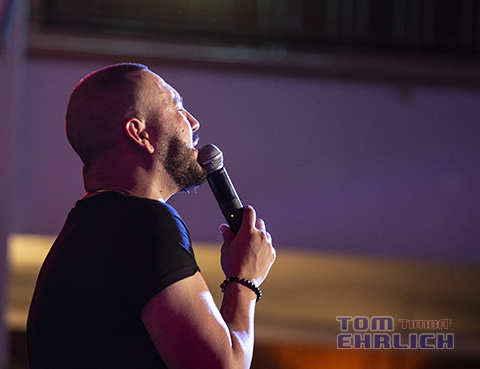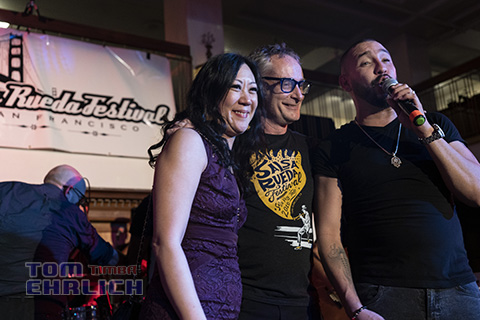 Serena Wong and Nick Van Eyck the presenters and directors of the festival with El Niño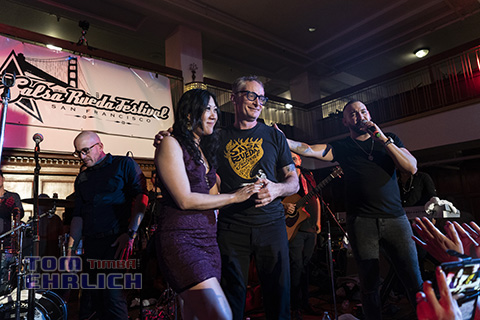 Nick and Serena who did an amazing job as they always do, putting together the Festival with
El Niño.
jueves, 05 septiembre 2019, 11:50 pm