Indice - Table of contents
Lo Nuevo
[hide]
Fotos Del Día
[hide]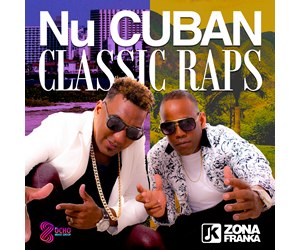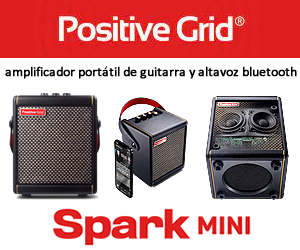 Tom Ehrlich - 2014 San Jose Jazz Fest Saturday
SAN JOSÉ JAZZ FESTIVAL SATURDAY NIGHT
AUGUST 9, 2014 -- © PHOTOS BY TOM EHRLICH 2014
Second installment of my report on this years festival. My report for Saturday includes: the Soul Rebels from New Orleans, Chappottín y Sus Estrellas, Orchesta Con Sabor (lead by Calixto Oviedo), and Jerry González and the Fort Apache Band.
SOUL REBELS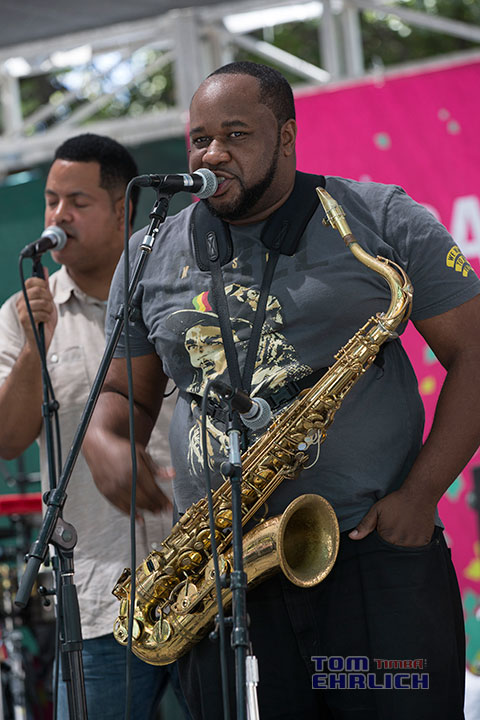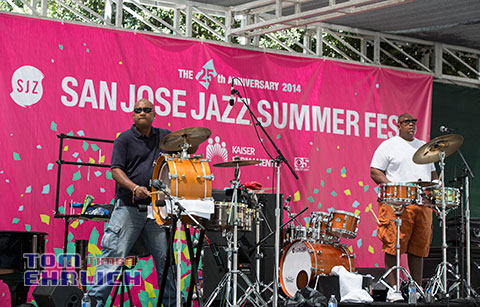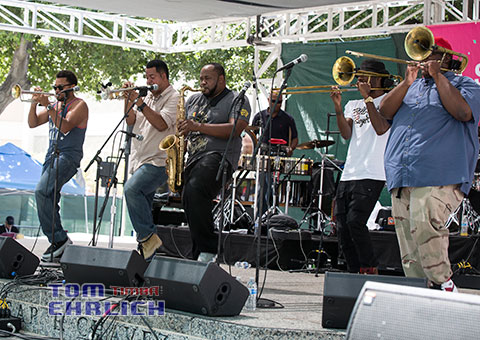 These young guys from New Orleans playing modern versions of traditional NO music included two drummers (one played a timbale set and a bass drum), two trumpets, two trombones, a sax and a tuba. They are defintiely a party band.
CHAPPOTTÍN Y SUS ESTRELLAS
This band is one of the premier son bands in the world and has been in existance since the 1940s started by the legendary Arseño Rodrîguez. They played twice at the festival once on the main stage and once on the salsa stage. This ws part of their first US tour.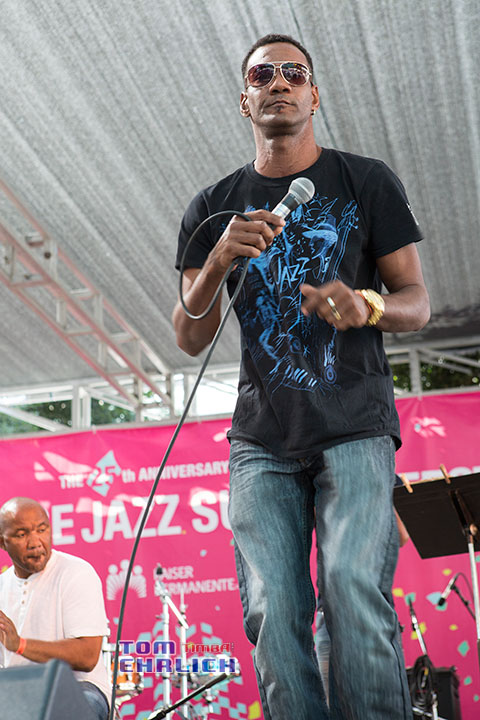 José Lussón Rivera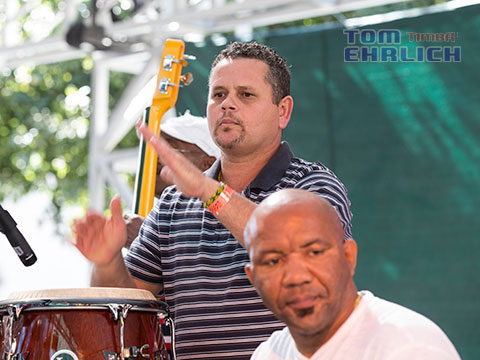 Omar Jesús Hernández conga and Joaquin "El Pulpo" Pozo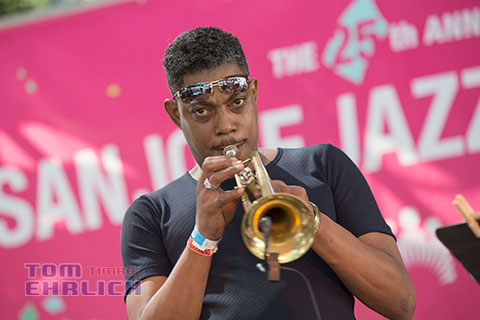 Jesús "El Niño" Chappottín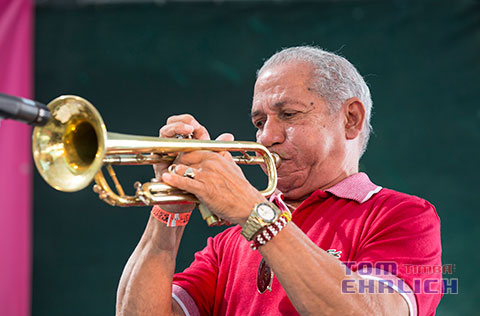 Agustin Someillan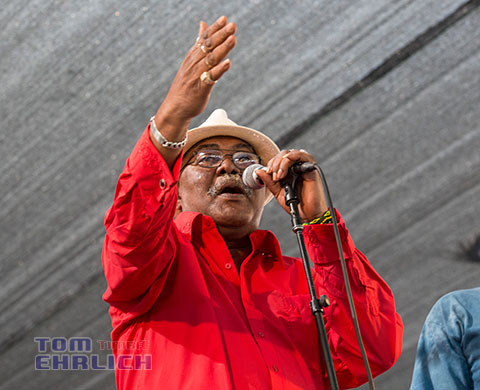 Eduardo Sandoval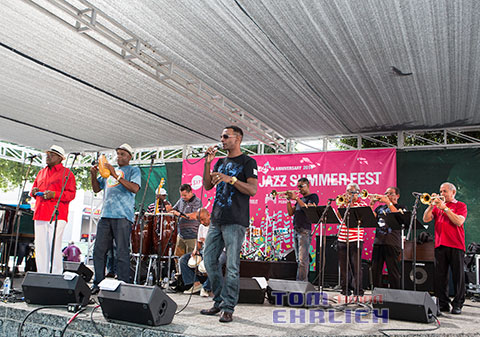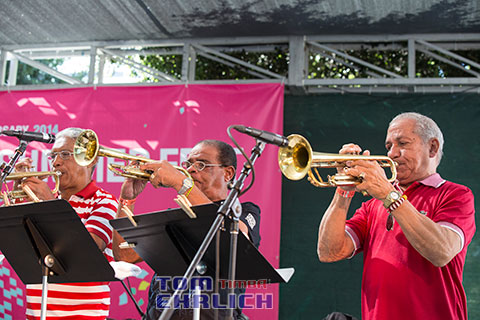 Ramon Nuñez, Eloy Abreau, Agustin Someillan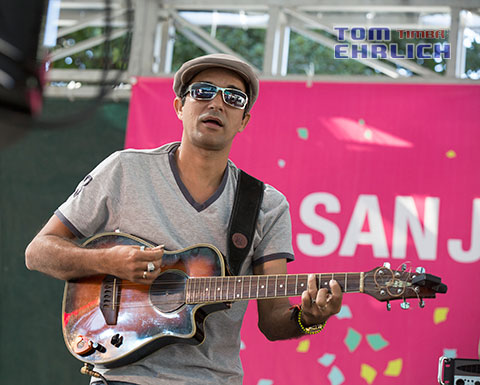 Victor Agustin Linen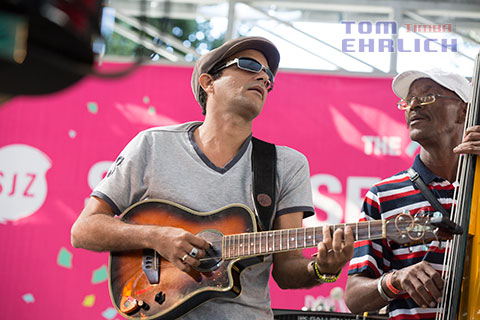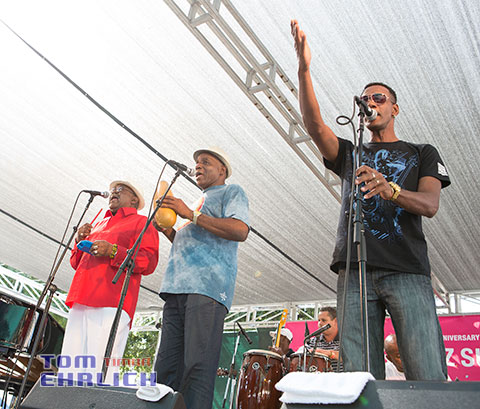 Left Eduardo Sandoval, Miguelito Cuni,José Lussón Rivera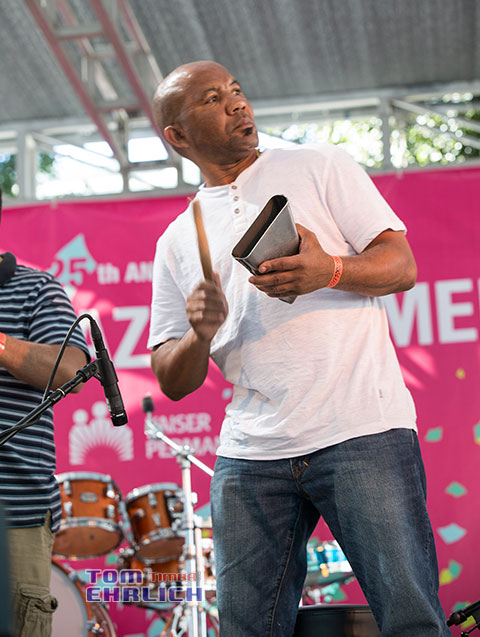 Joaquin Pozo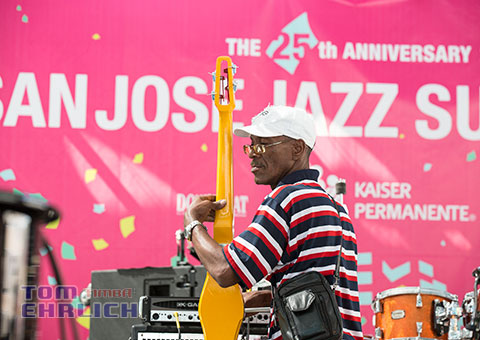 Armando Fuentes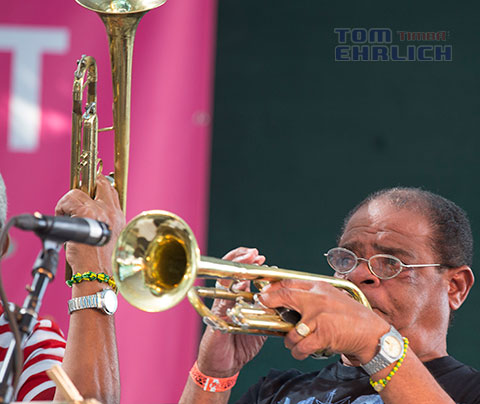 Eloy Abreau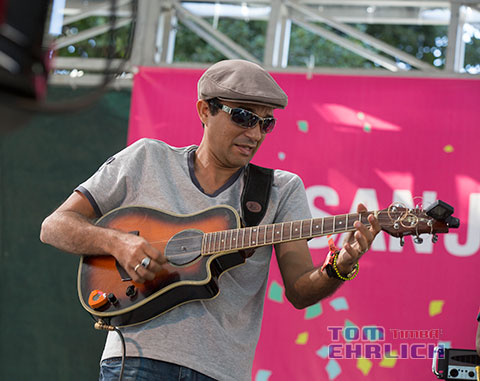 Victor Agustin Linen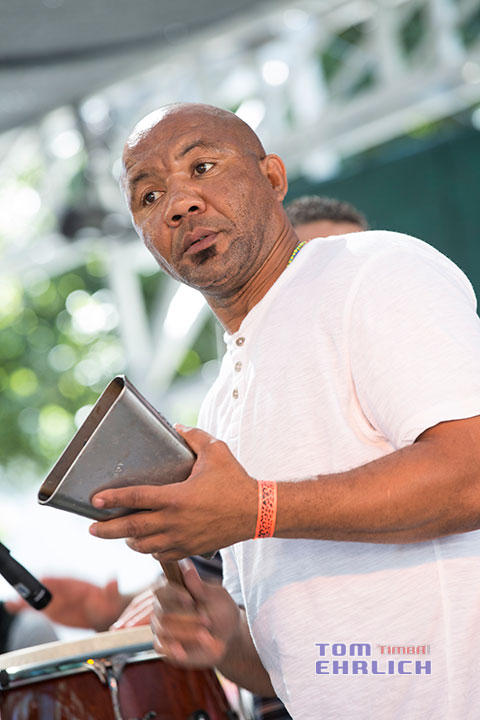 Joaquin Pozo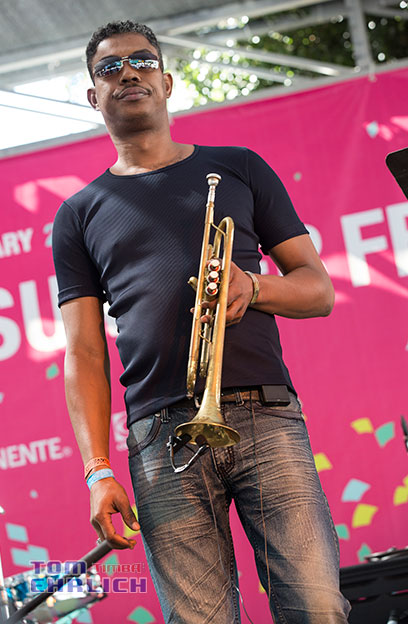 Jesús "El Niño" Chappottín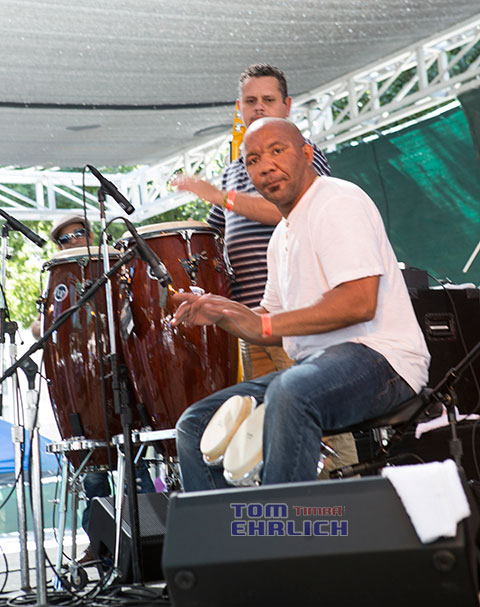 Joaquin Pozo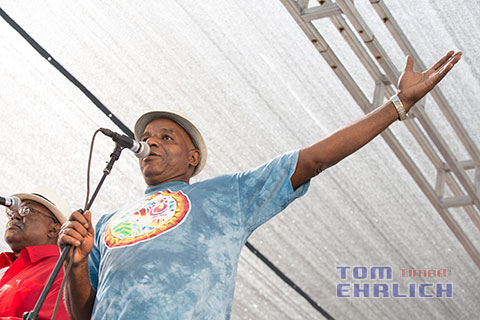 Miguelito Cuni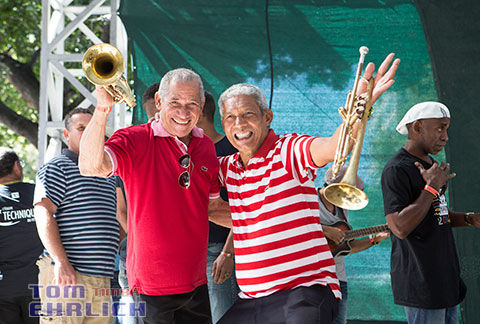 Augustin Someillan and Ramon Nuñez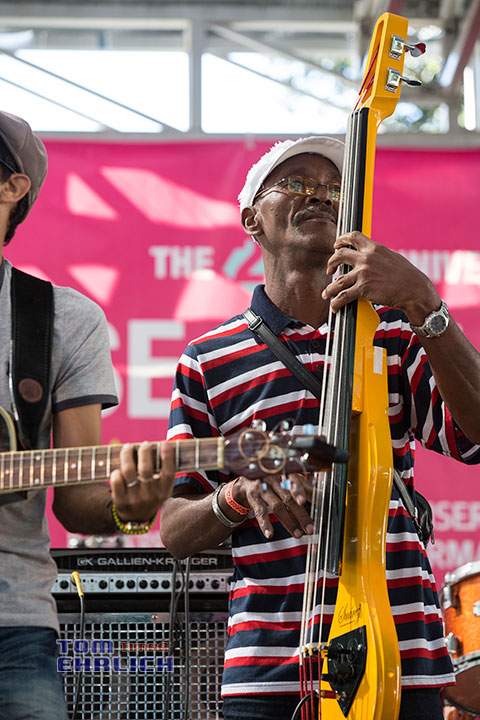 Armando Fuentes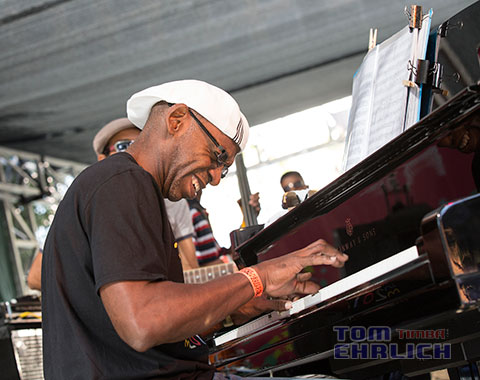 Efrain Cuesta Marloica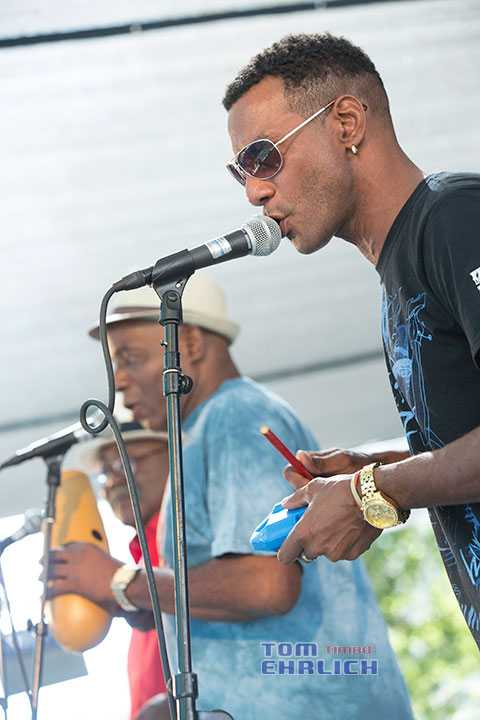 Right José Lussón Rivera, Miguelito Cuni, Eduardo Sandoval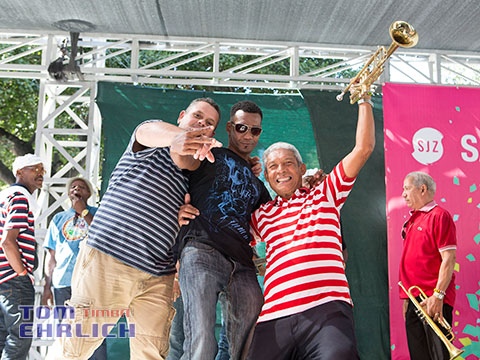 Omar Jesús Hernández, José Lussón Rivera, Ramon Nuñez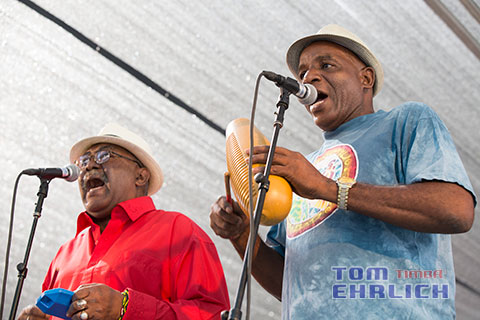 Left Eduardo Sandoval and Miguelito Cuni
ORQUESTA CON SABOR
This group is lead by Calixto Oviedo, with his wife Lily Oviedo providing the vocals. I have known Calixto for quite some time, but this was the first time I got to meet and see Lily perform. She's an incredible talent with great stage presence and strong voice. This version of the band included Bay Area standouts Carlos Caro, Marco Diaz, George Balmaseda, El Niche Romero and Roberto Morris and from LA the talented bassist Yosmel Montejo. This strong timba group created a lot of excitement. Most of the members of this band are alumni of top Cuban timba bands.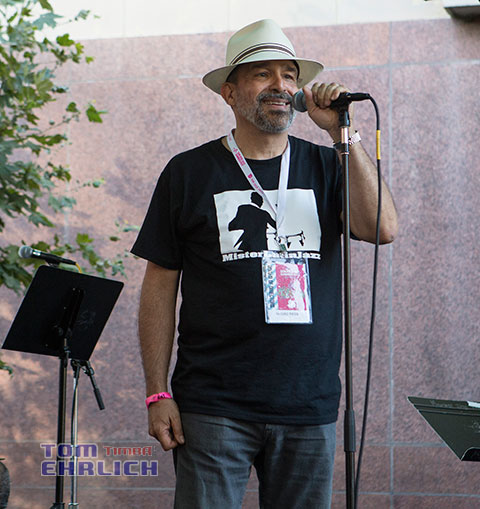 Arturo "Mr. Latin Jazz" Riera introducing the band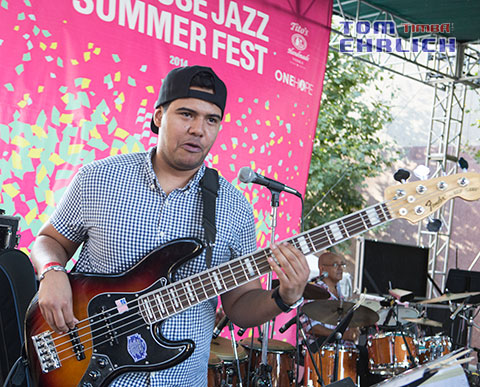 Yosmel Montejo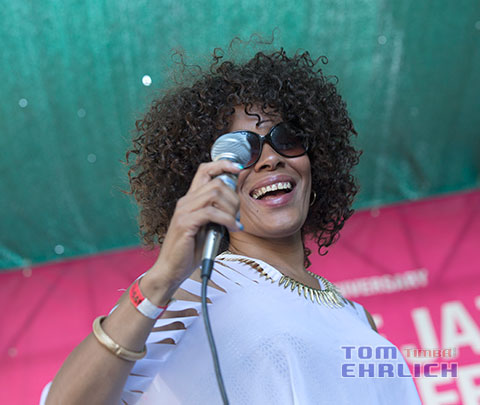 Lily Oviedo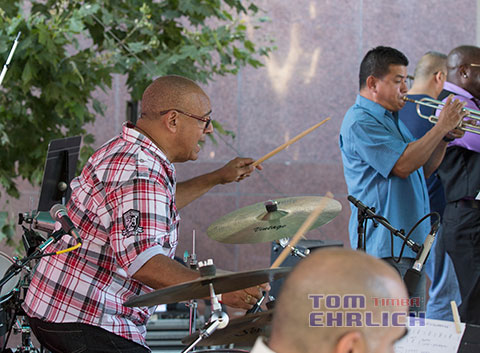 Calixto Oviedo and Roberto Morris trumpet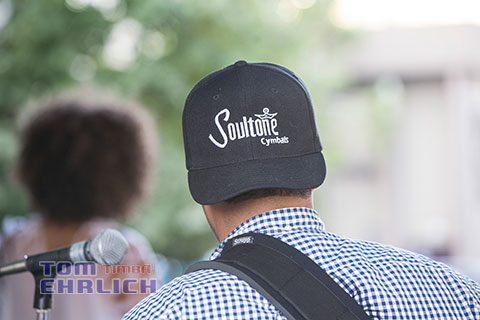 Yosmel's hat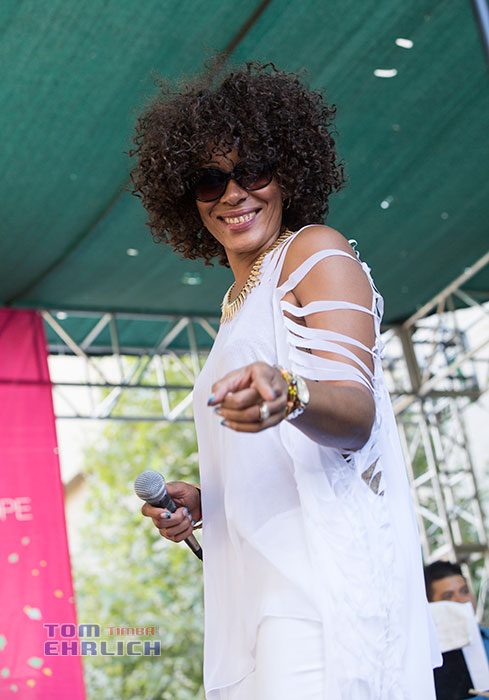 Lily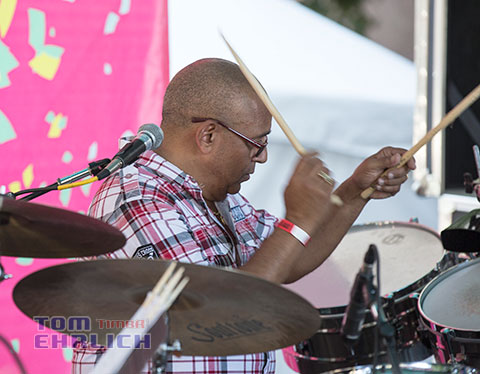 Calixto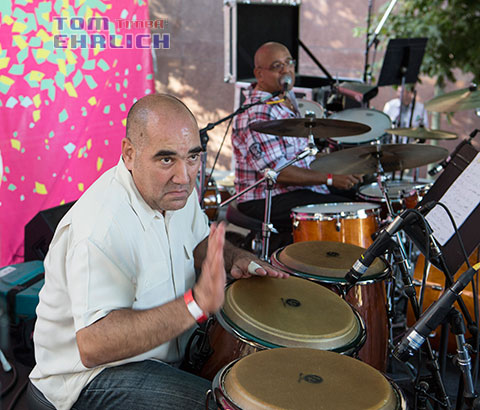 Carlos Caro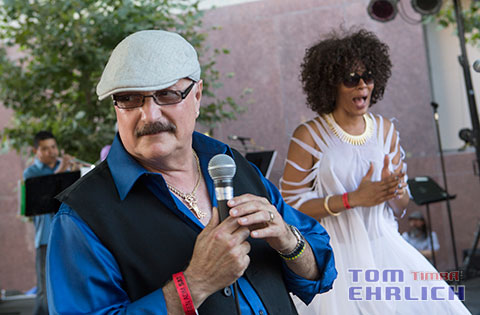 George Balmaseda and Lily Oviedo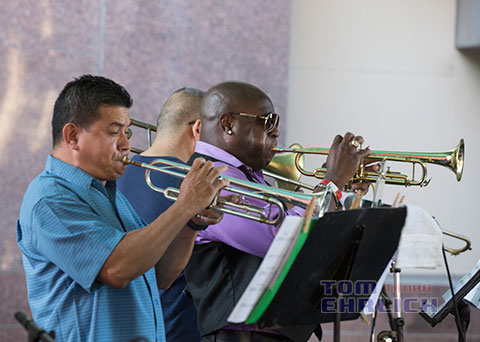 Roberto Morris and Niche Romero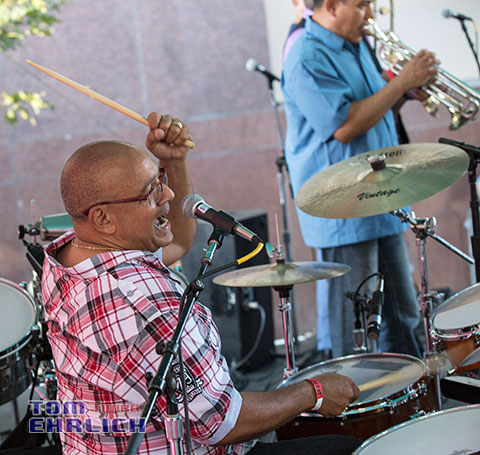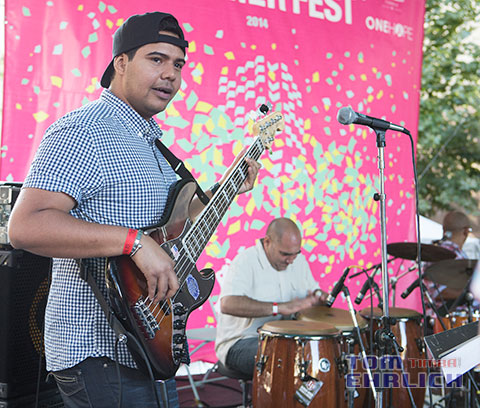 Yosmel Montejo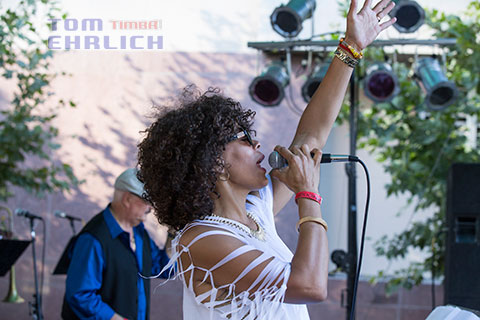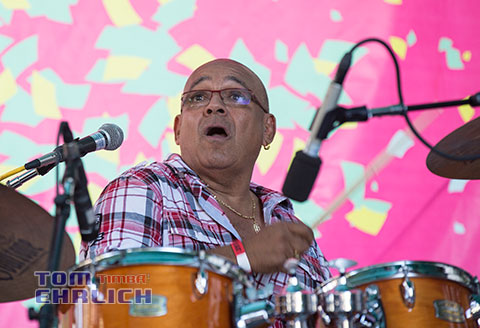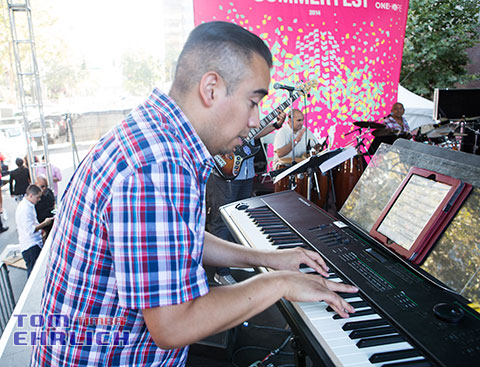 Marco Díaz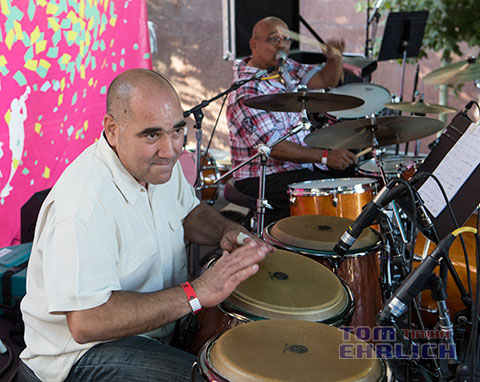 Carlos Caro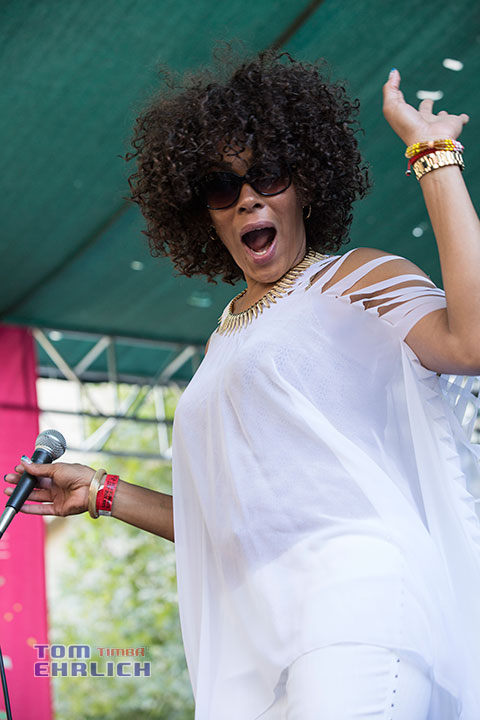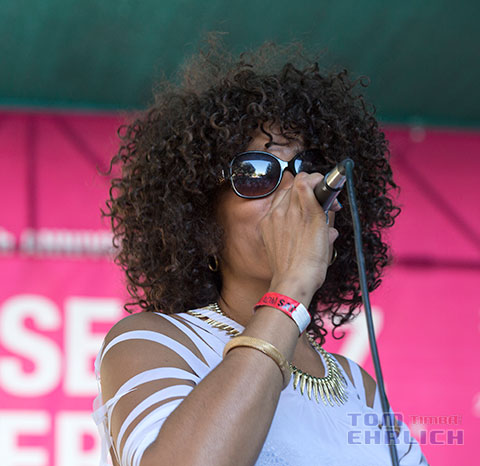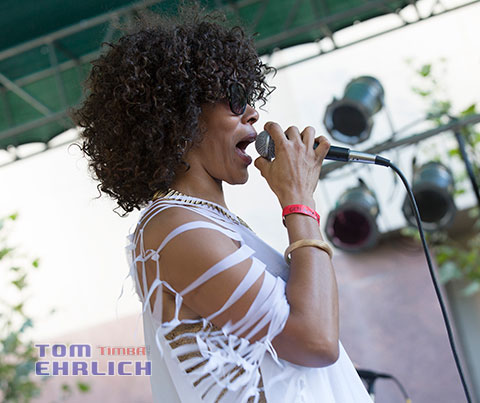 JERRY GONZÁLEZ AND THE FORT APACHE BAND
The Fort Apache Band has been in existence since around 1980 which has always included top flight Afro-Caribbean and jazz musicians creating their unique form of Afro-Caribbean jazz. This band has a special place in my heart since for many years they have been one of my favorite bands and photographing them at the San Jose Jazz Festival in 1995 started me on my path to becoming a jazz/Afro-Caribbean music photographer.
At the festival, the band consisted of Jerry Gonzalez on congas and trumpet, Larry Willis on piano, Joe Ford on sax, Alex Blake on bass and Jeff Tain Watts on the drum set. Everyone one of these kats are virtuosos and have played with many top jazz bands.
Fort Apache played twice and I photographed both performances. Firts performance was in the California Theatre.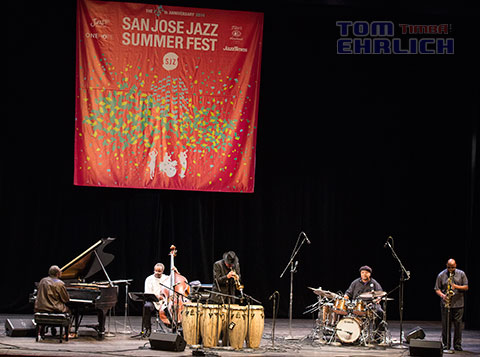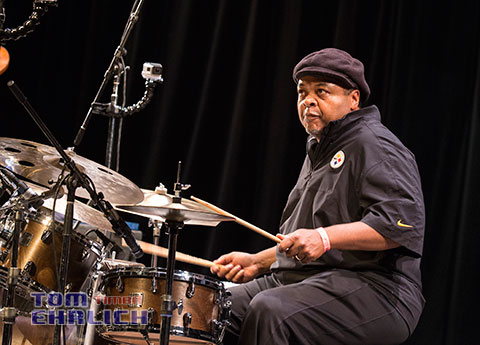 Jeff Tain Watts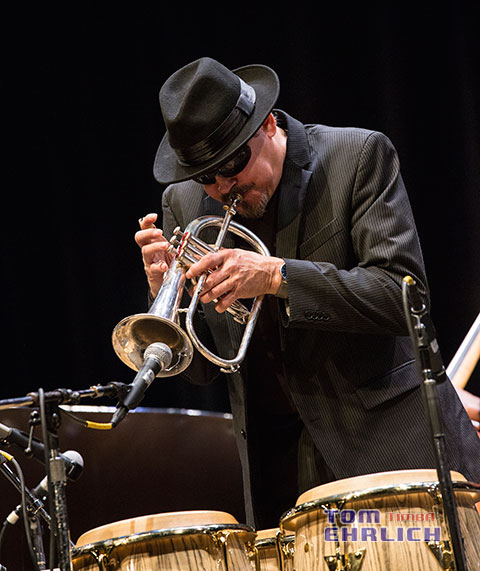 Jerry González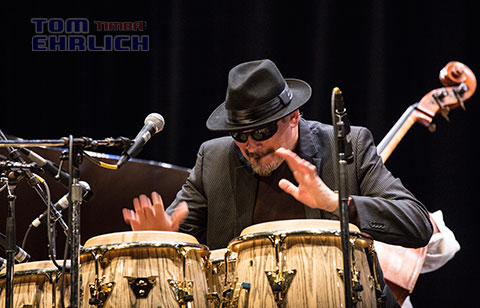 Jerry González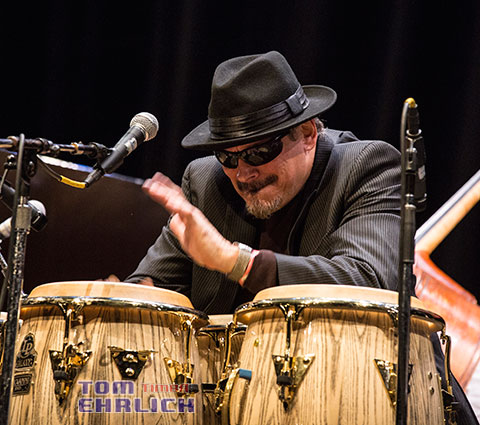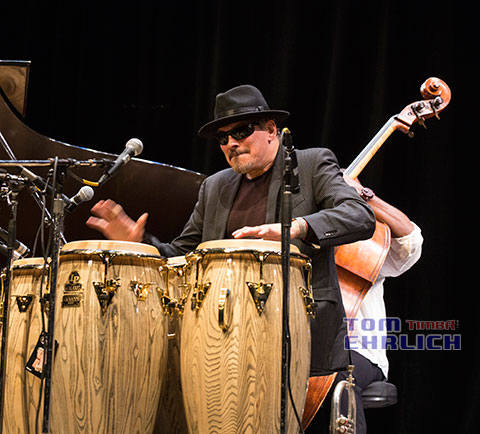 Alex Blake bass and Jerry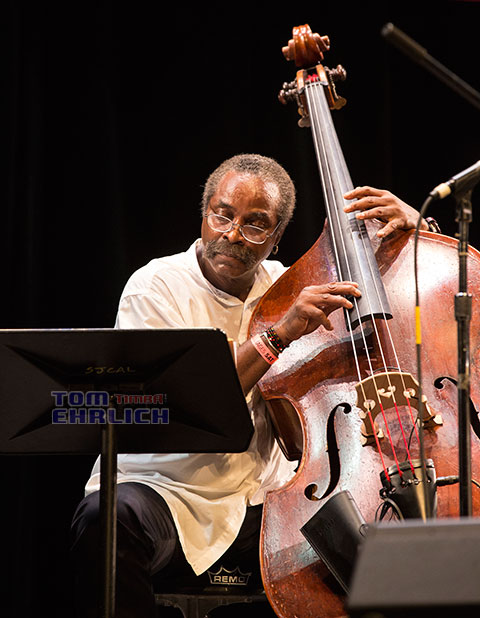 Alex Blake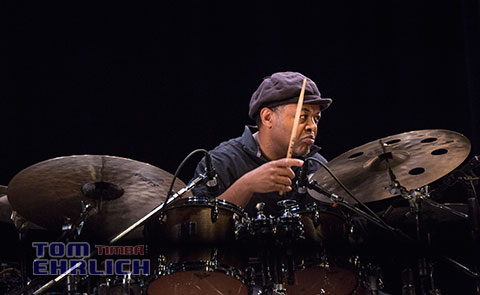 Jeff Tain Watts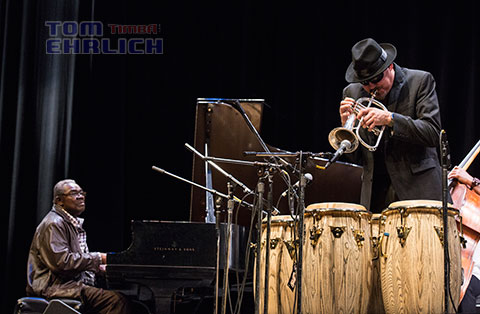 Larry Willis piano and Jerry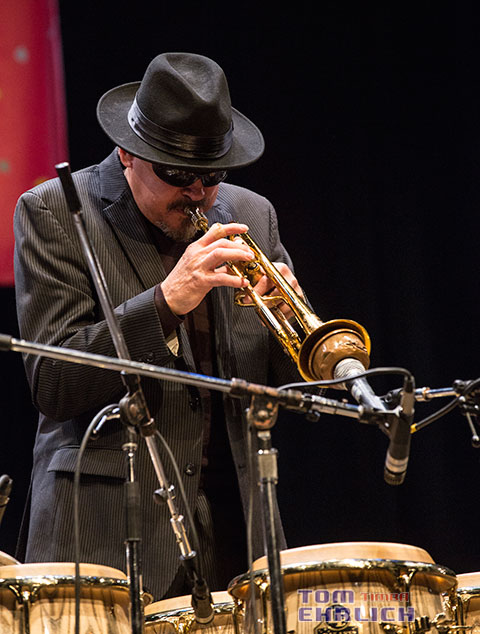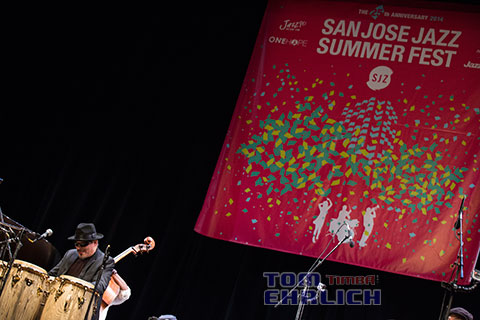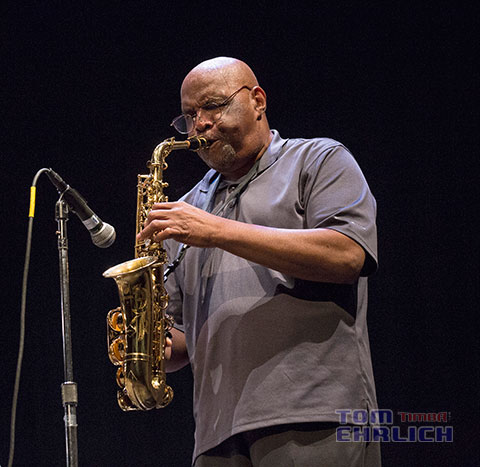 Joe Ford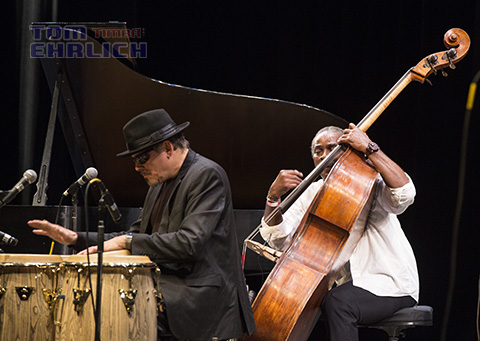 Jerry and Alex Blake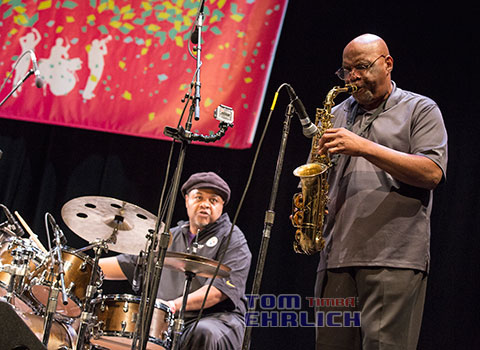 Joe Ford sax and Jeff Tain Watts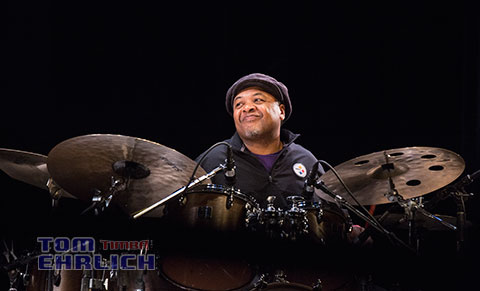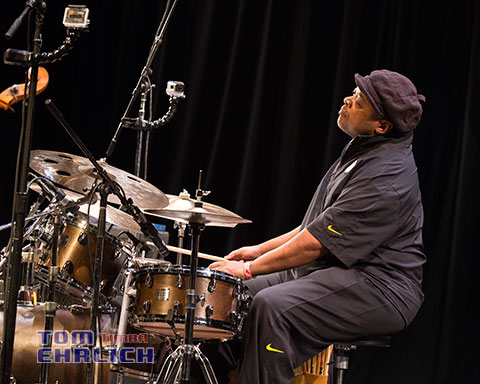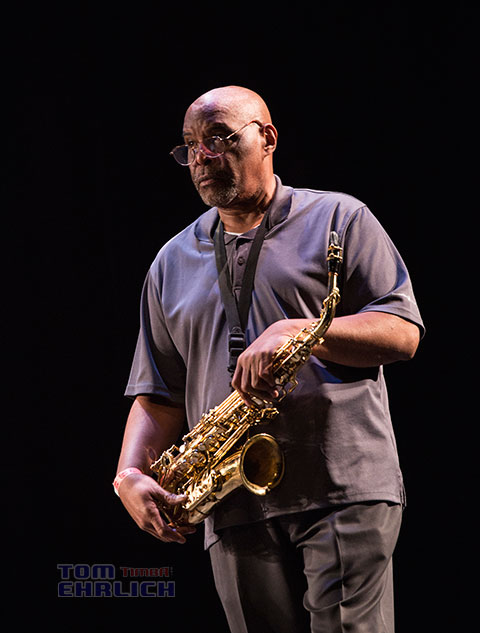 The second performance was at a great venue in San Pedro Square.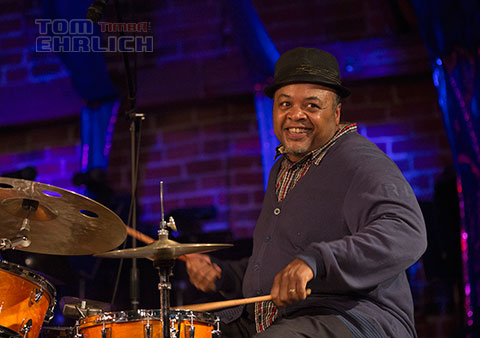 Jeff Tain Watts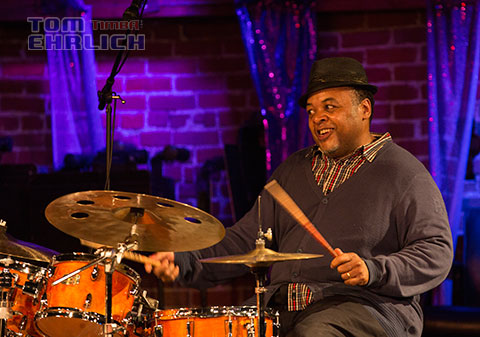 Alex Blake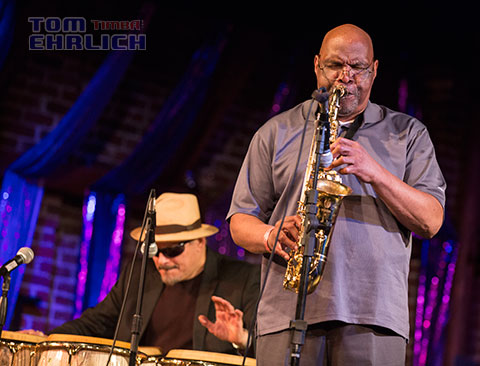 Joe Ford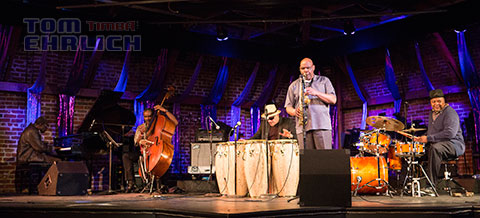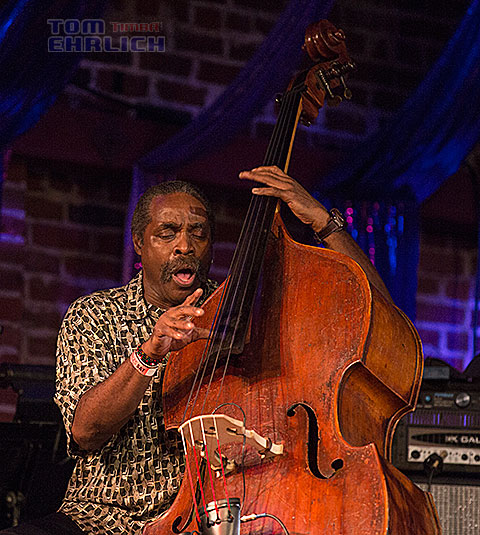 Alex Blake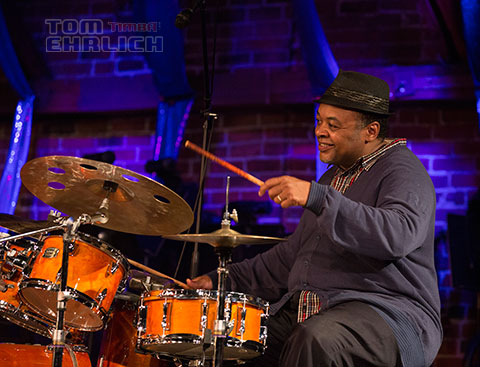 Jeff Tain Watts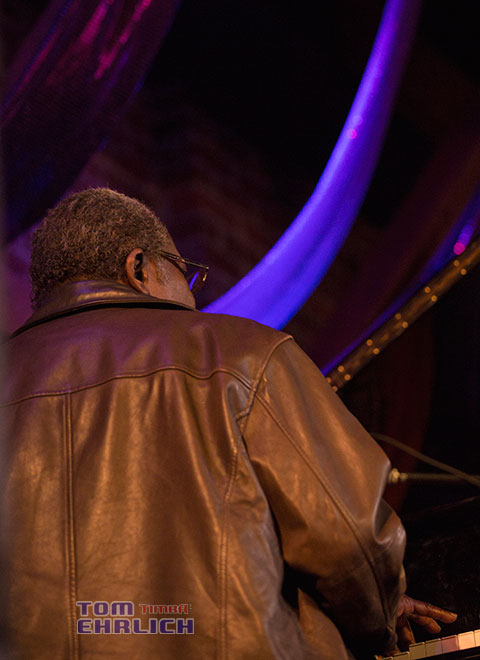 Larry Willis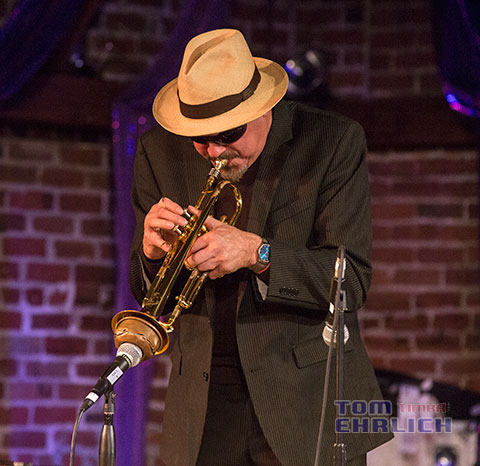 Jerry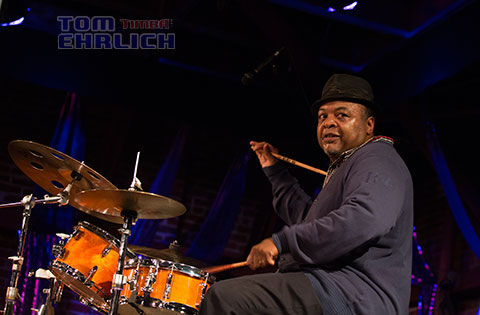 Jeff Tain Watts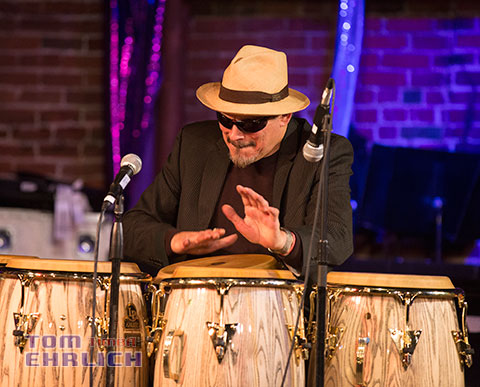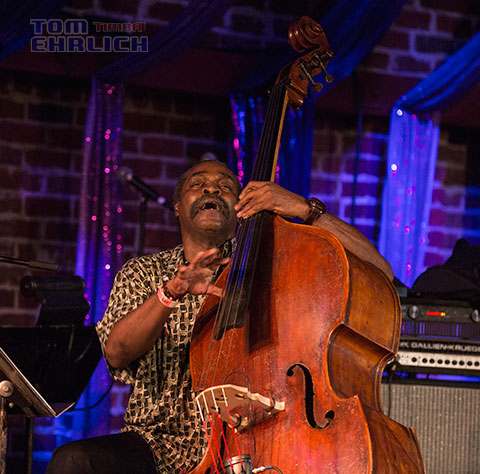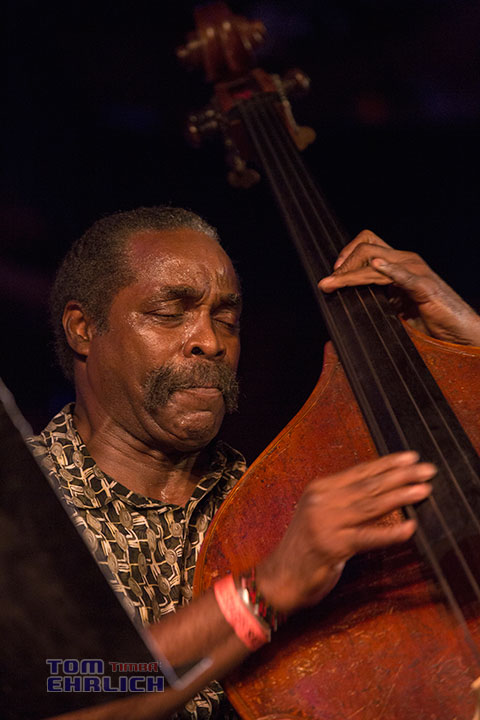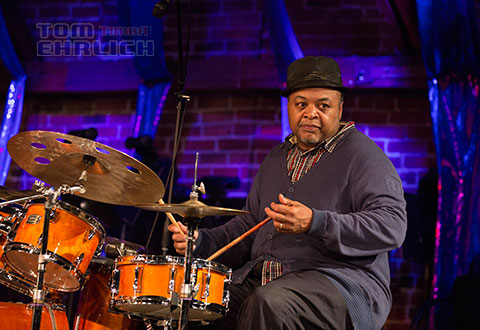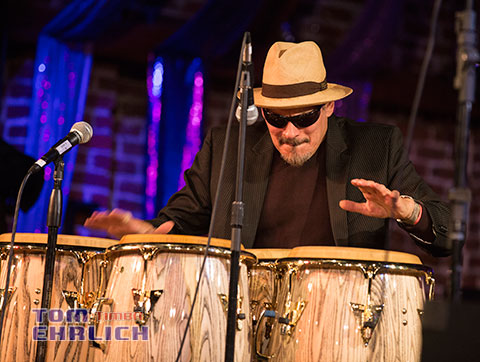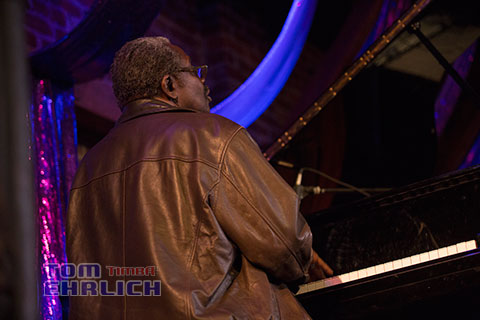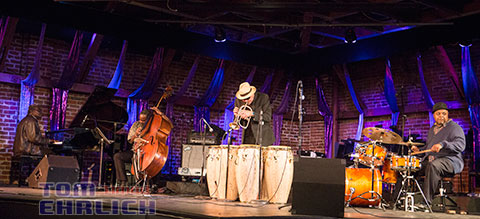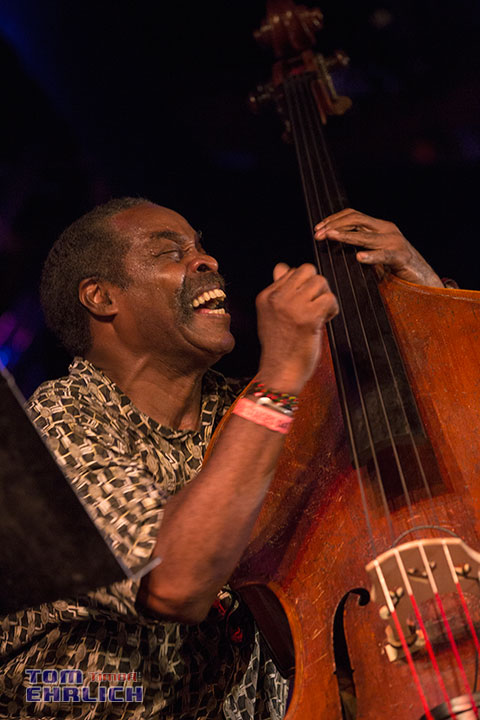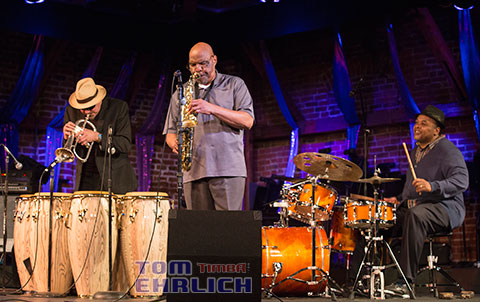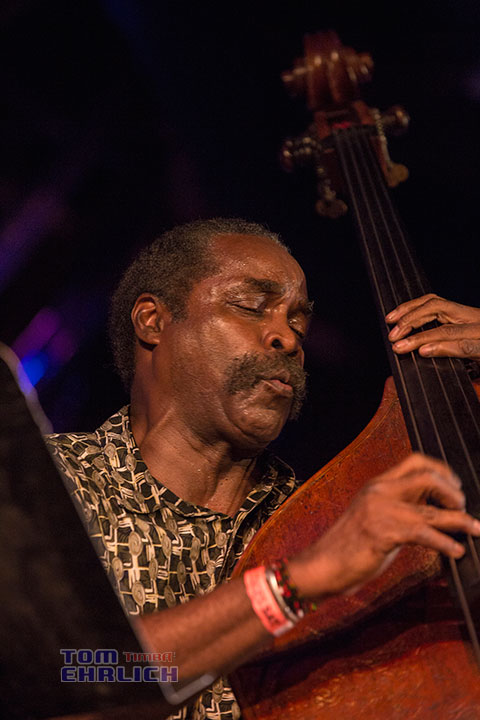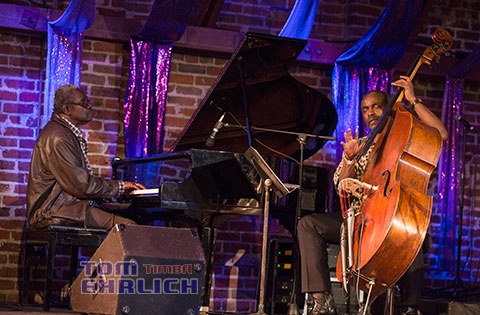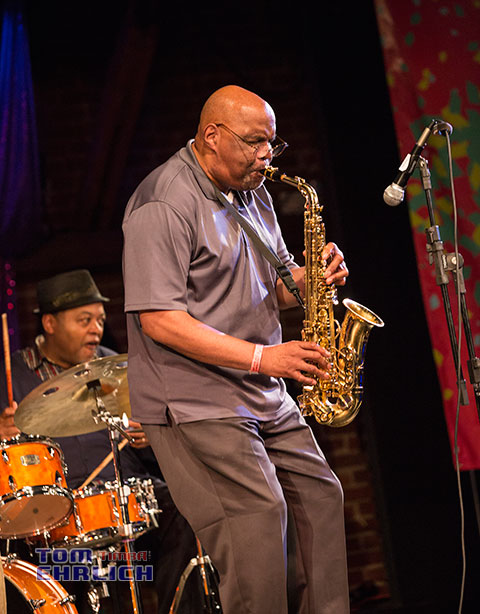 miércoles, 30 agosto 2023, 11:46 am