Indice - Table of contents
Lo Nuevo
[hide]
Fotos Del Día
[hide]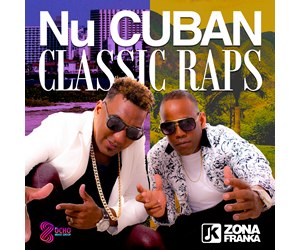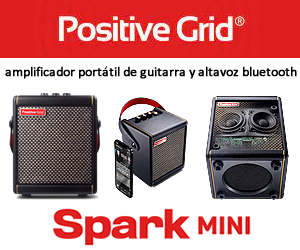 Tom Ehrlich - 2018 Omara Portuondo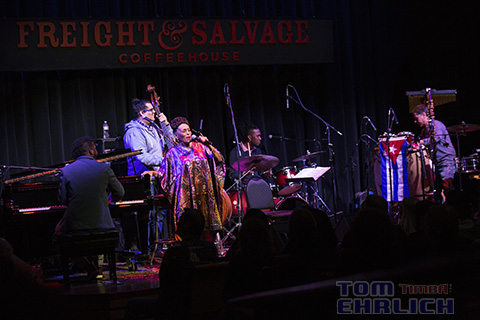 OMARA PORTUONDO AT THE FREIGHT AND SALVAGE
BERKELEY, CALIFORNIA
APRIL 6, 2018
Legendary 87 year young Omara Portuondo performed for a sold out crowd at The Freight and Salvage in Berkeley, California. Omara was backed by some of the best young Cuban musicians performing today which included Rolando Luna piano, Rodney Barreto drum set, Gastón Joya bass and Andrés Cuayo percussion. Rolando Luna's background includes playing with Paulito, Issac Delgado and Havana D'Primera, Rodney Barreto played with Issac Delgado and Havana D'Primera and plays with Chucho Valdés, Gastón Joya plays with Chucho Valdés, has played with Ernán López-Nussa and is a top notch timba bassist (saw him sit in with Havana D'Primera), and Andres Cuayo played with Issac Delgado, Roberto Faz Orchestra, Conjunto Casino, Yumurí y Su Hermanos and Mezcla. In around 2001, Rolando, Rodney and Andrés all played in Issac Delgado's band when they toured the United States.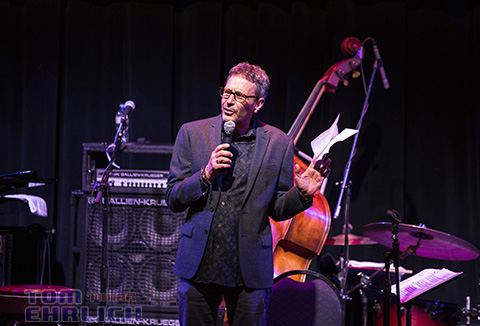 Peter Williams, Program Director for Freight and Salvage, introducing the concert. Since Peter took over as program director, he has increased the number of Afro Caribbean music groups to perform at the Freight and Salvage.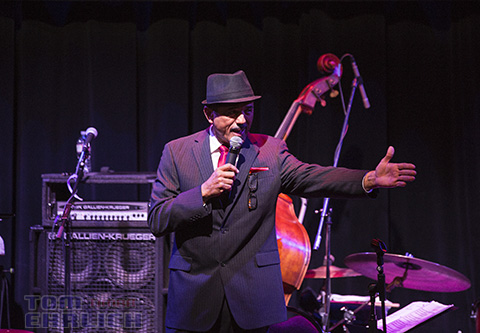 John Santos, internationally recognized percussionist, composer, band leader and educator introduced the band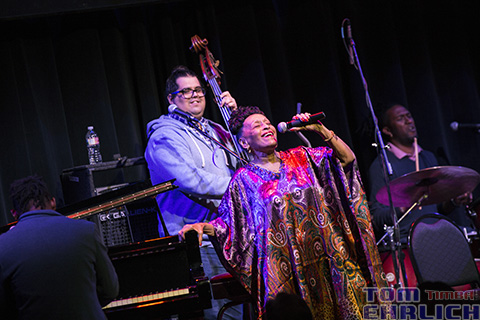 Omara Portuondo has had a long distinguished career and has performed with numerous important Cuban musicians as well as her own groups. More recently, she was one of the vocalists for the Buena Vista Social Club. Her voice is as strong and beautiful as ever.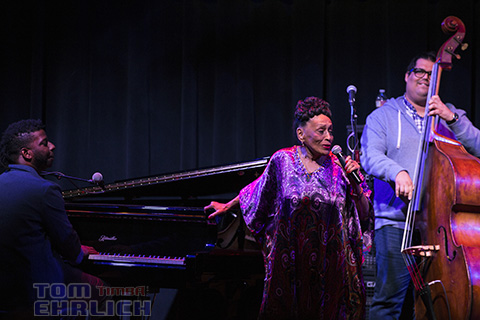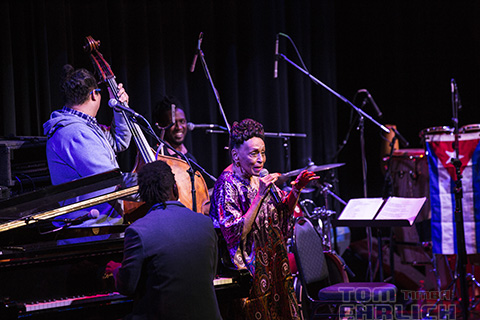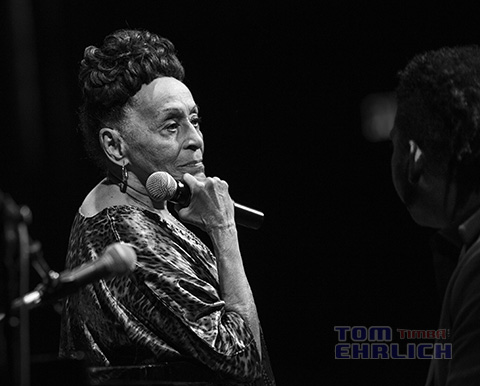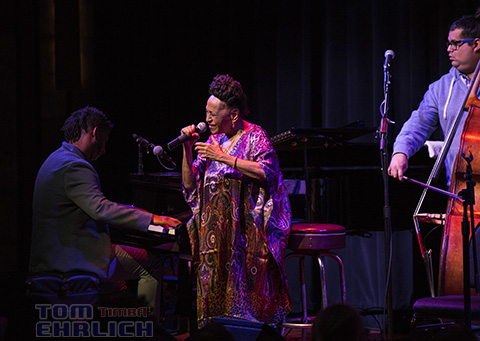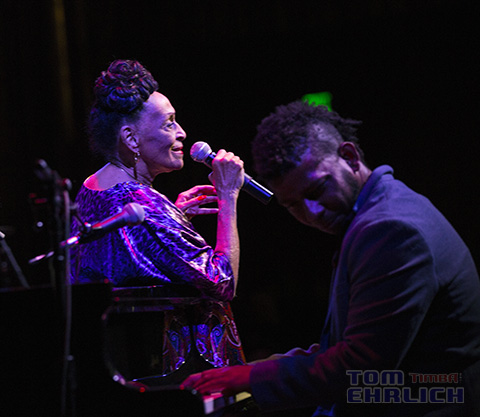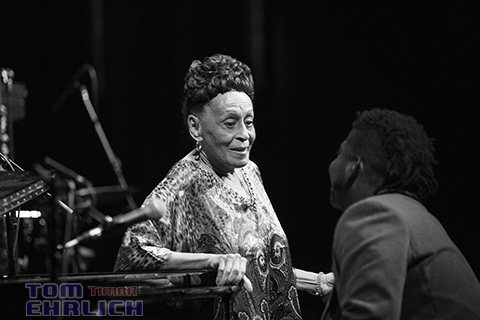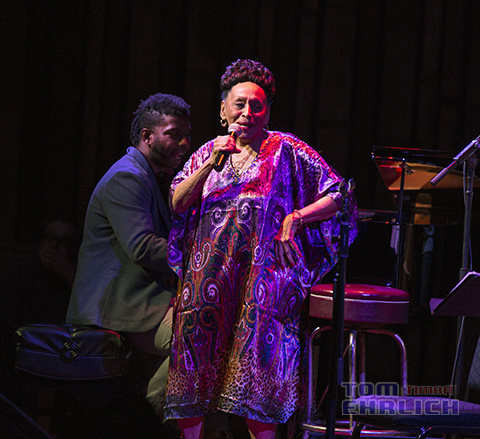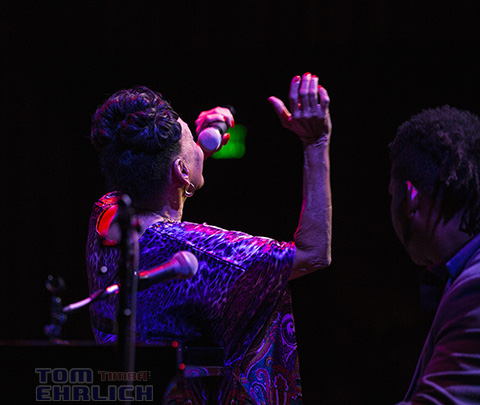 Andrés Cuayo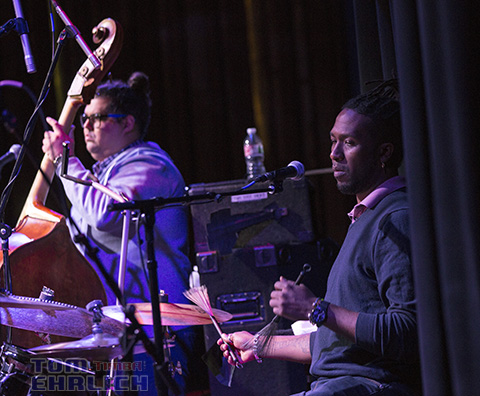 Rodney Barreto drum set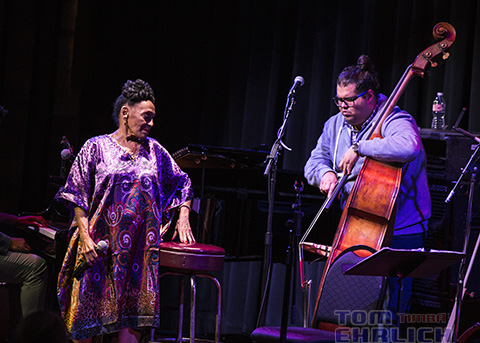 Gastón Joya bass and Omara Portuondo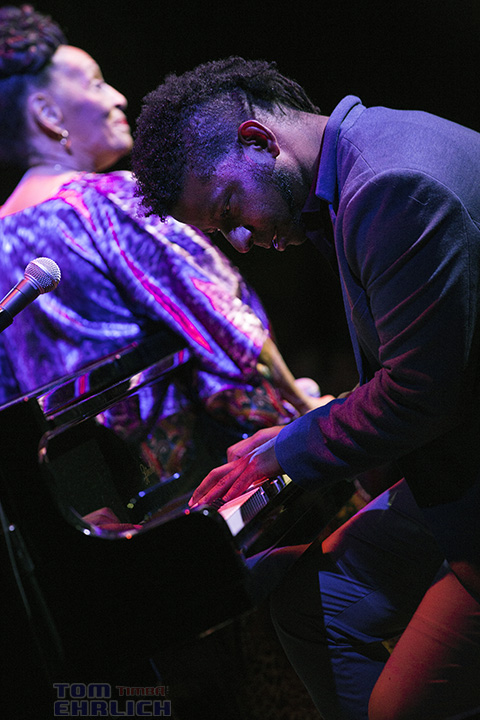 Rolando Luna piano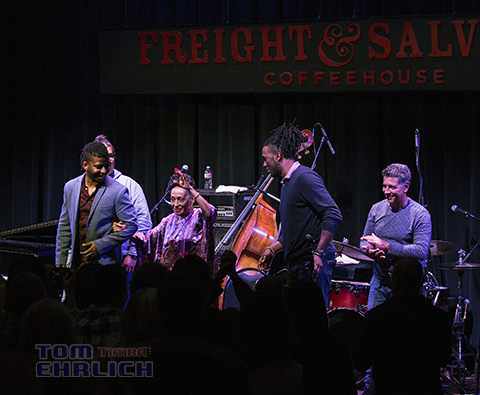 Standing ovation for the band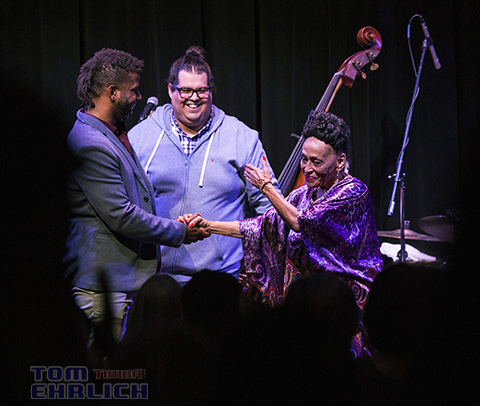 jueves, 05 septiembre 2019, 11:50 pm