Tom Ehrlich - 2014 Monterey Jazz Fest Part 1
57TH YEAR OF THE MONTEREY JAZZ FESTIVAL
FRIDAY NIGHT, SEPTEMBER 19, 2014
© PHOTOS AND TEXT BY TOM EHRLICH 2014
The Monterey Jazz is the longest continuously running jazz festival in the world, having hosted everyone from Billie Holiday, Miles Davis, Duke Ellington and John Coltrane to Tito Puente, Eddie Palmieri, Issac Delgado and the Pedrito Martínez Group. Although this year's event was a bit light on Afro-Caribbean music, it featured many outstanding bands, including living legends Herbie Hancock and Charles Lloyd, young phenoms like Cécile McLoren Salvant and Melissa Aldana, master bassist Christian McBride, and dozens of other great musicians.
This is the first of at least three reports on this year's festival.
Friday night was packed with fantastic bands from which to choose. I was unable to photograph all the bands I wanted to see, but every band I did see was moving and exciting.
I arrived too late to see my favorite Brazlian singer, Claudia Villela, so I started out experiencing an incredible trio called Sangam consisting of Charles Lloyd (mostly on sax but also on drums and piano), Zakir Hussain on tabla, and voice and Eric Harlan mostly on drums (but also on piano). It was a truly moving experience.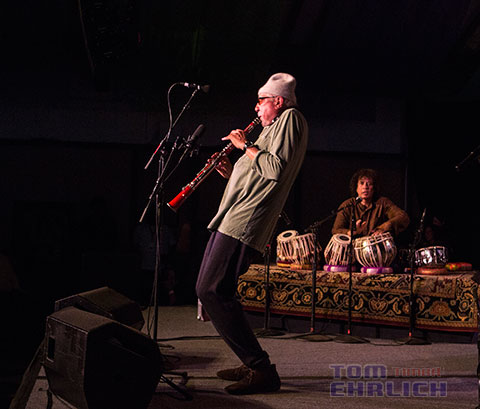 Charles Lloyd sax and Zakir Hussain tablas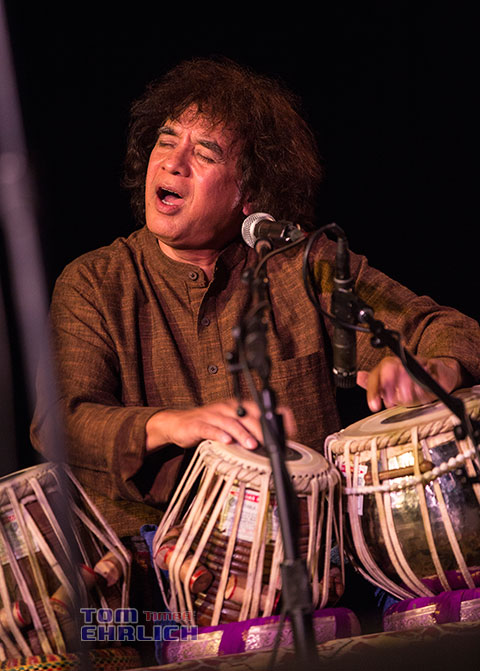 Zakir Hussain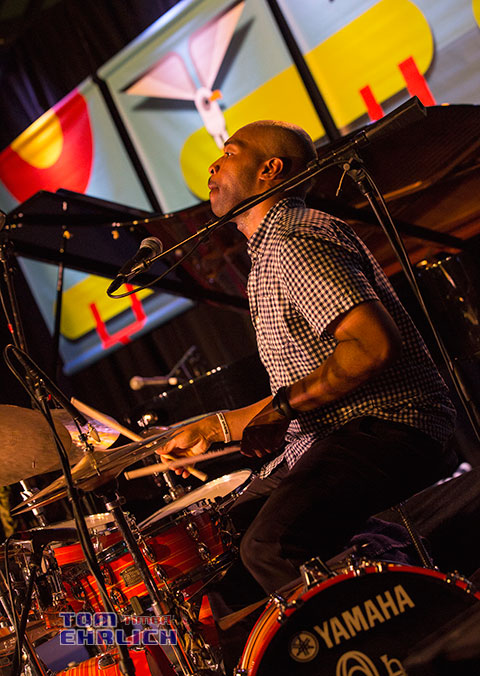 Eric Harland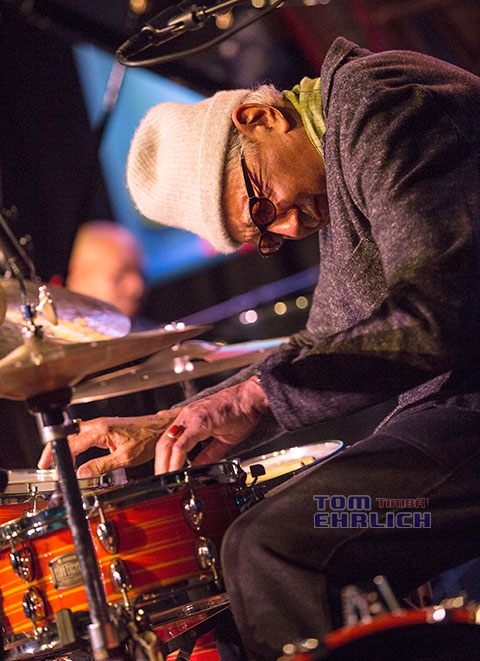 Charles Lloyd on drum set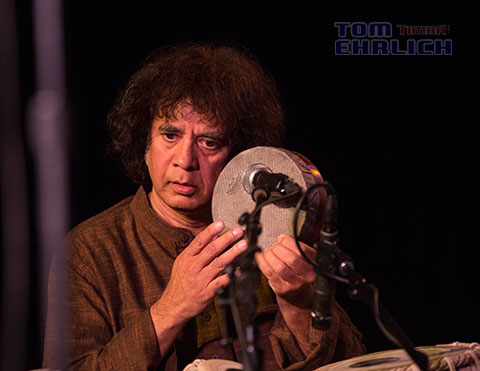 Zakir Hussain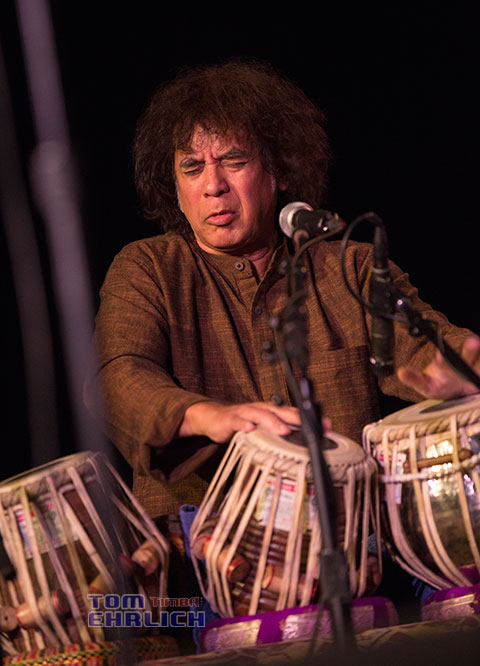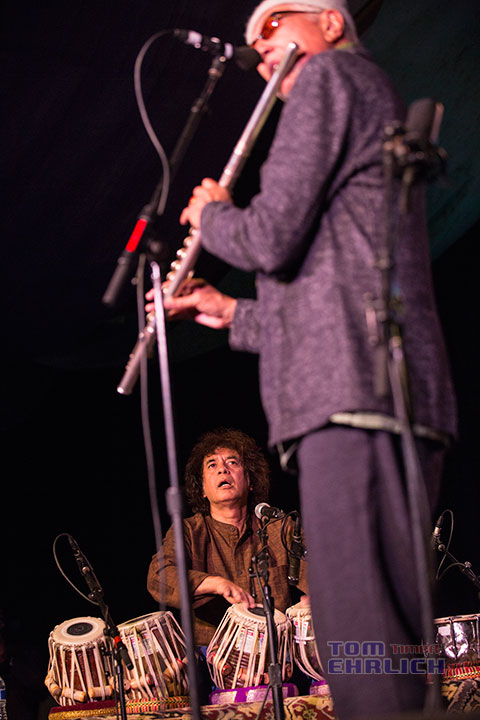 Zakir tablas and Charles Lloyd flute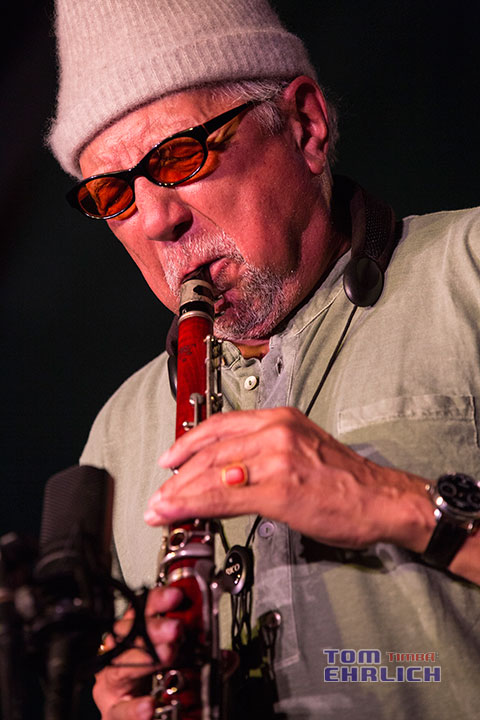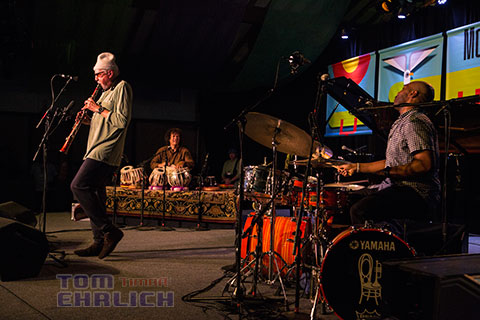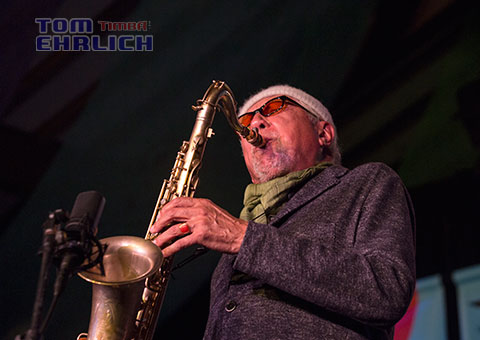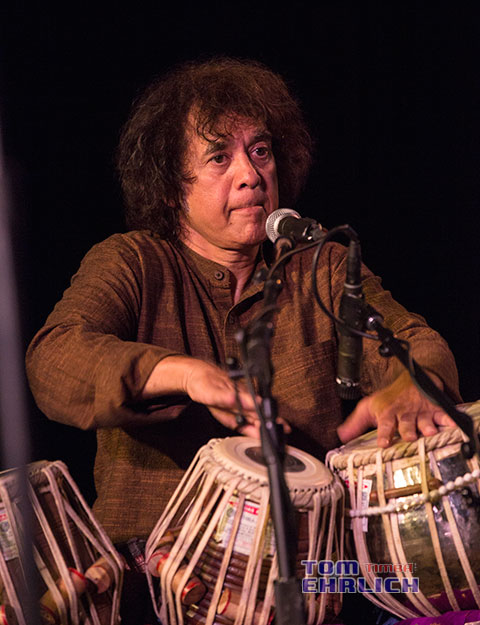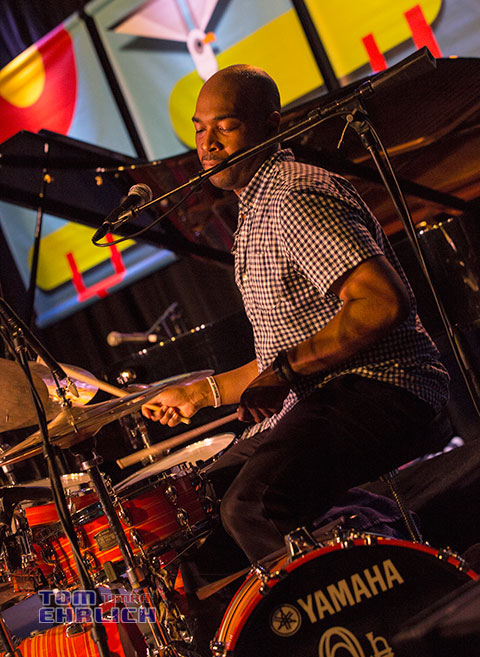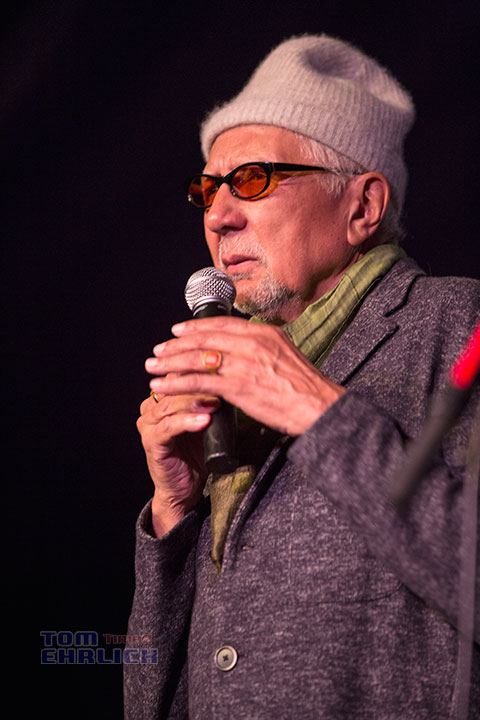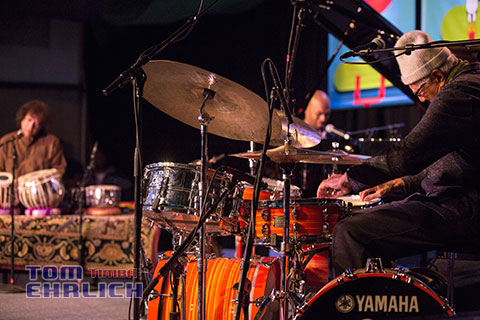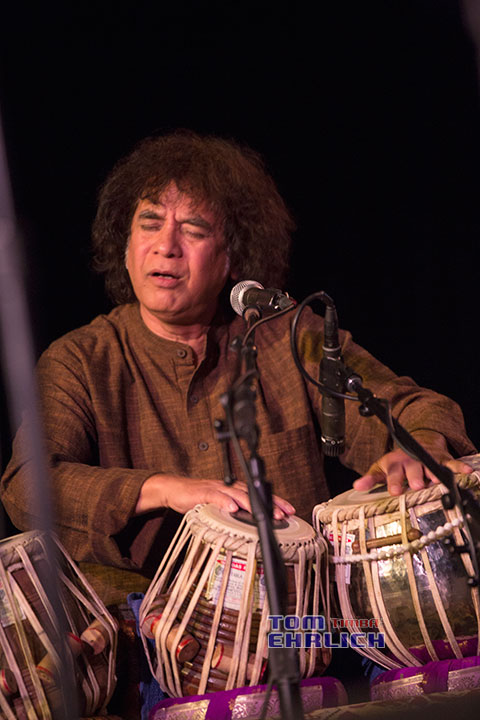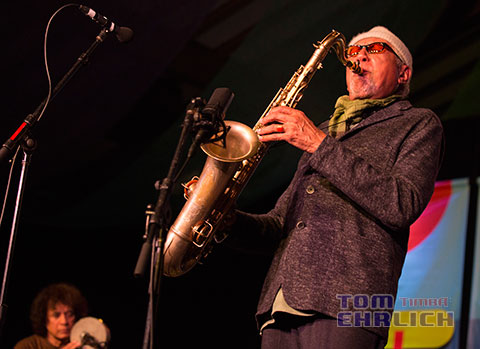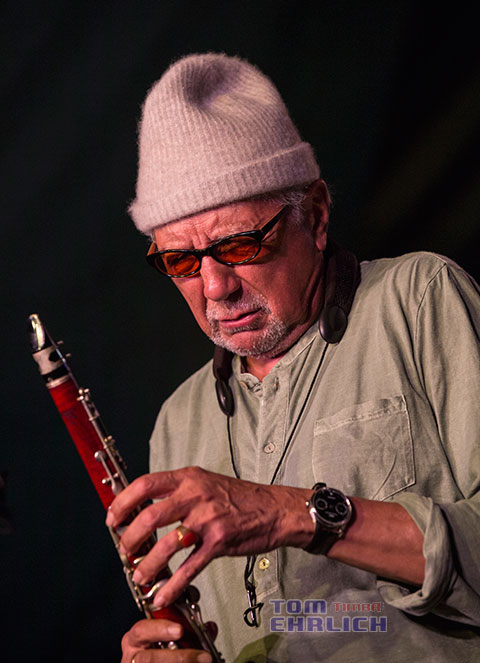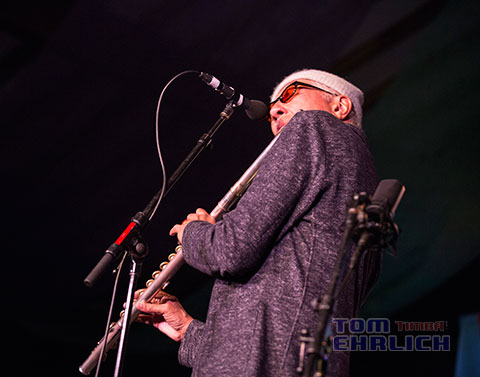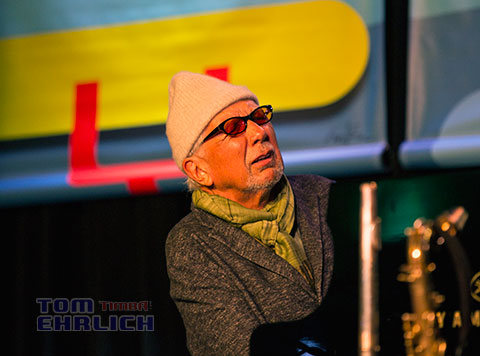 Charles Lloyd on piano
MELISSA ALDANA AND CRASH TRIO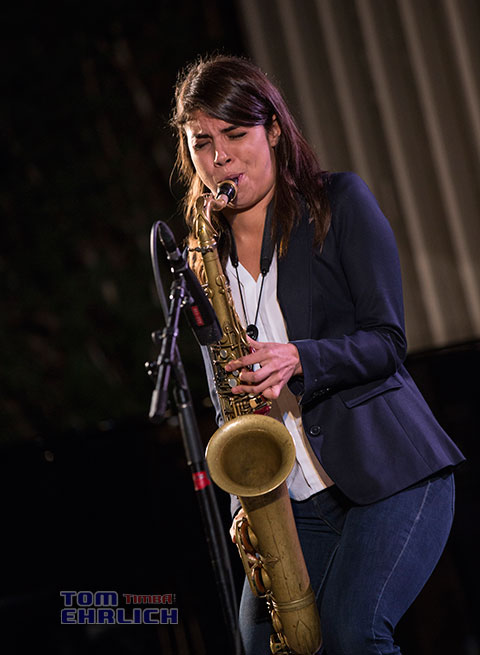 Melissa Aldana
Chilean Melissa Aldana won the prestigious Thelonious Monk International Competition for saxophone in 2013, the first time in the history of the competition that a woman won the saxaphone competition. Her trio consists of Melissa on sax, Chilean Pablo Menares on bass and incredible Cuban drummer Francisco Mela. These three talented young musicians played an impressive set of adventurous music.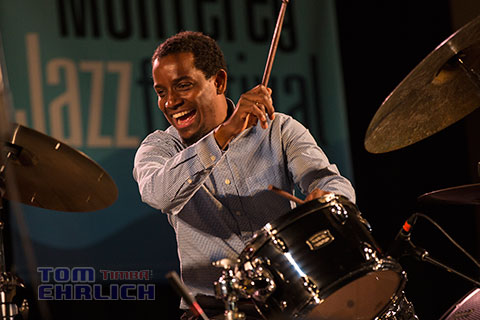 Francisco Mela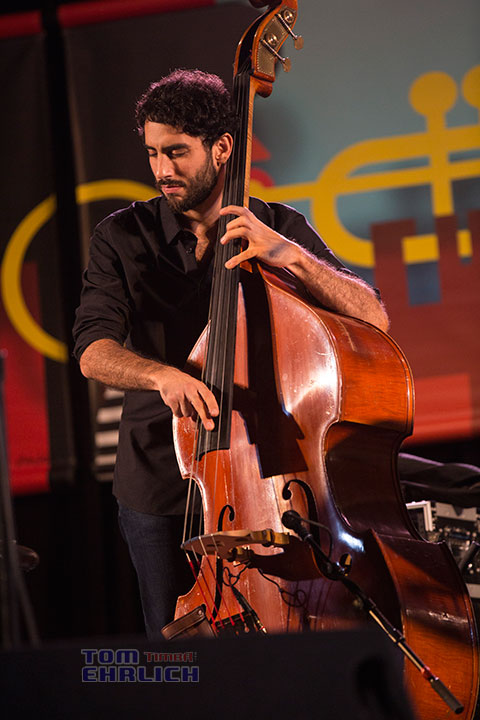 Pablo Menares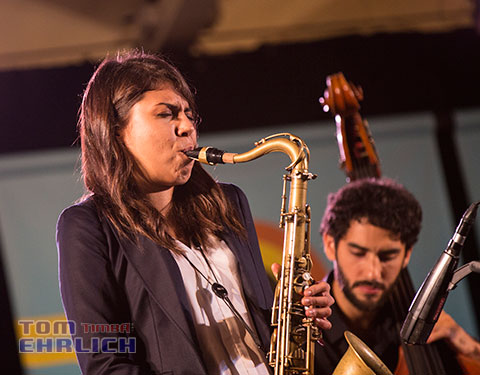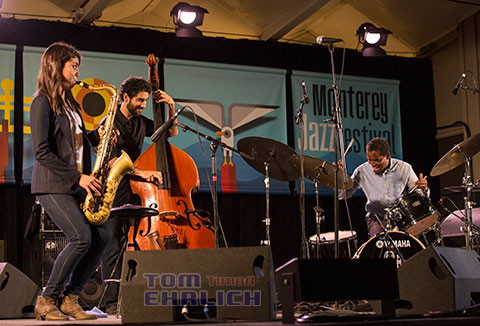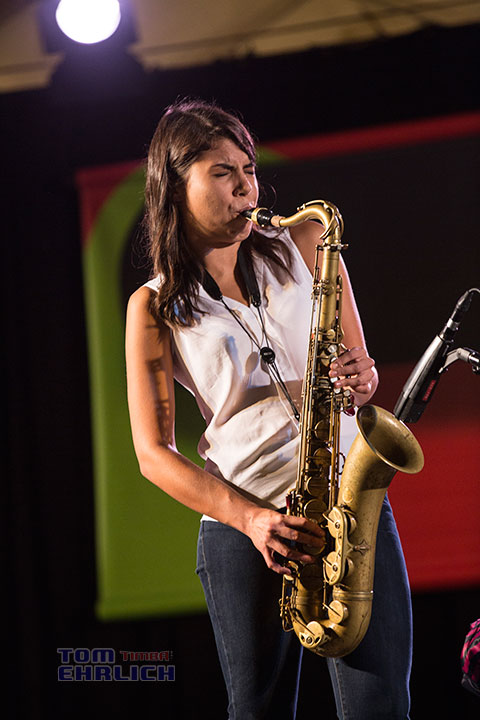 Melissa Aldana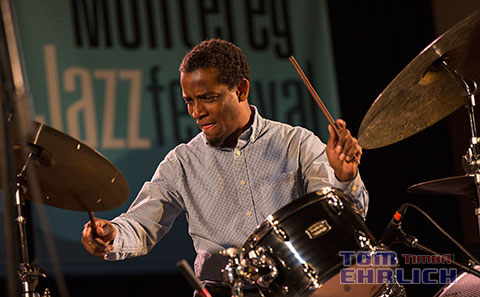 Francisco Mela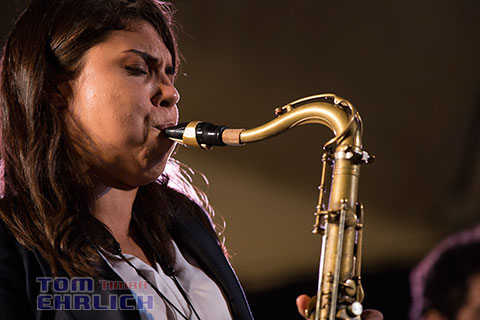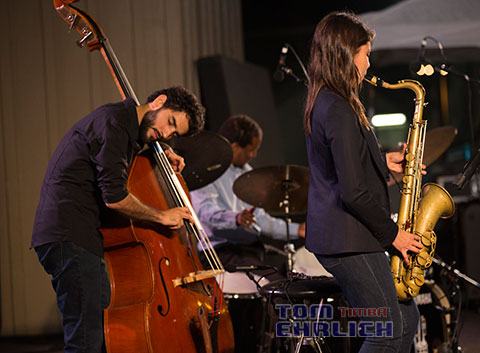 Pablo Manares bass, Melissa sax and Francisco drums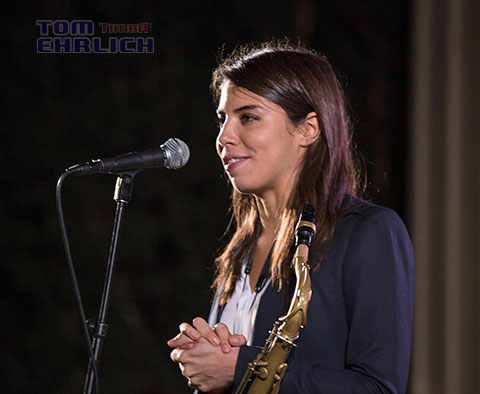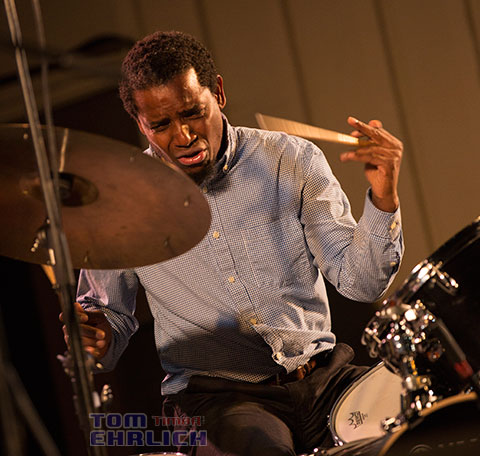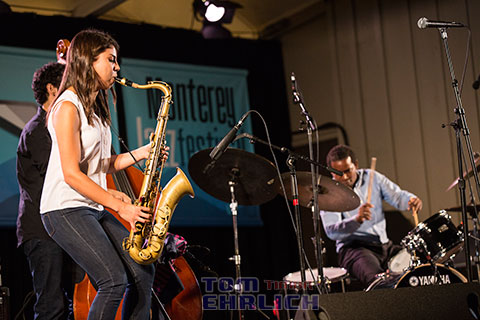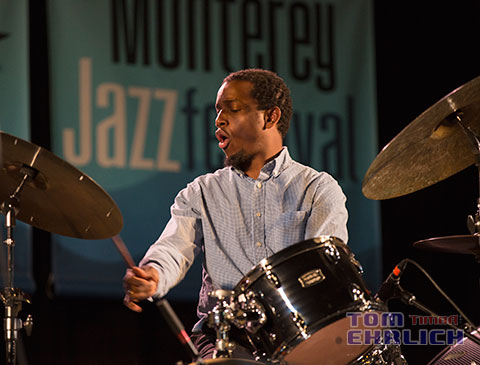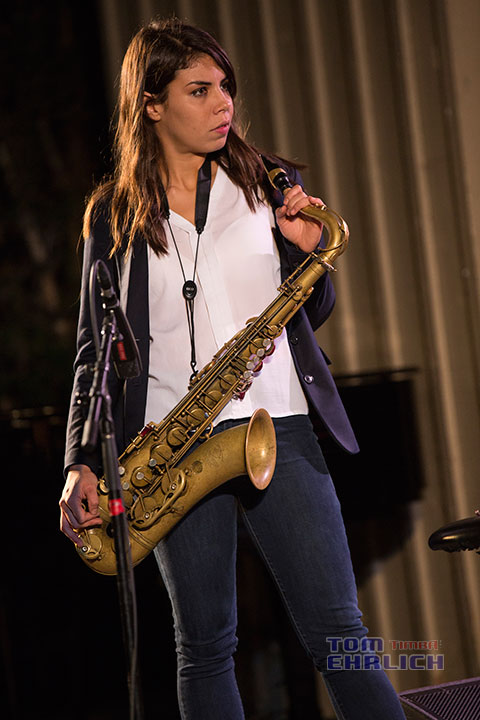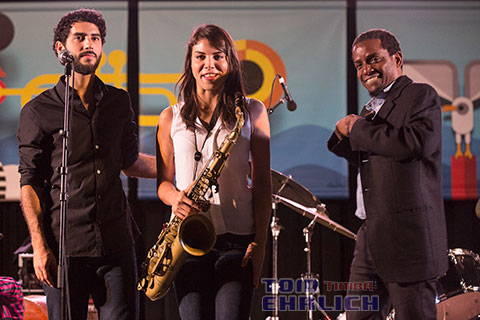 CHRISTIAN MCBRIDE TRIO
Christain McBride is a true virtuoso bass player, one of the top players of that instrument in the world. He has many different projects and band configurations. It was the first time I witnessed his trio consisting of McBride on bass, Christain Sands on piano and Ulysses Owens, Jr. on drums. There were plenty of great pianists at the festival, but I enjoyed Christian Sands' playing as much or better than any of the others. I predict you will be hearing a lot from him in the future. Ulysses Owens is also a fine up and coming young drummer. Great set of music.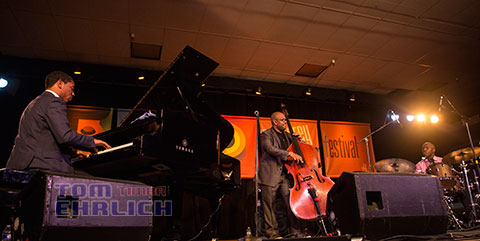 Christian Sands piano, Christian McBride bass and Ulysses Owens, Jr. drums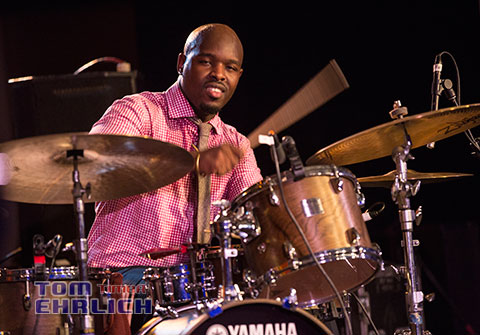 Ulysses Owens, Jr.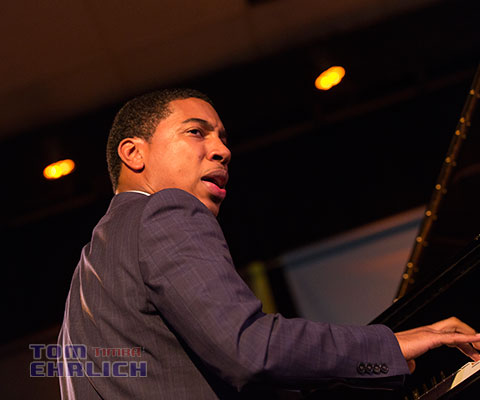 Christian Sands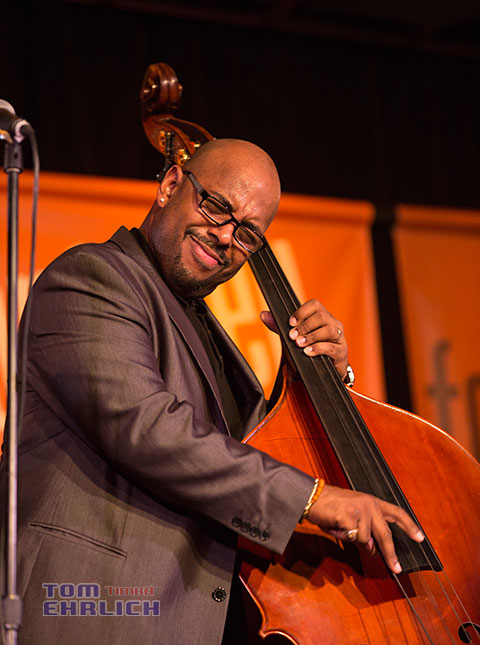 Christian McBride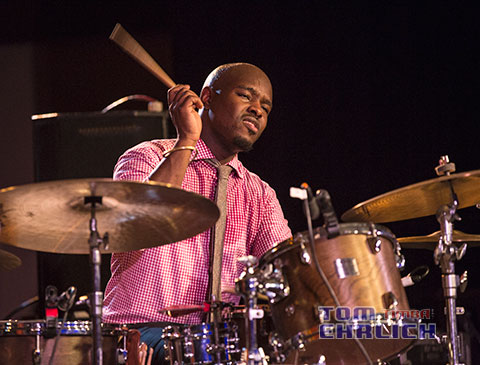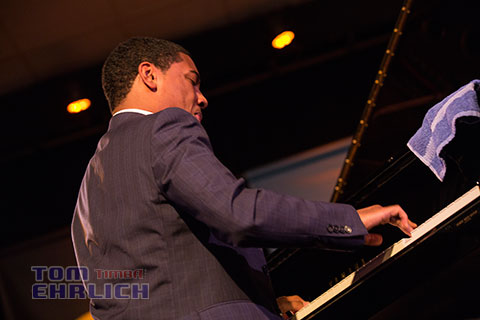 Christian Sands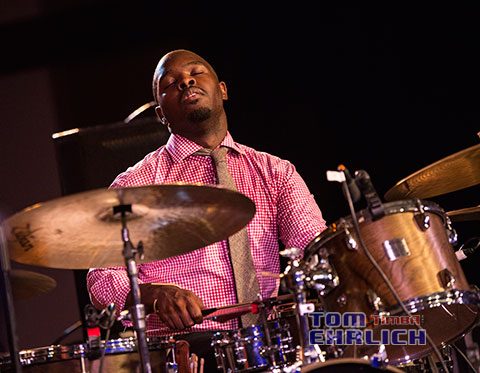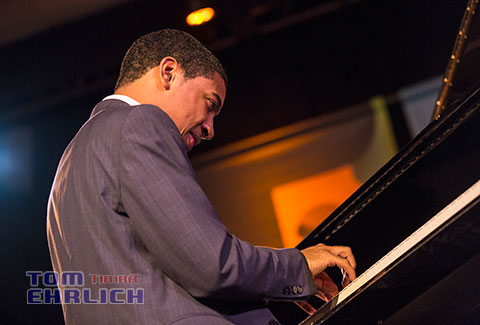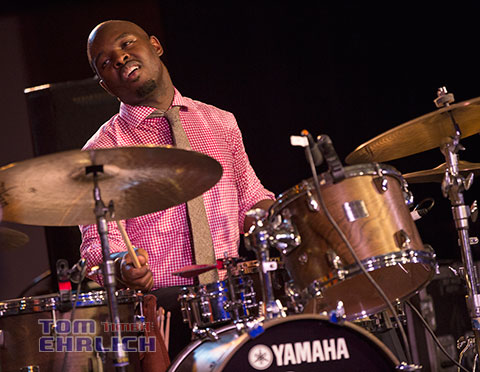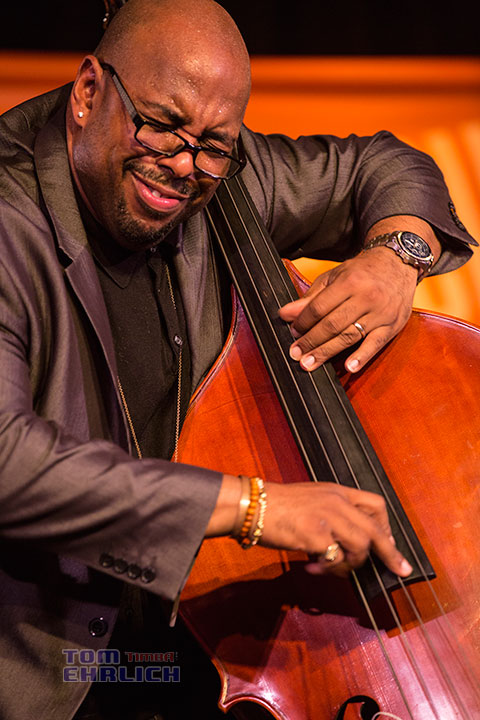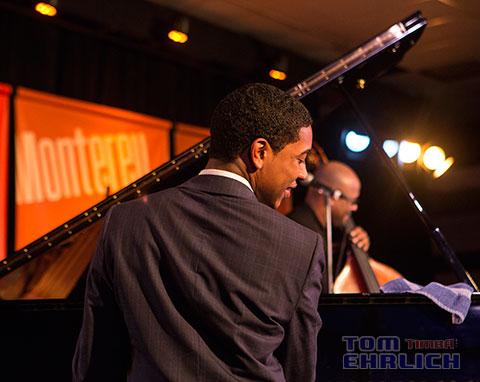 Christian Sands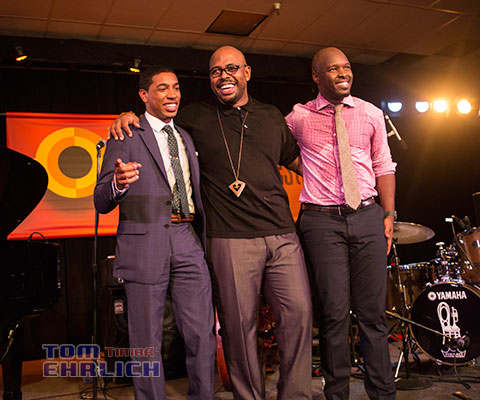 CÉCILE MCLORIN SALVANT
Cécile McLorin Salvant is one of the most celebrated young jazz artists in the world today. Most people agree that she will be the next great female jazz singer. Only 25 years old, this year her debut recording "Woman Child" won the Downbeat Magazine Critics Poll for the best recording of the year and she won three other categories (Female Vocalist, Rising Star Jazz Artist and Rising Star Female Jazz Vocalist). In 2010 she won the Thelonious Monk International Jazz Vocals Competition. She does incredible things with her beautiful voice and her phrasing and stage prescence compare to veteran vocalists. Her group consisted of Aaron Diehl piano, Paul Sikivie bass and Lawrence Leathers drums.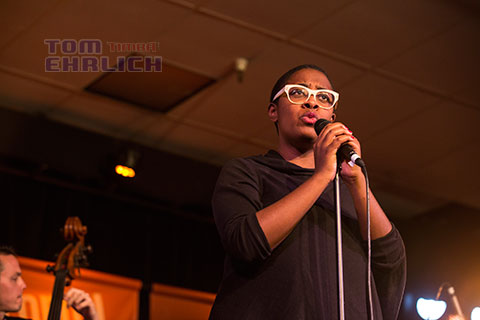 Cécile McLoran Salvant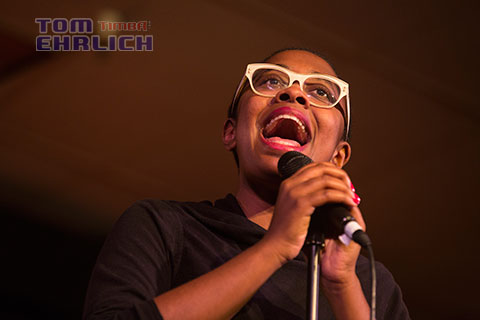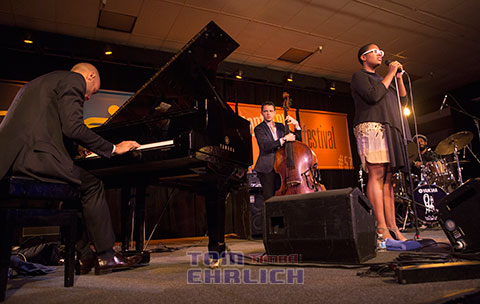 Aaron Diehl piano, Paul Sikivie bass, Lawrence Leathers drums and Cécile vocals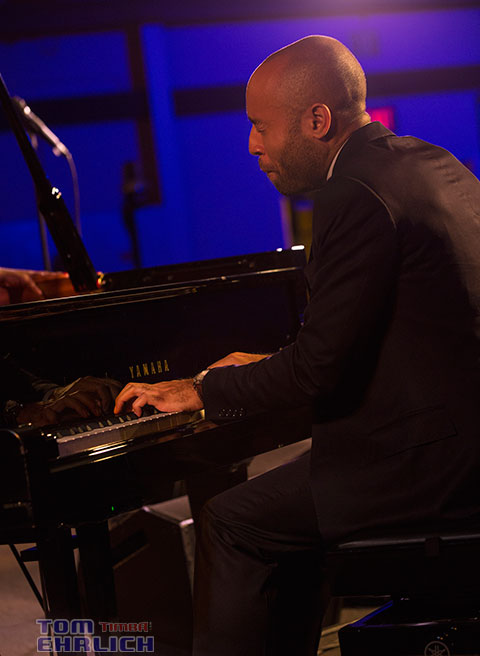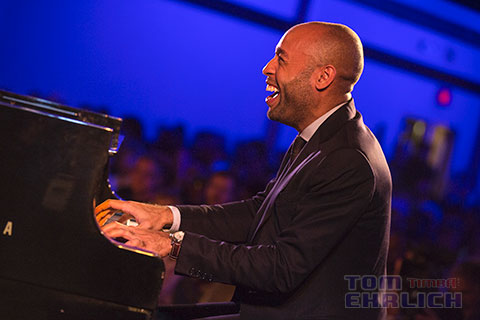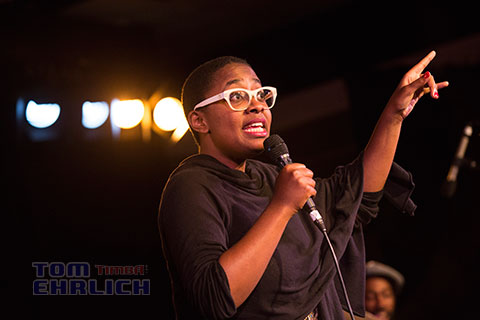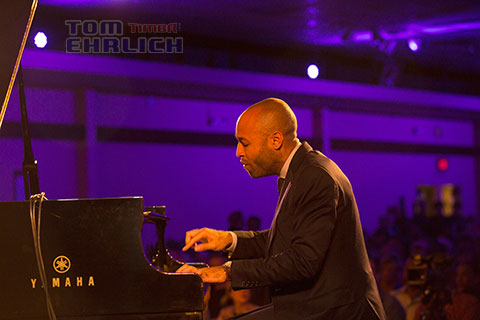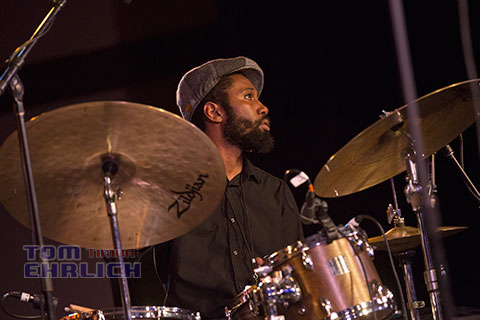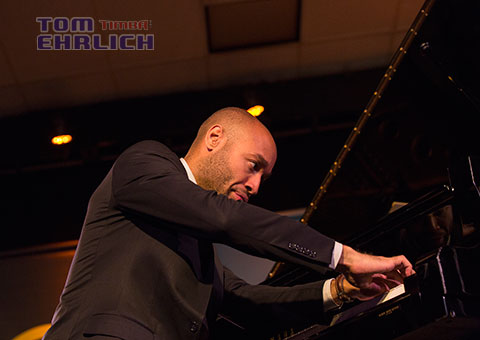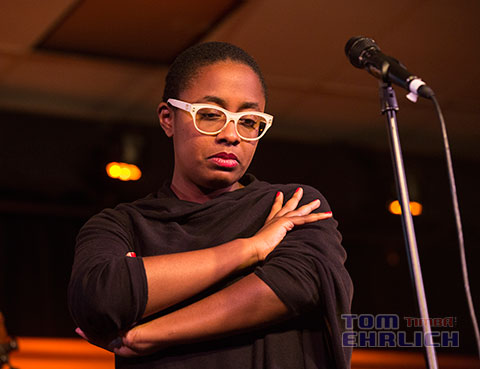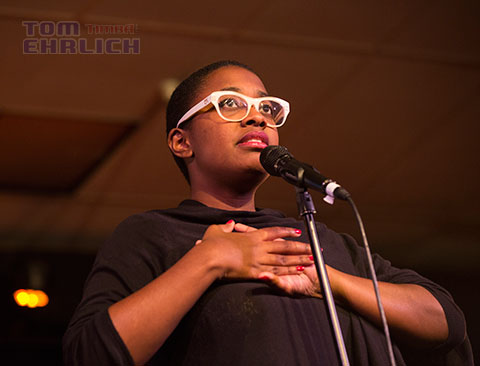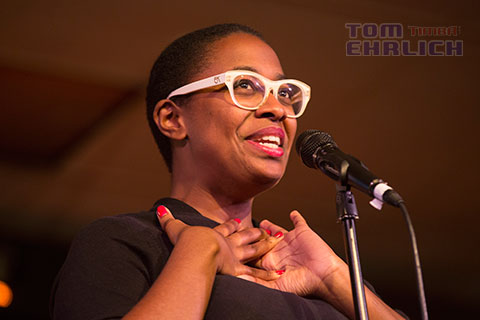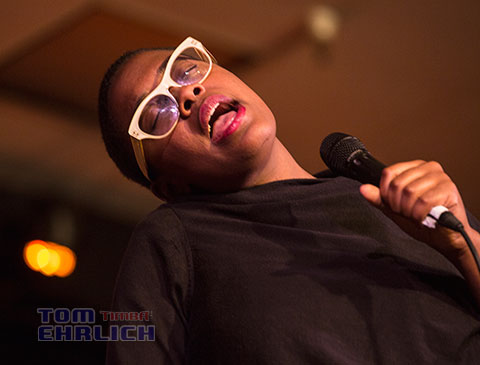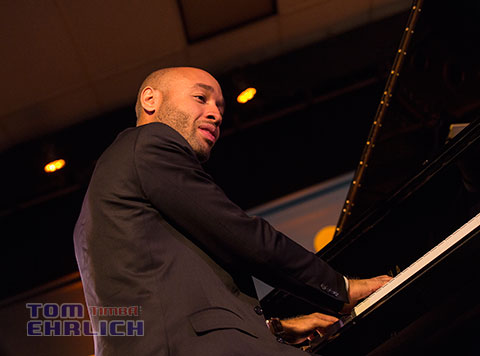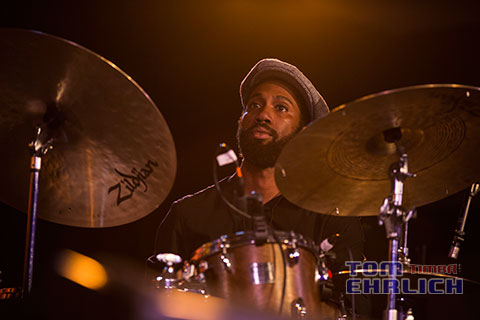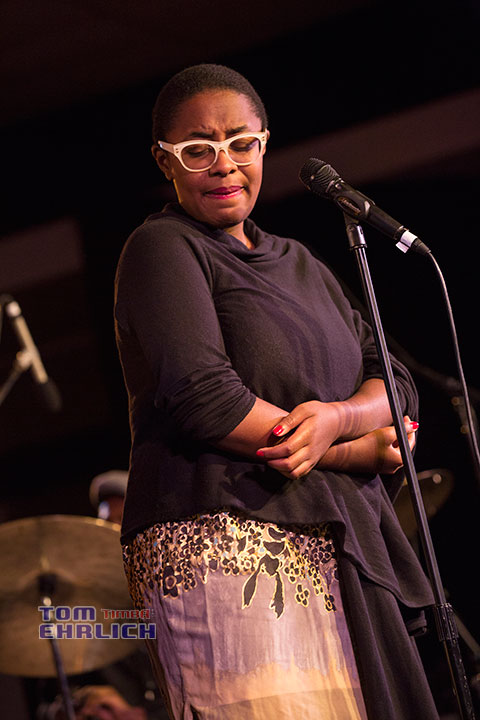 HERBIE HANCOCK
At the end of the night I was lucky to catch the last few songs of legendary and iconic Herbie Hancock with his top shelf group consisting of Lionel Loueke guitar, James Genus bass, Vinnie Colaiuta drums and Herbie on piano and keyboards. The main stage crowd was rocking!!!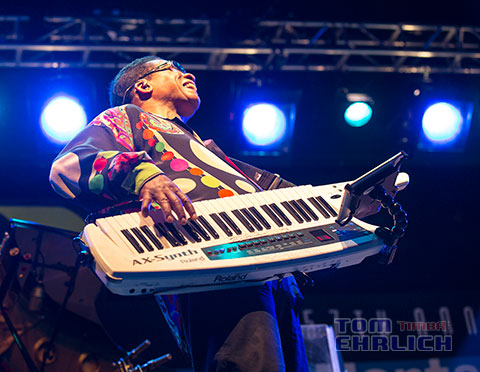 Herbie Hancock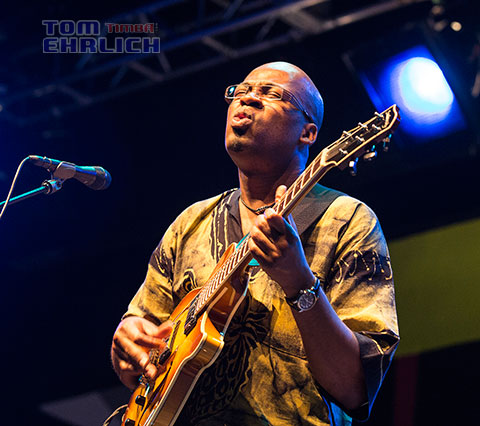 Lionel Loueke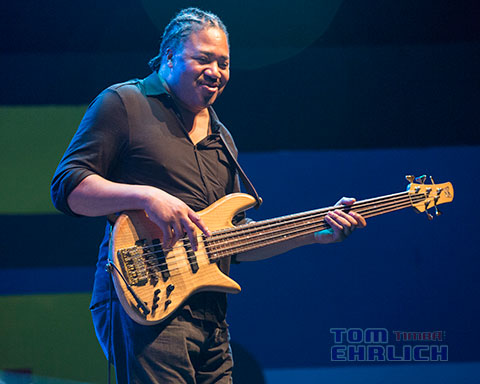 James Genus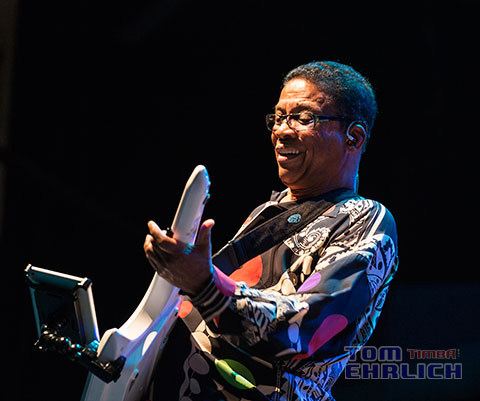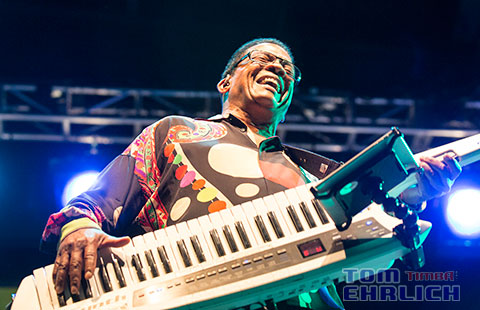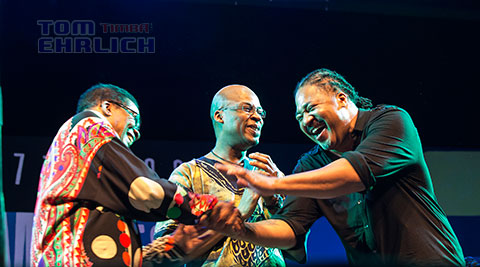 Left to right Herbie, Lionel, James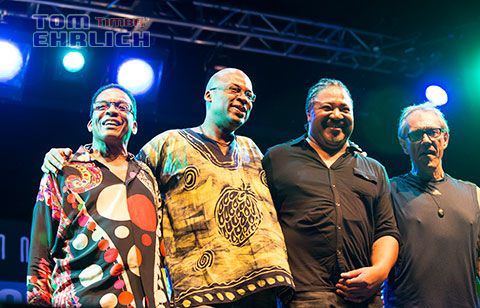 This ended the first and best day of the festival. Saturday and Sunday reports and photos will be posted soon - I hope.
miércoles, 27 septiembre 2023, 07:35 pm