Tom Ehrlich - 8/27/2008 Yoshi's Oakland
MARACA AND THE NEW COLLECTIVE
YOSHI'S, OAKLAND, CALIFORNIA
AUGUST 27 AND 28, 2008
PHOTOS AND TEXT BY TOM EHRLICH © 2008
MARACA AND THE NEW COLLECTIVE IS
Orlando "Maraca" Valle - flute, percussion, vocals
Osmany Paredes - piano
Adonis Puente - vocals
Alberto Alberto - vocals
Joreg "Sawa" Pérez - bass
Humberto "El Nengue" Hernández - congas
Coky García - drums/timbales
Craig Handy - saxophones
Tito Carrillo - trumpet
Sean Billings - trumpet
AUGUST 27, 2008 SOUND CHECK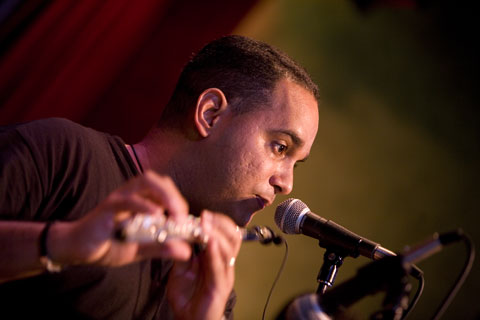 Maraca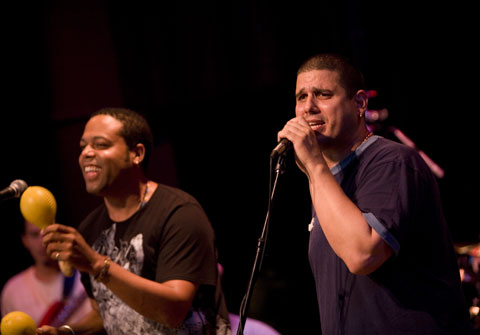 Adonis Puente and Alberto Alberto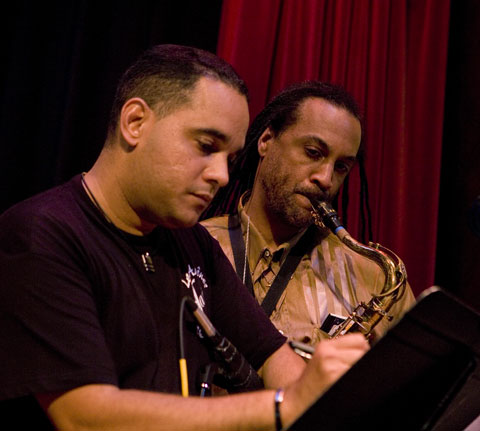 Maraca and Craig Handy reviewing the charts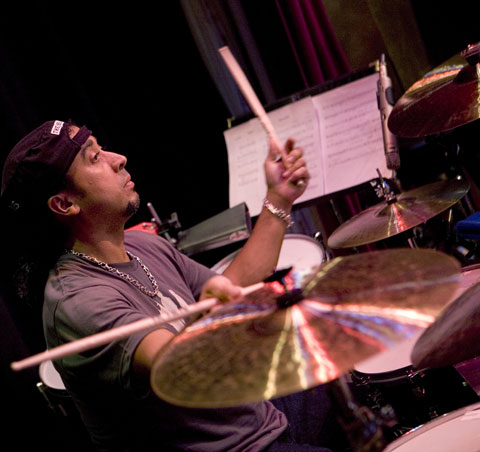 Coky García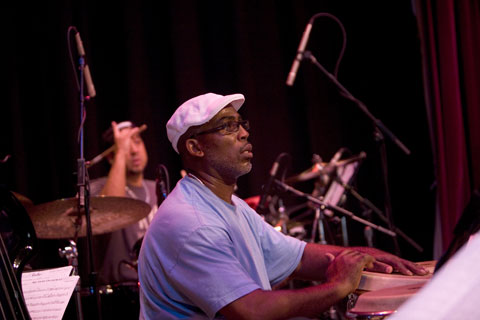 El Nengue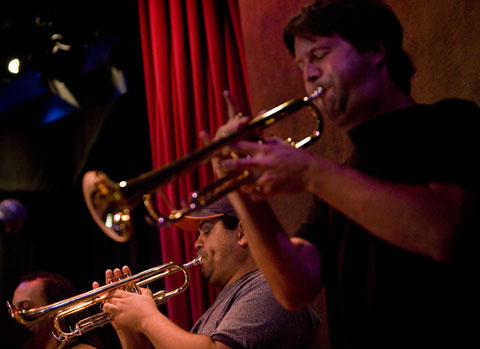 From left to right on trumpets Tito Carrillo and Sean Billings
This is a band of master musicians. All these cats have impressive resumes and incredible chops. It was two evenings of great music mixing swinging Cuban salsa with jazz like solos, including Craig Handy, well known and fantastic jazz sax player from NYC area, Tito Carrillo jazz trumpet professor at University of Illinois near Chicago, Sean Billings who used to play with Celia Cruz's West Coast Band as well as with Jazz on the Latin Side (great latin jazz big band from LA), Coky García who played with Opus 13 in the 1990's and plays with Issac Delgado and others, Osmany Paredes playing timbaos in his sleep and some amazing solos (he's truly one of the great piano players on the scene today) who plays with many jazz groups in the NYC area as well as his own group, Alberto (based in Toronto) and Adonis (based in LA) singing great vocals who both have their own groups, El Nengue playing some strong and creative congas, Sawa Pérez holding down the bottom - he also plays with Chuchito Valdés and Chalo y Su Ache and many others and of course the imcomparable Orlando Maraca Valle one of the great flute players, composers and arrangers in the world today. Maraca will be playing at the Monterey Jazz Festival on September 19 and 20, 2008, with an all star jazz group doing some original music composed by Maraca.
High school student, Elena Pinderhughes sat in with Maraca exchanging flute riffs with the master. I can guarantee you will be hearing from this talented young lady in the future.
If this band comes near you do not miss the opportunity to see them.
8/27/2008 CONCERTS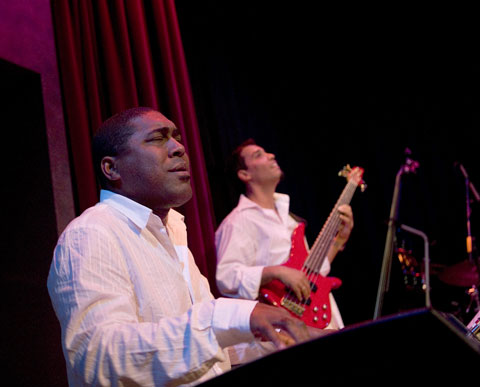 Osmany Paredes piano and Sawa Pérez bass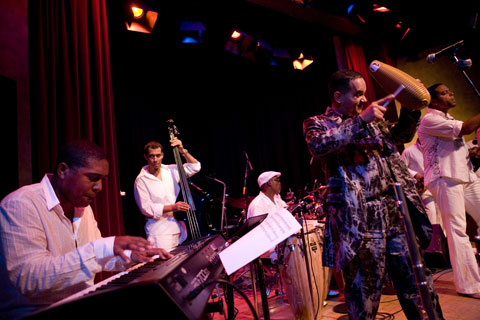 Osmany, Sawa Nengue, Maraca, Adonis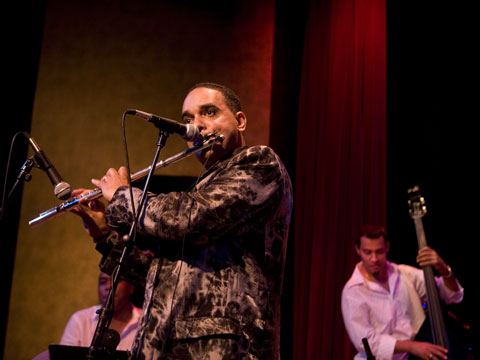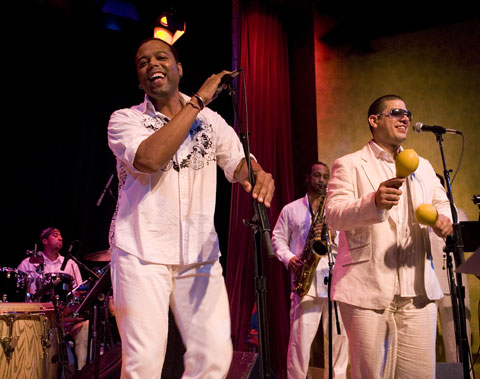 Adonis and Alberto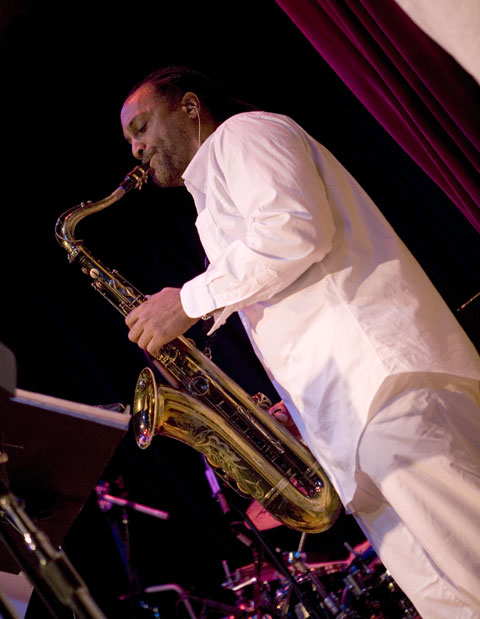 Craig Handy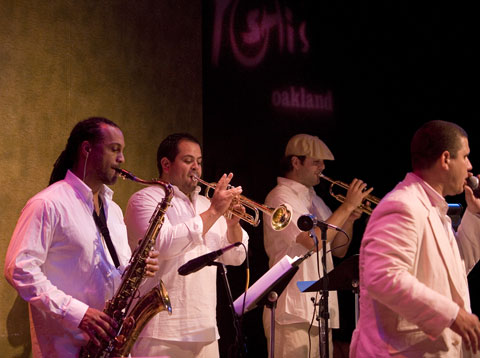 Craig, Tito and Sean Billings metales and Alberto vocals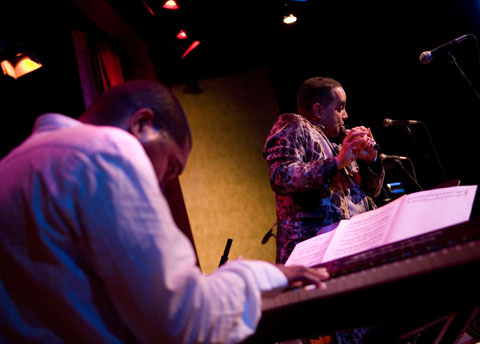 Osmany and Maraca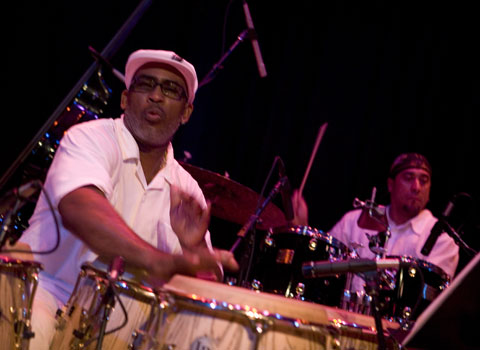 Nengue and Coky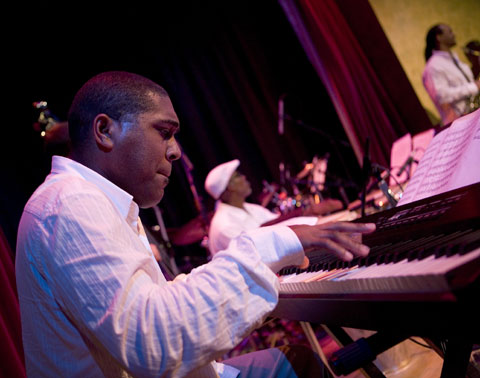 Osmany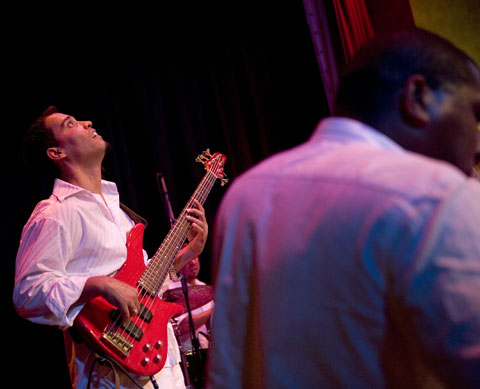 Sawa bass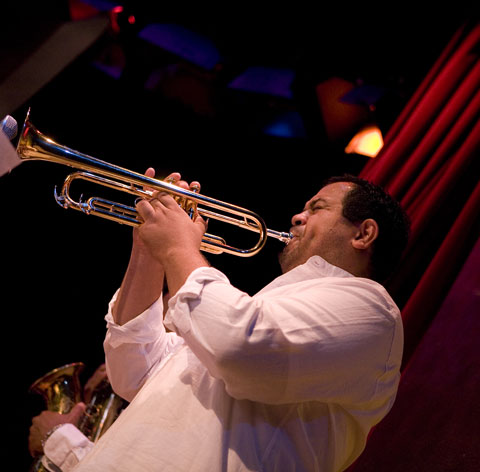 Tito taking a solo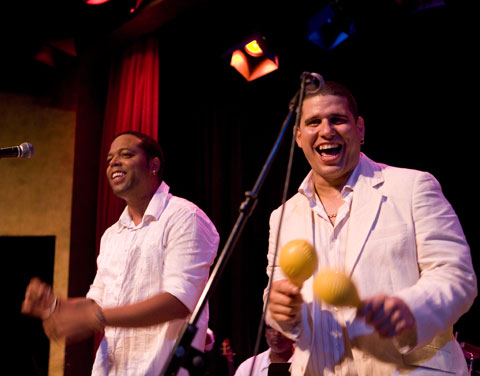 Adonis and Alberto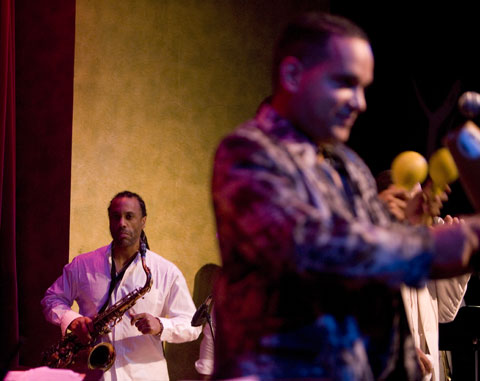 Craig dancing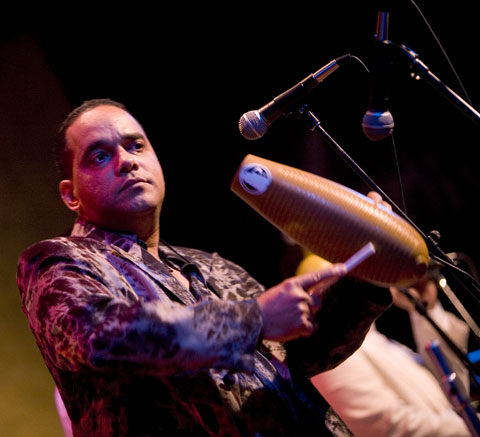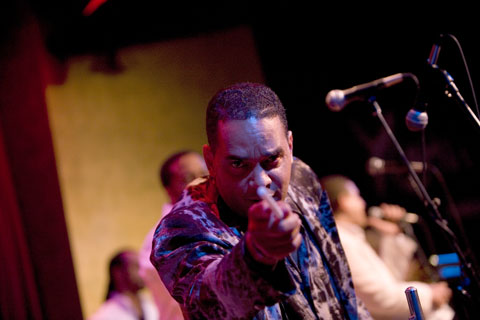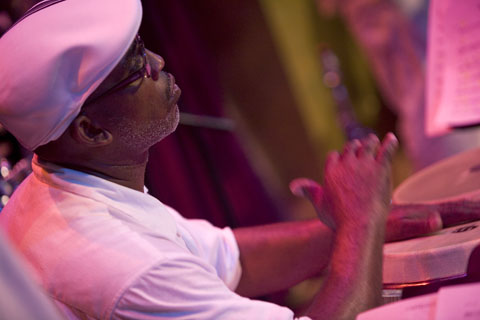 Nengue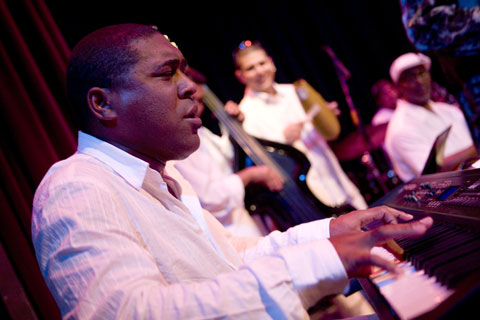 Osmany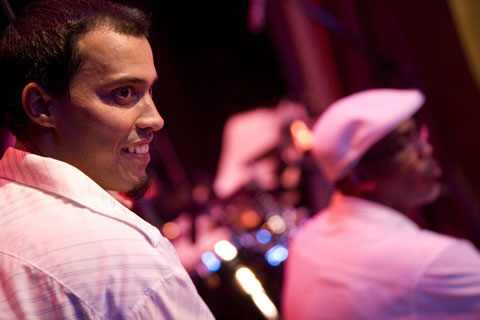 Sawa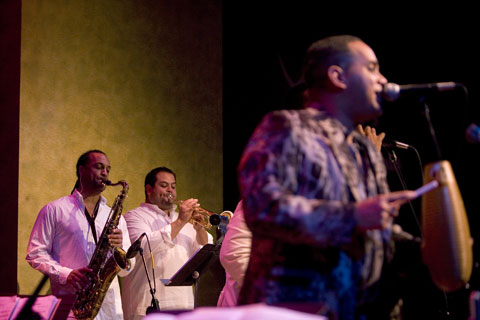 Craig, Tito, Maraca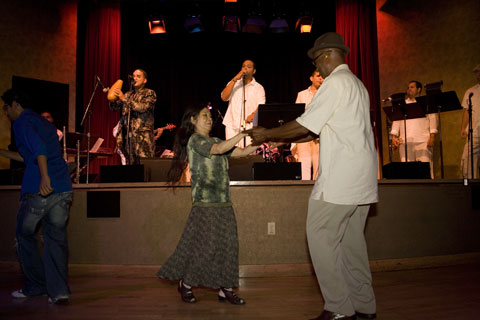 Yoshi (club owner) dancing salsa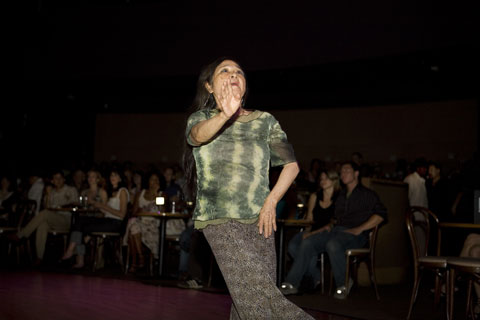 Yoshi dancing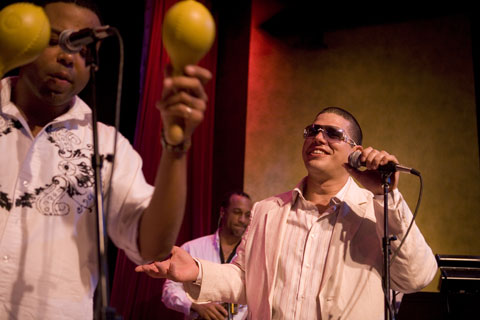 Alberto vocals

Dancer, Alberto and Adonis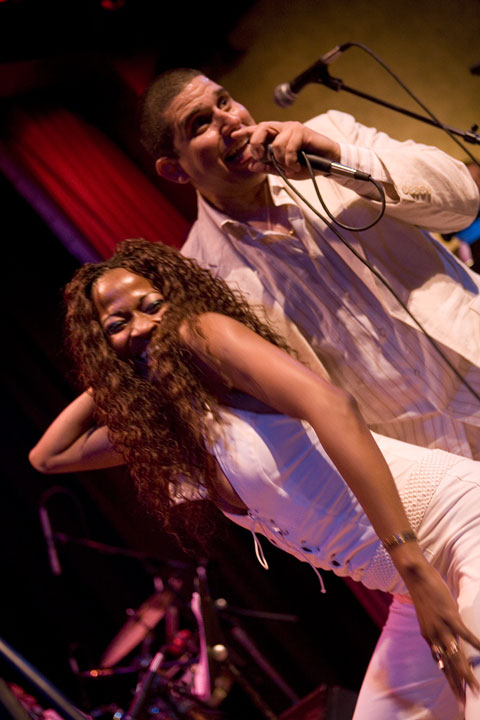 Dancer and Alberto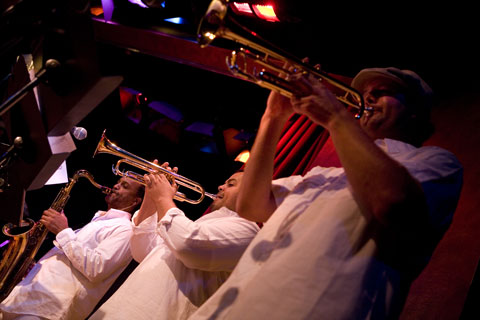 Craig, Tito and Sean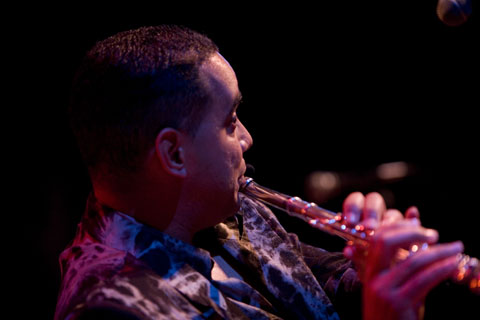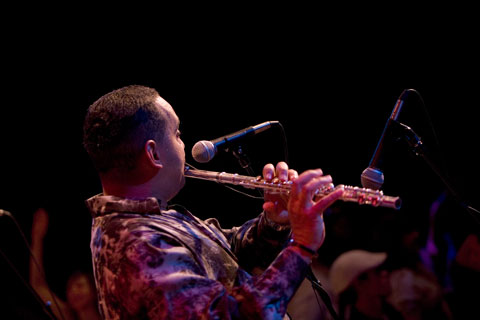 Maraca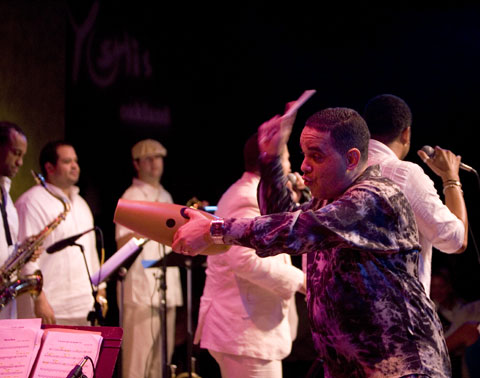 Maraca signaling change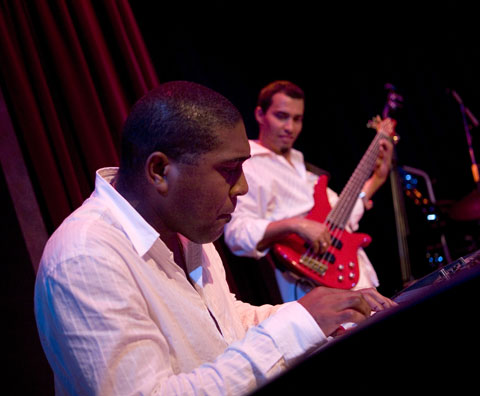 Osmany piano, Sawa bass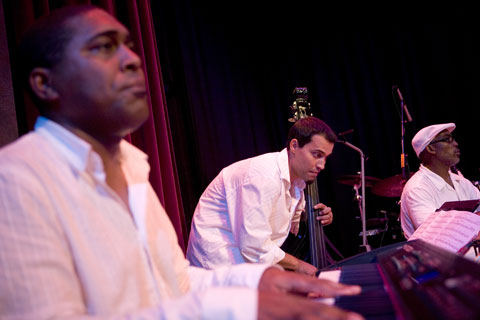 Osmany, Sawa and Nengue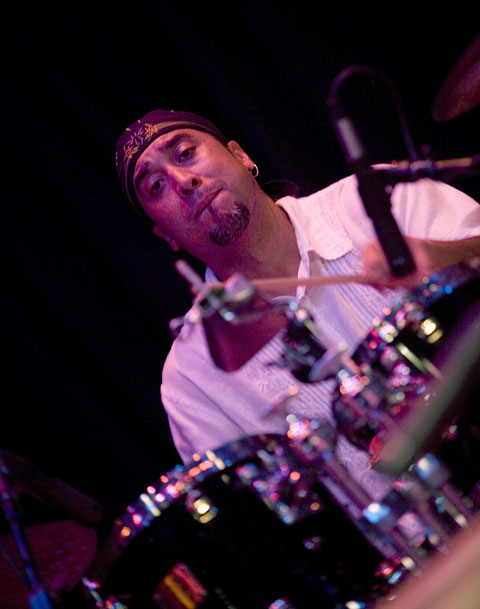 Coky García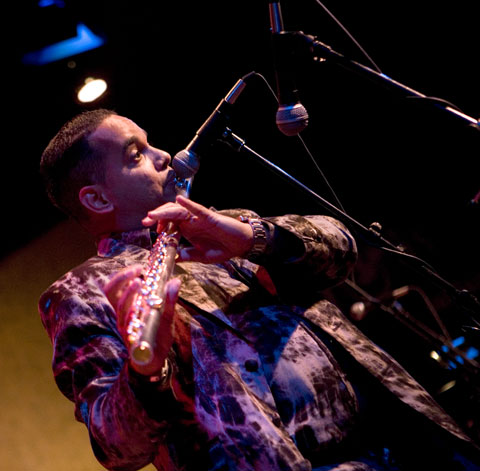 8/28/2008 CONCERTS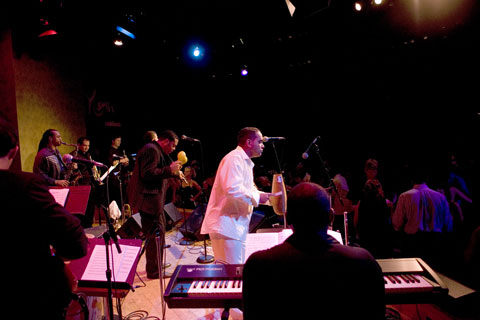 Band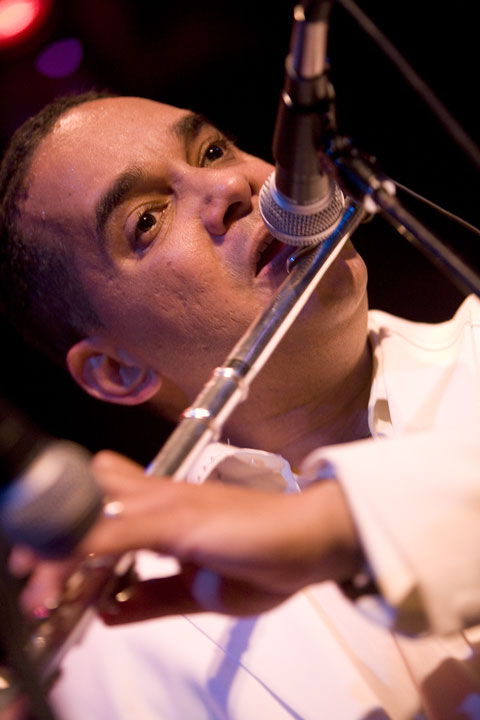 Maraca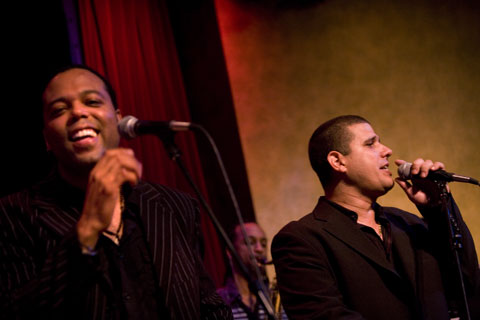 Adonis and Alberto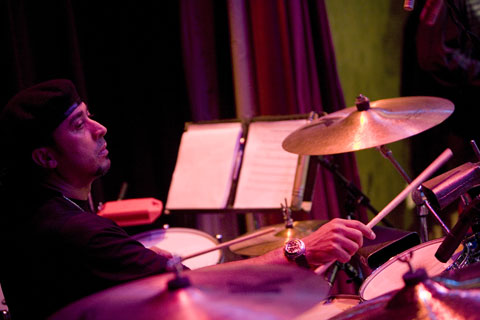 Coky García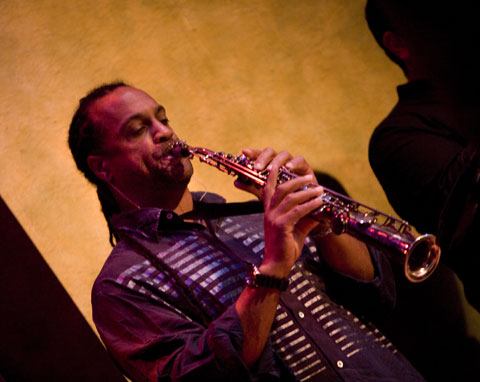 Craig Handy on soprano sax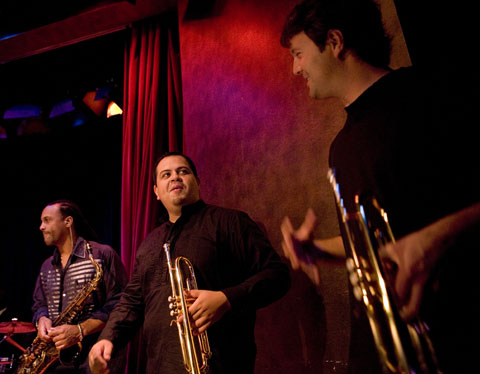 Craig, Tito and Sean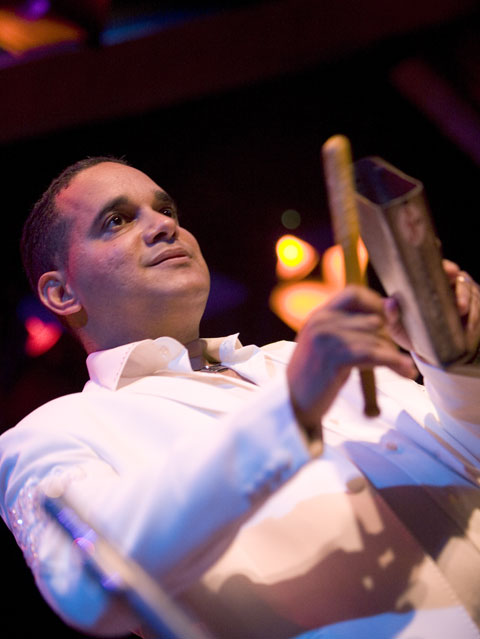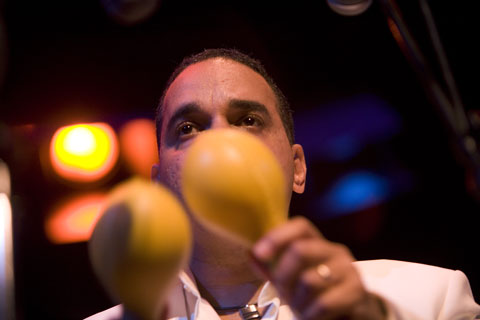 Maraca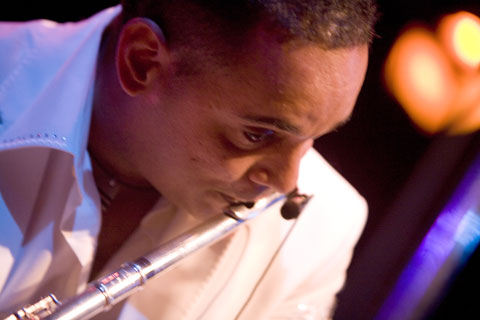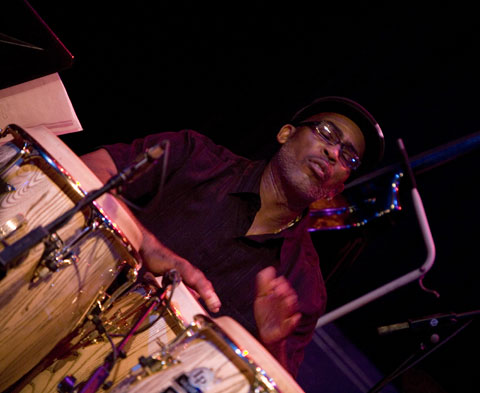 El Nengue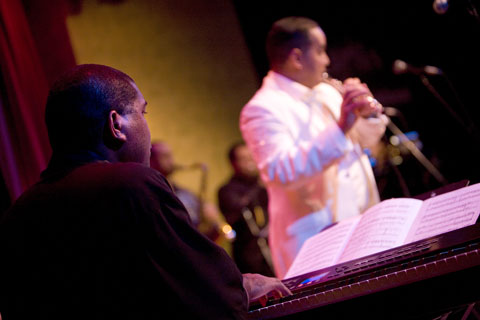 Osmany and Maraca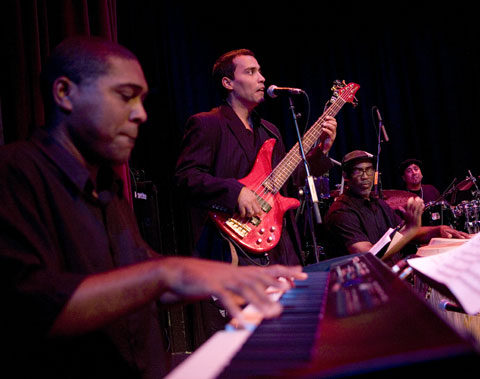 Rhythm section - Osmany, Sawa, Nengue, Coky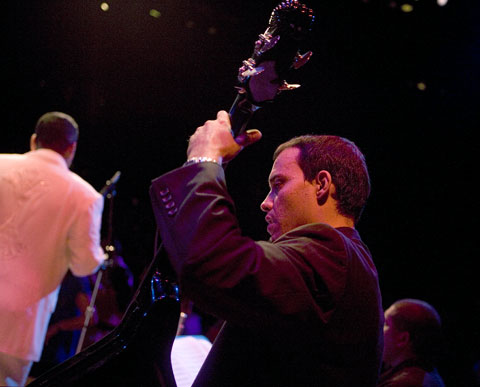 Sawa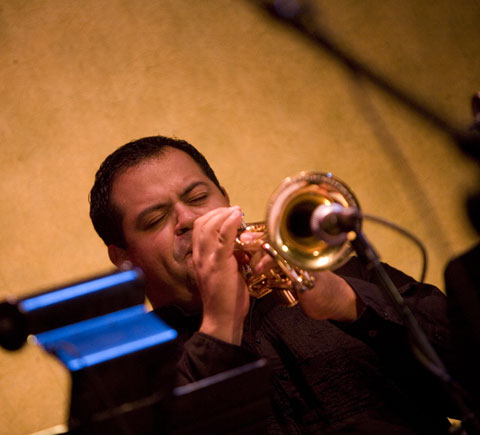 Tito Carrillo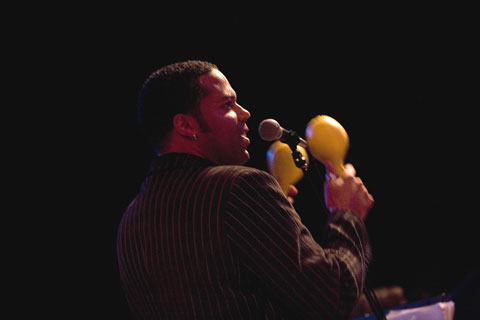 Adonis Puente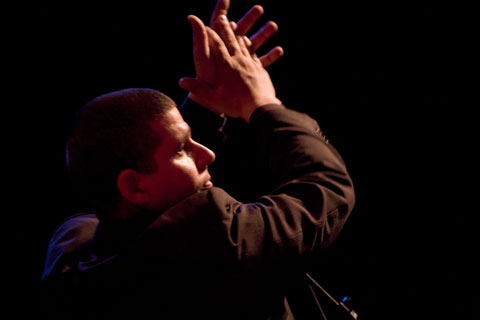 Alberto Alberto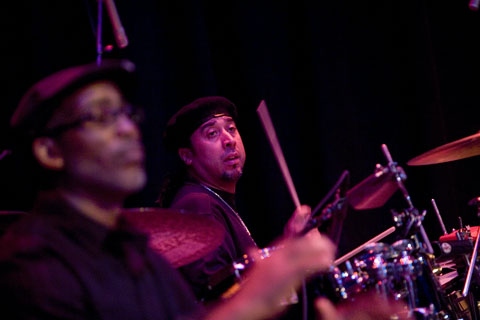 Nengue and Coky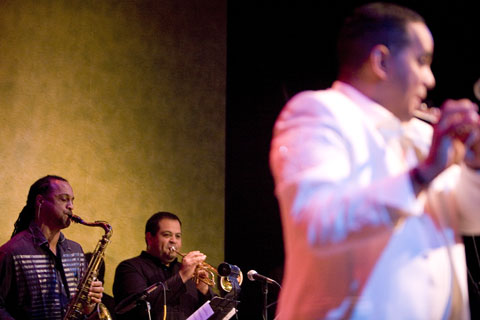 Craig, Tito and Maraca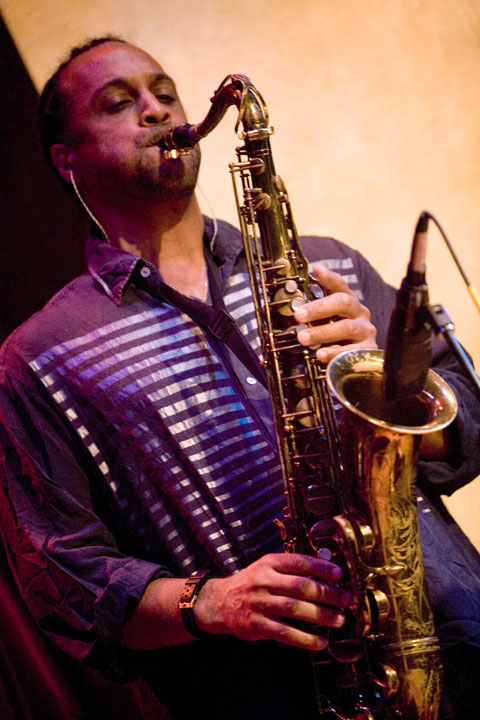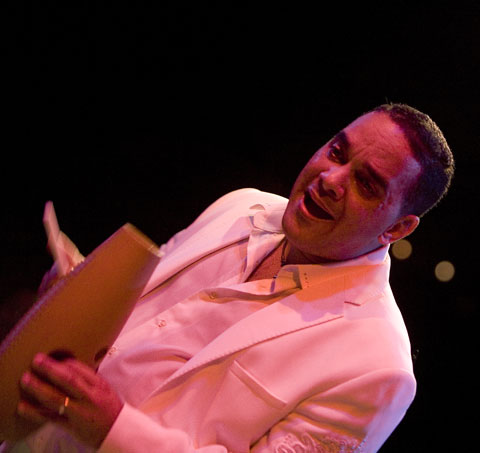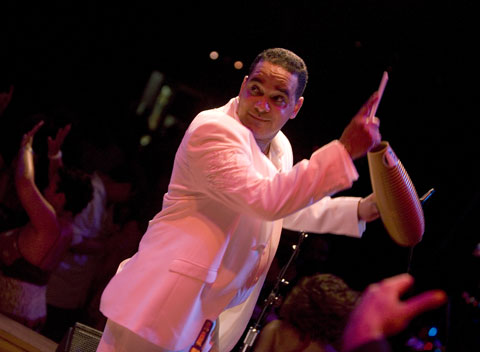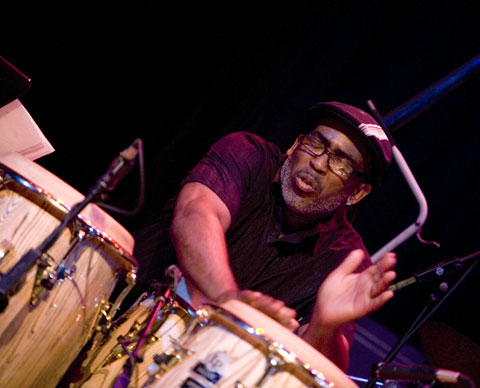 Nengue solo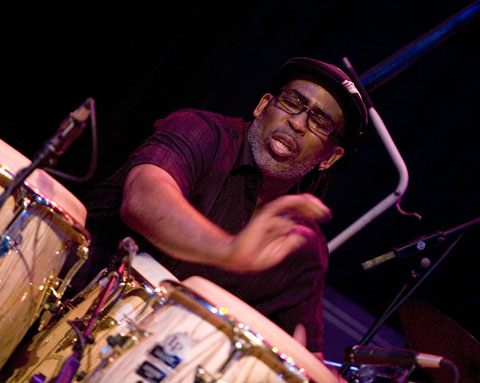 Nengue solo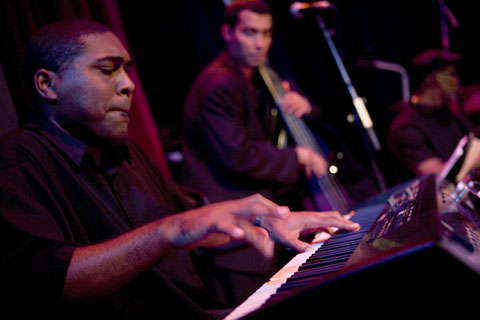 Osmany piano, Sawa bass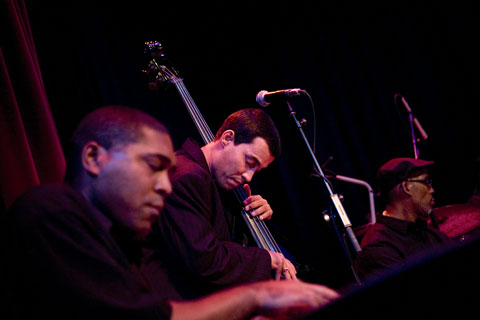 Osmany, Sawa, Nengue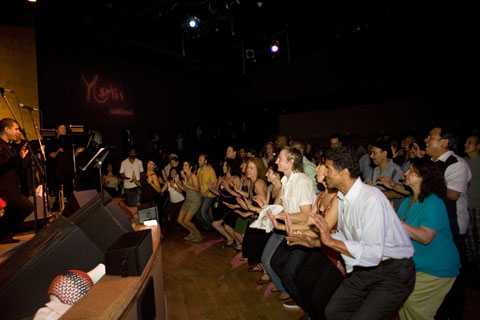 Crowd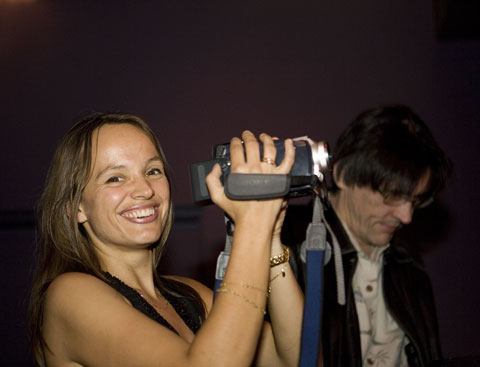 Céline Chauveau (Maraca's manager and wife) on video camera
Timba.com's infamous Kevin Moore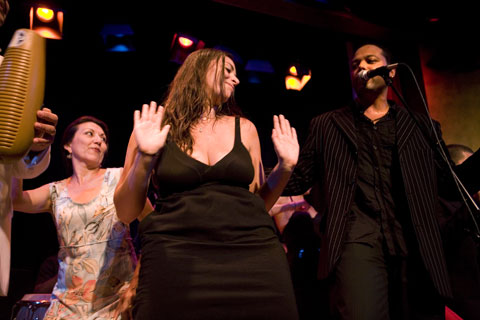 Dancers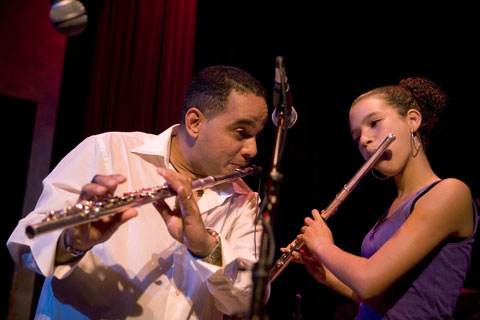 Maraca and Elena Pinderhughes (young Bay Area flute phenom).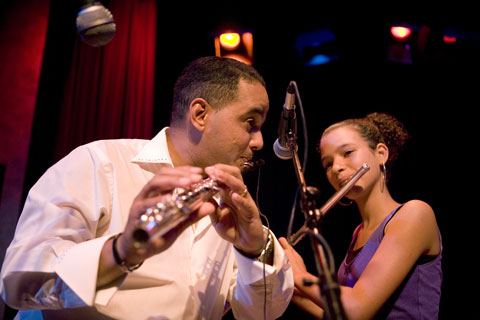 Maraca and Elena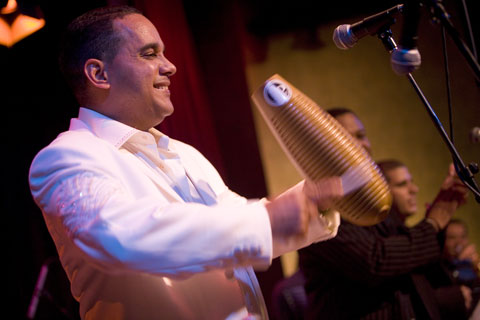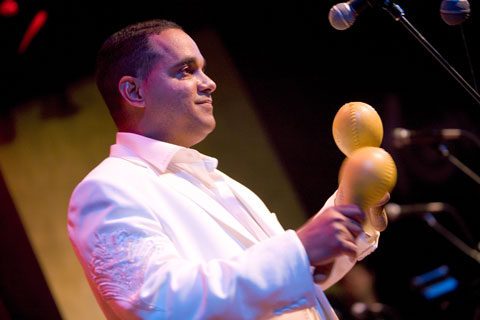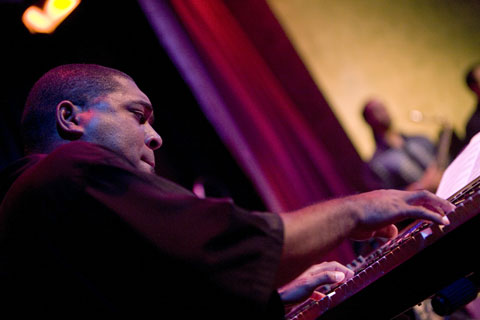 Osmany Paredes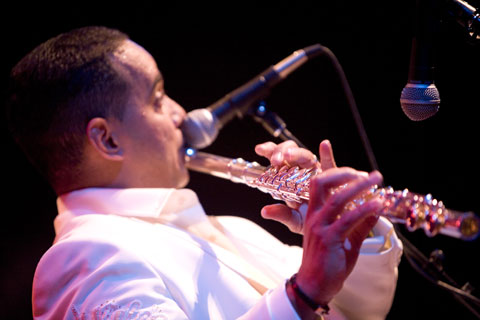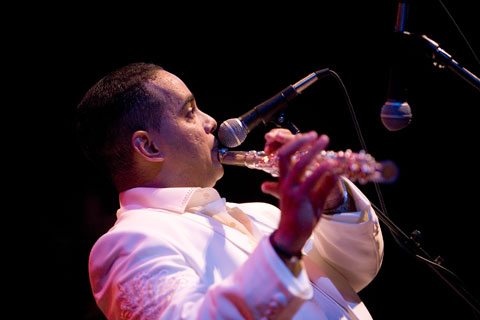 Orlando "Maraca" Valle
lunes, 24 diciembre 2012, 01:42 am