Indice - Table of contents
New Stuff
[hide]
Photos of the Day
[hide]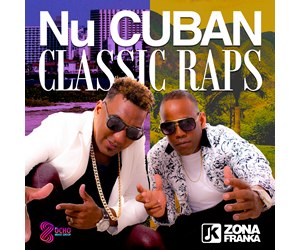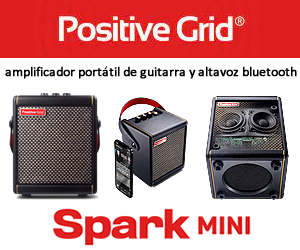 Tom Ehrlich - 2014 San Jose Jazz Fest Friday
SAN JOSÉ JAZZ SUMMER FEST -- SAN JOSE, CA
FRIDAY, AUGUST 8, 2014 -- © Photos by Tom Ehrlich 2014
This year was the 25th anniversary of the San José Jazz Festival. Many considered this years festival the best one ever and some even considered this festival to be the best music festival they ever attended. Afro-Caribbean music fans had reason to feel that way with this years' line-up that included Jimmy Bosch, Pacific Mambo Orchestra, Calixto Oviedo's (salsa/timba) group, Chappottin y Sus Estrellas (first time in the US), Jerry González and the Fort Apache Band (considered by many - including me to be one of the best if not the best latin jazz band in existance), Viento de Agua (considered to be the best plena group from Puerto Rico) for their first time on the West Coast, Poncho Sanchez tribute to Armando Peraza, featuring John Santos and Pete Escovedo, the phenominal Pedrito Martínez Group and many others. The person primarily responsible for booking the Afro-Caribbean music for the festival is Arturo "Mr. Latin Jazz" Riera. Aturo outidid himself this year. Thanks Arturo for a great festival.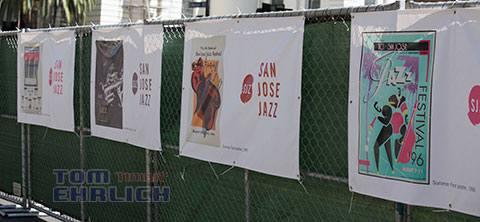 Part of a display of the 25 posters from the Jazz Festivals from its inception
I say this every year and it deserves to be repeated again - I believe the San José Jazz Festival has more Afro-Caribbean music than any other jazz festival in the US.
What follows is the first of at least three reports of this great festival.
FRIDAY NIGHT
Friday night at the festival has become a night of funk/soul music on the main stage and salsa on the salsa stage. This year the festival opened with the legendary funk bassist Bootsy Collins, who in the past played with James Brown, Parliament and Funkadelic. Everyone had a Funky Good Time!!!!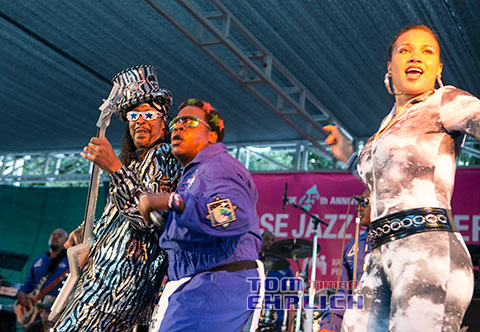 Bootsy and back up singers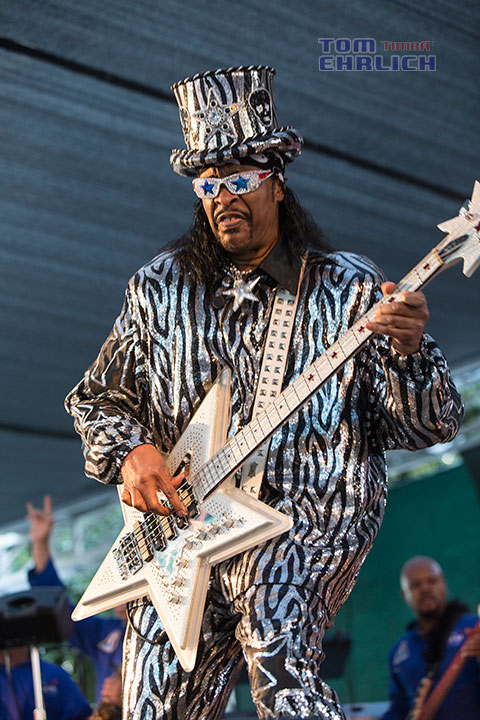 Bootsy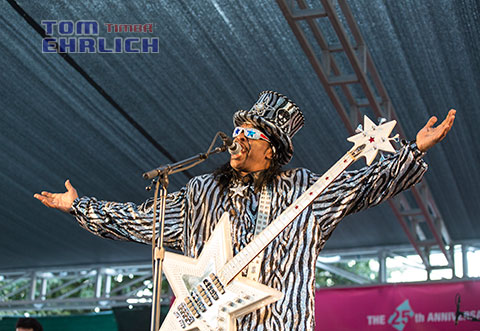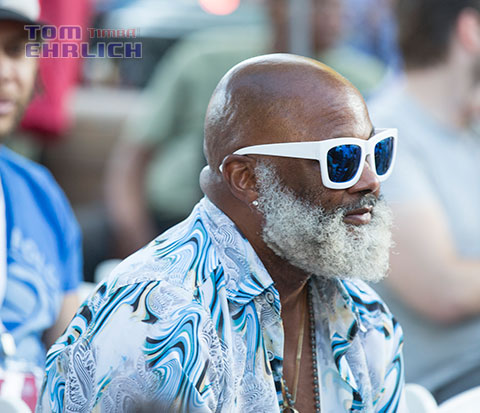 Mustafa - photographer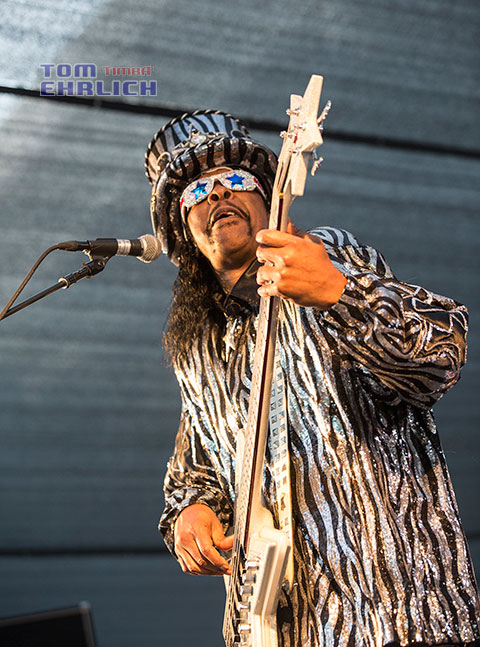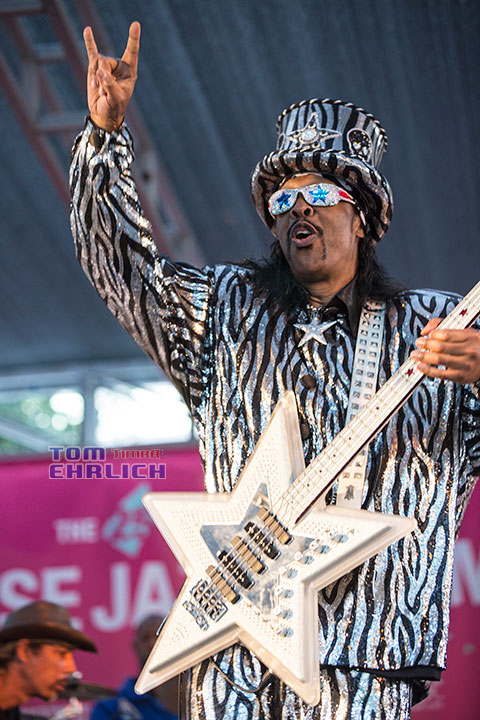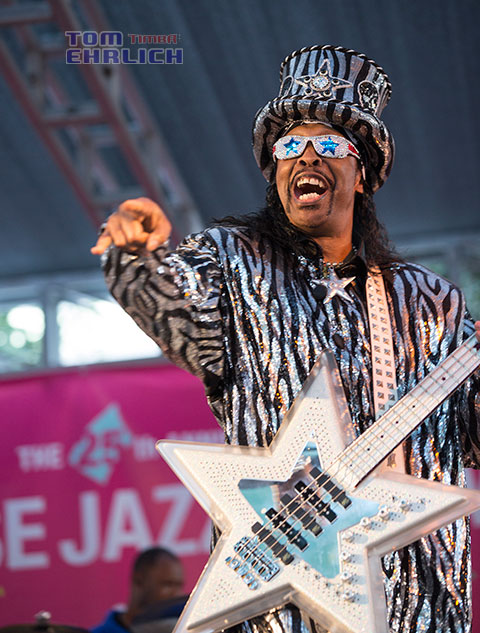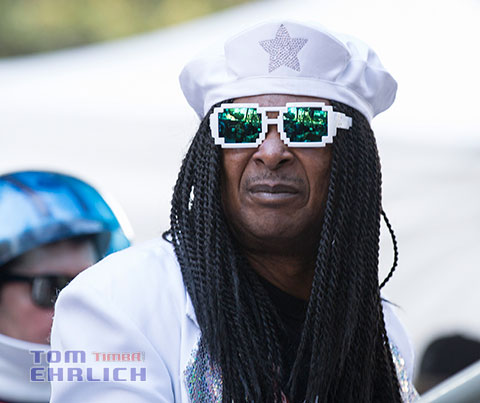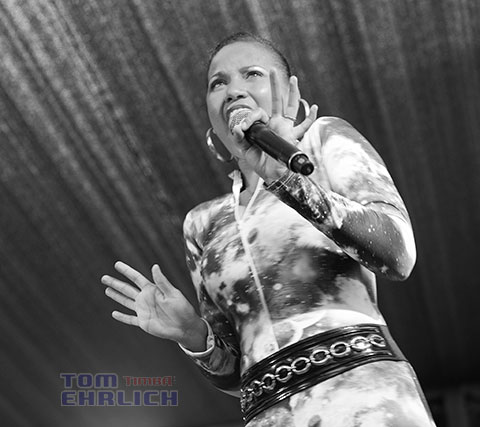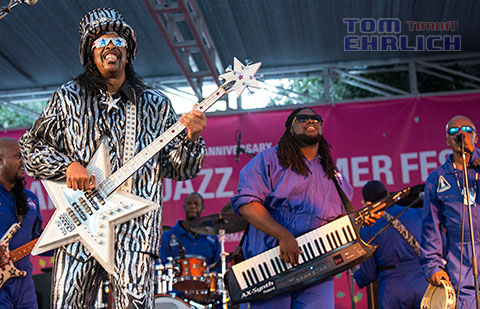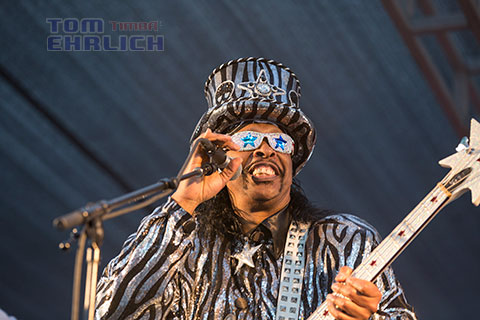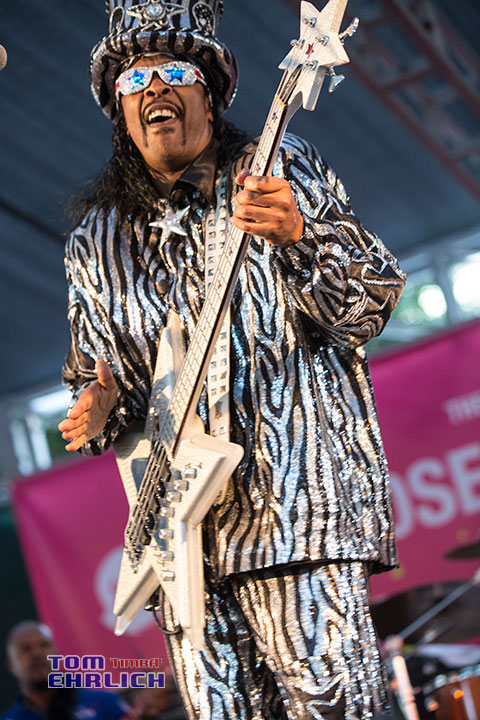 After Bootsy Collins, I made it to the Salsa Stage for the rest of the evening.
Caught the second half of Grammy Winning Bay Area Salsa Big Band - Pacific Mambo Orchestra.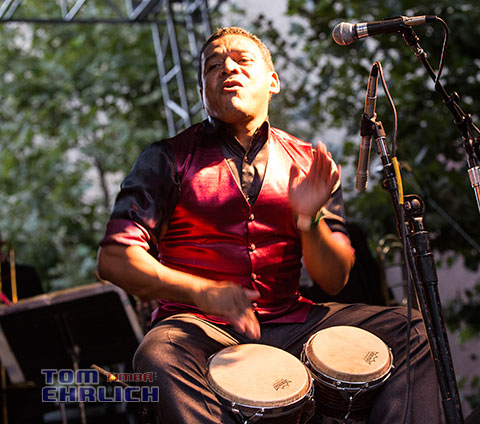 Braulio Barrera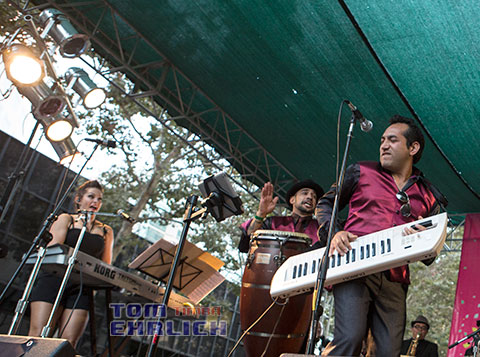 Alexa Morales, Javier Cabanillas conga, Chrsitian Tumalan keyboard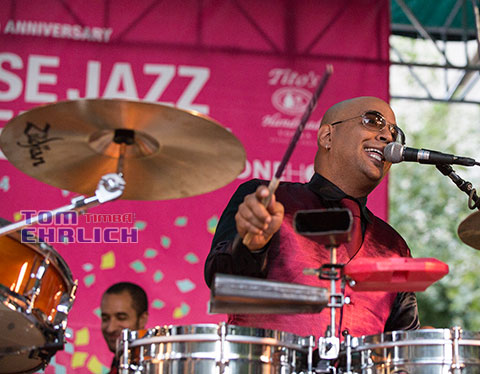 Omar Ledezma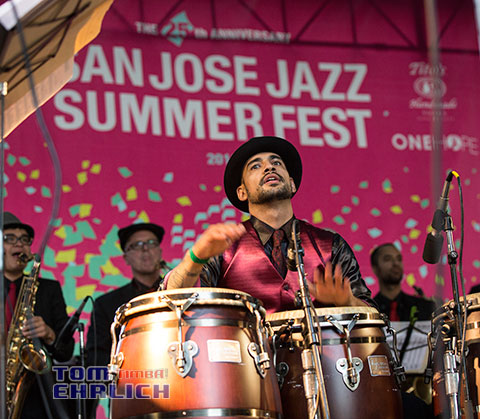 Javier Cabanillas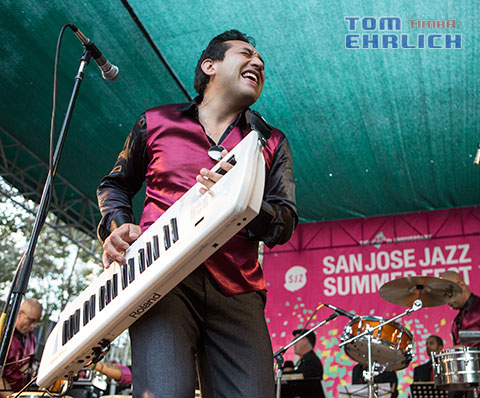 Christian Tumalan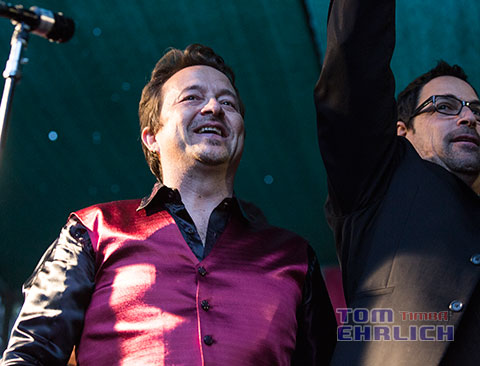 Steffen Kuehn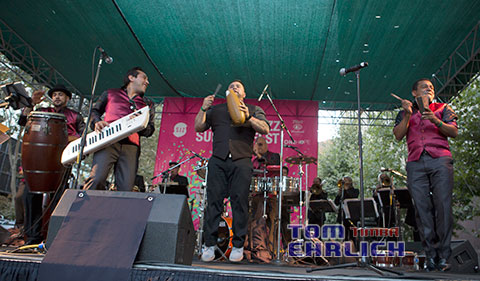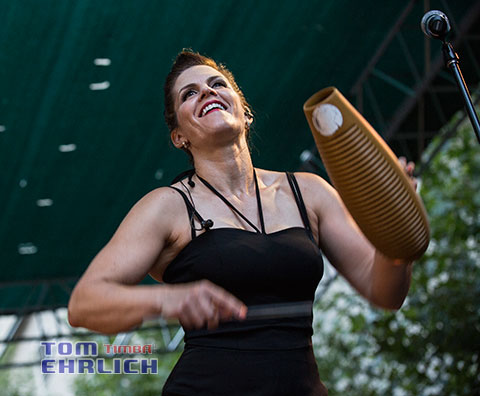 Alexa Morales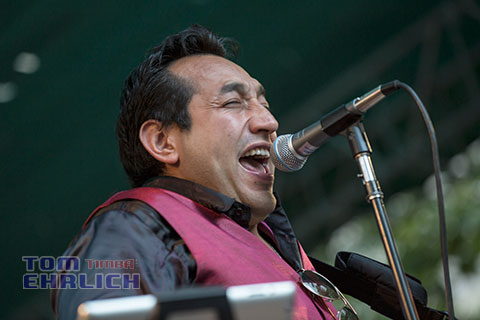 Christian Tumalan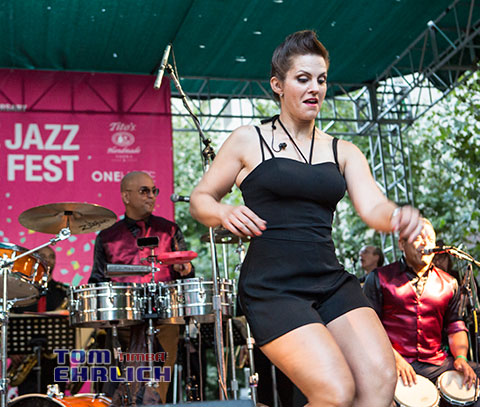 Alexa Morales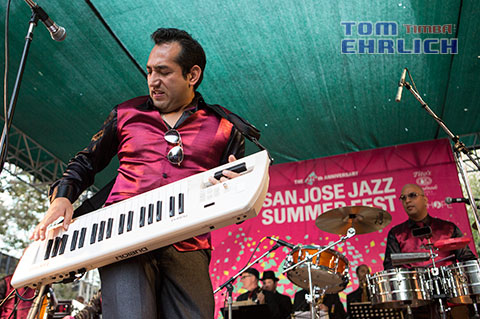 Christian Tumalan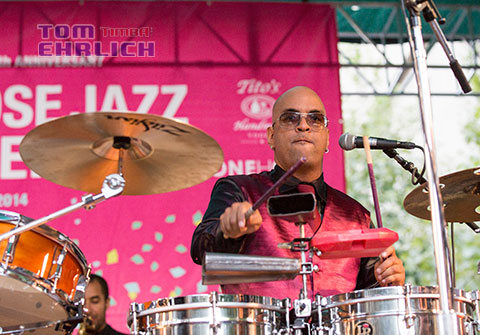 Omar Ledezma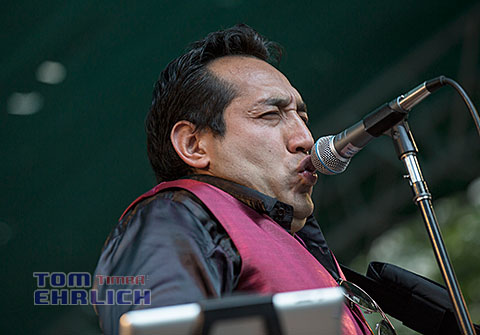 Christian Tumalan
Next up directly from New York City, the king of salsa trombone Jimmy Bosch and his group.
SALSA DURA DE NUEVA YORK !!!!!!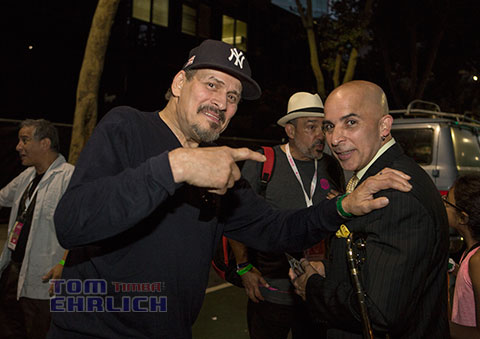 Jerry González and Jimmy Bosch back stage
Arturo Riera introducing the band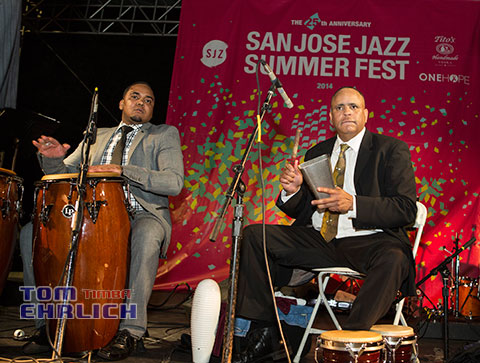 Orlando Vega congas and Jorge González bell. Orlando has quite a resume including stints with Eddie Palmieri and Jose Clausell and Jorge is a first call percussionist as well as a steady member of Spanish Harlem Orchestra.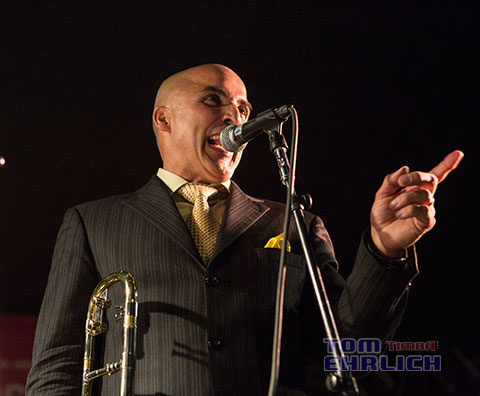 Jimmy Bosch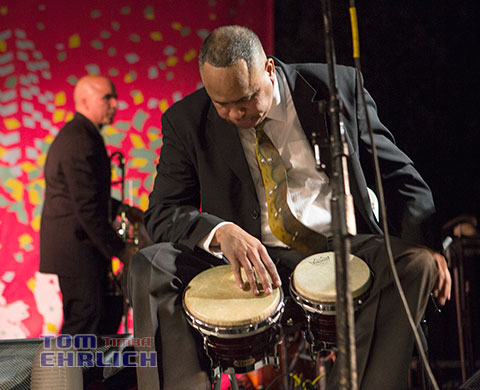 Jorge González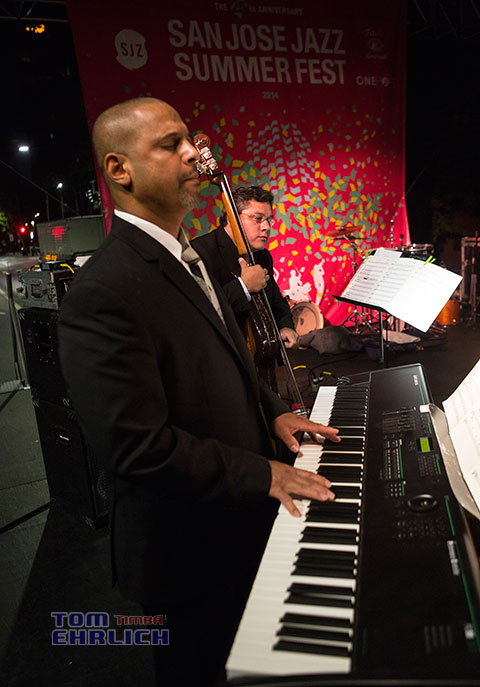 Edwin Sanchez piano and José Tabares bass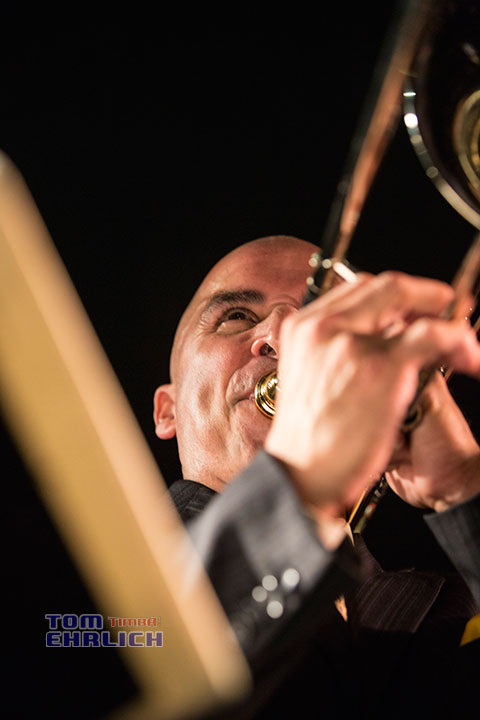 Jimmy Bosch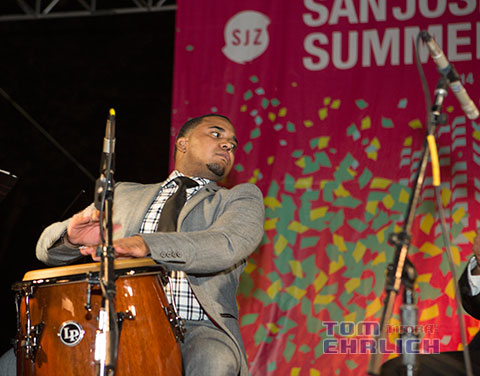 Orlando Vega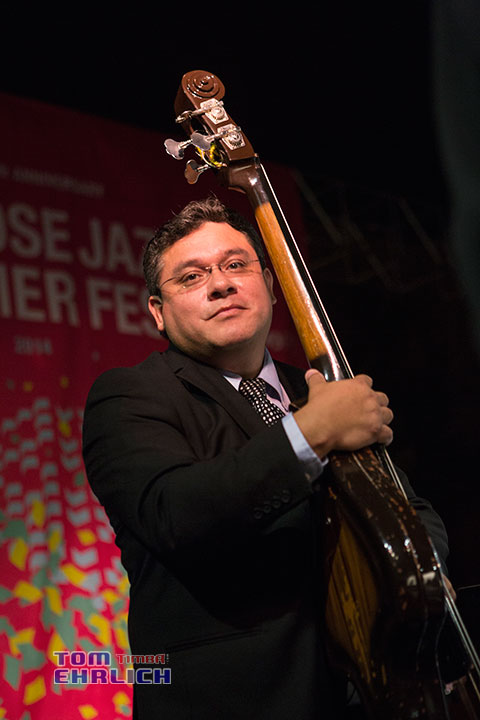 José Tabares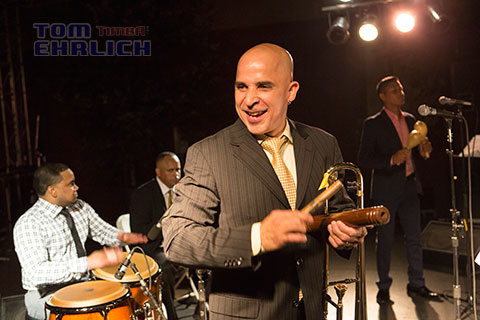 Jimmy Bosch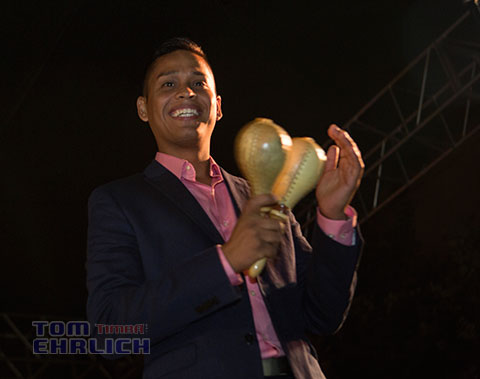 Renzo Padilla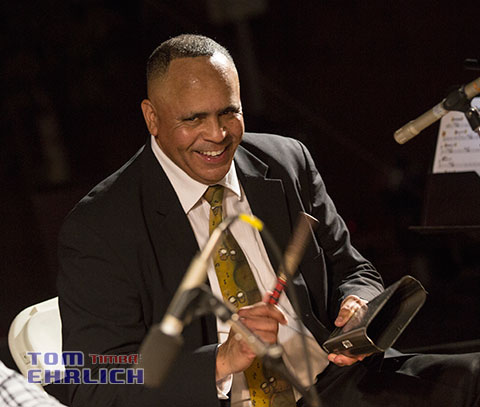 Jorge González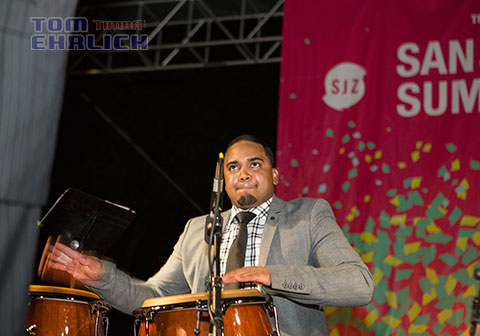 Orlando Vega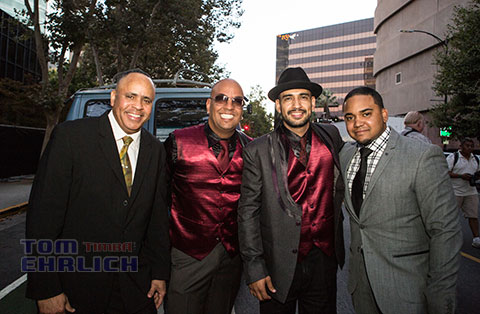 Jorge González, Omar Ledezma, Javier Cabanillas and Orlando Vega back stage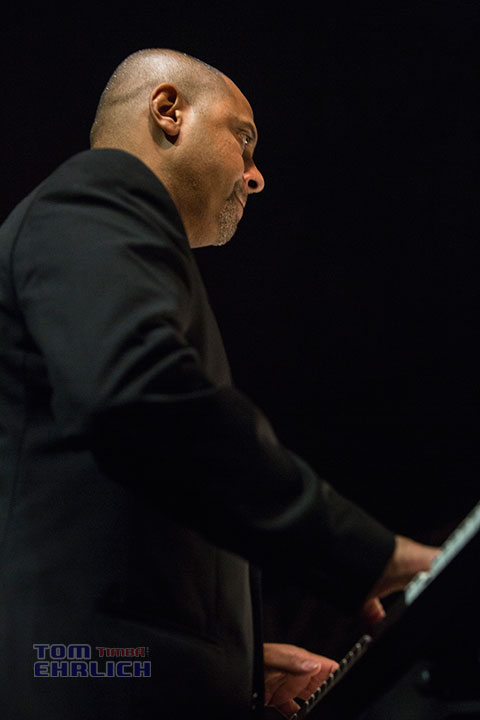 Edwin Sanchez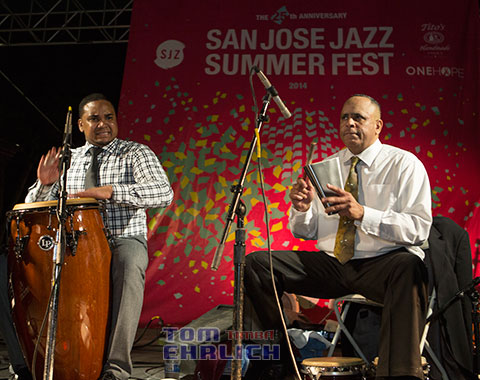 Orlando Vega and Jorge González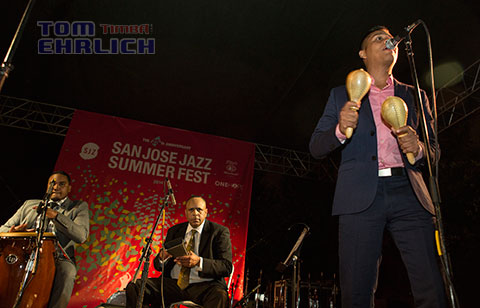 Renzo Padilla vocals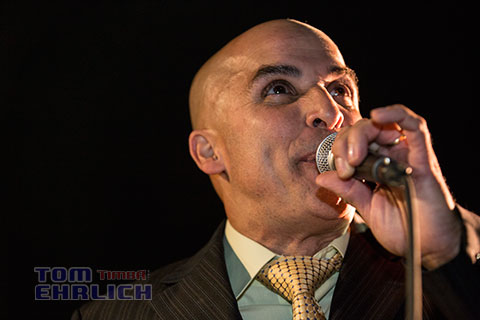 Jimmy Bosch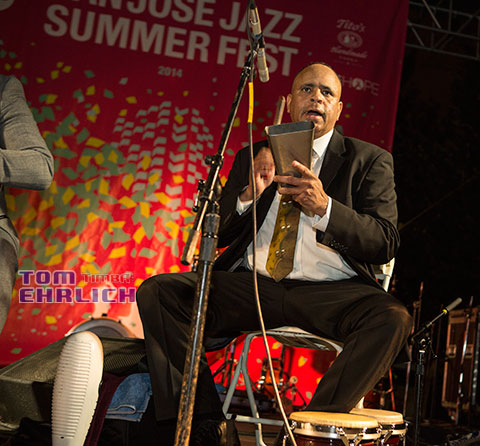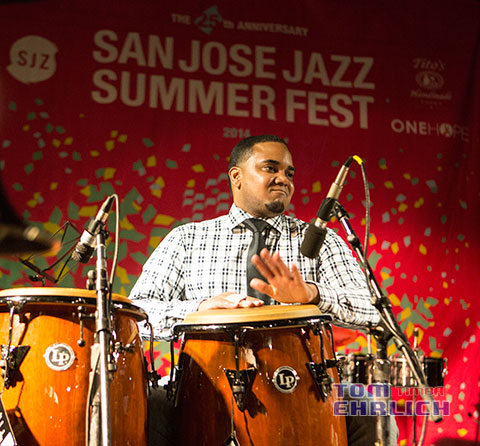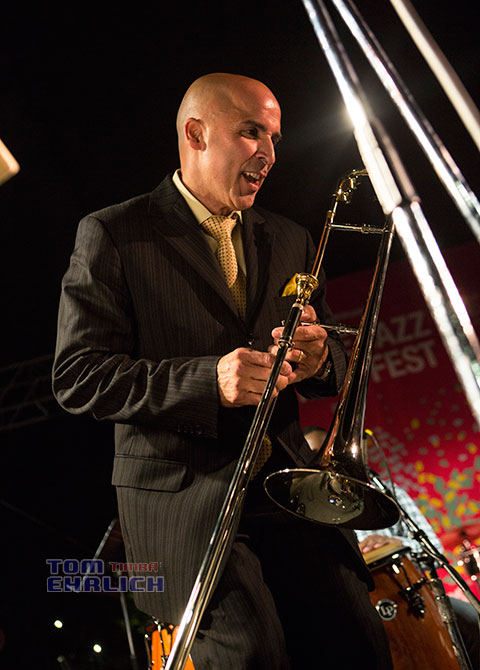 Jimmy Bosch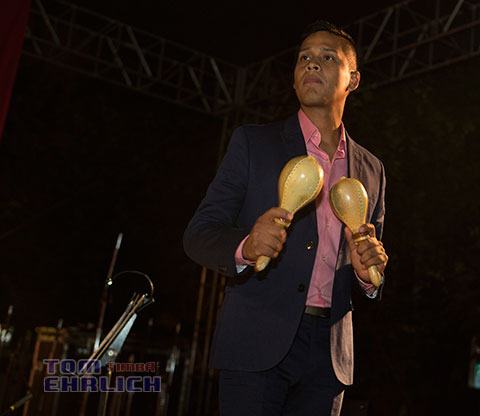 Renzo Padilla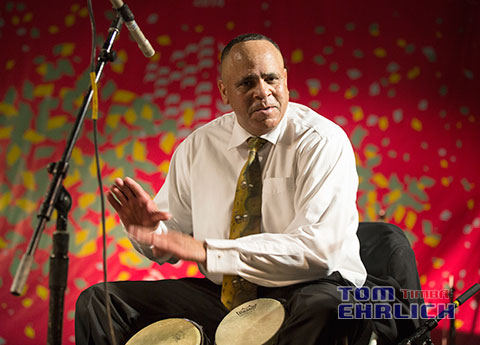 Jorge González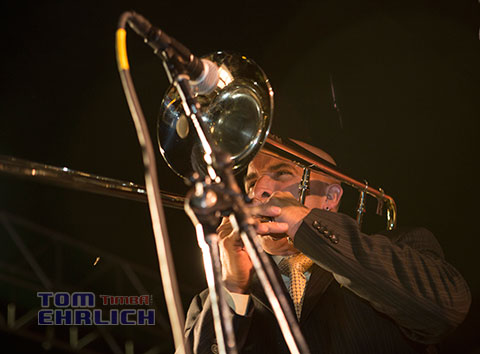 Jimmy Bosch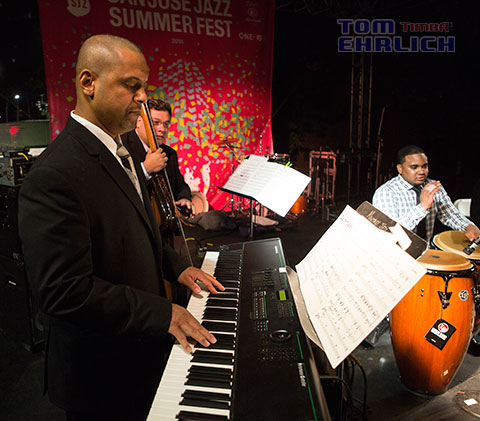 Edwin Sanchez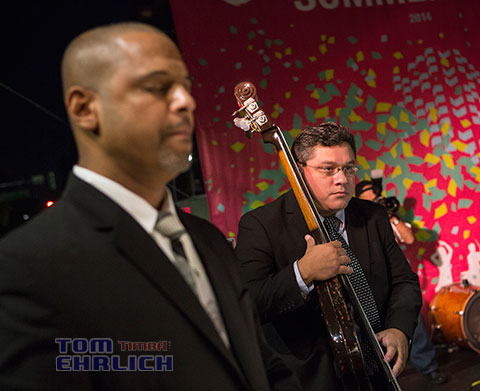 José Tabares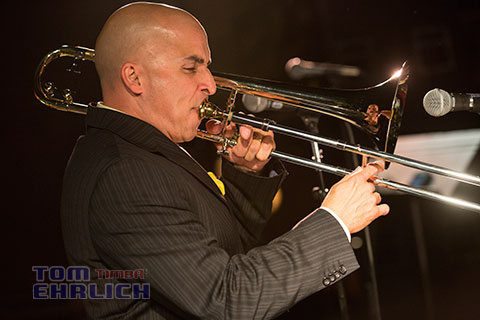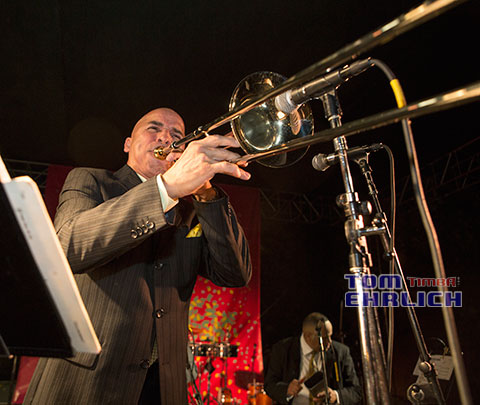 Wednesday, 30 August 2023, 11:46 AM