Indice - Table of contents
New Stuff
[hide]
Photos of the Day
[hide]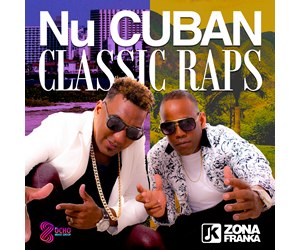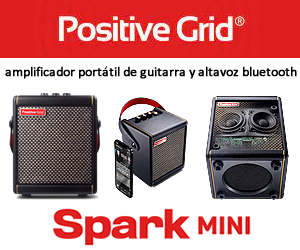 Tom Ehrlich - 2017 San Jose Jazz Fest
SAN JOSE JAZZ SUMMER FEST PART 1
AUGUST 11, 2017 THRU AUGUST 13, 2017
SAN JOSE, CALIFORNIA
PHOTOS AND TEXT BY TOM EHRLICH © 2017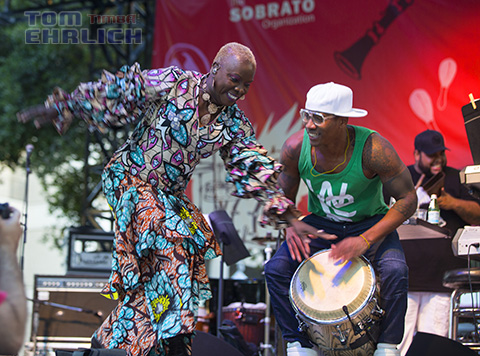 Angelique Kidjo and Pedríto Martínez
As I report every year, San Jose Jazz Summer Fest is one of the premiere jazz festivals in the U.S. as it relates to the amount of quality Afro-Caribbean music which is presented. The 2017 festrival continued this tradition.
Although the festival started on Friday August 11, 2017 in the evening, Afro-Caribbean music acts commenced on Saturday, August 12, 2017. This report will cover the groups I witnessed on Augst 12 as Part 1 and August 13 as Part 2.
Groups I witnessed on August 12 were Oscar Hernandez & Alma Libre ( a latin jazz Quintet), Pedríto Martínez Group, Angelique Kidjo Group featuring Pedríto Martínez and two other members of Pedríto's group, Pacific Mambo Orchestra and Robert Glasper Experiment. Unfortunately, I missed numerous great Bay Area Salsa groups performing on the Salsa Stage includiing Cabaniazz Project, Carlitos Medrano y Sabor De Mi Cuba, Conjunto Carabali, Brian Andres and the Afro-Cuban Jazz Cartel and Ray Obiedo Group.
OSCAR HERNANDEZ & ALMA LIBRE
Oscar Hernandez is best known as the leader and creator of Spanish Harlem Orchestra, considered by many to be the best U.S. Salsa group performing today. Oscar is a living legend of Afro-Caribbean music and has recently created a latin jazz group called Alma Libre. This group consists of some of the best Afro-Caribbean musicians in the Los Angeles area including Oscar on piano, composer and arranger, Jimmy Branly on drum set (formerly with Issac Delgado NG La Banda and Gonzalo Rubalbaba while living in Cuba, moved to Los Angeles in 1998 and is a first call drummer for dozens of groups), Justo Almario on saxes and flute, one of the best reed players alive called by many the Latin John Coltrane, Christian Moraga on congas and John Belzaguy on bass (subing for Rene Camacho).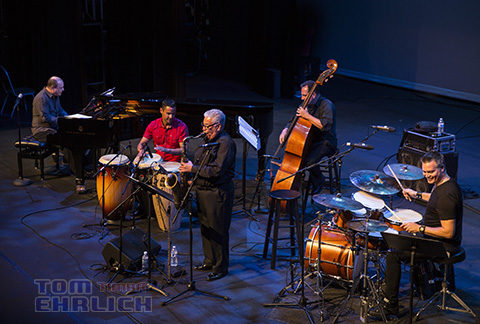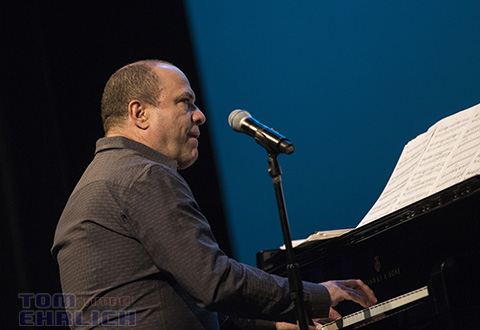 Oscar Hernández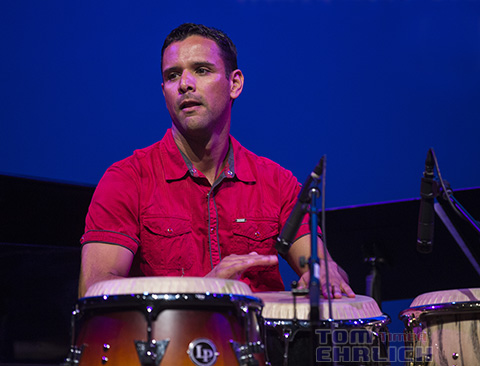 Christian Moraga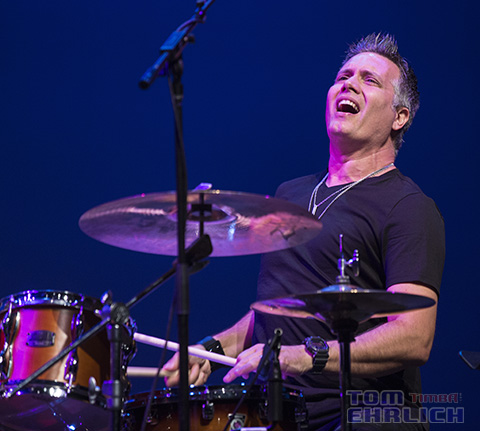 Jimmy Branly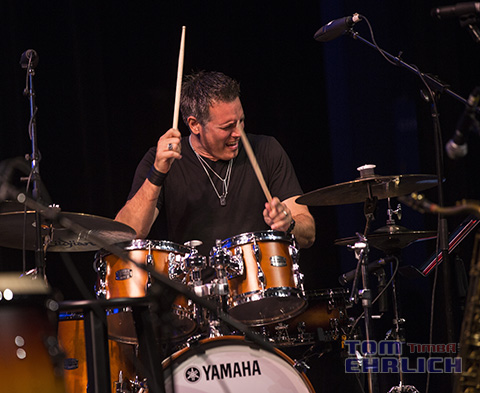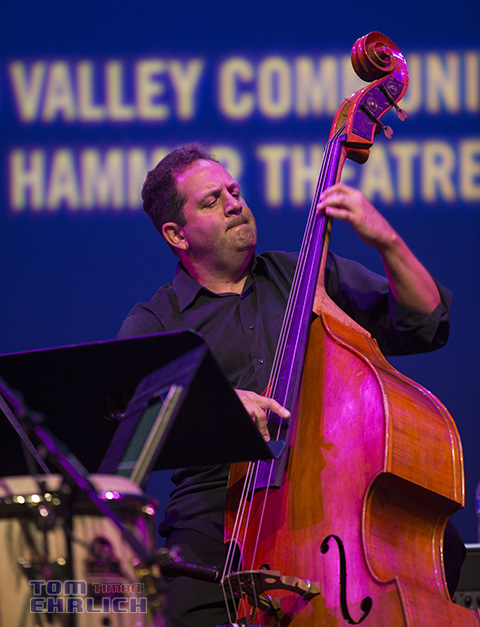 John Belzaguy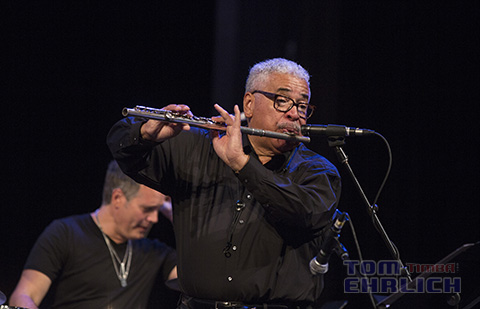 Justo Almario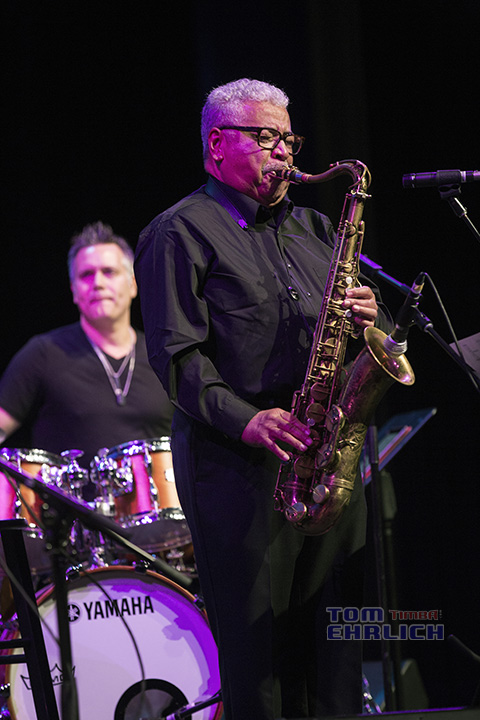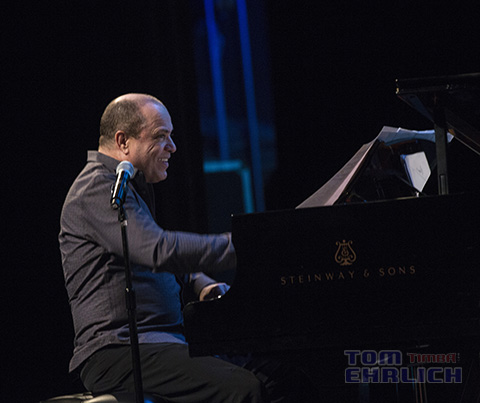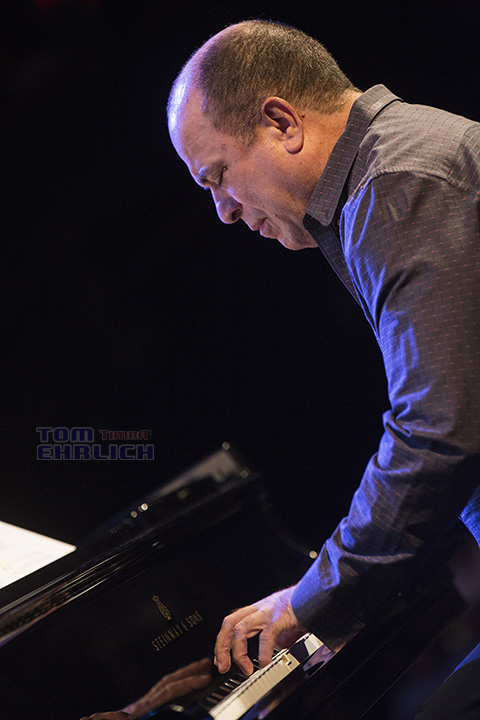 PEDRíTO MARTINEZ GROUP
PMG continues to be one of the most exciting and innovative Afro-Caribbean music groups in the world today. The group consists of four virtuosos including Pedríto on congas, cajon, batas and vocals, Jhair Sala on bongo, bell, congas and vocals, Edgar Pantoja on keyboards and vocals who also arranges most of the groups songs and Sebastian Natal on bass and vocals. I have seen this group perform dozens of times and they never fail to create excitement and mind blowing music.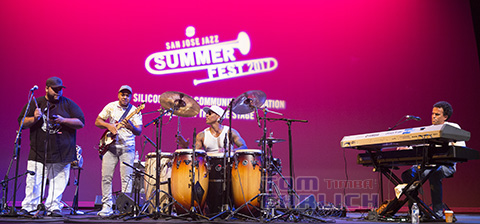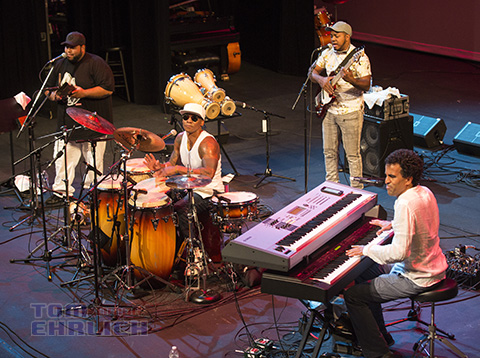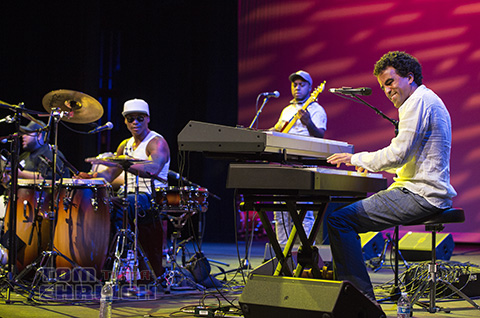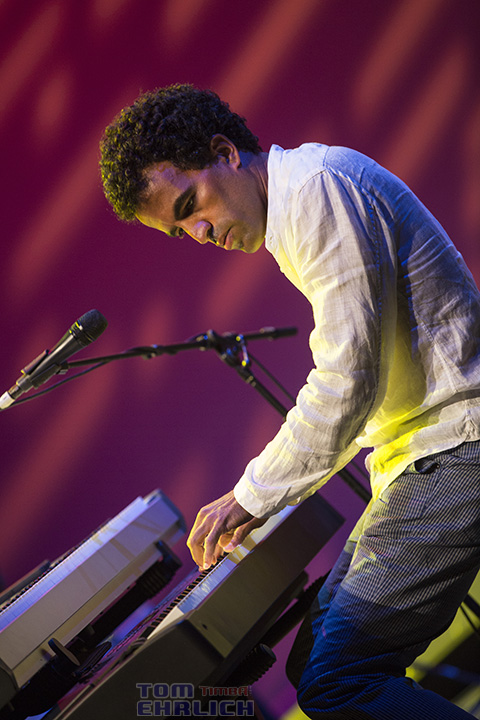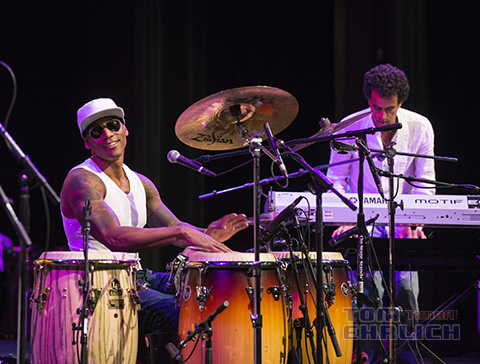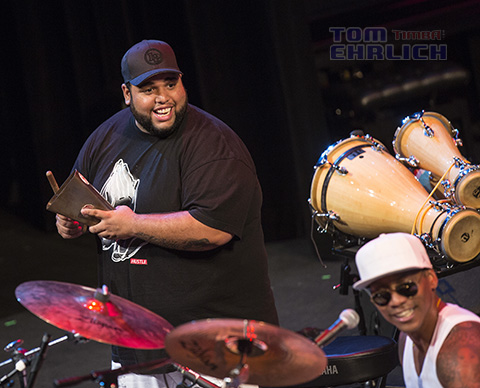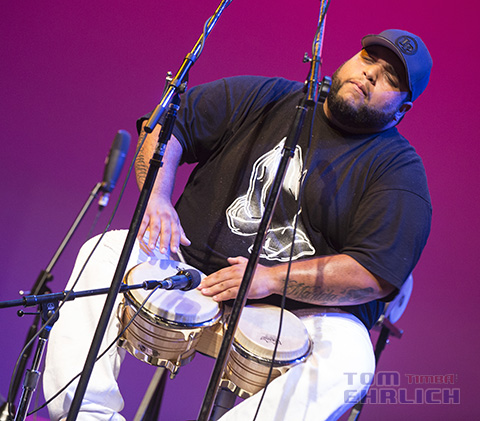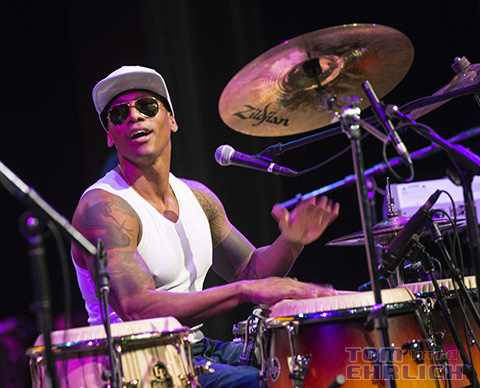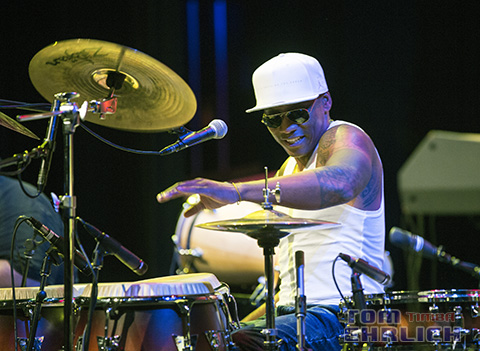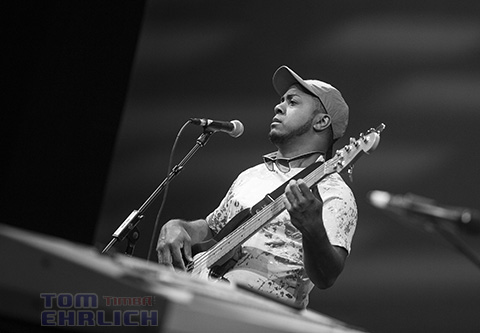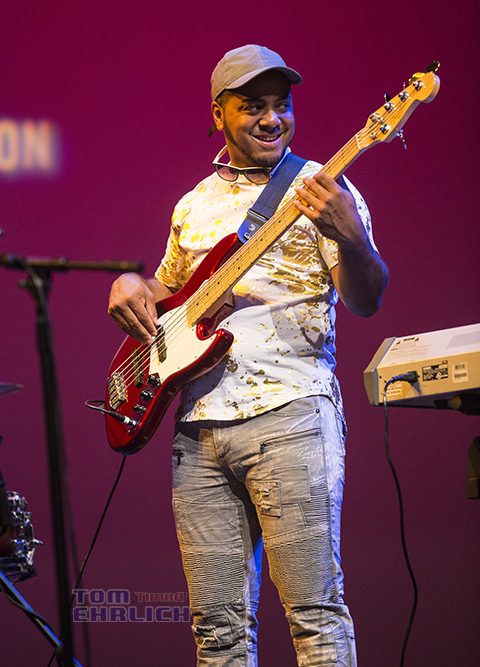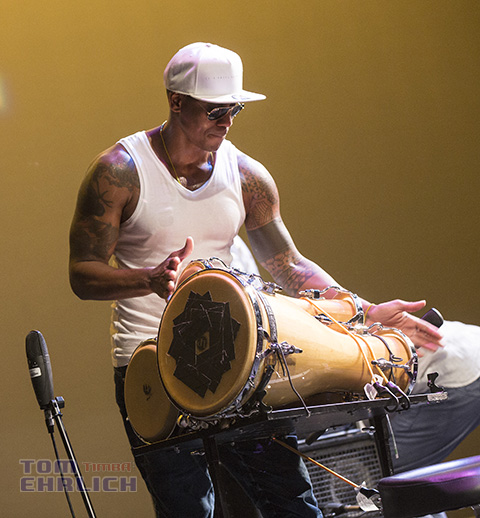 ANGELIQUE KIDJO GROUP FEATURING PEDRÍTO MARTÍNEZ
Angelique Kidjo from Benin, Africa, is an international superstar who fuses music from Benin with funk, R&B and jazz. The performance at the fesrtival was a tribute to salsa and Celia Cruz. Angelique's band included Pedríto Martínez on percussion, Edgar Pantoja on piano and Jhair Sala on percussion. Their exciting set of music included Angelique going into the crowd to dance with the audience.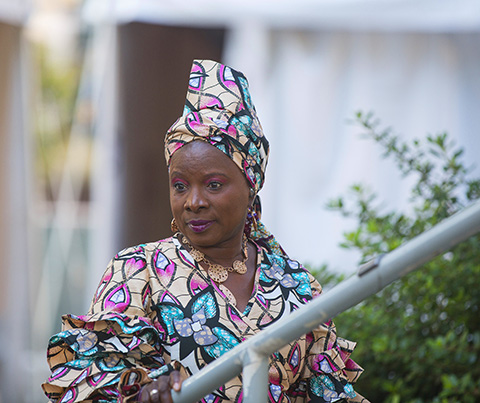 Angelique Kidjo getting ready to take the stage
A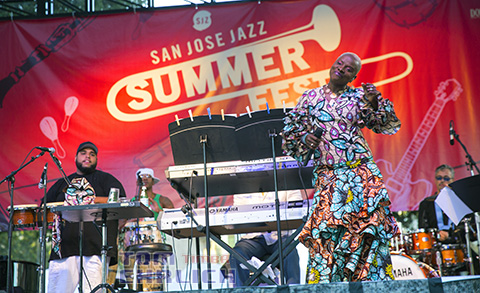 Angelique Kidjo and Jhair Sala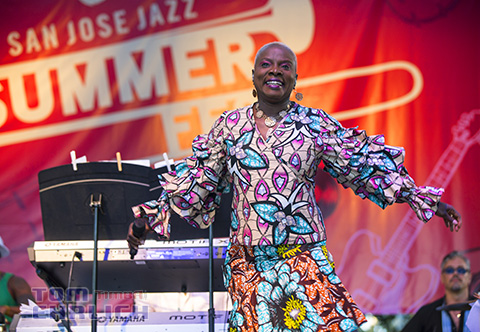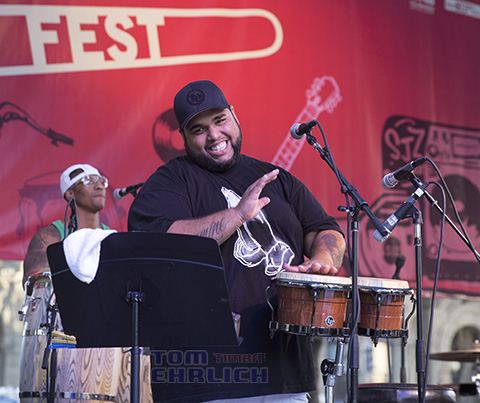 Jhair Sala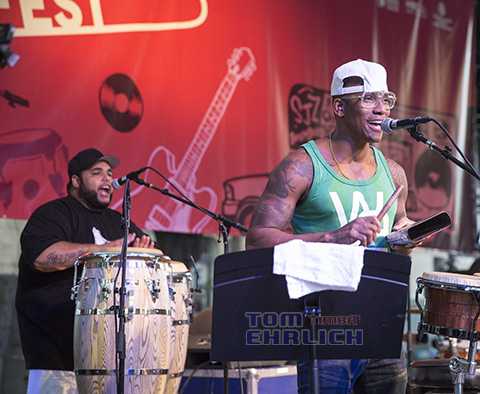 Pedríto Martínez and Jhair Sala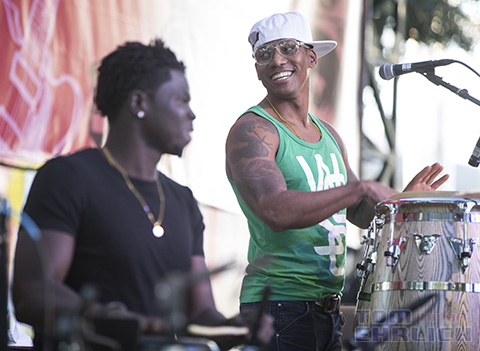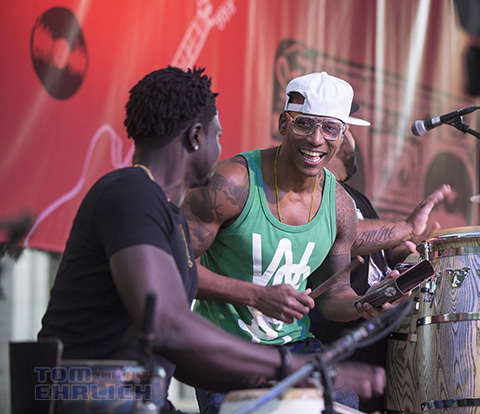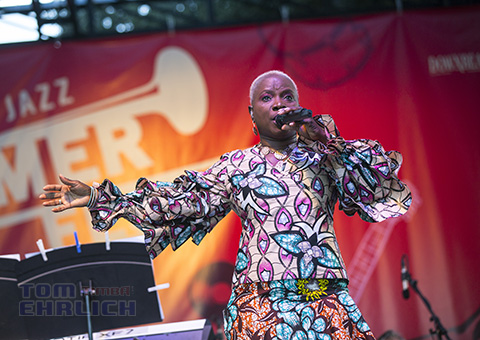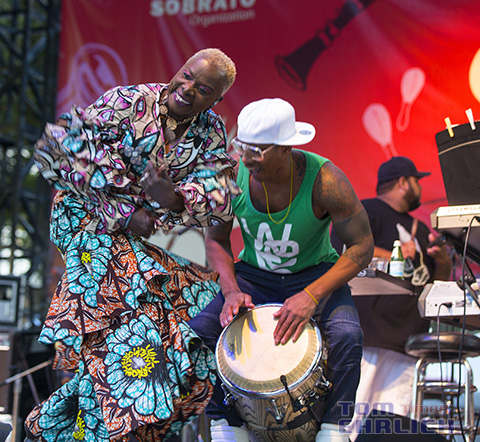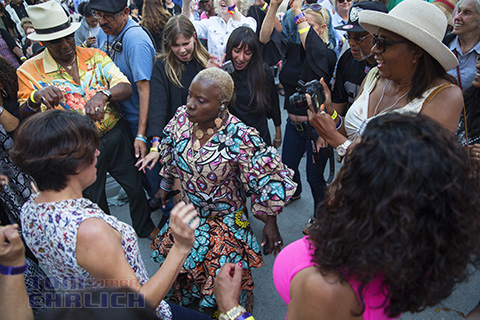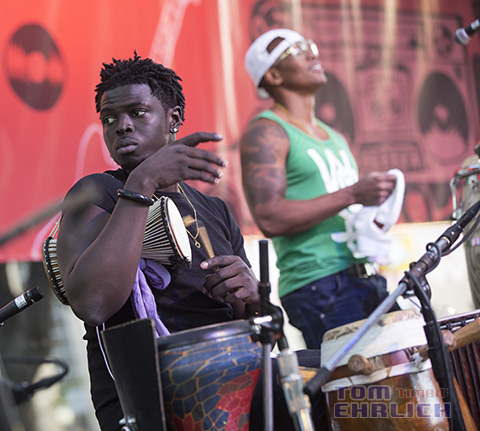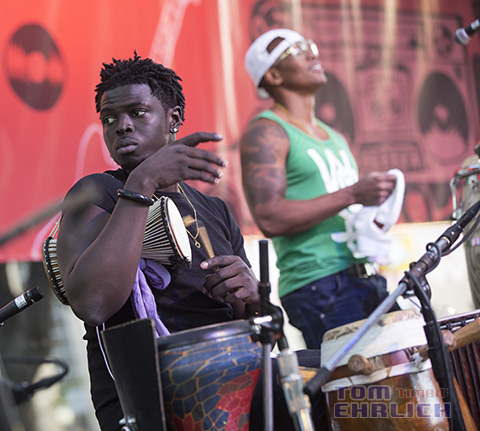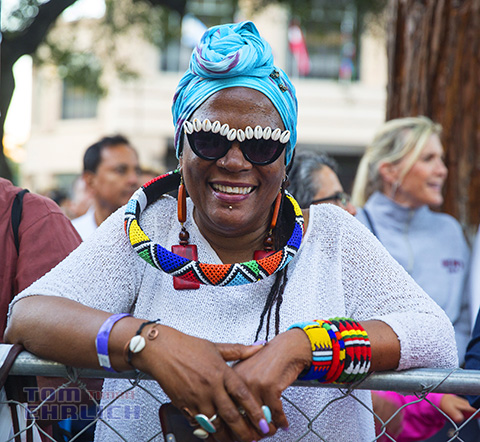 PACIFIC MAMBO ORCHESTRA
Bay Area based, Grammy winning big band salsa group Pacific Mambo Orchestra tore it up on the Salsa Stage.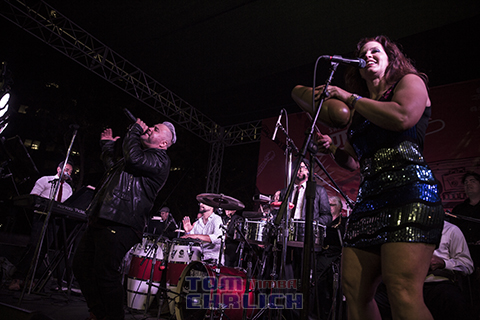 Alexa Morales Weber and Armando Cordoba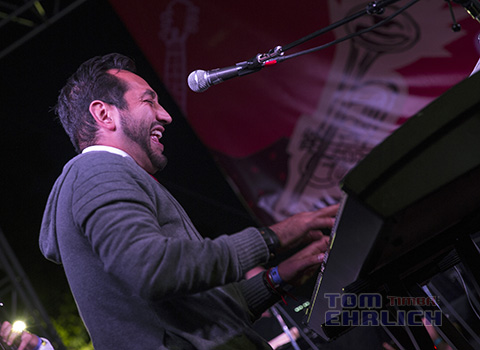 Christian Tumalan co-leader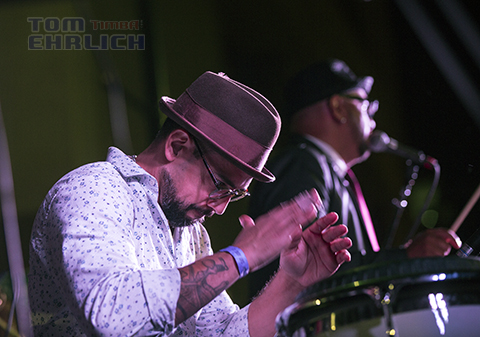 Javier Cabanillas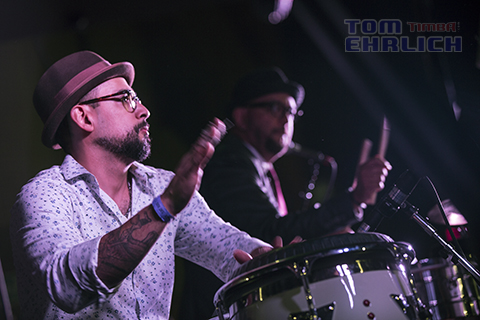 Javier Cabanillas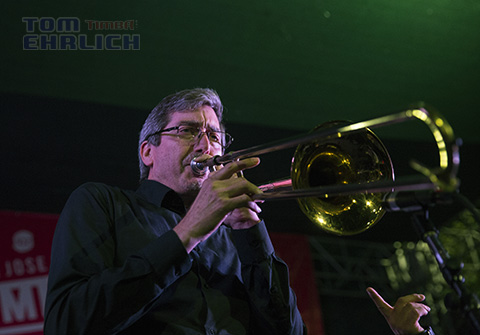 Jeff Cressman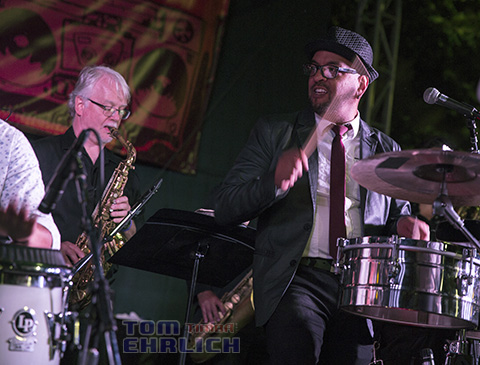 Omar Ledezma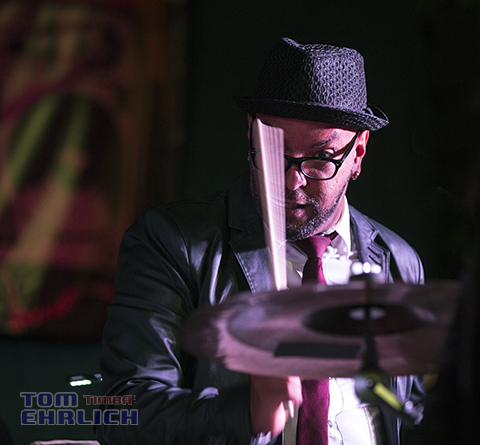 Omar Ledezma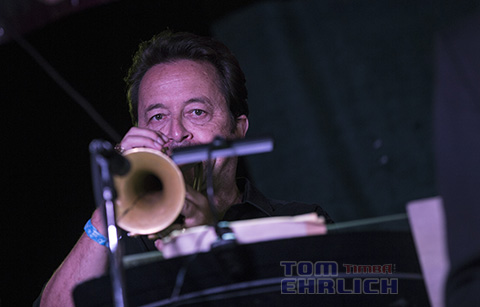 Steffen Kuehn co-leader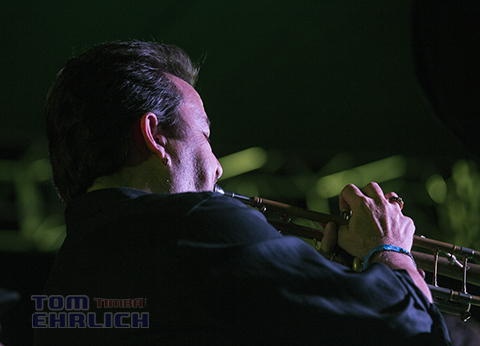 Steffen Kuehn co-leader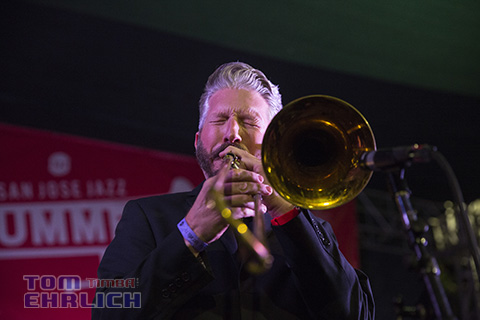 ROBERT GLASPER EXPERIMENT
The night ended for me with R&B and jazz supergroup lead by pianist Robert Glasper.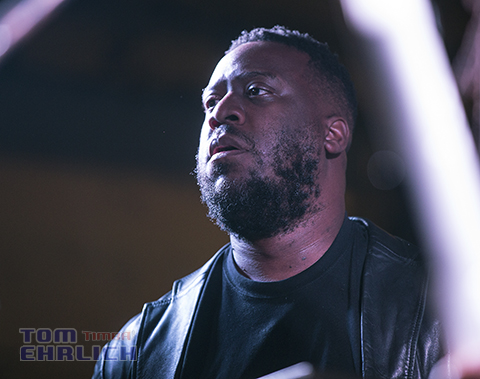 Robert Glasper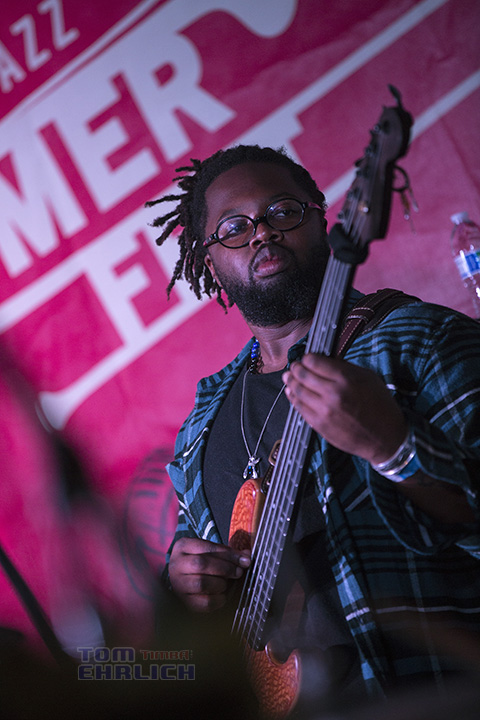 Burniss Travis II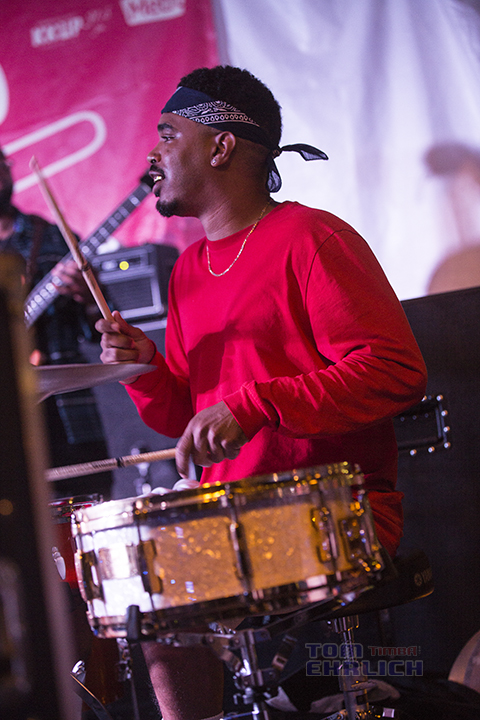 Justin Tyson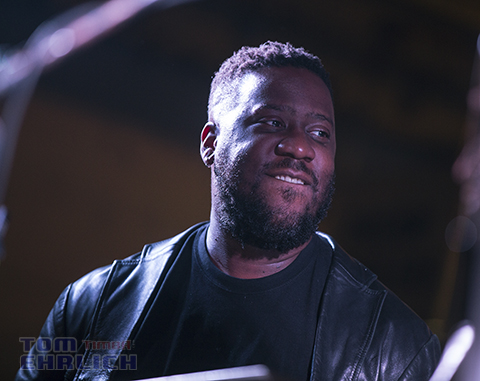 Robert Glasper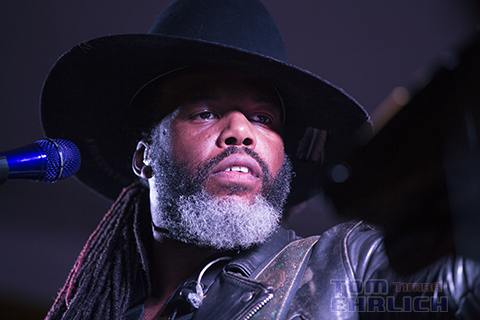 Casey Benjamin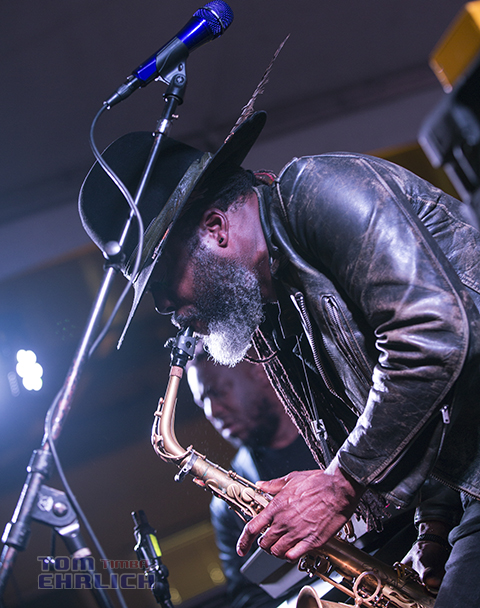 Casey Benjamin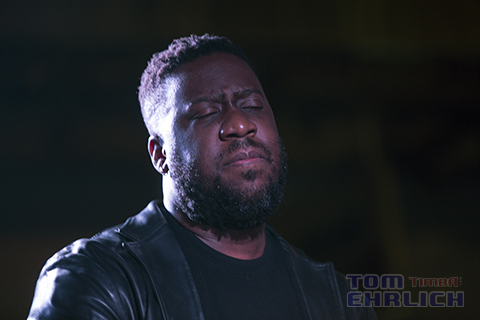 Robert Glasper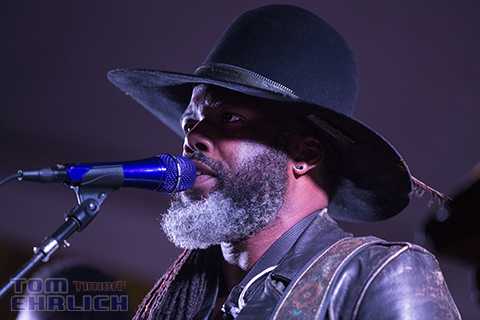 Casey Benjamin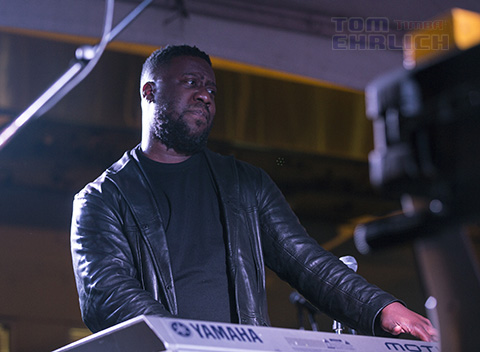 Robert Glasper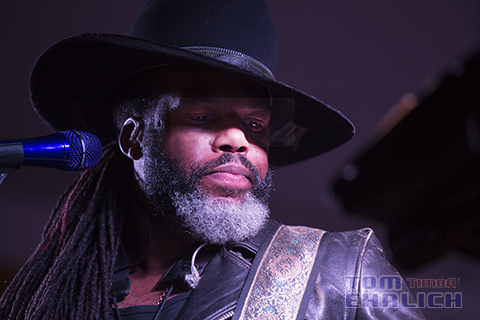 Casey Benjamin
Tuesday, 23 August 2022, 04:44 PM