Indice - Table of contents
New Stuff
[hide]
Photos of the Day
[hide]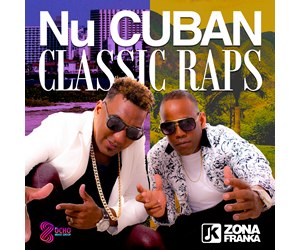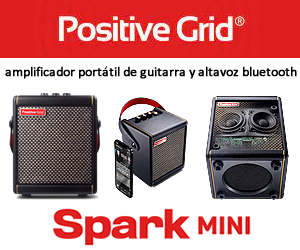 Tom Ehrlich - Afro-Cuban All Stars SF 2013 Part 1
AFRO-CUBAN ALL STARS
SF JAZZ CENTER, SAN FRANCISCO, CA
2/21/2013
PART 1 PRE-CONCERT PHOTOS
PHOTOS BY TOM EHRLICH © 2013
Juan De Marcos and the Afro-Cuban All Stars peformed four concerts at the new SF Jazz Center in San Francisco, CA. All four concerts were sold out. I attended two of the four concerts.
The following photos are from the sound check and pre-concert back stage photos for the concert on February 21, 2013. The actual concert photos of February 21, 2013 and photos from February 23, 2013 concert will be posted soon.
As Randall Kline, Artistic Director and Founder of SF Jazz said in his introduction, this group is one of the great orchestras performing in the world today - tight, swinging, great solos and just plain fun. On the two nights I attended, the crowd was on its feet most of the night.
THE BAND
JUAN DE MARCOS GONZÁLEZ - LEADER, SMALL PERCUSSION, TRES, VOCALS
EMILIO SUÁREZ - LEAD VOCALS AND CORO
EVELIO GATÁN - LEAD VOCALS AND CORO
JOSÉ GIL "GILITO" PIÑERA - LEAD VOCALS AND CORO
GLICERIA GONZÁLEZ - CORO AND KEYBOARD
LAURA LYDIA GONZÁLEZ - BASS CLARINET
JULITO PADRÓN - TRUMEPT, FLUGELHORN
YOANNY PINO - TRUMPET, FLUGELHORN
LÁZARO OVIEDO - TRUMPET, FLUGELHORN
ALBERTO PANTALEÓN - BASS
JOSÉ ANTONIO "TONY" MOREAUX - BONGO COWBELL
ANTONIO "PACHÁ" PORTUONDO - TIMBALES
ROLANDO "EL NIÑO MENTIRA" SALGADO - CONGAS
GLICERIA ABREU - PERCUSSION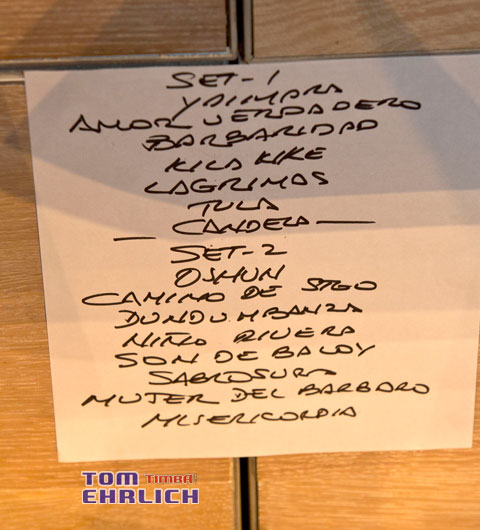 SET LIST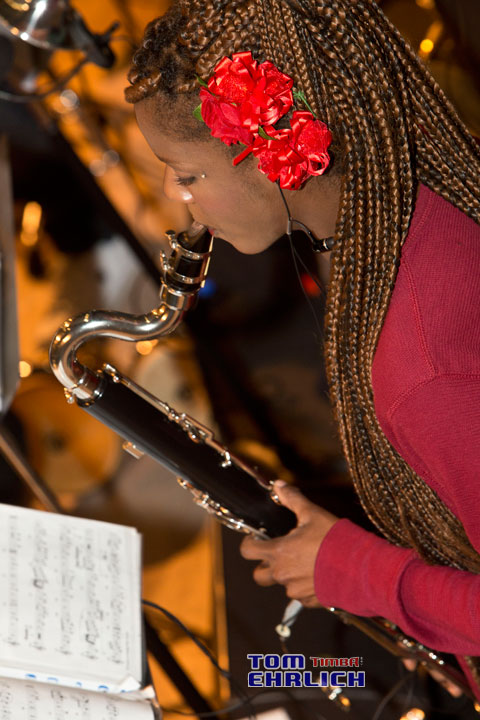 Laura Lydis González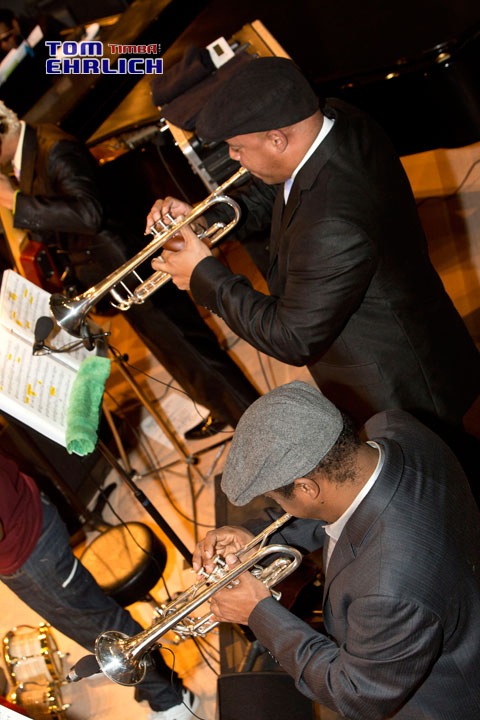 Julito Padrón (grey hat) and Lazaro Oviedo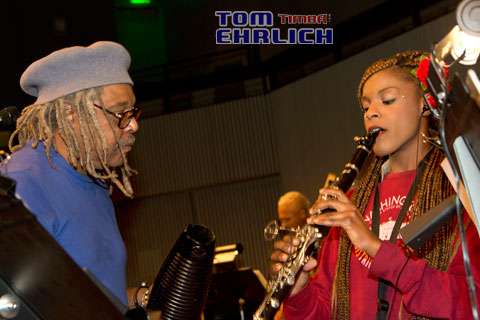 Juan De Marcos and his daughter Laura González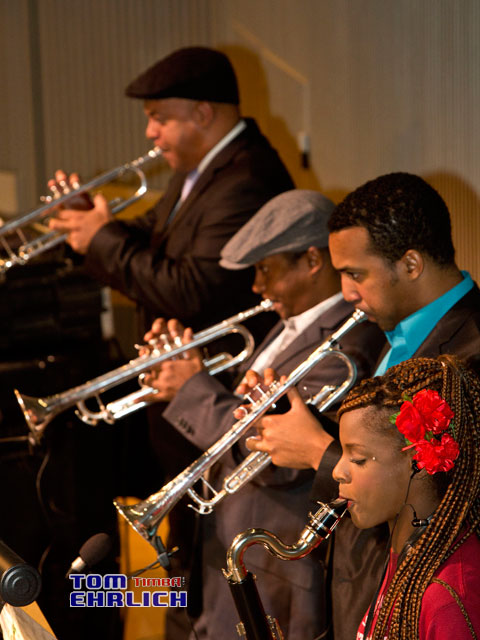 Horn section right to left - Lydia González, Yoanny Pino, Julito Padrón, Lazaro Oviedo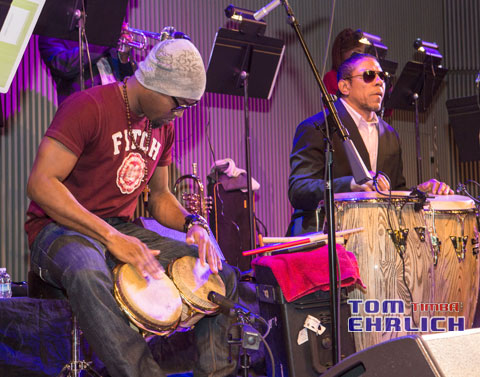 Tony Moreaux bongo and El Niño Mentira congas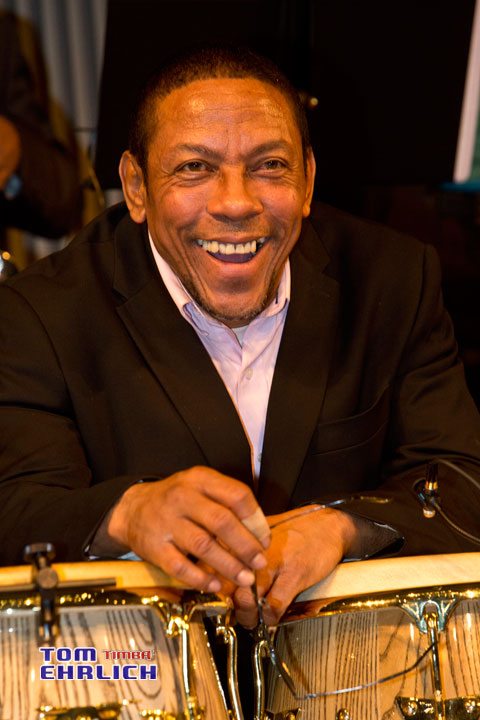 Rolando Ël Niño Mentira" Salgado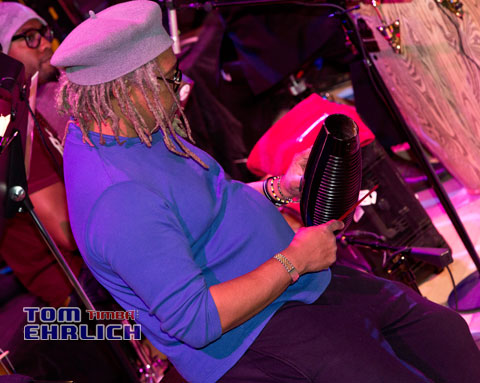 Juan De Marcos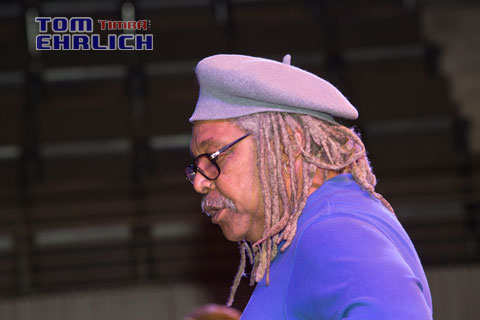 Juan De Marcos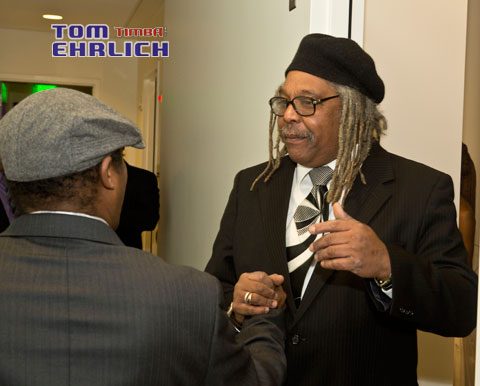 Juan De Marcos and Julito Padrón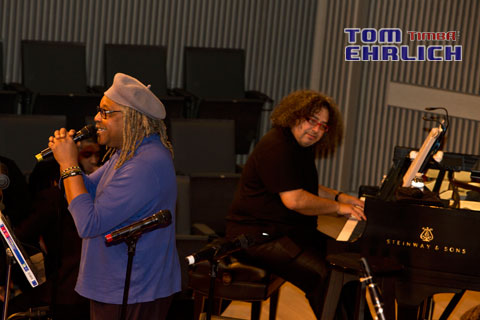 Juan De Marcos and Gabriel Hernández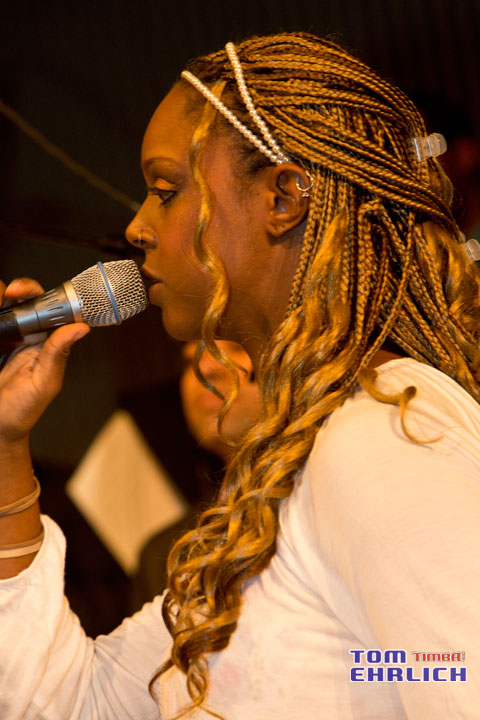 Gliceria González, older daughter of Juan De Marcos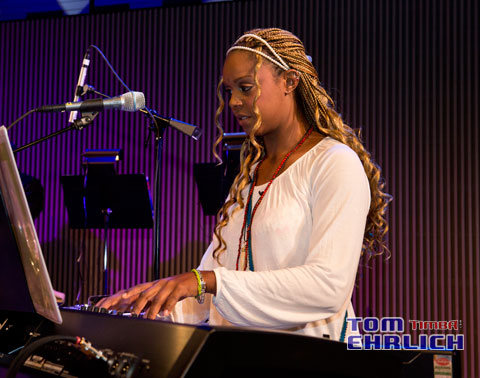 Gliceria González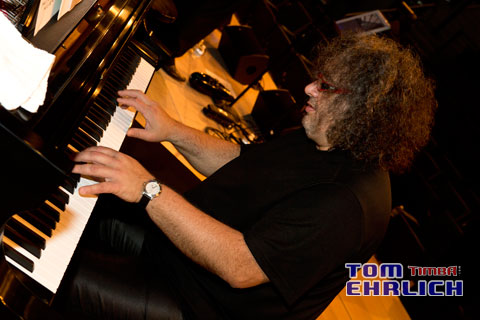 Gabriel Hernández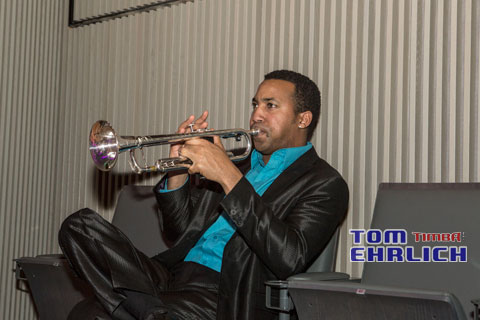 Yoanny Pino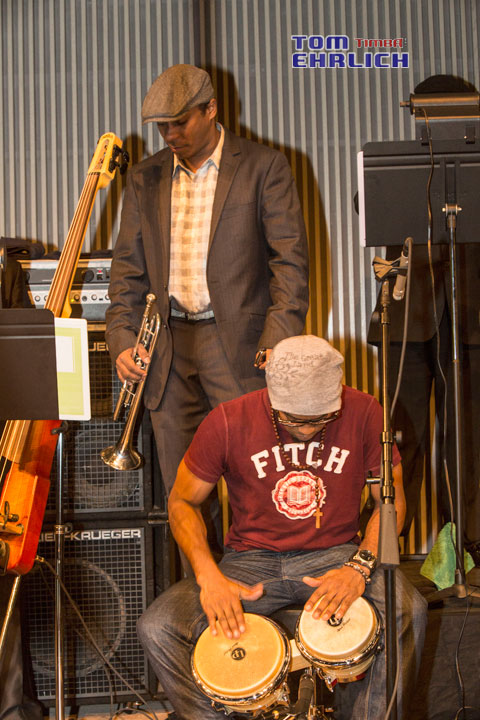 Tony bongo and Julito Padrón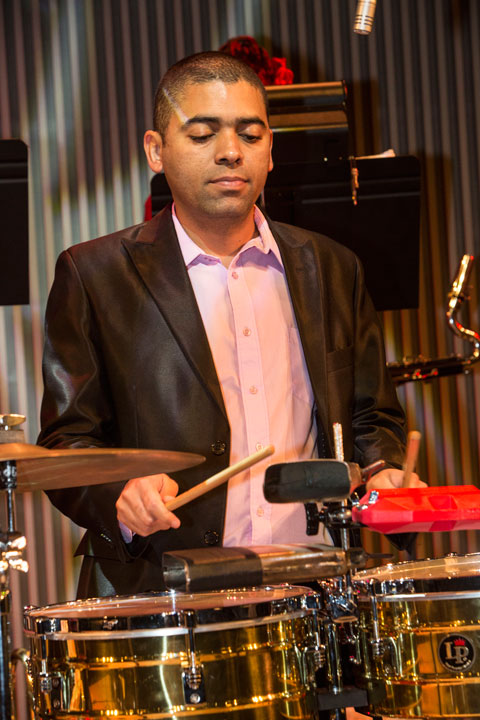 Antonio "Pacha" Portuondo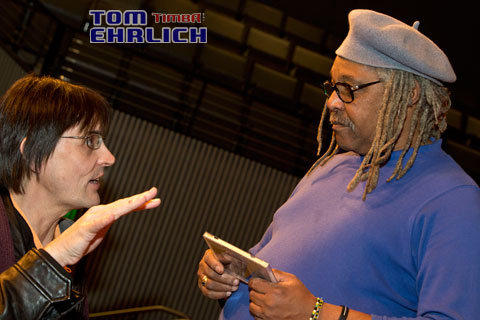 Kevin Moore and Juan De Marcos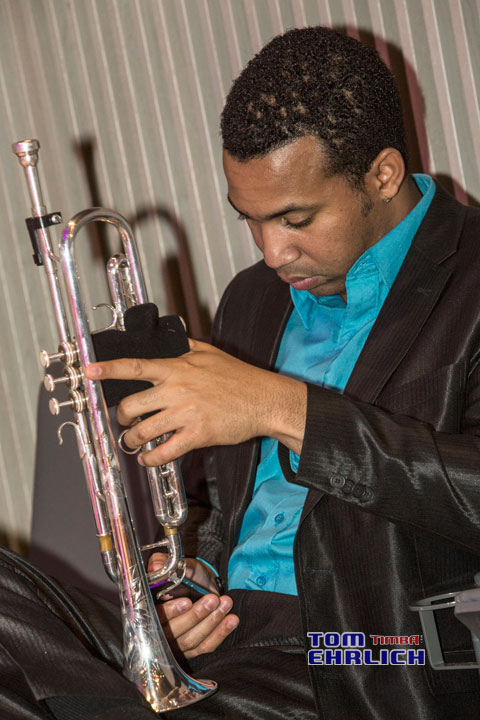 Yoanny Pino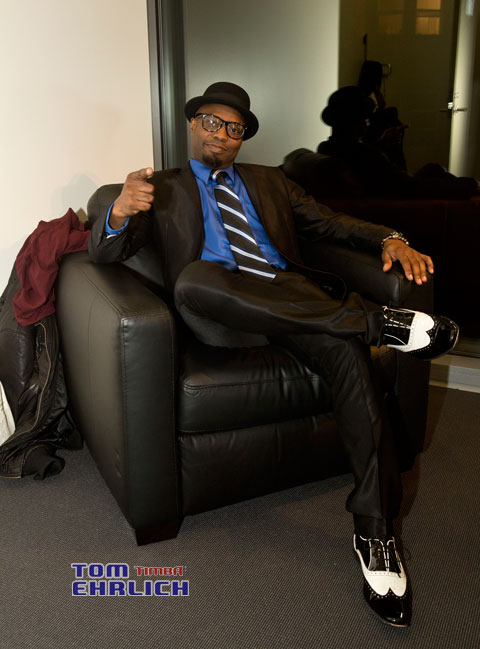 Tony Moreaux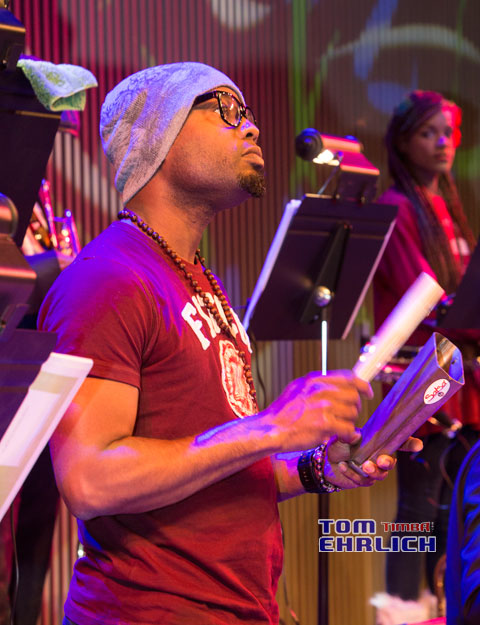 Tony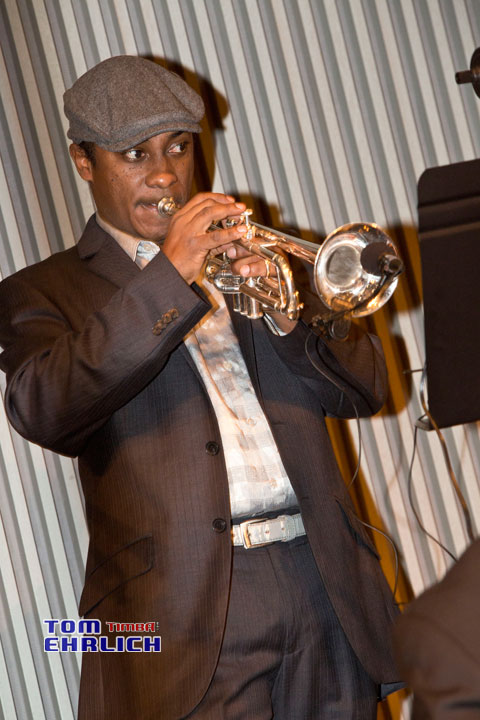 Julito Padrón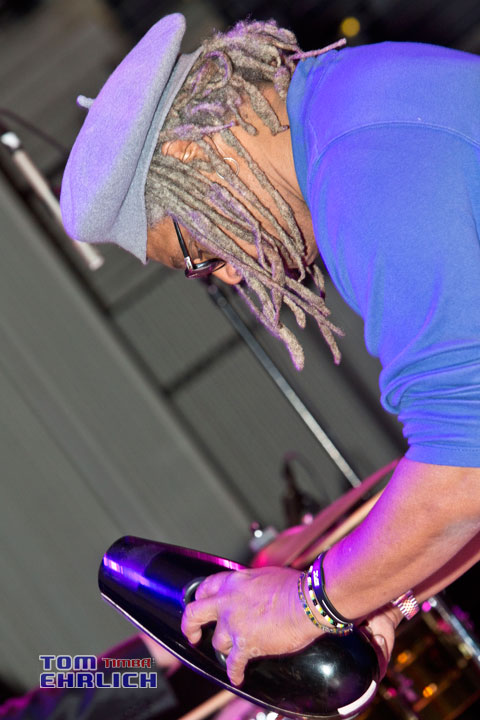 Juan De Marcos
Laura, Yoanny, Julito and Lazaro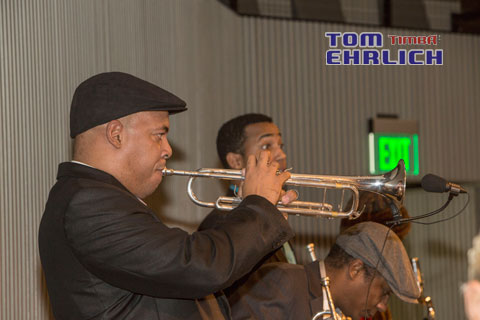 Lazaro Oviedo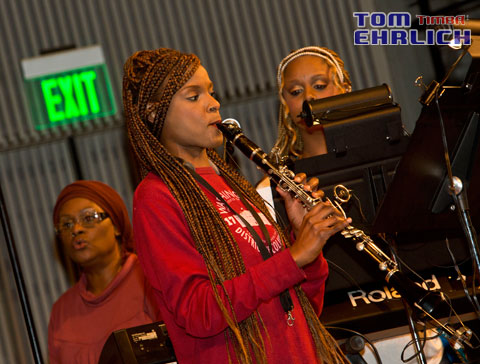 Laura clarinet, Gliceria (on left) mom and Gliceria (on right) sister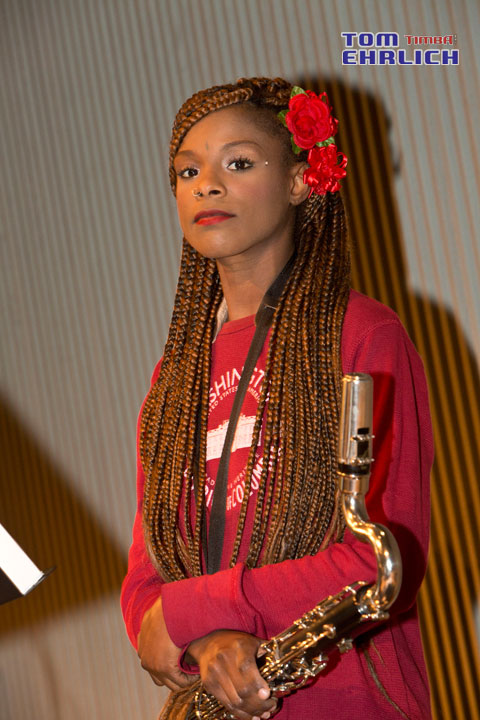 Laura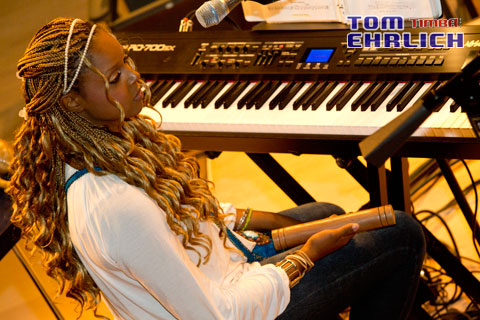 Gliceria González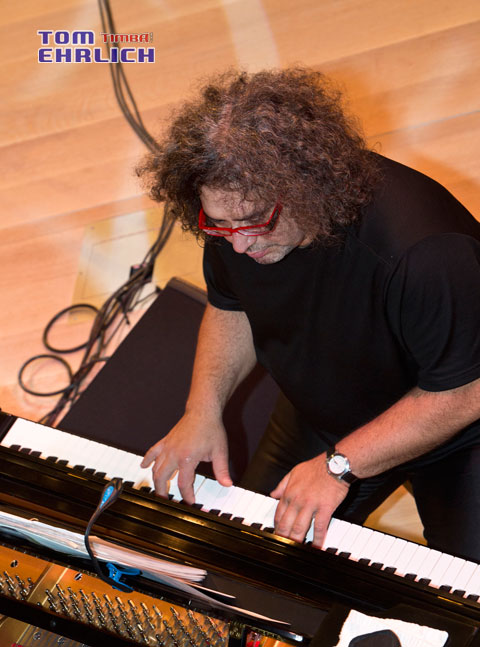 Gabriel Hernández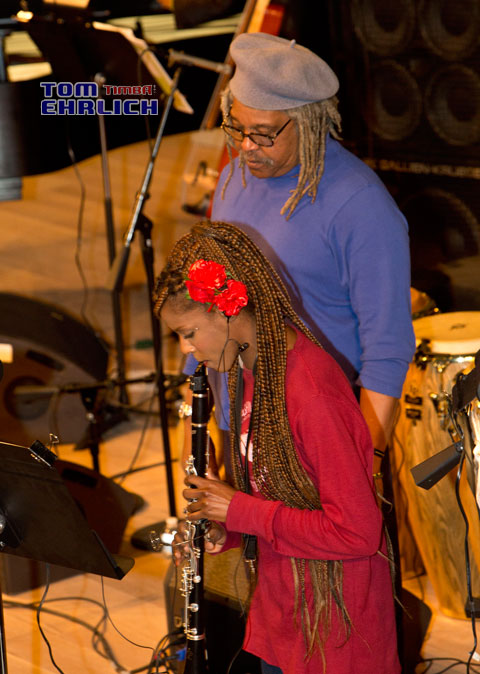 Laura and Juan De Marcos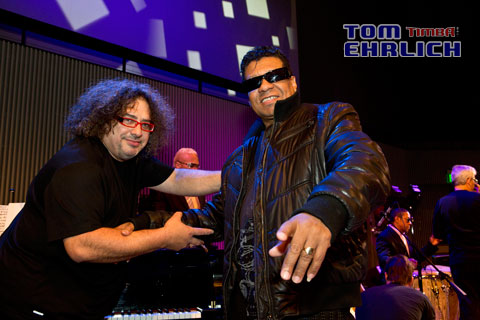 Gabriel and Evelio Galán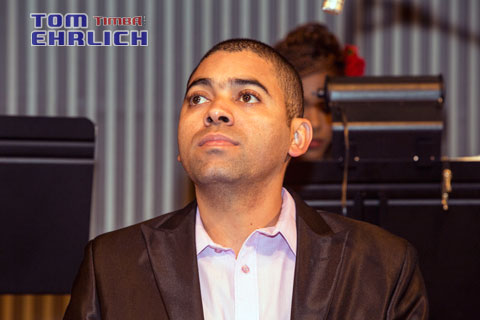 Pacha Portuondo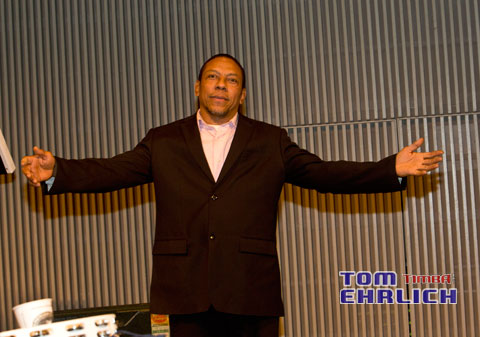 El Niño Mentira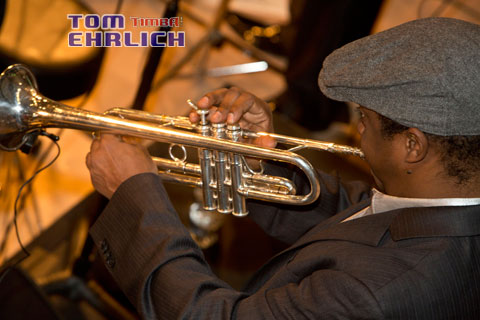 Julito Padrón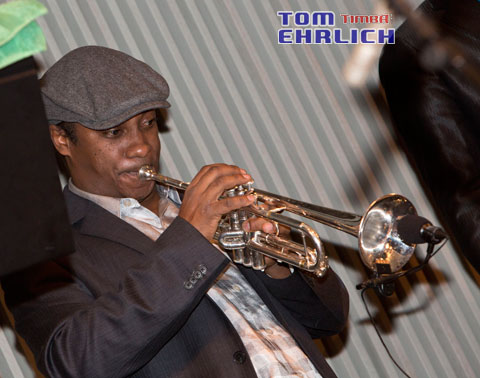 Julito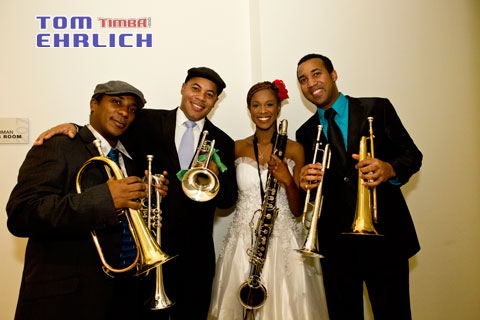 Metales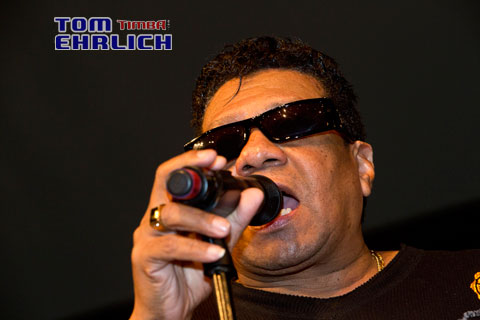 Evelio Galán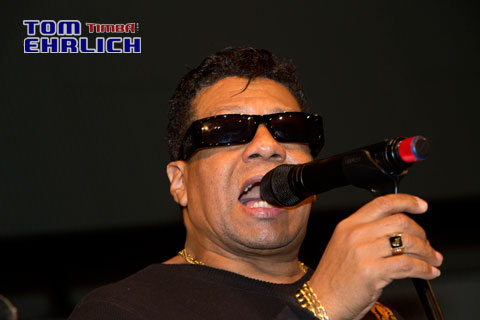 Evelio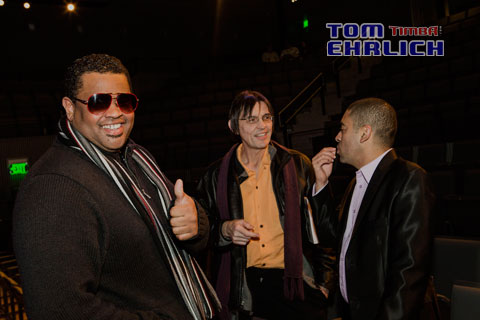 Gilito Piñera, Kevin Moore and Pacha Portuondo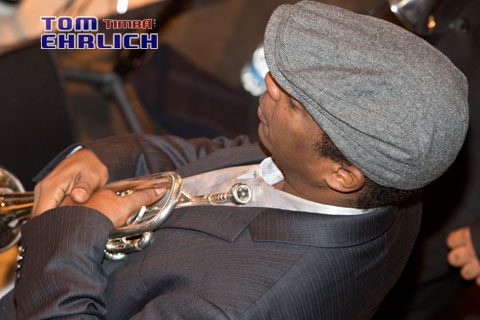 Julito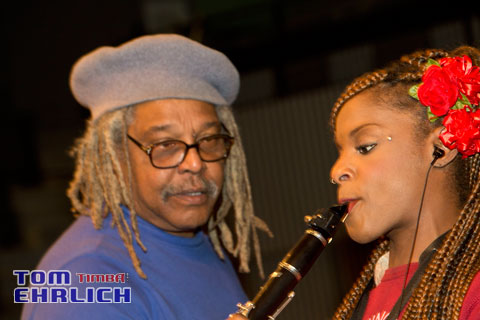 Laura and Juan De Marcos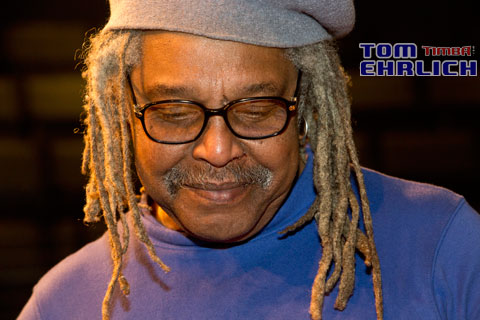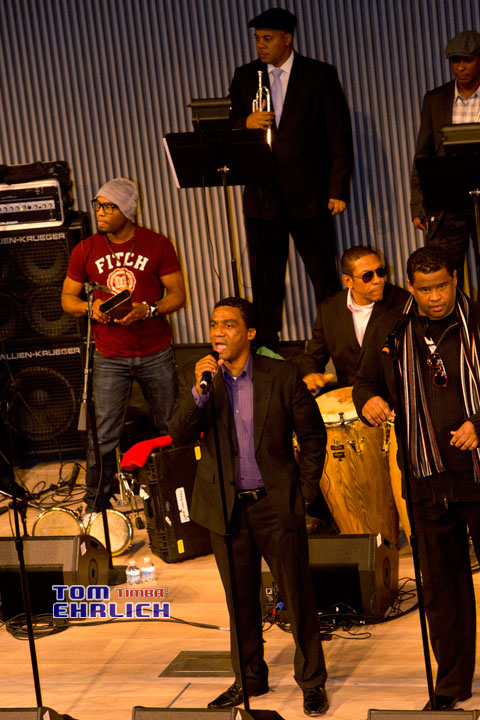 Emilio Suárez, singer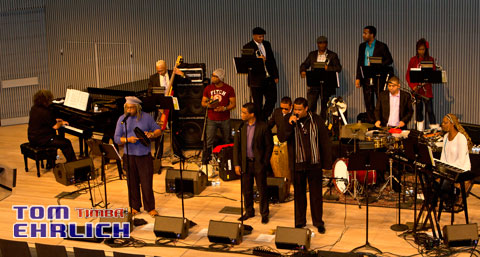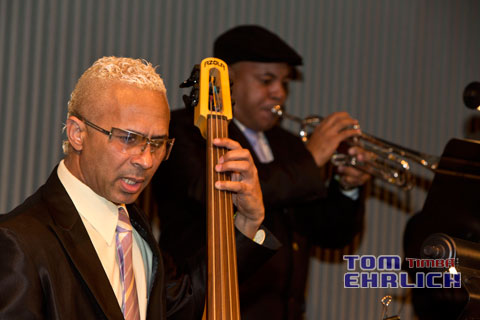 Alberto Pantaleón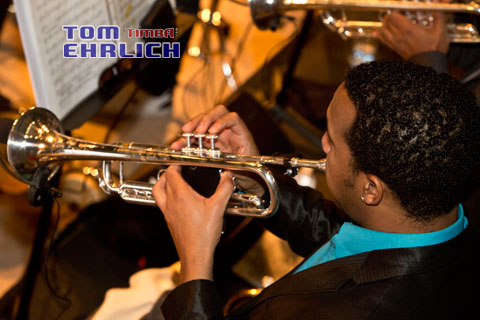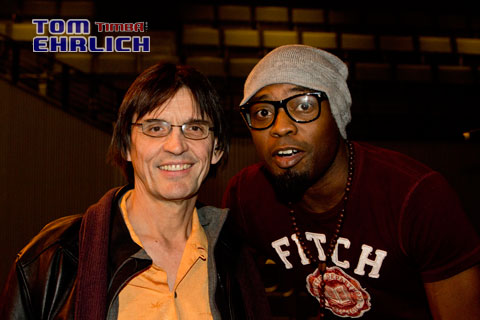 Kevin Moore and Tony Moreauz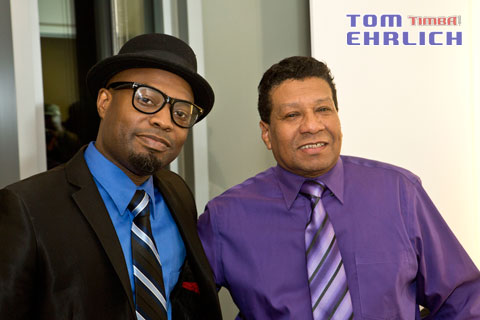 Tony and Evelio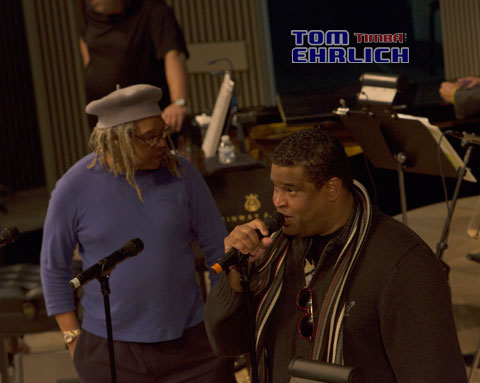 Gilito Piñero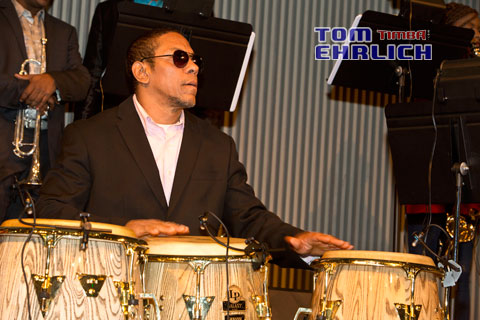 Rolando Salgado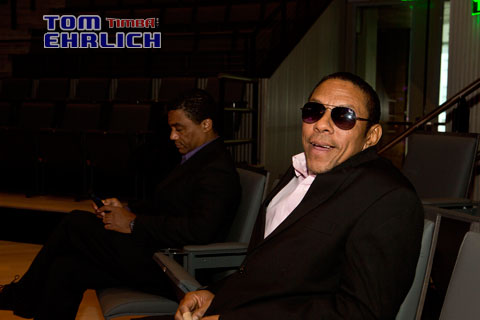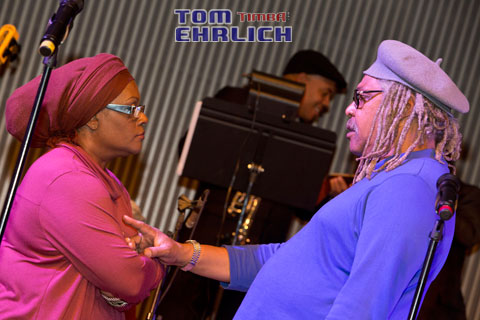 Husand (Juan De Marcos and Wife (Gliceria Abreu)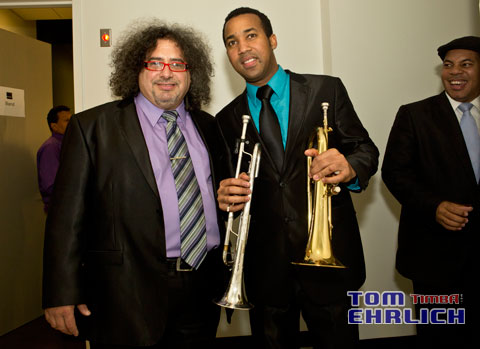 Gabriel and Yoanny and half of Lazaro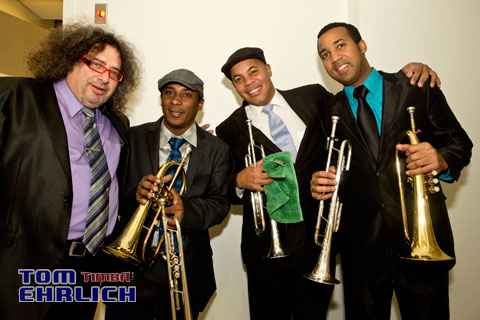 Gabriel, Julito, Lazaro, Yoanny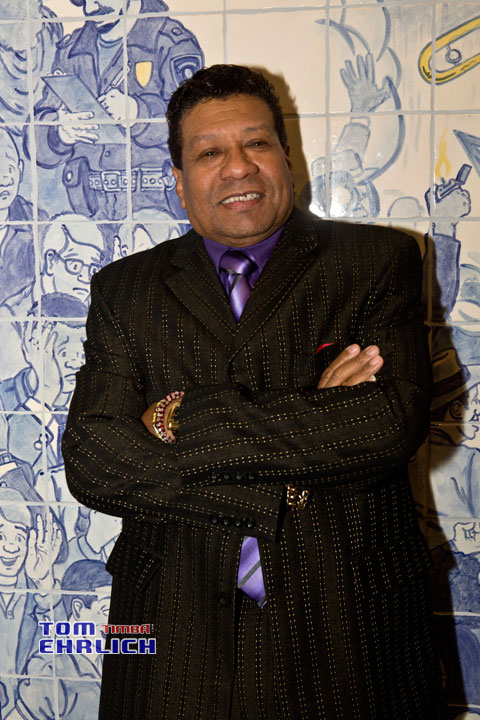 Evelio Galán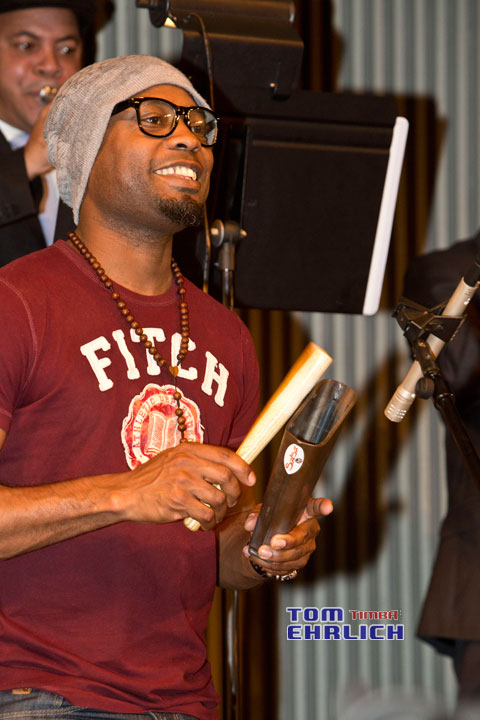 Tony Moreaux
Sunday, 03 March 2013, 08:07 AM