Tom Ehrlich - Artes de Cuba 2018 part 3
ARTES DE CUBA
KENNEDY CENTER, WASHINGTON, D.C.
PART 3 - MAY 19, 2018
TEXT AND PHOTOS BY TOM EHRLICH © 2018
Here are the photos from the beginning of my third day at the festival. Given the number of photos I want to post from the third day, I will do two separate posts for my third day. This post will include the free concert with Pepito Gomez Band billed as "Guantanamera Celebration".
In addition to performing every night I was there in the after party "Noches Cubana", Pepito Gomez Band presented the free concert on my third day at the festival.
This concert was produced by DJ Asho (Ariel Fernandez Diaz).
This super talented group rocked the house every time they played. They are all first call players in the New York City music scene. Pepito Gomez and Ariacne are band leaders.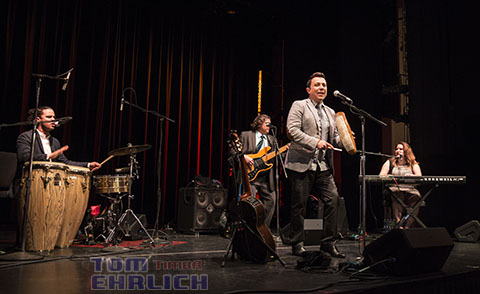 Yusnier Bustamante (congas), Benjamin Willis (bass), Pepito Gomez (vocals) and Ariacne Trujillo (piano)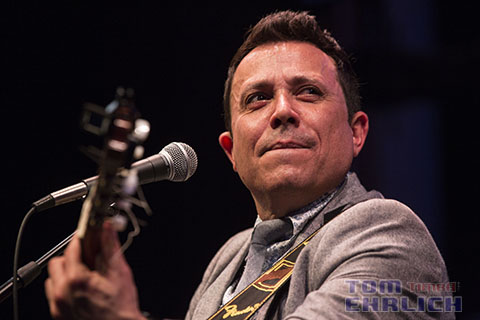 Pepito Gomez
Leader of the band, Pepito has had a long illustrious career. He was born in Camagüey Province, Cuba and after singing for some local small groups, became the lead singer of Maravilla de Florida, famous charanga group. He performed with Colé-Colé and Azúcar Negra and later joined Habana Ensemble, a band formed by members of Irakere. Pepito also toured with Compay Segendo and later became the lead singer of the original version of Pupy Y Los Que Son Son until he relocated to the United States. He just released a new project called Orquesta Akokan, oustanding modernized version of dance music from the 1950s.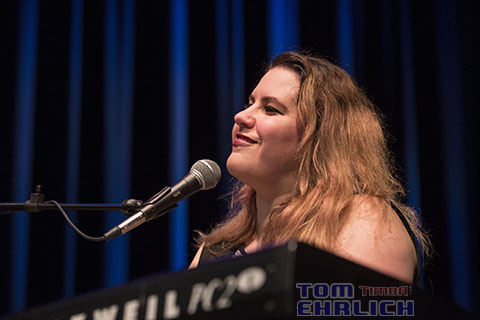 Ariacne Trujillo
Ariacne is a virtuoso pianist and vocalist who leads various music groups and has been a member of the all woman group Cocomama, as well as being the former pianist of Pedro Martinez Group. She is considered by many one of the best current timba pianist, but is also adept at playing jazz and European clasical music.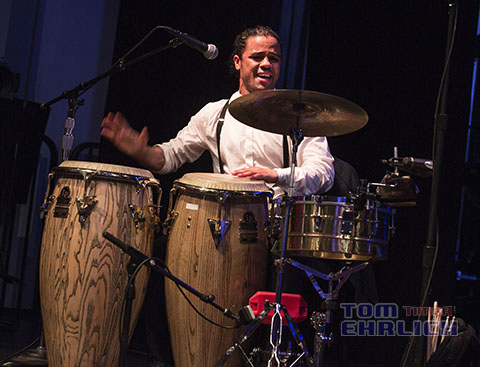 Yusnier Bustamante
Yusnier is one of the busiest percussionists in New York City performing with literally dozens of bands. In the Pepito Gomez Group he played congas and timbales at the same time.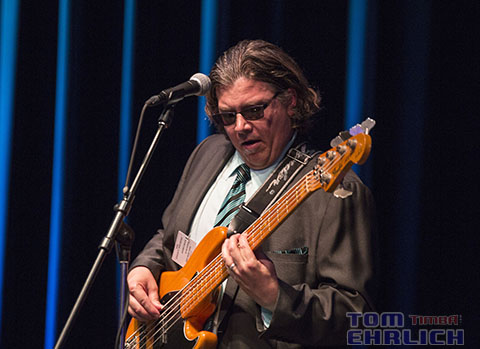 Benjamin Willis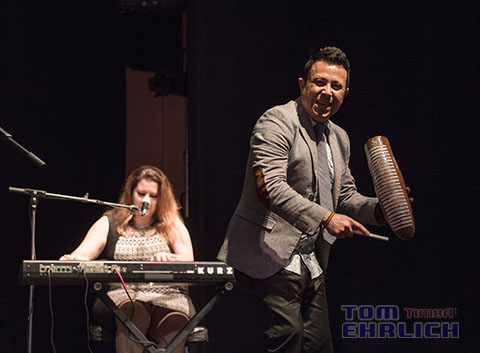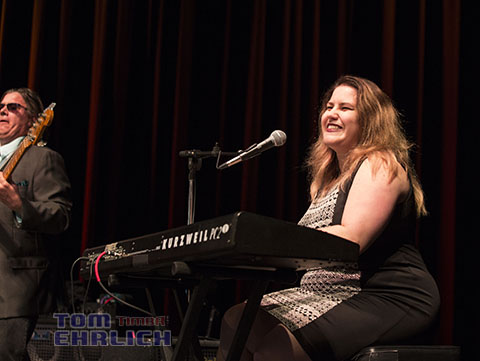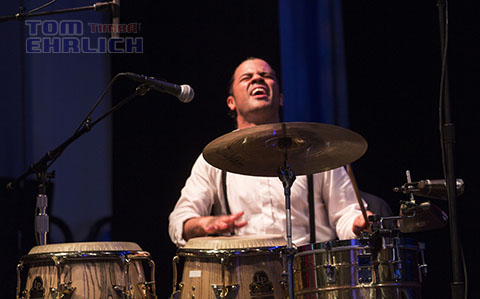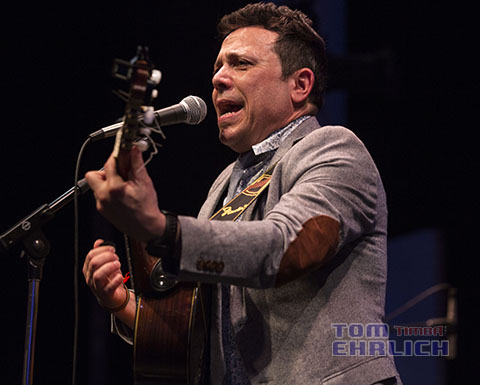 The concert ended with an extended version of Guantanamera with audience participation.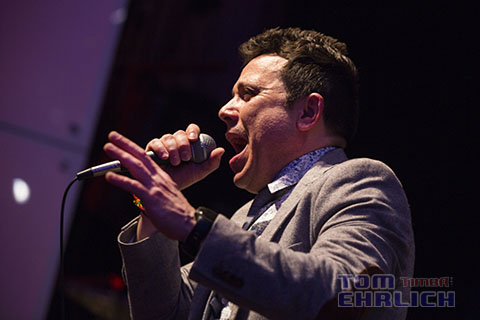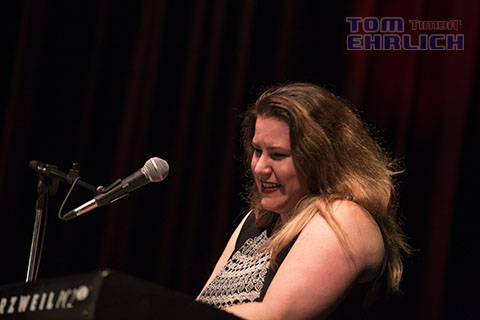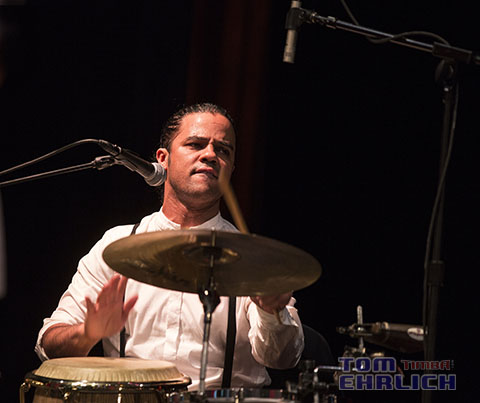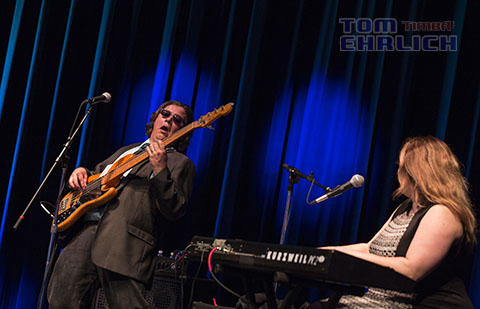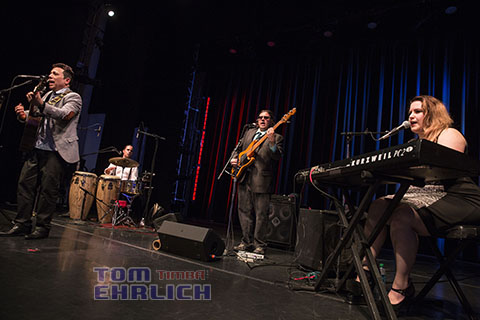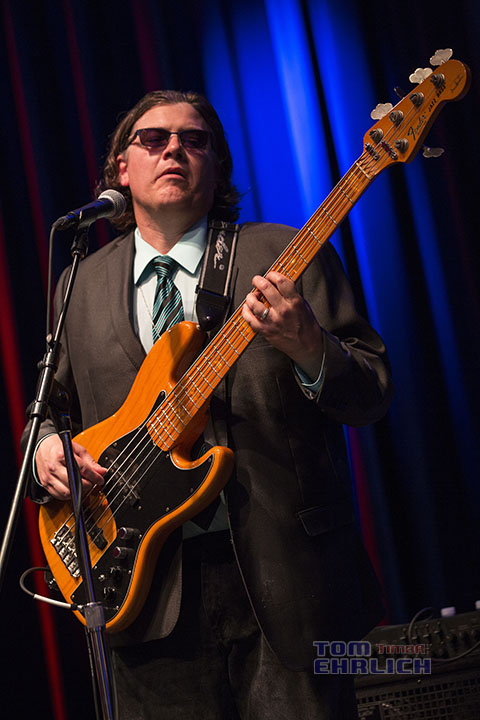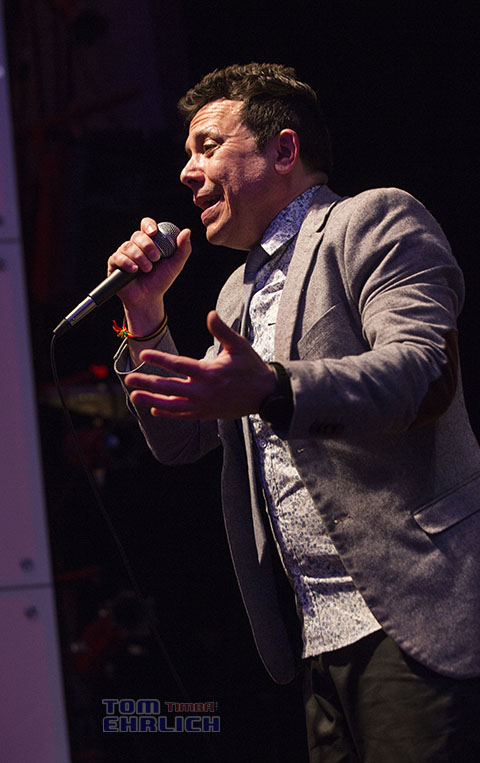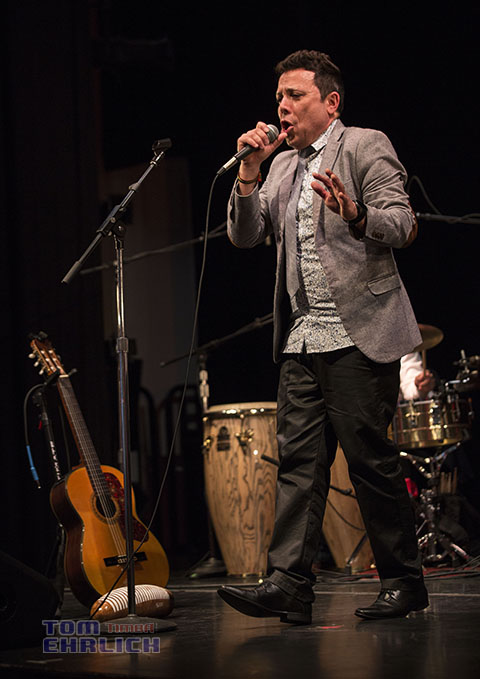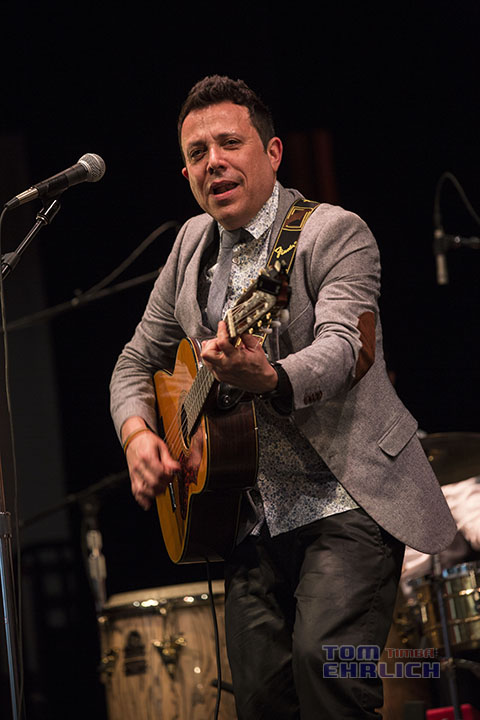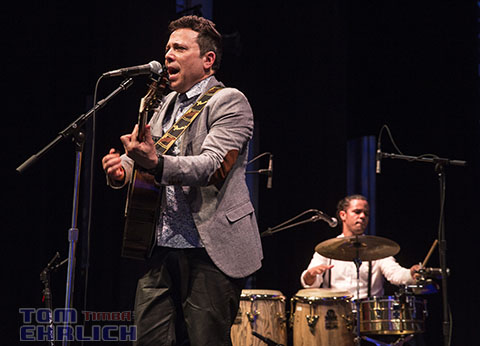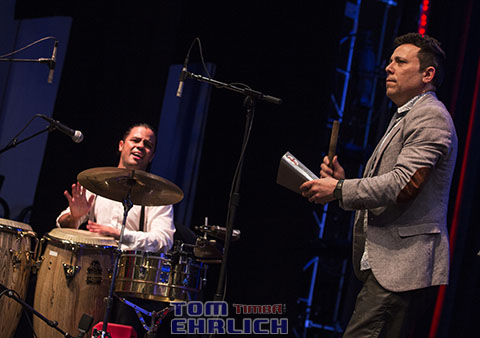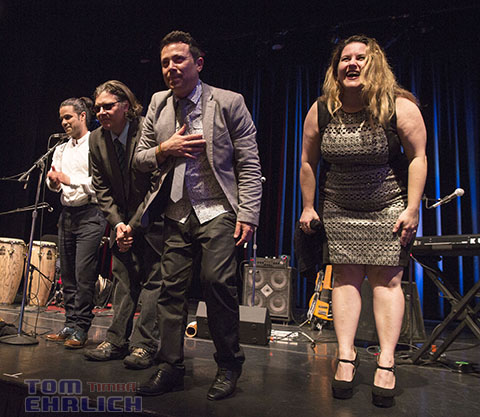 NOCHES CUBANA
At the end of the evening the Pepito Gomez Band performed at Noches Cubana. Unfortunatley i left a little early and missed the band playing with members of Los Van Van and other musicians who were at the Festival. Here are a few photos from their last performance.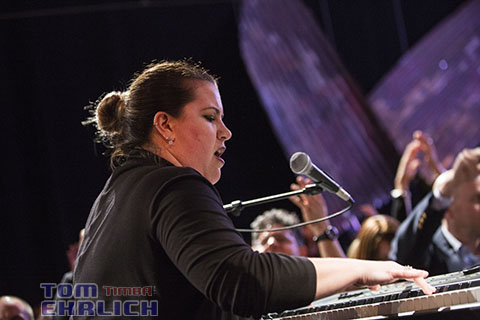 Ariacne Trujillo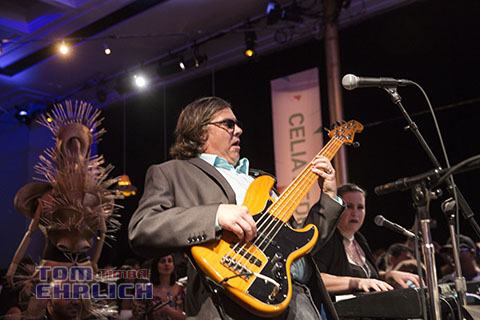 Benjamin Willis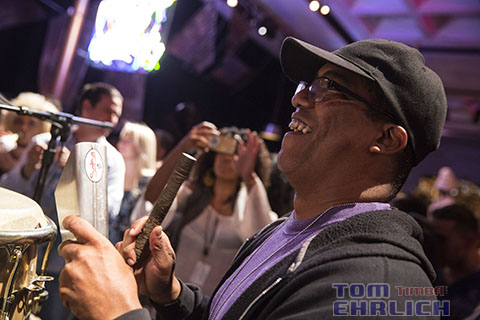 Leandro González percussionist for Tiempo Libre sits in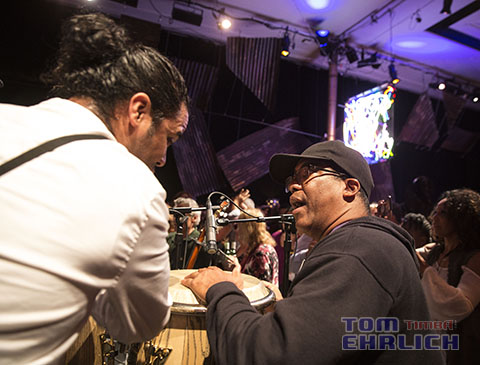 Yusnier Bustamante and Leandro González
UP NEXT IS A REPORT AND PHOTOS OF LOS VAN VAN'S PERFORMANCE
domingo, 03 junio 2018, 09:38 pm