Tom Ehrlich - 2016 Cuban Piano SF Jazz
EVOLUTION OF CUBAN PIANO SERIES
SF JAZZ CENTER, SAN FRANCISCO, CA
GONZALO RUBALCABA WITH PEDRITO MARTINEZ
AUGUST 11, 2016
PHOTOS BY TOM EHRLICH © 2016
San Francisco Jazz presented an incredible five night series of some of the greatest Cuban pianists on the scene today. The series started with pianist, band leader, educator and education director for SF Jazz Rebecca Mauleon giving a history of Cuban piano with her group, followed by four nights of different pianists all accompanied by phenom Pedrito Martinez. I was unable to attend all four nights, but had the honor of attending two nights.
What follows are some photos from the first night with masters Gonzalo Rubalcaba and Pedrito Martinez. I will post a report on the other night I attended soon.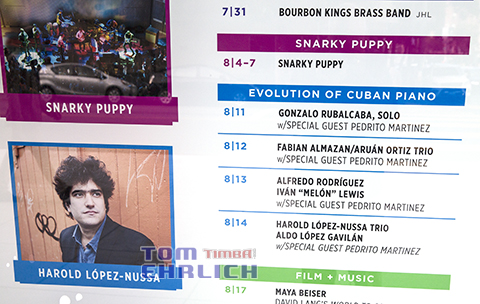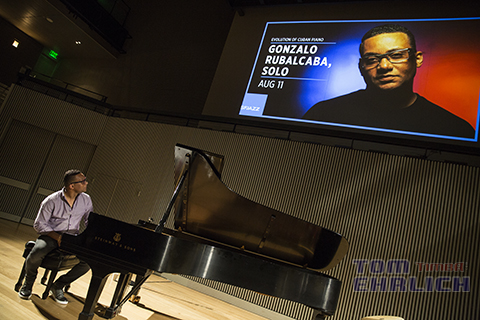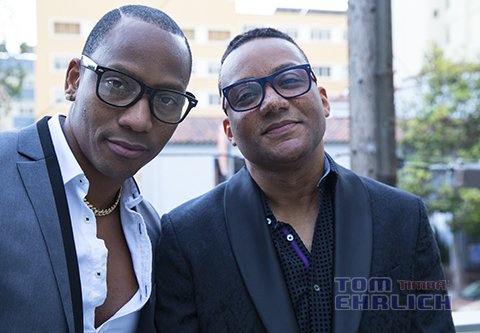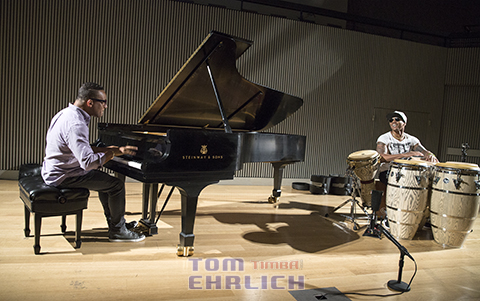 Gonzalo and Pedrito during sound check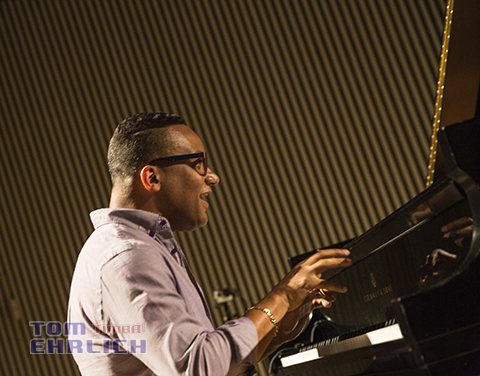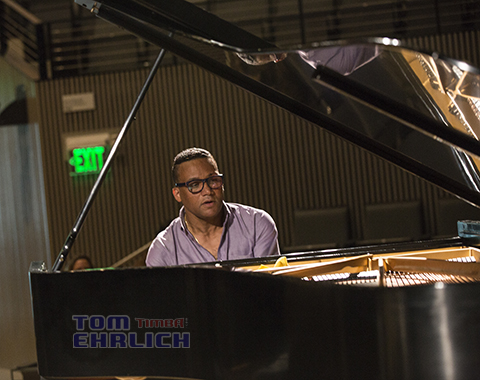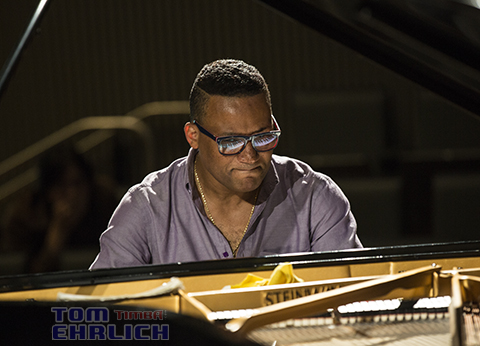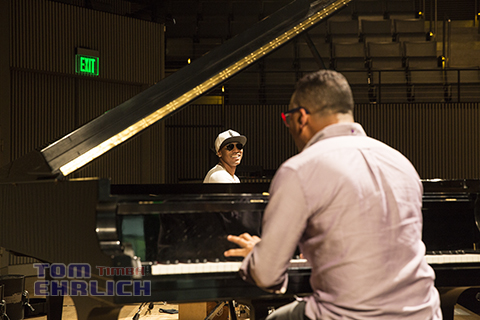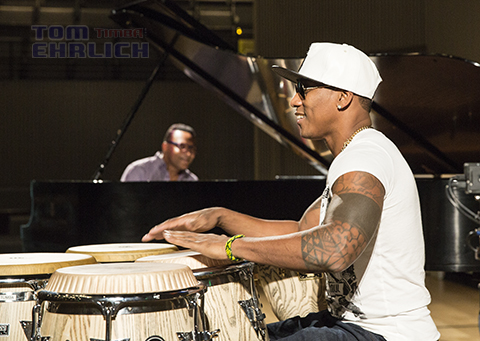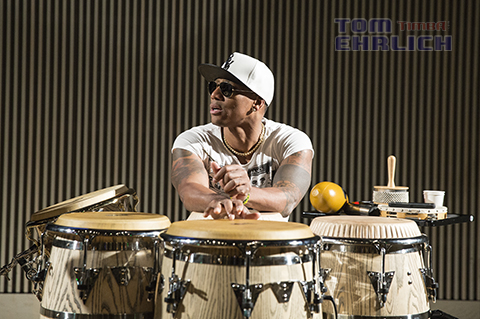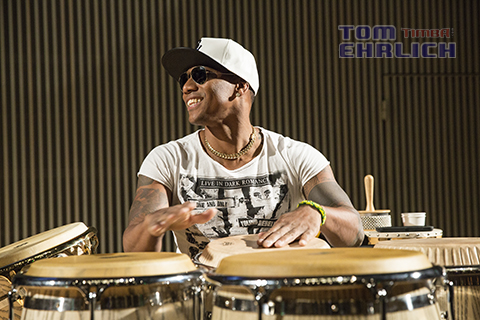 CONCERT PHOTOS
Gonzalo started the concert playing solo piano for over an hour, mesmerizing the audience with his beautiful compositions and incomparable touch creating sounds with the piano I have never heard before.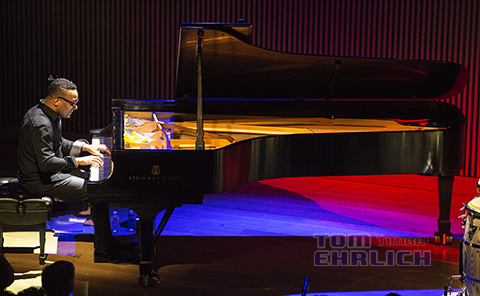 Pedrito Martinez joined Gonzalo for the last three songs of the set, Pedrito usually plays high energy with hard hits, but during this set he displayed is ability to play soft beautiful patterns which blended perfectly with Gonzalo's playing.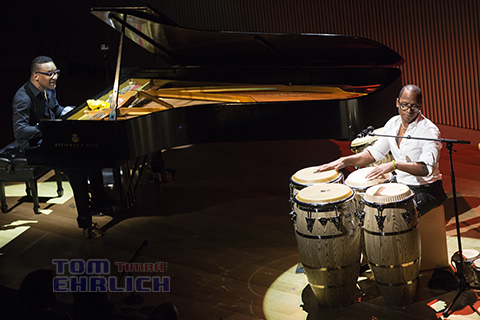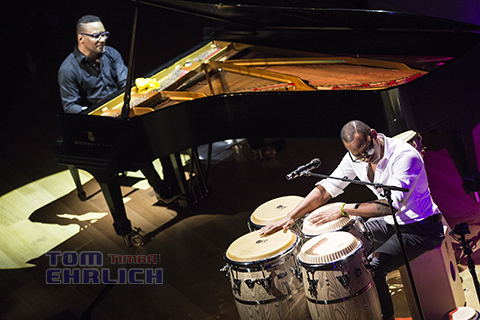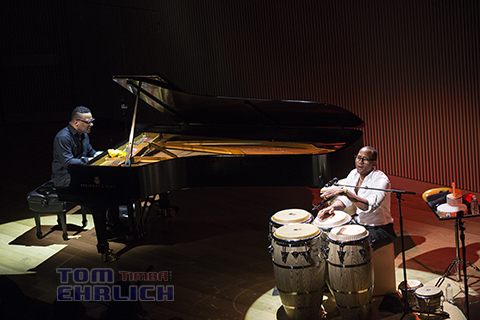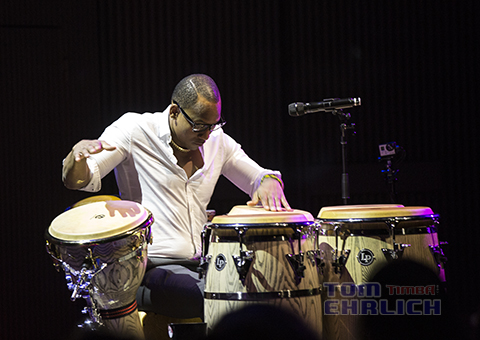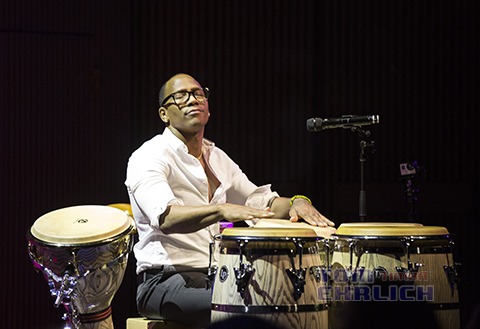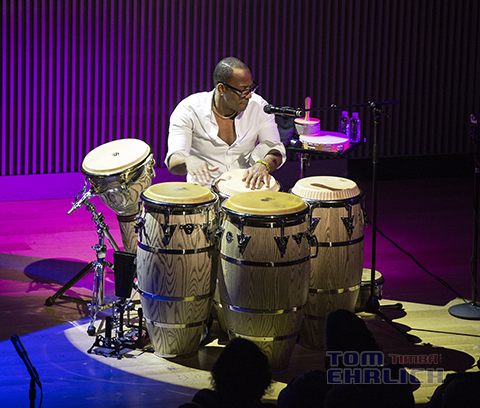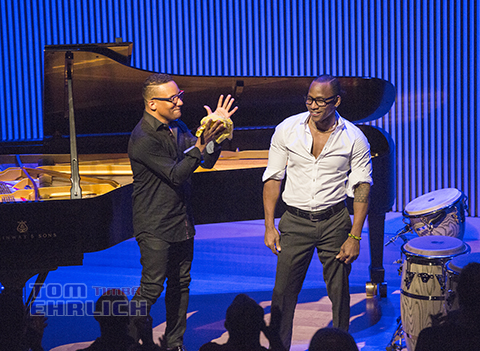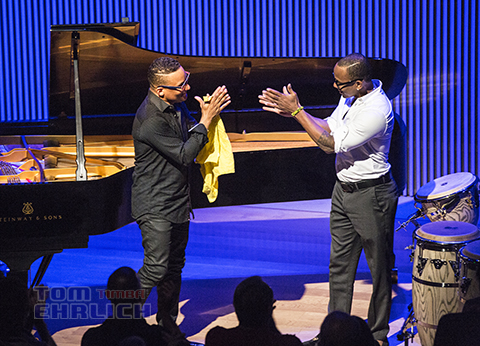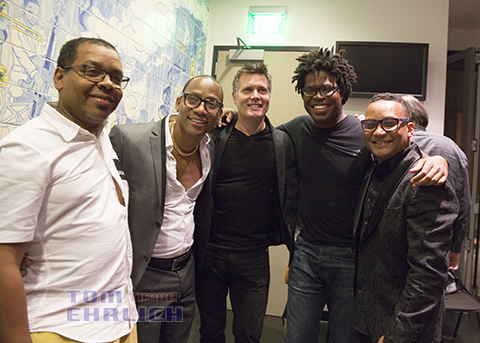 Back stage with members of Ivan "Melon" Lewis's band who played two days later. From left to right Roman Filiu, Pedrito Martinez, Jim Branly, Melon and Gonzalo Rubalcaba. Every misician in this photo has played with Issac Delgado (Pedrito only recently but everyone else played with Issac during the 1990s).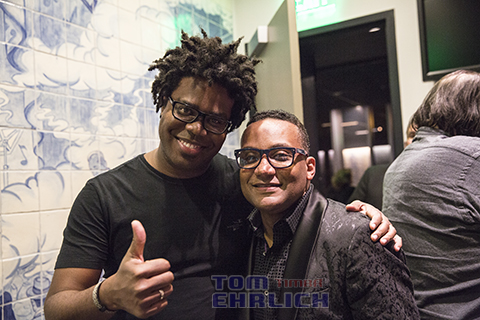 Melon and Gonzalo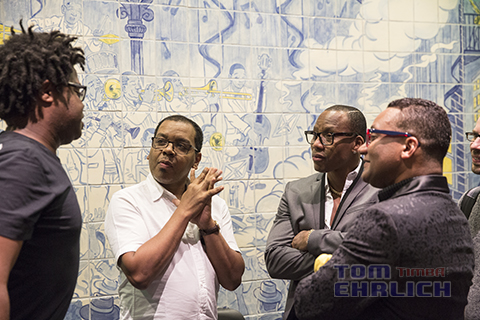 Melon entertaining the guys back stage
jueves, 05 septiembre 2019, 11:50 pm