Indice - Table of contents
Lo Nuevo
[hide]
Fotos Del Día
[hide]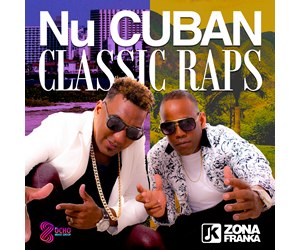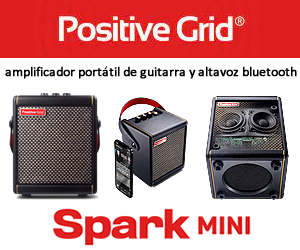 Tom Ehrlich - 11/23/2007 SOB's NYC
LARRY HARLOW AND THE LATIN LEGENDS
SOB's NEW YORK CITY
NOVEMBER 23, 2007

Latin Legends Band Members:

Larry Harlow - leader and piano
Chembo Corniel - congas
Louis Bauzó - bongó, batá and small percussion
Bobby Sanabria - timbales
Richie Viruete - trumpet
Mac Gollehon - trumpet
Lewis Kahn - trombone and violin
Sam Burtis - trombone
Máximo Rodríguez - bass
Emo Luciano - vocals
Substitute vocalist
Larry Harlow is a living legend of Salsa music. He is one of the first artists to be signed by the Fania record label and has been involved in hundreds of recordings as a piano player, leader and producer and is credited with revolutionizing the salsa sound. He is affectionately called "El Judio Maravilloso" (the marvelous Jew). As a teenager he went to Cuba for a vacation, fell in Cuban music and enrolled in the University of Havana studying Cuban music for two years. One of Larry's current bands, the Latin Legends Band, played at SOBs in New York City on November 23, 2007, the Friday after Thanksgiving, to a packed house.
The group was an all star band including salsa and latin jazz veterans Louis Bauzó, Lewis Kahn and Sam Burtis, first call trumpeters Richie Viruete and Mac Gollehon, young great vocalist Emo Luciano (he has his own salsa group also) and two of the major percussionists in New York City, Chembo Corniel and Bobby Sanabria. Bassist Máximo Rodríguez is one of the great, first call Latin Music bass players in New York City and is the regular bass player for another salsa super group, Spanish Harlem Orchestra. Louis Bauzó is the co-leader of another excellent New York City salsa band Grupo Caribe (their new cd is "Somos Caribeños"), as well as being a teacher and band leader at the Harbor Conservatory of Music in NYC and the co-founder and curator of the Raíces Latin Music Collection (a Latin Music Archive). I'll be doing a separate report on this soon. Chembo Corniel is the leader of his own group (his new cd is "For the Rest of Your Life") and Bobby Sanabria also leads a few big bands and a latin jazz group and his latest cd, "Big Band Urban Folk Tales" was nominated for a grammy this year. Sanabria also teaches at both the Manhattan School of Music and the New School. Reports on gigs of Sanabria's and Chembo's groups will be presented shortly.
I have seen this group many times over the last few years and they always swing. There are no weak links in this band and Harlow, after performing for over 40 years, still plays a mean piano and knows how to get this band to sound great every time they get on the band stand.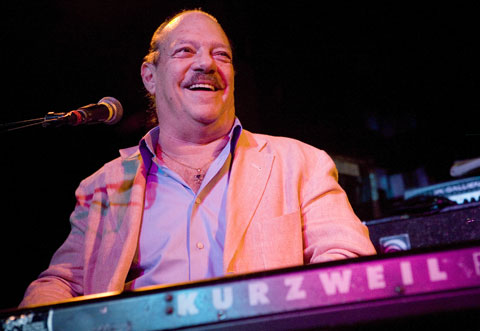 Larry Harlow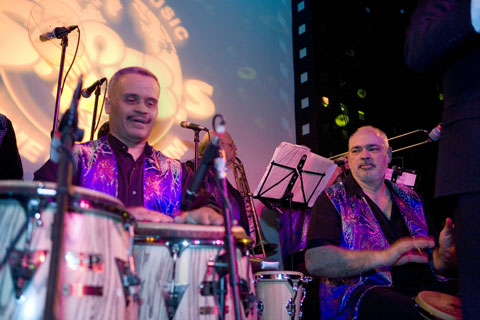 Chembo Corniel congas and Louis Bauzó bongo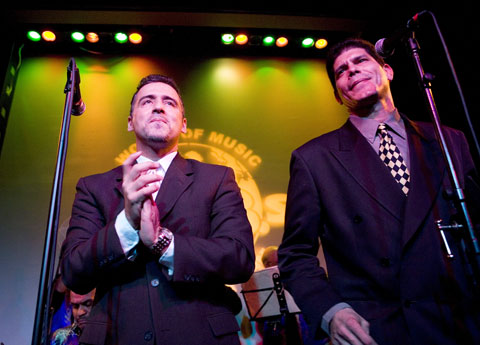 Emo Luciano and Other Singer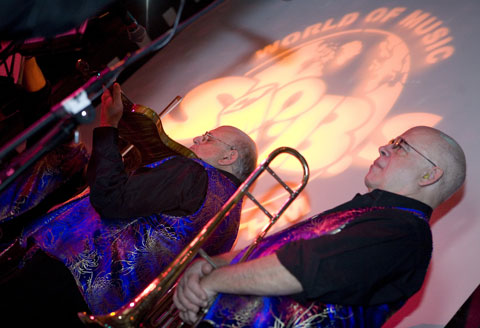 Lewis Kahn violin and Sam Burtis trombone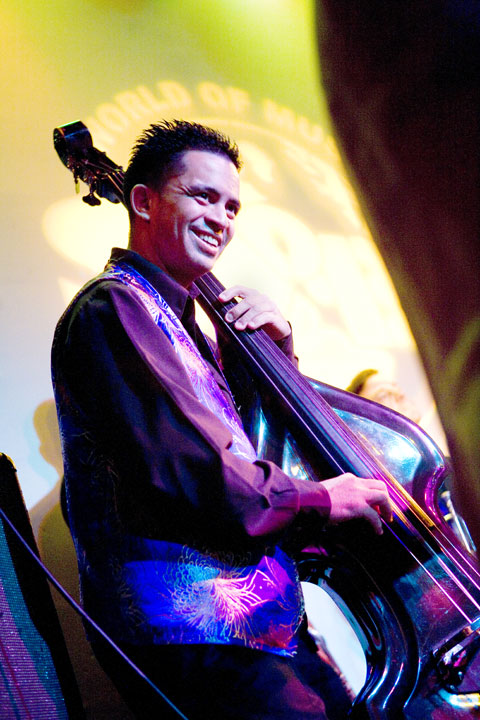 Máximo Rodríguez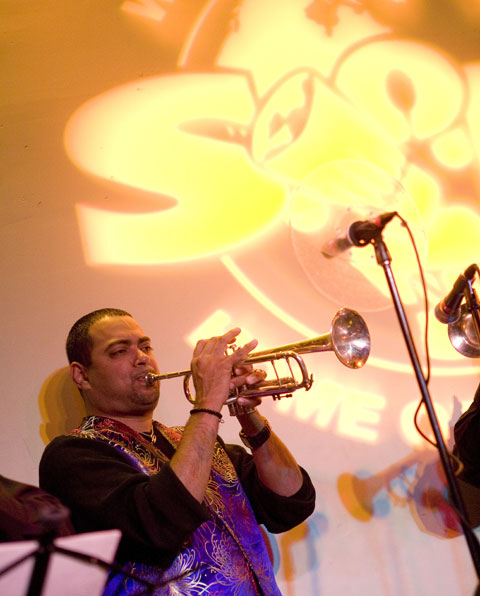 Ritchie Viruete trumpet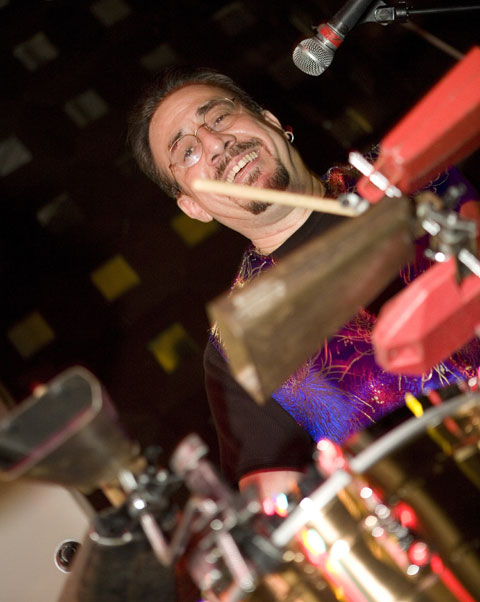 Bobby Sanabria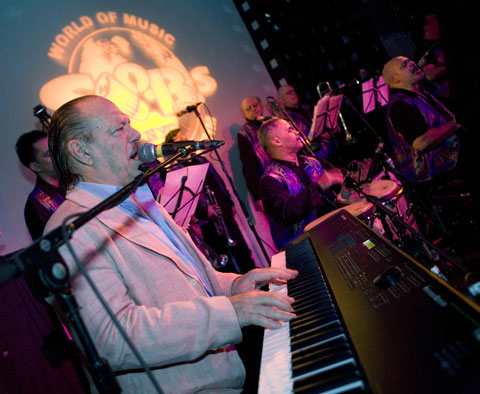 Larry Harlow piano and singing coros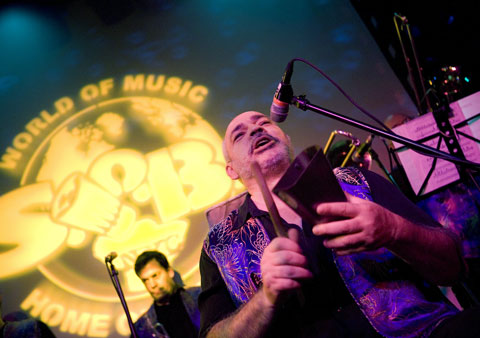 Louis Bauzó bell and Mac Gollehon in background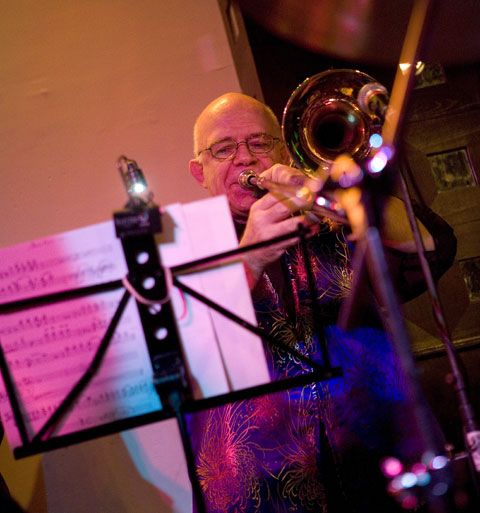 Sam Burtis trombone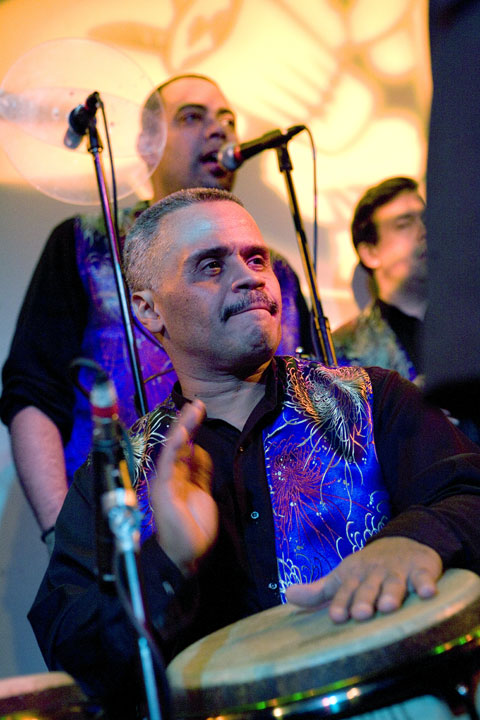 Chembo Corniel congas and Richie Viruete singing coro in background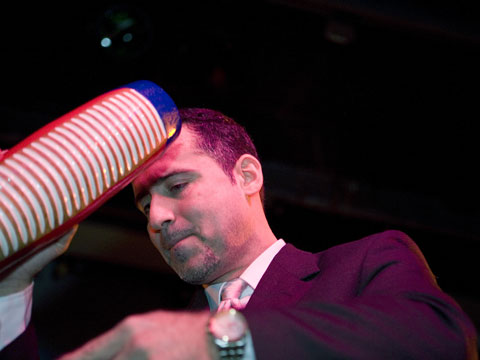 Emo Luciano vocals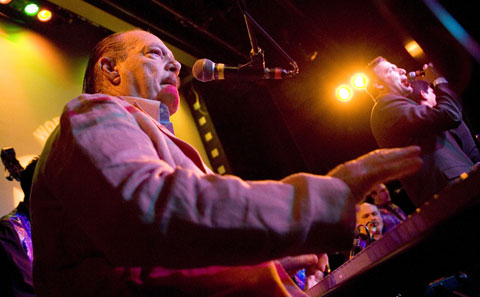 Larry Harlow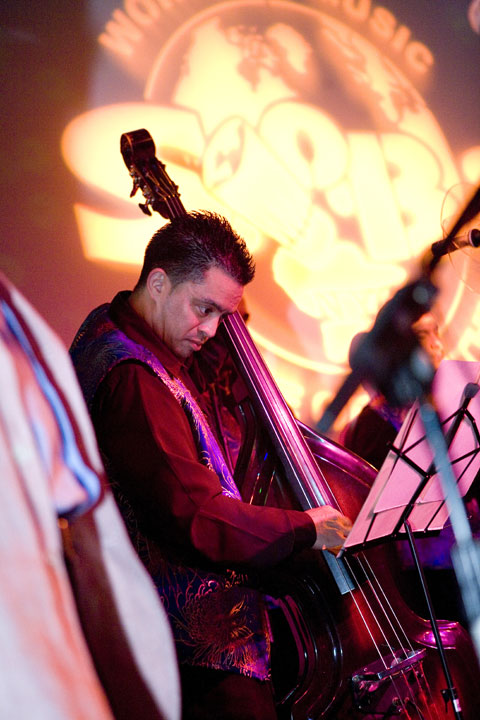 Máximo Rodríguez bass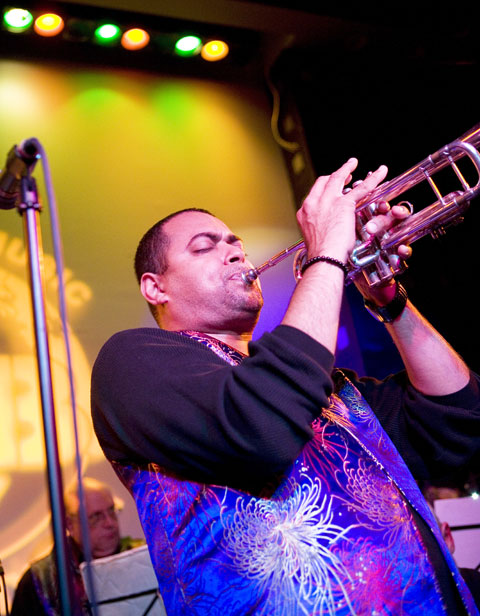 Richie Liruete trumpet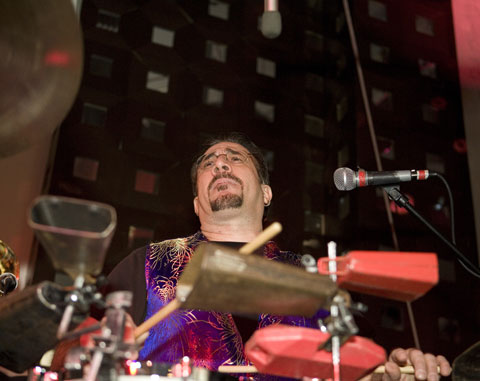 Bobby Sanabria timbales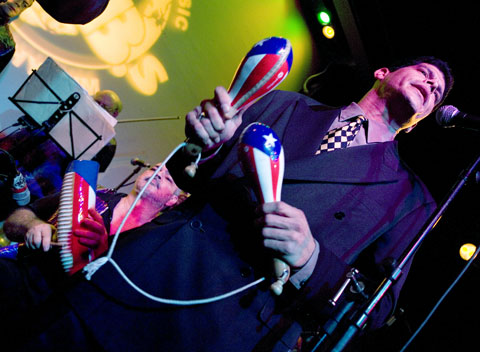 Vocalist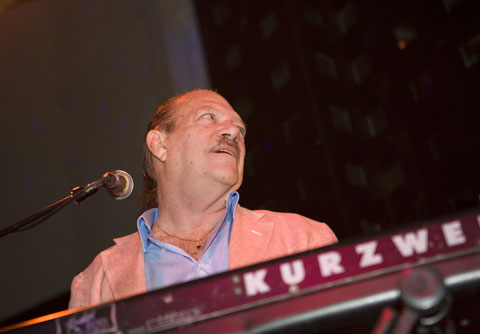 Larry Harlow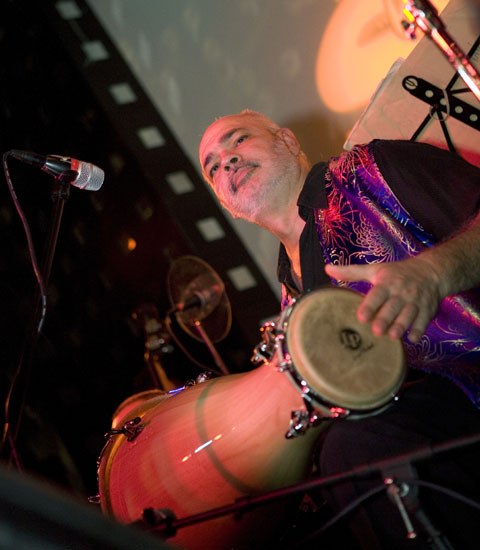 Louis Bauzó batá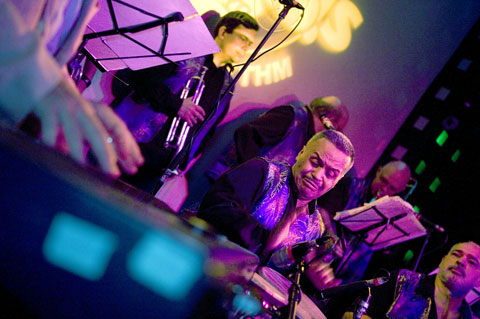 Chembo Corniel congas Mac Gollehon trumpet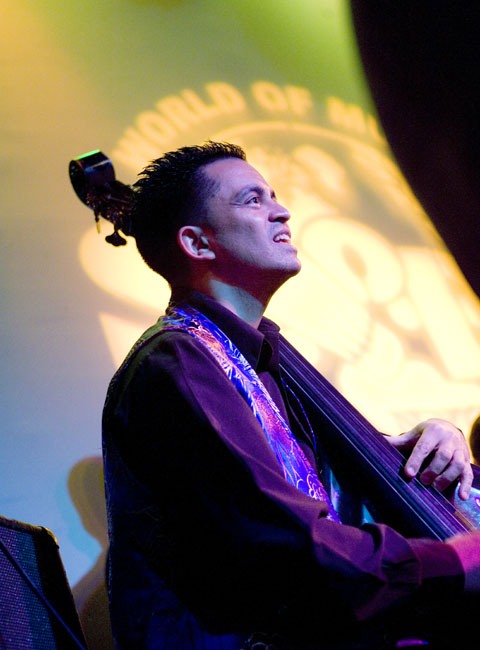 Máximo Rodríguez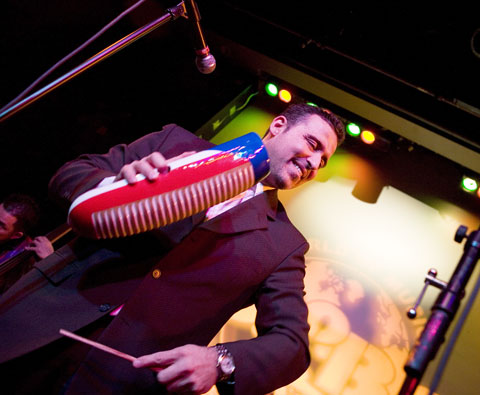 Emo Luciano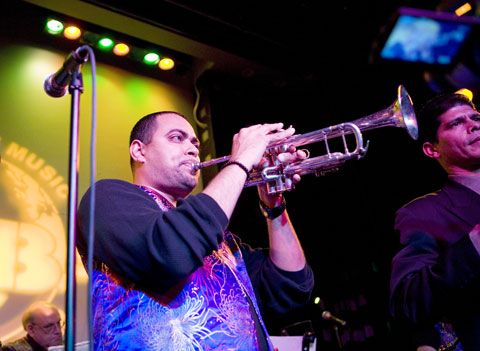 Richie Viruete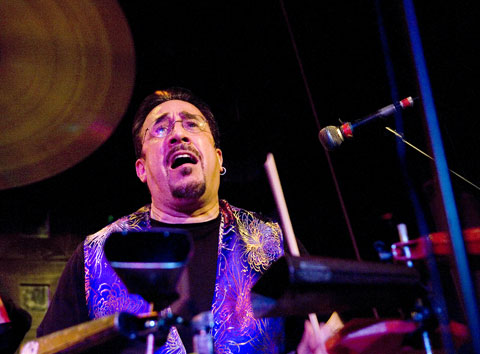 Bobby Sanabria timbales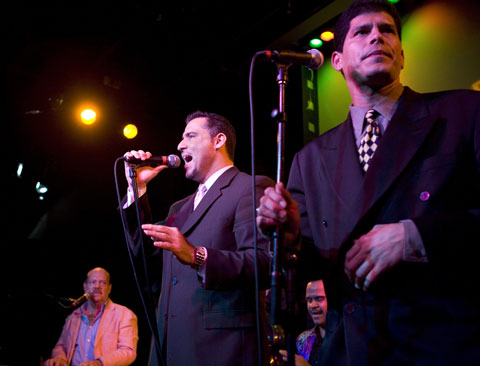 Larry Harlow, Emo Luciano and other vocalist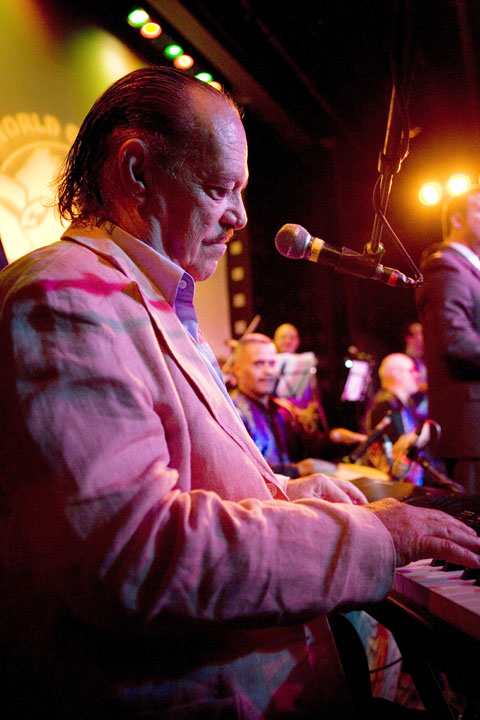 Larry Harlow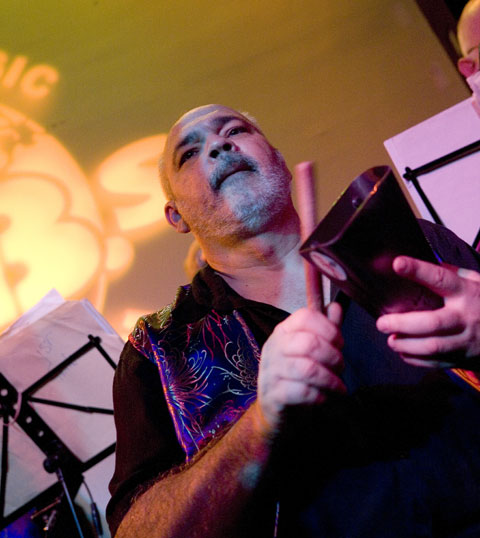 Louis Bauzó bell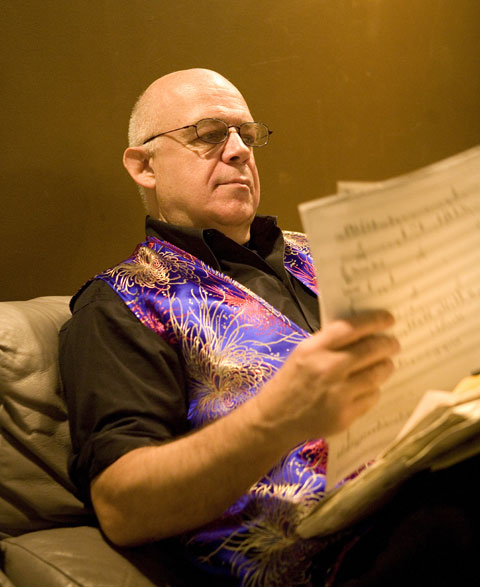 San Burtis studying the charts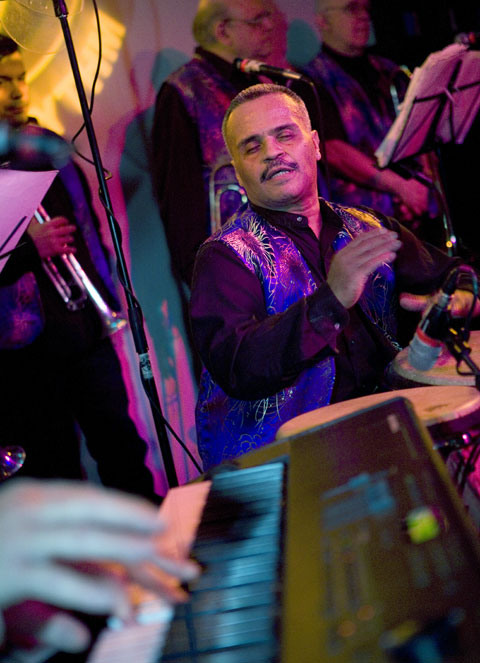 Chembo Corniel congas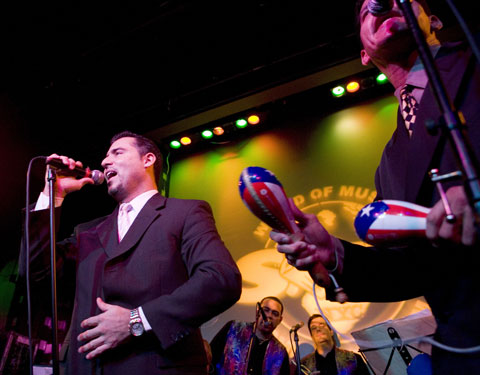 Emo Luciano vocals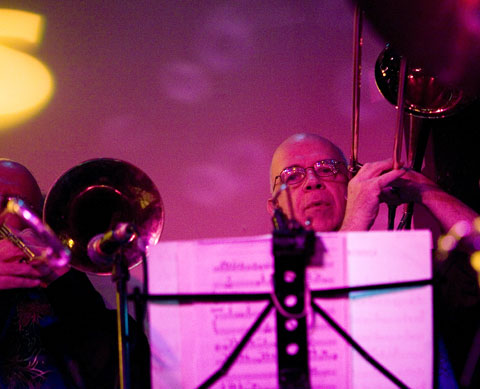 Sam Burtis trombone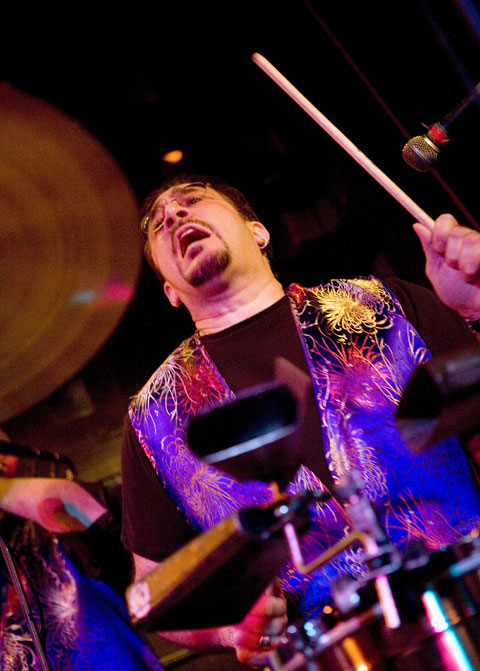 Bobby Sanabria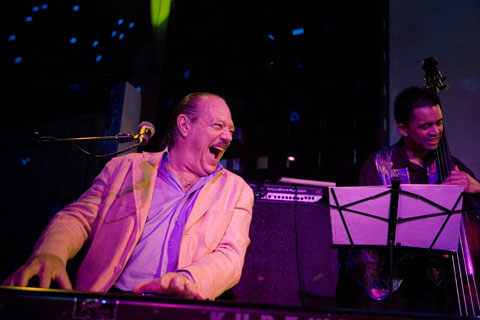 Larry Harlow piano and Maximo Rodriguez bass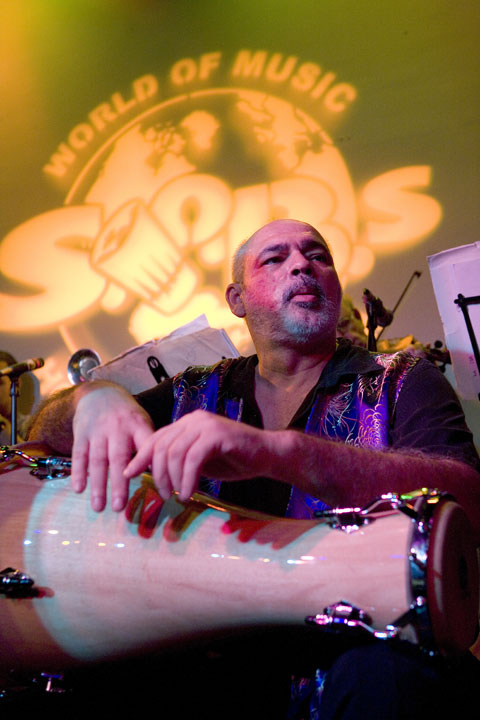 Louis Bauzó batá
Chembo taking a solo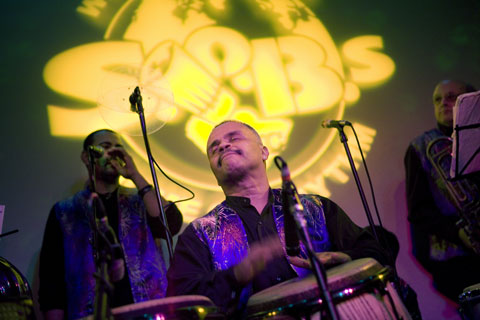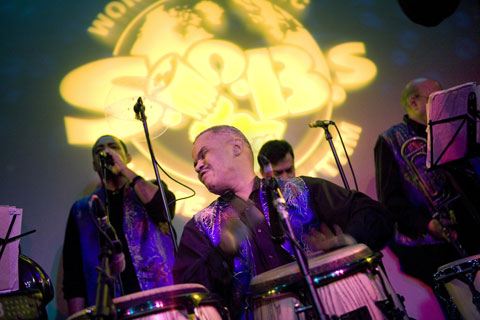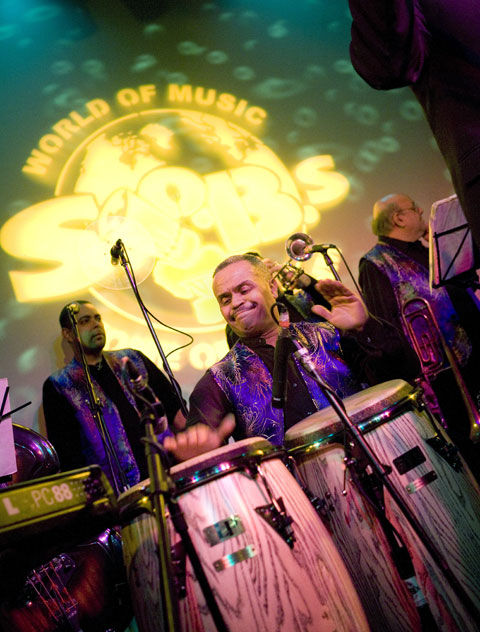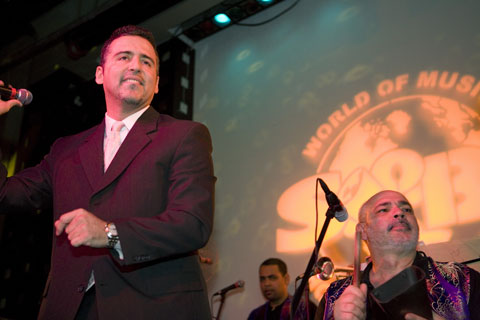 Emo Luciano and Louis Bauzó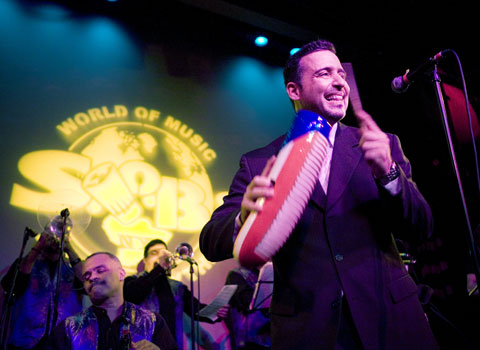 Chembo Corniel and Emo Luciano
Bobby Sanabria solo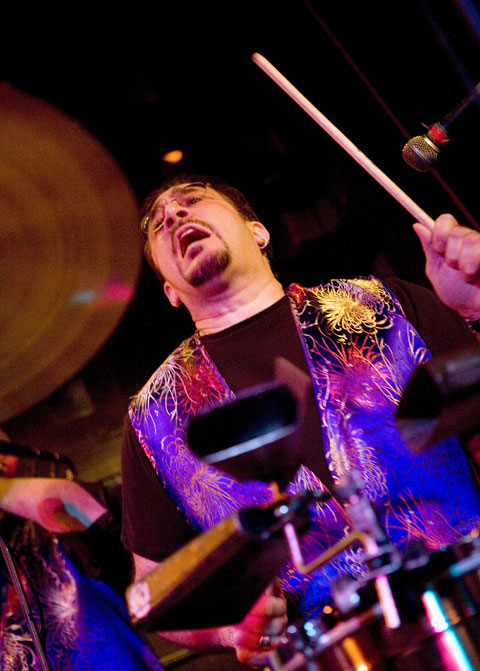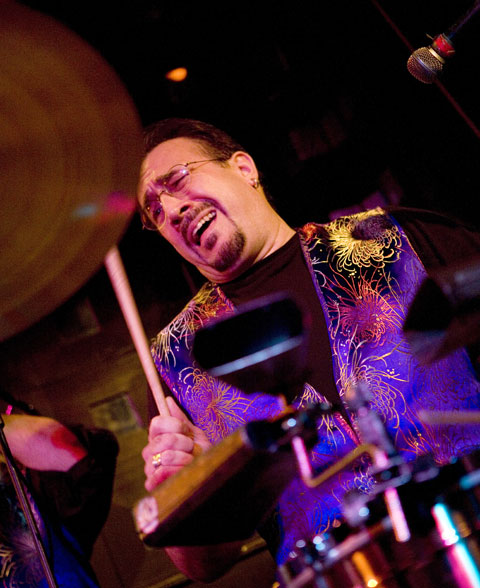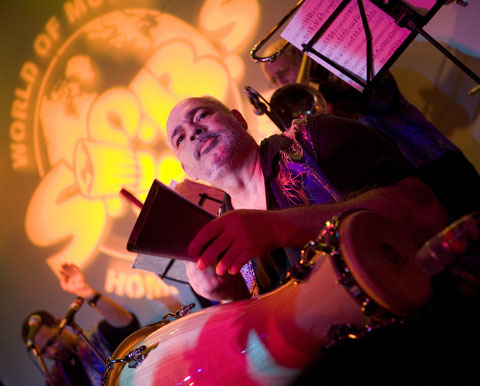 Louis Bauzó
lunes, 24 diciembre 2012, 01:42 am