Indice - Table of contents
New Stuff
[hide]
Photos of the Day
[hide]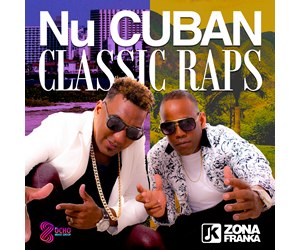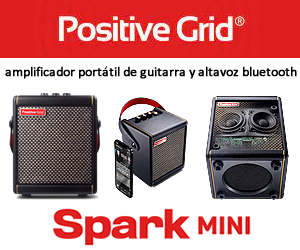 Tom Ehrlich - 2023 San Jose Jazz Festival-Friday-Pt 2
2023 SAN JOSÉ JAZZ SUMMERFEST
FRIDAY, AUGUST 11, 2023 PART TWO
PHOTOS AND TEXT BY © TOM EHRLICH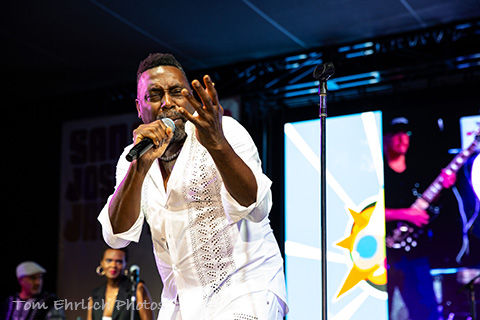 Big Daddy Kane
This post will cover two legendary Hip Hop artists who performed on Firday night - LA based MURS who has been part of the Hip Hop scene for over 25 years and Big Daddy Kane, as part of the festival's tribute to Hip Hop's 50th birthday. There were numerous other Hip Hop acts on the new Hip Hop statge.
Hip Hop is music and poertry of the Streets, started by Afro-Americans, Puerto Ricans and Jamaicans in Bronx, New York and it has spread internationally to all corners of the globe including Cuba. It has influenced nearly every other genre of music rhytrhmically, musically and lyrically.
After 50 years it is still going strong and evolving and is integrated into many cultures of the world.
The festival also included two Cuban groups Cimafunk and Telmary who integrate hip hop with Cuban music which be reported on in later posts.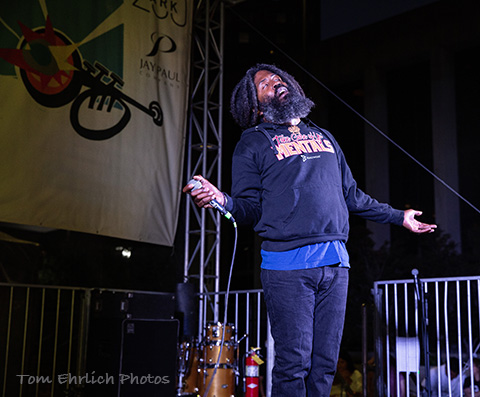 Murs
Murs has had a successful career for over 25 years as a independent artist.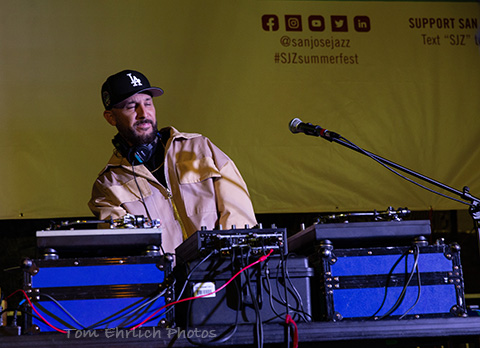 Murs' DJ
Murs has participated in 40 recordings as the leader and collaberator many of them as an independent artist. Collaborations include with Snoop Dogg, Kendrick Lamar, DJ Quick, E-40, DJ Fresh and others. The bulk of Murs' lyrics refer his personal experiences which he describes as "Sitcom Rap", because he is able to take every day expeiences and make them entertaining.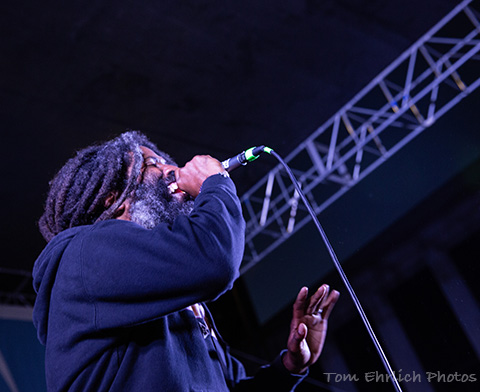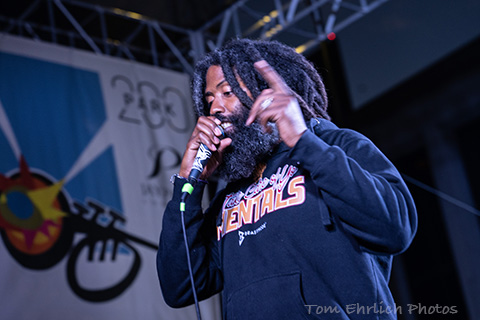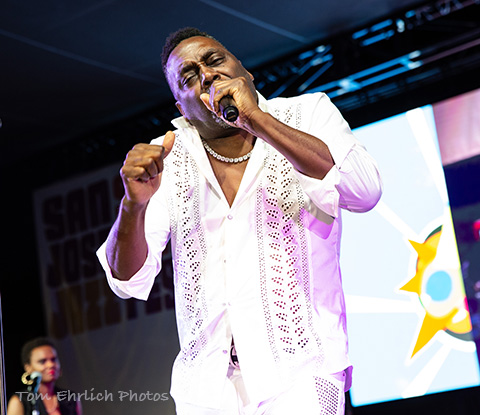 Big Daddy Kane
Big Daddy Kane's performance was the highlight of the first day of the festival. Mr. Smooth Operator and his full band gave a masterful performance.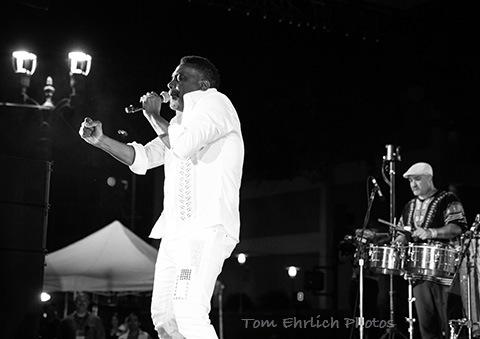 Big Daddy Kane began his hip hop career in 1986 considered to be the beginning of the golden age of hip hop. He is one of the most tinfluential and skilled hip hop MCs. He has the ability to syncopate over faster hip hop beats and is one of the masters of fast rhyming.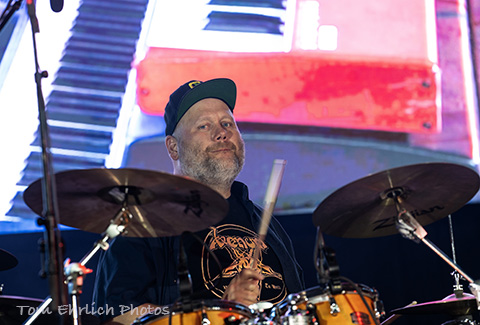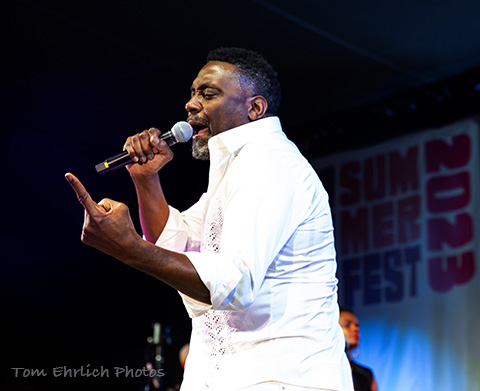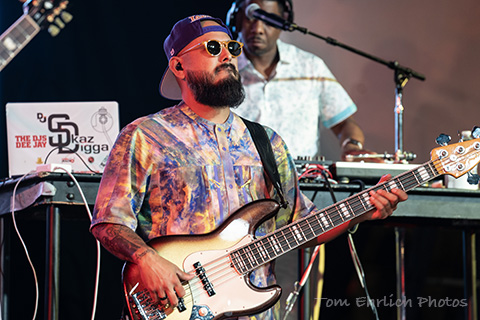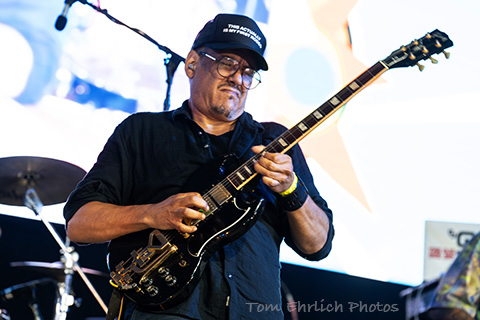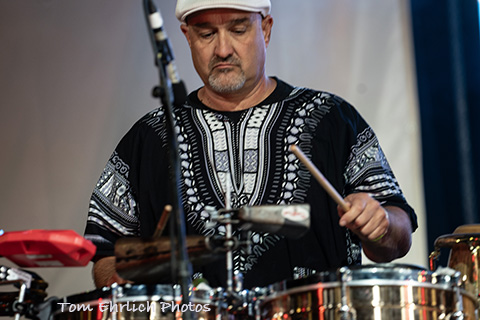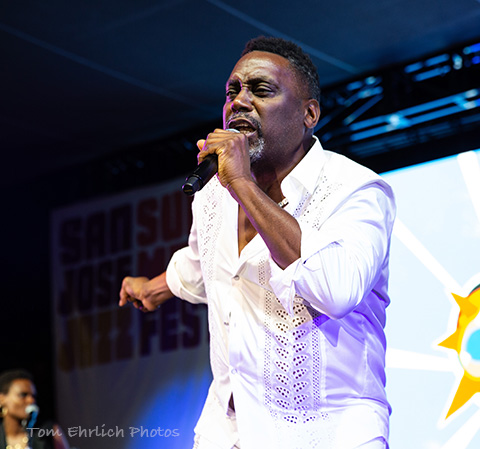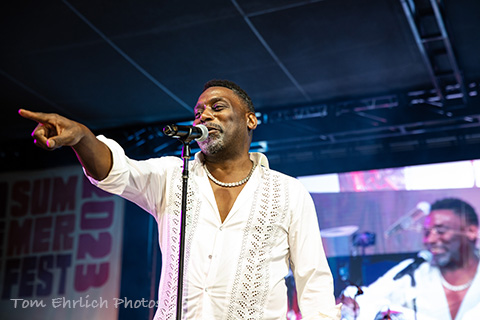 Big Daddy has a warm, friendly and energetic stage presence and interacted often with the crowd and even me while I was photographing him.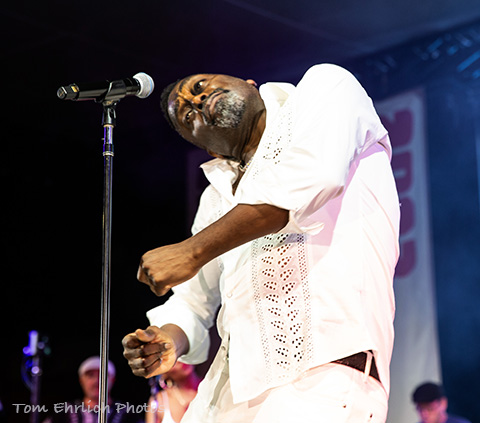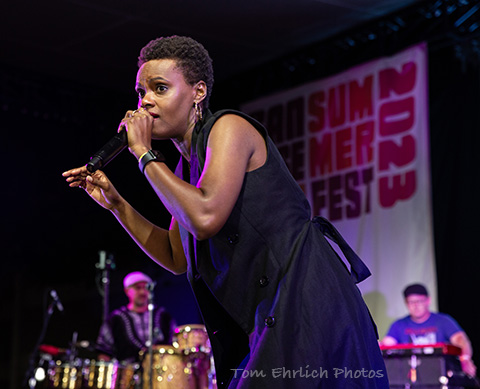 This back up singer whose name I did not get, has an excellent voice and Big Daddy gave her the opportunity to sing a few numbers while he went to the back of the stage.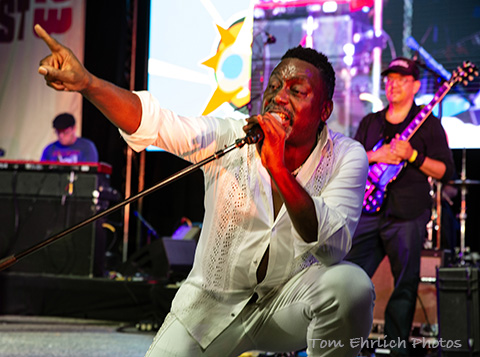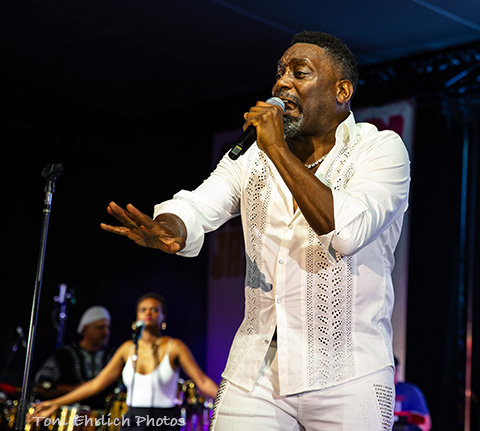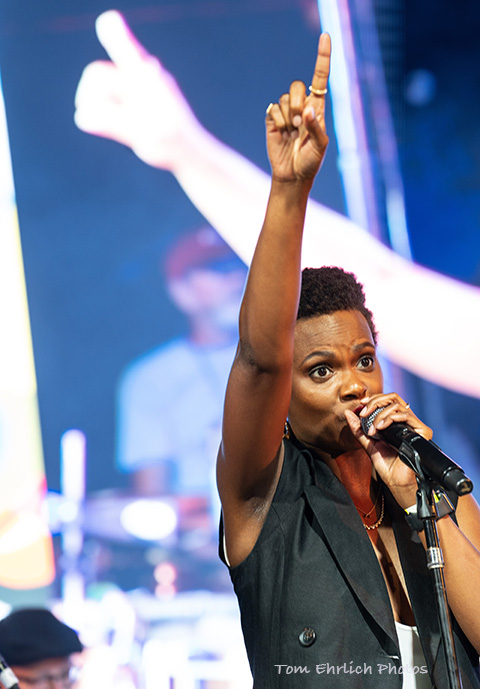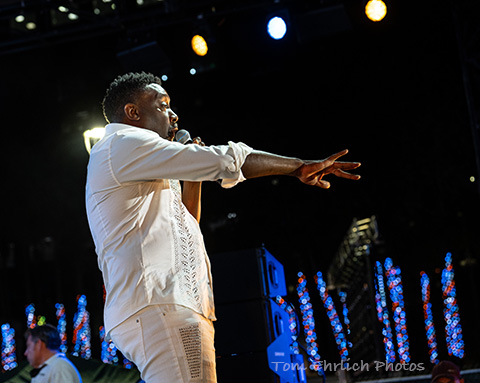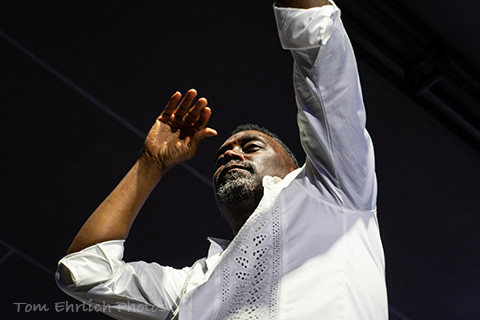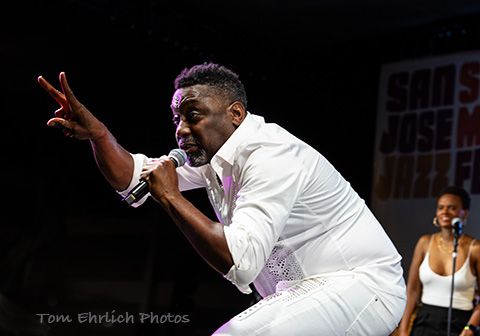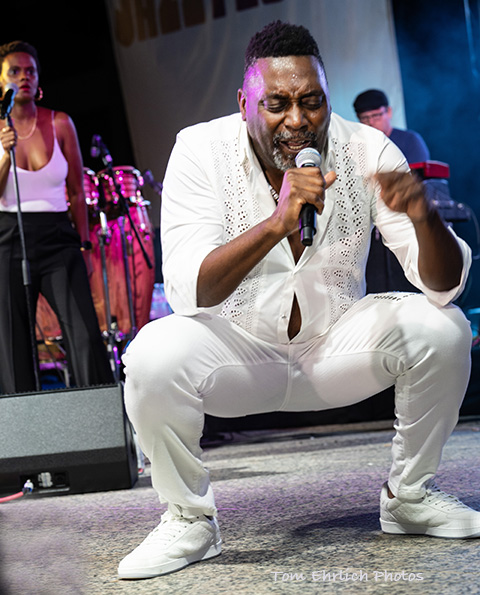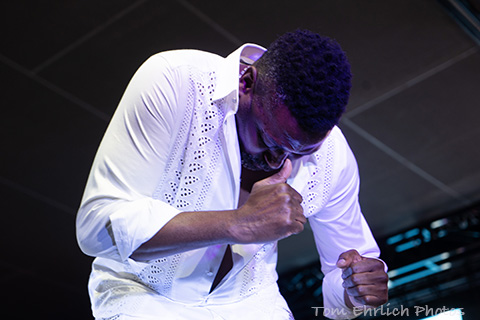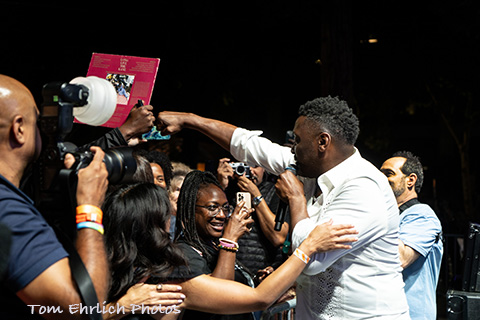 Next up Saturday which will include the phenominal Cimafunk from Cuba.
Wednesday, 30 August 2023, 11:46 AM