Indice - Table of contents
New Stuff
[hide]
Photos of the Day
[hide]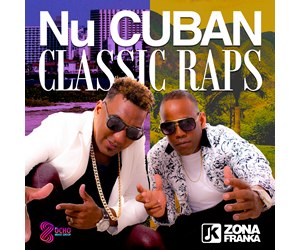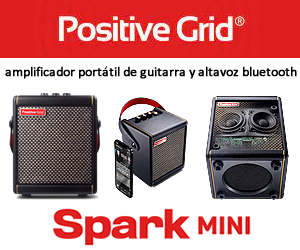 Tom Ehrlich - 2023 San Jose Jazz Festival-Friday-Pt 1
2023 SAN JOSÉ JAZZ SUMMERFEST
FRIDAY, AUGUST 11, 2023 PART ONE
PHOTOS AND TEXT BY © TOM EHRLICH
This is the first of a series of reports on the 2023 San José Jazz Summerfest which took place from August 11, 2023 through August 13, 2023. This year for the first time,the Summerfest included a Hip Hop stage, celebrating the 50th Anniversary of Hip Hop as well as presenting legendary Hip Hop artist Big Daddy Kane on the Main Stage on Friday night. As uisual, the festival presented a wide variety of music including Hip Hop, Soul music, Afro-Caribbean music, various styles of jazz and others.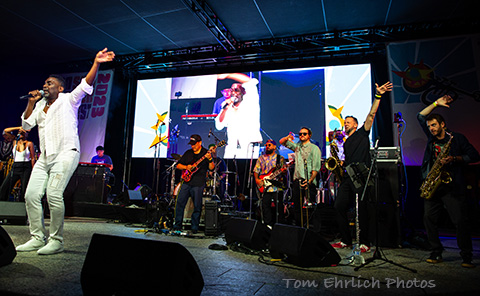 Big Daddy Kane and his band
This report will include the following bands - W.I.T.C.H, The Soul Rebels, The Bad Plus, and Billy Childs.
W.I.T.C.H (We Intend to Cause Havic) opened the festival on the main stage. This band was the most popular rock band in Zambia in the 1970s. The band was resurrected by Jagari, one of the original members to include musicians from Zambia and various countries in Europe.
Their music is a fusion of Zambian/African rhythms, bush village songs, roick and funk.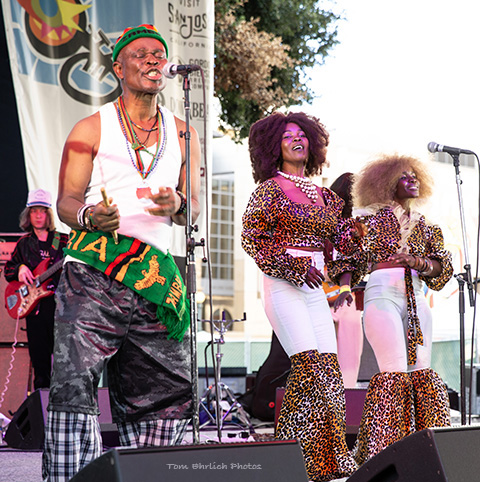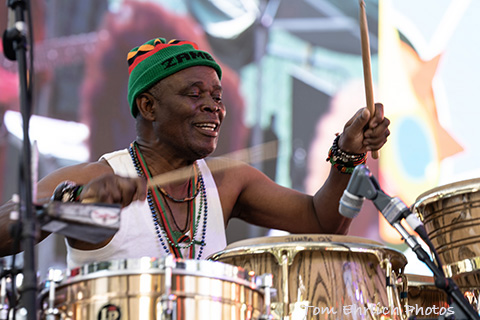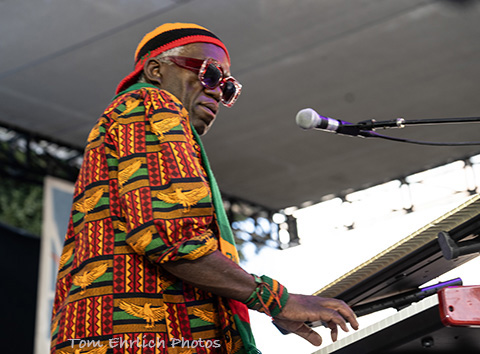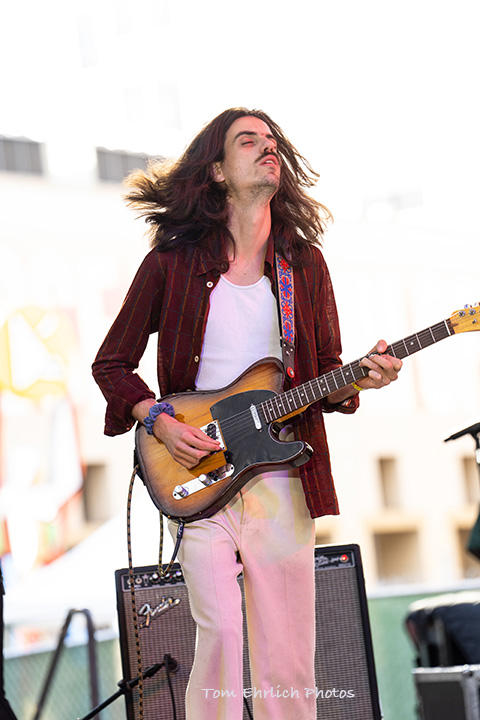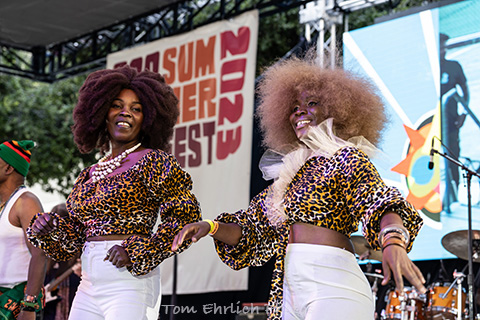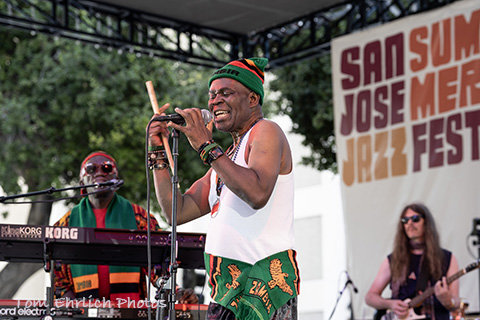 Jagari vocalist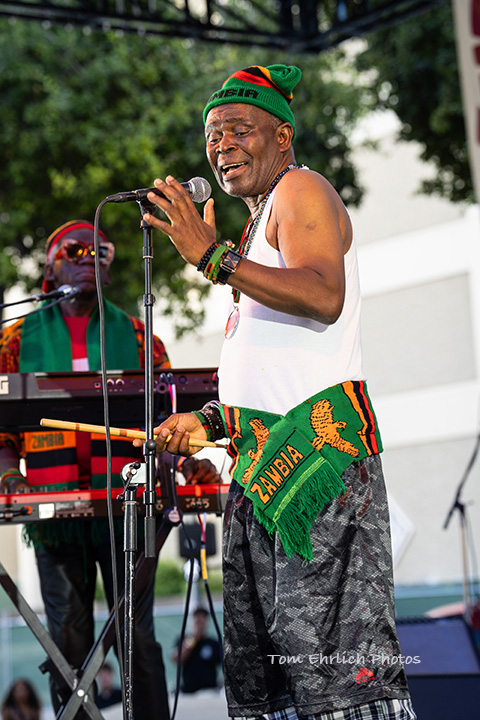 Jagari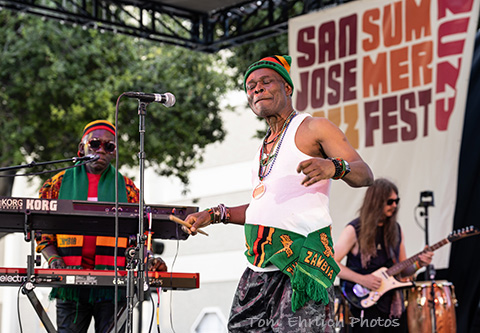 The Bad Plus is a popular jazz group who has a large international following and has been in the international jazz scene for over 20 years.. The latest version of this group is a pianoless quartet - original members Dave King (drums) and Reid Anderson (bass) plus Ben Monder (guitar) and Chris Speed (sax).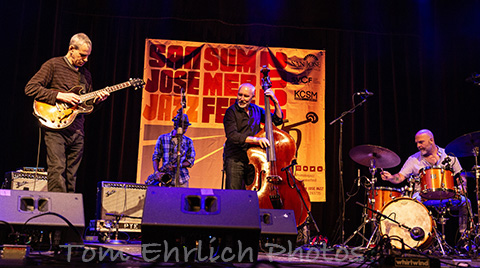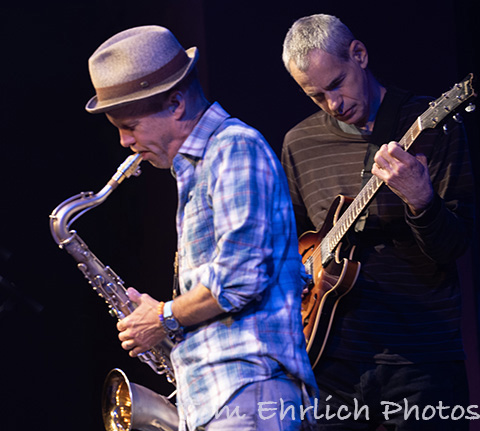 Chris Speed sax and Ben Monder guitar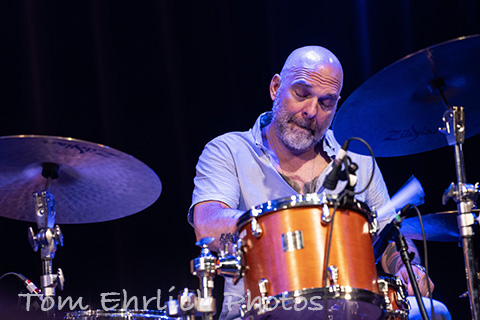 Dave King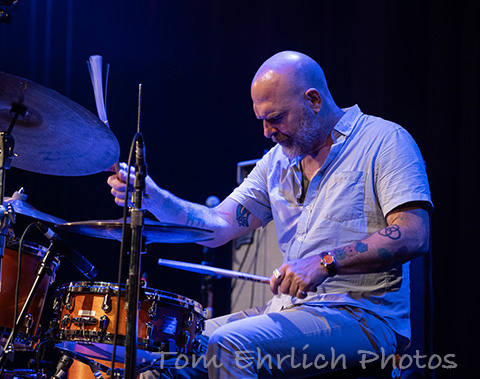 Dave King
The Soul Rebels hails from New Orleans who combine New Orleans brass and rhythms with funk, soul, hip hop, rock and jazz which produces swinging party music which had the crowd on their feet dancing.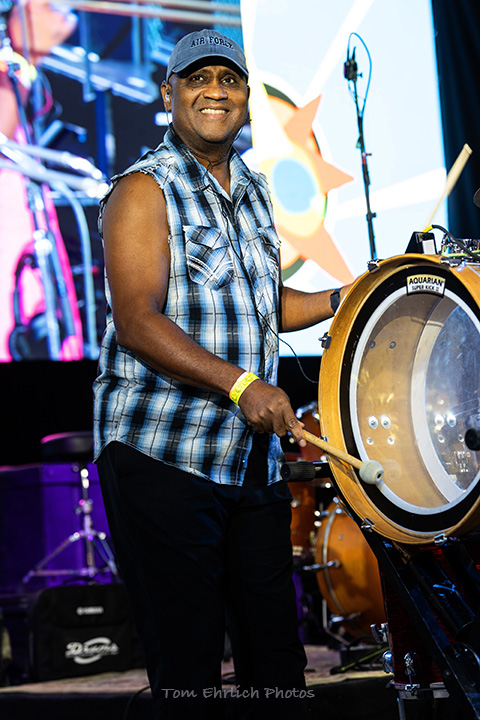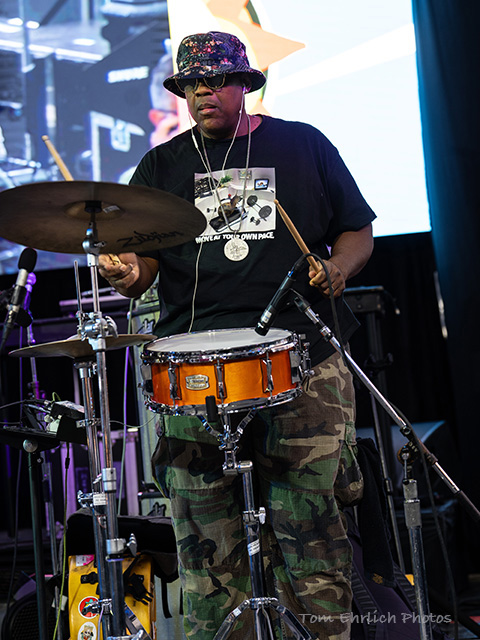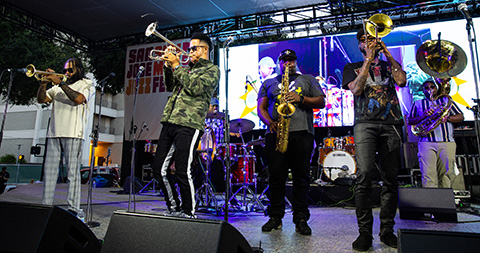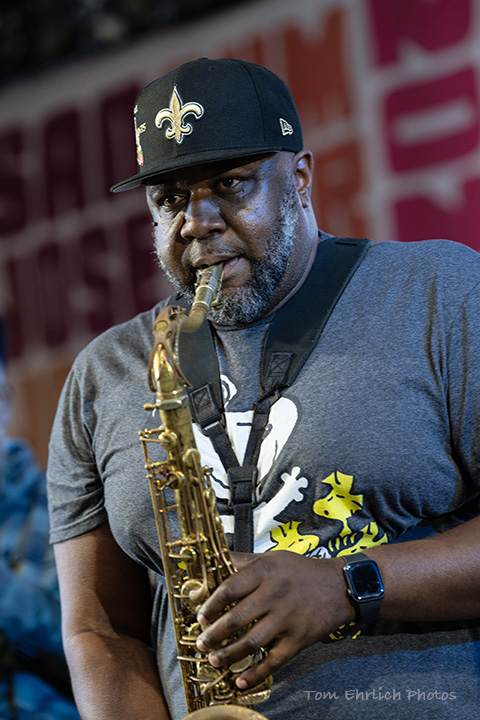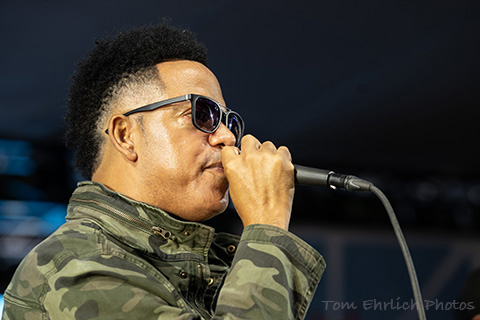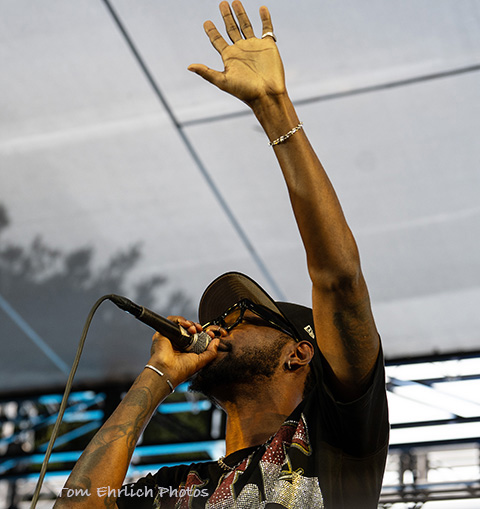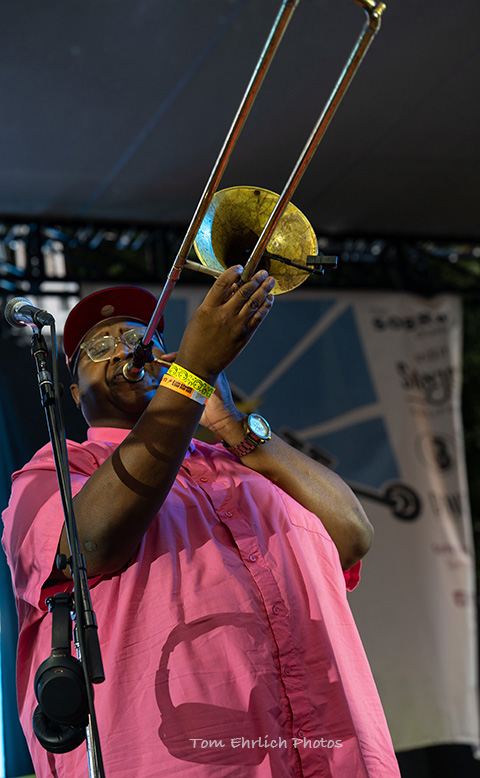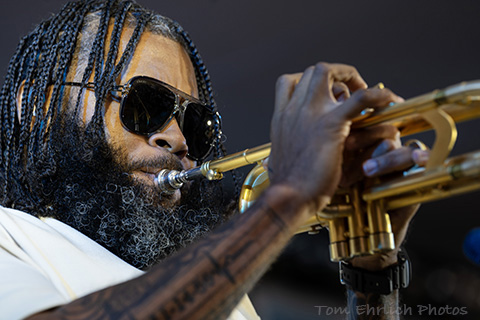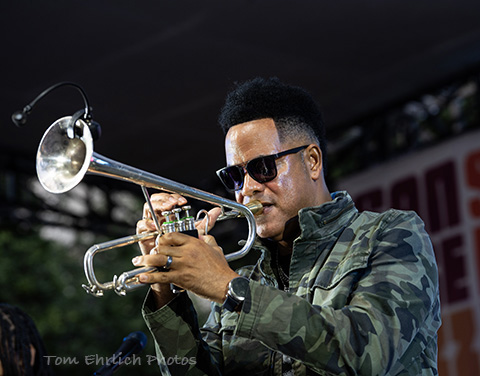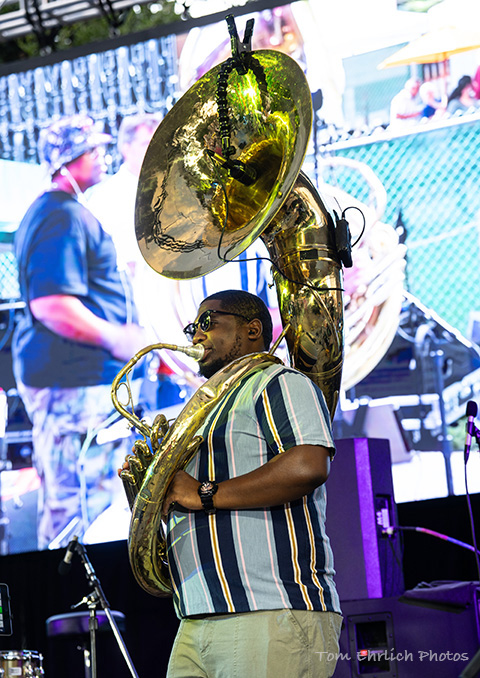 Billy Childs Trio led by master composer, arranger and pianist Billy Childs gave an inspired performance. Billy has been a professional musician since 1977 and he has earned four grammy awards and numerous commissions. Early in his career he was the great Freddie Hubbard's pianist.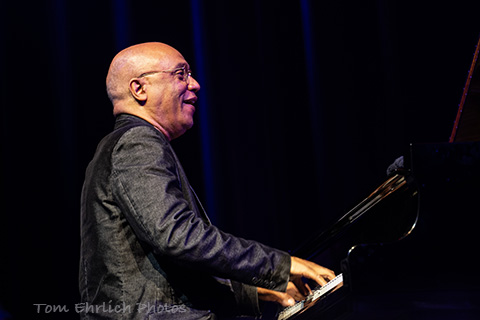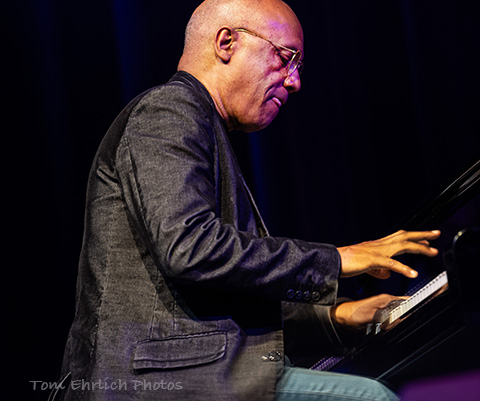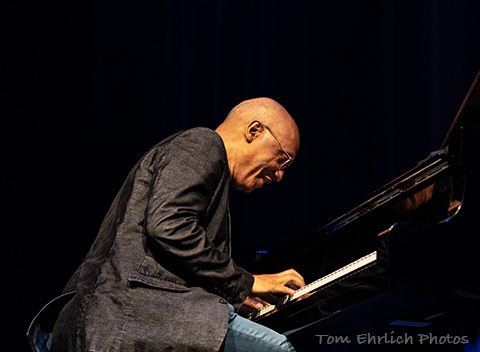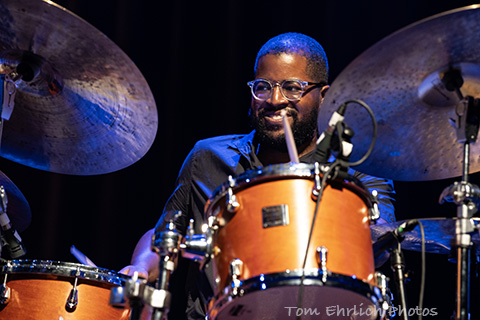 Friday Part Two will include hip hop artists Murs and Big Daddy Kane.
Wednesday, 30 August 2023, 11:46 AM