Indice - Table of contents
New Stuff
[hide]
Photos of the Day
[hide]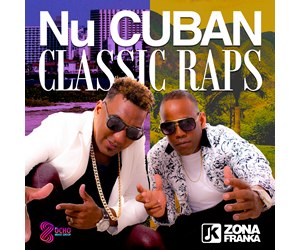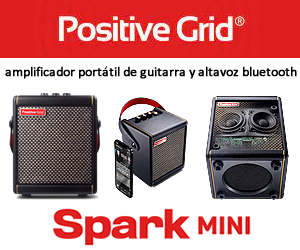 Tom Ehrlich - 2015 Habana Dreams Recording Part 3
HABANA DREAMS RECORDING SESSIONS PART 3
EGREM STUDIOS, HABANA VIEJA, CUBA
OCTOBER, 2015
PHOTOS AND VIDEO BY TOM EHRLICH © 2015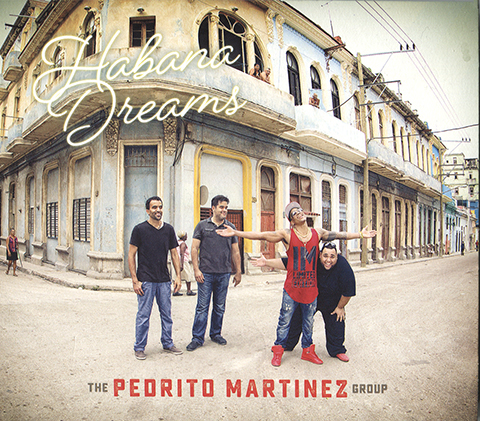 CD COVER PHOTO BY DANIELLE MOIR KAPLAN
CD RELEASE DATE JUNE 10, 2016
You can purchase the CD or download here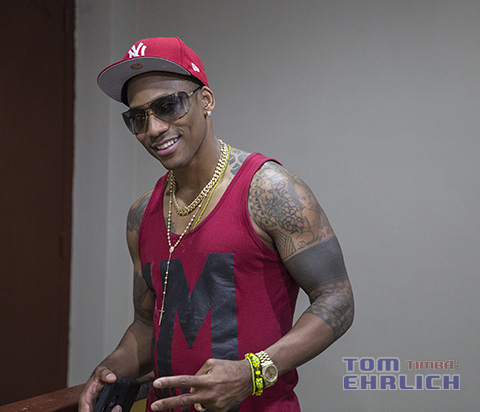 A couple of videos of the band listening to a play backof "Compa Galletano" in the control room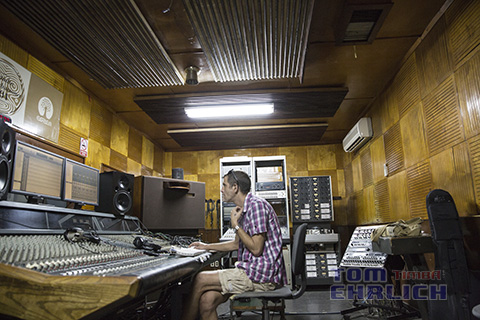 Roberto Hernández Infante in the control room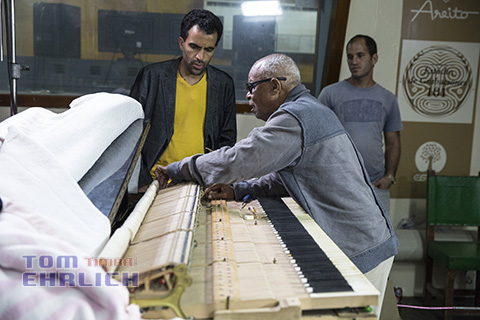 Bonifacio, blind piano tuner, taking the piano keyboard apart to make some adjustments. I recently found out from Alfredo Rodríguez (young Cuban pianist phenom) that many of the piano tuners in Cuba are blind.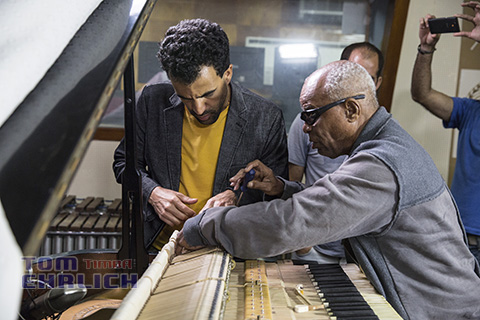 Edgar Pantoja assisting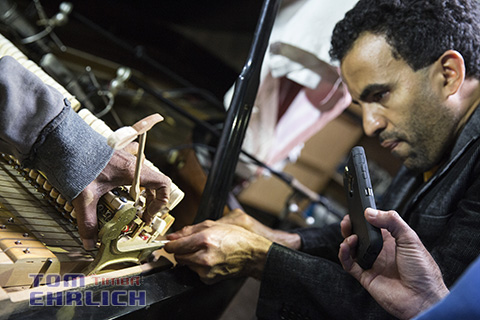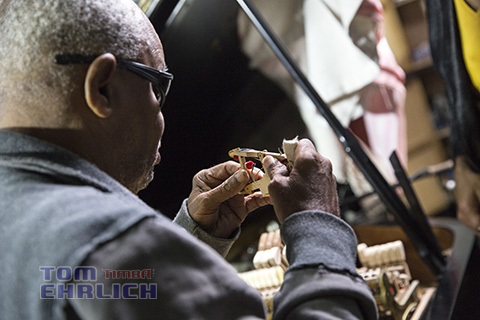 Two more play back videos listiening to "Tuve una Revelación"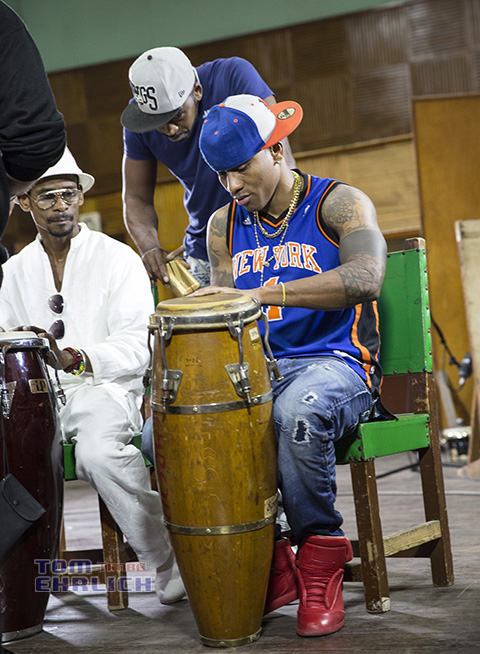 Pedrito trying to adjust a conga for his brother
While recording the song "Recuerdos" with the Martínez brothers and Roman Diaz, rumba dancer Orlando Lopez Alonso helped set the atmosphere.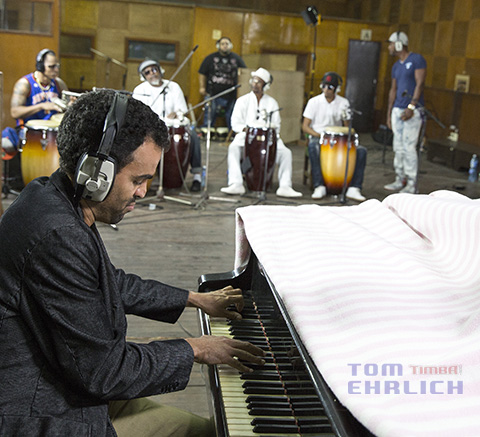 Edgar Pantoja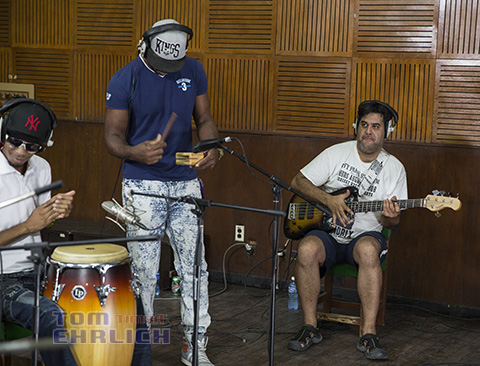 Alvaro Benavides bass, Antonio Martínez left and Adrian Martínez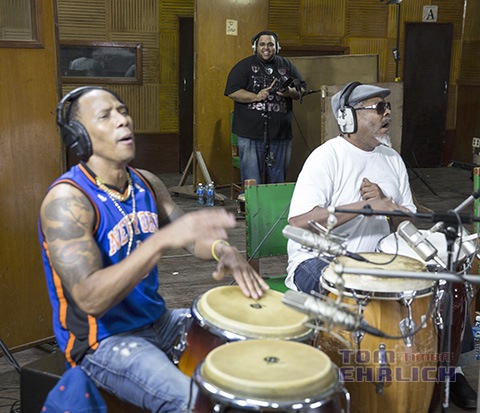 Pedrito and Roman Diaz with Jhair Sala in the background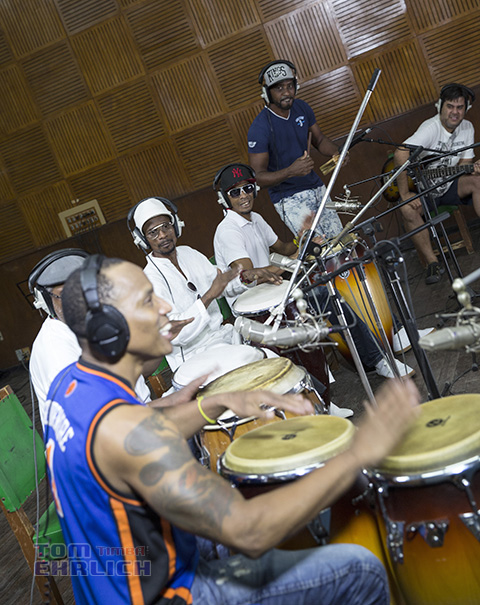 Pedrito and his brothers Mario, Antonio and Adrian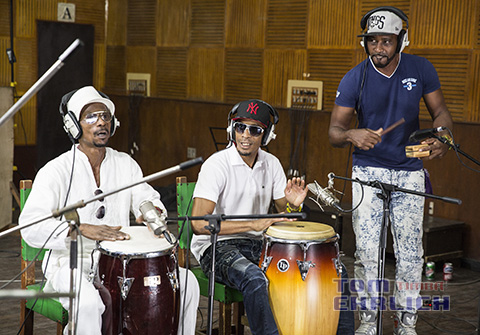 Mario, Antonio and Adrian
Video of listening to a play back of "Recuerdos" which became another spontaneous rumba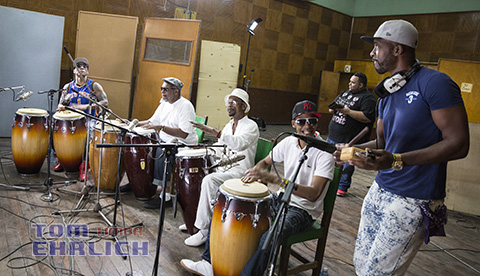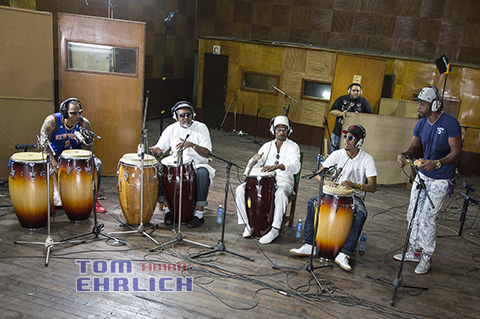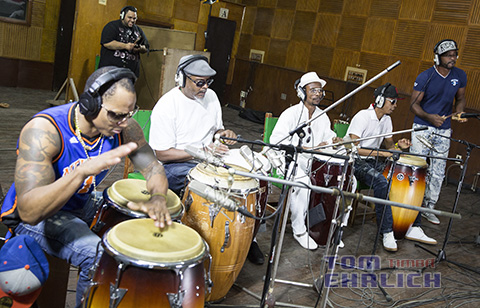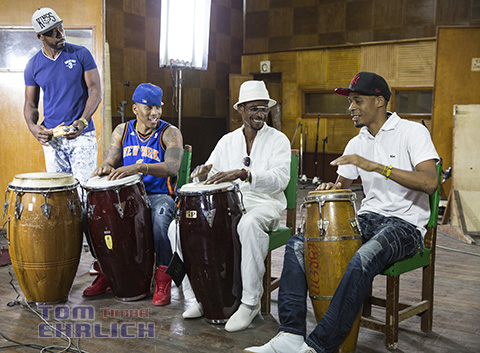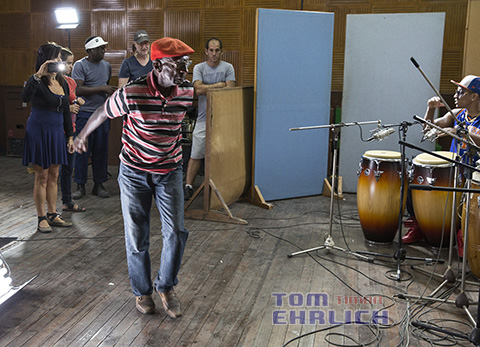 Rumba dancer Orlando Lopez Alonso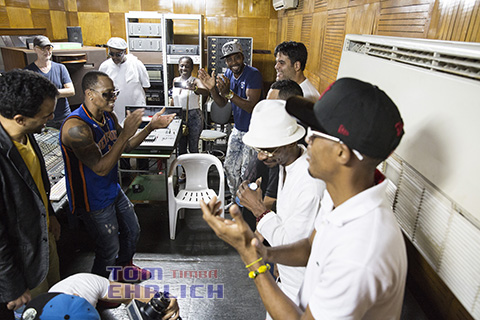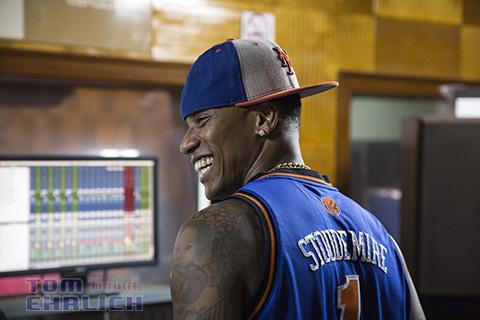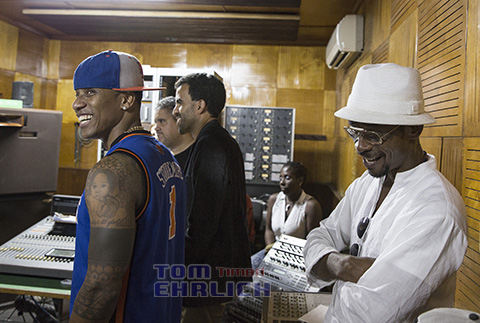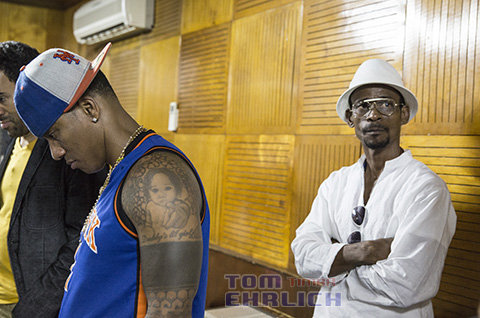 Pedrito and Mario Martínez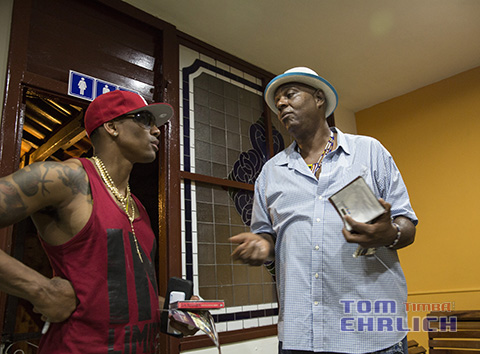 Pedrito and Guillermo Amores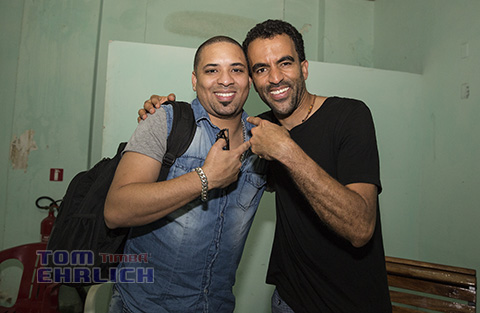 Edgar Pantoja with Issac Delgado, Jr. "Issacito"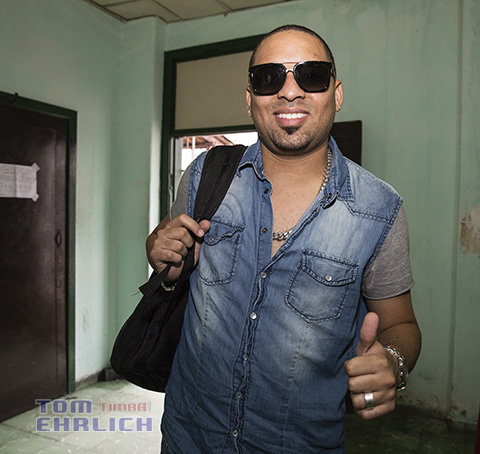 Issacito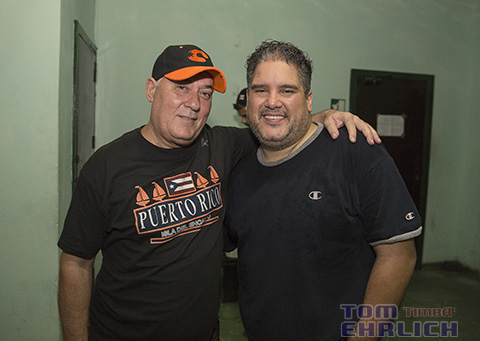 Frank Oropesa of Septeto Nacional and Willie Torres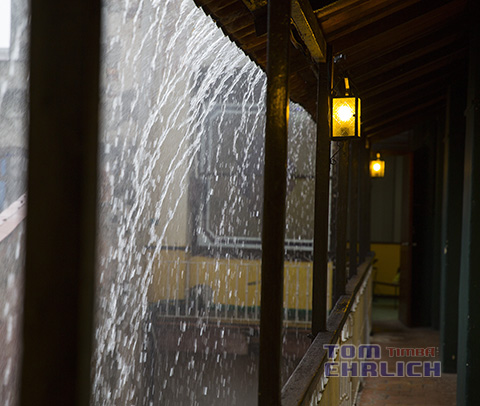 Habana shower from the studio balcony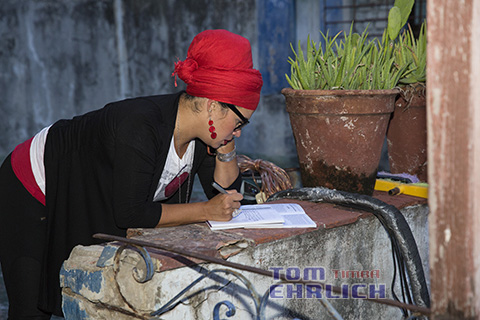 Cuban hip hop star Telmary writing out her rap which she recorded with the band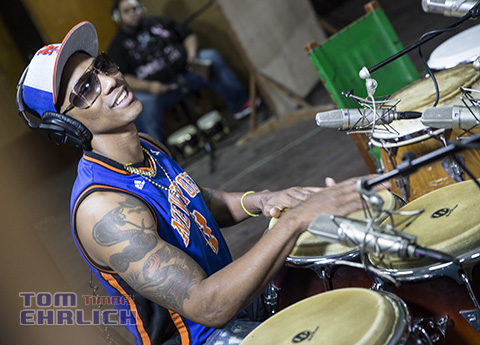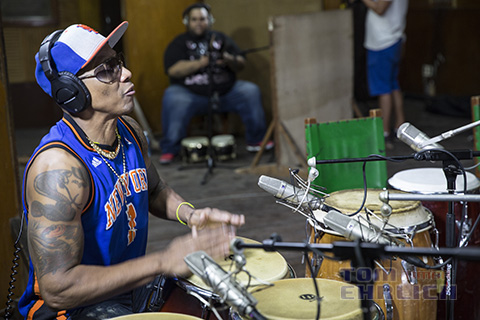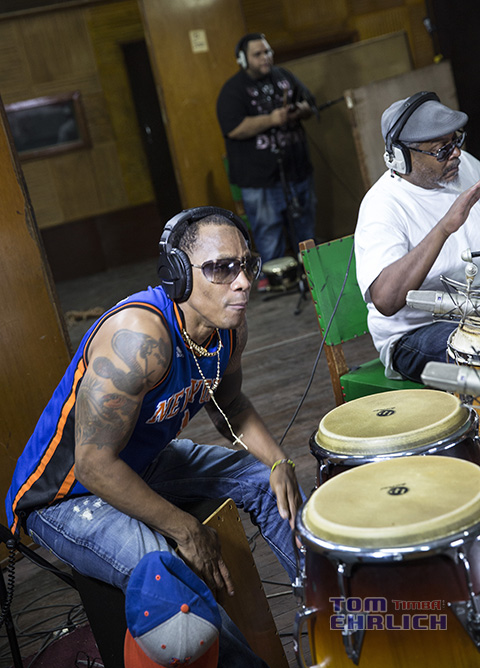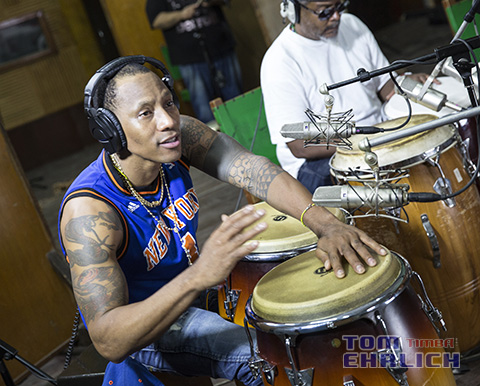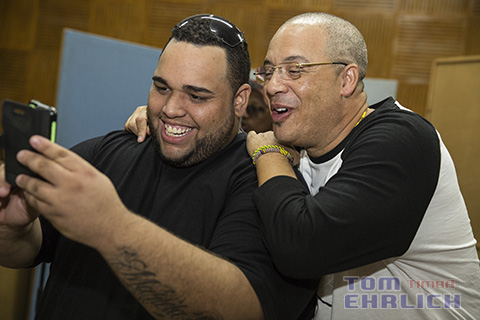 Jhair Sala and Issac Delgado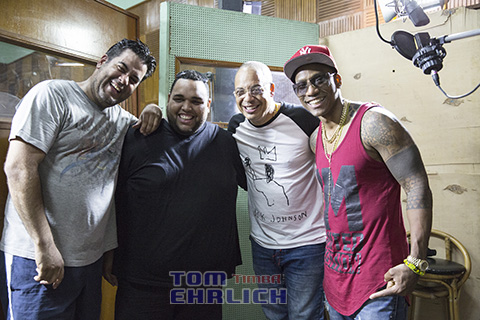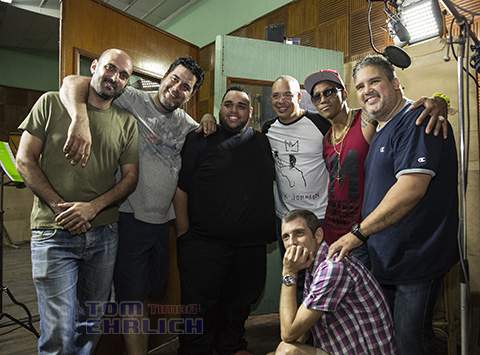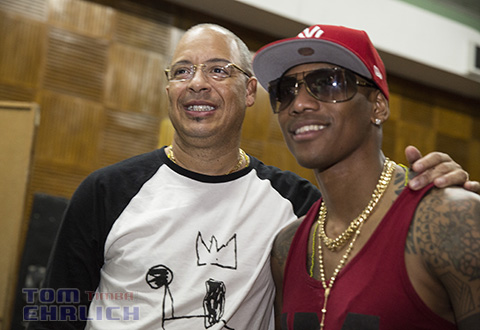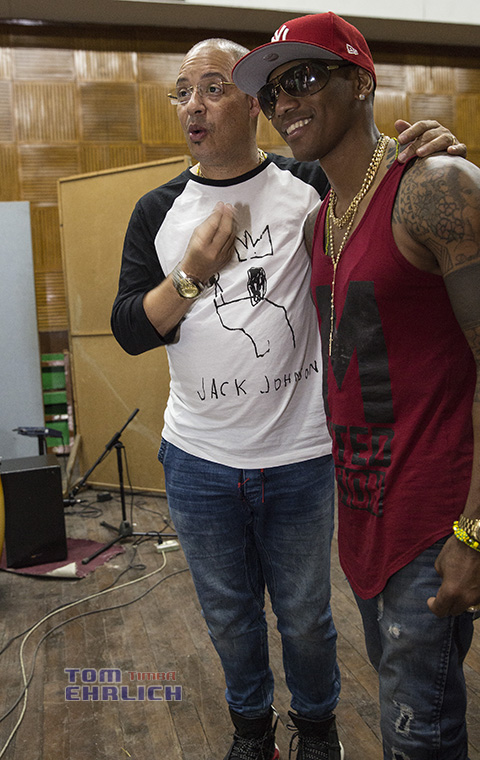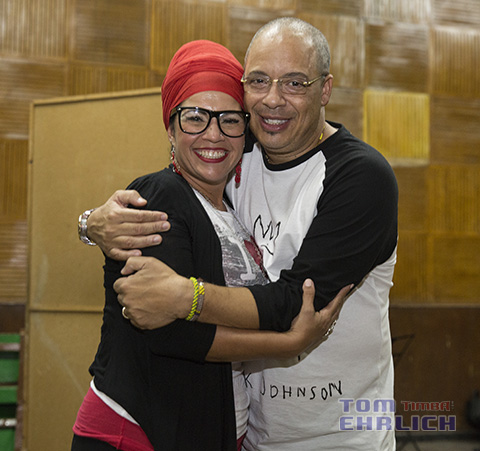 Telmary and Issac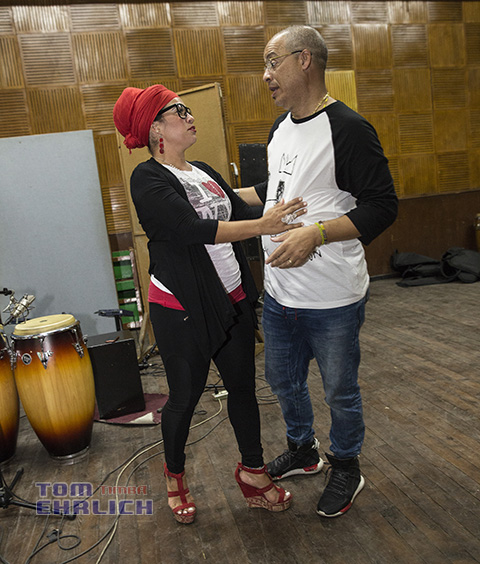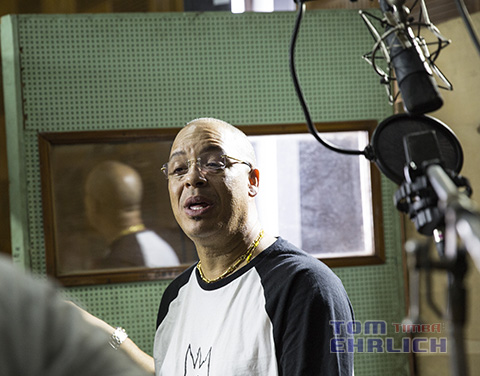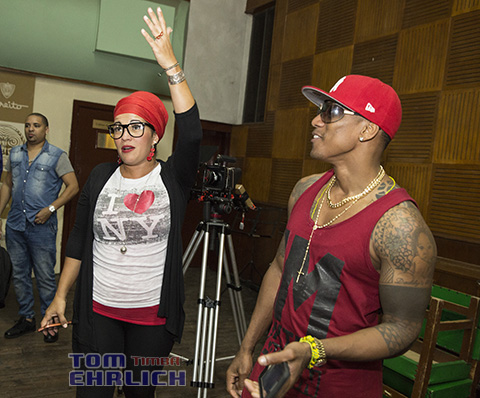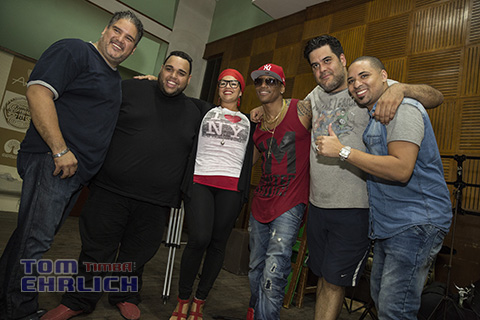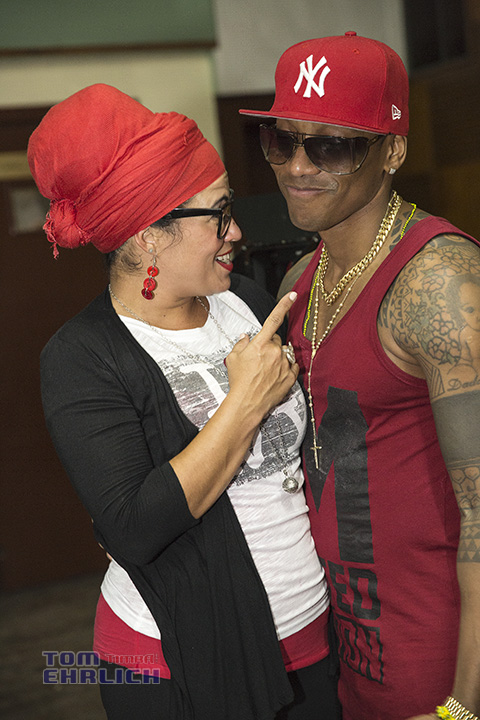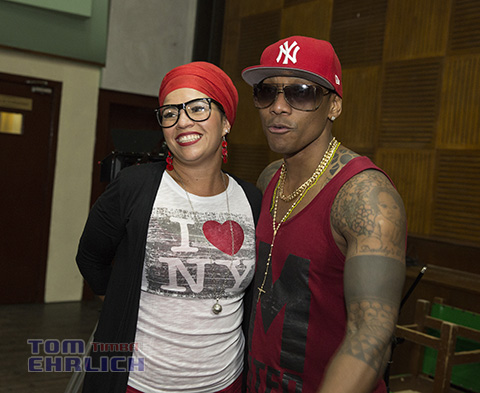 Descemer Bueno wrote a song especially for the recording ("Dios Mio") and the following video shows Descemer going over the song with Pedrito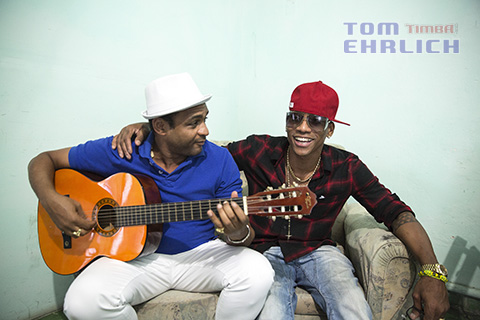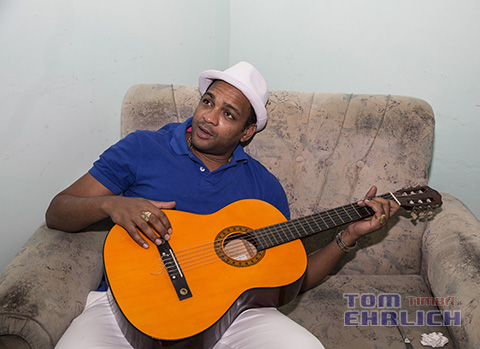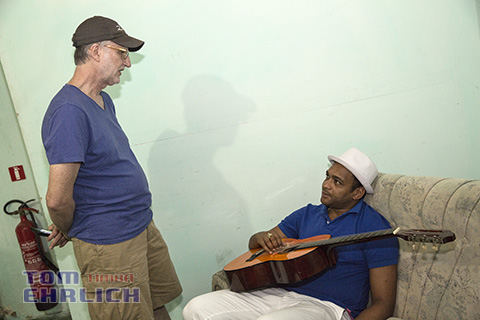 Pedrito's manager Paul Siegel with Descemer Bueno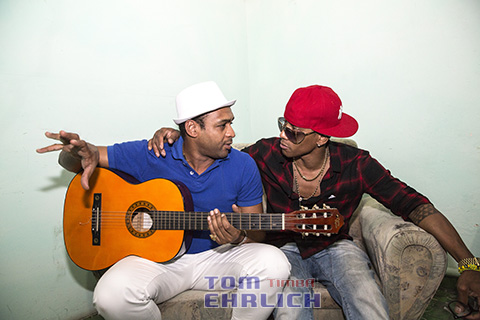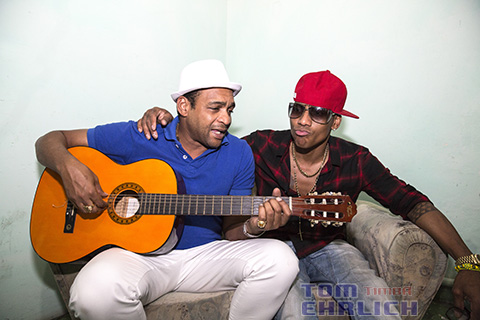 Saturday, 04 June 2016, 05:38 AM