Tom Ehrlich - Havana Part 1
TRIP TO CUBA PART 3
PEDRITO MARTÍNEZ GROUP
HAVANA, CUBA
OCTOBER, 2015
After spending two days with Wil Campa and his band, spent the next four days with the Pedrito Martínez Group at the legendary Egrem Studies in Havana Vieja for their historic recording sessions. I have been asked to limit my reporting and posting of the recording sessions until Pedrito's label decides and implements their publicity plan for PMG's new recording. I therefore will give some general impressions and post a few photos and will give a complete report and post many photos some time in the future.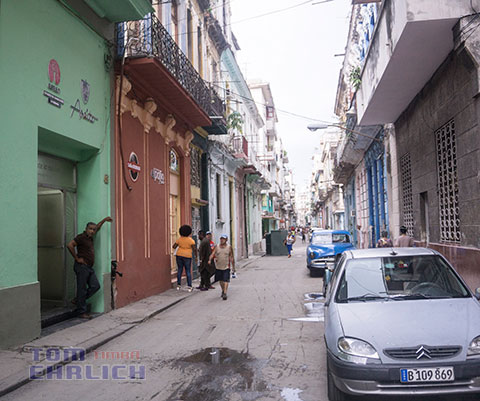 Egrem Studiios on the left green building
It was defintiely exciting for me to visit this legendary recoding studio where so many of the greatest Cuban musicians recorded. Many important musicians, relatives and friends of Pedrito and the other musicians visited during the recording sessions, some just hung out and others particiated in the recording session.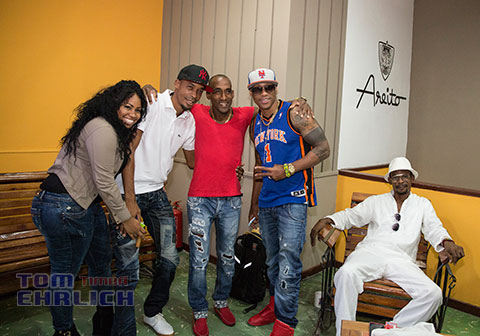 From left to right Yanet (wife) of Pedrito's brother Antonio, Antonio, dancer from Muñiquitos de Matanzas, Barbaro Ramos, Pedrito and brother Mario sitting. Pedrito's other brother, Adrian also was there, photos of him will be included in my complete report.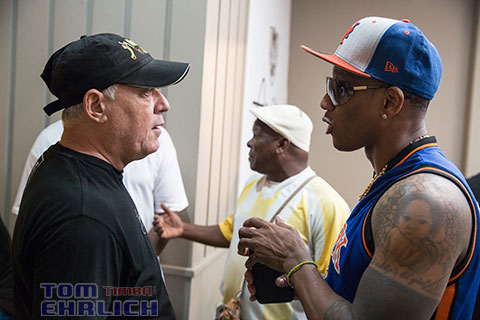 Frank Oropesa leader of Septeto Nacional talking to Pedrito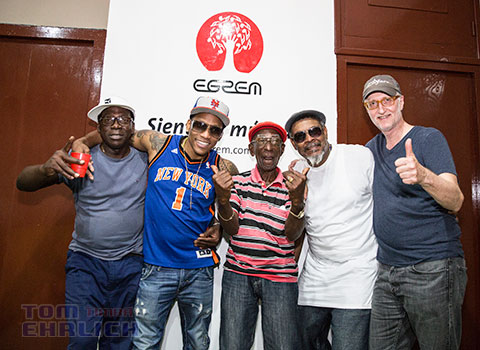 Left to right Papito, close long time friend of Pedrito's, Pedrito, Orlando Lopez Alonso considered to be one of the best living rumba dancers and instructors of rumba dancing in Cuba, Roman Díaz, great percussionist, Pedrito's god father and one of the foremost authorities of the Abacua culture and Paul Siegel Pedrito's manager.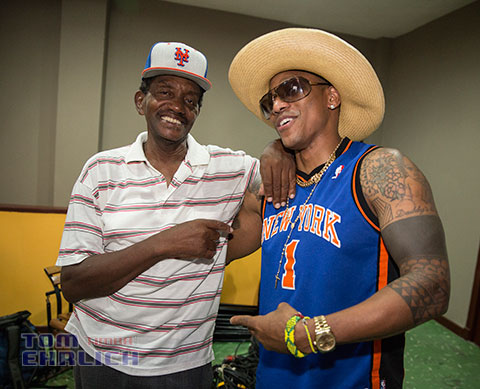 The great Don Pancho Terry, considered to be the best chekere player in Cuba and Pedrito having fun (traded hats for this photo). Pedrito is close friends with Don Pancho's two sons, Yosvany Terry and Yunior Terry, both top shelf jazz musicians in the New York City music scene.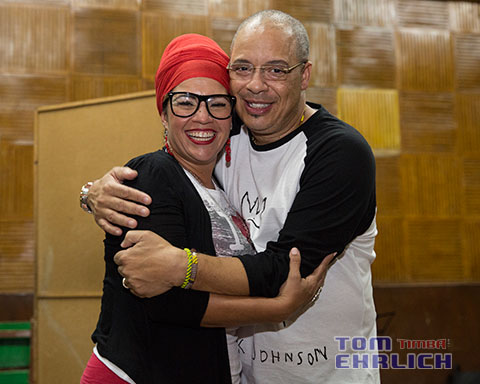 Telmary and Issac Delgado. It was great seeing Issac, who i had not seen for a number of years and finally getting a chance to meet Telmary who is one of the great Cuban hip hop musicians.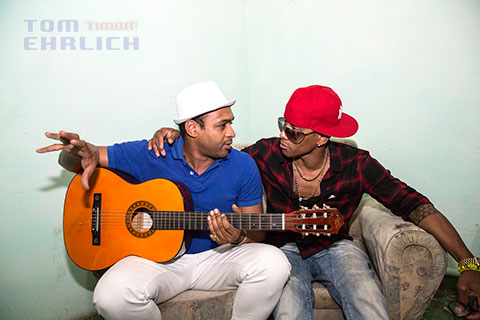 Descemer Bueno and Pedrito. It was also an honor meeting Descemer and getting a chance to discuss different aspects of Cuban music.
For now I will leave it up to everyone's imagination who and how any of these people participated in the recording sessions, but as you can see it was definitely a great and fun opportunity to be around these people and many more.
sábado, 14 mayo 2016, 05:22 pm