Indice - Table of contents
Lo Nuevo
[hide]
Fotos Del Día
[hide]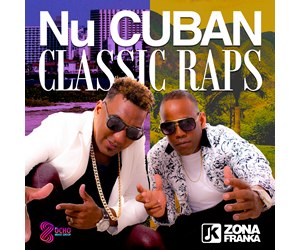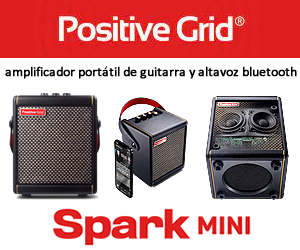 Tom Ehrlich - 2015 Habana Dreams Recording
PEDRO MARTÍNEZ GROUP
HABANA DREAMS RECORDING SESSIONS PART 1
EGREM RECORDING STUDIOS
LA HABANA VIEJA, CUBA
OCTOBER, 2015
PHOTOS AND VIDEOS BY TOM EHRLICH © 2015
As soon as I heard Pedrito Martínez and his band were going to record a new CD in the historic Egrem Studios, I immediately contacted Pedrito's manager and offered to travel to Cuba to help document their recording sessions. I spent four days in Havana photographing as much of the recording sessions as I could. This positng is photos and video of the first day of the recording sessions. Two other postings will follow.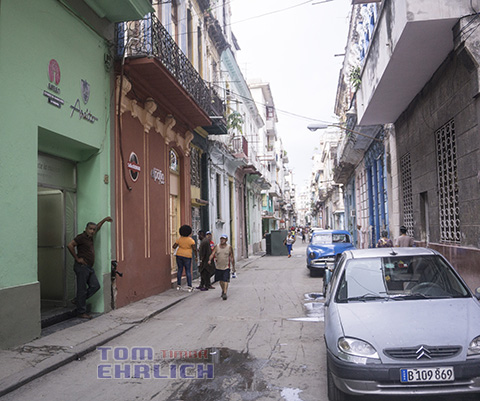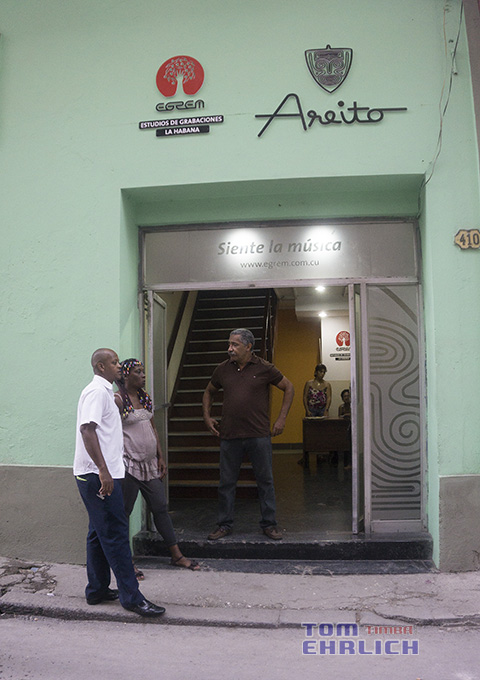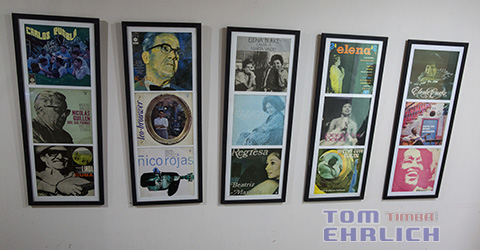 The excitement for what I was about to witness intensified as I arrived on the street in the middle of Havana Vieja (San Miguel 410 between Campanario and Lealtad) where Egrem Studios was located. The lobby walls as shown above were filled with some of the great Cuban musicians of the past who recorded here and I felt blessed to have the opportunity to witness another historic recording session - Pedro Martínez coming home to record close to Cayo Hueso, the neighborhood where he grew up, learned and perfected his skills in folkloric percussion and singing.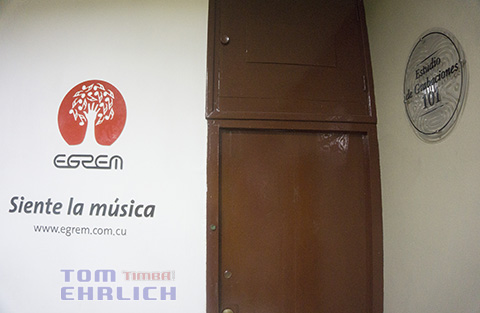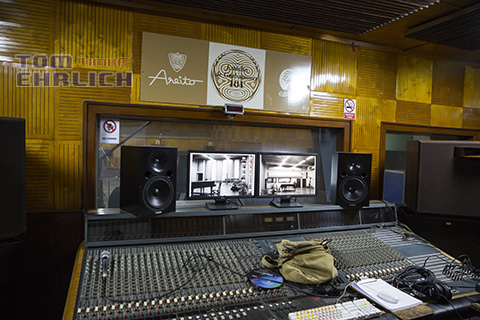 Recording Studio 101 - Control room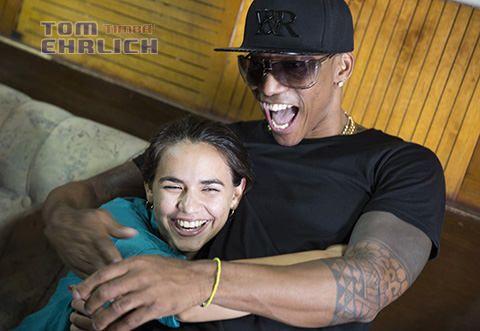 Cecilia Lopez Cepero and Pedrito Martínez
Celilia Lopez Cepero played an important role in arranging the recording session, in addition to being Telmary's manager and arranging for Telmary to record one song with the Pedro Martínez Group.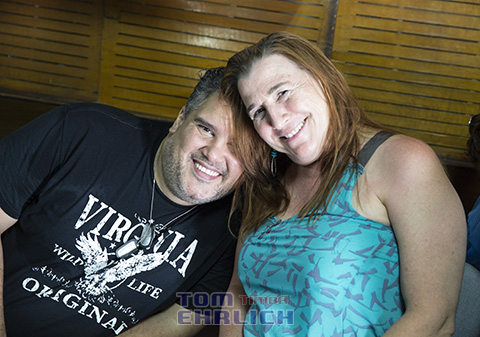 Willy Torres and Jana Herzen
The CD "Habana Dreams" was produced by Pedrito Martínez, co-produced by Willy Torres, with Jana Herezen owner of Motema record label as the executive producer. In addition to being the co-producer, Willy Torres was the lead recording engineer, did additional recording in the U.S. and mixed the project.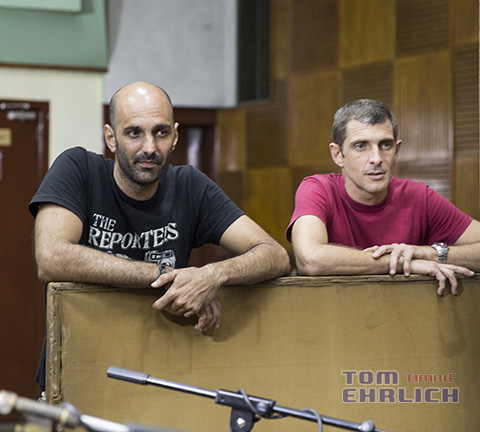 Alejandro Pulido Vilaseca and Roberto Hernández Infante
Alejandro and Roberto were assistant engineers who work at Egrem Studios and live in Havana.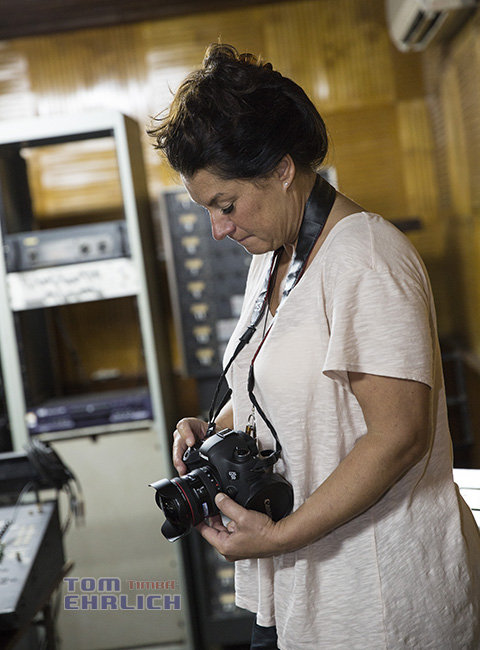 Danielle Mohr
Danielle, who lives in New York City, was the photographer hired by Motema to create photos to be used for the CD art work.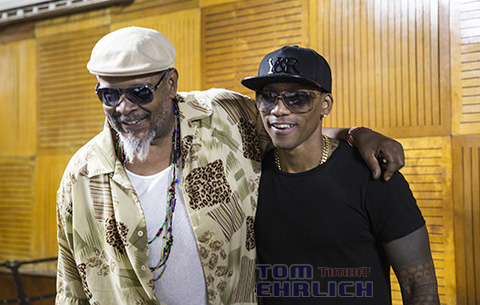 Roman Díaz and Pedrito
Román is a very close friend and padrino of Pedrito's and recorded on a few songs. Roman lives in the U.S. and is considered one of the major authorities on Abacuá culture in the U.S. and has become a major Afro-Cuban percussionist in the U.S. and the world.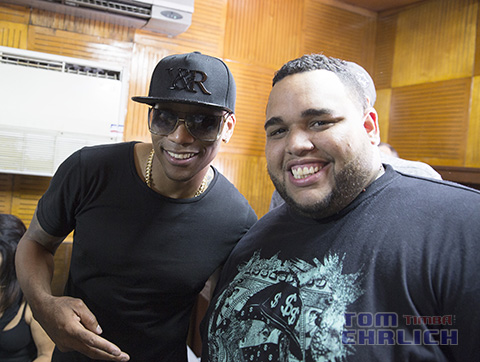 Pedrito and Jhair Sala
Jhair is a member of the Pedro Martínez Group, plays bell, bongo, congas and batas as well a back up vocals. He is a former student of Pedrito's and has developed into a viruoso of all Afro-Cuban percussion instruments. Many believe he is one of the best bell players in the world today.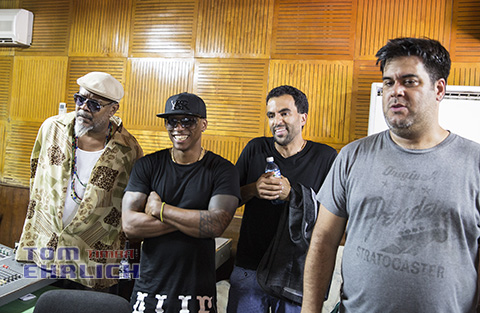 Roman Díaz, Pedrito, Edgar Pantoja-Aleman and Alvaro Benavides
Edgar Pantoja-Alemán plays keyboards and is the main arranger for the Pedro Martínez Group and Álvaro Benavides plays bass for PMG. All PMG members provide vocals.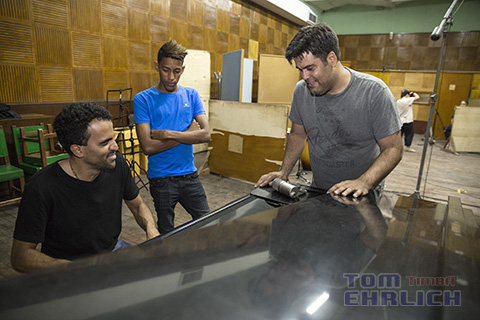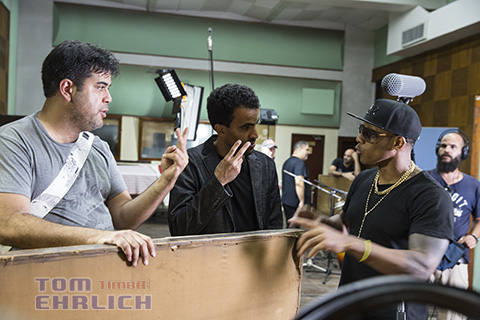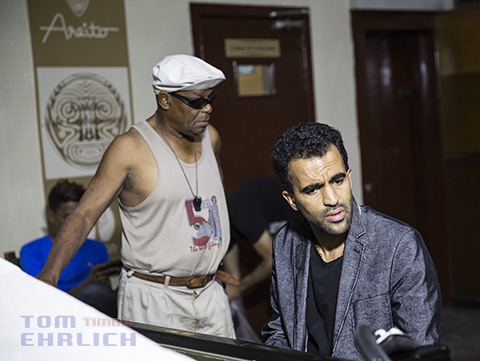 Edgar Pantoja with Egrem's piano tuner Bonifcio, who is blind. He was available all through the recording process and had to tune the piano numerous times. More on him later. The piano by the way was an older Steinway which Chucho Valdes donated to Egrem .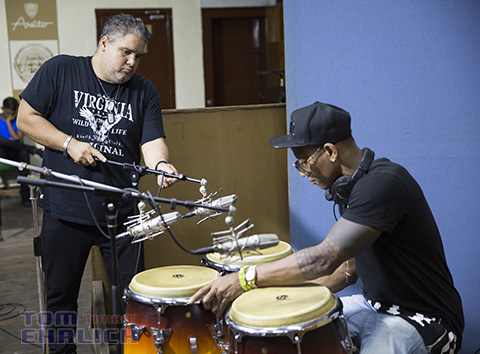 Willie Torres and Pedrito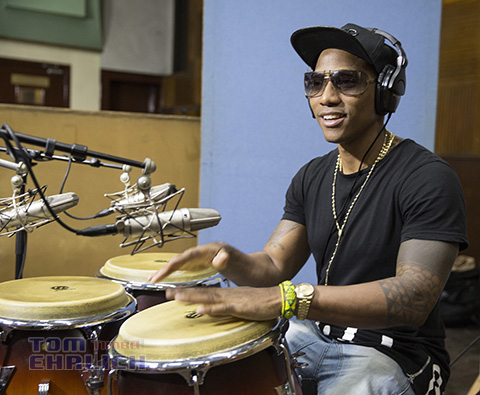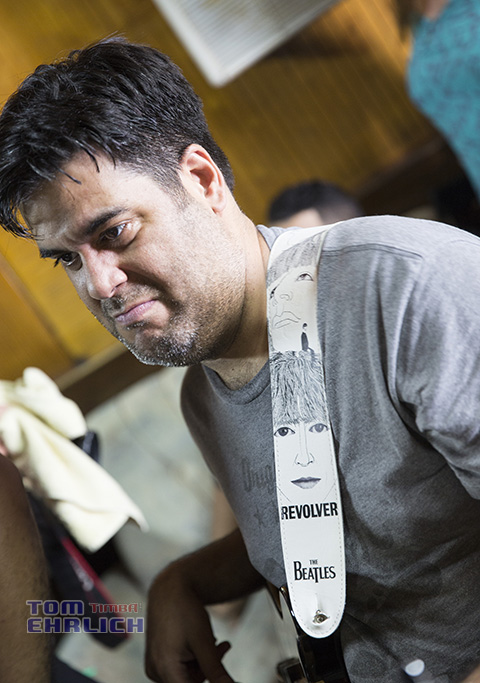 Alvaro Benavides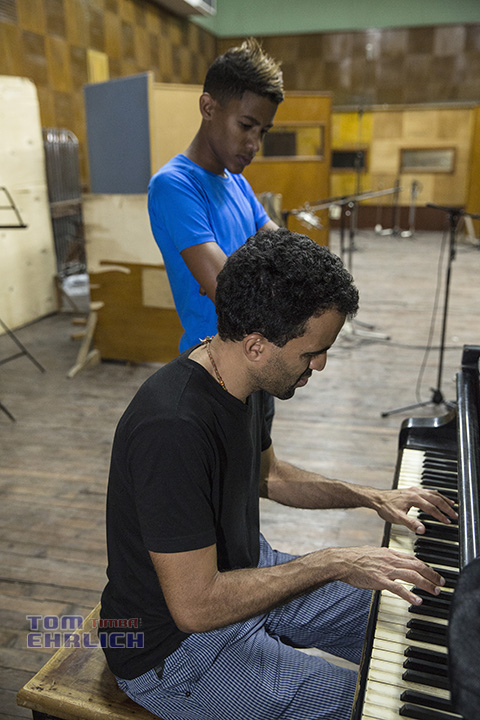 Edgar warming up with his son, who lives in Havana watches.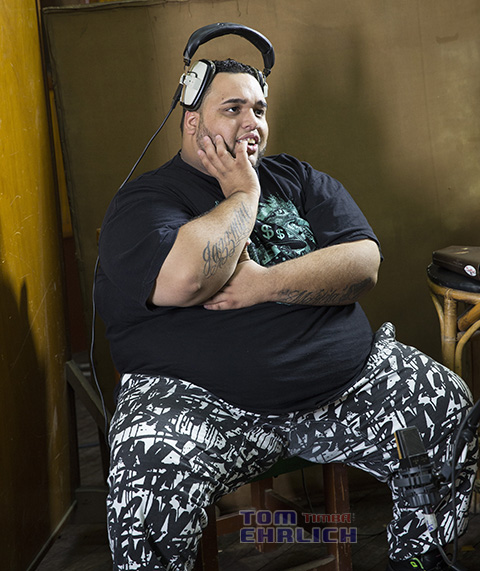 Jhair Sala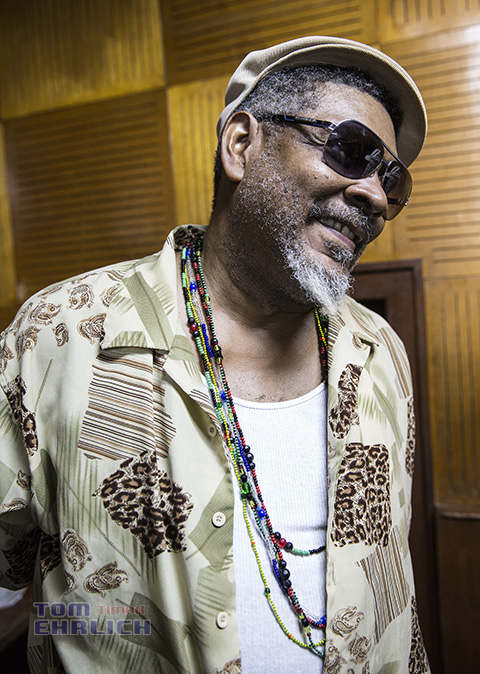 Román Díaz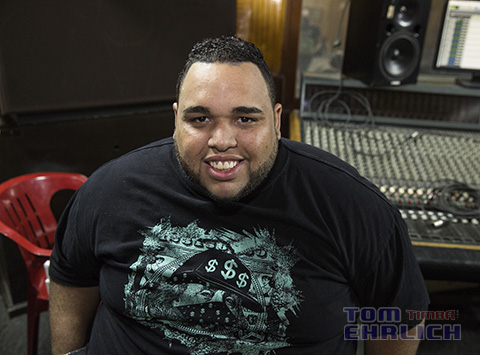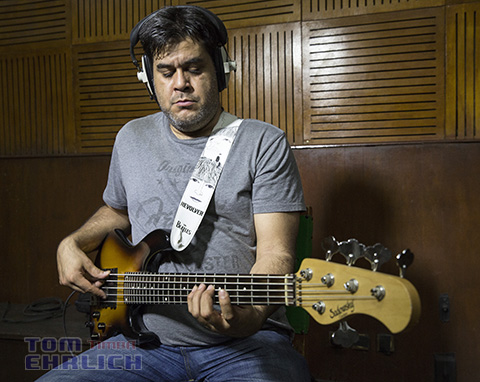 Alvaro Benavides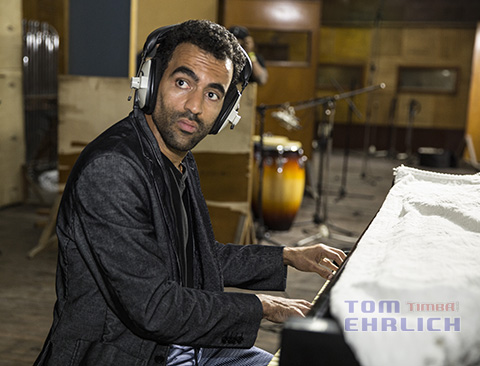 Edgar Pantoja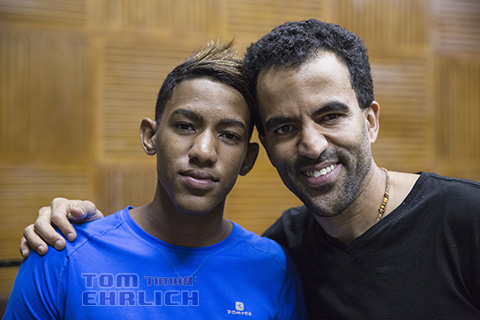 Edgar and his son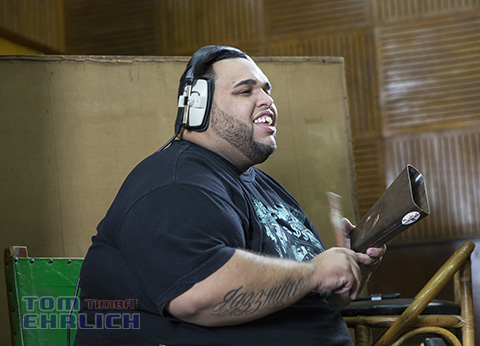 Jhair Sala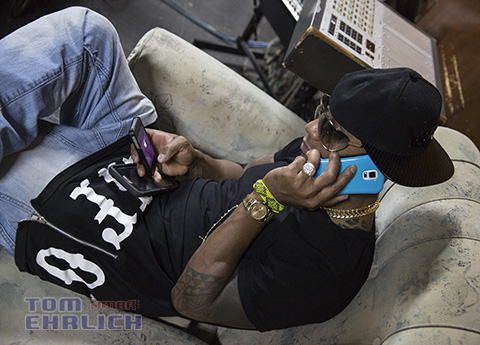 Pedrito on two cell phones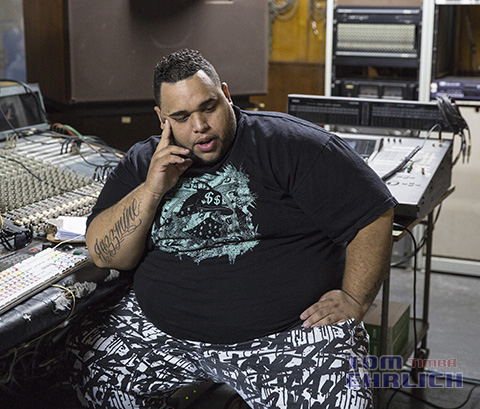 Jhair Sala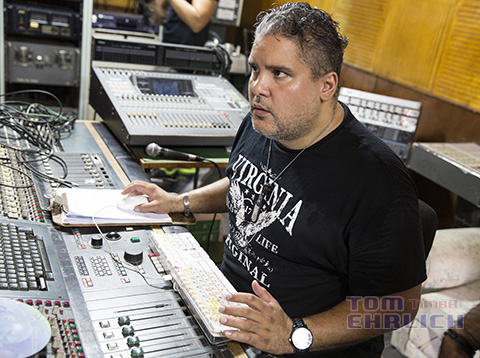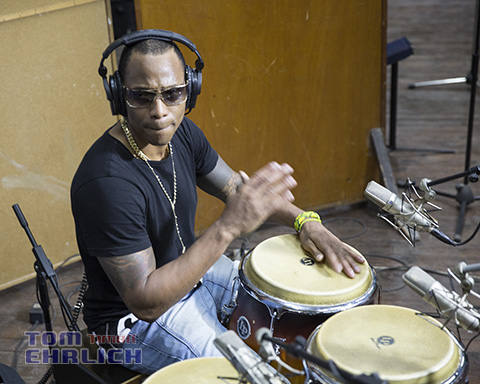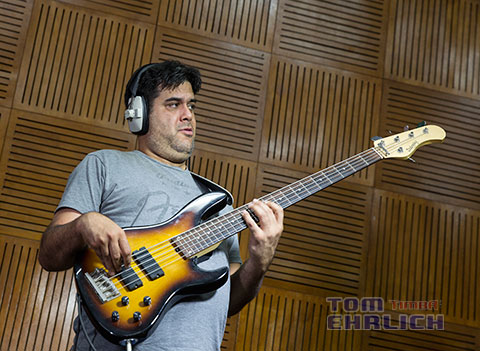 Álvaro Benavides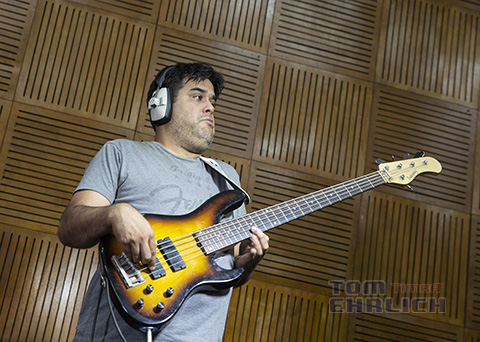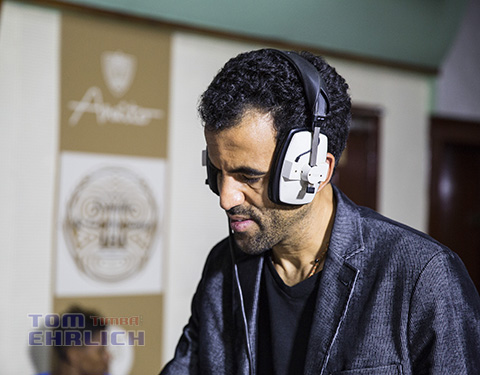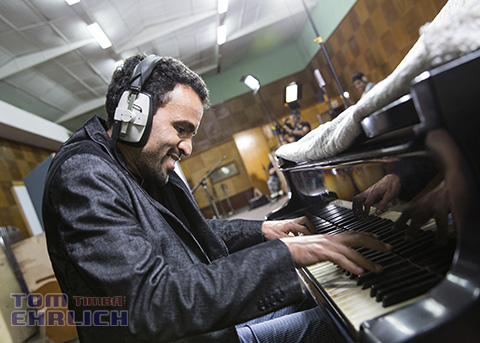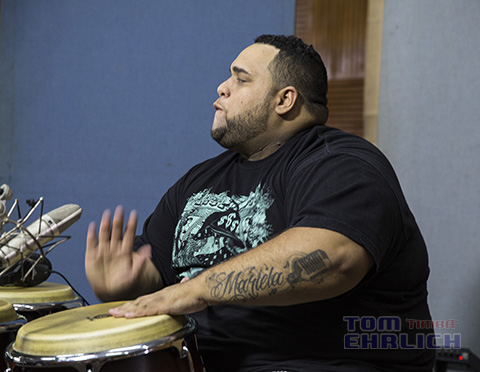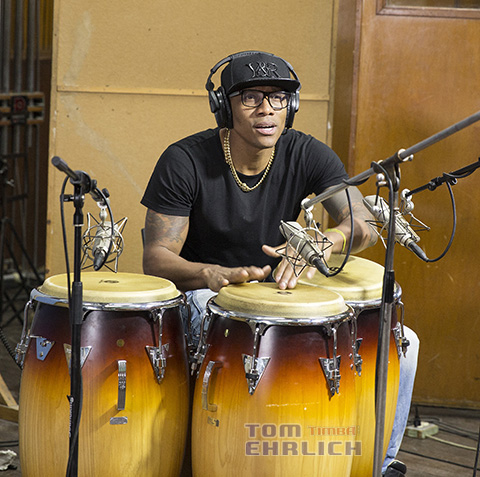 The video clips which follow are the band listening to a play back of "Compa Galletano", one of the songs from the new CD "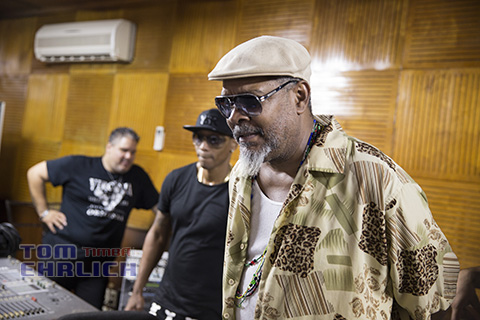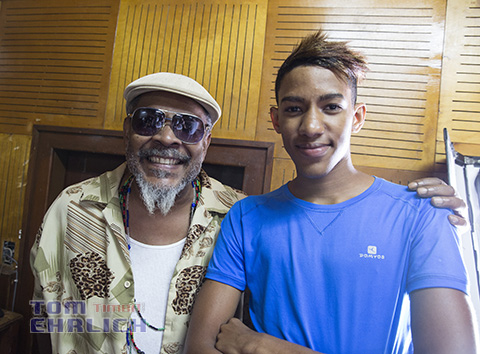 Román Díaz and Edgar's son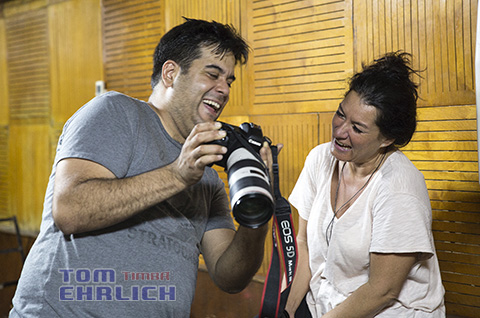 Álvaro Benavides and photographer Danielle Mohr enjoying a funny image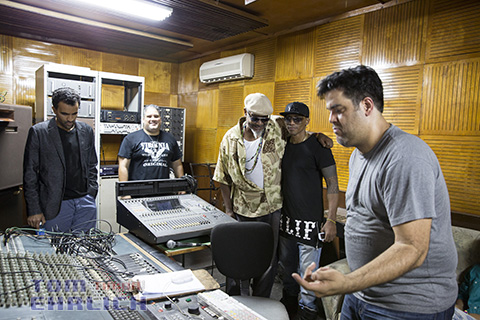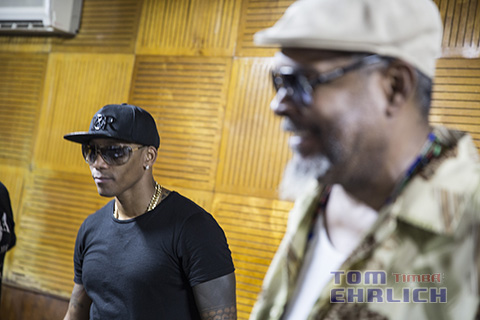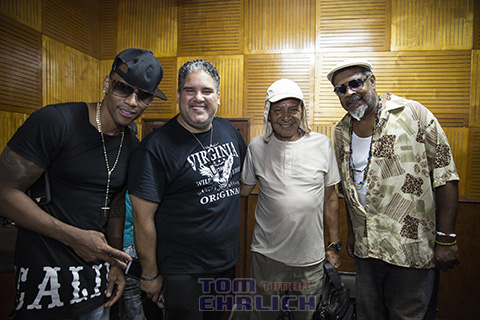 Pedrito, Willie Torres, Alfonso Aldama (Carlos Aldama's brother) and Román Díaz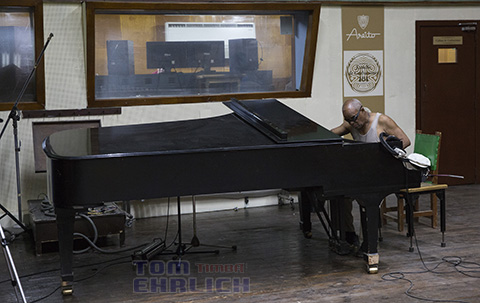 Bonifacio the piano tuner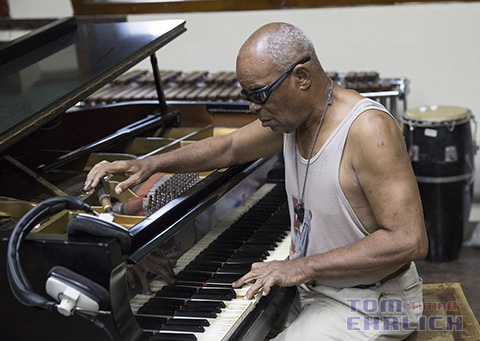 Bonifacio blind piano tuner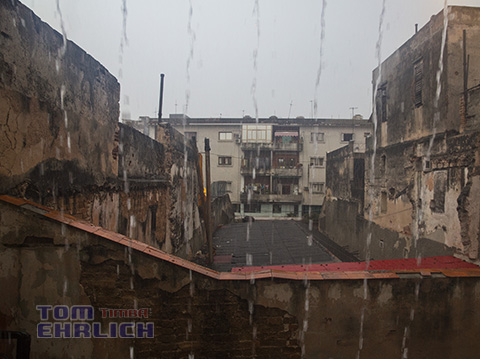 View of rain and neighborhood from outside balcony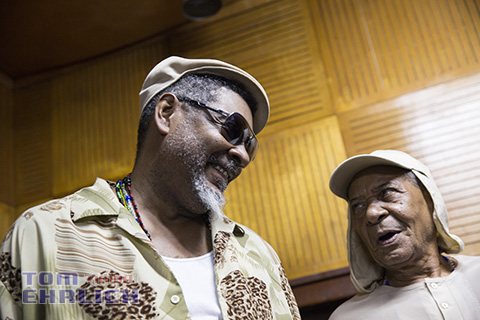 Román Díaz and Alfonso Aldama the brother of Carlos Aldama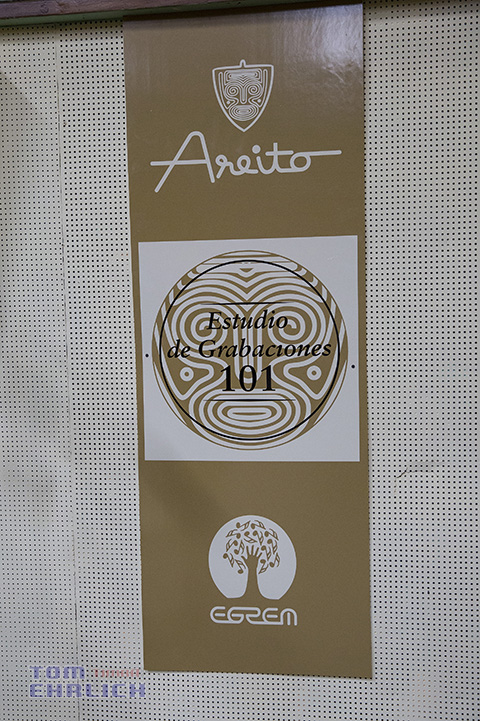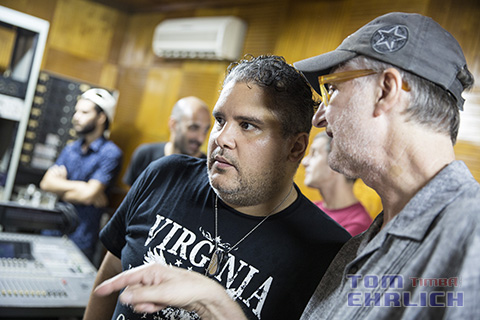 Willie Torres and Paul Siegel Pedrito's manager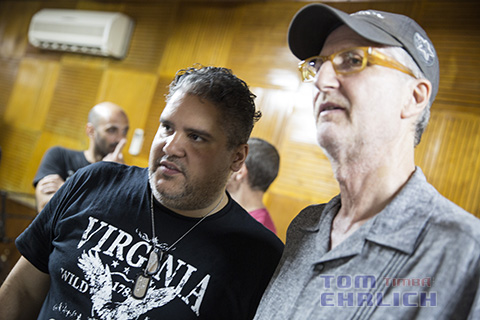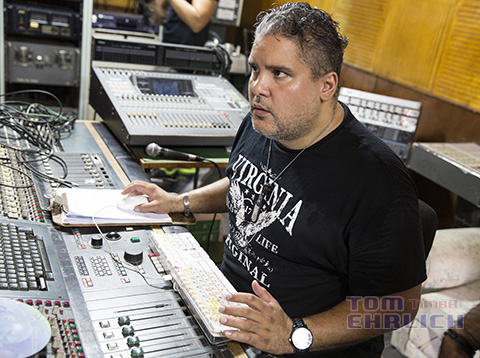 Willie Torres
domingo, 15 mayo 2016, 05:41 pm