Indice - Table of contents
New Stuff
[hide]
Photos of the Day
[hide]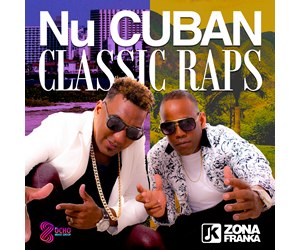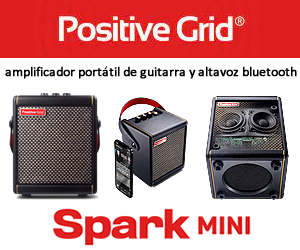 Tom Ehrlich - 2016 Pedro Martinez
PEDRO MARTÍNEZ GROUP
BAY AREA GIGS
DECEMBER 4 & 5, 2016
PHOTOS BY TOM EHRICH © 2016
The Pedro Martínez Group gave two outstanding performances in the Bay Area in Decmeber, 2016, one at Yoshi's in Oakland and one at the Kuumbwa Jazz Center in Santa Cruz. Its the first time the Bay Area got to see PMG with one of its new bass players, Yunior Terry. Since bassist Alvaro Benevides left the group, PMG uses either Yunior Terry or Sebastian Natal on bass.
YOSHI'S PHOTOS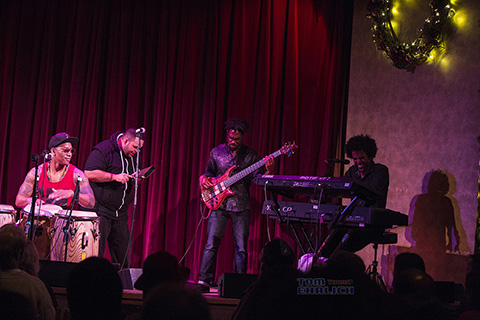 Pedríto Martínez, Jhair Sala, Yunior Terry and Edgar Pantoja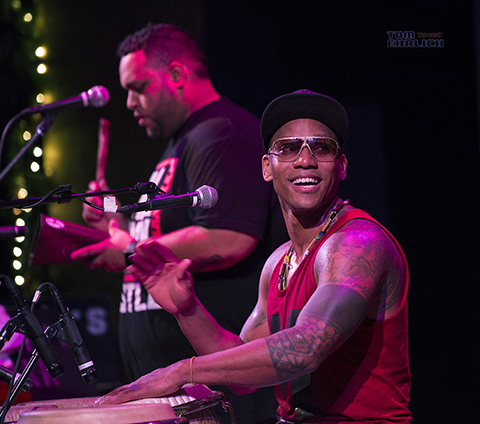 Pedríto Martínez and Jhair Sala
Pedríto Martinez is a musical genius and one of the best hand drummers and folkoric vocalists on the planet. He and his group have developed a new style of music which is always exicting. PMG continues to be one of the best bands in the world today.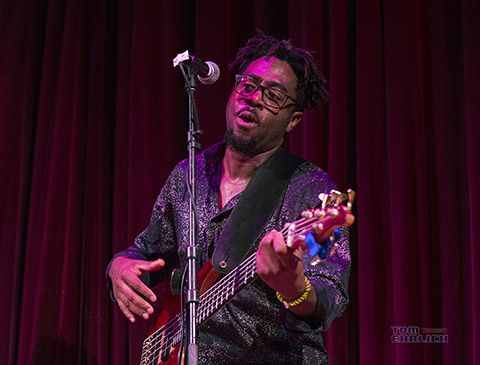 Yunior Terry
Yunior Terry is one of the best bassists on the scene today. He is also a good vocalist, composer and arranger. He is a first call bassist for jazz groups as well as popular Cuban music groups.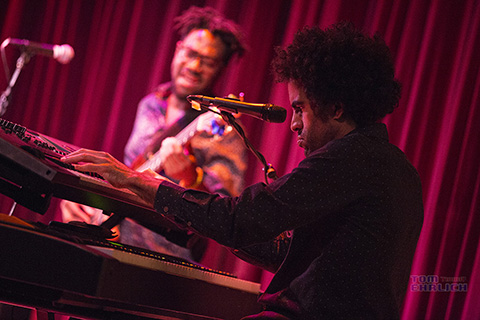 Edgar Pantoja
Edgar is also relatively new to the group. He has become the main arranger for the group as well as being a great improviser and provider of unique, funky timbaos.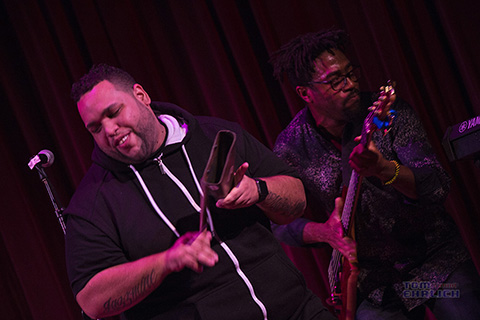 Many of us who are fans of timba and Afro-Caribbean music in general consider Jhair Sala the best bell player in the business. He is also a great bongocero and conguero and ususally takes over on congas for one song during PMG sets.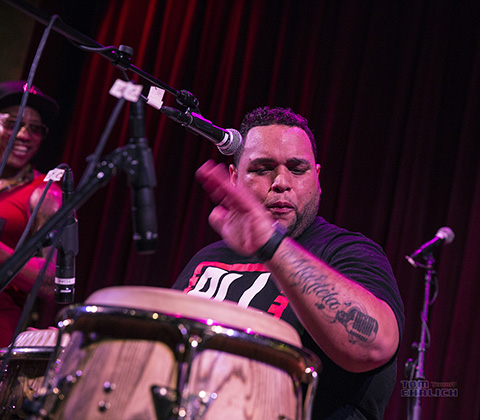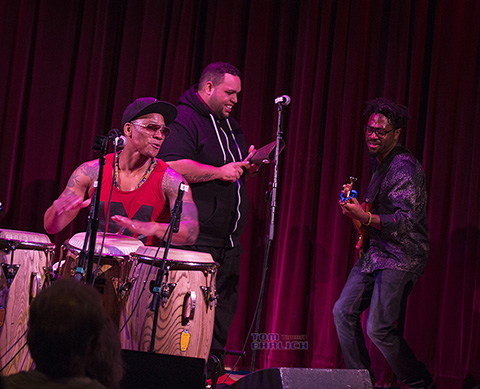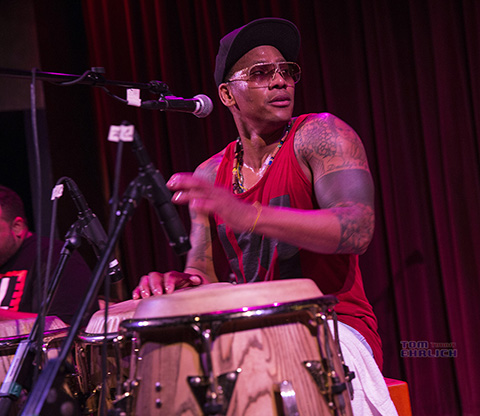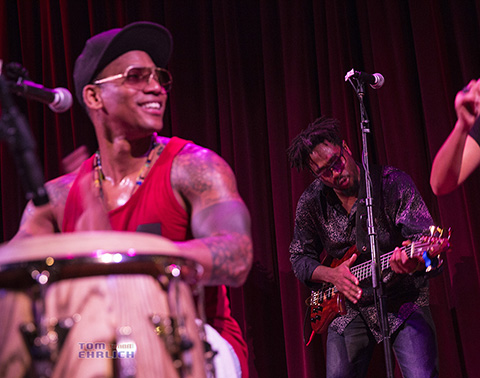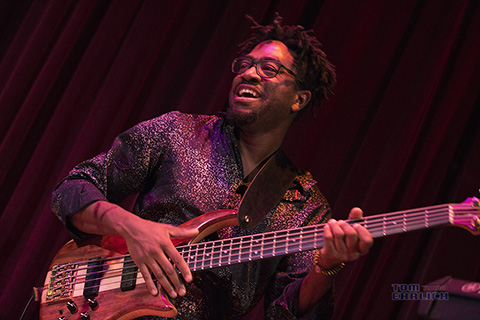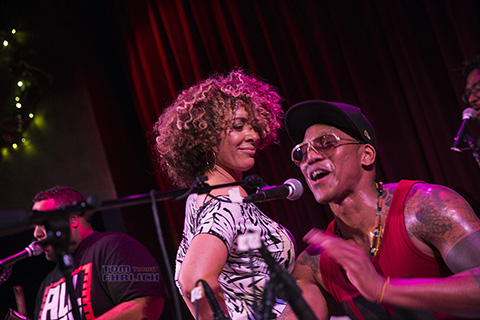 Gloria Savaco Batte dancing on stage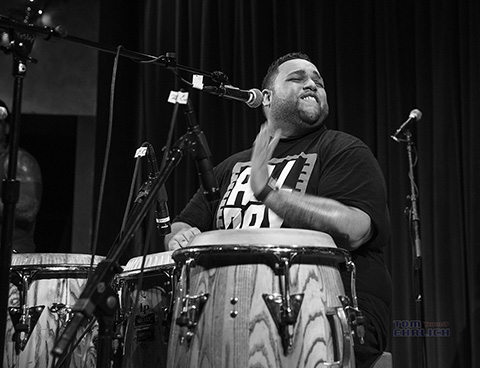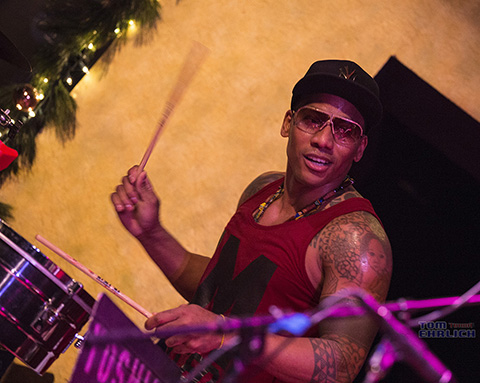 Pedríto took a timable solo which is a new addition to their program.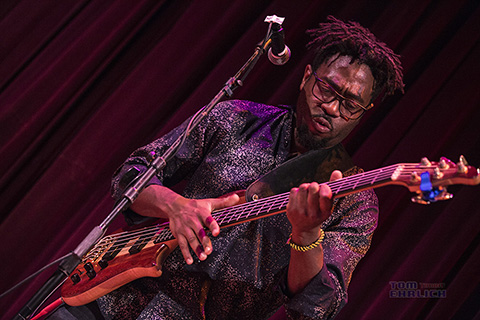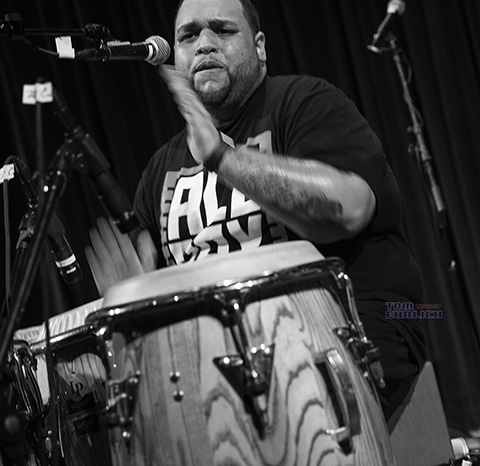 KUUMBWA JAZZ CENTER PHOTOS
The show at Kummbwa Jazz Center was the last show of 2016 for the band and the band was on fire. It was one of the best performances of PMG I have seen and I have seen dozens of their performances. The show was completely sold out, the crowd stayed for both sets and gave standing ovations after most of the songs. It was a truly special night.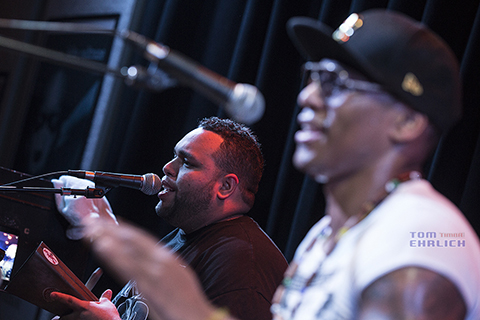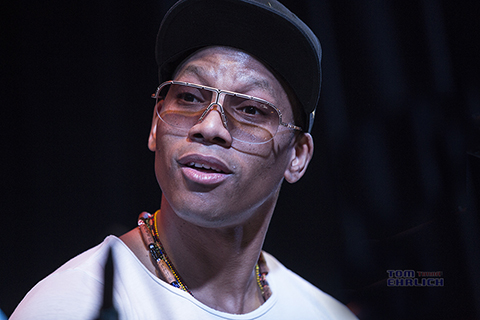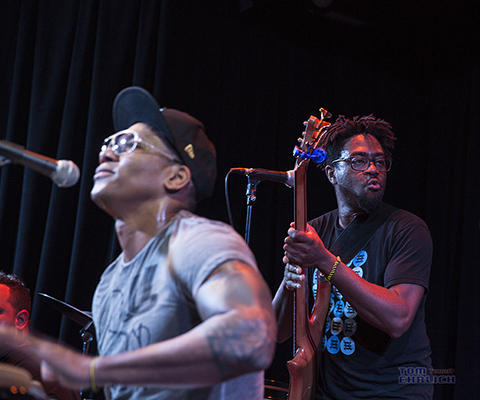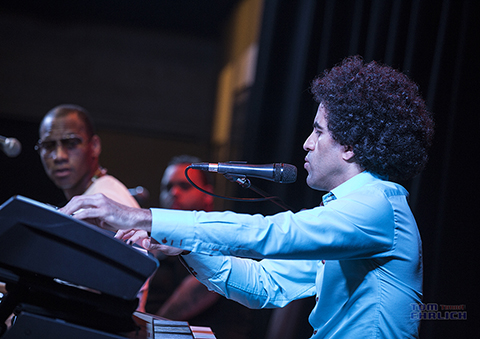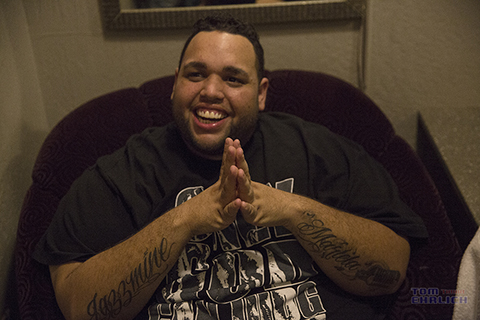 Jhair Sala chilling inbetween sets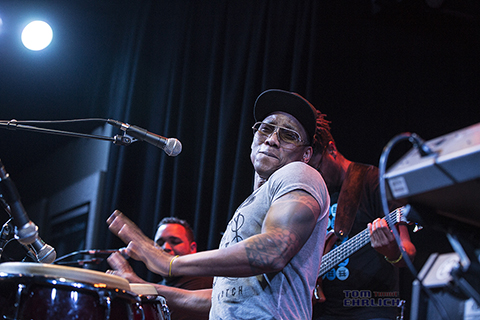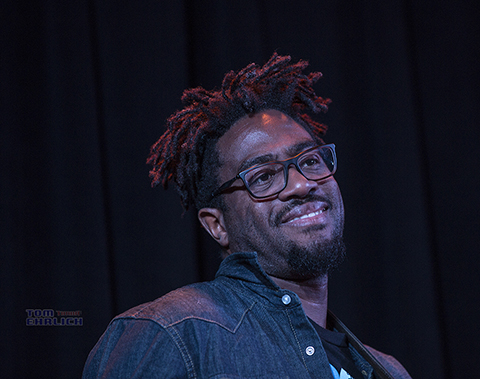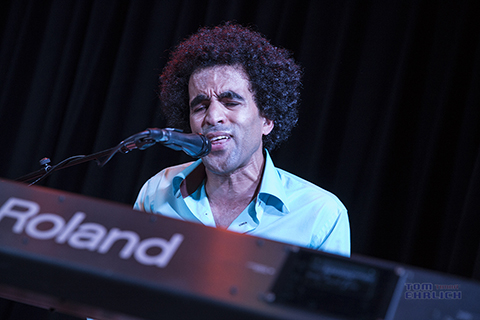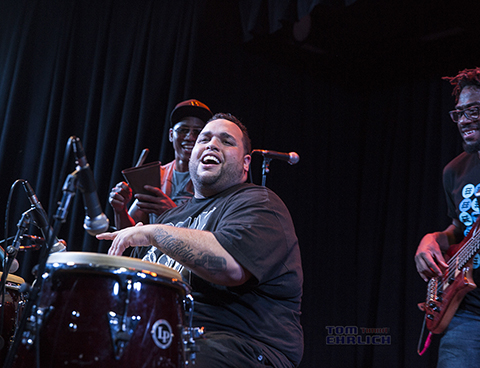 Killer conga solo by Jhair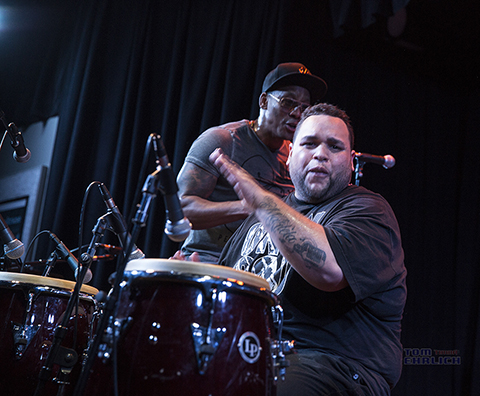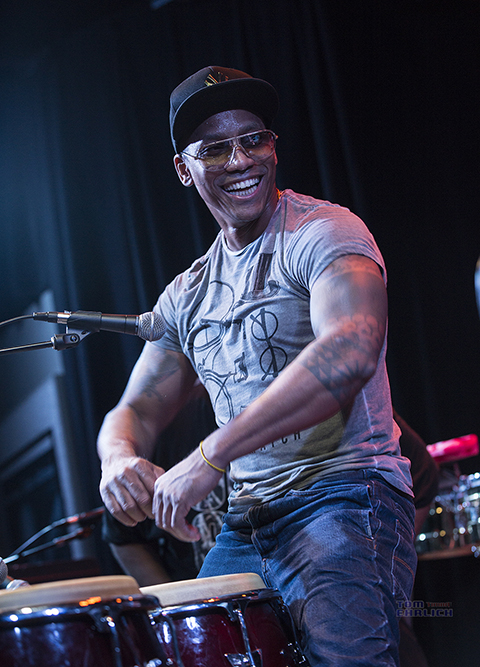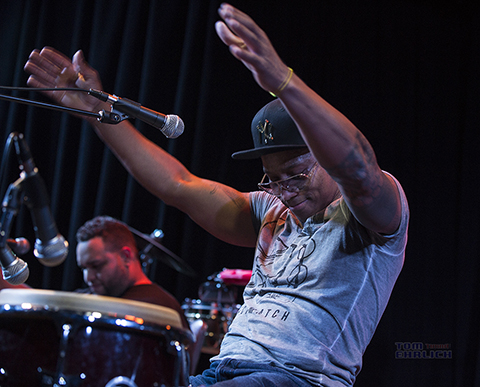 Sunday, 08 January 2017, 07:37 PM