Indice - Table of contents
New Stuff
[hide]
Photos of the Day
[hide]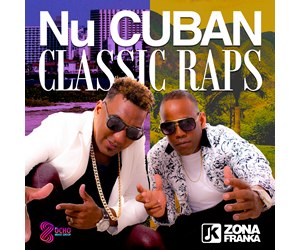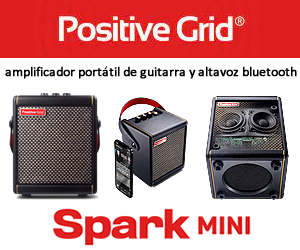 Tom Ehrlich - 2016 Yerba Buena Gardens
PEDRO MARTÍNEZ GROUP WITH ISSAC DELGADO AND ISSACITO DELGADO
YERBA BUENA GARDENS, SAN FRANCISCO, CA
MAY 1, 2016
PHOTOS BY TOM EHRLICH © 2016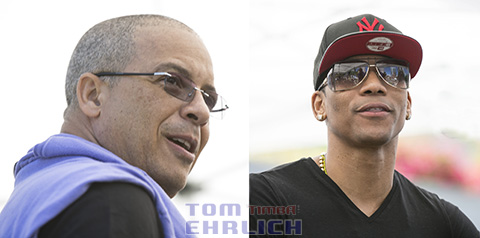 Yerba Buena Gardens has FREE concerts every year from May through October. Lead by executive and artistic director Linda Lucero, Yerba Buena Gardens Festival presents a wide variety of music and other performances.
This year the opening concert of the Festival was the world class Pedro Martínez Group, which I consider one of the best if not the best Afro-Cuban Music Group in the world today, with Cuban superstar Issac Delgado and his talented son, Issacito Delgado. This highly anticipated concert brought out thousands of Cuban music lovers who were treated to the Cuban music event of the year.
Here are some of the photos I took at this incredible event.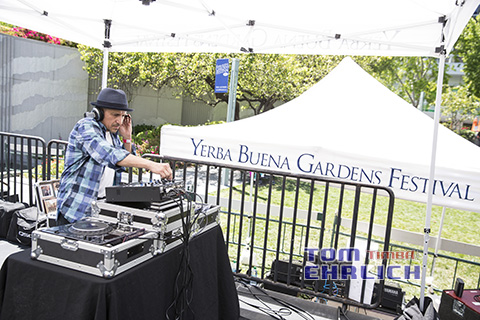 DJ Jose Ruíz spinning a hot set of timba before the band takes the stage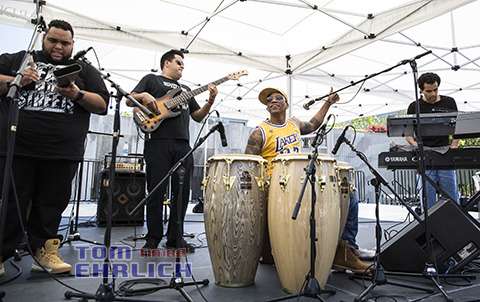 Pedro Martínez Group - Jhair Sala bell/vocals, Alvaro Benavides bass/vocals, Pedro Martínez congas/vocals and Edgar Pantoja piano/vocals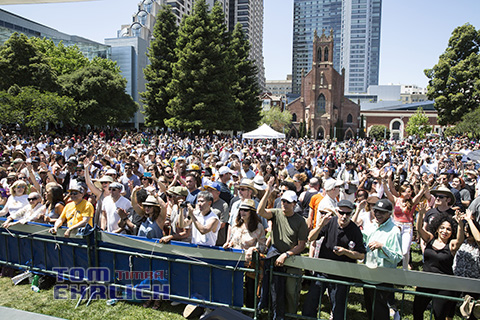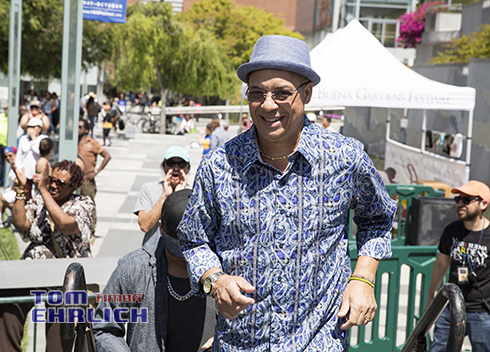 Issac Delgado taking the stage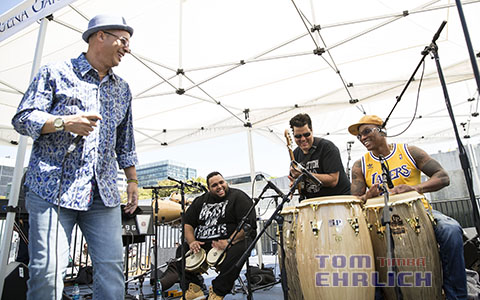 Issac, Jhair Sala, Alvaro Benavides and Pedrito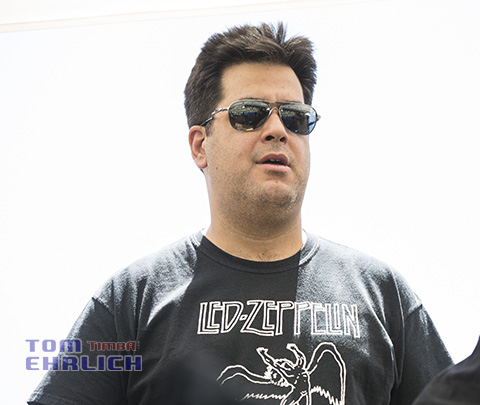 Alvaro Benavides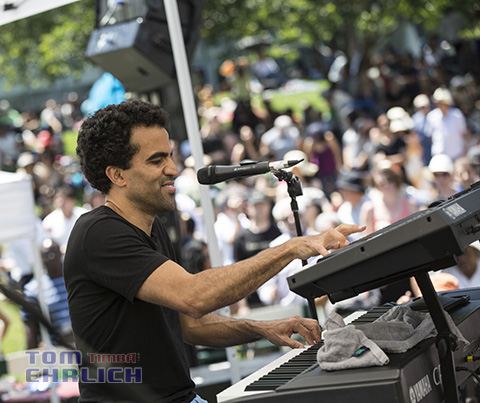 Edgar Pantoja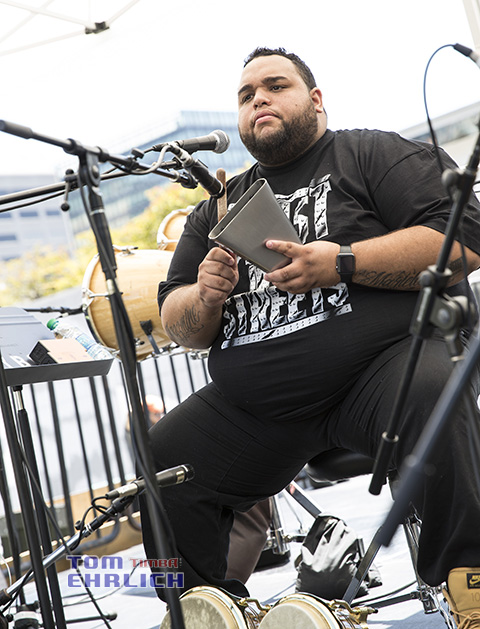 Jhair Sala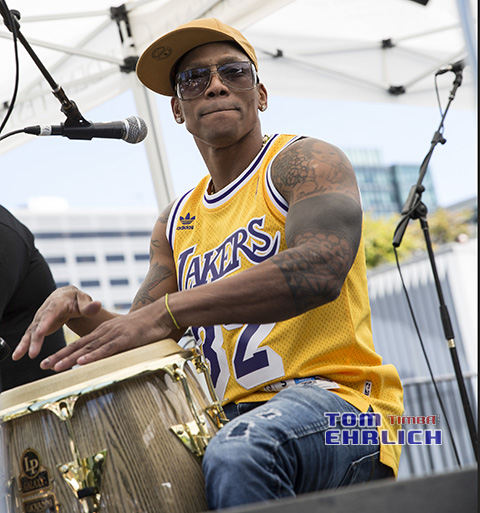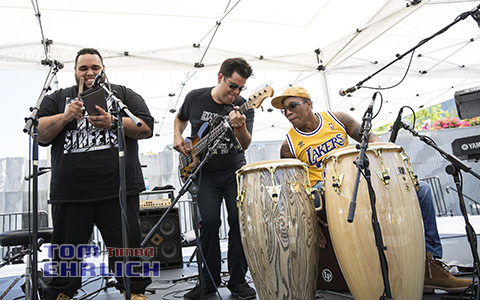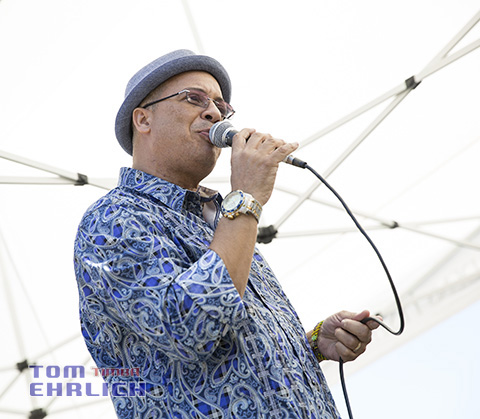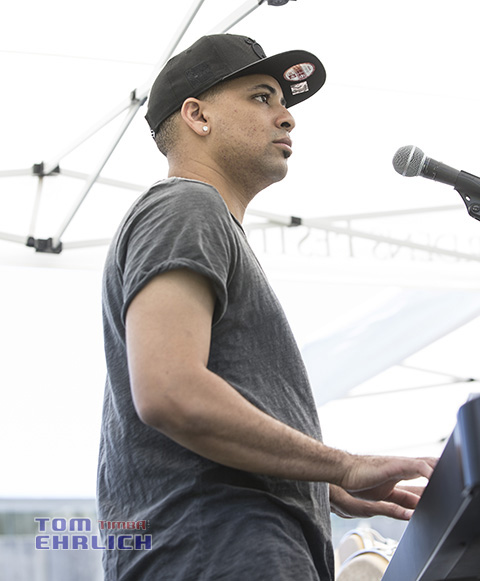 Issacito Delgado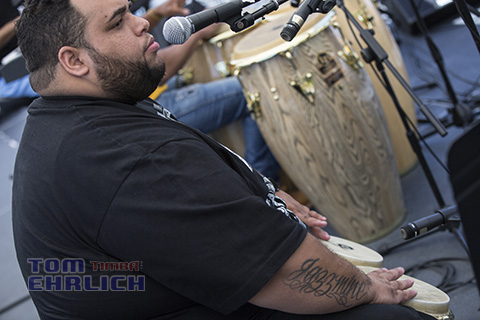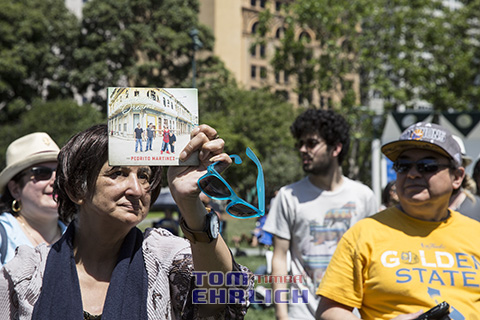 Woman in the crowd holding up the Pedro Martinez Group's new CD "Havana Dreams" formal release date is June 10 but copies were sold at the concert.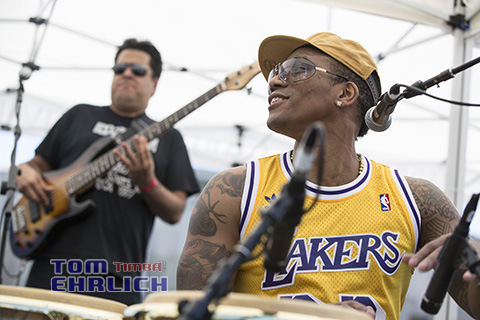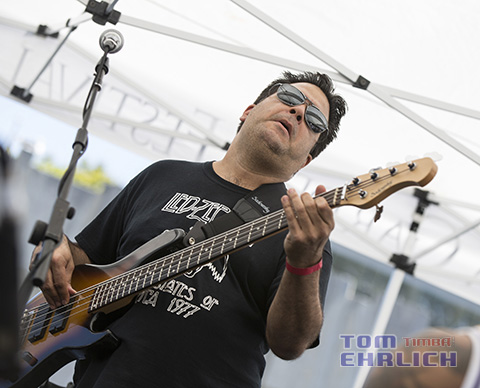 Alvaro Benavides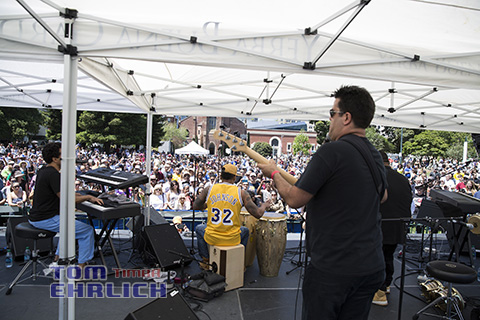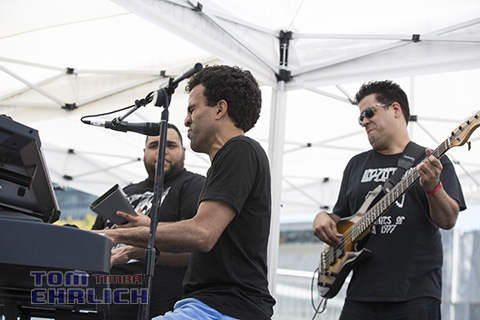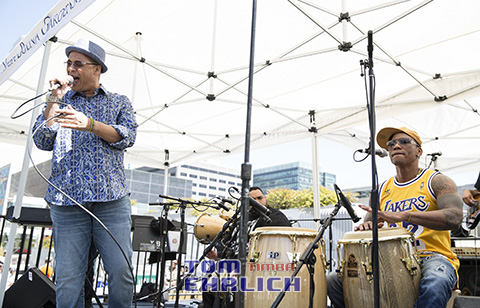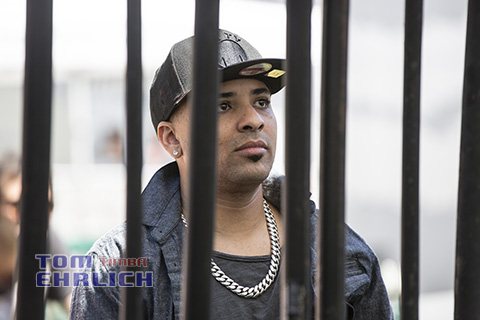 Issacito watching PMG from the side of the stage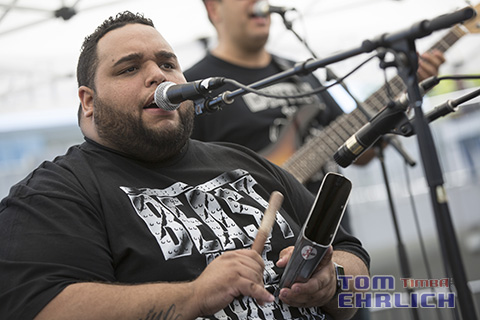 Jhair Sala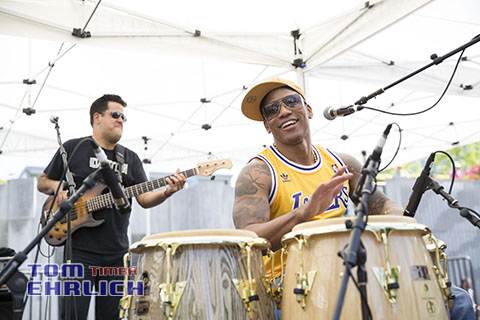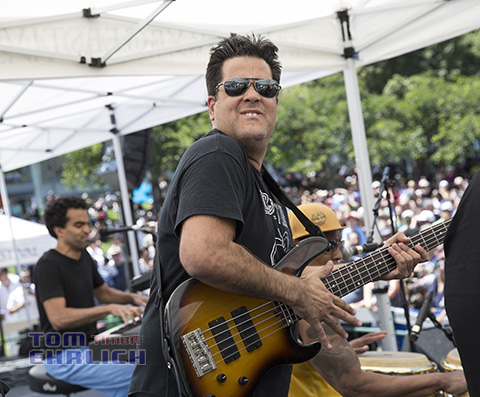 Alvaro Benavides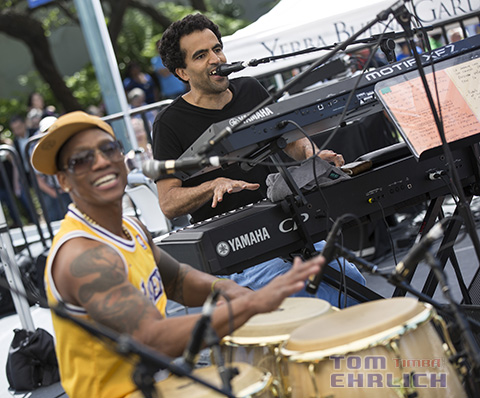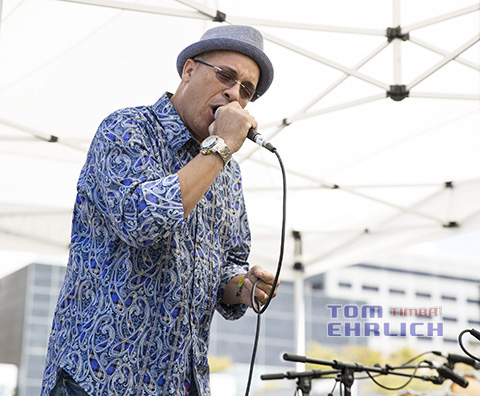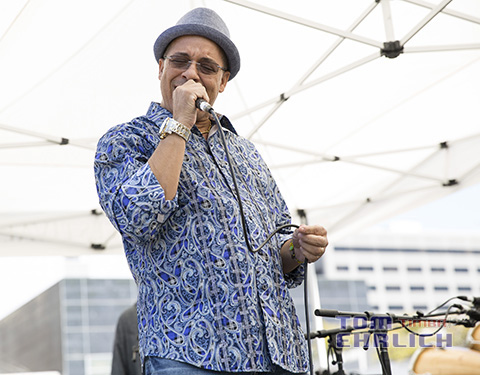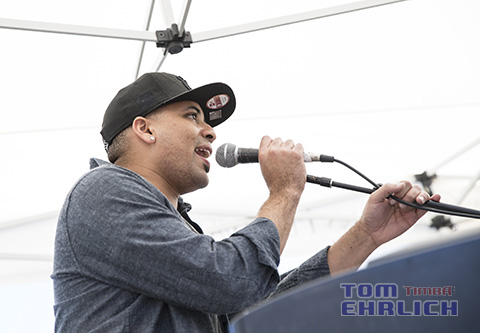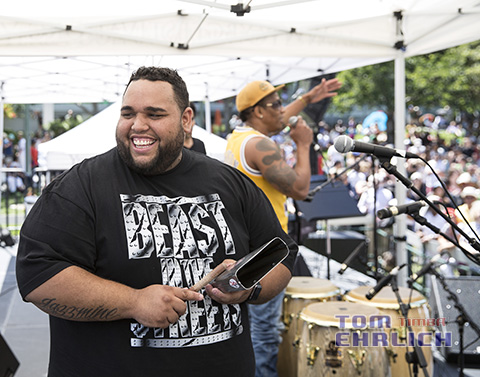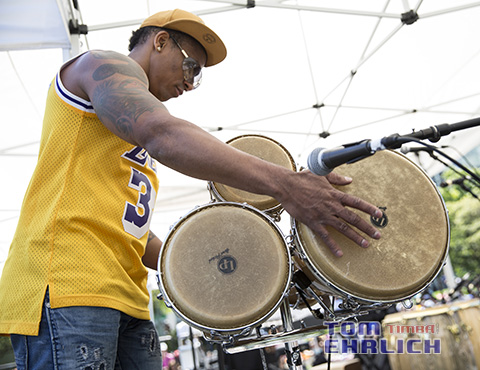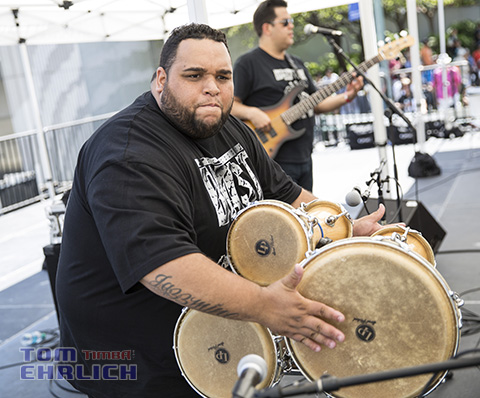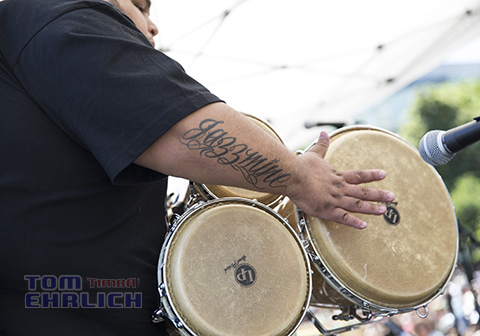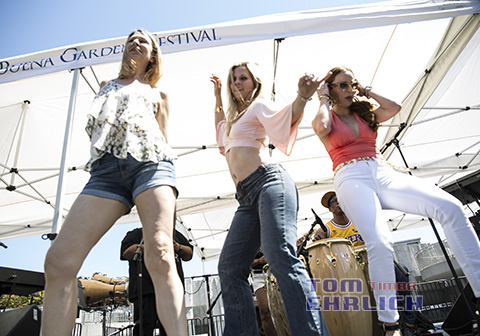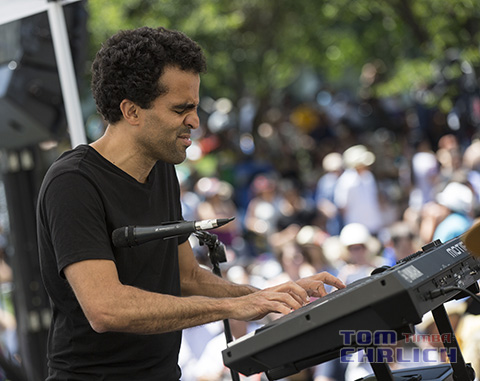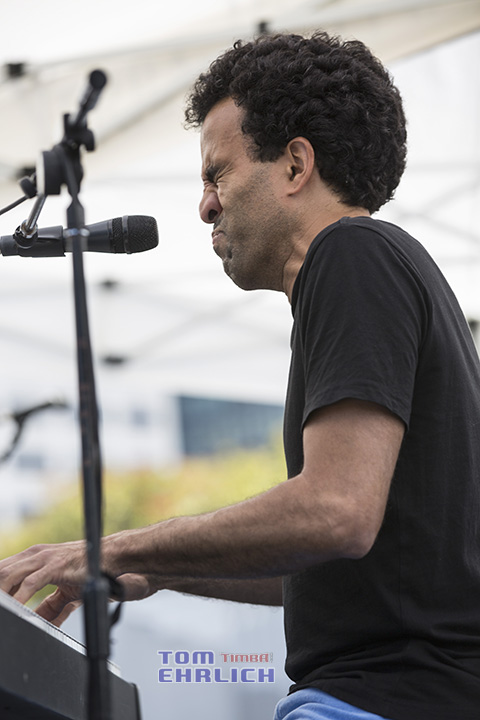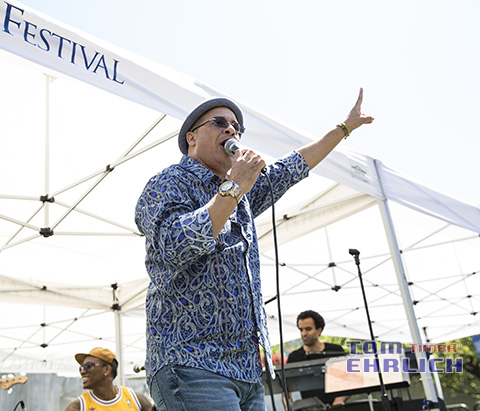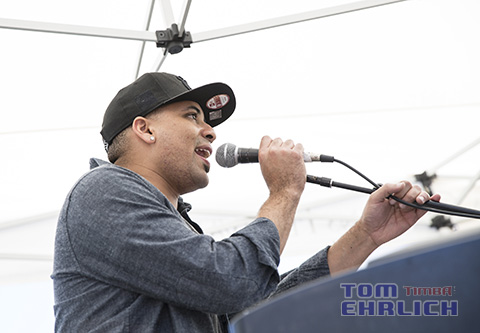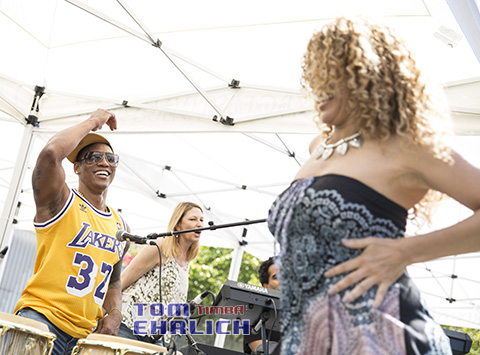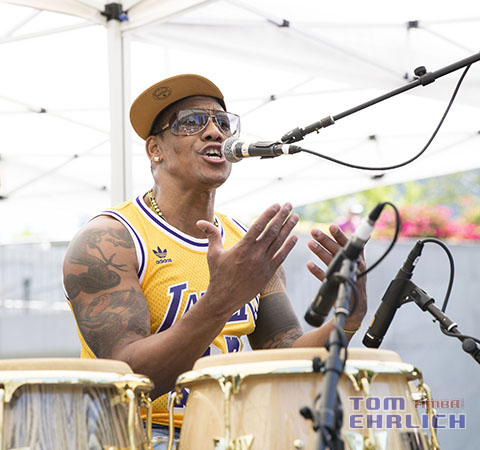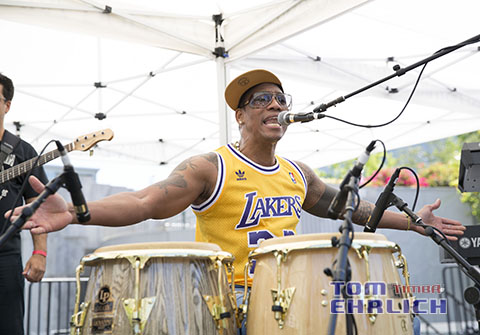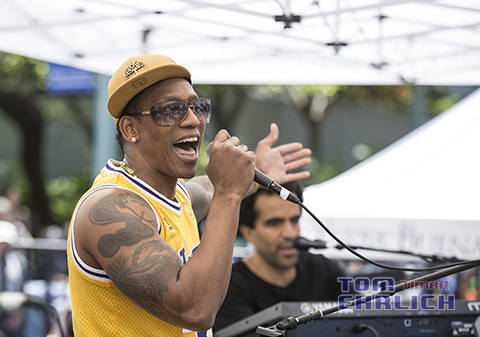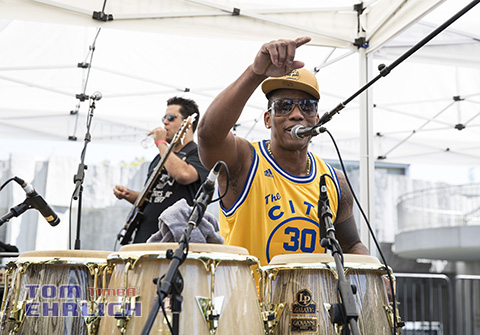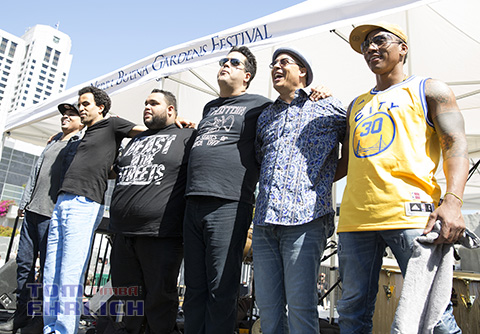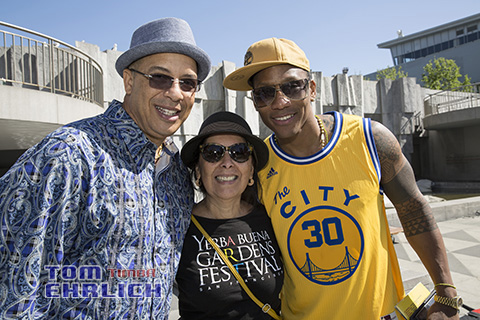 Issac, Linda Lucero and Pedrito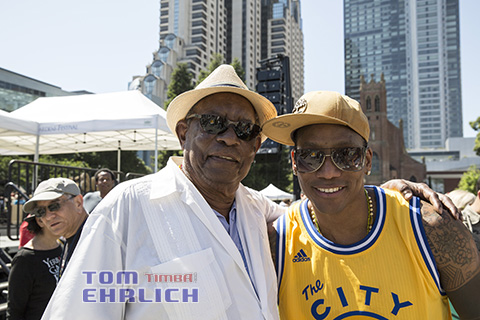 Carlos Aldama, important Afro-Cuban spiritual leader and percussionist and Pedrito Martínez
Saturday, 14 May 2016, 05:22 PM